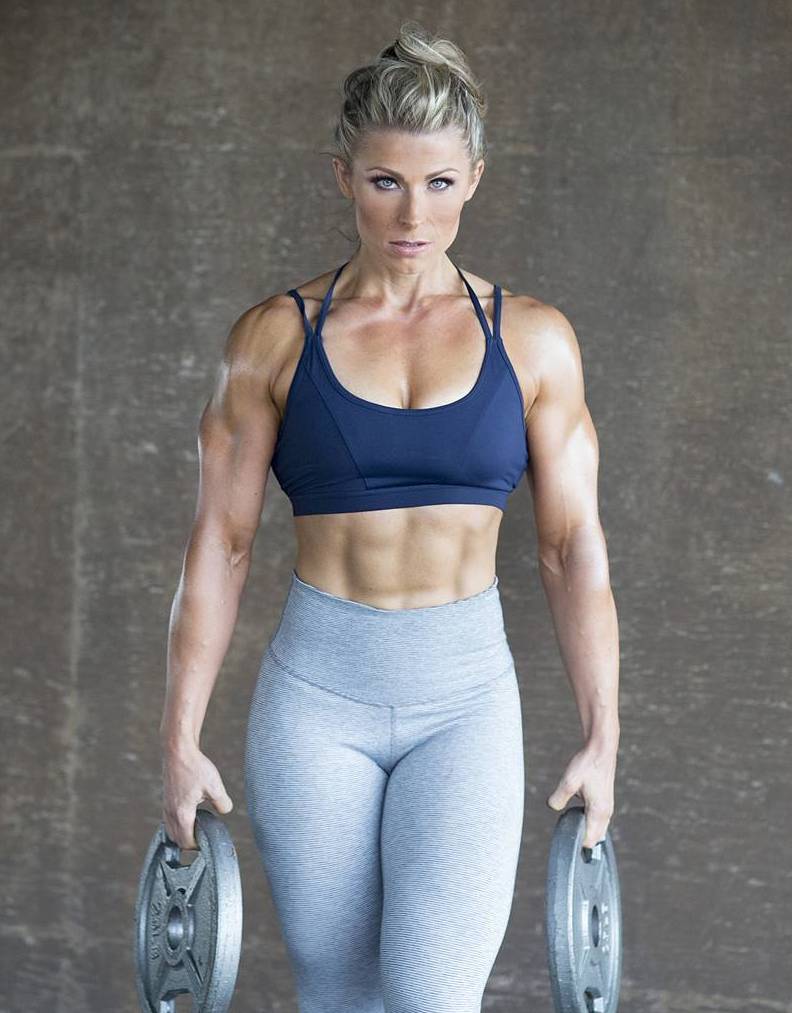 Jasmine Margaret
Online Coach, Bikini Competitor, Entrepreneur
Jasmine Margaret AKA "jazperks" is a rising star in the world of fitness. Besides being a successful lifestyle and fitness business owner, Jasmine is also a behavior and strength coach, nutritionist, and a bikini competitor.
However, Jasmine wasn't always the epitome of a healthy lifestyle. Because of her bad eating and drinking habits, she was overweight and unhappy for most of her early life.
Fortunately, she was able to completely turn her situation around. She started going to the gym, and began watching her diet – over time, she lost the excess weight and built an awesome figure.
Jasmine now shows her physique to the world; her arms and shoulders being her strongest assets. With her awesome figure and a light-hearted personality, she'll be sure to grace the fitness industry for years to come.
---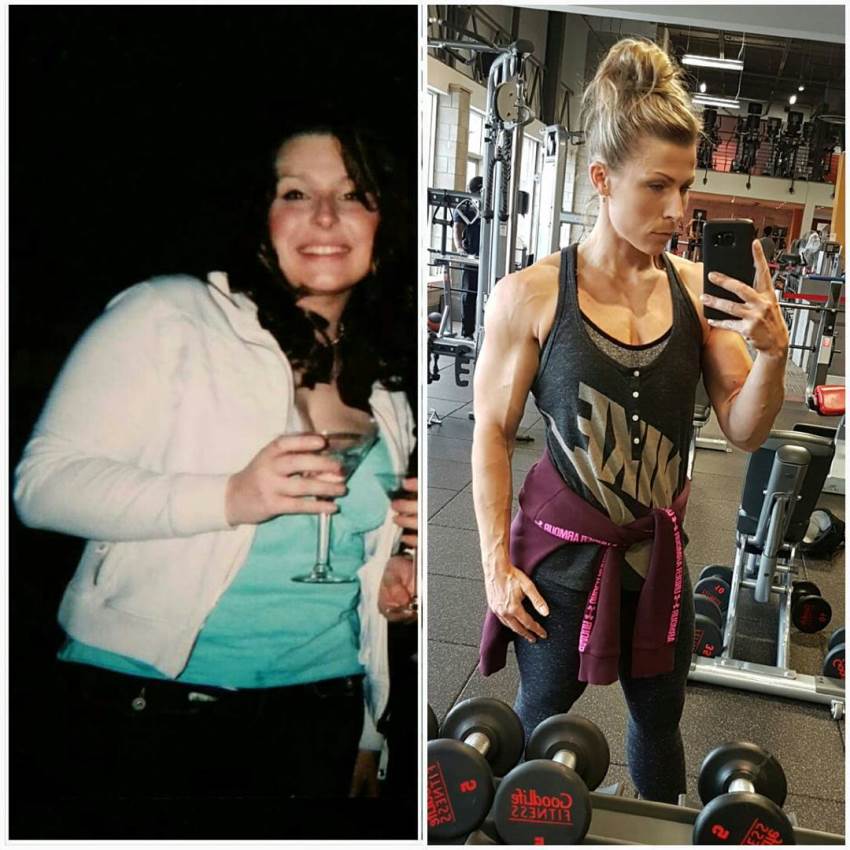 "Having an incredible life doesn't happen by accident. It happens on purpose when you consciously make choices, everyday, that lead you to where you want to be."
Athlete Statistics
Full Name: Jasmine Margaret
Weight
Height
Nationality
Profession
Under 115lbs (52.2kg)
4'8" (142cm)
Canadian
Online Coach, Bikini Competitor, Entrepreneur
Era
2010
| | |
| --- | --- |
| Weight | Under 115lbs (52.2kg) |
| Height | 4'8" (142cm) |
| Nationality | Canadian |
| Profession | Online Coach, Bikini Competitor, Entrepreneur |
| Era | 2010 |
---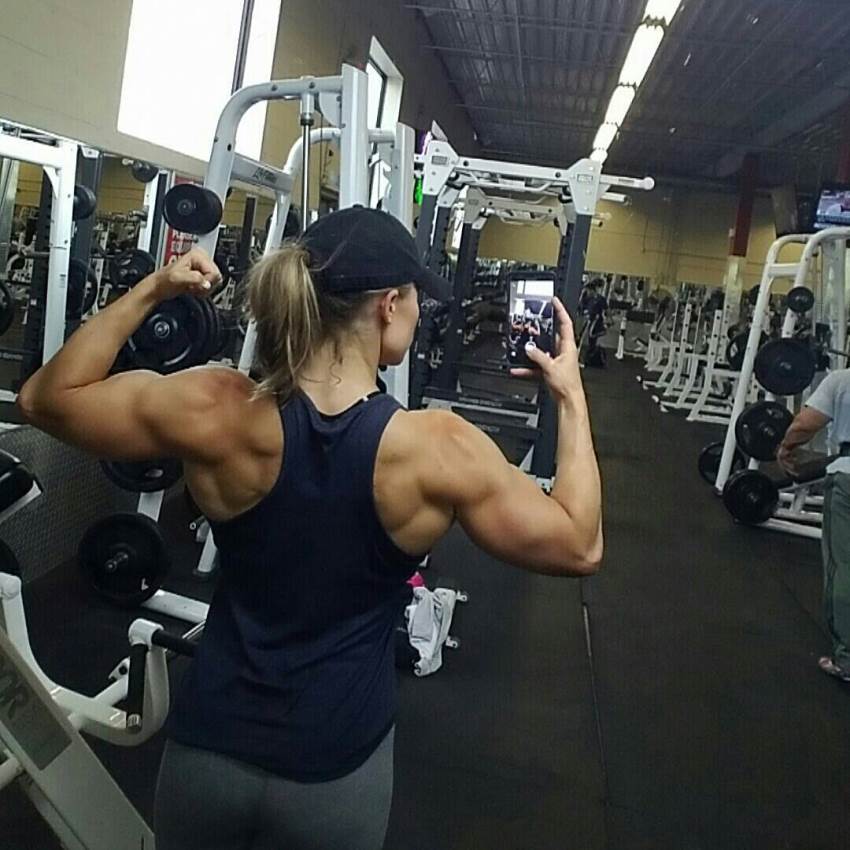 ---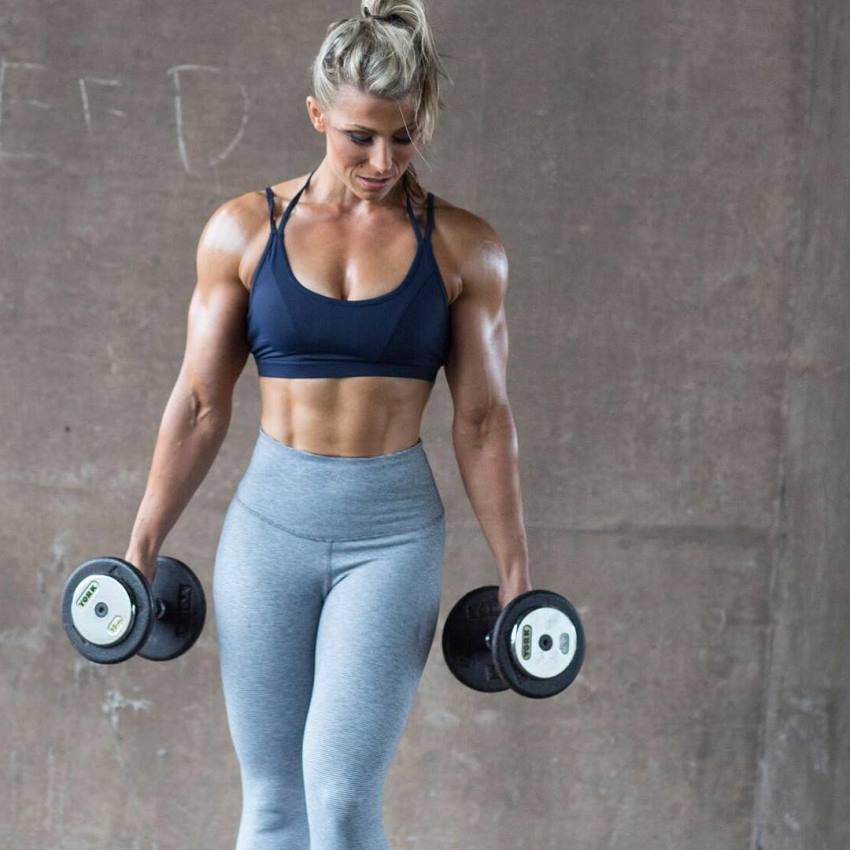 "How often do you challenge your comfort zone? When is the last time you stepped over the line with your rules? When is the last time you got a rush from life?"
Training
Squats
Besides having an awesome upper body, Jasmine also has extraordinary leg muscles. One her favorite exercises for developing a great lower body is squats.
This exercise is a staple of her leg workouts for a reason – it works her quads, glutes, hamstrings, along with strengthening the CNS (central nervous system).
When performing squats, Jasmine likes to drive through the heels when going up. At the top of the movement, she contracts the glutes as much as possible.
---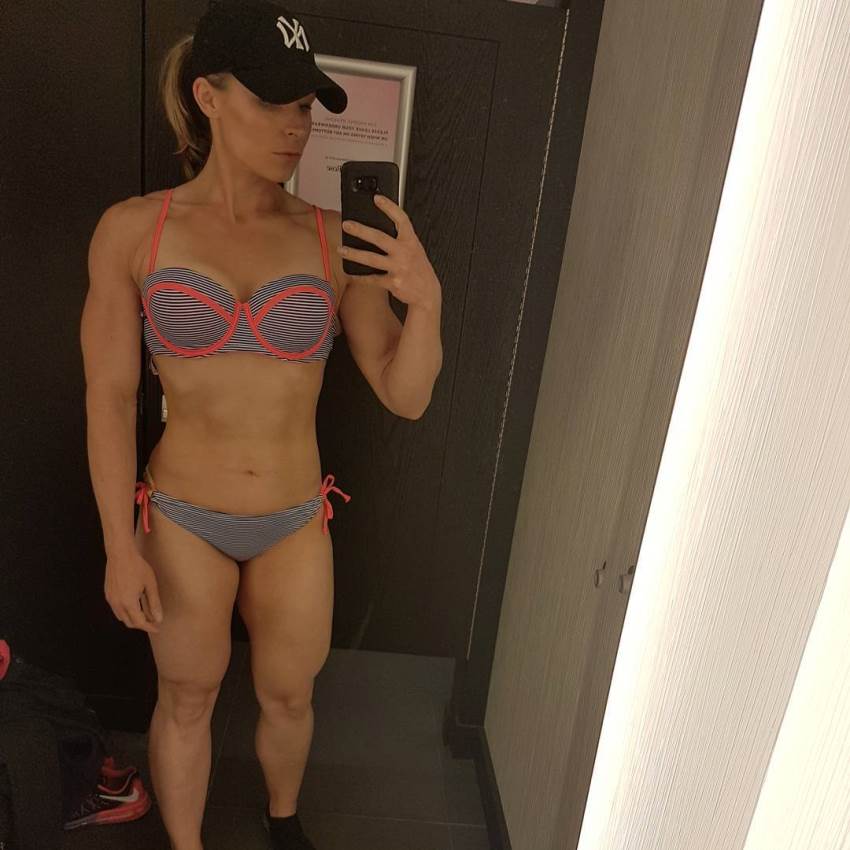 Nutrition
To maintain her lean and strong physique throughout the whole year, Jasmine eats mostly healthy foods; consuming a lot of lean meats, green vegetables, and healthy fats.
To make the process less tedious, she'll supplement her diet with a top quality whey protein and BCAAs. This allows her to have more of a loose diet, as it adds additional protein and essential amino-acids in her system without the need of an extra meal.
Healthy Chocolate Pudding Recipe
Ingredients:
1 tbsp chia seeds
1/2 cup 0% greek plain yogurt
1 scoop chocolate protein powder
1/4 cup almond milk
1 tsp cocoa powder
Dash of cinnamon
Stevia to taste
Top with slivered almonds
How to make:
Mix all the ingredients together, and then, let it sit over night. After that, it's ready to be served.
---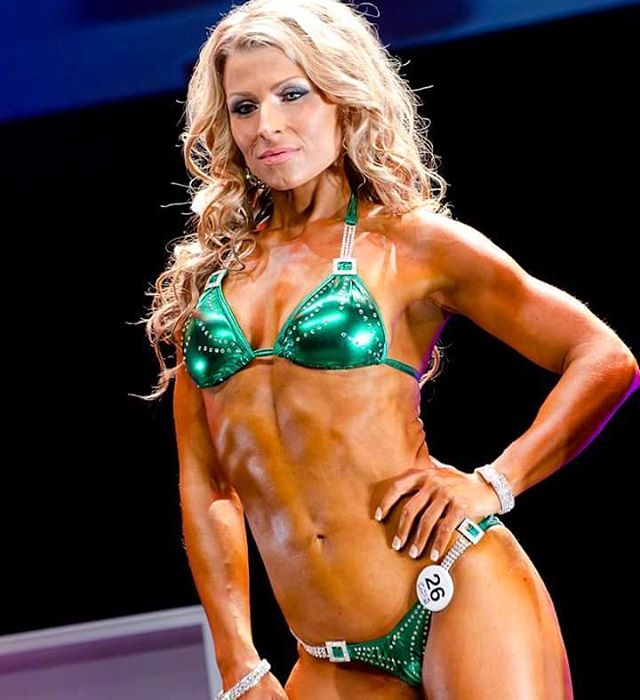 ---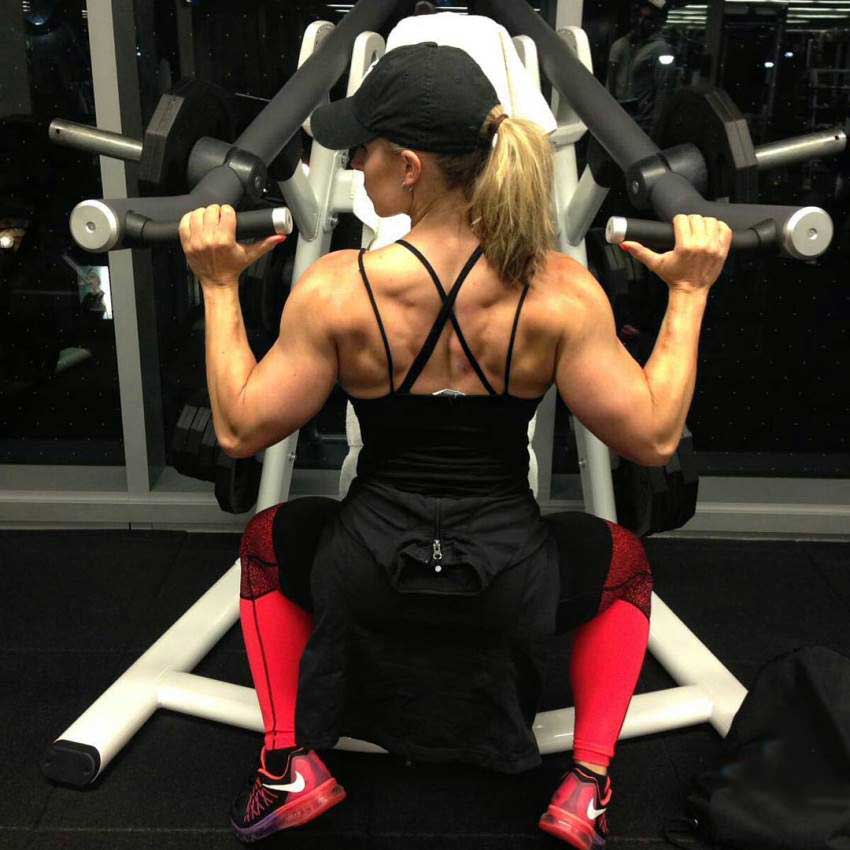 ---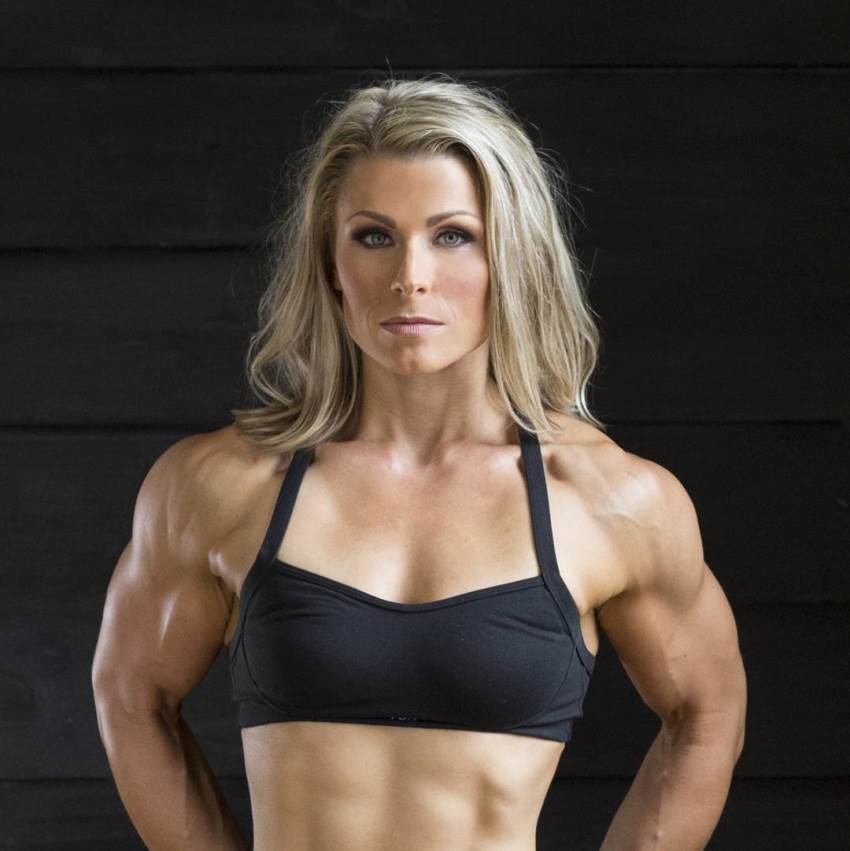 ---