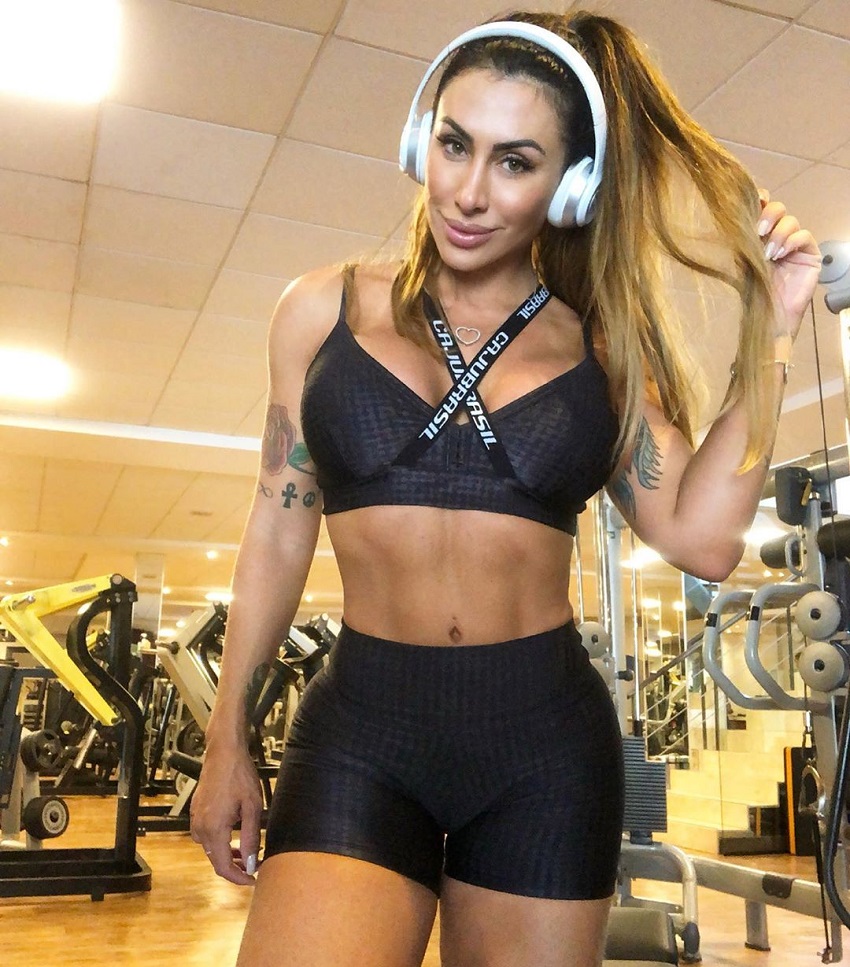 Jaque Khury
Fitness Blogger, Journalist
Jaque Khury – a Brazilian TV star, internet celebrity, and fitness blogger. She's achieved huge success with her appearances in magazines, on social media, and in TV shows such as "Big Brother Brasil".
But it wasn't an easy road to the top. Jaque had to push past numerous failures and rejections to catch a break in the modeling and fitness industry. Here's how she did it:
---
Athlete Statistics
Full Name: Jaque Khury
Weight
Height
Age
Date of Birth
145 - 155lbs (65.8 - 70.3kg)
5'5" (165cm)
39
April 6, 1984
Nationality
Profession
Era
Brazilian
Fitness Blogger, Journalist
2010
| | |
| --- | --- |
| Weight | 145 - 155lbs (65.8 - 70.3kg) |
| Height | 5'5" (165cm) |
| Age | 39 |
| Date of Birth | April 6, 1984 |
| Nationality | Brazilian |
| Profession | Fitness Blogger, Journalist |
| Era | 2010 |
---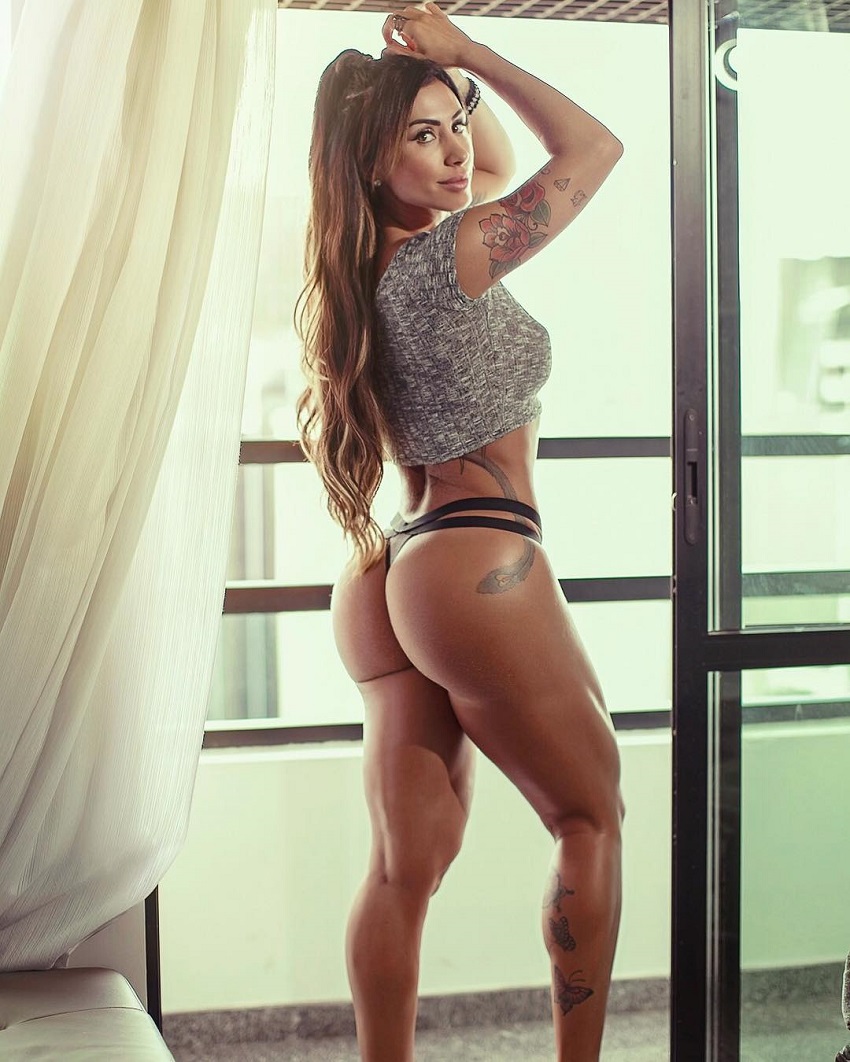 Accomplishments
Fitness Blogger
Journalist
Internet Celebrity
---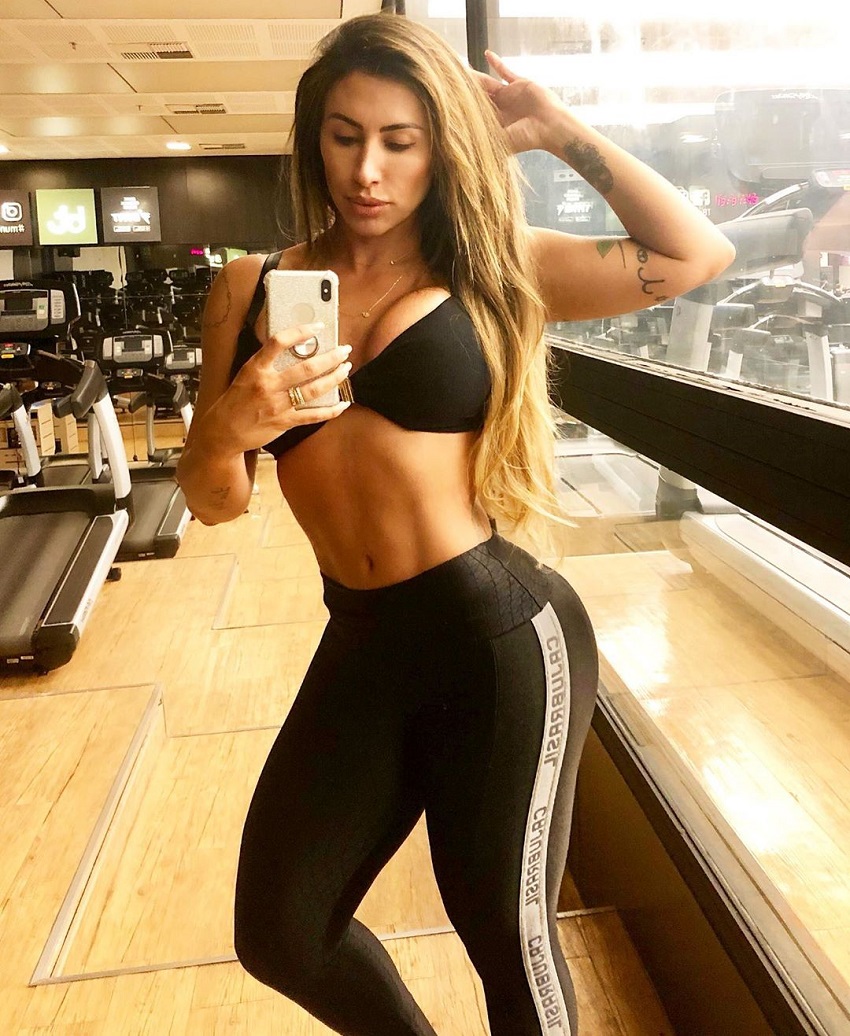 Biography
The Modeling Dream
Born and raised in Tatuapé, Brazil. Jaque Khury's dream of becoming a model emerged when she was a child. One day, while she was looking through a magazine, Jaque's eyes fell upon beautiful figures of women on the magazine cover. In that moment, her new passion was born.
Jaque became infatuated with the idea of becoming a model and star, just like the women she saw in the magazine. This dream stayed with Jaque for many years, until she eventually started acting on it; at the age of 17, she started reaching out to modeling agencies for work.
---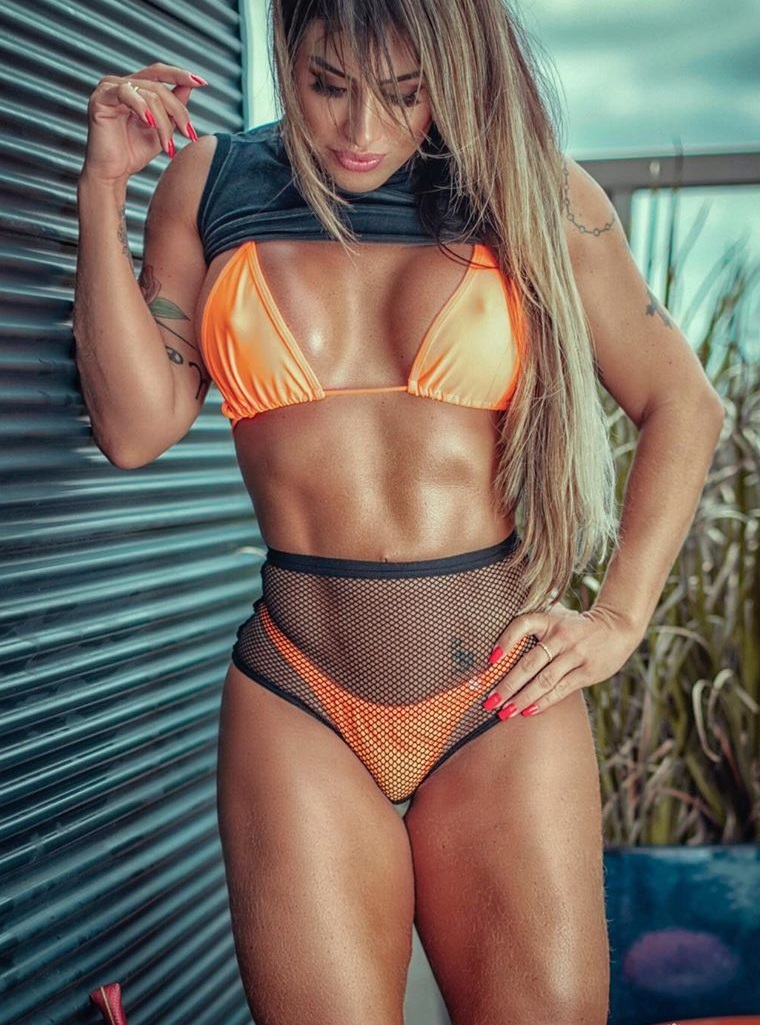 ---
First TV Deal
It took a lot of persistence for Jaque to get to her first "yes" in the showbusiness world.
She says, the first couple of months were extremely difficult, as she had to face rejection after rejection. But then, at the age of 18, she finally caught a break.
A TV company reached out to Jaque and they struck a deal; Jaque would appear in her first TV show. After this, Jaque was hired by a telephone group to act in commercials while touring Europe.
The whole tour lasted for one year, a period during which Jaque made a name for herself in the countries she visited.
A Rise to Fame
After the first successful gig on TV, new offers started coming for Jaque. This led her to study Performance Arts in order to become a professional actress and TV personality.
After earning her diploma, Jaque's was hit with even more opportunities in the show business and modeling work. Within a short space of time, she became the face of many commercials, TV shows, and magazines.
Since she began her career, Jaque has appeared in more than 200 commercials for Brazilian television alone. She's also been named among top models and female personalities on multiple events.
Jaque even starred in movies, such as "O Magnata" and "Ensaio". However, it wasn't until she appeared in the "Big Brother Brasil 8" that Jaque gained a status of a national celebrity.
---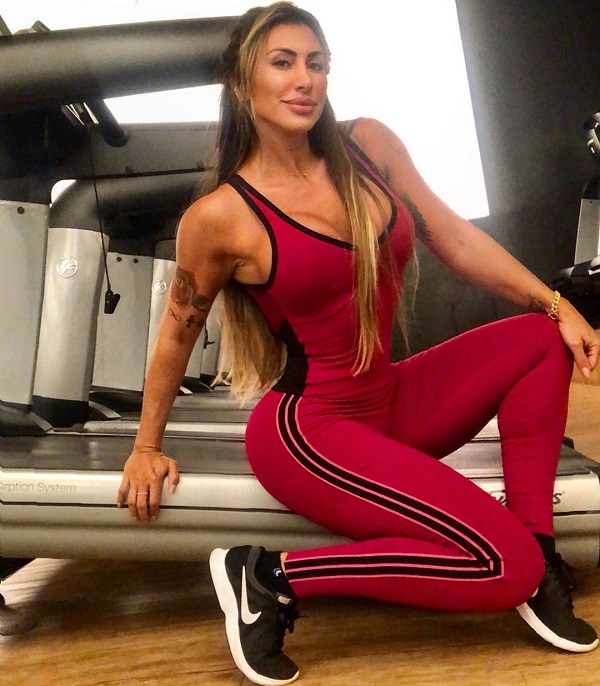 ---
Spreading Her Influence on the Internet
After achieving success in the domestic TV shows, magazines, and other publications, Jaque decided to spread her influence over to the internet and social media. Since then, she's grown a huge following, and has inspired many with her awesome lifestyle.
Alongside modeling and acting, Jaque's main passion is fitness. This is something she continues to display on a daily basis with her pictures, showing other people the benefits of training and eating clean. Jaque also inspires her fans with messages like this one;
"The more you believe in your goals, the sooner you will get what you want". – Jaque Khury
---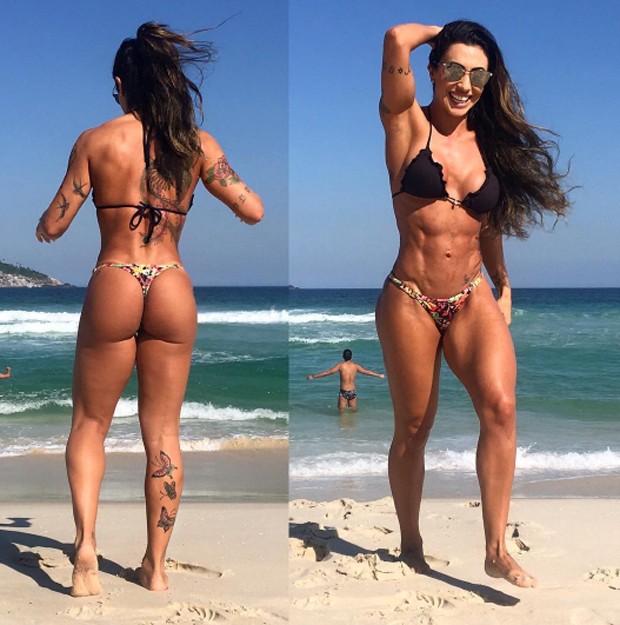 Training
Glute Routine
Jacque Khury is famous for her well-developed and curvy glutes. She credits this to her hard workouts, where she uses heavy weights to maximize muscle response.
This is how her glute workouts looks;
Walking Lunges with a Barbell, 4 sets of 8-12 steps
Leg Press (160kg/352lbs), 4 sets of 8-10 reps
Narrow-Stance Hack Squat, 3 sets of 8-12 reps
Wide-Stance Hack Squat, 3 sets of 8-12 reps
Smith Machine Leg Press (lying on her stomach on a bench), 3 sets of 8-12 reps
Narrow-Stance Bodyweight Squats (High-Rep Finisher), 4 sets of 16-20 reps
Glute Squeeze on a Bench (Finisher), 4 sets of 16-20 reps
---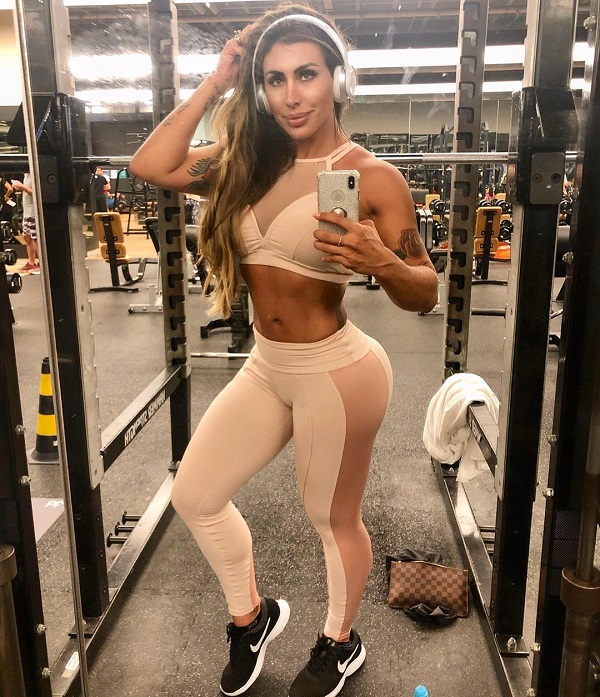 Nutrition
A Weekly Diet of Jaque Khury
Even though she often enjoys herself on the weekends, Jaque's diet during the week is extremely strict.
From Monday to Friday, she eats clean foods, such as eggs, sweet potatoes, and vegetables. During this period, Jaque won't consume more than 1000kcal per day. This allows her to keep a flat stomach even with the 'cheat meals' she eats during the weekends.
A combination of protein, carbs, and good fat is the basis of every meal Jaque eats. In addition, she makes sure to get enough fiber through vegetables, as this helps with nutrient absorption and digestion.
---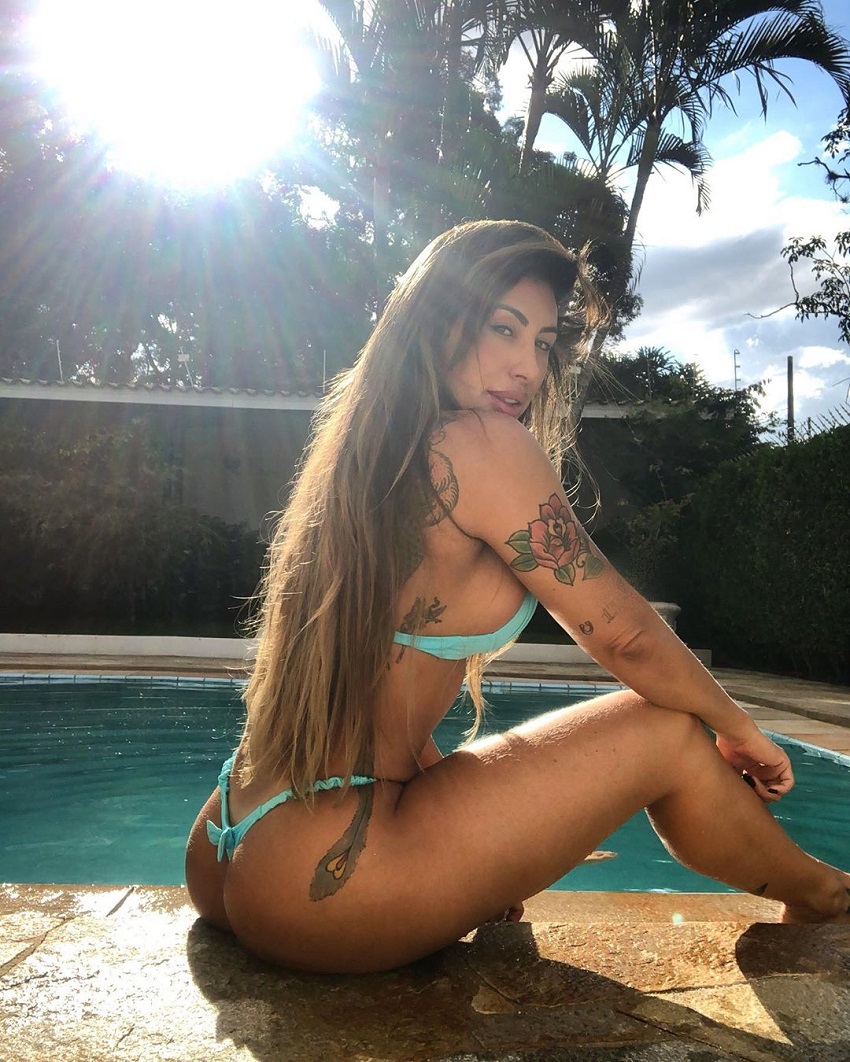 Idols and Influences
When she was little, Jaque Khury was heavily influenced by the female magazine models. She wanted to become just like them.
Keeping their images in her mind, as well as the image of what her future could look like, kept Jaque pushing forward, until she made her dream a reality.
---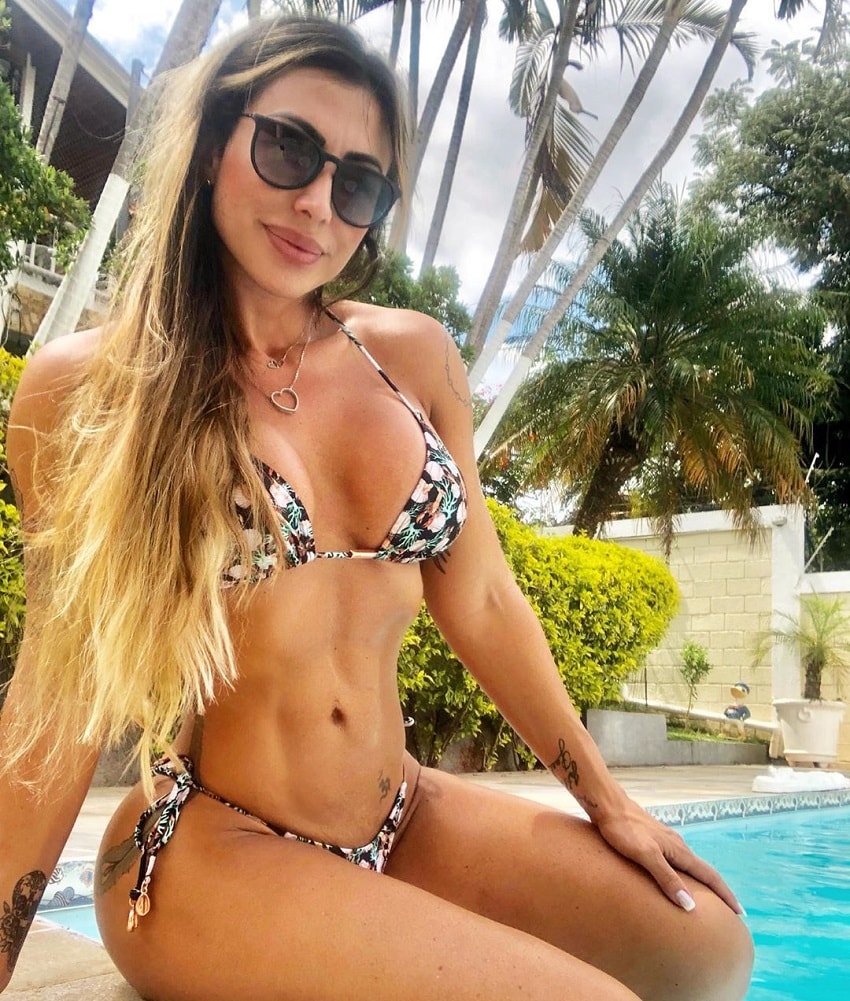 What we can learn from Jaque Khury
Jaque Khury had a dream of becoming a model and an actress ever since she was a child. She had to face a lot of 'no's' and rejections in order to reach her first 'yes'. But once Jaque reached it, she had the door of opportunities wide open.
After landing her first deal, Jaque was flooded with offers from modeling and TV companies. What she once dreamed of as a child, now became her reality.
What her story tells us, is that it's possible to achieve your wildest dreams. However, the key question is; are you willing to pay the price for that dream? The price of not getting the results overnight, along with facing ups and downs on your road to success.
Jaque Khury was willing to pay this price, and because of it, she now reaps the rewards of her hard work. With the same attitude and perseverance, you too can create your own greatness.