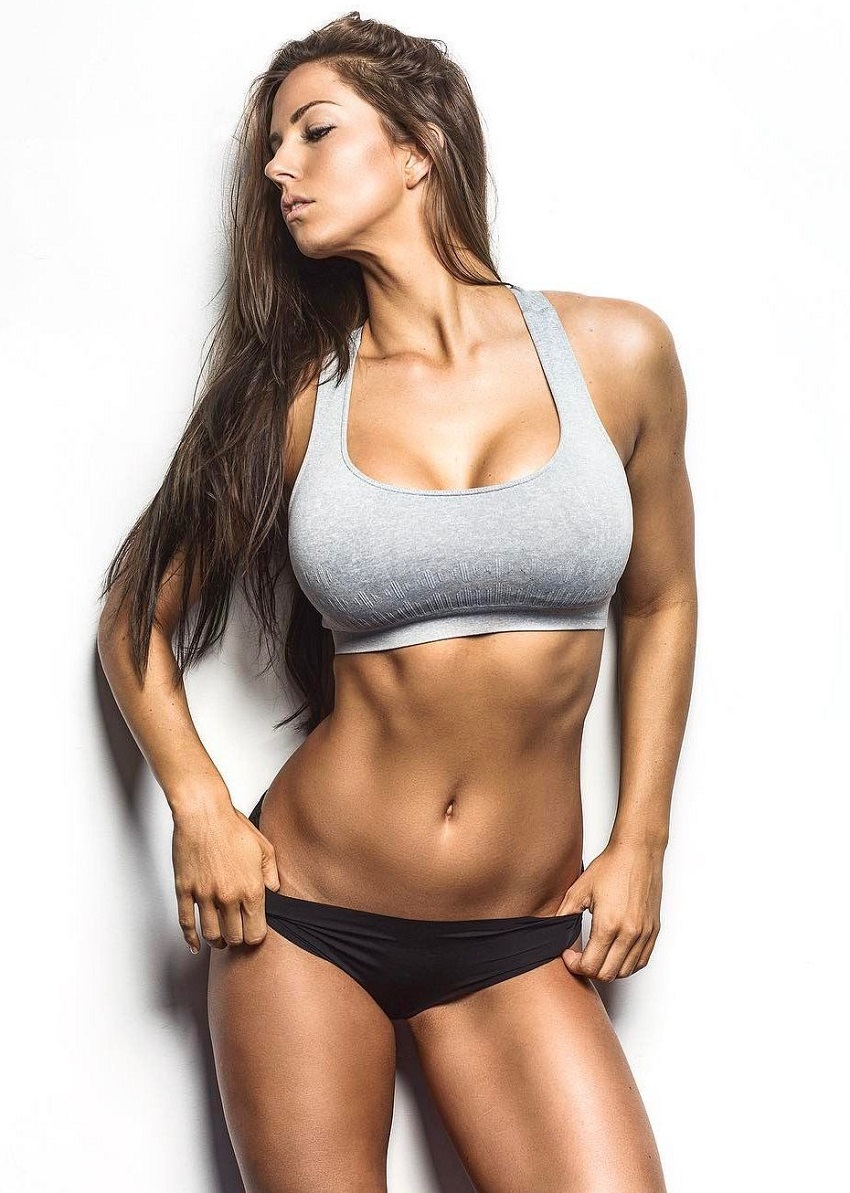 Janna Breslin
Fitness Model, Certified Personal Trainer, Nutritional Therapist
Janna Breslin is a fitness model, health coach, and nutrition expert from San Diego, California. Over the course of her career, Janna has been crowned Bikini Champion on six occasions, along with being on the cover of renowned fitness magazines.
A track athlete in her youth, Janna's journey into fitness started in 2008. This is when she first started training in the gym, along with beginning her career as a fitness and swimsuit model.
After sculpting an awesome physique, Janna decided to take her career even further by competing. In 2013, she took part in her first bikini competition, which she ultimately won.
Janna's success streak continued for several years, during which she took five additional bikini titles – becoming a fitness icon in the process.
This is her story:
---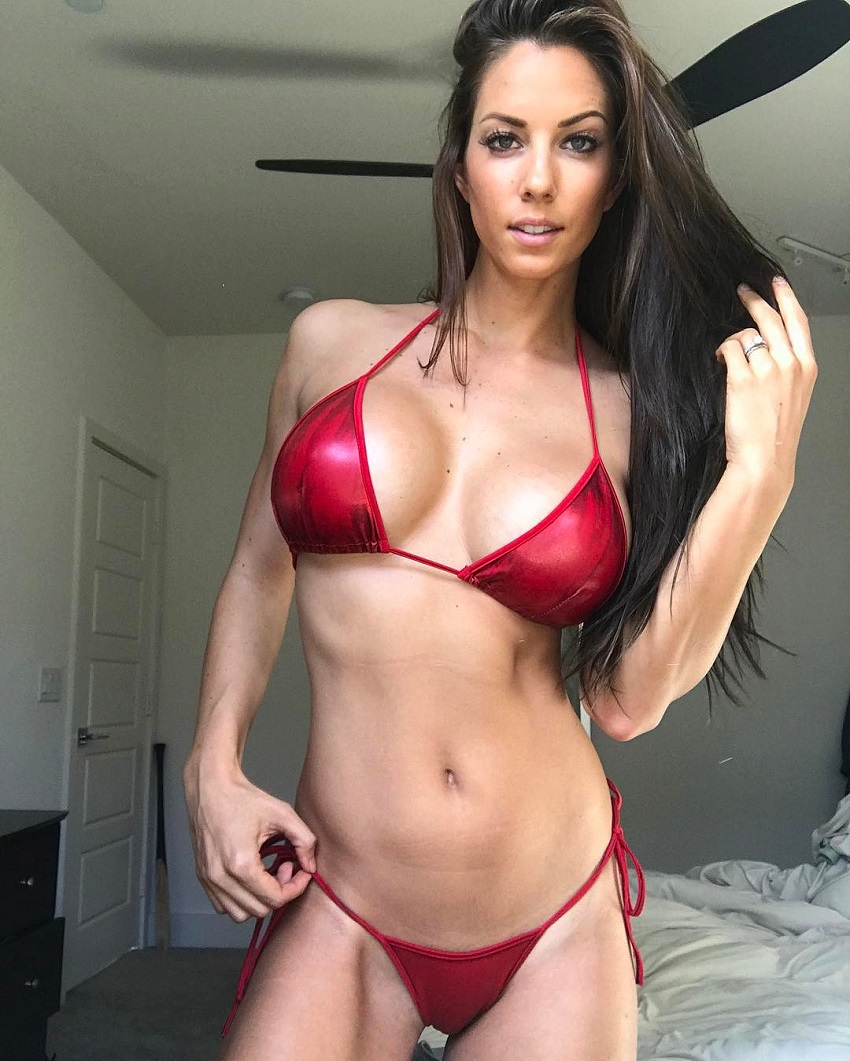 "Discipline is key. I found out early on what worked for me and I stuck with it."
Athlete Statistics
Full Name: Janna Breslin
Weight
Height
Age
Date of Birth
135 - 145lbs (61.2 - 65.8kg)
5'8" (172.5cm)
33
February 16, 1990
Nationality
Profession
Era
American
Fitness Model, Certified Personal Trainer, Nutritional Therapist
2010
| | |
| --- | --- |
| Weight | 135 - 145lbs (61.2 - 65.8kg) |
| Height | 5'8" (172.5cm) |
| Age | 33 |
| Date of Birth | February 16, 1990 |
| Nationality | American |
| Profession | Fitness Model, Certified Personal Trainer, Nutritional Therapist |
| Era | 2010 |
---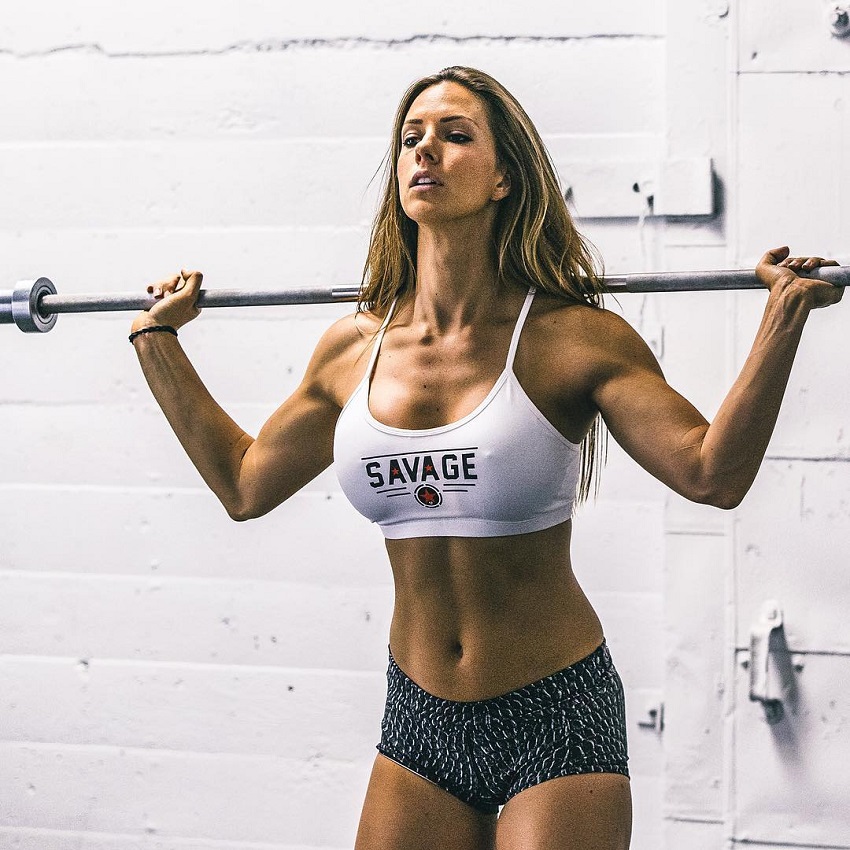 "So often we get sucked into selfish ways, the BS, or focus on things that really don't matter and occasionally that's alright; we all do it. But life is meant to focus on goals, gain knowledge, grow as a person daily, explore the world, have fun, and positively impact lives."
Accomplishments
Fitness Model
Personal Trainer
Nutritional Therapist/Health Coach
6x Bikini Champion
4x Fitness Magazine Cover
---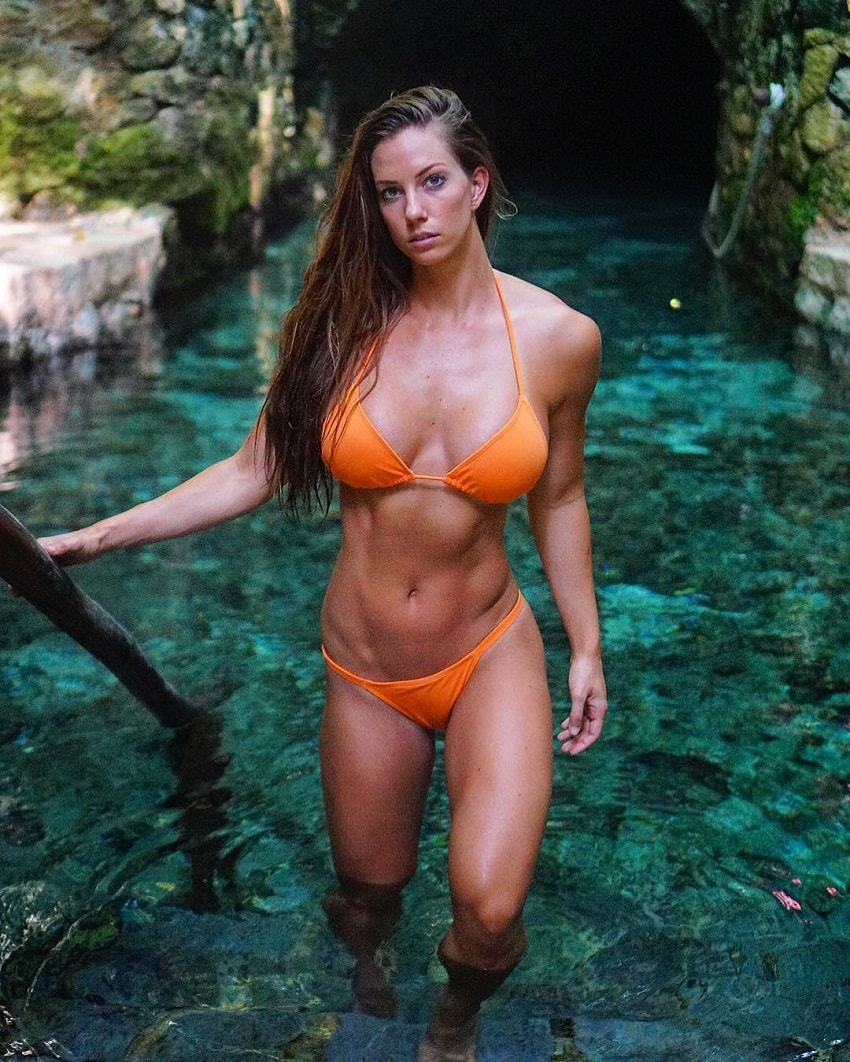 Biography
Janna's High School Days
Growing up, Janna Breslin practiced a wide range of sports and disciplines. These included soccer, cross country running, and track & field. However, she wasn't truly interested in fitness at this stage.
"I have always been active growing up. I played soccer, ran cross country, and was a varsity pole vaulter in track and field in high school."
It wasn't until after high school when Janna became fascinated with weight training. After stepping into the gym for the first time, she immediately became enthralled with all the equipment that she had at her fingerprints.
Furthermore, the results Janna saw from weight training were unlike anything she'd previously experienced. Day by day, she trained hard, developing a strong and fit physique. After a while, new plans and goals began to interest Janna – one of them was to become a fitness model.
---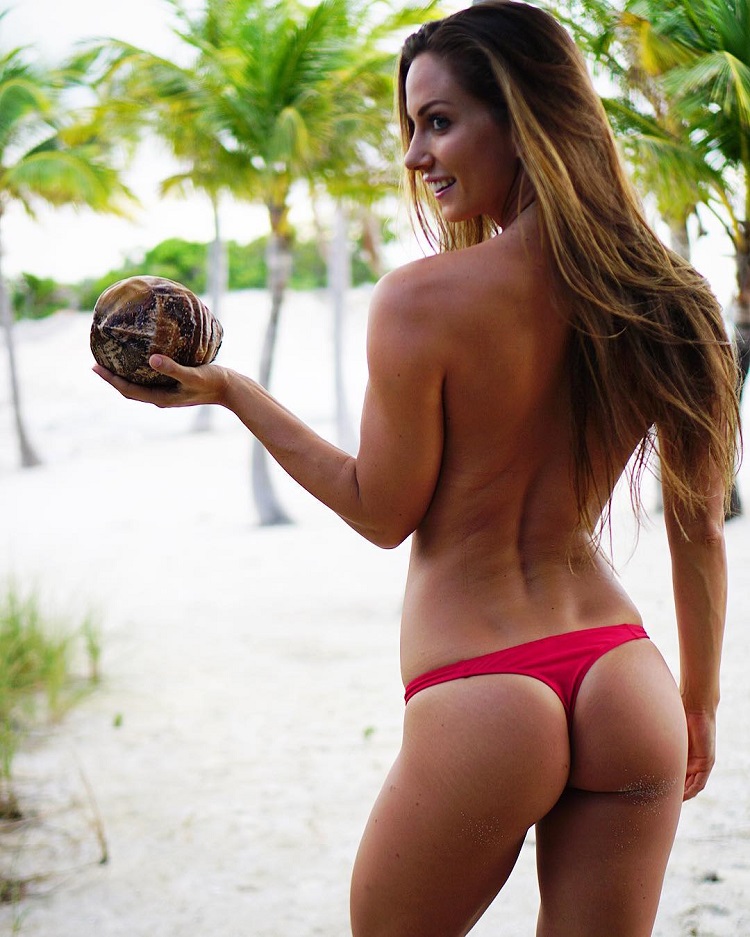 ---
From Modeling to Bikini Competitions
It was in 2008 when Janna first began her modeling career. Over the years, she found her calling in the fitness and swimwear modeling category.
While she worked as a model, Janna made sure to train hard in the gym. She already had an aesthetic figure from years of playing sports, but she wanted to take it even further.
In order to achieve her plan, Janna constructed a 'hardcore' workout program where she trained with heavy compound movements in the gym. Over the weeks and months, her physique improved drastically.
Motivated by her results, Janna decided to take on a new challenge – bikini competitions. She went on to participate in her first NPC Bikini show, where she wowed everyone by taking 1st place.
---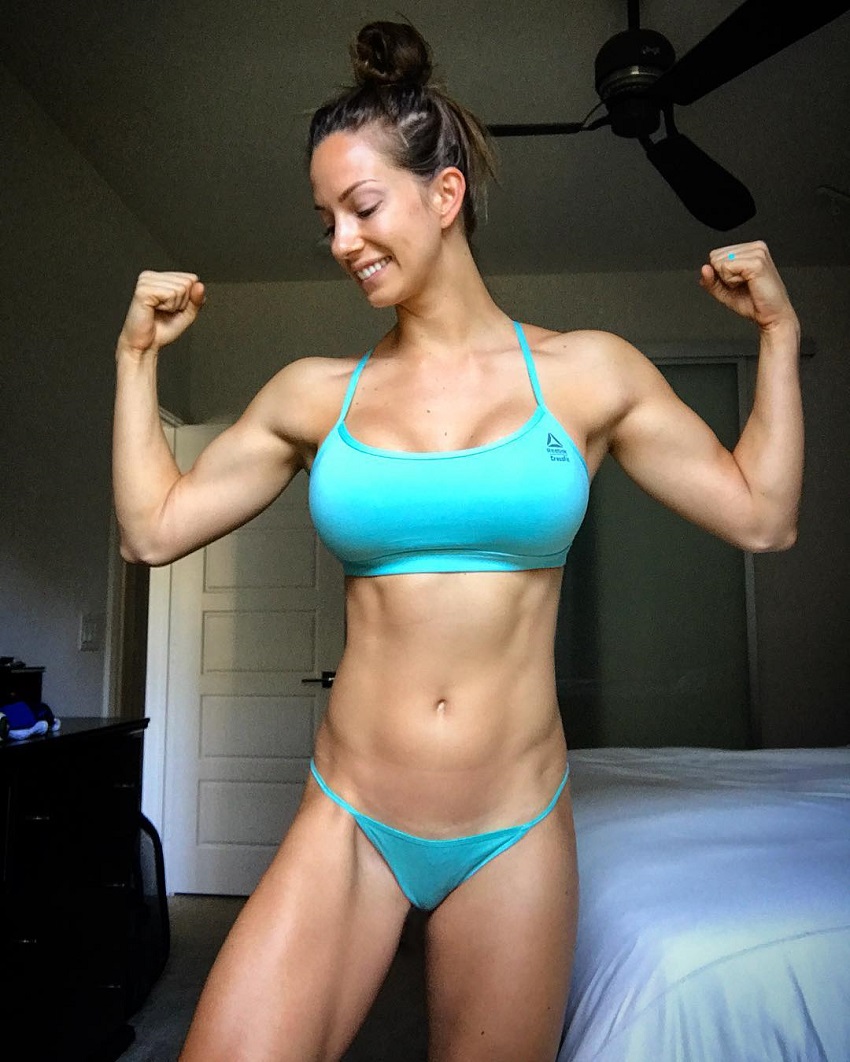 ---
Becoming a Renowned Model
After tasting success on the stage, Janna became eager to win more trophies. By this point, she was certain that she wanted to make fitness her full-time career.
"After that first show, I decided that fitness and nutrition became my absolute passion and my the choice to shift my career as a pharmaceutical rep to a personal trainer and nutritional therapist!"
Throughout the years, Janna achieved all of her goals and more. She went on to win six bikini titles, along with gracing several well-known magazine covers. Throughout the process, she became a fitness icon in America.
With her inspirational work ethic and discipline, Janna is now an example for other aspiring fitness athletes and everyone else who follows her online.
---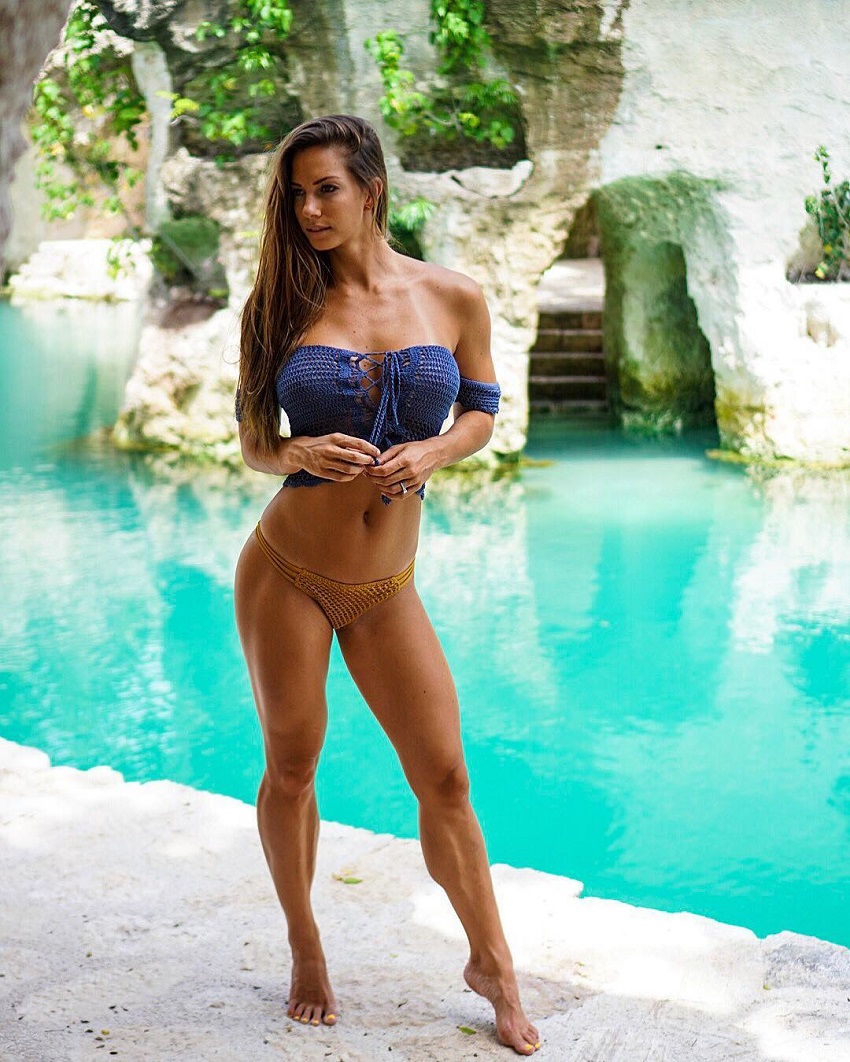 "I've always loved the saying "workout hard, recover harder" because it's so true! I'm all about pushing yourself but it's important to use bio feedback to monitor how you're doing inside and if you need a break."
Training
Janna's Training Program
Janna trains four to six times per week. Her workouts last around 45 minutes. She lifts heavy weights and prefers to keep her workouts functional by avoiding machines.
"I start off with lower body, upper body, rest day, lower body, upper body. I like this schedule because it's easy to remember." – Janna Breslin
In terms of cardio, Janna likes anything that's intense. This includes sprints, HIIT, running up the hill, and swimming. These types of cardio raise Janna's heart rate the quickest, allowing her to burn fat efficiently.
Here's Janna's take on cardio, in her own words; "I rarely do steady state cardio. The most I do is walking my dog every day. My favorite type is sprinting because it's more time efficient and you naturally create more HGH (Human Growth Hormone)."
---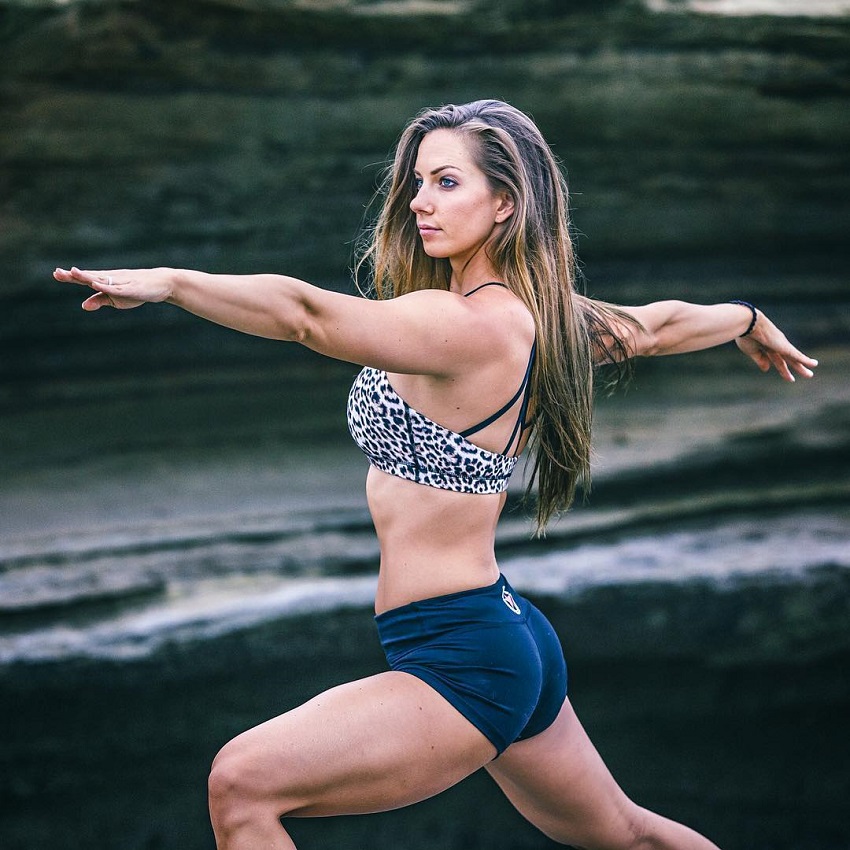 "Fitness is about being healthy and that also includes mental health! I catch myself pushing too hard in the gym sometimes and I am still learning to listen to my body and what it needs… If that is a week of rest then so be it."
Nutrition
Janna Breslin's Diet
Janna tries to make her diet as healthy and nutrient dense as possible. To achieve this, she eats a lot of greens with every meal. She also makes sure to include a lot of healthy fats and proteins to keep her body working optimally.
She generally aims to eat a bit more fats than carbs, as fats give her more sustained energy. Janna typically has her carbs in the morning and after a workout, when her muscles are depleted of glycogen.
Due to her Celiac disease, Janna can't eat anything that contains gluten. She also avoids sugar, dairy, and soy because her body can't digest them properly.
Calorie Counting
After years of dieting, Janna now 'eyeballs' all of her foods. Meaning, she doesn't count calories or macros.
As she said; "I don't count calories/macros as I have a good sense of what I'm eating and what I need more/less of every day (that just comes with time and understanding nutrition."
---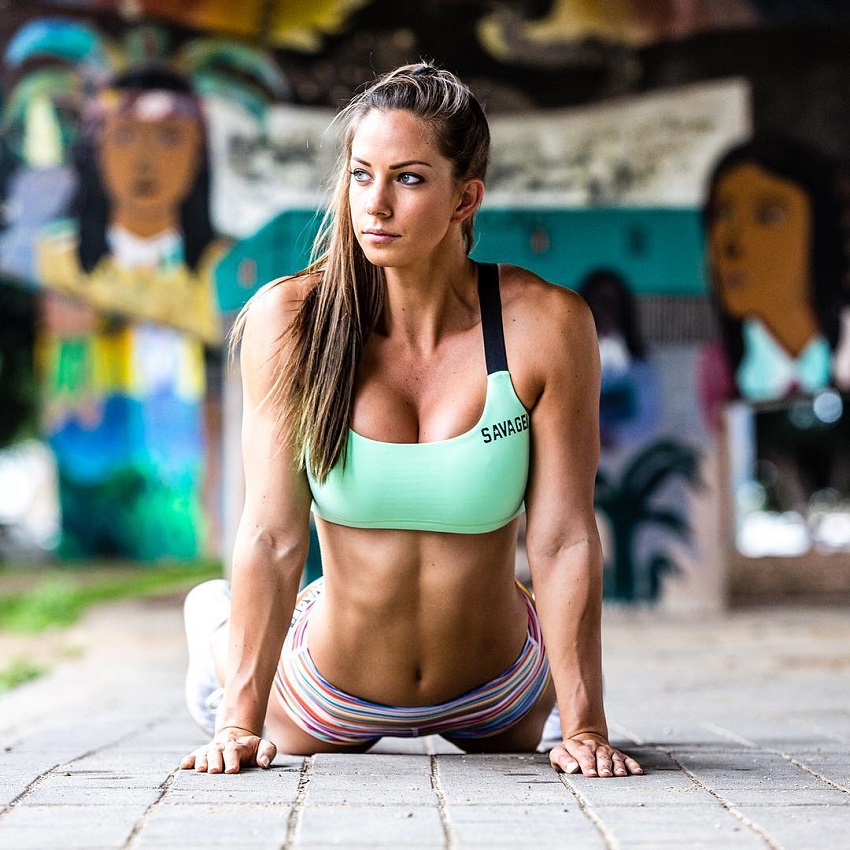 ---
Supplementation
Every day, Janna takes several supplements to support her fitness goals. This is her supplement stack;
Probiotics
Vitamin D
Fish Oil
Digestive Enzymes
N-Acetyl-Cysteine (NAC)
---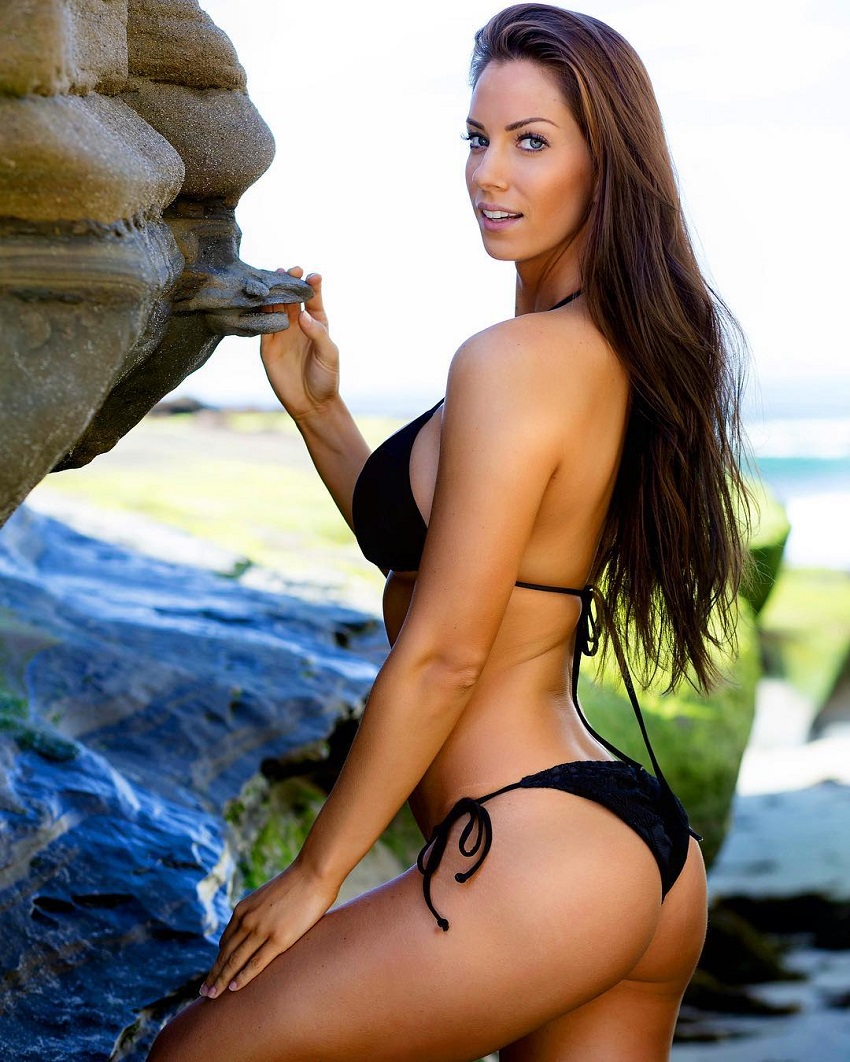 ---
Janna Advice For Staying Lean
According to Janna, the key to achieving a lean body lies in cutting out alcohol, sugars, dairy, and gluten. As she said; "It's way easier to stay fit and cellularly healthy with this plan! And your body will thank you!
When I cut out those things myself, I noticed a massive difference in my overall health and found it a million times easier to stay lean and feeling great. Another tip I recommend is sleeping as much as you can!" – Janna Breslin
---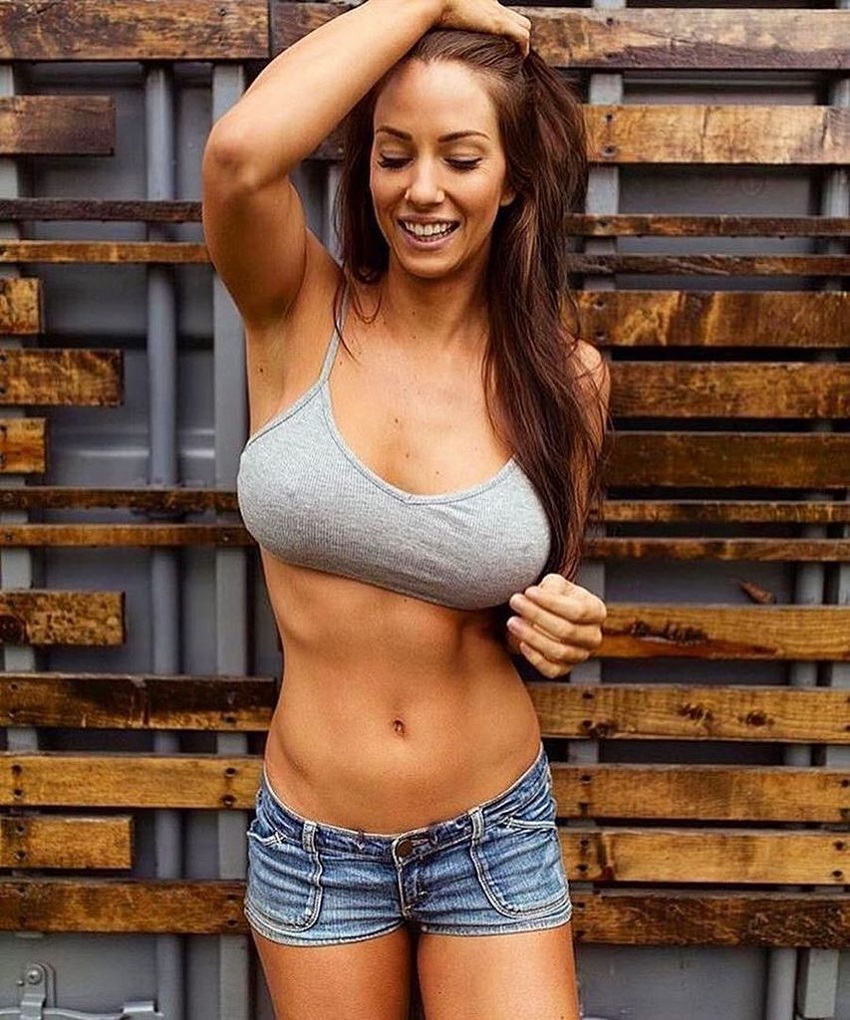 Idols and Influences
Justine Munro and Paige Hathaway are two athletes who inspire Janna.
Here's Janna talking about Justine and Paige; "Both are gorgeous inside and out, very strong but feminine, and have amazing figures. They work hard and kick butt and I respect them for that."
---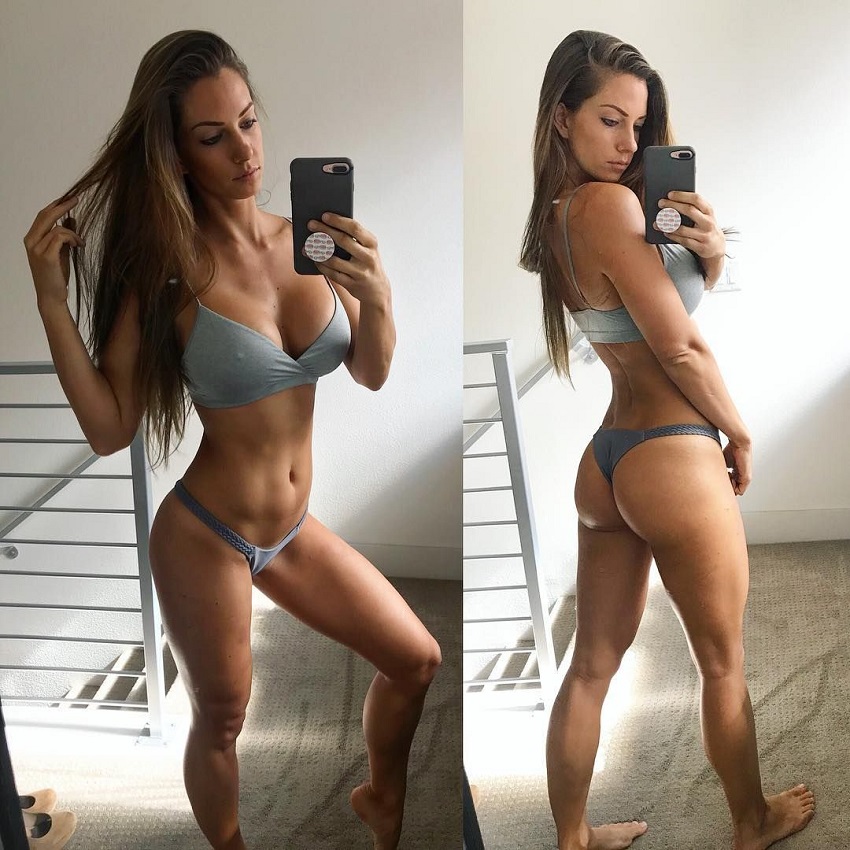 What we can learn from Janna Breslin
Janna Breslin is an accomplished fitness athlete and coach. With her awesome physique and dedication, she's become an example for other fitness athletes and enthusiasts.
Her story teaches us that nothing is impossible, as long as you put in the hours to get where you want to be. With the same attitude as Janna Breslin, you too can carve out your very own greatest physique.