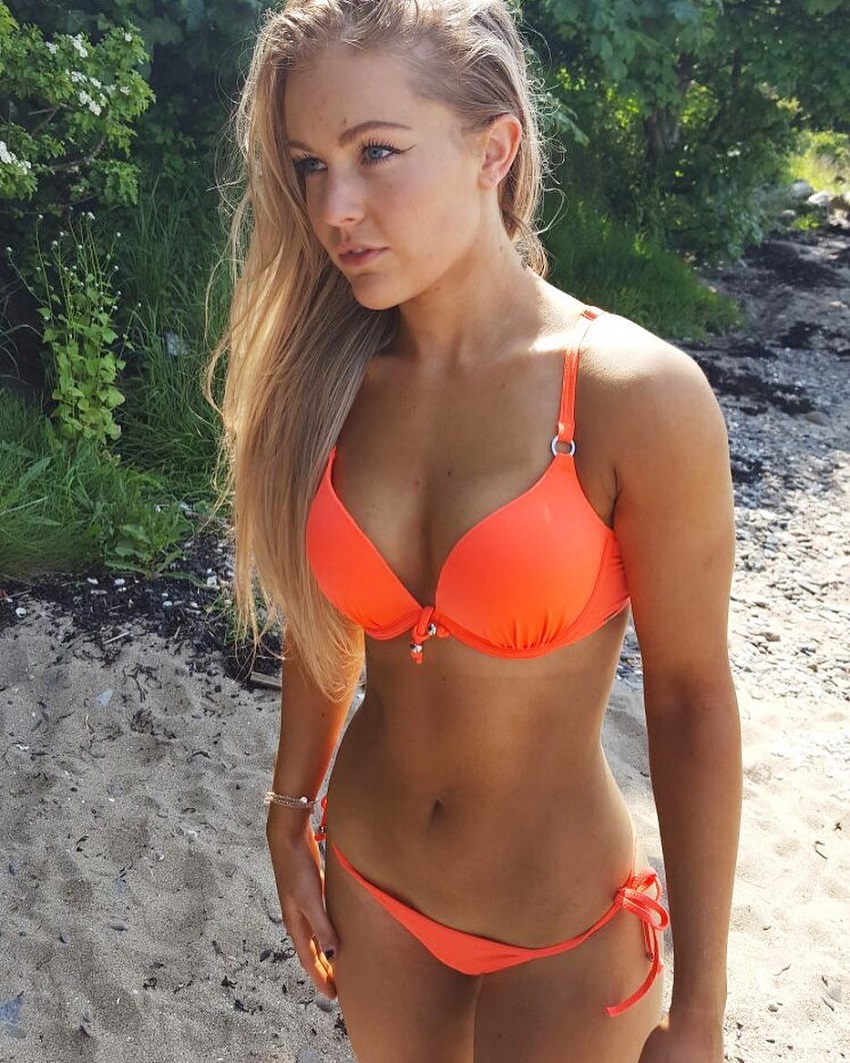 Jane Campbell
Fitness Trainer, Model
Jane Campbell is a fitness model and trainer who has gone through a total transformation on her fitness journey. It all started in 2015, when Jane set out on "becoming strong and finding independence."
Through weightlifting, Jane not only became physically stronger and fitter. She also adopted a whole new mindset in the process. She said, "Fitness is for more than just 'building a booty' and looking good and I feel that it is always important to remember that."
With her personal fitness goals achieved, Jane then turned her attention to the others – starting an online video blog and other internet sites. She used these very sites as platforms to grow her influence, and to also share her views on training and nutrition with other people.
Jane has since become a renowned fitness model and personal coach. With her ever-growing influence, she's on her way to greatness and she doesn't plan on stopping anytime soon.
---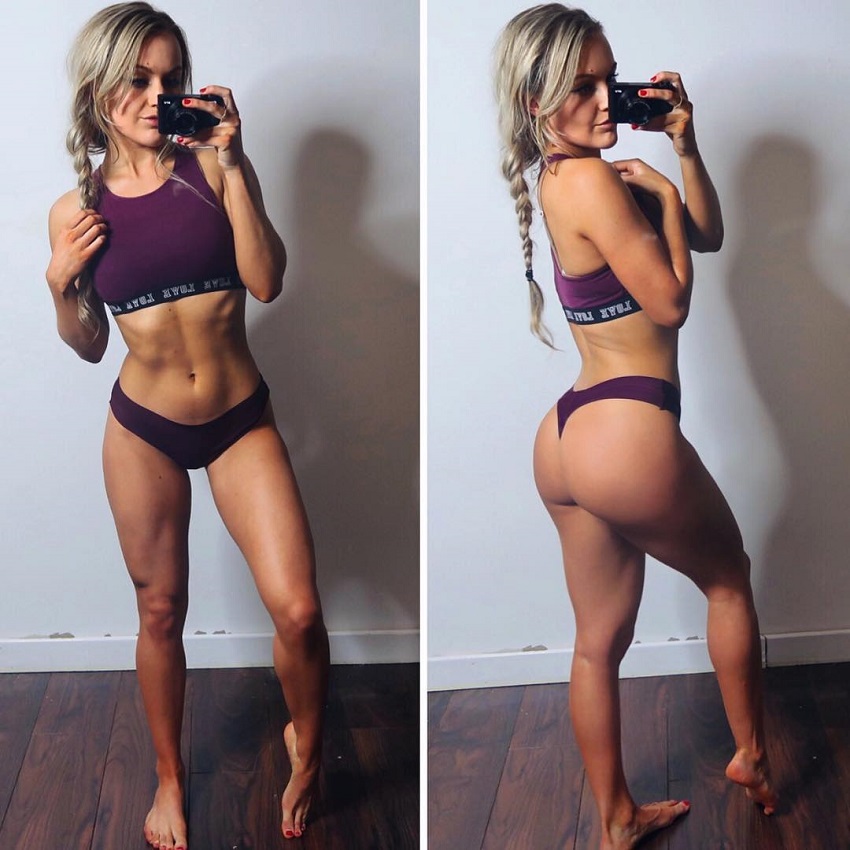 "You just have to remember that just because you decided to follow your dreams and make yourself successful, doesn't make you a bad person and you shouldn't be made to feel like you are worth nothing!

So no matter where you are right now, just think about all the amazing people you have met, and those people are the ones you take forward in your life because they are the ones who lift you up and not down."
Athlete Statistics
Full Name: Jane Campbell
Age
Date of Birth
Nationality
Profession
30
September 23, 1993
Scottish
Fitness Trainer, Model
Era
2010
| | |
| --- | --- |
| Age | 30 |
| Date of Birth | September 23, 1993 |
| Nationality | Scottish |
| Profession | Fitness Trainer, Model |
| Era | 2010 |
---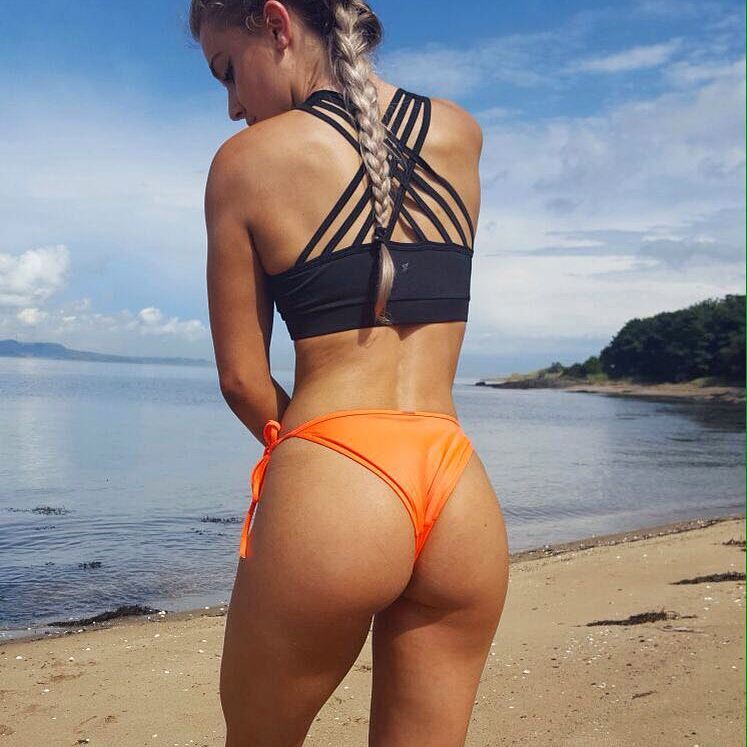 Accomplishments
---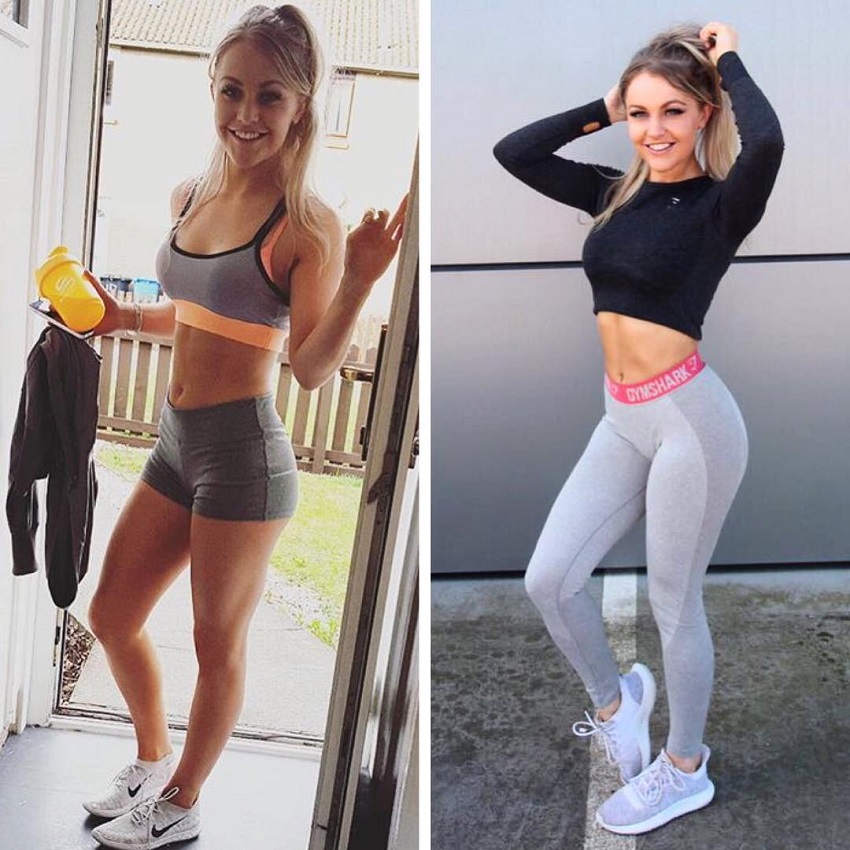 Jane Campbell's one-year transformation (2016-2017).
"Whether you want to be a doctor, or nurse, or lawyer, or PT or anything you wanna be, go do it and let no one tell you otherwise."
Training
Jane enjoys lifting weights 4-6 times per week with a lot of intensity, pushing her limits to the max.
Her workouts change often because Jane likes to keep things new and fresh. Another reason why Jane changes her training often is to prevent her body from adapting to a certain routine.
For example, Jane will sometimes train at a high rep range, such as 3-5 reps per set. Or sometimes, she'll do 12+ reps per set to achieve the muscle 'pump.'
Jane splits her workouts into specific muscle groups. Meaning, she trains different muscles each day. She works through five to eight exercises per training session, adding in forced reps, supersets, and drop sets when she needs extra intensity.
---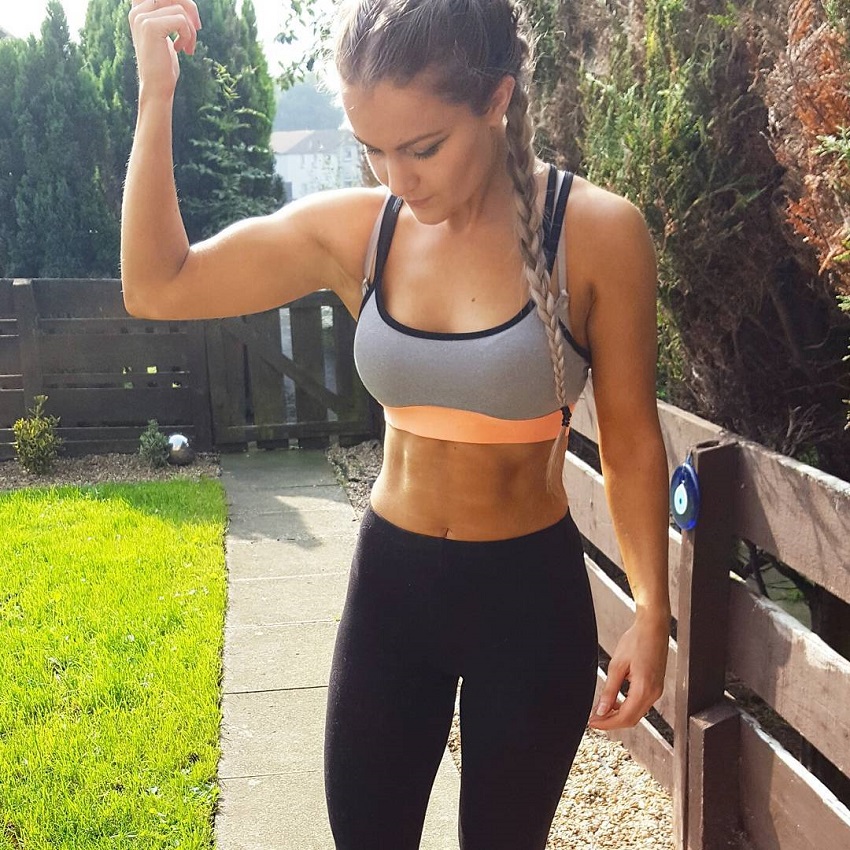 ---
HIIT Workout for Fast Fat Loss
Here's a high-intensity workout Jane does when she wants to lose weight fast;
Ball Slams x12
Burpees x12
Lunge Toe Touch x20
Rest for one minute, then repeat three times.
---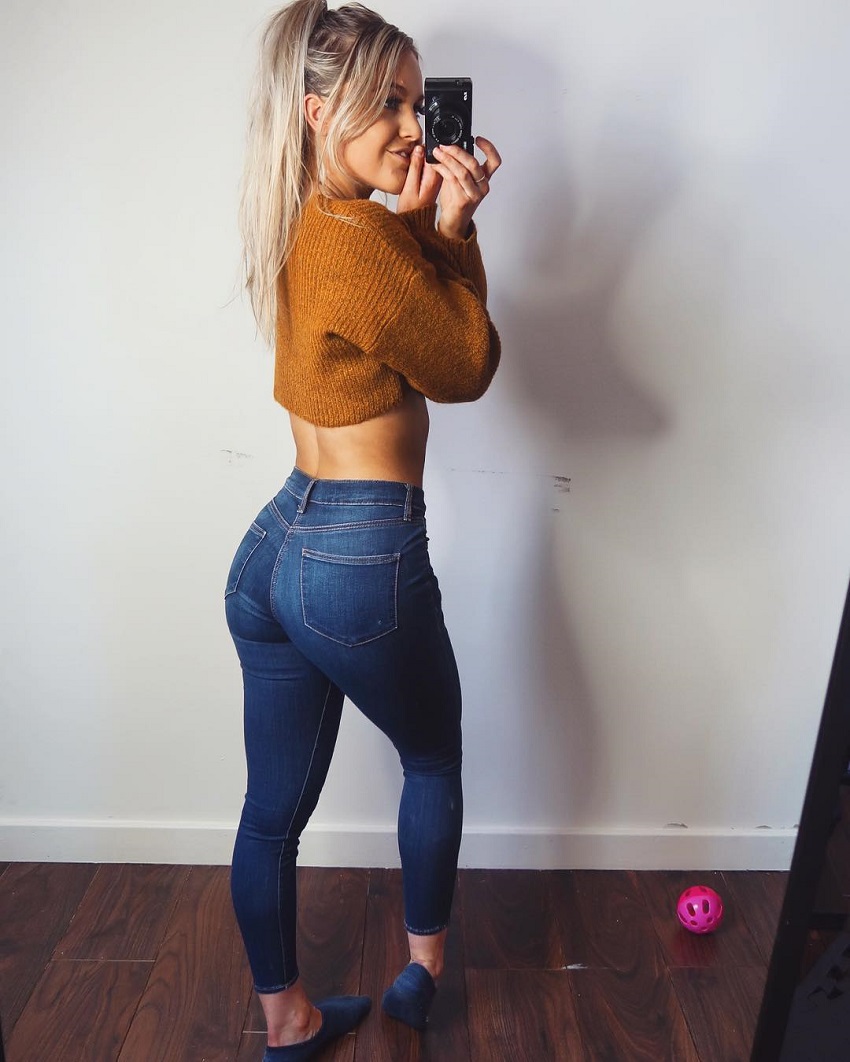 Nutrition
Cutting Body Fat
Jane tries to eat 4-6 meals per day. This keeps her body fueled, and also, puts her metabolism into a higher gear.
When she wants to shred her body fat, Jane will follow an extremely clean diet. This includes dropping her carbs to a minimum, while eating mostly protein and some healthy fats.
To stay full throughout this period, Jane will add a lot of fiber-rich fruits and vegetables to her diet. These foods help her suppress hunger, due to the fact they digest slowly because of their high fiber content.
---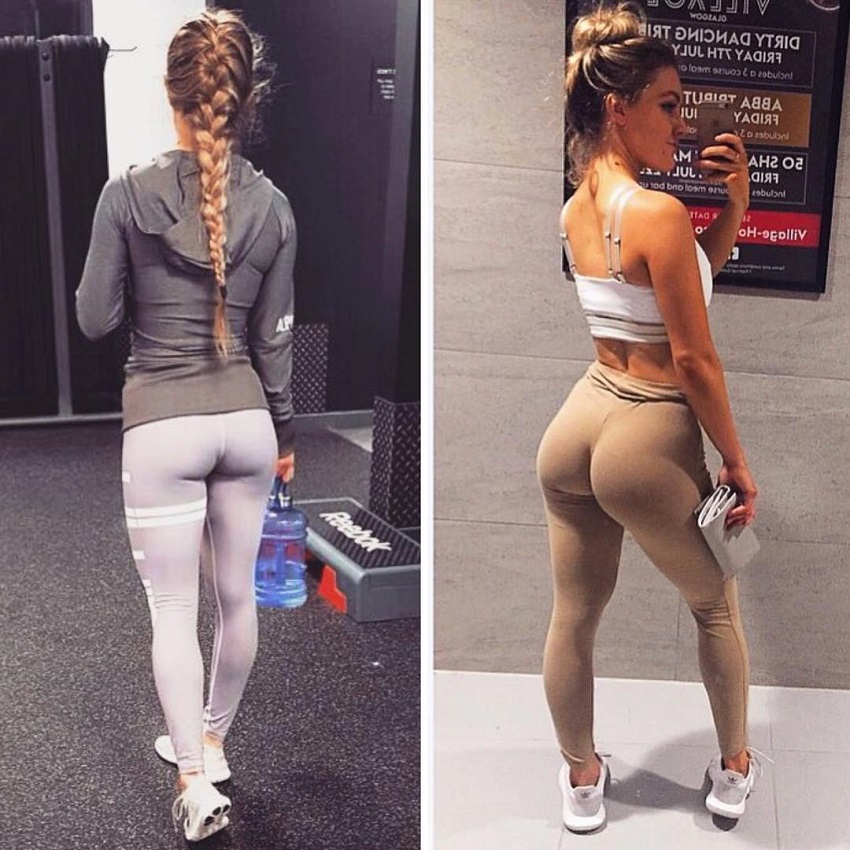 Jane's fitness transformation.
---
Gaining Weight
On the other hand, when she wants to gain weight, Jane will follow a different diet. First off, she'll increase her carbohydrates to have more energy in the gym.
She'll also increase healthy fats, which are rich in calories and give her sustained energy. In regards to proteins, Jane will keep them at moderate levels, consuming between 100-150 grams per day.
Some of the foods Jane will eat during this period include;
Fish
Grass-Fed Beef
Sweet Potatoes
Whole-wheat Bread
Avocados
Nuts
Cruciferous Vegetables
Blueberries, Strawberries
---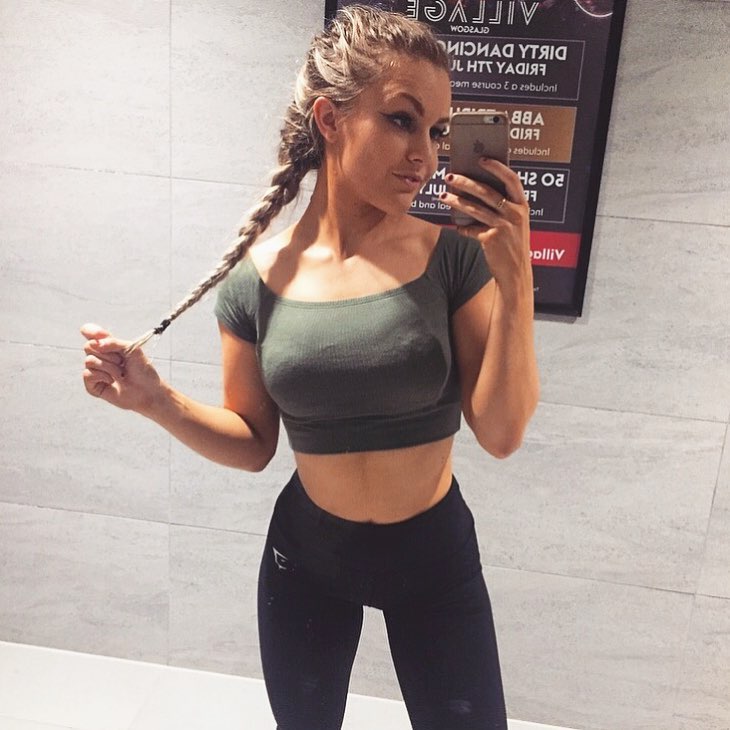 ---
Adding More Calories to the Diet
Jane has had times where she'd struggled to gain weight, due to multiple reasons. One reason was, staying in bed for too long and missing a meal. Another reason included eating low-calorie foods. In order to finally start gaining weight, Jane needed to change some of her habits.
First off, she began waking up earlier to have one extra meal. For example, instead of waking up at 10 am, she would wake up two hours earlier and have oatmeal. This would add about 500 extra calories to her diet – enough for her to get into caloric surplus.
Another thing Jane would do, was to incorporate more fats in her diet. She'd add a lot of olive oil for cooking, which would greatly boost the calorie content of her meal.
Jane also would drink glasses of whole milk before bed to further increase her calorie intake.
---
---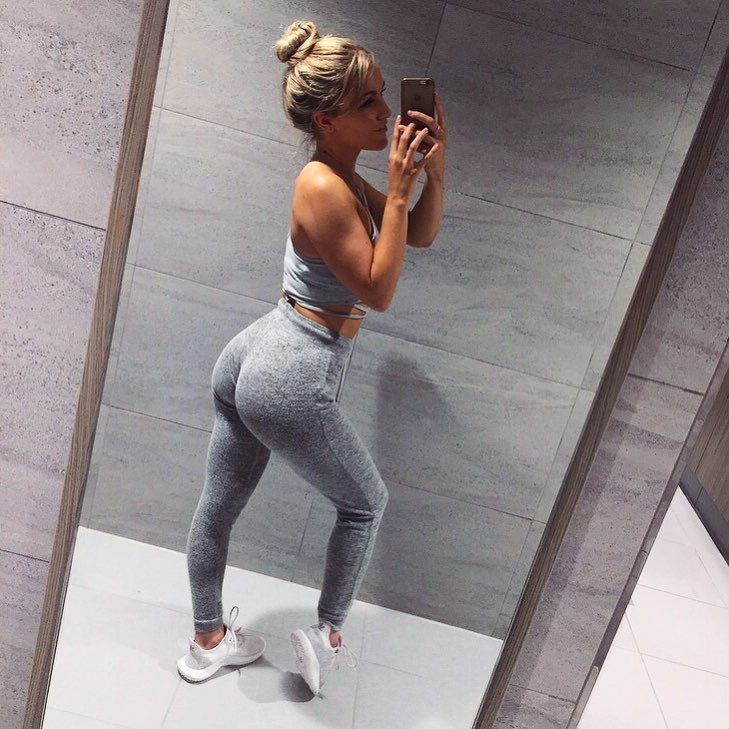 "Sometimes people think you're simply lucky when it comes to building muscle. Which some are genetically, but more often than not it's literally consistency with eating the right foods and training."
What we can learn from Jane Campbell
What we can learn from Jane Campbell is, to find your passions and commit to them. Jane has grown tired of her old lifestyle and decided to try something new. In her case, this was fitness and weightlifting.
Although this was initially just a hobby for Jane, it quickly became her new passion. Throughout the years, she grew this passion even further to become who she is today – a renowned fitness trainer and model.
Jane Campbell has shown us that if you find something you really love, stick to it and never let go. Only by staying committed and perseverant will you be able to turn your passions into something more – just like Jane Campbell did.