Jade Katy is an accomplished WBFF Pro Diva from England. Prior to her career in fitness, Jade worked as an accountant.
She was unhappy with the way her body looked and decided to change this by going to the gym, day after day.
In the process of transformation, Jade left her office job and became a full-time fitness model, and has never looked back since.
This is her story:
---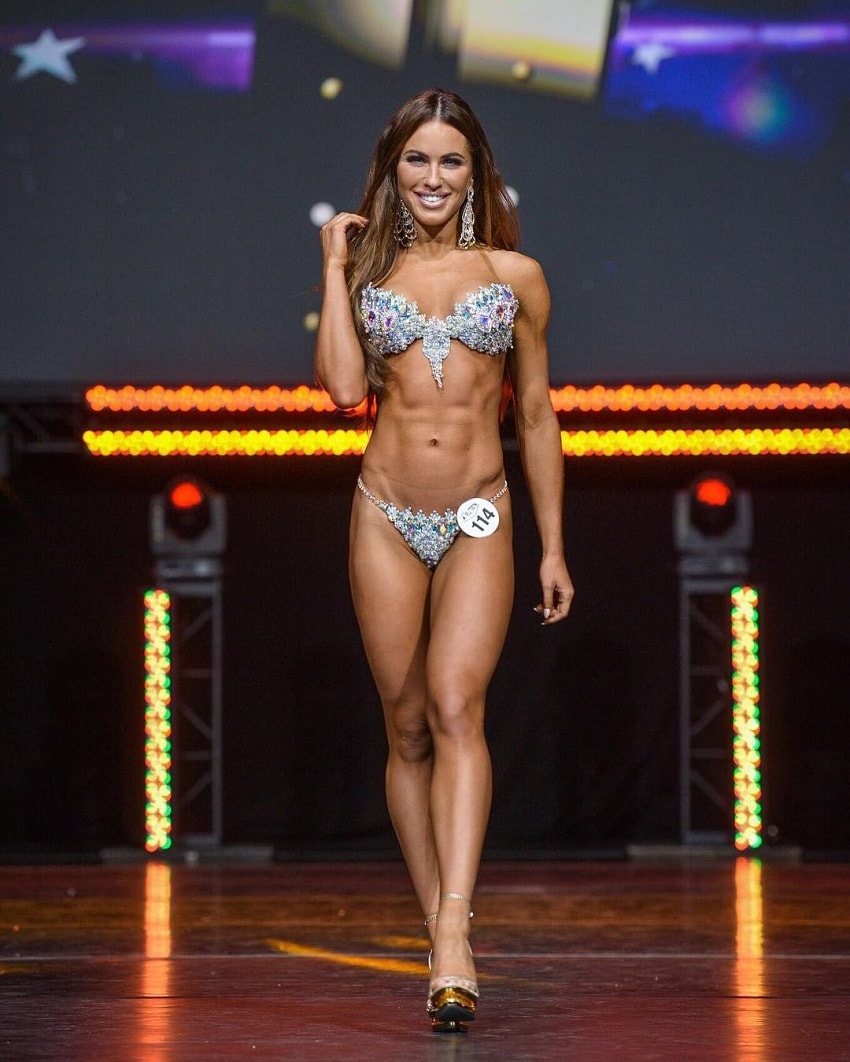 "I'm a typical Virgo: a perfectionist, analyzing absolutely everything to the finer details and super hardworking but most importantly super caring. What are your star-signs and typical traits?"
Athlete Statistics
Full Name: Jade Katy
Nationality
Profession
Alias
Era
British
Fitness Model
jadekaty
2010
| | |
| --- | --- |
| Nationality | British |
| Profession | Fitness Model |
| Alias | jadekaty |
| Era | 2010 |
---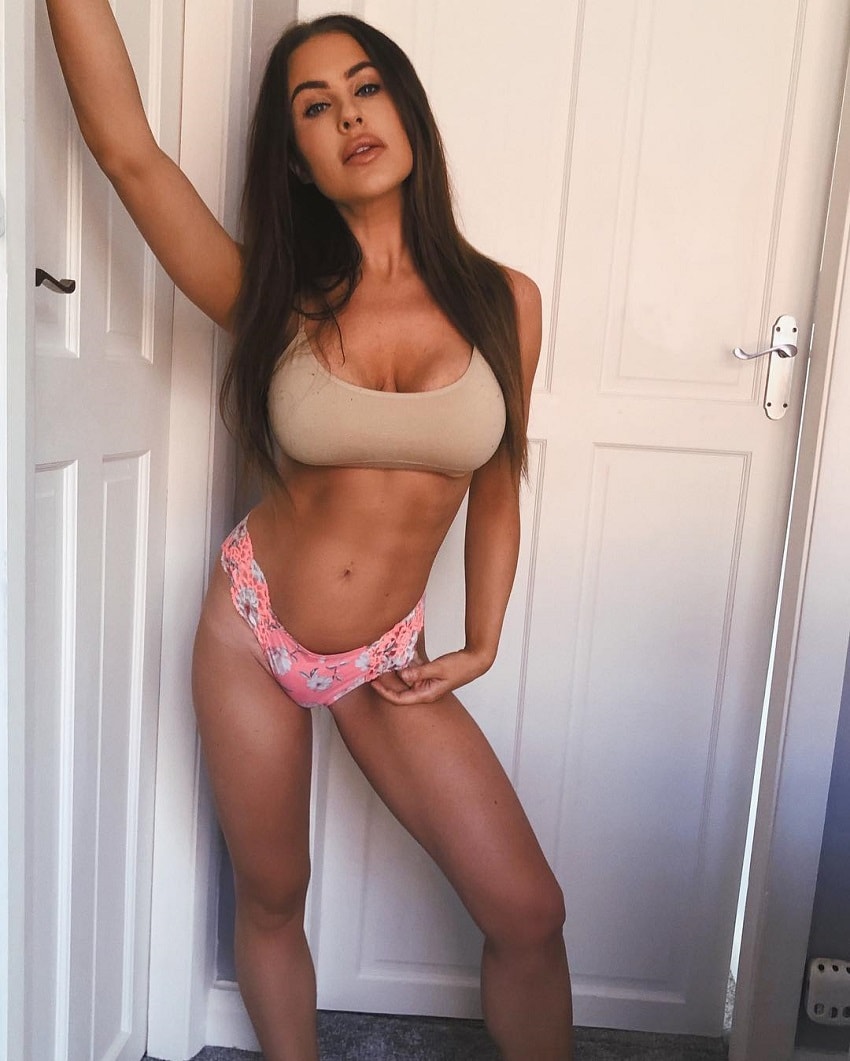 Accomplishments
Fitness Model
WBFF Pro Athlete
Entrepreneur
Contest History
---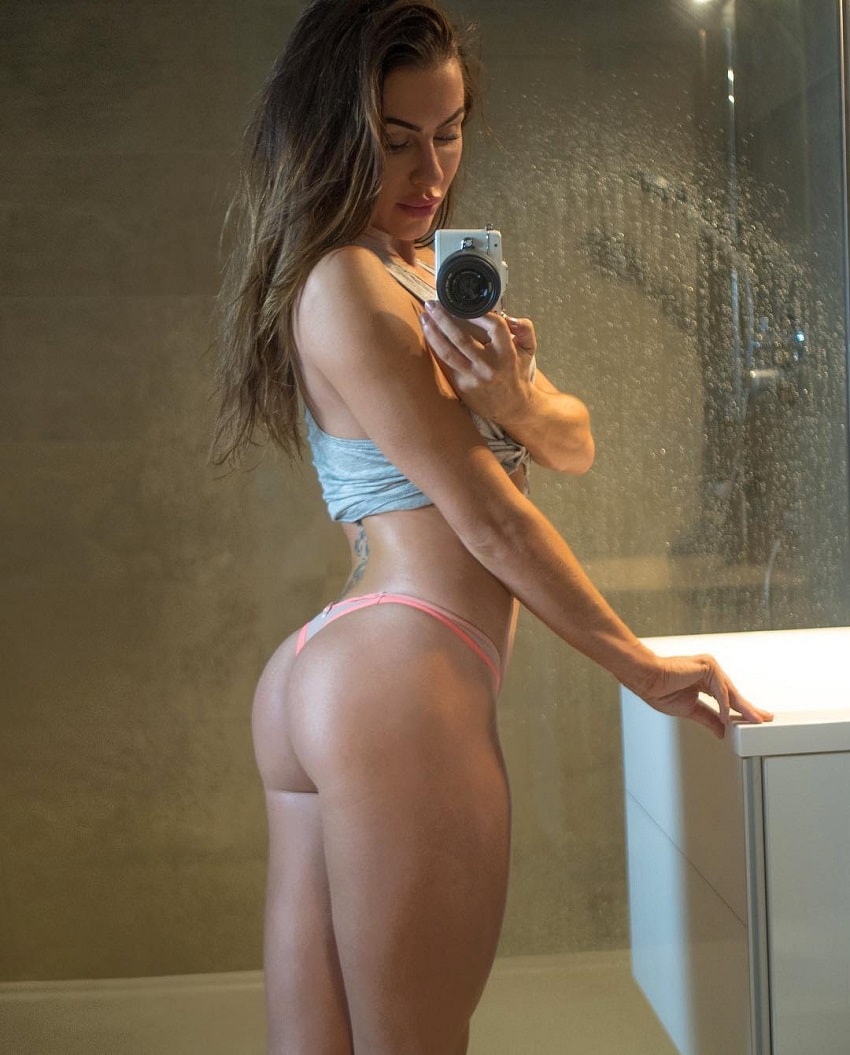 Biography
From Accounting to Fitness
A former accountant, Jade Katy set out on her fitness journey after attending a fitness expo. During her visit to the event, Jade met athletes who inspired her to start working out.
"I was at a point in my life where I was unhappy with the way that I looked and as soon as I got home I started going to the gym and I haven't looked back since. "
Life as a WBFF Pro
Throughout the years of training, Jade sculpted an enviable figure. These results motivated her to push her career further by becoming a fitness competitor.
In the years that followed, Jade made a name for herself in the fitness industry by competing in events, along with modeling for magazines.
One of the shows she participated in was the 2016 WBFF Bikini Diva, where Jade came in 1st place.
She continues to raise the bar with her achievements, and aims to conquer more shows in the future."I constantly meet new people and work towards my goals. If I can inspire just one person, the way that I was inspired to change my life then I'm happy!" – Jade Katy
---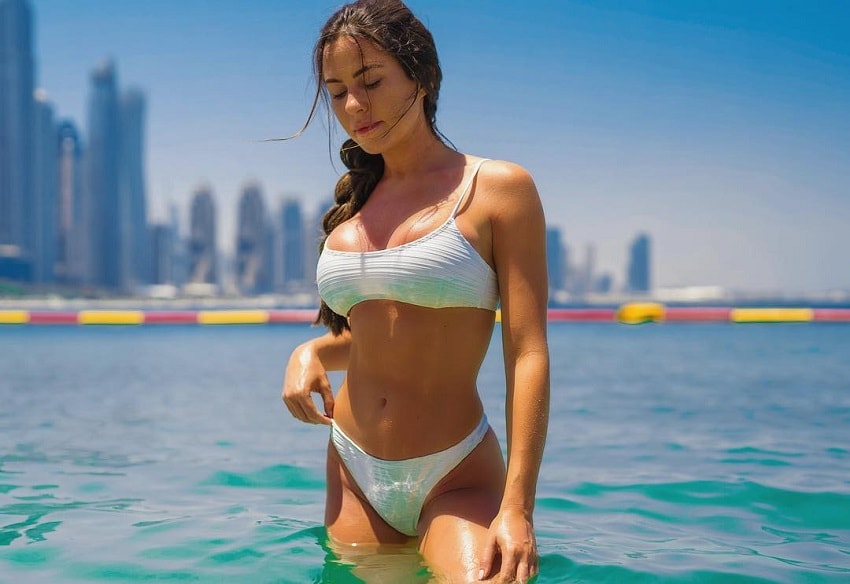 Training
Pre-Contest Training
Jade's workouts change depending on whether she's preparing for a show or not. During the contest prep, her primary goal is fat loss, which she achieves through a combination of high-volume strength training and cardio.
However, even though she doesn't train to "make gains" during contest prep, Jade believes it's still possible to achieve muscle growth while in a caloric deficit. In her words;
"I would definitely say it is possible to make gains when you are not offseason, there are no excuses to not give your absolute all in your workouts."
---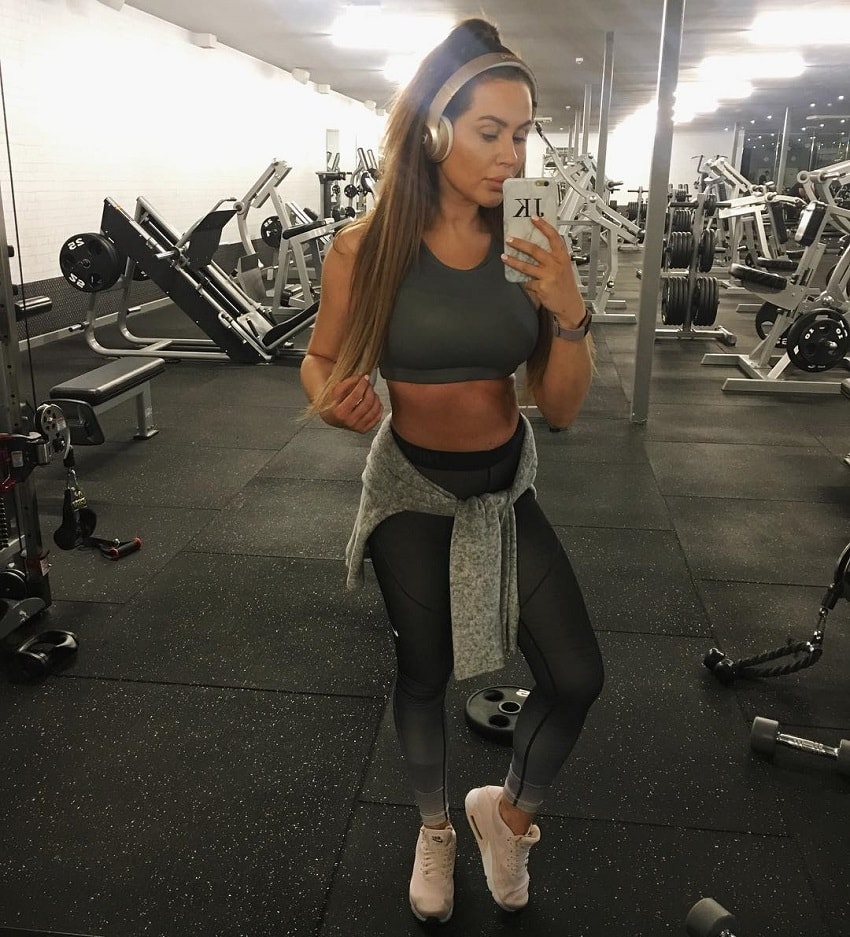 ---
Off-Season Training
When there are no contests coming up, Jade will train with heavier weights, shaping and refining her weak areas. She loves to train glutes, legs, back, and shoulders.
On top of that, she maintains her 'hardcore' cardio regimen from the contest prep in order to keep high stamina levels.
---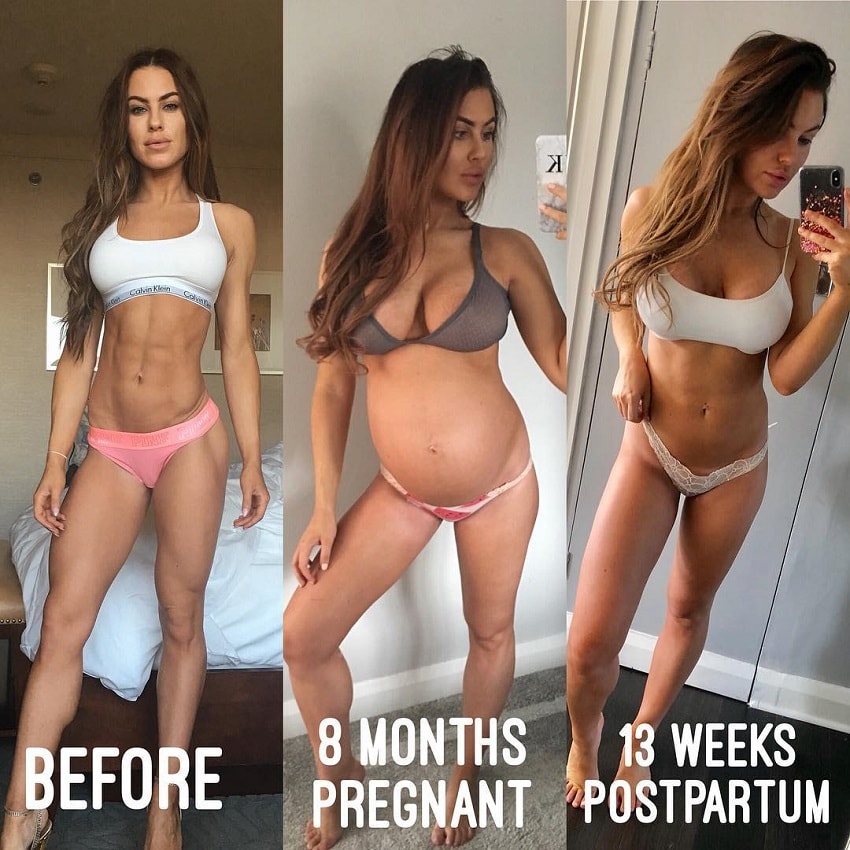 ---
Giving Her Body a Rest
While she trains often and hard, Jade pays equal attention to her rest & recovery regimen.
She has a couple of rest days a week, which she uses to relax from her tough workouts. A brisk walk is one of the methods she might use for recovery.
"I have plenty of rest throughout the week as it is so important not to burn yourself out as you will hinder your progress."
In addition to this, Jade ensures to get 8 hours of sleep every night. She also uses a foam roller after every workout to improve blood flow to the muscles. If her workouts get extra-hard, Jade will book a sports massage to improve recovery.
---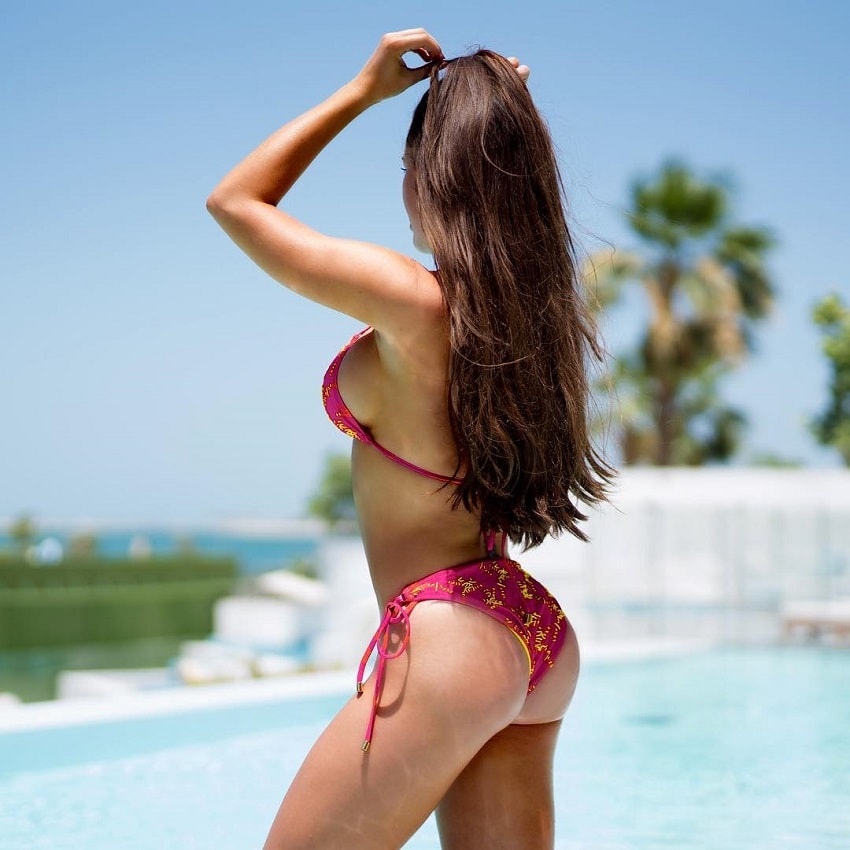 Nutrition
As a fitness model, Jade Katy ensures a variety of quality foods that cater to her goals. These include green vegetables, fruits with a low glycemic index, and a lot of proteins, carbs, and healthy fats from various sources.
She also consumes fiber, which improves digestion and nutrient delivery. On top of this, Jade's a big believer in the benefits of drinking enough water every day. This keeps her muscles hydrated, along with boosting nutrient delivery to her cells.
---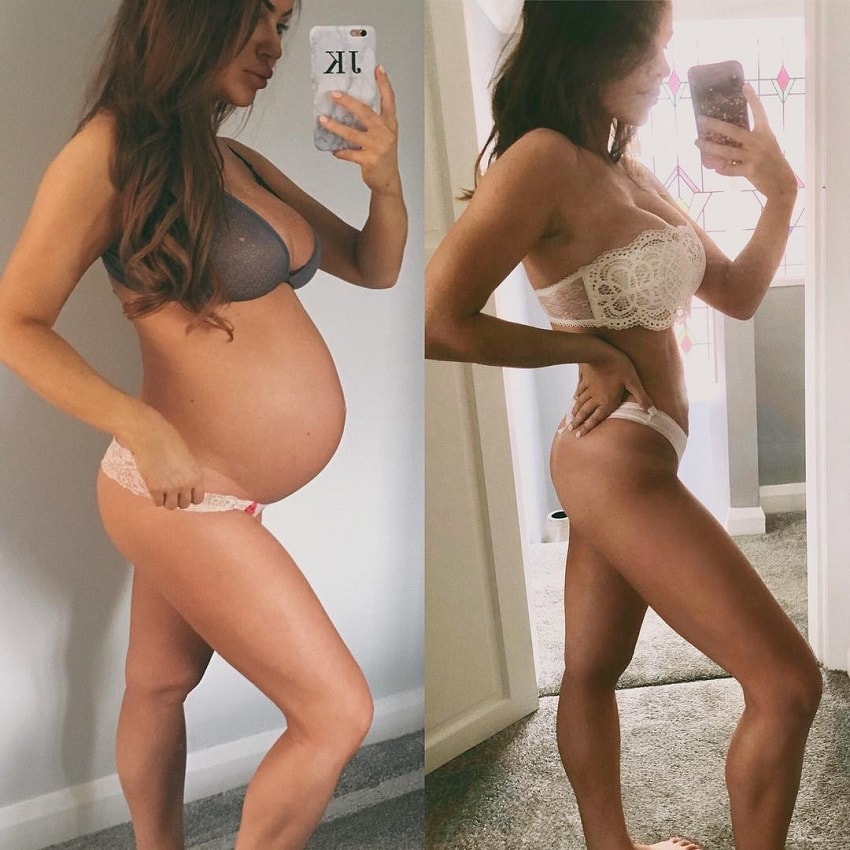 ---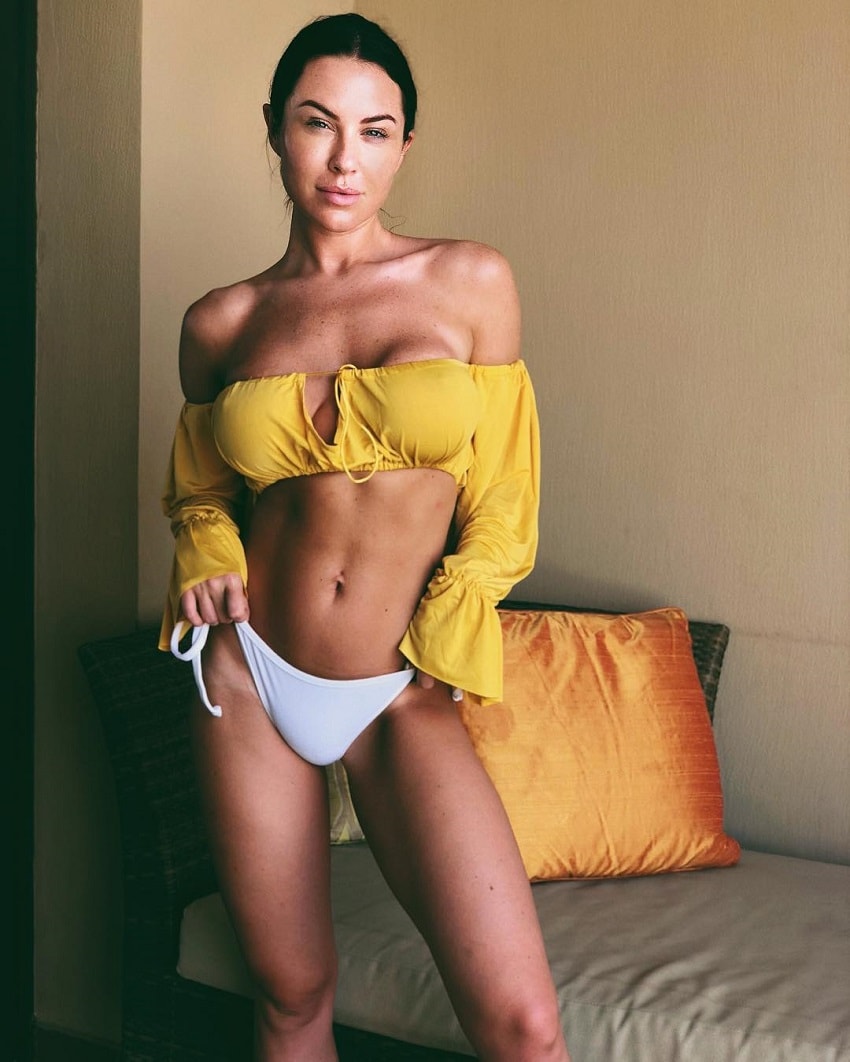 ---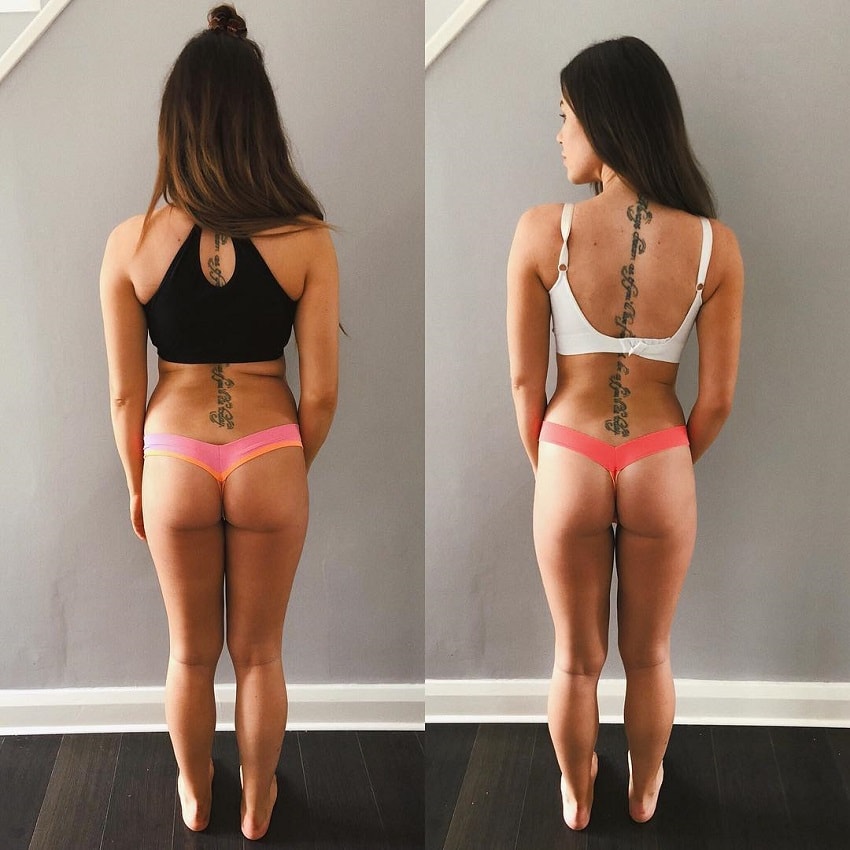 "To change somebody's life and inspire them to do something that they wouldn't have already done is priceless, it's moments like that which make me work harder even harder and push me even more."
What we can learn from Jade Katy
If there's anything to learn from Jade Katy, it's that you can change your situation if you truly want it.
In Jade's case, she wasn't happy with the way she looked or felt. She also worked an accounting job, which was something she wasn't truly passionate about.
One day, she made a decision to change her situation, one step at the time. She started going to the gym, and in time, her goals slowly manifested into a reality.
What her story teaches us, is that you should follow your true calling in life, instead of doing something you aren't meant to do. Find your passion and work on it daily, that's how you'll turn your own goals into a reality.