Jade Douglas-Hiley
Fitness Model, IFBB Bikini Pro Competitor
Jade Douglas-Hiley is a professional Bikini competitor hailing from sunny California. She began competing in 2016, and has since gone on to win her Pro Card as well as the hearts of thousands of fans who follow her online.
When Jade started her fitness journey, her main goal was to tone and strengthen her figure. In order to do so, she began training in the gym for up to five times per week. She also adopted a healthy meal plan to cater her new training routine. This dedication soon began reflecting on Jade's physique, which started to look better than ever.
Once the results started coming in, Jade became captivated with her new lifestyle. So much so, that she decided to become a bikini competitor. She wanted to test her new physique on the stage to see how it would compare against other aspiring fitness athletes.
Impressively, Jade took 1st place in the Novice Class A in her first competition. Spurred by her success, she started a full-time career in fitness, which reached its peak in 2017 when she became an IFBB Bikini Pro.
---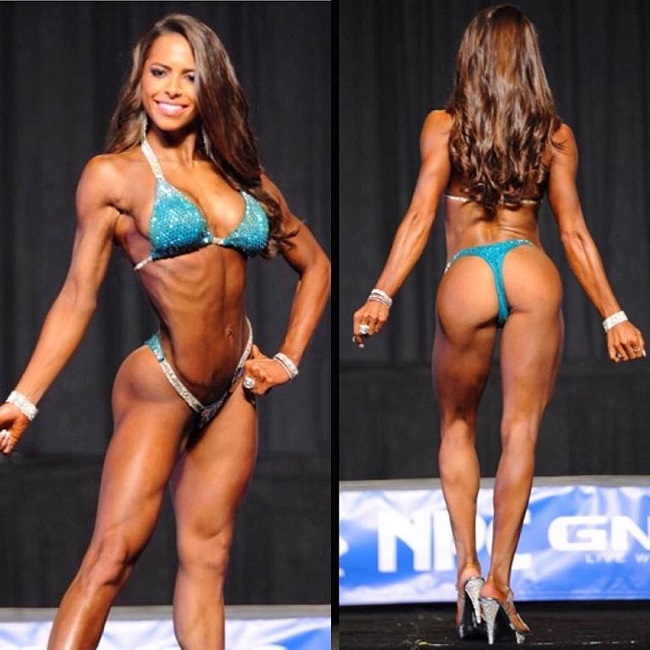 "When you wake up to go to school, to go to an interview, to go to work etc do you need motivation or do you get up, get ready and go because you have to and you have the discipline too? Think about that the next time you think about snoozing your alarm to go to the gym. "
Athlete Statistics
Full Name: Jade Douglas-Hiley
Nationality
Profession
Era
American
Fitness Model, IFBB Bikini Pro Competitor
2010
| | |
| --- | --- |
| Nationality | American |
| Profession | Fitness Model, IFBB Bikini Pro Competitor |
| Era | 2010 |
---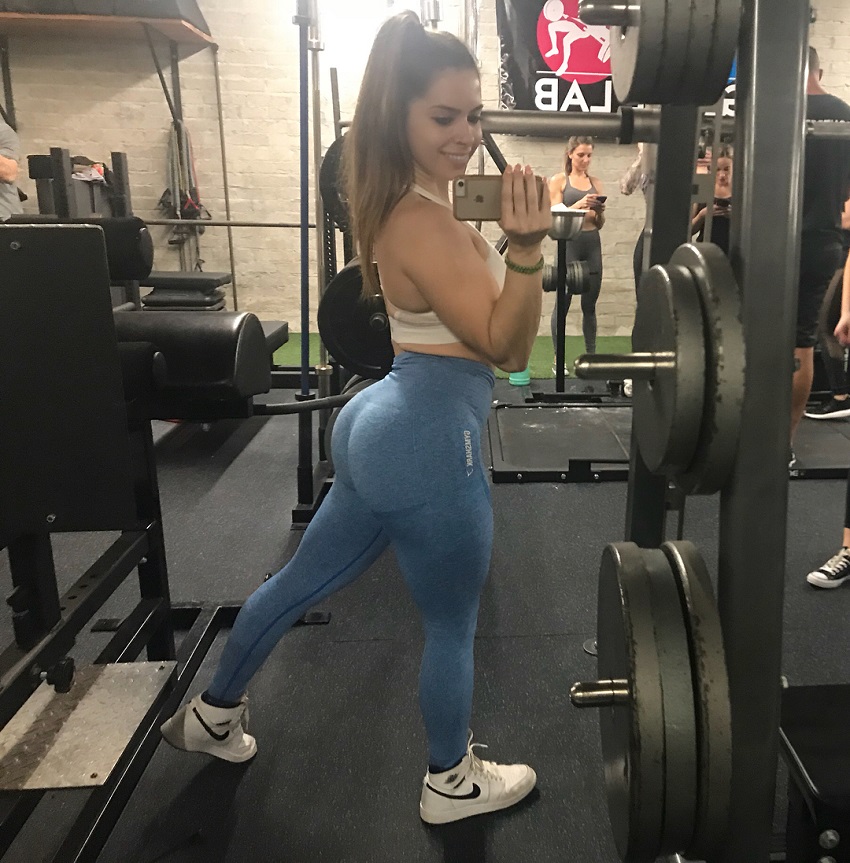 "I started competing in February of 2016 in my first show where I placed Novice Overall and second in bikini unlimited class B and instantly got hooked, I then did a show in March and placed 2nd as well."
Accomplishments
Jade's Contest History
2016
Gold Coast Championships, NPC Bikini Class B, 2nd place
Gold Coast Championships, NPC Bikini Class Novice A, 1st place
San Diego Championships, NPC Bikini Class B, 2nd place
USA Championships, NPC Bikini Class B, 9th place
Orange County Muscle Classic, NPC Bikini Class B, 1st place
2017
USA Championships, NPC Bikini Class B, 2nd place –

won her Pro Card
---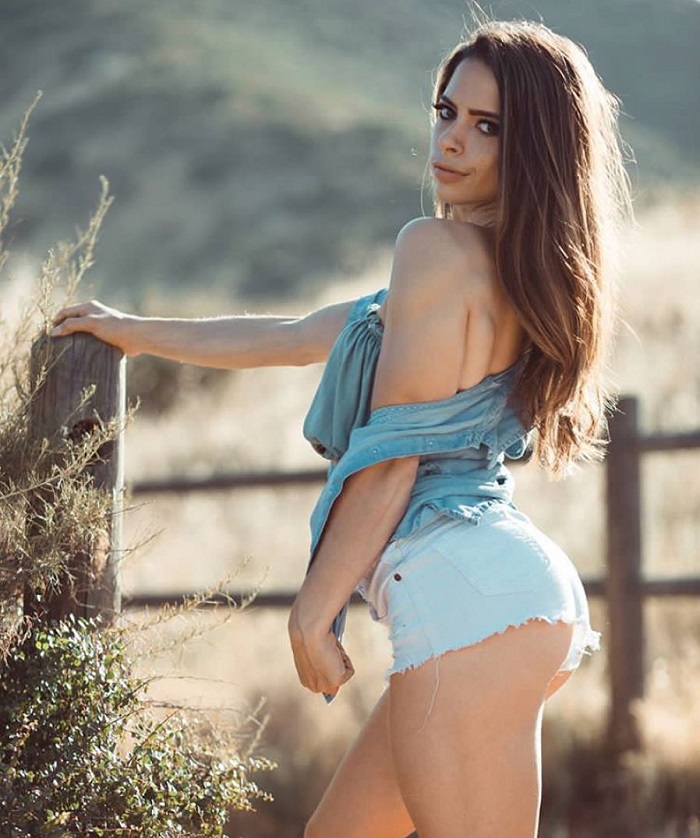 ---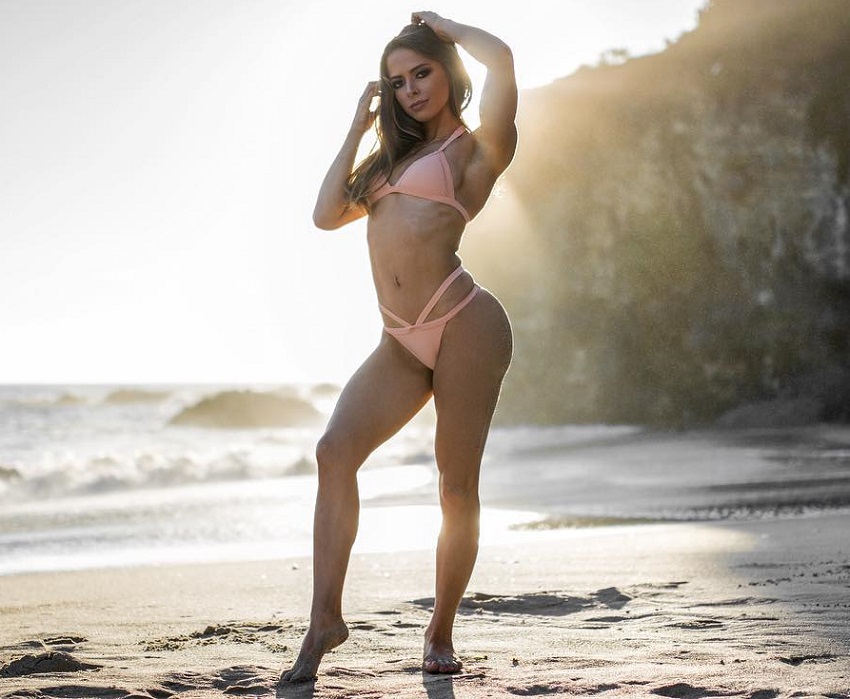 "Being happy doesn't mean that everything is perfect, it simply means that you have decided to look beyond the imperfections."
Training
Jade follows a 5-day per week training split with no additional cardio. She changes her workout programs constantly, always incorporating new forms of movements into her routine.
Her workouts consist of bodybuilding, powerlifting, and isolation exercises which all work together to give her toned and strong muscles.
"I have found it quite easy to balance eating and training because everything I cook, I enjoy to eat and working out in the gym is my therapy, you can say I'm quite obsessed with this lifestyle."
As she gets closer to the contest, Jade will add cardio to her routine to lose extra body fat.
---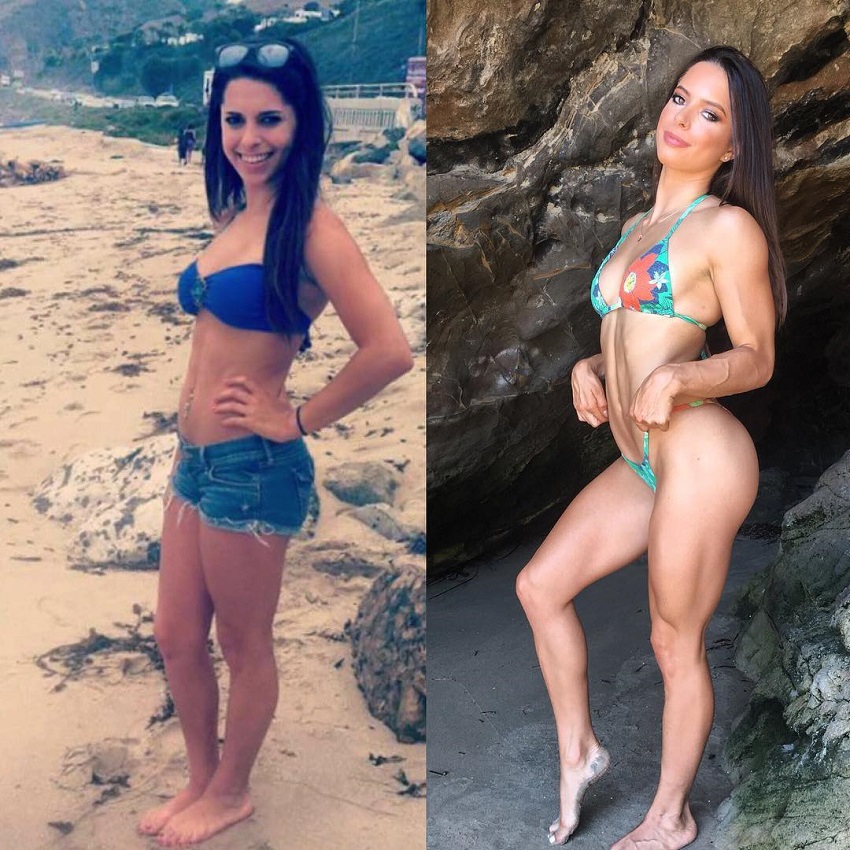 Jade Douglas-Hiley's body transformation.
---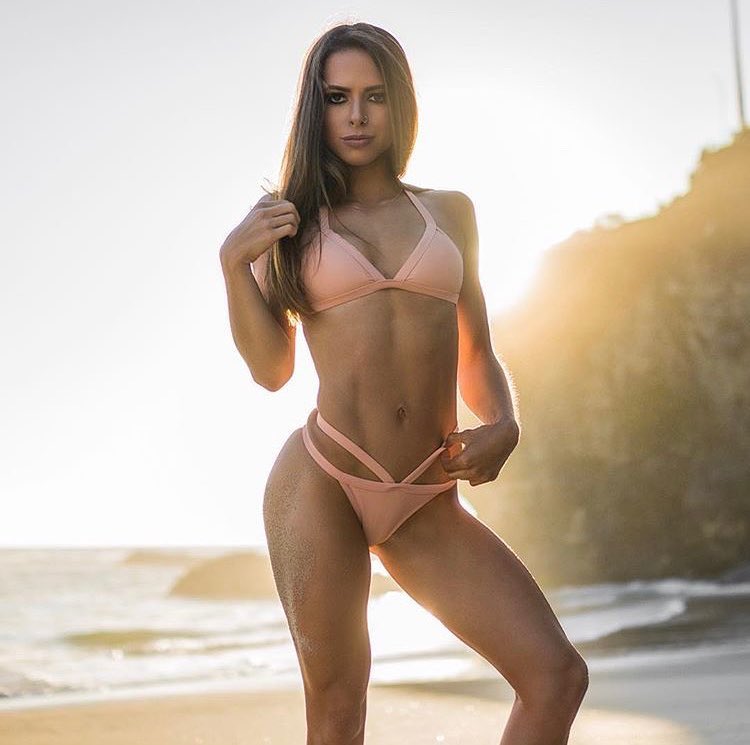 Nutrition
Overall, Jade follows a clean meal plan that caters for her goals in fitness. She'll occasionally indulge in a 'cheat meal,' but that only happens on special occasions. Such as family gatherings, holidays, etc.
She follows a high-protein, low-fat, and high-carb diet, which she's found works best for her in terms of fat loss and muscle growth. Here's Jade explaining her diet in-depth; "My off-season diet is slightly more lenient than my contest prep diet.
The diet that works more effectively for me is high protein/high carbs and lower fat, I feel that it gives me the fullness in my muscles that I need and the energy to get me through my workouts but without gaining too much body fat from the lower intake of fats." – Jade Douglas-Hiley
---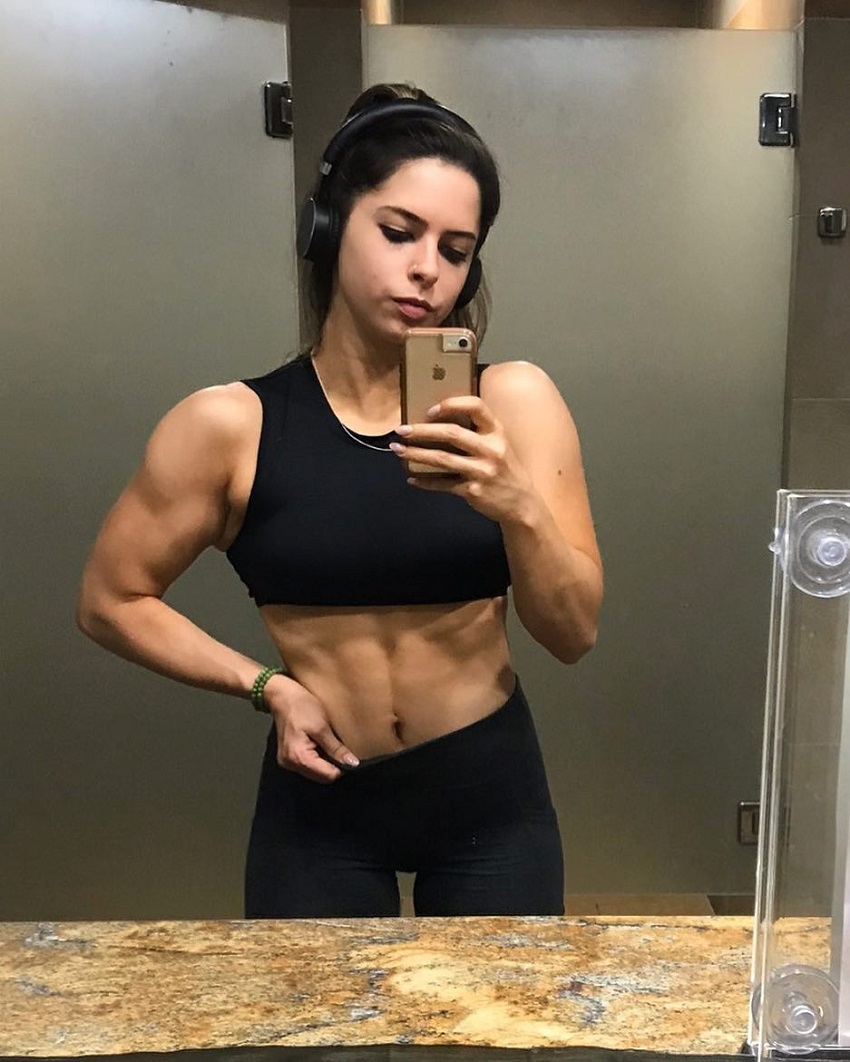 Idols and Influences
Although Jade was initially motivated by her own progress in the gym, she also took inspiration from her friend who was a bikini competitor.
Seeing her friend compete was something that influenced Jade to step on the stage herself, and has since gone on to become a fitness athlete in her own right.
As Jade said; "The interest of competing started when a friend of mine was doing her first show and I saw all the female competitors on her social media account and was admired by all their discipline and hard work that they put in to achieve their physique and right there and then I knew I wanted to be like them and excel in this lifestyle."
---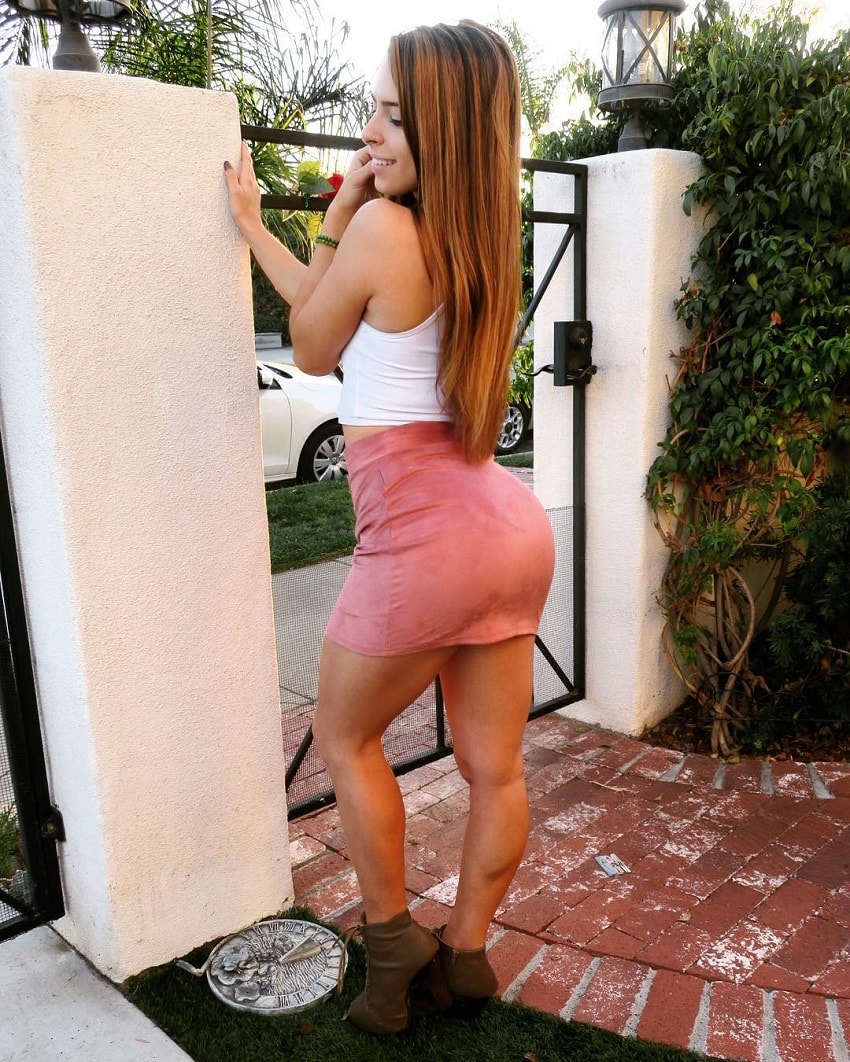 ---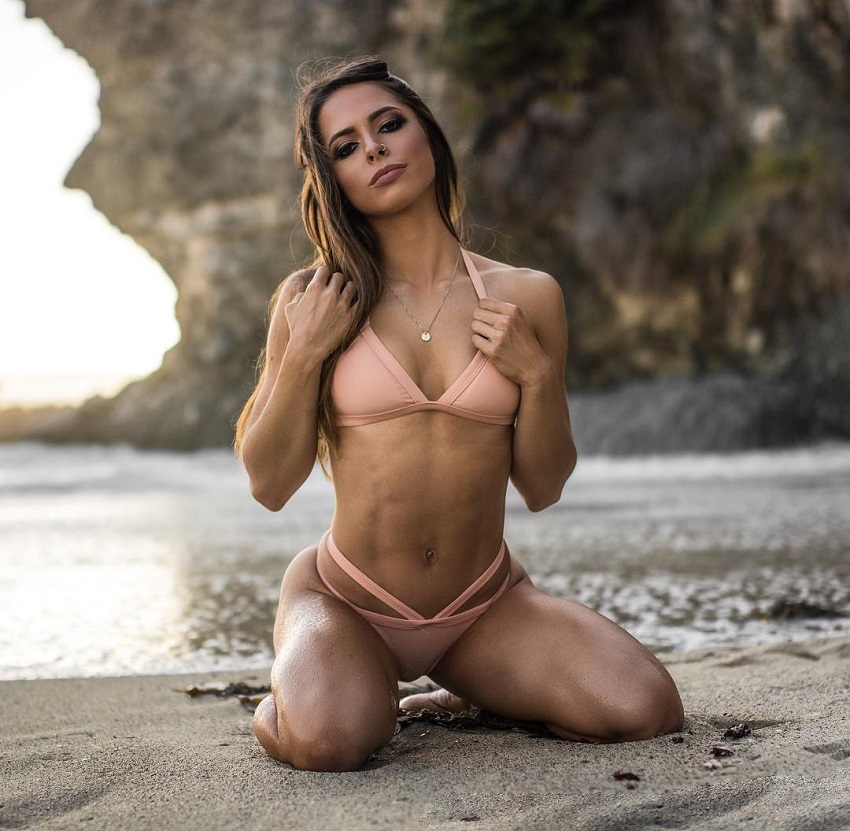 "Never settle, challenge yourself, get out of your comfort zone and if you're unhappy in a situation get out of it. Life's way too short to be unhappy when the end result of following your gut is so freeing. Become more independent,learn to love being by yourself and stop trying to please everybody."
What we can learn from Jade Douglas-Hiley
Something we can take away from Jade Douglas-Hiley's story, is to take action if you aren't happy with something. Jade entered the gym after she realized she wasn't content with how she looked.
She's taught us that we should never be afraid of trying new things. After entering her first fitness competition out of curiosity, Jade realized she wanted to become a full-time bikini athlete – a goal she's since turned into reality.