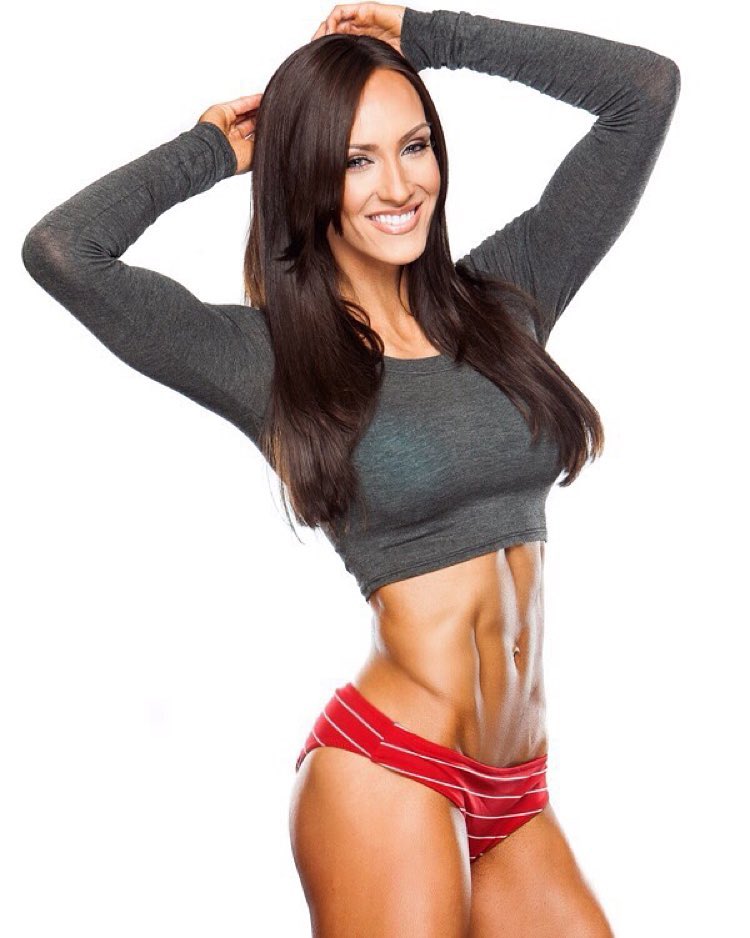 Heidi Carlsen
Fitness Model, Trainer, Bikini Competitor
Heidi Carlsen is a fitness model, bikini competitor, and brand ambassador originally from Utah USA.
Growing up, Heidi was an outstanding basketball player. She played for some of the top teams in Utah, and later, Queensland Australia – including Rockhampton Cyclones.
From there, she transitioned into fitness; particularly fitness modeling. Her awesome physique, which she sculpted over the years of training in the gym, brought her a lot of attention in the fitness industry – by 2015, she was listed among the Top 100 Fitness models in a popular magazine.
Since then, Heidi has established herself as a fitness diva, training coach, and entrepreneur with several workout programs.
This is her story:
---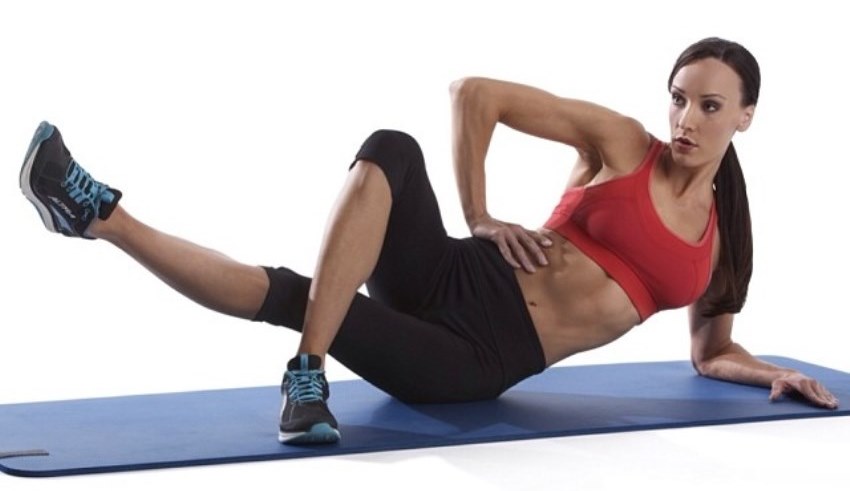 "Everyone faces setbacks and obstacles they need to overcome to reach their goals. I think of them as little tests where you have to prove how bad you want it. Stay positive and prove to yourself that you can overcome any obstacle and not only will you achieve your goal but you will build strong character."
Athlete Statistics
Full Name: Heidi Carlsen
Weight
Height
Nationality
Profession
125 - 135lbs (56.7 - 61.2kg)
5'9" (175cm)
American
Fitness Model, Trainer, Bikini Competitor
Era
2010
| | |
| --- | --- |
| Weight | 125 - 135lbs (56.7 - 61.2kg) |
| Height | 5'9" (175cm) |
| Nationality | American |
| Profession | Fitness Model, Trainer, Bikini Competitor |
| Era | 2010 |
---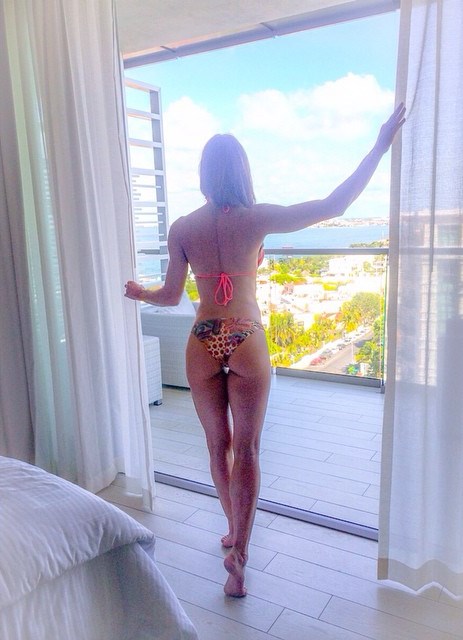 Accomplishments
Competitions
2015 IFBB Ferrigno Legacy, 8th
2015 NPC Universe & National Fitness Championships, NP
2012 NPC San Diego Championships, 7th
---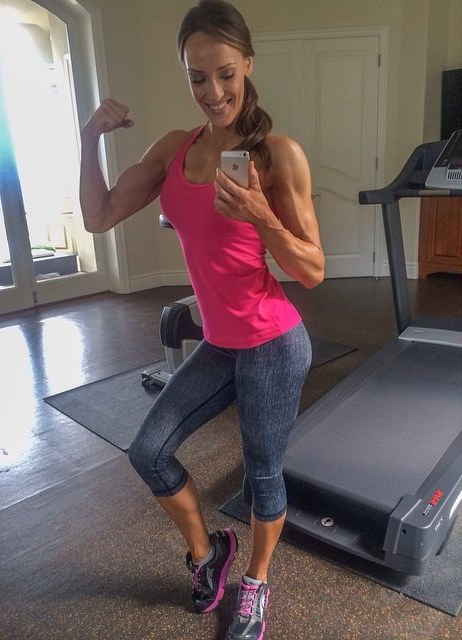 Biography
Basketball Career
Heidi's interest in health and fitness all began when she was in high school. There, she discovered basketball – a sport in which she quickly progressed.
In fact, Heidi became so good at basketball that, the University of Utah offered her a full basketball scholarship once she graduated from high school.
She excelled in the sport even more while in college, helping her team to enter the NCAA Elite Eight during her junior year.
Following her graduation from college, Heidi moved to Queensland, Australia. Where she furthered her basketball career by playing with the Rockhampton Cyclones.
Fitness Takeover
In order to stay in top form for her basketball matches, Heidi worked used weights in the gym in her spare time. This, combined with a healthy diet, slowly transformed her body.
Heidi didn't realize this until she looked at her old pictures. After she saw the pictures, she became amazed by her transformation. This led Heidi to peruse a career in fitness full-time.
Soon after she made the leap into fitness as a full-time occupation, new opportunities began presenting themselves for Heidi. She started receiving e-mails from modeling companies, who were eager to have Heidi model for their brands.
She then began modeling for these very companies, building an avid fitness portfolio over the years.
Top Model and Competitor
Heidi soon became a well-known figure in the fitness industry – being included in the Top 100 Fitness models in a published magazine. She also became a bikini competitor, as well as a training coach.
Alongside her ongoing pursuit in accomplishing her own goals, Heidi also loves to help others – sharing dieting, training, and supplementation advice with her followers and clients – helping them transform their physiques.
---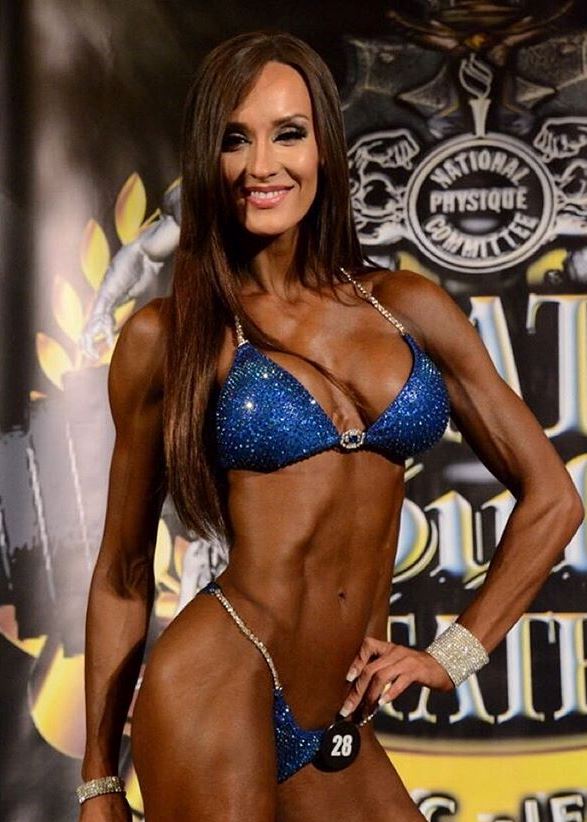 Training
Several Body Parts per Training Session
Heidi's training routine consists of a six-day split; four of those days are dedicated to weight training, while the other two are cardio days.
When she trains with weights, Heidi works on several muscles every workout session. For example, on Mondays, she'll have a lower body and abs split. Where she'll train her legs, calves, glutes, and abs all in one workout.
Heidi says training multiple body parts per workout can be both mentally and physically taxing, but the results are worth it.
Cardio Preference
Heidi likes to do HIIT instead of a regular cardio. She says she becomes bored by doing long, steady-state cardio sessions. She also says regular cardio is less effective than HIIT in terms of fat loss and preserving muscle mass.
Heidi Carlsen's Workout Routine
Monday: Lower Body, Abs
Squats 4×8-10
Leg Press 4×8-10
Romanian Deadlift 4×10-12
Weighted Hip Thrust 4×8-10
Butt Blaster/Donkey Kicks 3×12-15
Seated Leg Curl 3×10-12
Standing Calf Raise 3×15-20
Cable Ab Crunch on Ball 3×15-20
Low Back Extension 3×15-20
Tuesday: Upper Body
Negative Pull-ups 4×3-4
DB Shoulder Press 3×8-10
Smith Machine Reverse Grip Shoulder Press 3×8-10
DB Lateral Raise 3×8-10
Lat Pulldown 4×8-10
Rear Deltoid Fly 3×10-12
Decline Skull Crusher 4×10-12
EZ Bar Curl 4×10-12
Incline Reverse Crunch 3x max reps
Wednesday: Cardio
Thursday: Lower Body, Abs
Walking Lunges 3×10-12
Hack Squat 4×10-12
Sumo Romanian Deadlift 4×10-12
Weighted Hip Thrust 4×6-8
Hip Adduction 3×12-15
Cable Ab Crunch on Ball 3×15-20
Low Back Extension 3×15-20
Friday: Upper Body
Negative Pull-ups 4×3-4
Seated Military Press 3×8-10
DB Lateral Raise 3×8-10
Lat Pulldown 4×8-10
Wide Grip Cable Row 4×10-12
Close Grip Bench Press 4×6-8
Dumbbell Overhead Tricep Extension 3×8-10
Cable Preacher Curl 3×10-12
Hanging Leg Raise 3x max reps
Saturday: Cardio
Sunday: Rest day
---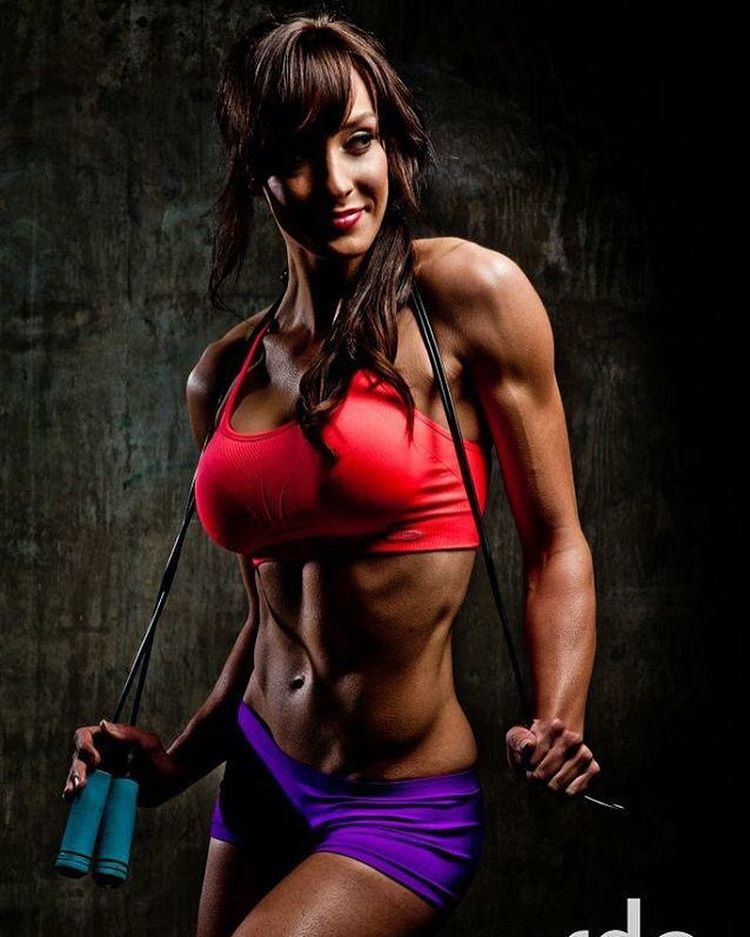 ---
Heidi's Top 3 Exercises
Negative Pull-ups: Heidi says this is a complete upper-body exercise that leaves her sore the next day.
Weighted Hip Thrusts: In Heidi's experience, this is the best exercise for building glutes.
Cable Ab Crunch: This one gives Heidi an extremely intense "burn" in her abs.
---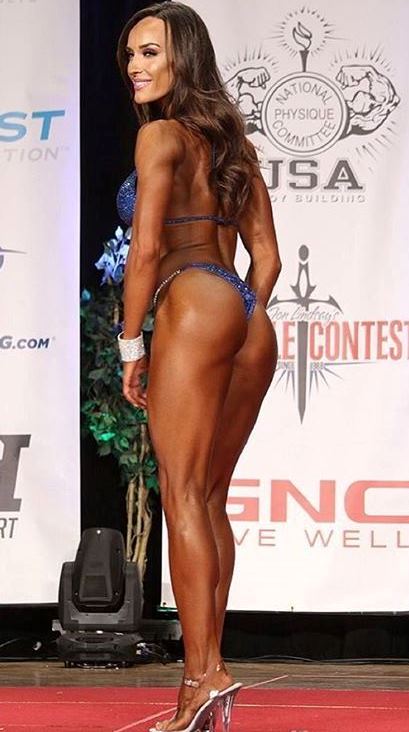 "The way I measure my progress is by taking weekly photos. By visually being able to see my progress, it allows me to see the changes that need to be made but also, it's a huge motivator to keep going."
Nutrition
Macronutrients in Check
Heidi usually has five meals per day, eating a meal every three hours. She makes sure to have some sort of protein in each meal – either from meat, cheese, eggs, whey, or plant protein.
In addition to this, she also adds plenty of greens to each of her meals, along with complex carbs and healthy fats.
Throughout the day, Heidi will drink a lot of water, and sometimes, a little bit of coffee.
Heidi Carlsen Meal Plan
1st Meal: Egg Whites, Oatmeal, and Blueberries
2nd Meal: Chicken Breast, Broccoli, and Sweet Potato
3rd Meal: Tilapia, Brown Rice, Strawberries, Asparagus and Almonds
4th Meal: Yams, Green Beans and Lean Turkey
5th Meal: Chicken, Spinach, and a Salad
---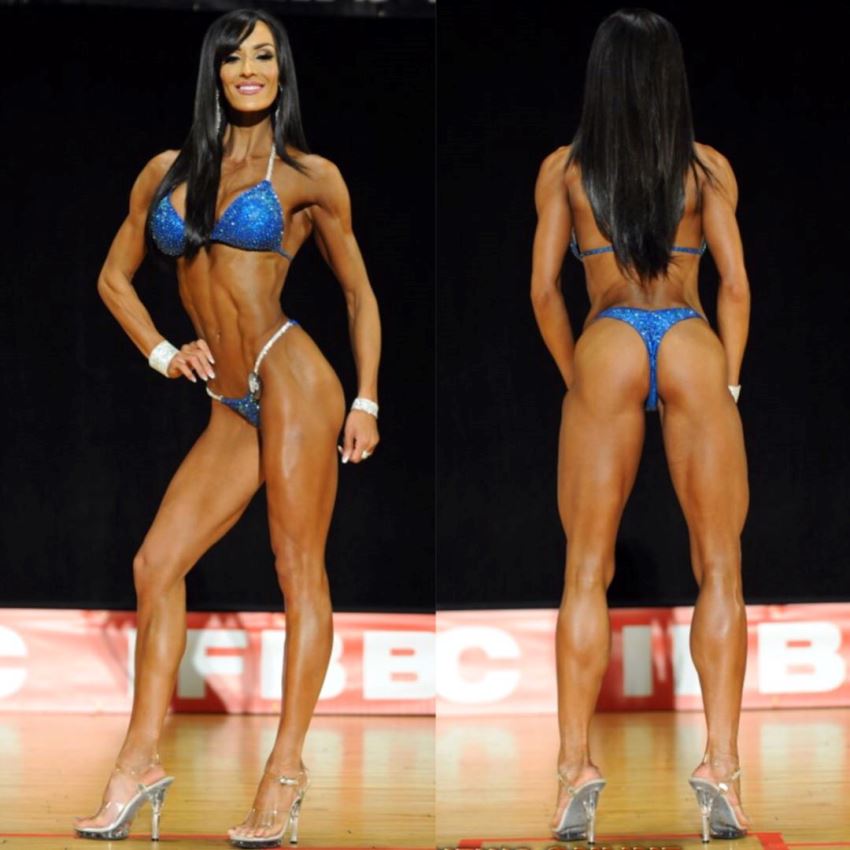 ---
Food Cravings
During her earlier days, Heidi says she "used to live off candy." However, once she completely stopped eating sweets, she noticed all of her cravings for junk foods and sweets were gone.
On a rare occasion where she would get an intense craving, she would just chew a sweet gum – this usually reduces her cravings.
Supplements Heidi Carlsen Takes
There isn't a set list of supplements Heidi takes every day. It all depends on the time of the year, and her current goals.
For example, during winter months, she might add vitamin D3 to her supplement stack. Or during competition preparation, she might add in a fat burner to help with weight loss.
Still, there are some supplements Heidi takes unconditionally. These are;
Multivitamin
Fish Oil
Whey Protein
Vitamin C
Potassium
Alongside her supplement stack, and her healthy diet, Heidi likes to cook the occasional healthy treat. One of her recipes for a cookie dough is below.
Heidi's Healthy Cookie Dough Recipe
Ingredients;
1 can Chickpeas/Garbanzo beans
1 scoop Vanilla Protein Powder
1/4 cup Natural Peanut Butter
2 tbsp Rolled Oats
2 caps of Vanilla extract
Stevia or Splenda to taste
1/2 tsp salt
chocolate chips (your desired amount)
Heidi mixes all of the ingredients (except the chocolate chips) in a food processor. After they are properly mixed, she adds in the chocolate chips and the cookies are ready for baking.
---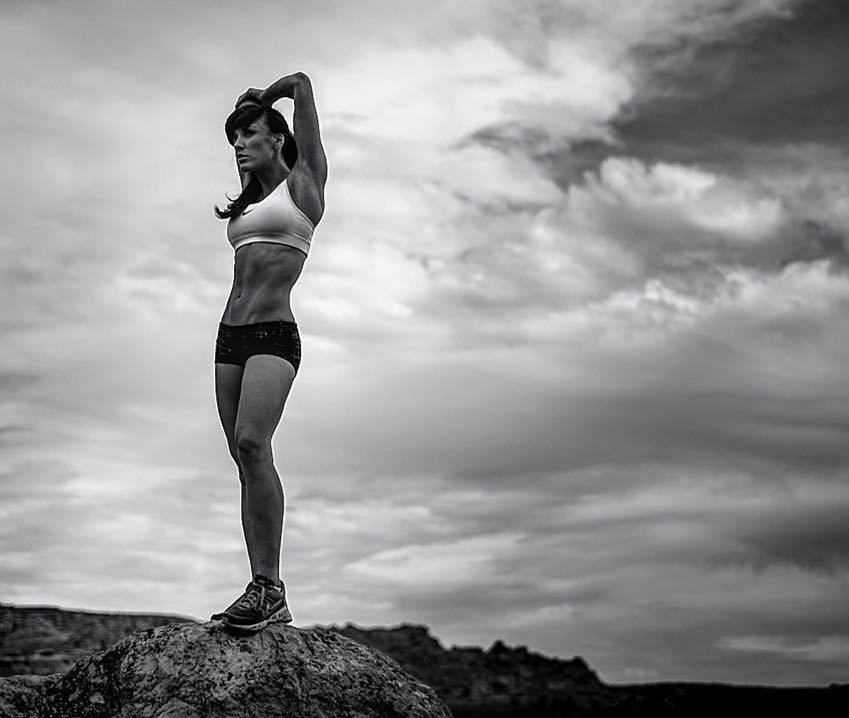 "The world moves at such a rapid rate that waiting to implement changes will leave you two steps behind. Do it now, do it now, do it now!"
Idols and Influences
Alongside her family and friends, Heidi is her own motivation and influence in fitness.
She says; "My biggest motivation is knowing what I'm capable of, and having a strong desire to live up to my full potential. I never want to wonder about what I could have accomplished."
---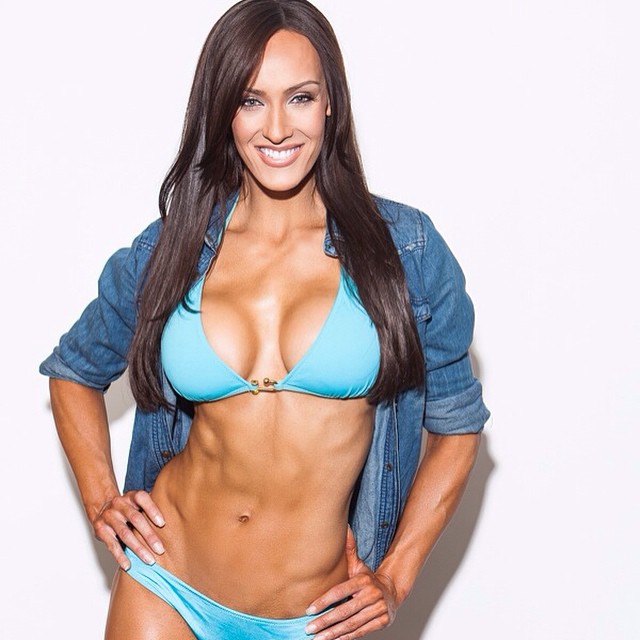 "Some days you just need to put a hat on, put your head down and put in work! Love the grind!"
What we can learn from Heidi Carlsen
There are many athletes who discover fitness through some sort of sport, just like Heidi. She loved to play basketball in her youth, but later, she found her passion laid somewhere else – in weightlifting, and fitness modeling.
If you ever find yourself struggling to choose which career path to follow, it may be beneficial to listen to your intuition like Heidi. By doing so, you could achieve success – just like Heidi Carlsen did.