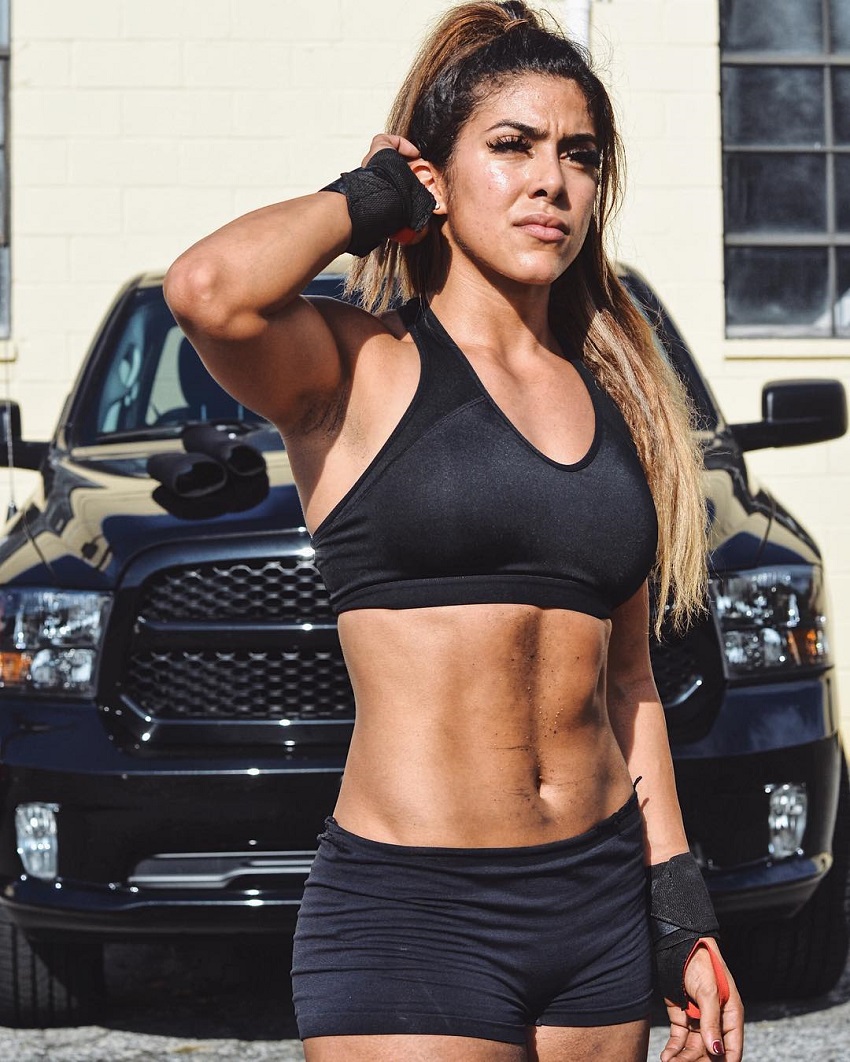 Heba Ali
Fitness Trainer, Bodybuilder, Powerlifter, Online Entrepreneur
Heba Ali is a fitness influencer and personal coach from New Jersey USA. She's gained recognition for her hybrid training – combining bodybuilding, powerlifting, and mobility drills to maintain her awesome physique.
However, the gym is not the only place Heba trains at.
Among her favorite activities are rock climbing, flipping tires, and running through hot deserts
.
With her unique approach to training, Heba displays a continuous passion for fitness.
She's won the admiration of countless fans, as well as inspiring other women to build
 strong and healthy physiques of their own
.
---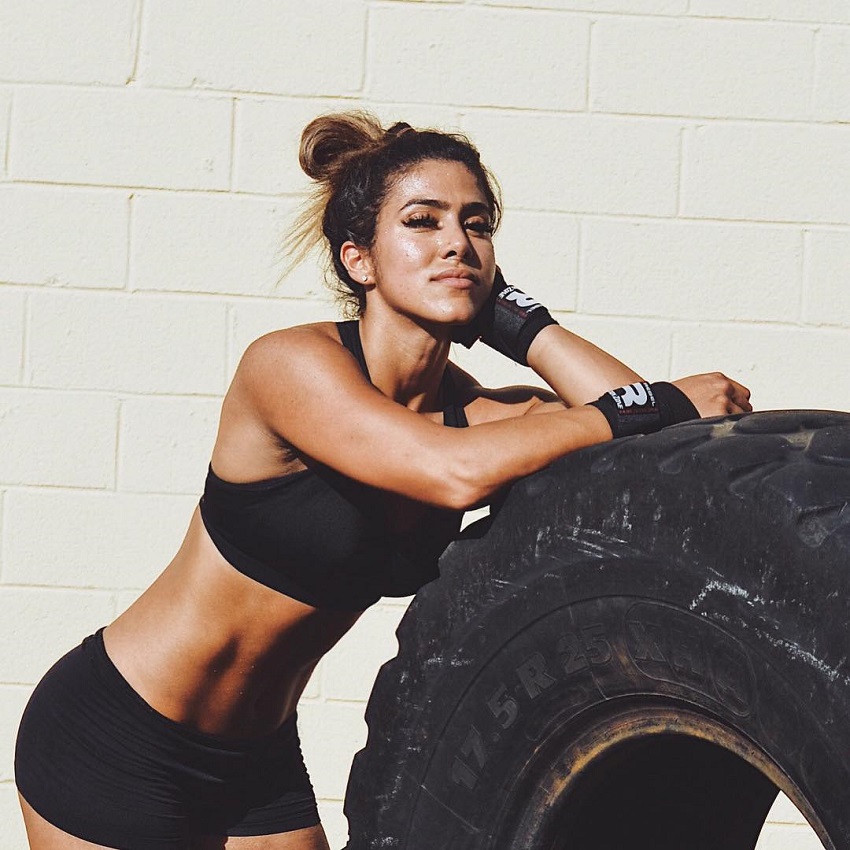 "Check yourself, frequently. It's so important to do so. Your coaches won't always be there, the people who support you and keep you grounded won't always be there… And it's in those moments where you're alone that you have to develop your own accountability and call out your bullshit."
Athlete Statistics
Full Name: Heba Ali
Weight
Height
Nationality
Profession
145 - 155lbs (65.8 - 70.3kg)
5'6" (167.5cm)
American
Fitness Trainer, Bodybuilder, Powerlifter, Online Entrepreneur
Era
2010
| | |
| --- | --- |
| Weight | 145 - 155lbs (65.8 - 70.3kg) |
| Height | 5'6" (167.5cm) |
| Nationality | American |
| Profession | Fitness Trainer, Bodybuilder, Powerlifter, Online Entrepreneur |
| Era | 2010 |
---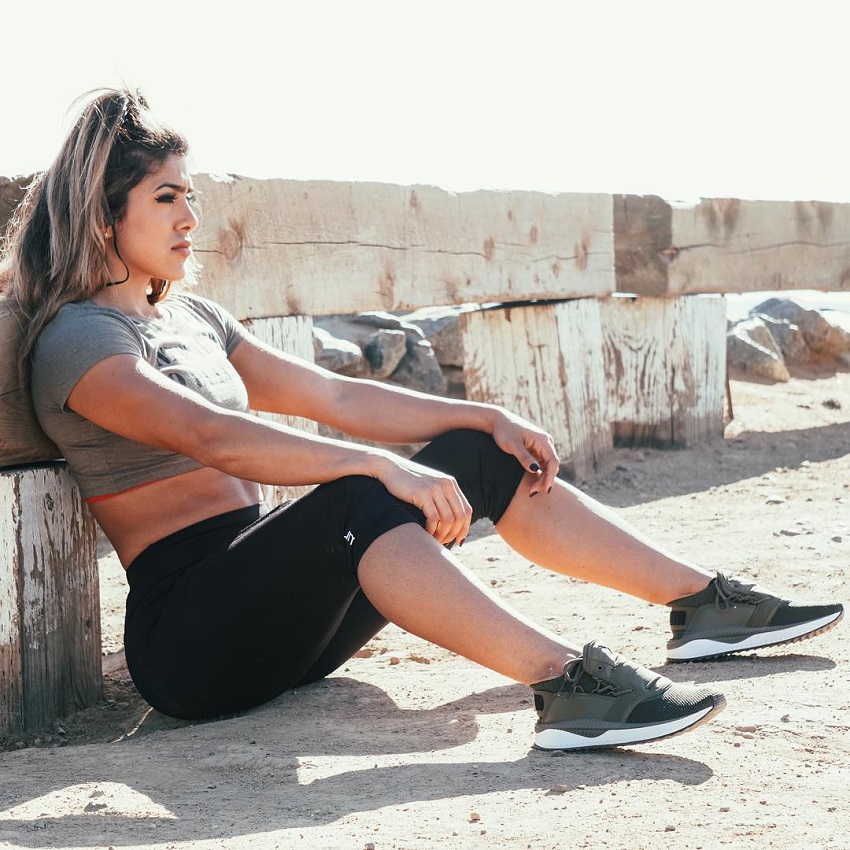 ---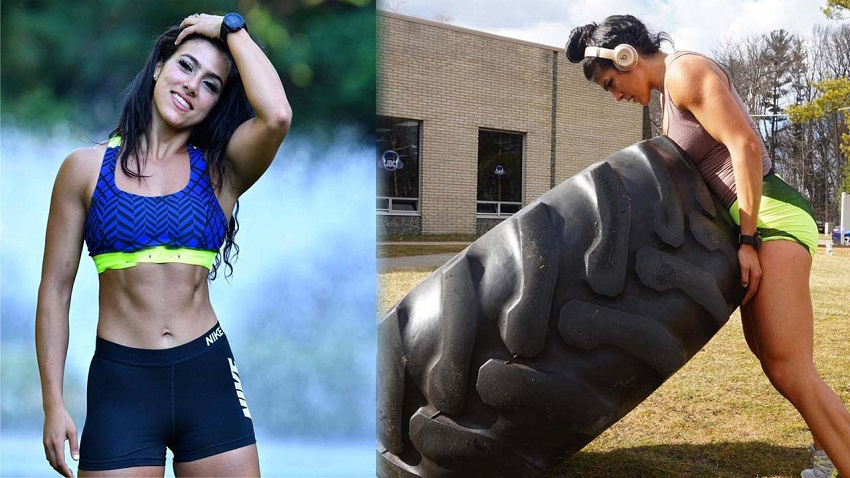 "A lot of my drive comes from the fear I have with cutting myself short. I'm always hungry for more. I enjoy the chase, learning about myself, accessing my strengths and improving my weaknesses. Always chase your greatness whether you're in a crowd or alone."
Accomplishments
Fitness Trainer
Bodybuilder
Powerlifter
Online Entrepreneur
---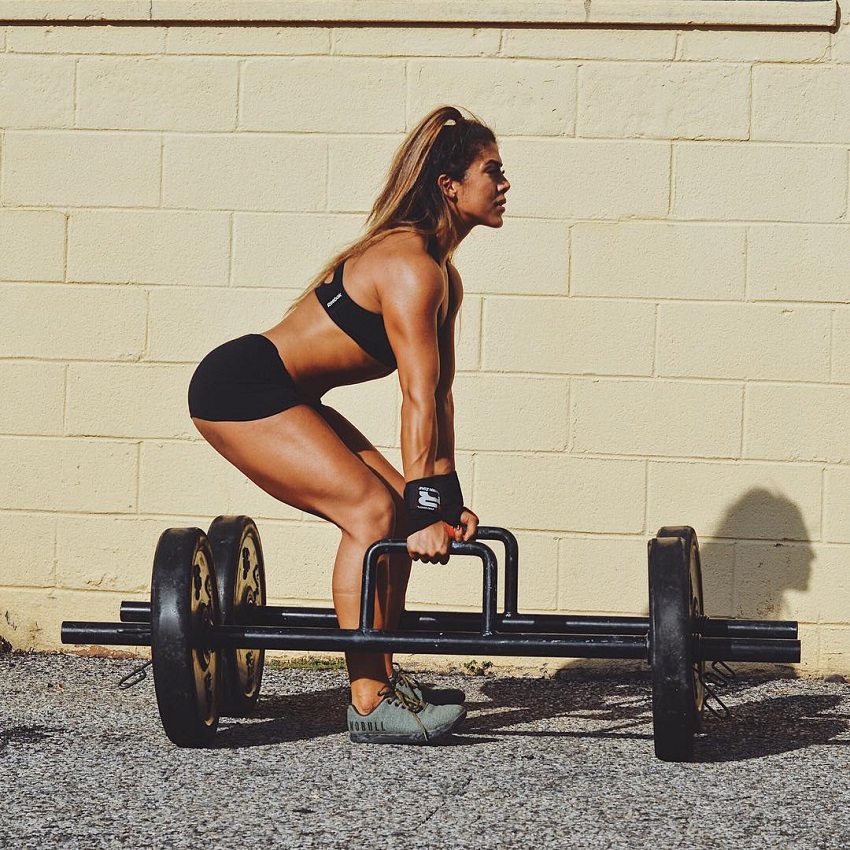 "When you have two good choices, always go with the one that scares you most. That's the one that's going to transfigure your growth."
Biography
Disappointment in Track Races
Heba Ali is a fitness athlete from New Jersey, and is of Jordanian descent. She initially discovered fitness after a series of disappointing results in track races. Heba recalls, she'd always finish last in track racing meetings, and this frustrated her.
She said; "I was overlooked, I truly felt invisible and worthless." Heba believes that most people would've given up in her place, due to the lack of results and constant disappointment. But Heba didn't.
This, in fact, fueled something within her, driving her to do whatever she can to improve her results in track. It was during this period she discovered weightlifting.
Heba started training relentlessly in the gym to improve her speed. Not only that, she also ran up to four miles to practices from her house every day. "I worked three times harder than other athletes," says Heba. After two seasons of pure commitment, she became the strongest 800-m runner in her school.
---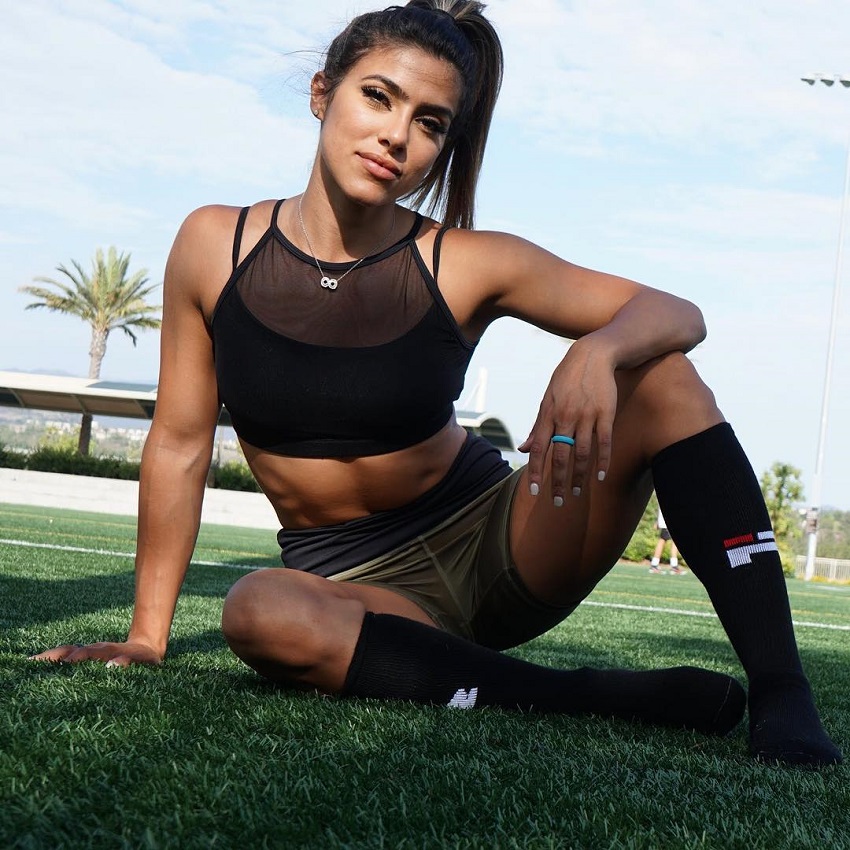 ---
Becoming Driven by Her Results
In the process of improving her results in track, Heba became 'obsessed' with training in the gym. What started as a hobby for lifting weights turned into something she longed for more and more. In fact, Heba became so passionate about fitness that she forgot about track running altogether.
"In every training session, I focused on letting it all out through the physical outlet of my movements. I yelled, I laughed, I cried but most importantly, I left stronger than I came in. Working out became my chance to shut out the world and concentrate on myself and how strong I could be." – Heba Ali
Fast forward to today, Heba has turned her passion for fitness into a full-time career. She's come into her own as a fitness icon and hybrid trainer – specializing in both bodybuilding and powerlifting.
With her 'never-give-up' approach to fitness and life, she's won the admiration of hundreds of thousands of followers – a number which continues to grow daily.
---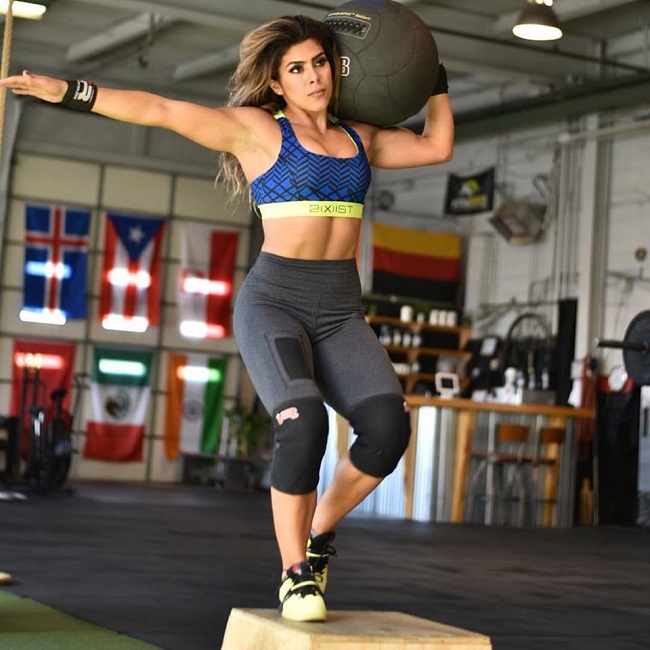 "Fear is good, it shows us what we care about. You just can't let your fear of what could happen, make nothing happen. Always let your faith be stronger than your fear! "
Training
Multiple Training Styles
Heba's hybrid training approach includes multiple forms of workouts, including;
Heavy Barbell Lifts
Isolation Exercises
Mobility and Balance Drills
Speed Drills
Unlike standard bodybuilders' workout, Heba's hybrid training keeps her body guessing, and "wondering what's going to happen next."
---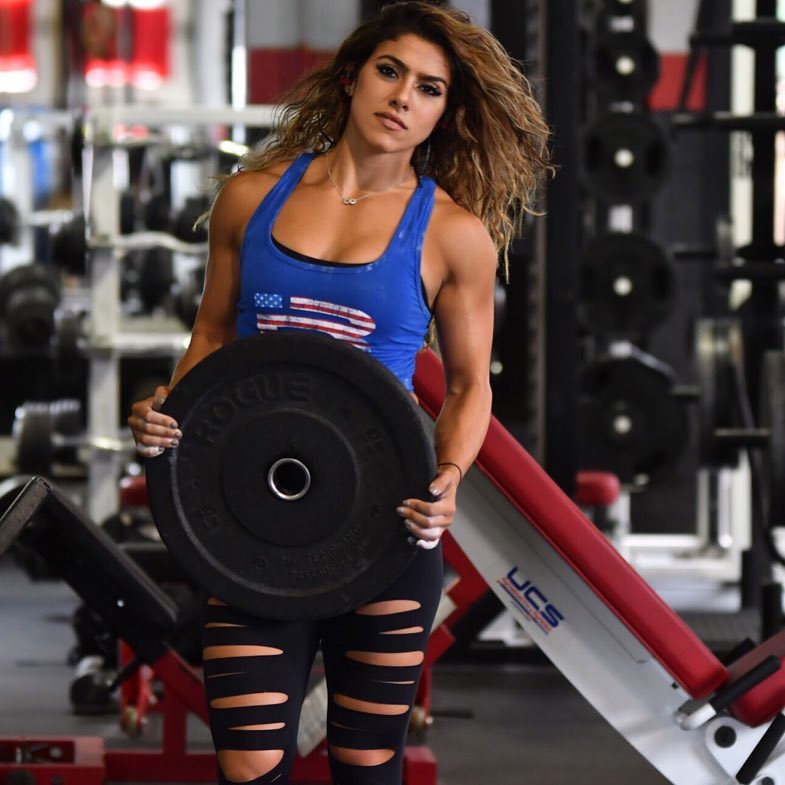 ---
Heba's Top 3 Exercises
If she had to choose only 3 exercises, Heba would pick;
Deadlifts – Heba firmly believes deadlifts are the king of all exercises. They contribute to more size and strength increase than any other exercise she does. "Deadlifts target every single muscle in the human body." 
Sprints – Not only do sprints help Heba burn fat like no other type of cardio, but they also work on her quickness, endurance, and stamina. Sprints are also incredibly efficient at preserving Heba's muscle mass.
Power Cleans – This exercise helps Heba improve her coordination, quickness, and foot speed. She believes these attributes are crucial for any athlete, not just bodybuilders.
---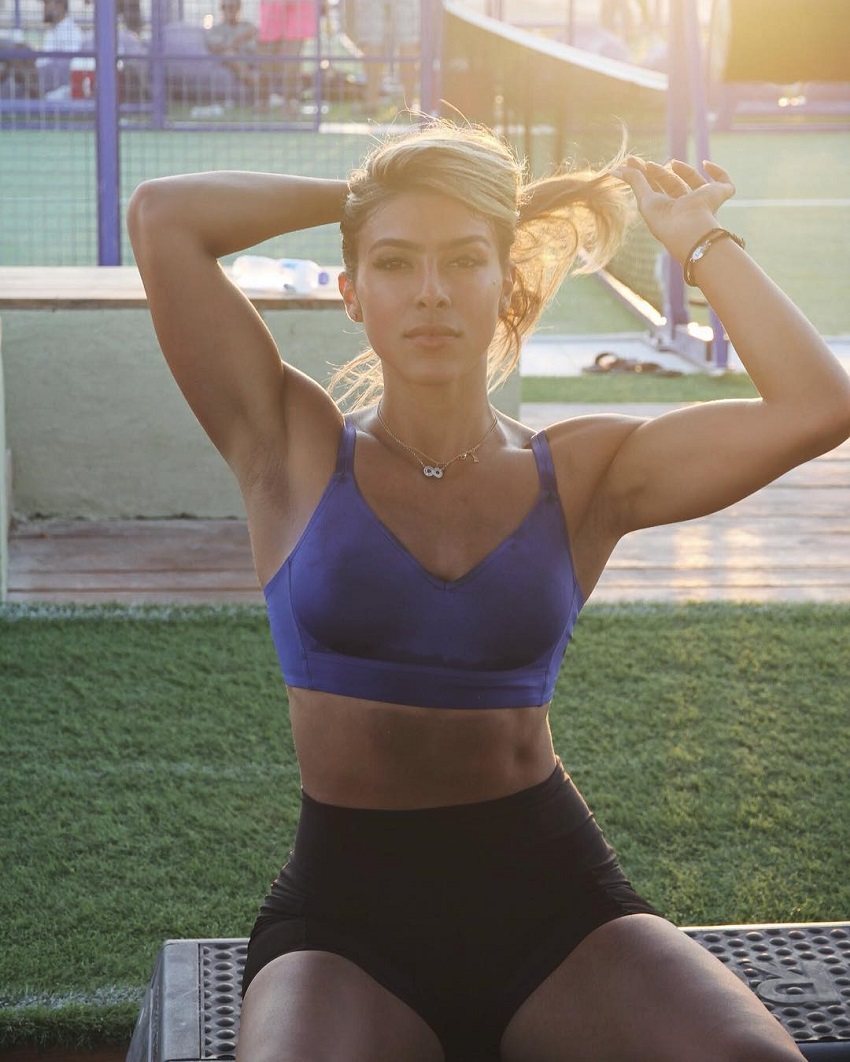 "You get what you focus on so focus on what you want and never get distracted. Time is valuable…you know by now, it's not something you can recuperate. Act quickly. If you want something bad enough, commit to it and don't look back. Get it now (while you have the ability to do so) because there are no guarantees in this life."
Nutrition
Heba's diet is flexible. It changes every year as her knowledge of nutrition continues to improve.
That said, she has some general dieting rules that she sticks to all the time.
For example, Heba tends to eat more calories during the winter, as that's when she's 'bulking.' She also makes sure to have some source of protein with each meal.
As for carbs and fats, Heba eats them in moderate amounts. However, this can change depending on Heba's fitness goals and how she feels.
---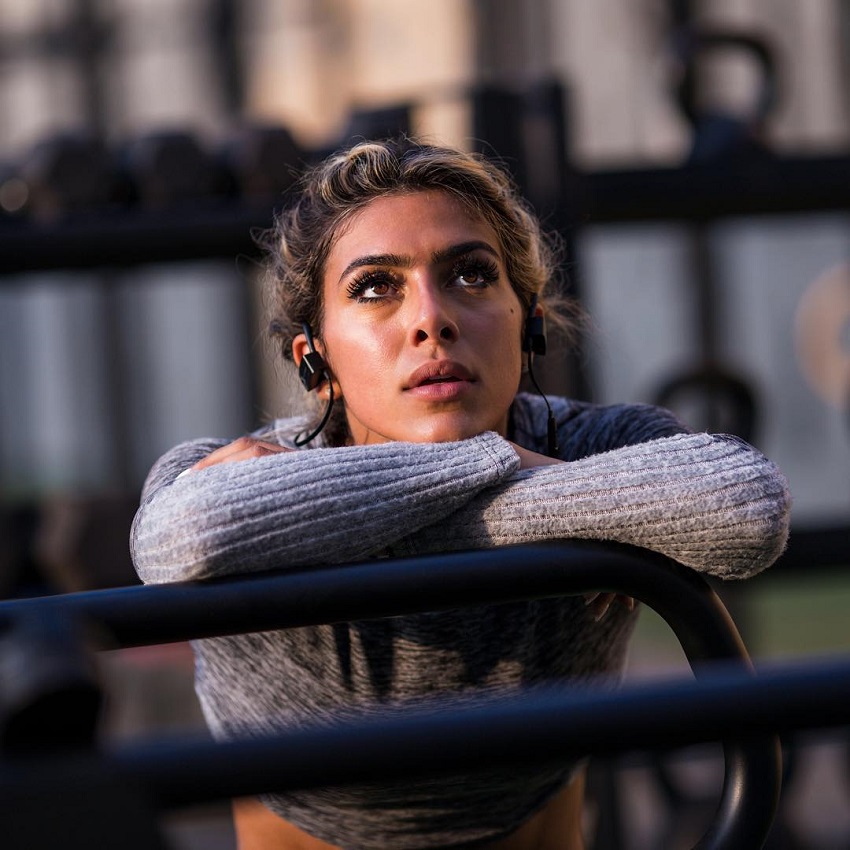 ---
Supplements Heba Ali Takes
Muscle preserving supplement
Whey protein
Fat burner
Strength formula
---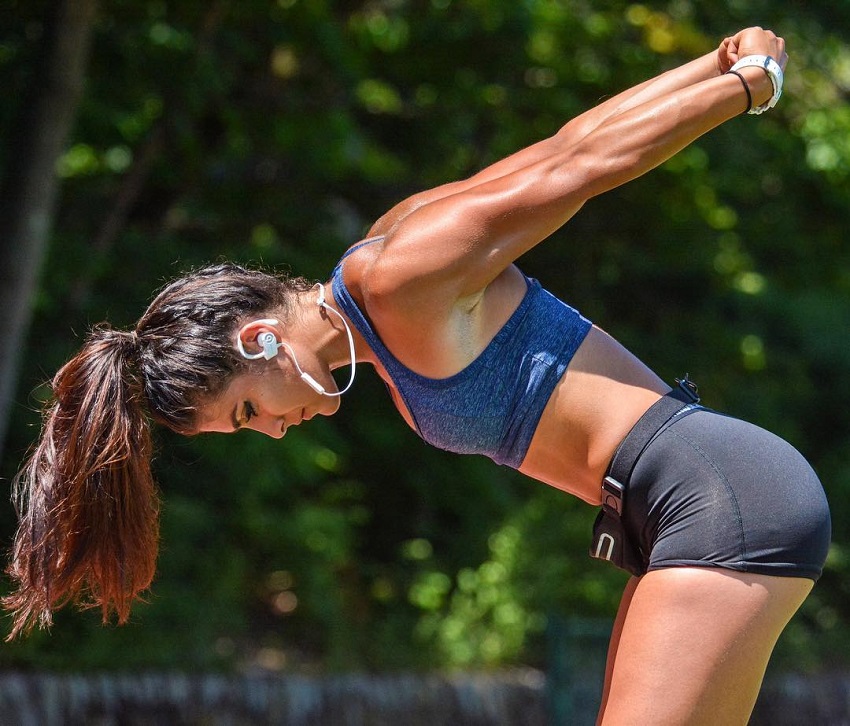 "Shoutout to all of those making a positive impact on the world. Thank you all for being apart of my journey from the get and supporting who I am. Be true to yourselves."
Idols and Influences
Heba's Inspirations
Heba's motivation comes from her own success in bodybuilding, as well as transformations of her fans and clients. As Heba said; "My motivation comes from establishing my company and positively impacting thousands of lives.
I've taught women all over the world how to regain their confidence and get in control of their life using fitness as their tool. I've also made an impact with the male population but generally more with women." – Heba Ali
Motivation to Train
Heba isn't a huge believer in motivation for training. In her words, "motivation comes and goes." What keeps her going instead, is discipline.
When it comes to doing the hard work, Heba relies on her habits which she's cultivated over the years. They help her to continually progress further, no matter if she feels motivated or not.
---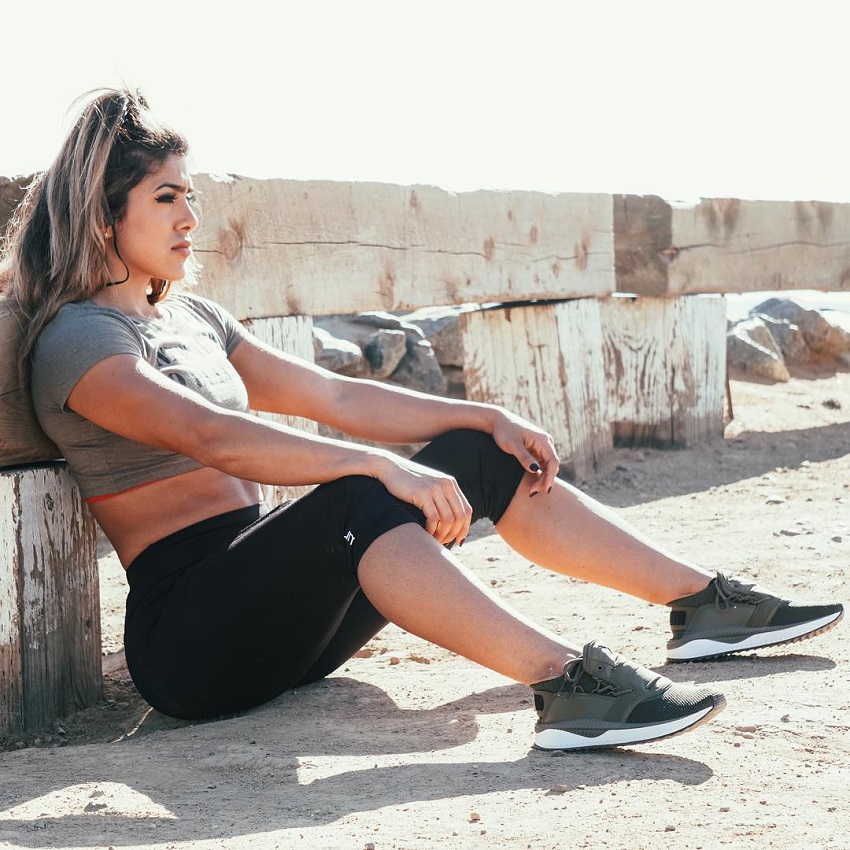 "Feeling good about yourself changes everything you attract. To attract better, you have to become better yourself. You can't do the same things and expect change. You can't blame anyone or anything. Take responsibility of your own reality and start transforming your mindset. Upgrade your habits and be more positive. Everything is energy."
What we can learn from Heba Ali
Heba Ali has shown us that you don't need to follow what everyone else is doing in order to be happy and successful. In fact, it's much more fulfilling to follow your own path and find happiness in it, just like she did.
With her example, Heba Ali has shown that girls too can lift heavy and look great. She's grown a successful career in fitness after building a strong and aesthetic figure.
Just do your own thing, and people will appreciate your dedication and hard work.