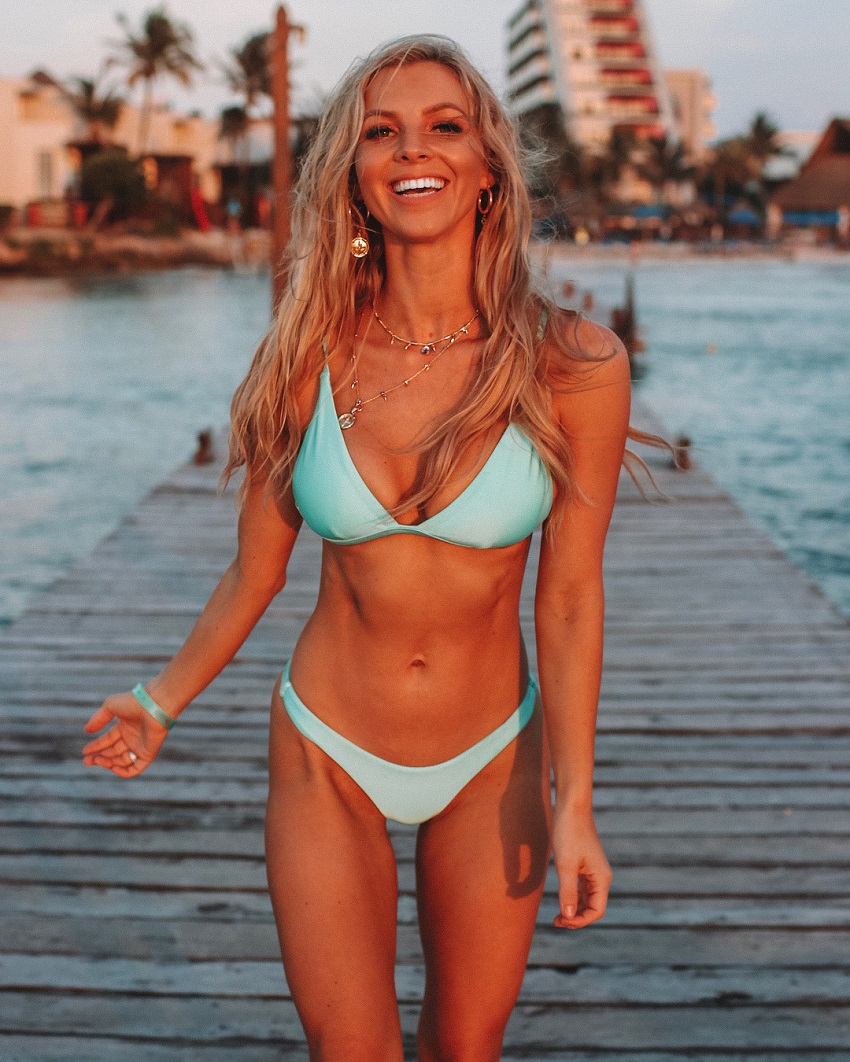 Hannah Polites
Social Media Celebrity, Fitness Personality
Hannah Polites is a midwife, fitness blogger, and internet star from Australia. Since opening her online profiles in 2012, Hannah's popularity has grown to such an extent, that she's now regarded as one of Gold Coast's top internet personalities.
Originally from Melbourne, Hannah moved with her family to the Gold Coast at the age of 11. As a child, she was always interested in fitness and health. But it wasn't until 2011, after being inspired by her brother, that she took exercising more seriously.
As her figure improved, Hannah decided to document her fitness journey online. However, she initially had no plans to become an internet star; "I never set out to become a big internet page, but it went viral and I just went along with it."
Not only did Hannah's influence expand, but so did her ambitions. Working hard on developing her brand, she's since grown into one of the most recognized fitness bloggers and online entrepreneurs from the Land Down Under.
---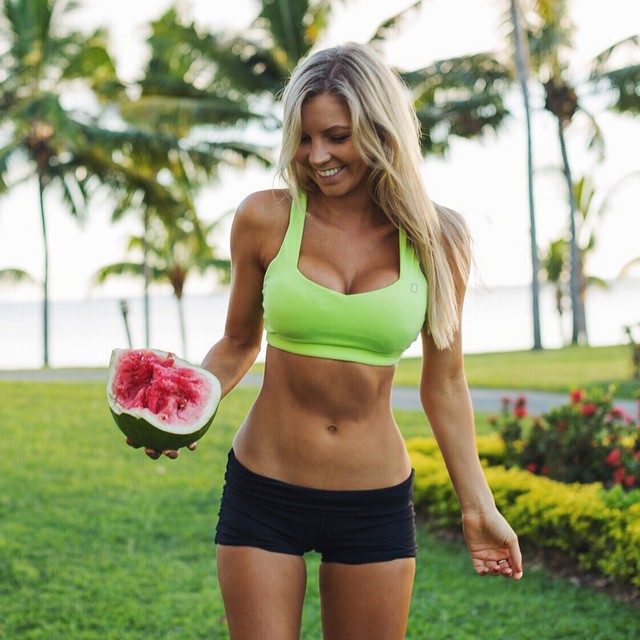 Athlete Statistics
Full Name: Hannah Polites
Age
Date of Birth
Nationality
Profession
32
February 27, 1991
Australian
Social Media Celebrity, Fitness Personality
Era
2010
| | |
| --- | --- |
| Age | 32 |
| Date of Birth | February 27, 1991 |
| Nationality | Australian |
| Profession | Social Media Celebrity, Fitness Personality |
| Era | 2010 |
---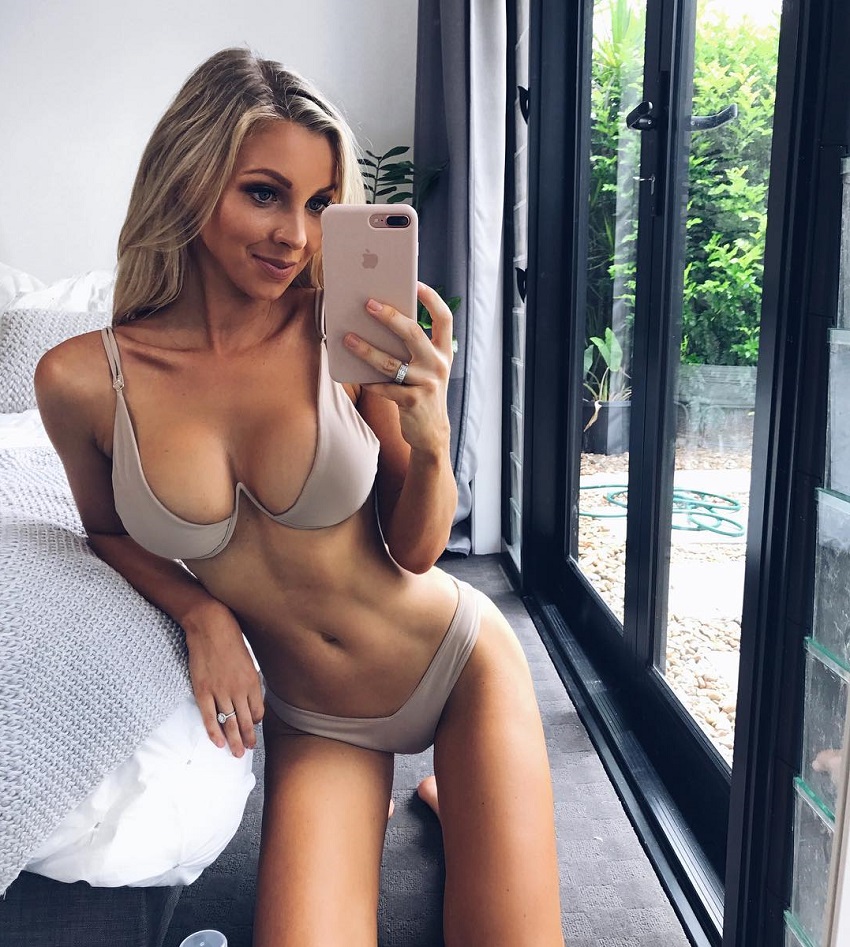 Accomplishments
Midwife
Fitness Blogger
Social Media Star
Fashion Line Owner
---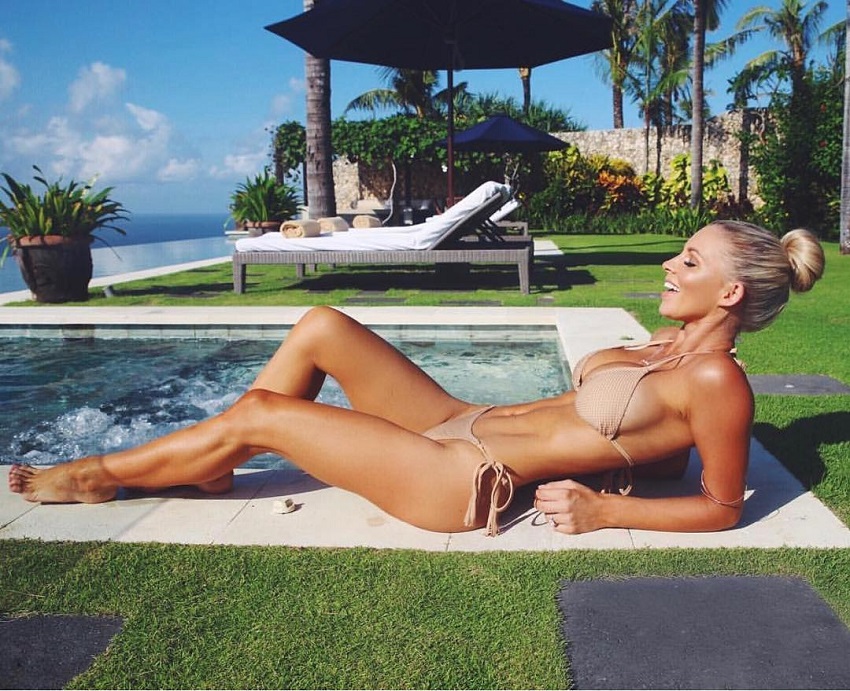 ---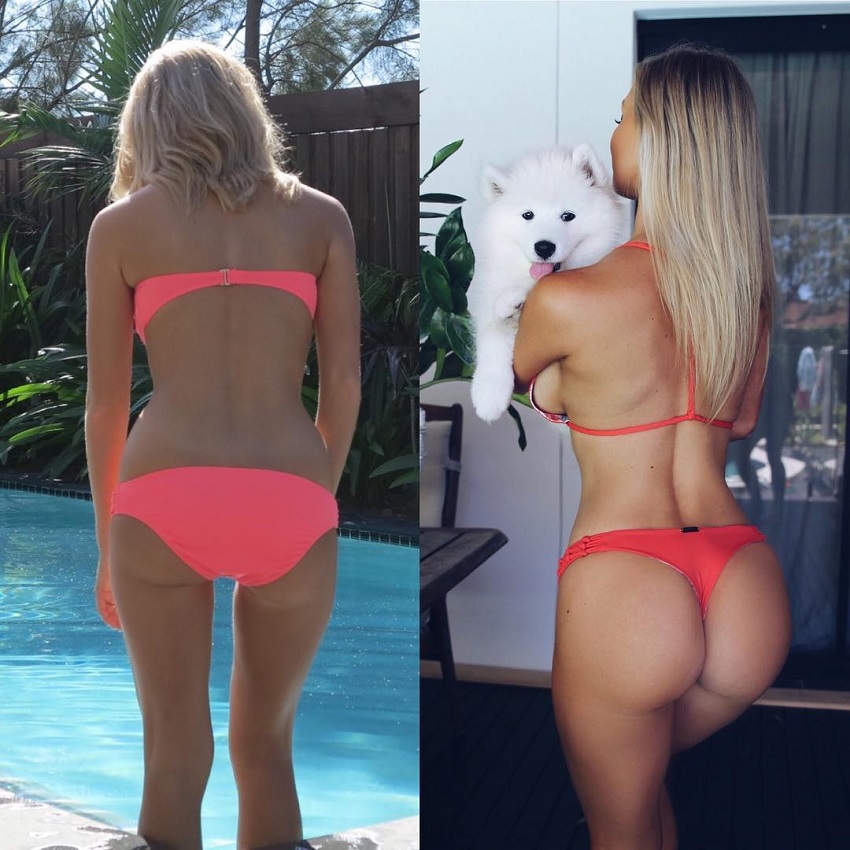 Hannah Polites' transformation throughout the years.
Training
Hannah regularly works out at the gym, which can be seen from her online videos.
She incorporates pilates, yoga, strength training, cardio, and other types of exercises that help her maintain a lean and toned figure.
Here are some of the exercises Hannah enjoys doing;
Deadlifts
Stair Climbers
Glute Kickbacks
Leg Raises
---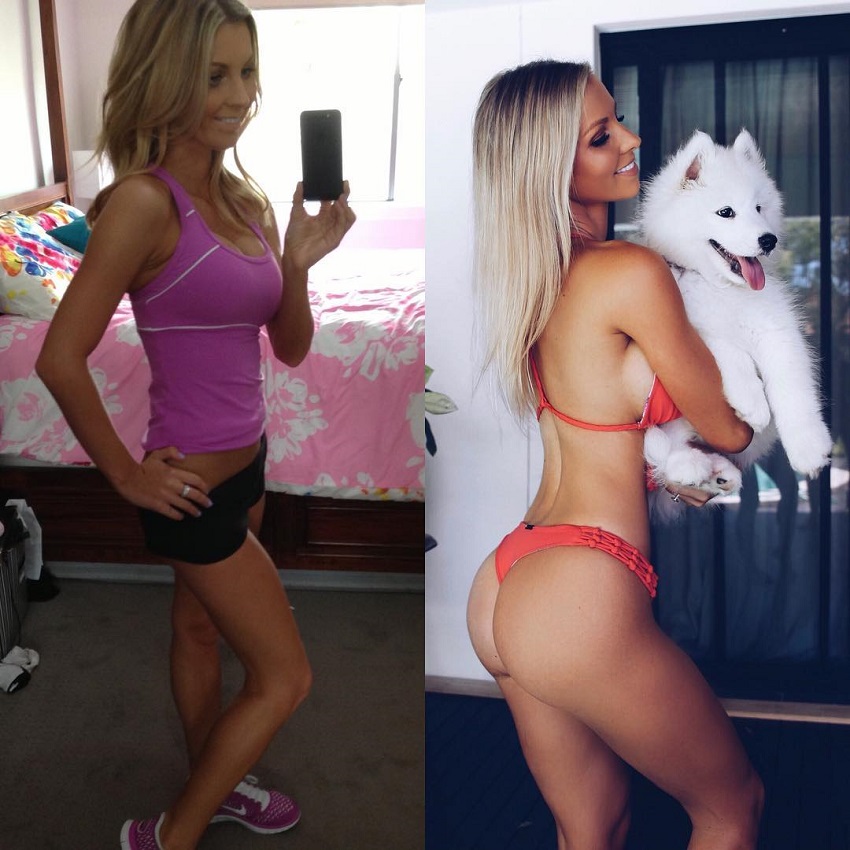 ---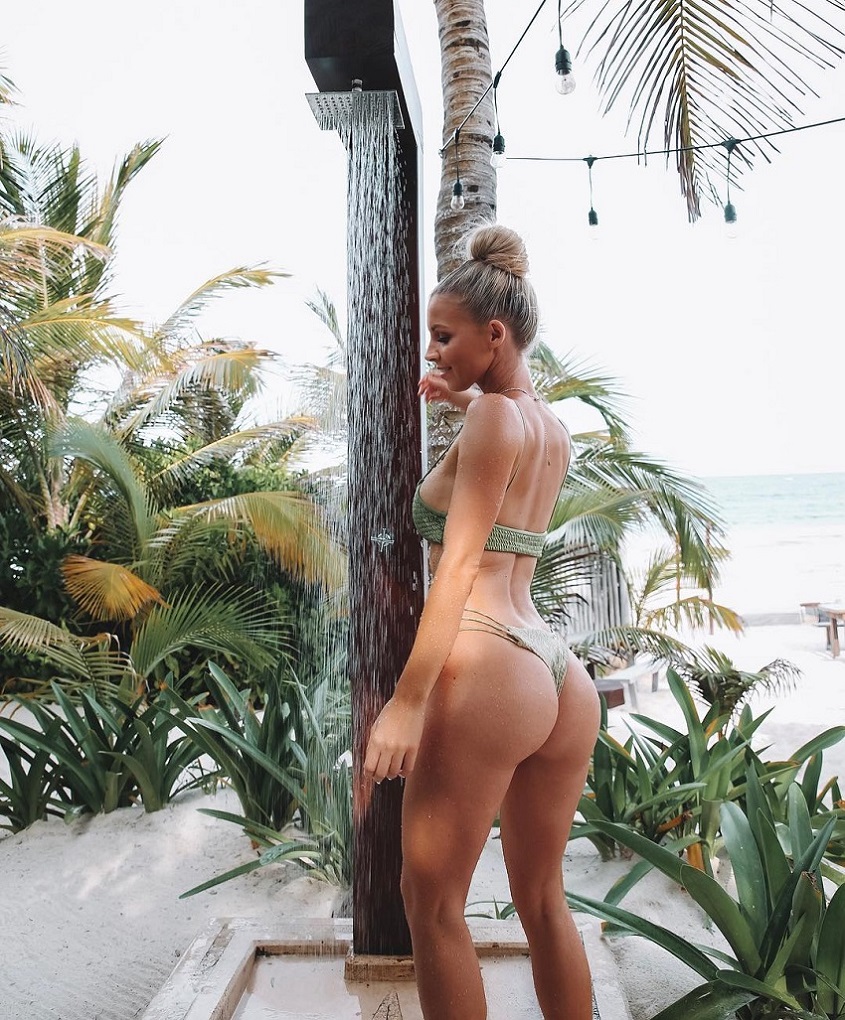 Nutrition
As a strong advocate of a holistic lifestyle, Hannah prioritizes wholesome and nutritious foods in her diet.
In terms of specifics, Hannah doesn't overcomplicate things. She doesn't count calories, but instead, listens to her body and provides it with the nutrients it needs.
In Hannah's own words;
"I don't count calories or follow fad diets and believe in nourishing my body with foods in their most natural state possible. I love to buy fresh, local produce and shop predominantly from local markets."
---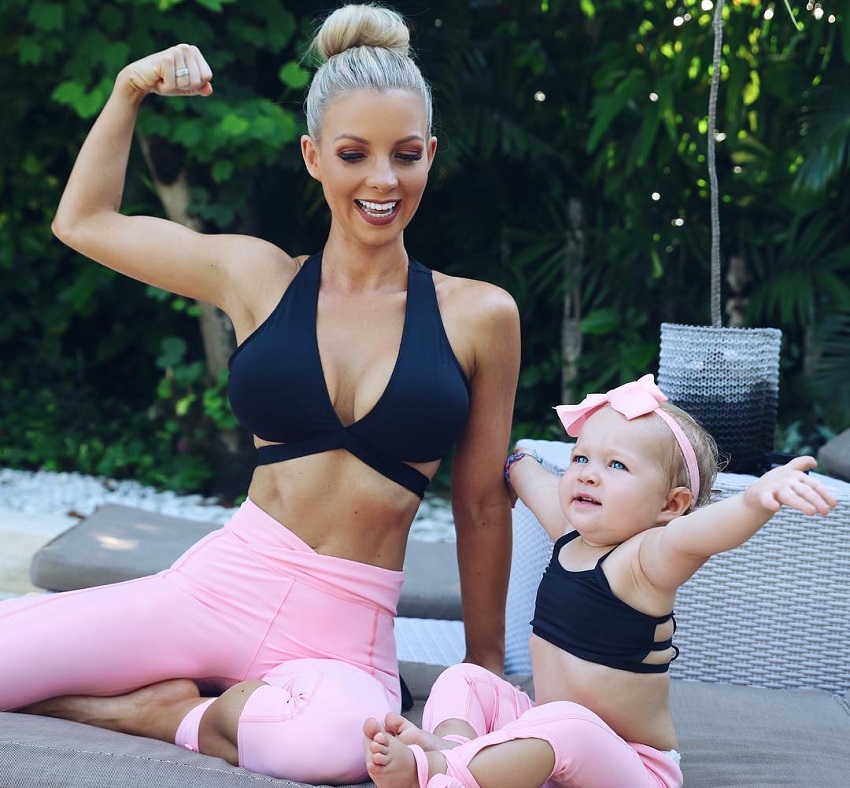 Hannah Polites posing for a picture with her baby.
Idols and Influences
One of Hannah's early influences was her family, specifically her mother and father who encouraged her to stay active and healthy.
Later down the road, Hannah became influenced by her brother, who inspired her to take on weight training in the gym.
---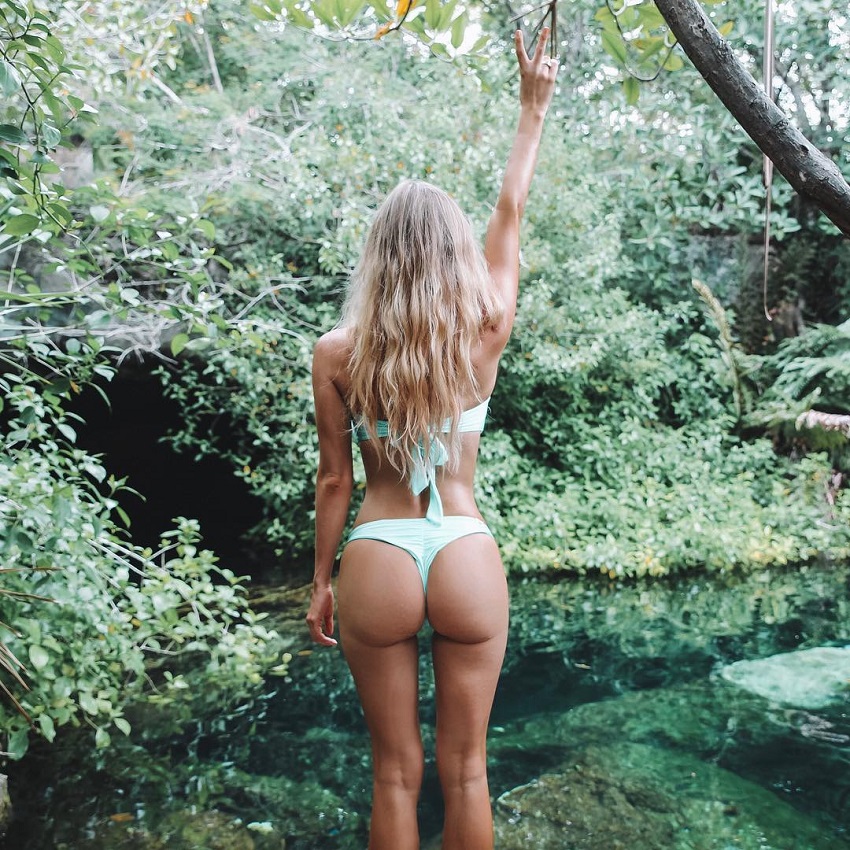 ---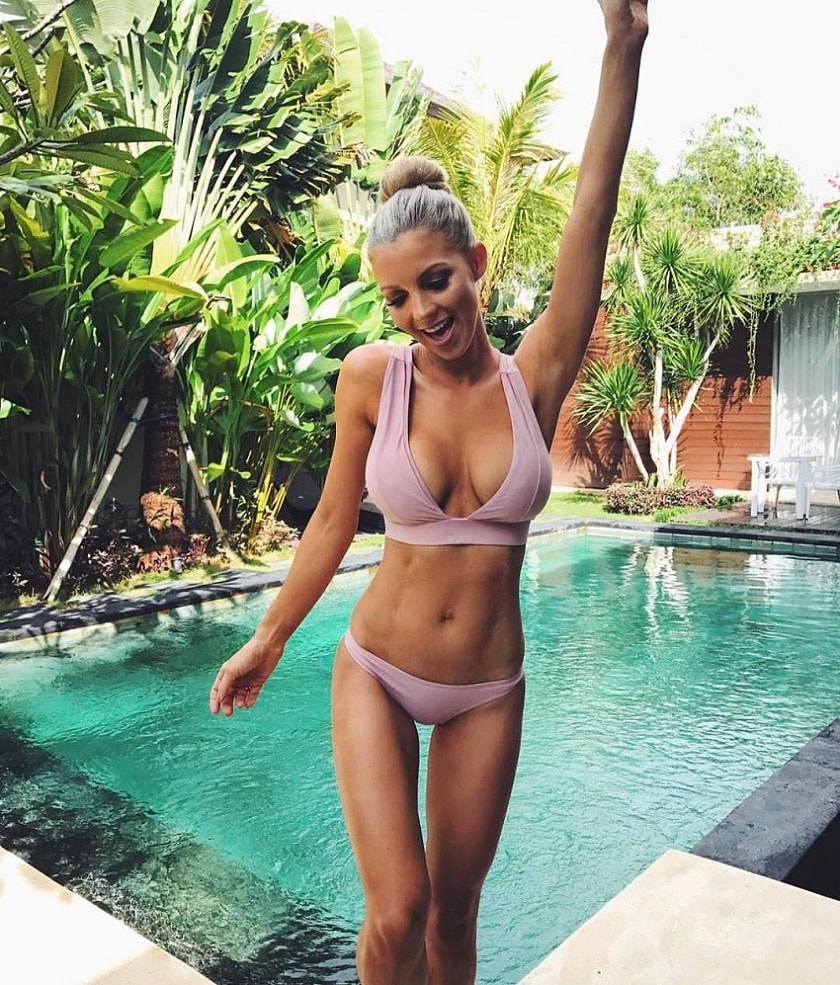 What we can learn from Hannah Polites
Hannah Polites lives a successful, happy, and glamorous life. However, it wasn't handed to her on a plate.
It took her many years of sacrifice and dedication in the gym, along with building her online brand, to become who she is today.
What we can learn from Hannah Polites, is that reaching success takes a lot of hard work and dedication. Keep putting in the work, and you'll eventually reach your own greatness.