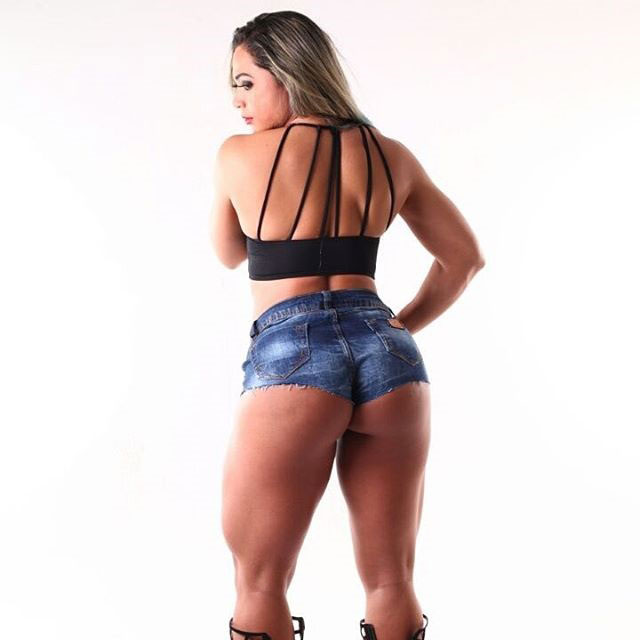 Gleycelilia Bracca
Bodybuilder, Fitness Model, Personal Trainer
Gleycelilia Bracca is a Colombian fitness model know for her awesome legs and muscular upper body. Which she often uses to motivate her fans around the world to stay fit and strong, by posting pictures and videos on social media.
Gleycelilia is also a professional in Biomedicine, and Health Management. However, Gleycelilia wasn't always the wealth of knowledge, and size she is today, she was once a 'skinny girl' looking to become fit and healthy. 
After years of dieting, and training in the gym, she eventually became the fitness icon she's known for.
With an ever growing fan base online, all over the world, Gleycelilia shows no signs of slowing down any time soon.
---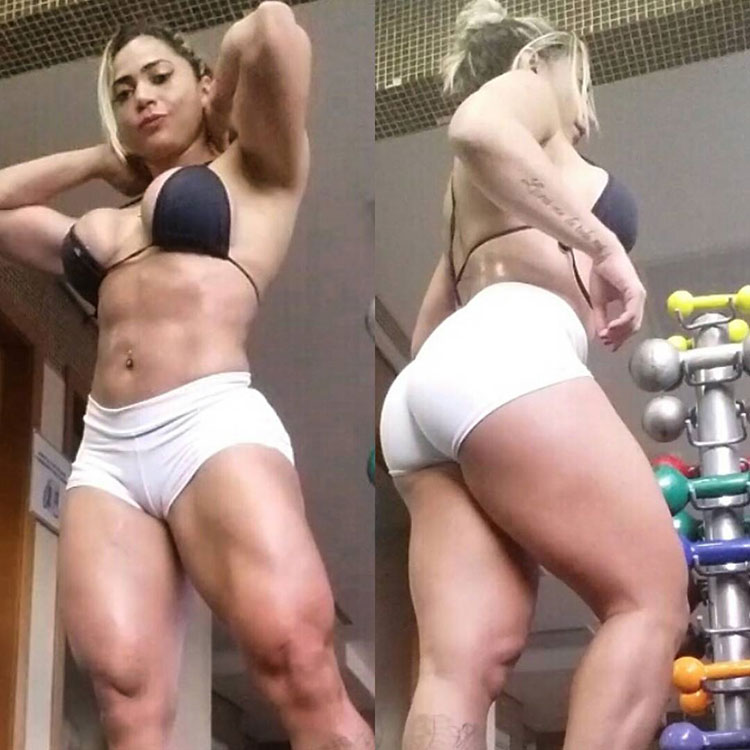 "If you can, without anguish and without haste take the steps you need, in this hard path of the future, give yourself space, when you can not reach your goals, rest. Another week begins, and with it the opportunity to make everything new."
Athlete Statistics
Full Name: Gleycelilia Bracca
Nationality
Profession
Era
Colombian
Bodybuilder, Fitness Model, Personal Trainer
2010
| | |
| --- | --- |
| Nationality | Colombian |
| Profession | Bodybuilder, Fitness Model, Personal Trainer |
| Era | 2010 |
---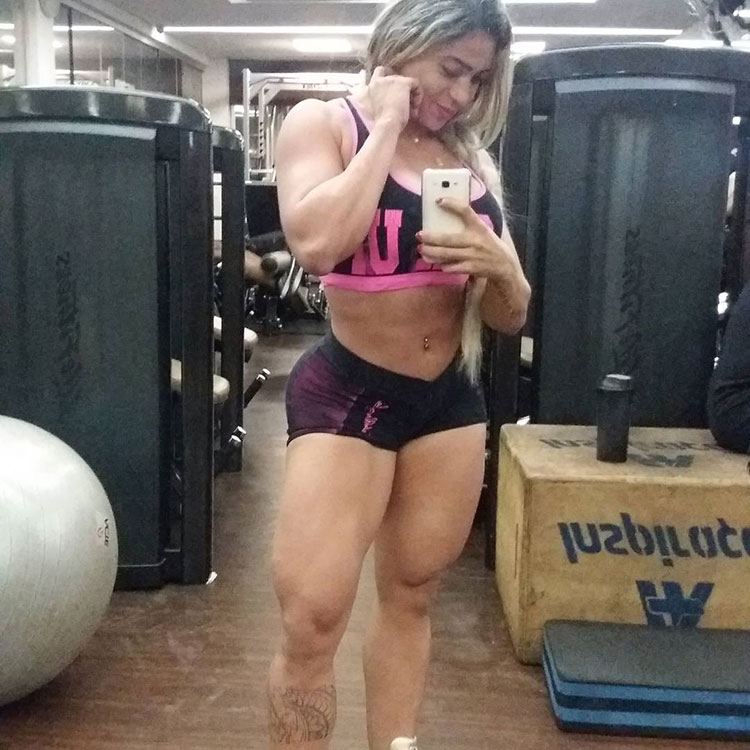 "It's all about positive thinking, you're the size of your dream."
---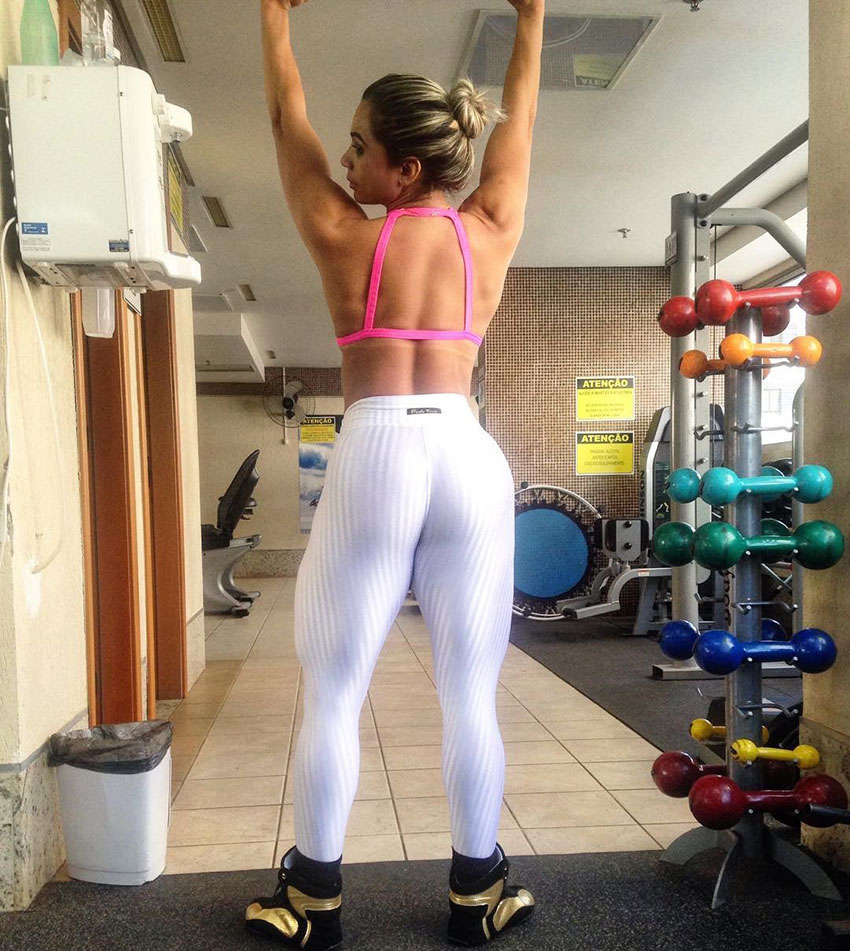 "To reach your goal, you must first know where you are now! The starting point is important to understand who we are, where we go, and why we want to go! If you want to change to show someone else, to compete with your neighbor, or even just to rub in the face of who said that you were not able … Change your plans! Understand that anyone can have it, but it will not last."
---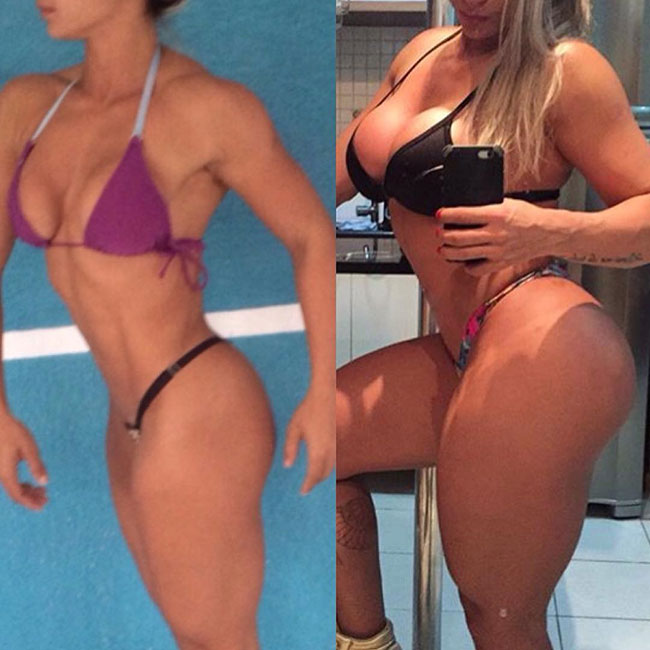 Gleycelilia before and after years of weightlifting and dieting.
---
Training
Heavy Weights & Hypertrophy
Gleycelilia has spent year in the gym perfecting her routine, finding what works for her, and what doesn't.
For the majority of her training, she likes to focus on using heavy weight with low reps for muscle strength and density. Then, she'll train for hypertrophy, where her rep ranges go from 8-15 using slightly lighter weights.
Some of her favorite exercises are the squat, weighted lunges and dead lift for her legs. Then for her upper body, she'll use a variety of compound exercises such as the bench press, incline press, shoulder press, bent over row, and lateral pull down.
Cardio Sessions
As for cardio, Gleycelilia doesn't need to do much throughout the year, as she pays close attention to her diet – which helps her body fat remain low.
But, when she does do cardio, she'll mix it up with HIIT to retain her muscle mass, and steady state cardio when she want's to feel the overall health benefits.
---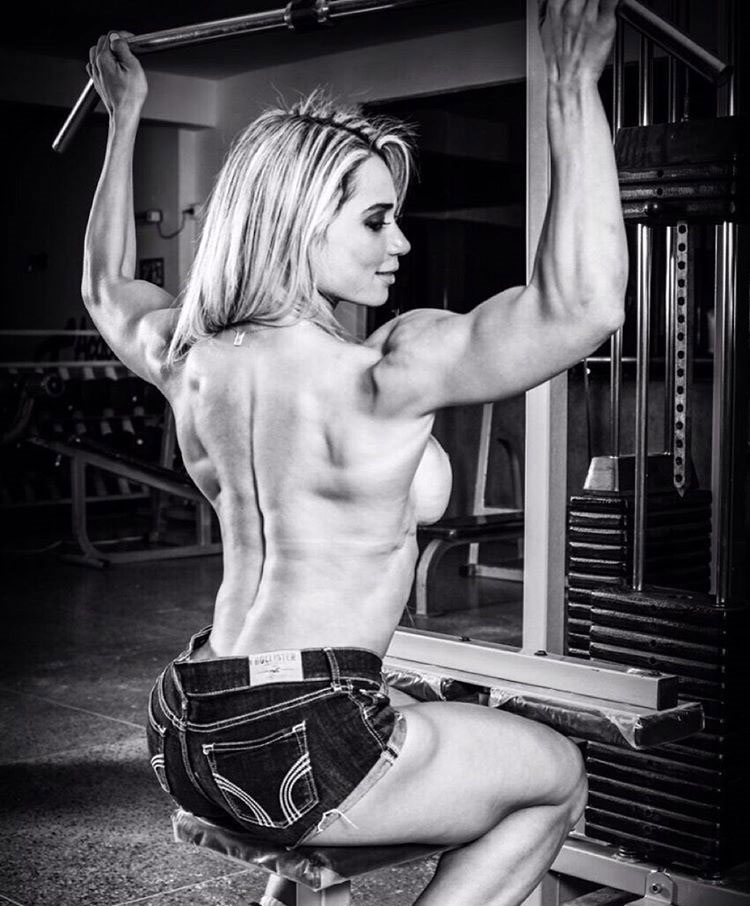 Nutrition
Smaller Meals
Gleycelilia eats a wide variety of foods, most of them being from whole food sources such as chicken, beef, eggs, and numerous vegetables.
To keep herself fleeing satisfied, she likes to eat smaller meals frequently. This way, Gleycelilia keeps her body topped up with essential macro nutrients, and micro nutrients throughout the whole day, aiding in overall health, and muscle repair.
---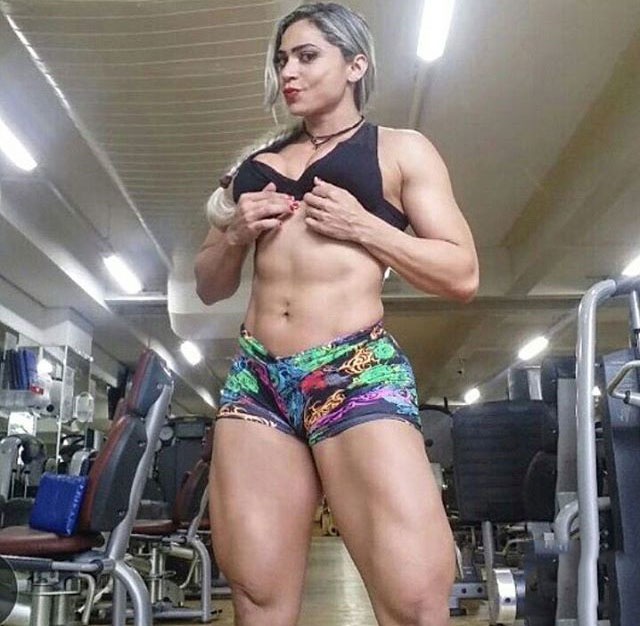 ---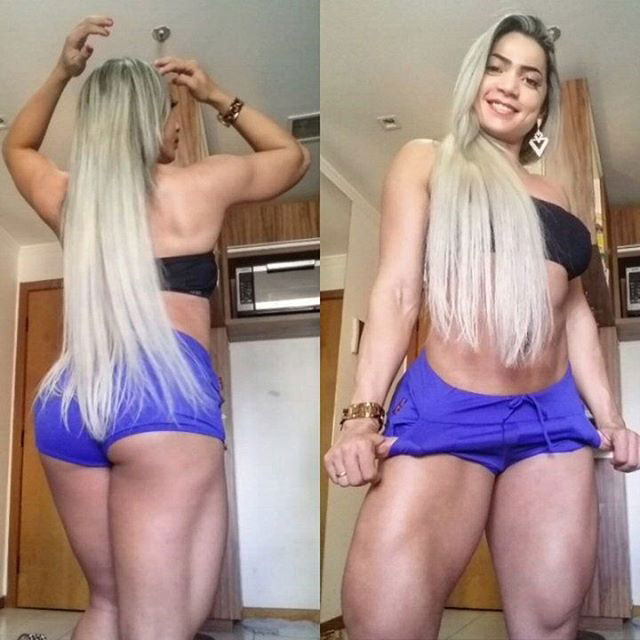 ---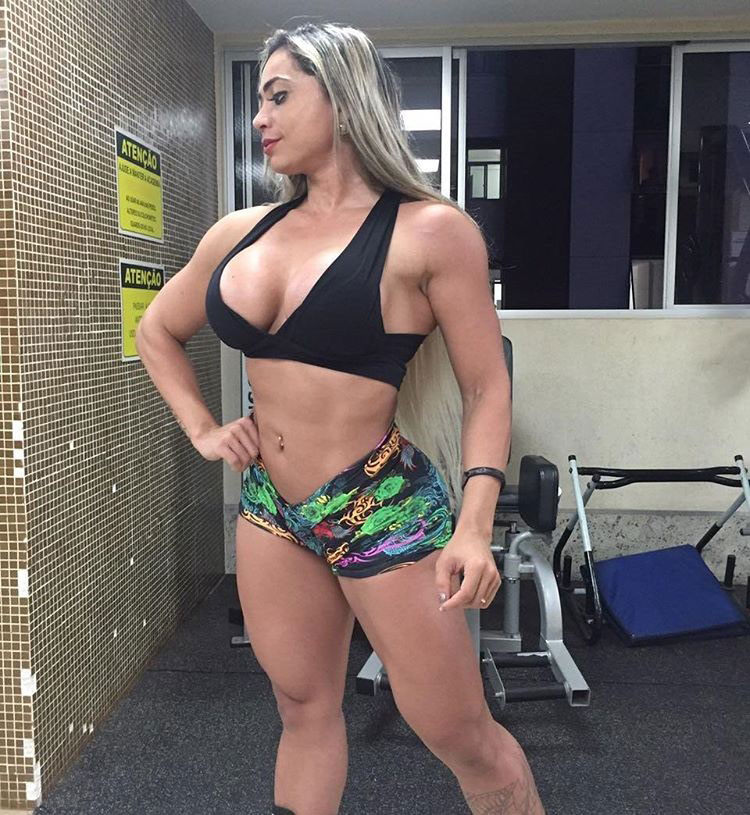 ---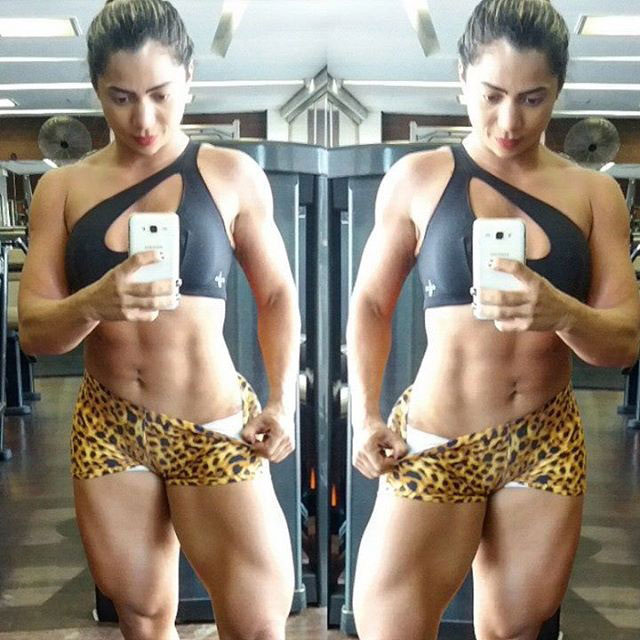 ---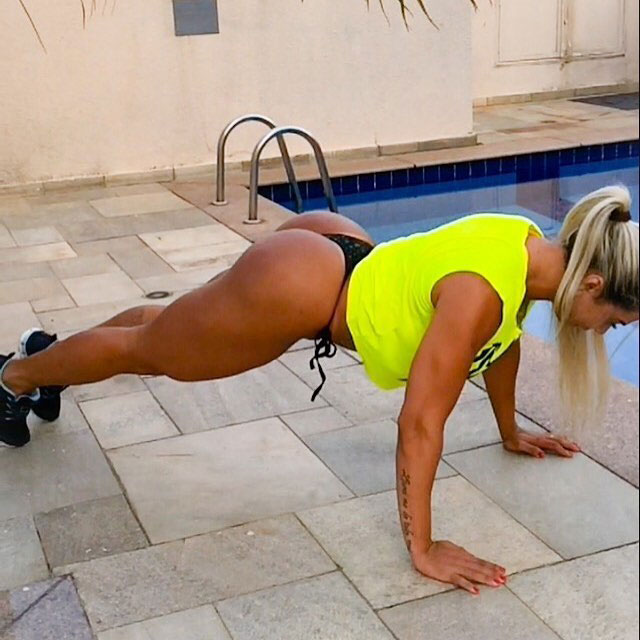 What we can learn from Gleycelilia Bracca
What we can learn form Gleycelilia Bracca is; if your goal is to become a strong and healthy individual, the whole process takes time, dedication, and the right amount of knowledge when it comes to training and dieting.
By taking a detailed approach, and seeking the advice of professionals, you too could become strong and healthy – just like Gleycelilia Bracca did.