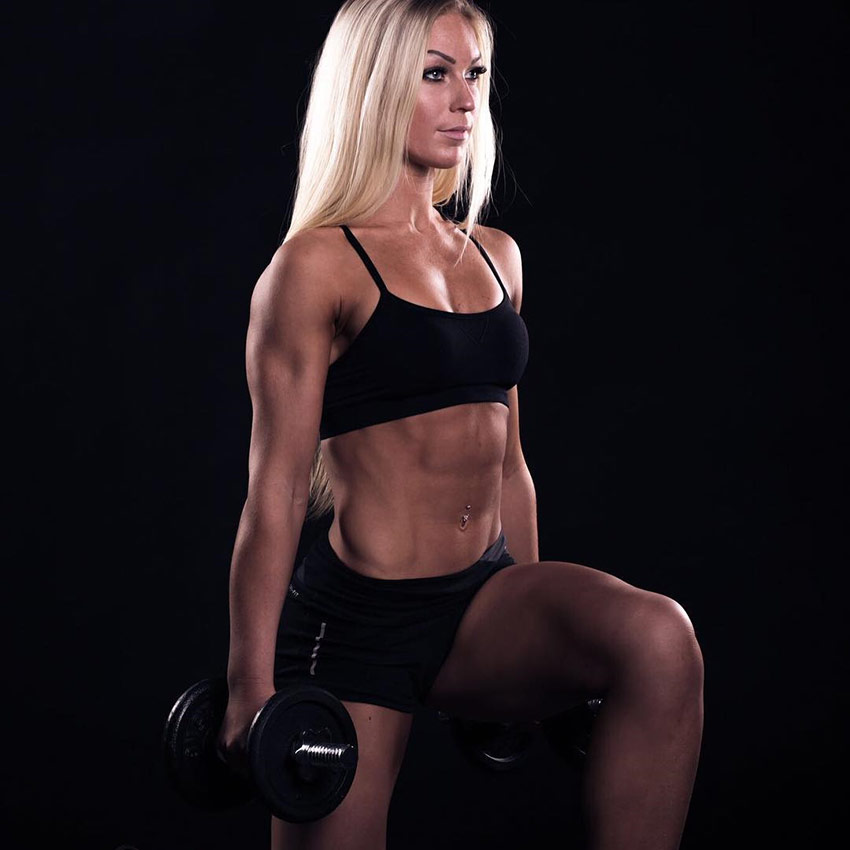 Frida Paulsen
Bikini Competitor, Personal Trainer
Frida Paulsen was a successful soccer player in her youth. Growing up, she was one of the top female soccer players in the country, and according to her trainer, she was a "promising talent." 
However, Frida's desires changed as the years passed – she slowly became more interested in strength training and stepping on the bikini fitness stage. Her soccer career ended in 2014, in Bollstanäs, and since then she started to invest more time in weightlifting and bikini competitions.
Frida's debut came in late 2014, at the Body Classic in Stockholm, and successfully she won the show with a strong performance. She continued her streak of great results later on by winning several other top competitions.
Throughout her impressive career as a bikini competitor, Frida represented the Swedish national team at the European Championships, and has won the Loaded Cup in Denmark, and took home an impressive 5th place at the Arnold Classic. Besides being a successful competitor, Frida is also a certified personal trainer and a nutritionist, and this is her story:
---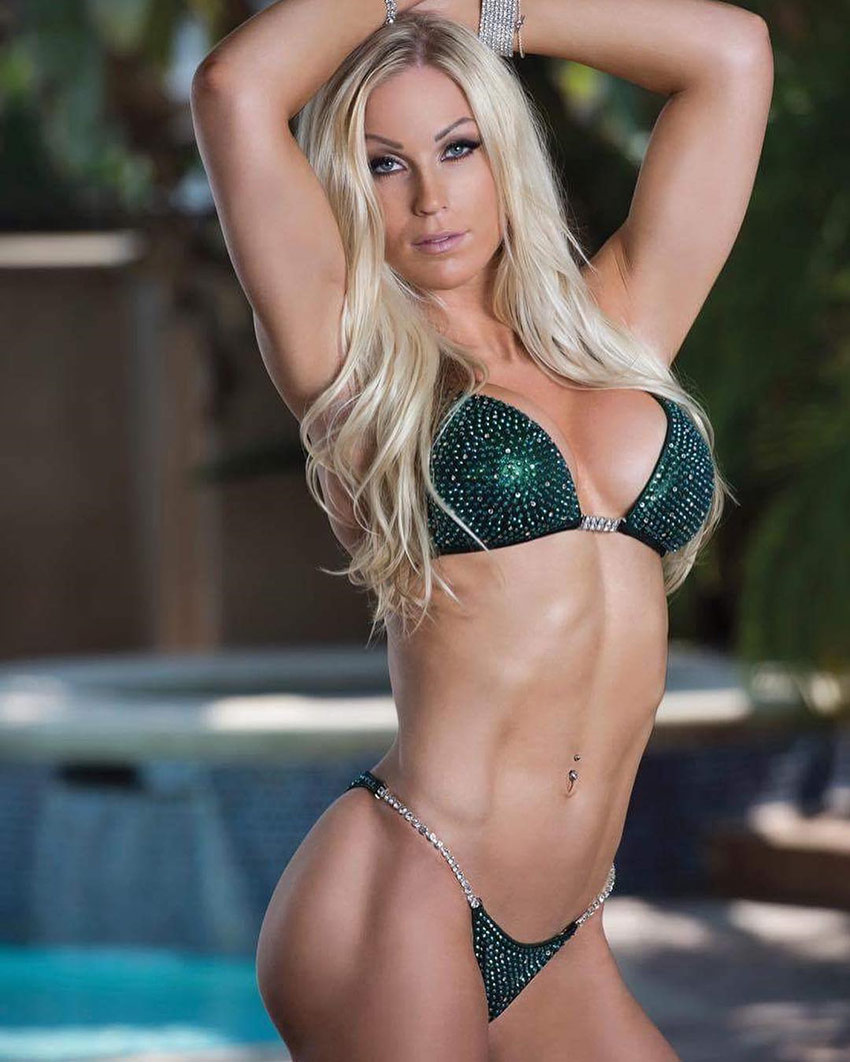 Athlete Statistics
Full Name: Frida Paulsen Stern
Weight
Height
Year of Birth
Nationality
125 - 135lbs (56.7 - 61.2kg)
5'7" (170cm)
1994
Swedish
Profession
Alias
Era
Bikini Competitor, Personal Trainer
fridapaulsen
2010
| | |
| --- | --- |
| Weight | 125 - 135lbs (56.7 - 61.2kg) |
| Height | 5'7" (170cm) |
| Year of Birth | 1994 |
| Nationality | Swedish |
| Profession | Bikini Competitor, Personal Trainer |
| Alias | fridapaulsen |
| Era | 2010 |
---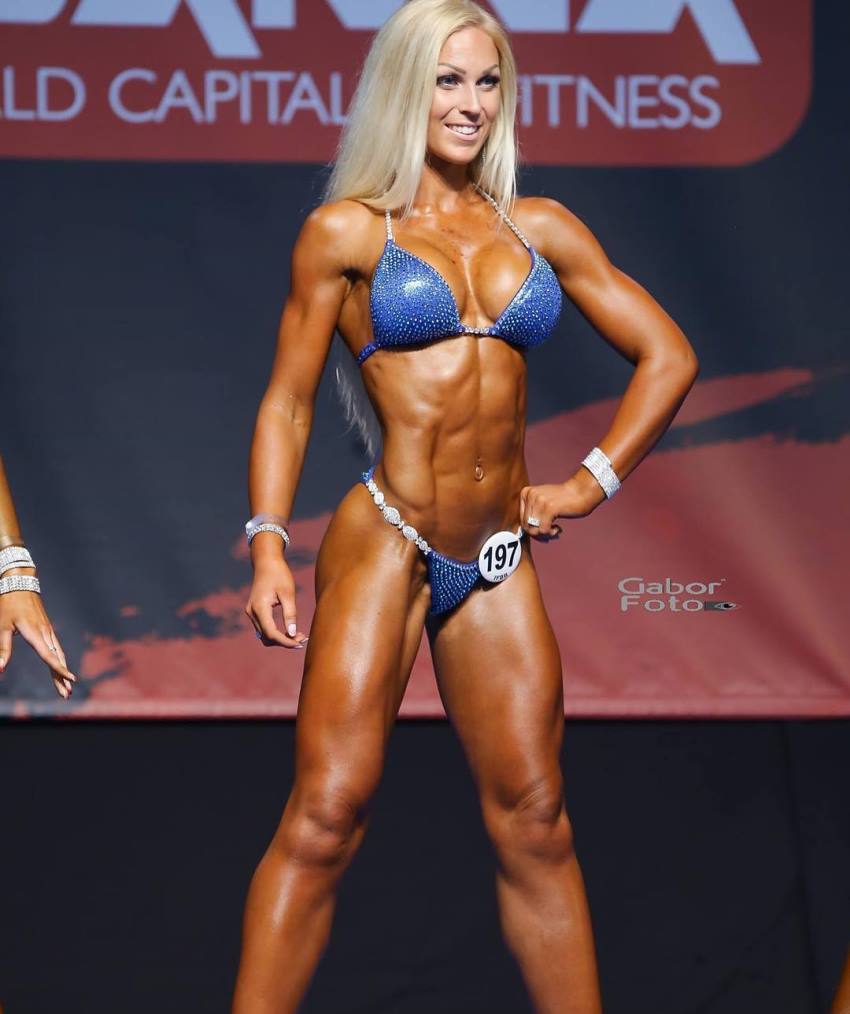 Accomplishments
Competitions
Body Classic 2014 +166 cm, 1st
Junior Championship in 2014, Open class, 7th
Arnold Classic Europe 2015 Junior, 1st
Loaded Cup 2015 Junior, 1st
Loaded Cup 2015 -169 cm, 1st
Sweden Grand Prix 2015, +166 cm, 2nd
European Championship 2015 Junior +166 cm, 10th
European Championship in 2015, -169 cm, 6th
---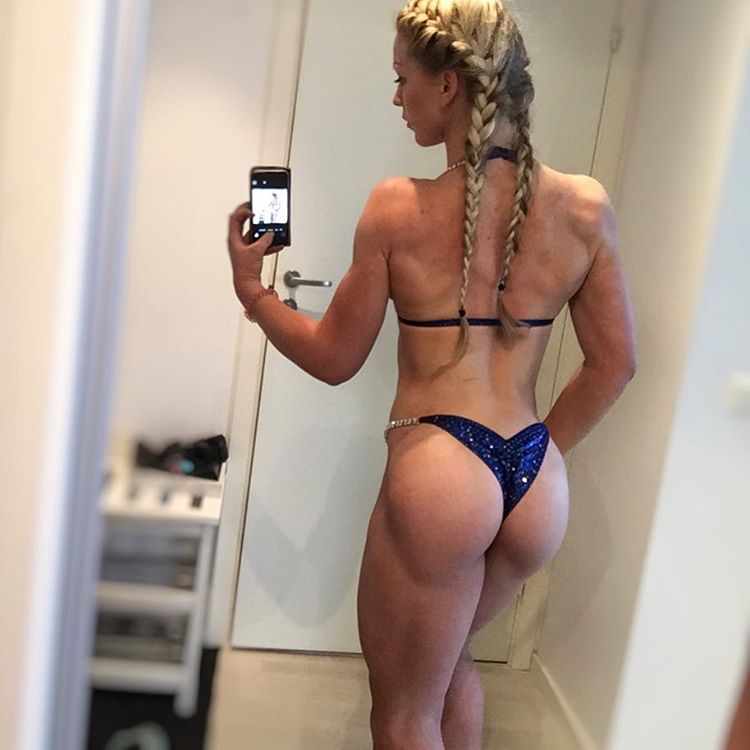 Biography
A Soccer Player
Frida Paulsen was born in 1994, in Stockholm, the capital city of Sweden. Growing up, she was attracted to the idea of taking part in sports, mainly soccer.
At only 8 years old, Frida's passion for soccer turned into a career. Her talent was noticed by one of her first coaches who helped Frida further cultivate her skills. By the time she entered high school, Frida was already successful on the pitch – she won several regional soccer tournaments with her team and later on started playing for one of the top clubs in the country.
A Different Route
Frida continued playing soccer at an elite level for several years before losing the passion for the sport she once had, mostly due to the "physical and mental exhaustion."
In 2014, Frida decided to stop playing competitive football, and decided to go to the gym instead. Weightlifting was always something that interested her, but she didn't have the time and the energy from constant football matches and training in previous years.
As soon as she started to notice changes with her physique from the hours spent training in the gym, Frida said she was "sold" to the new lifestyle. According to her, she never could've imagined she would end up being a bikini competitor, but after transforming her physique, Frida's goals completely changed.
---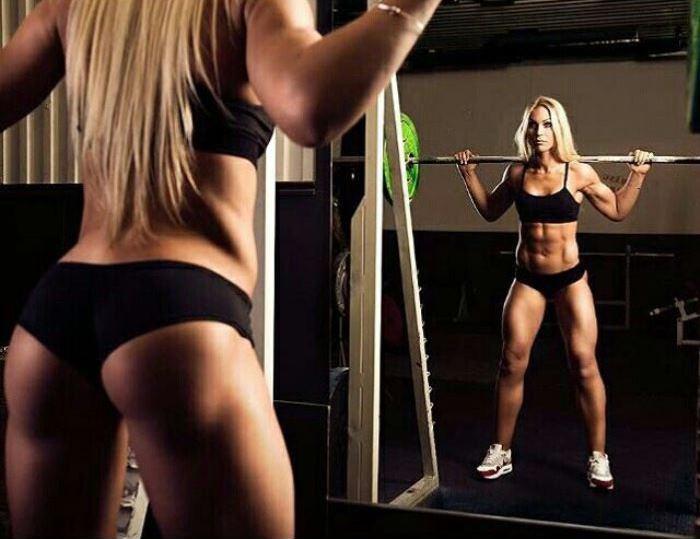 ---
Success on the Stage
Her debut came in September 2014 at the Body Classic Show. Frida came to the show in exceptional form, and defeated the other 19 competitors on stage, winning her first title.
2 months after her debut success, Frida competed at the 2014 Junior Championship and came in 7th place in the open class. The following year was one of the most successful in Frida's career. Her streak of wins started in early February 2015 – Frida was crowned the winner of the Arnold Classic Europe 2015 Junior, and only 6 weeks after the show, she won the Loaded Cup 2015 Junior.
Frida continued with a 1st place win at the Loaded Cup 2015 – 169 cm class, and 2nd place at the Sweden Grand Prix the same year in her height class.
By the end of 2015, Frida took part in 3 more shows – the Swedish Grand Prix, European Championship Juniors, and the European Championship in 2015, placing 2nd, 10th, and 6th.
Becoming a Personal Trainer
After her 6th place position at the European Championships, Frida stopped competing for some time. During that period, she decided to pursue a personal training and nutritionist career. Almost one year after, she earned the certification and became an online coach.
During that time, Frida created her social media profiles and posted pictures of her previous clients' success stories, which helped her to gain a lot of new clients who were motivated to transform their physiques. In a matter only a few months after starting her online business, Frida became one of the most recognized athletes in Europe thanks to her achievements in the fitness industry. She continues to help people from all over the world with her training and dieting advice.
---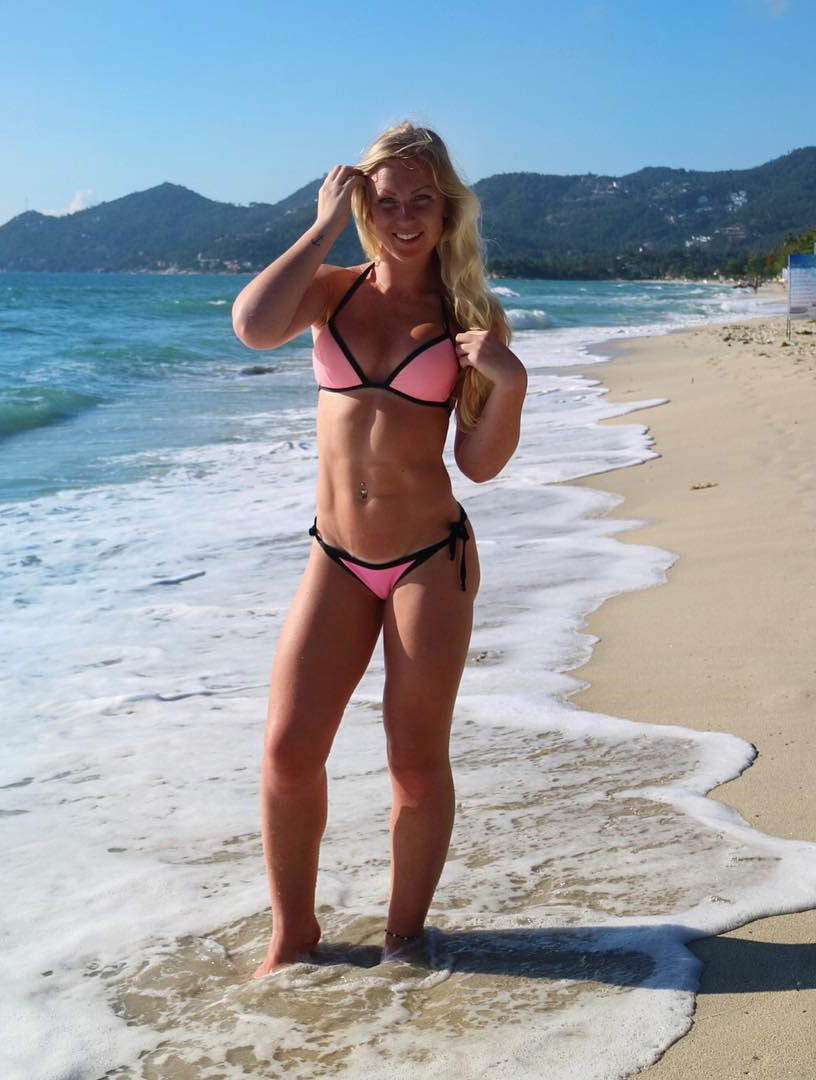 Training
High Repetitions
No matter which body part she trains, Frida says that doing high reps works "wonders" for her. According to Frida, by doing at least 12 repetitions per set, the targeted muscle is "burning" and is full of blood, which causes nutrients to be more easily absorbed into the system, thus allowing for optimal muscle growth.
Abs Training
Frida is known for her chiseled midsection, and her "secret" to having strong and great looking abs is by doing many weighted crunches and hanging leg raises, as well as having a strict diet. When it comes to the number of repetitions, Frida advises doing anywhere between 12-20 reps for optimal growth.
She likes to train her abs twice per week. Her ab training looks like this;
Crunches, 3 sets 16 reps
Weighted Crunches, 5 sets 12 reps
Hanging Leg Raises, 4 sets 14 reps
Kneeling Cable Crunches, 3 sets 20 reps
---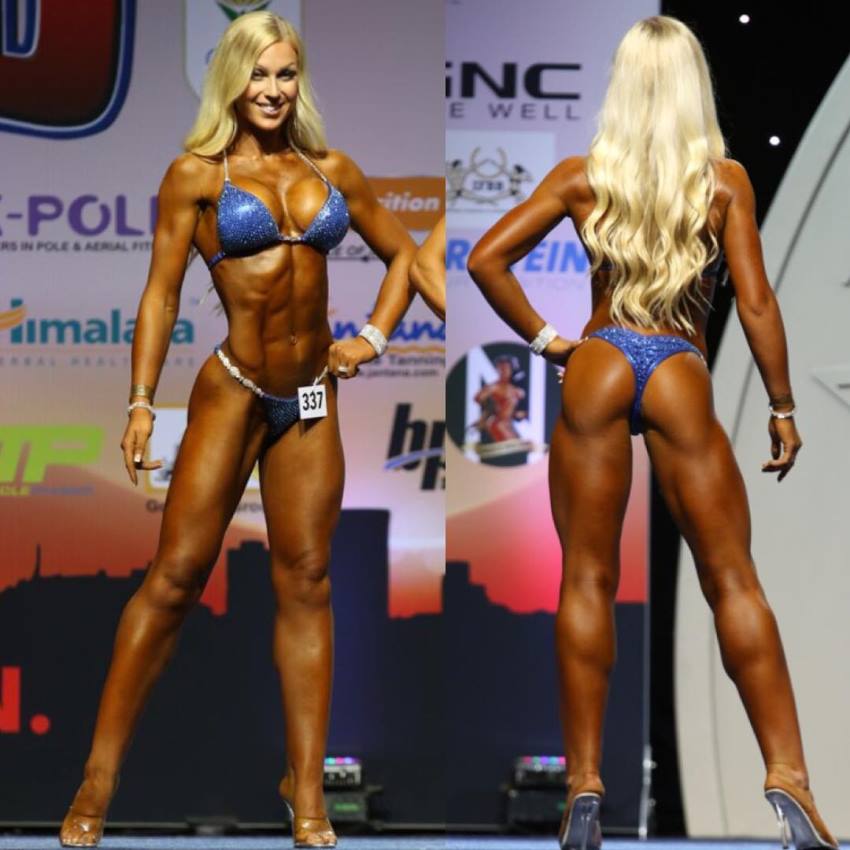 Idols and Influences
One of Frida's biggest influences is Nicole Wilkins. Frida says that Nicole is one of the reasons why she started competing in the first place.
---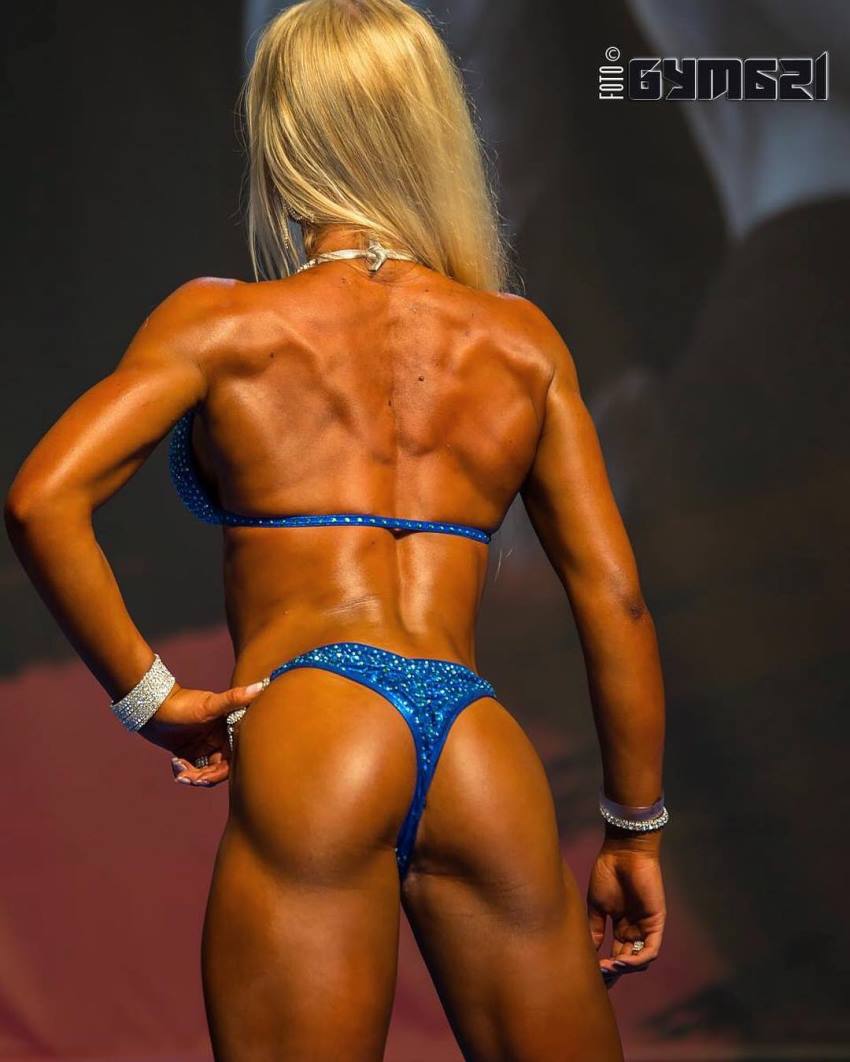 What we can learn from Frida Paulsen
Frida Paulsen has spent most of her early life thinking she'd become a football star, and she was on the way to becoming one, but all of a sudden, her desire for the sport was gone. Her goals changed over the years, and she eventually realized that fitness competing was her real passion.
If there is anything we can take from Frida's story, it's not to be afraid of change. She taught us that change is sometimes necessary, and possibly even good, even though it may seem like it's something negative at that particular moment.
By being courageous and by embracing change in your life, just like Frida, you too could live a life of your own design.