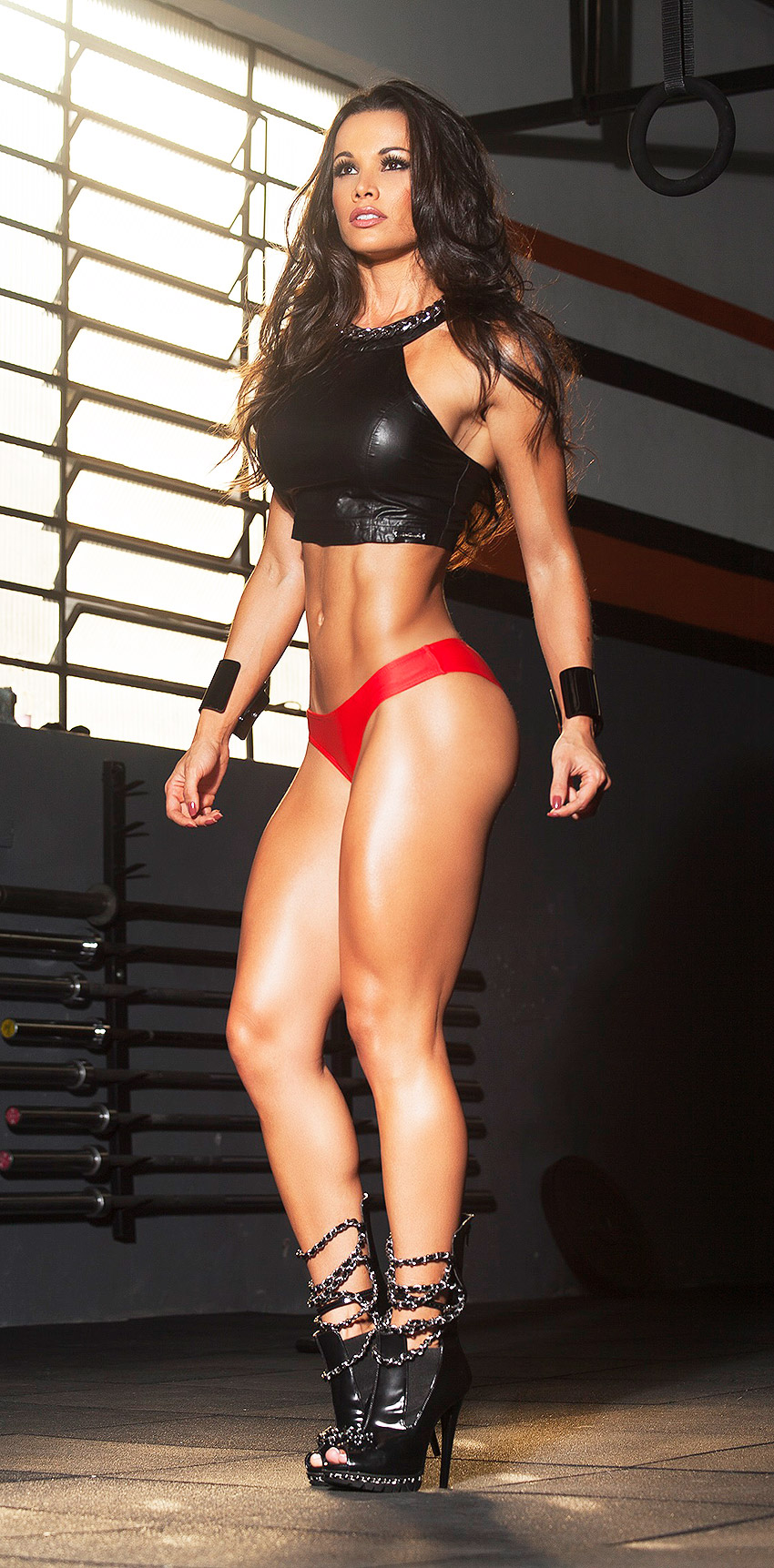 Fernanda D'Avila
Professional Dancer
Born in (1987) Rio de Janeiro, Brazil, Fernanda D'avila was bullied during her childhood for being overweight. This is what motivated her to start lifting weights to sculpt a toned physique.
By 2007, at the age of 20, Fernanda had made serious progress and developed an aesthetic figure. A few years later, she became a dancer for a popular Brazilian TV show – it was here that she gained the attention of her country.
It wasn't long until she became a national celebrity, known for her tiny waist and amazing physique.
By 2016, at 29-years-old, Fernanda had been recognized around the world on social media, attaining millions of followers on Instagram. The Brazilian icon has helped inspire countless fans to lead a healthy lifestyle.
---

Athlete Statistics
Full Name: Fernanda D'avila
Weight
Height
Bust
Hips
115 - 125lbs (52.2 - 56.7kg)
5'5" (165cm)
32"
35"
Waist
Year of Birth
Nationality
25"
1987
Brazilian
Profession
Era
Professional Dancer
2010
| | |
| --- | --- |
| Weight | 115 - 125lbs (52.2 - 56.7kg) |
| Height | 5'5" (165cm) |
| Bust | 32" |
| Hips | 35" |
| Waist | 25" |
| Year of Birth | 1987 |
| Nationality | Brazilian |
| Profession | Professional Dancer |
| Era | 2010 |
---

---

 Training
Fernanda has been gifted with amazing genetics – this allows her to stay lean and toned with minimal effort.
She runs on the treadmill for 15 minutes per session and performs sit-ups every day. Fernanda relies on her clean diet to maintain her incredible physique.
---

---

Nutrition
Fernanda grew up naturally curvy, but due to a poor diet, she was slightly overweight as a child.
Once she stopped eating junk food and chocolates, her genetics allowed her to sculpt an incredible physique very quickly. She plans her meals around lean proteins, green vegetables, and complex carbs.
However, unlike other fitness stars, Fernanda stays away from dairy products – she keeps her fat and lactose intake as low as possible.
---

---

What we can learn from Fernanda D'Avila
Fernanda has taught us that anything is possible to turn your life around. She was picked on at school for being overweight, but by the age of 29, she'd become an international fitness icon known for her incredible figure.
Although she isn't a competitive athlete, Fernanda has inspired many top female bikini models such as Shannah Baker. She's made a huge impact in the fitness industry by sharing her journey with fans around the world.
Don't let anything get you down – Fernanda came out stronger than her childhood bullies and used them as motivation to better herself and achieve her dream physique.