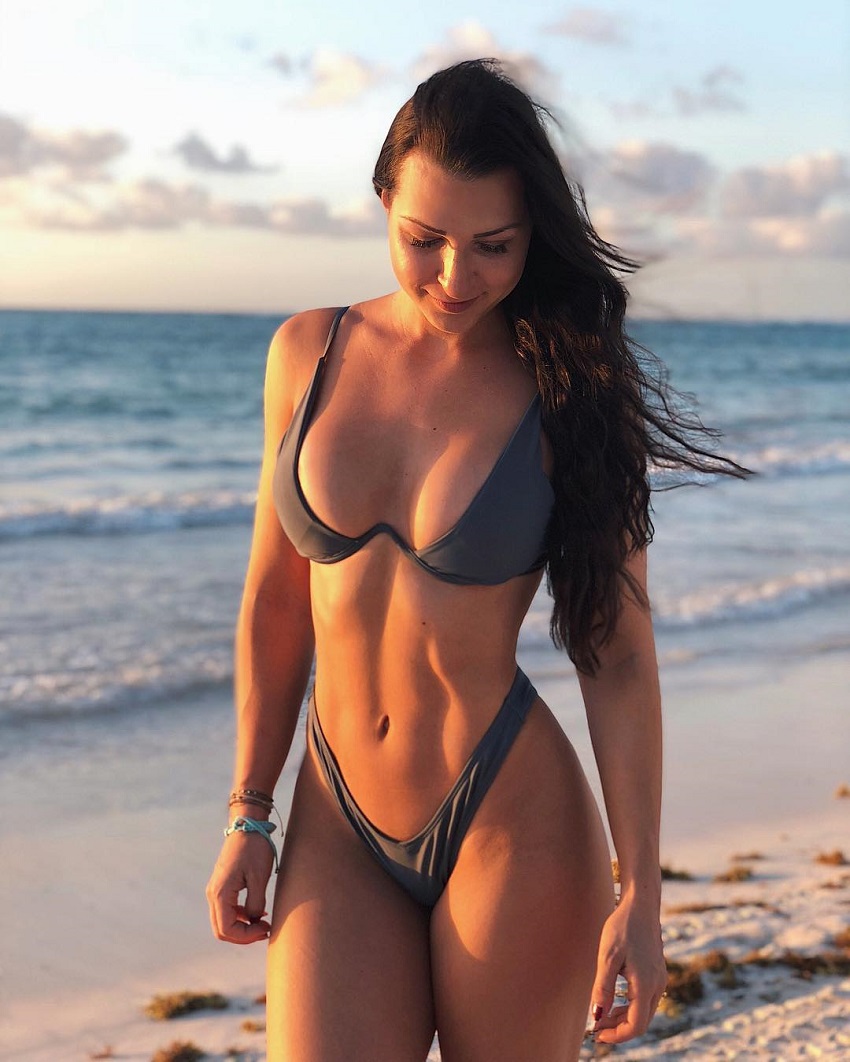 Eva Saischegg
Fitness Model and Bikini Competitor
Austrian-born Eva Saischegg has been involved in sports and fitness her entire life. However, it wasn't until 2015 that she came under the spotlight. This was the year when she wowed the judges in her first-ever fitness competition.
After stepping on the stage for the first time, Eva became enthralled with bikini competitions. So much so, that she decided to a build a career out of her passion. Eva soon began participating in the contest after contest, piling up awards in her trophy cabinet.
As she continued to make waves in the fitness industry, Eva attracted numerous followers to her sites.  With her victories at bikini shows, she's quickly risen to become one of Austria's most renowned fitness influencers.
Eva's main ambition now is to become a bikini pro. With her awesome work ethic and attitude, she'll be sure to accomplish her goal in the very near future.
---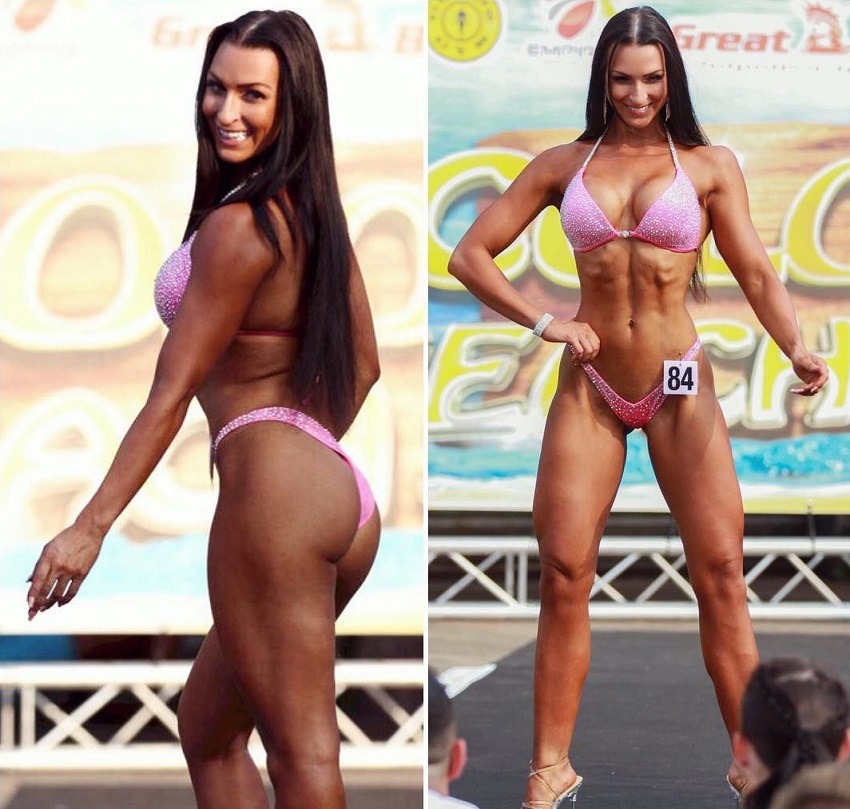 "Do what you love and you'll never have a problem with Monday."
Athlete Statistics
Full Name: Eva Saischegg
Weight
Height
Nationality
Profession
125 - 135lbs (56.7 - 61.2kg)
5'6" (167.5cm)
Austrian
Fitness Model and Bikini Competitor
Era
2010
| | |
| --- | --- |
| Weight | 125 - 135lbs (56.7 - 61.2kg) |
| Height | 5'6" (167.5cm) |
| Nationality | Austrian |
| Profession | Fitness Model and Bikini Competitor |
| Era | 2010 |
---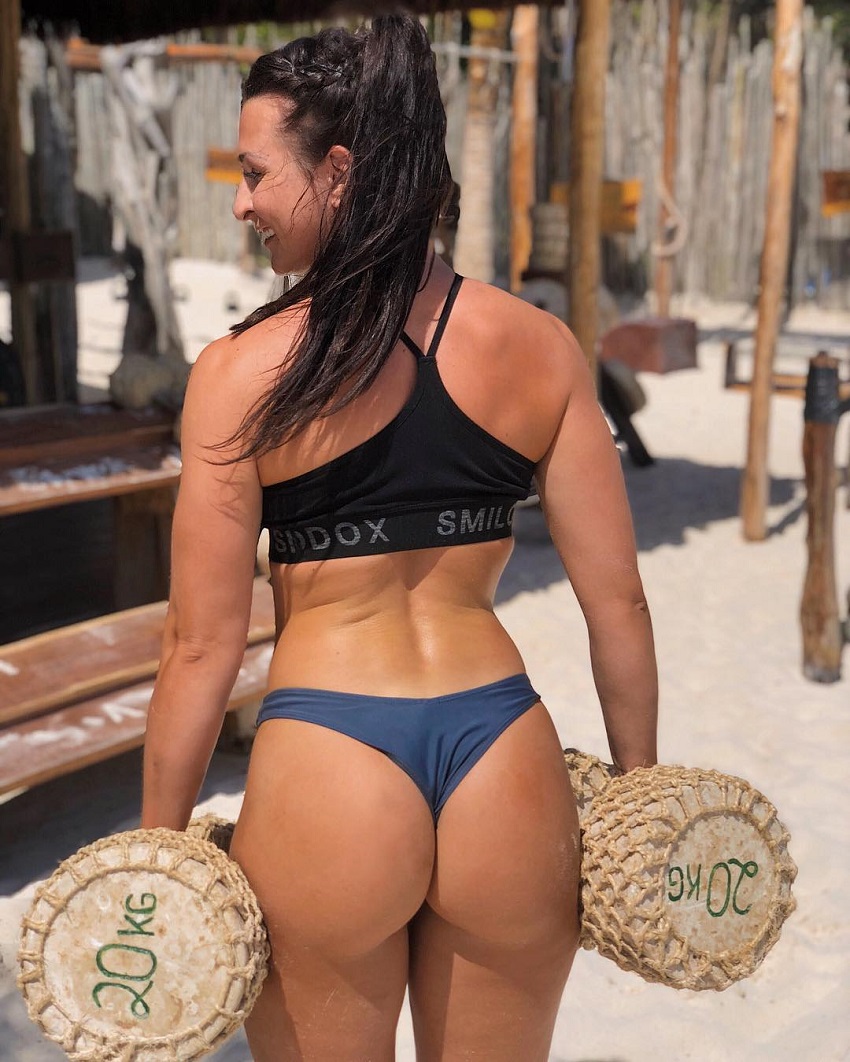 ---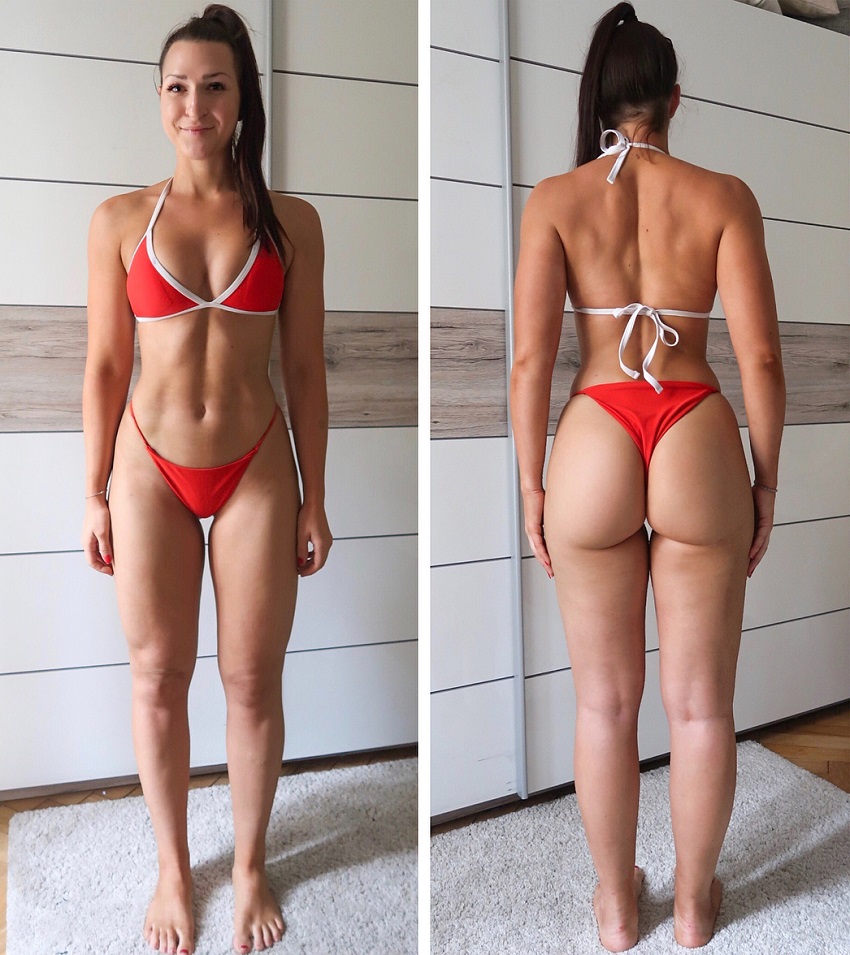 "I have done sports my whole life – I was dancing, played basketball and did gymnastics, but in 2014 I found my real passion – bodybuilding."
Accomplishments
Bikini Competitions and Awards
2016
1. place IFBB International Austrian Cup Bikini -169cm
2. place IFBB International Austrian Cup Junior Bikini open
2015
4. Bikini Fitness Newcomer Open  Miss Fibo Power Beauty
2. Bikini Fitness Juniors open  IFBB Neulingsmeisterschaft Grafenwörth
3. Bikini Fitness over 165cm IFF Neulingsmeisterschaft Grafenwörth
2. Bikini Fitness – 169cm IFBB International Austrian Cup
3. Bikini Fitness Juniors open IFBB International Austrian Cup
---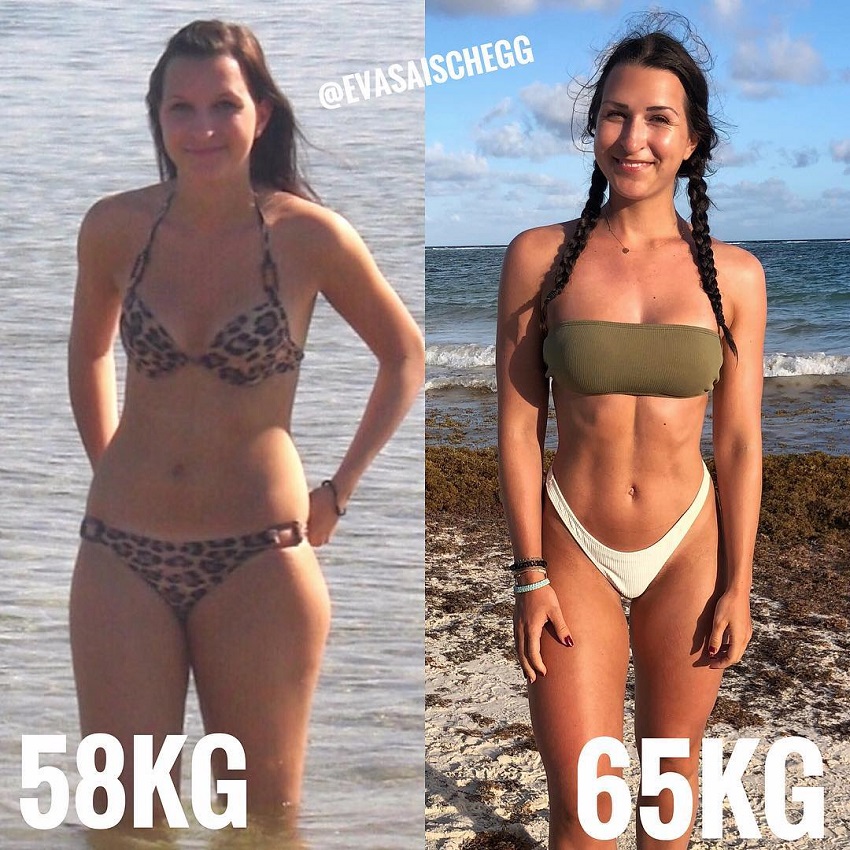 ---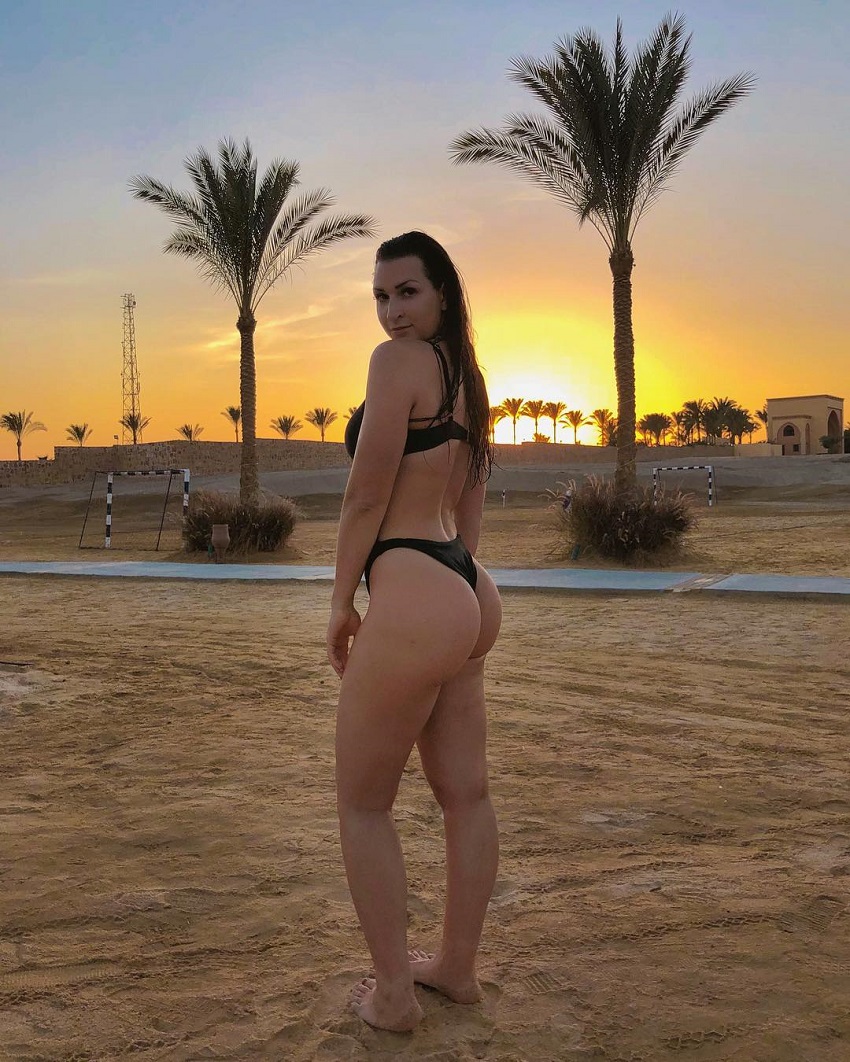 "I really do love doing heavy sumo deadlifts and hip thrusts."
Training
Eva trains six days per week, focusing on her form and a full range of movement when performing exercises.
Here's her workout routine:
Eva's Training Regimen
Monday: shoulders, arms, abs
Tuesday: Legs, calves, abs
Wednesday: Back, chest, shoulders
Thursday: Rest day
Friday: Shoulders, arms, abs
Saturday: Legs, calves, abs
Sunday: Back, chest, shoulders
---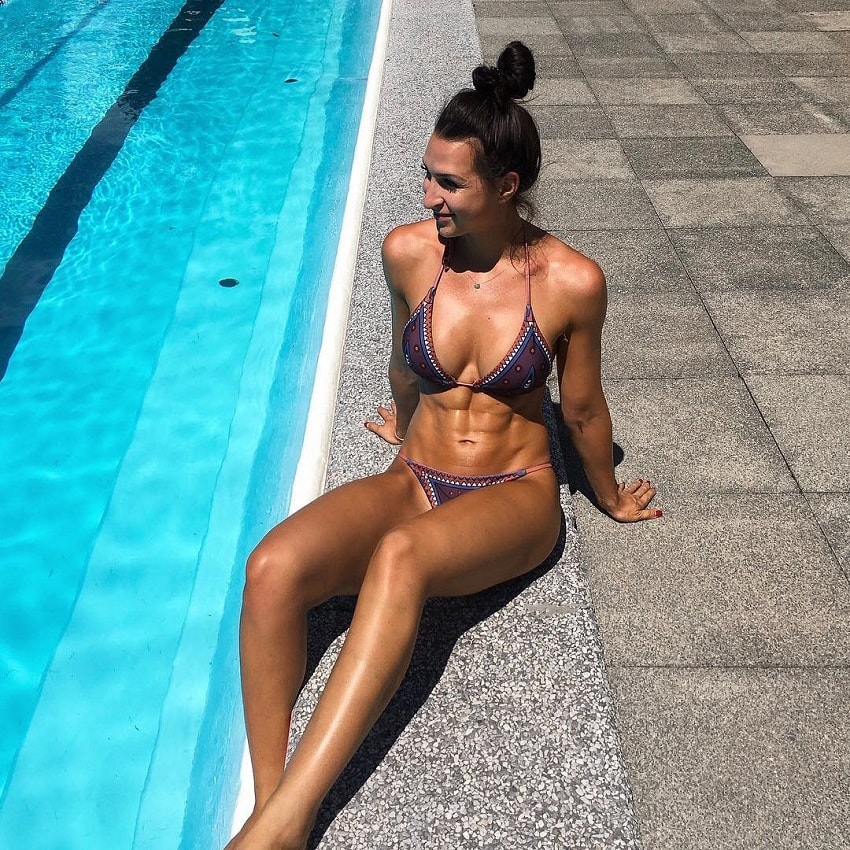 ---
Cardio
In terms of cardio, Eva performs it only when she prepares for a contest.
She'll typically do 30-60 minutes of cardio, 3-6 times per week throughout this period.
---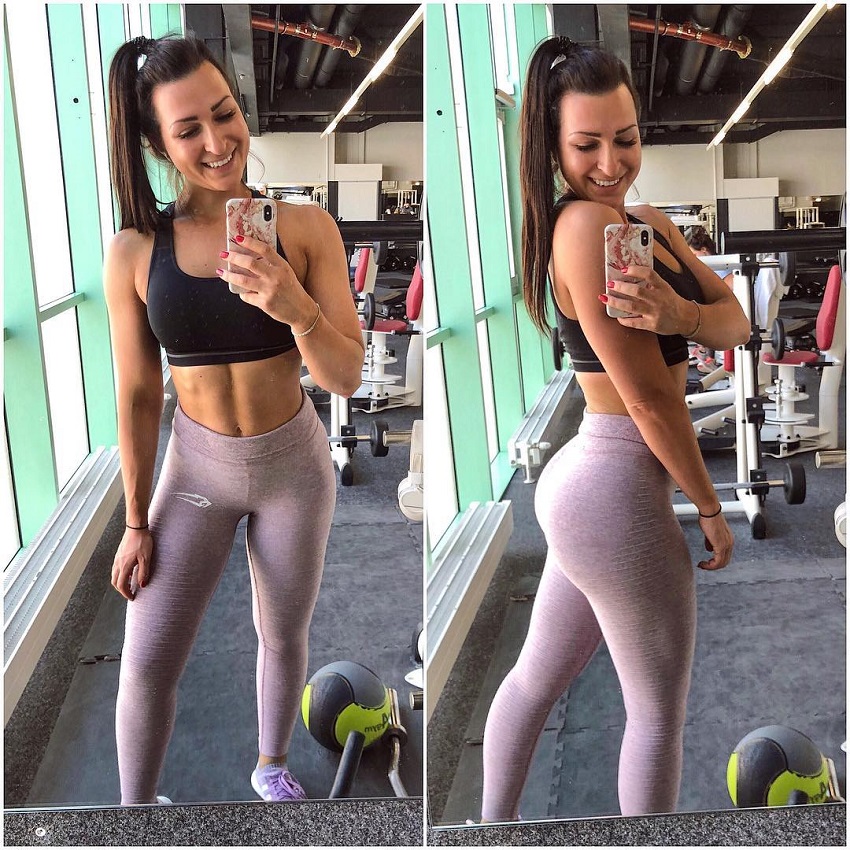 ---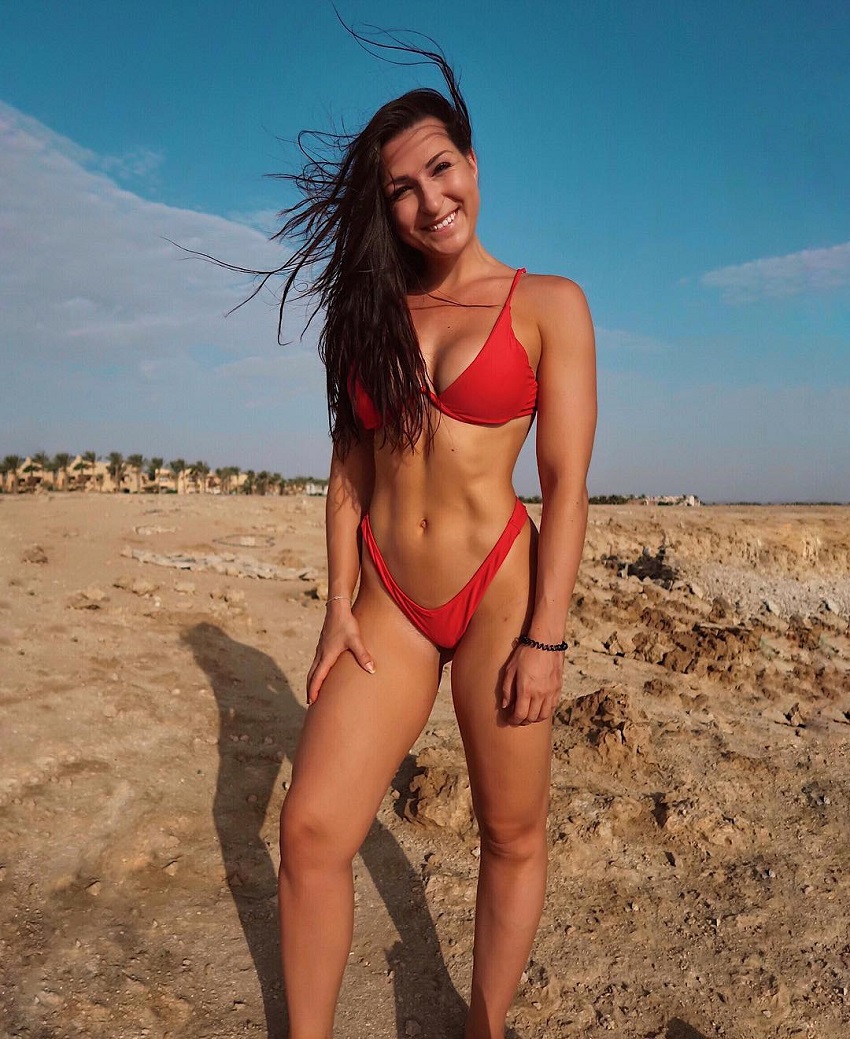 Nutrition
Dieting Phases
As a fitness competitor, Eva has an 'off-season,' and 'in-season' diet. When not competing, she'll consume calorie-dense foods which allow her to sculpt and shape her physique.
As she comes closer to the contest date, she'll gradually reduce her calories. However, Eva will make sure to maintain a high protein intake during this period to avoid losing muscle. The closer she gets to the contest, the more strict her diet becomes.
This means there are no 'cheat foods' allowed when Eva competes. It's only after her contest is over that she'll allow herself to have a more relaxed diet.
---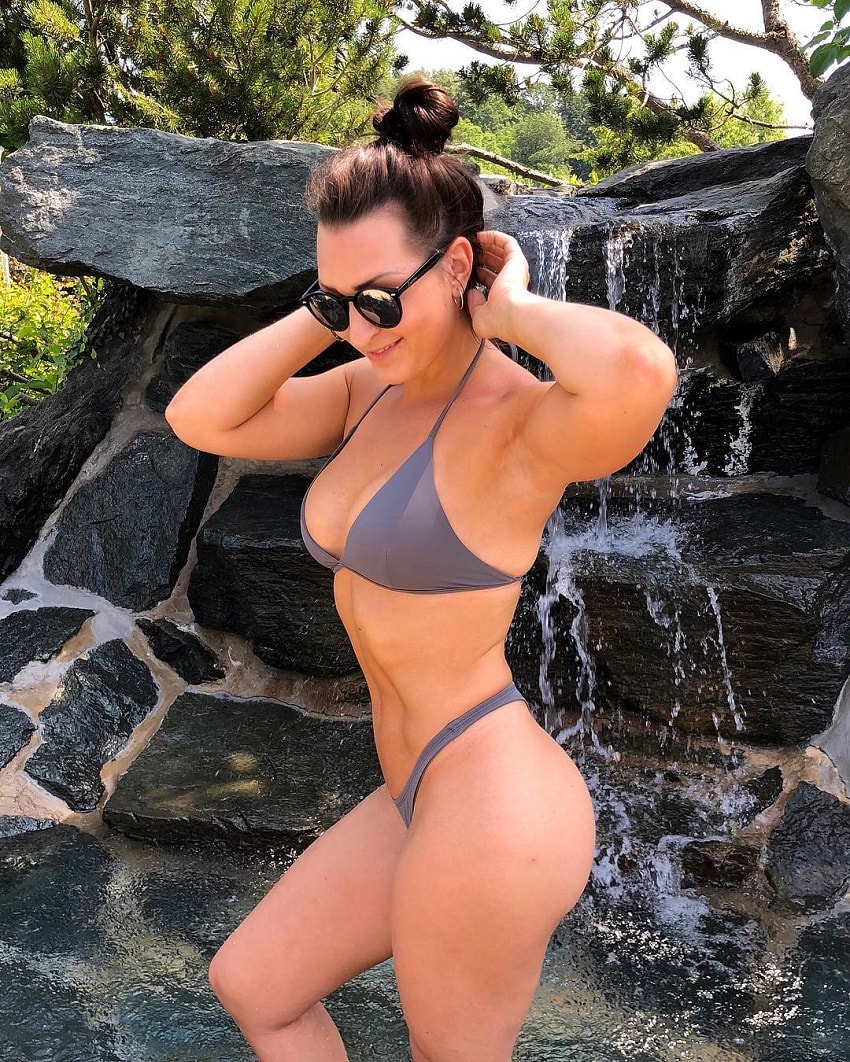 ---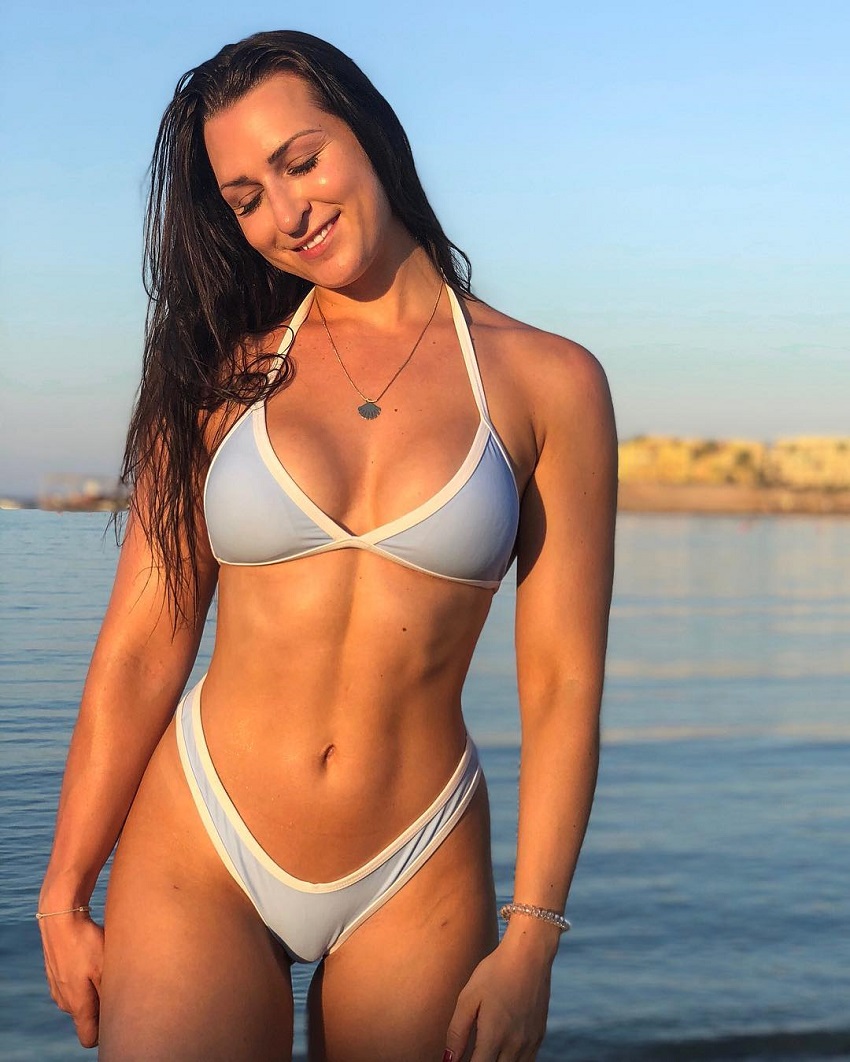 What we can learn from Eva Saischegg
Growing up, Eva dreamed of building a fit and lean physique. After embarking on her journey in fitness, she made this dream a reality.
Looking through her career and life, Eva has achieved an inspiring transformation. She's now an influence for everyone who follows her online.
Here's what we can learn from Eva Saischegg: Set measurable goals, keep moving forward, and don't let anything stop you from getting to where you want to be.