Emma Troupe
Emma Troupe is a nutritionist and personal trainer from Canada. She's known for her holistic approach to fitness, which includes structured weight training and balanced dieting routines.
But while Emma is popular for her healthy lifestyle today, she wasn't always happy with her body or health. Initially, Emma followed an unhealthy fitness routine. Which consisted of countless hours of cardio, along with a diet that was based on low-calorie foods.
After a few months, Emma's body weight dropped to an unhealthy low, which caused her to feel down and depressed. It was at this point, she realized she needed to change her approach to fitness. After implementing strength training into her routine, along with reducing cardio and increasing calories, she saw her physique completely transform.
Ever since achieving her transformation, Emma has set out on a mission to help others who are in the same spot as she once was. She does this by guiding them through her training and nutrition advice. Here are her best pictures, training style, and diet;
---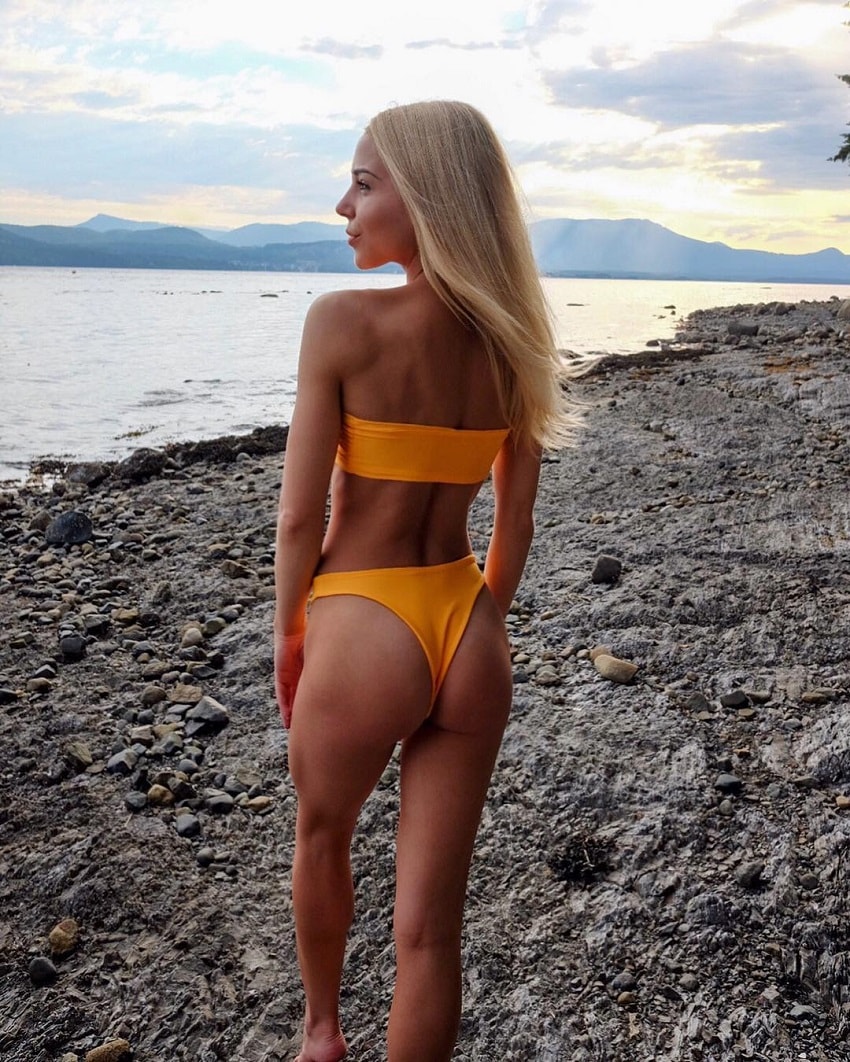 "Relaxation and enjoying yourself is more important than stressing out about the little things like missing a few days at the gym. "
Athlete Statistics
Full Name: Emma Troupe
Age
Date of Birth
Nationality
29
September 16, 1994
Canadian
| | |
| --- | --- |
| Age | 29 |
| Date of Birth | September 16, 1994 |
| Nationality | Canadian |
---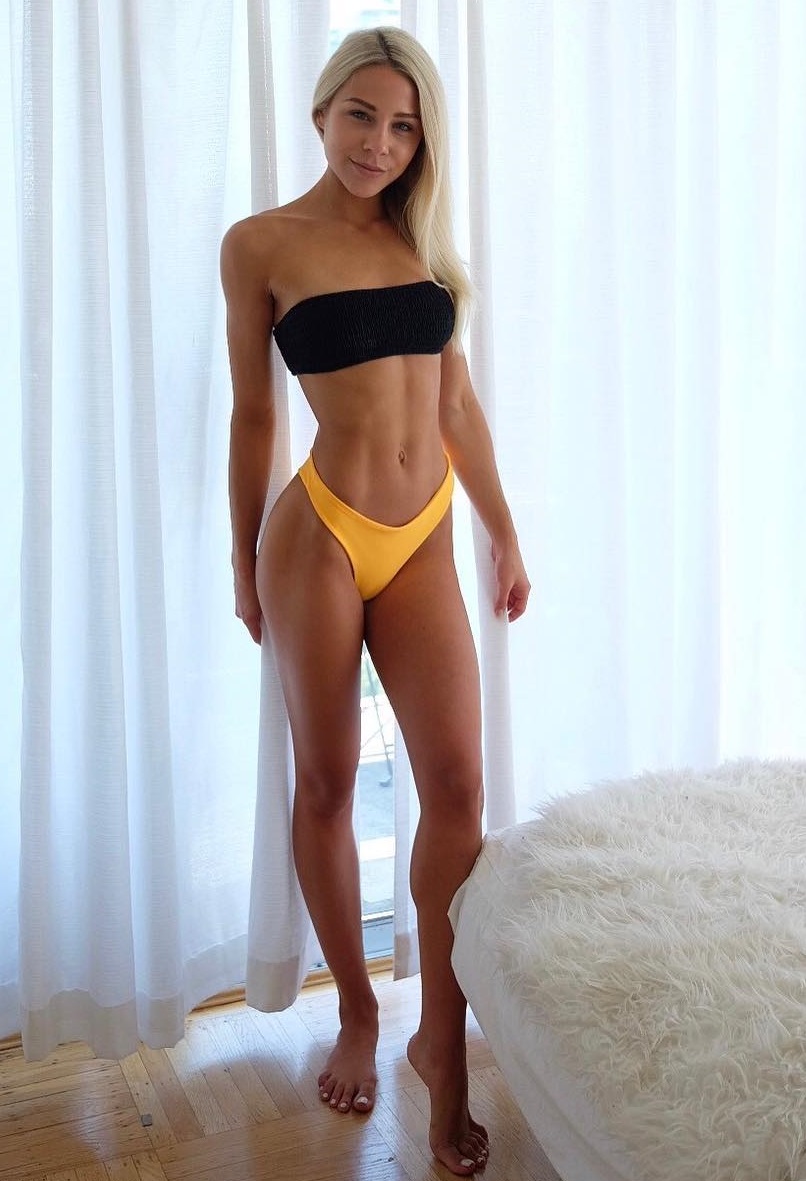 ---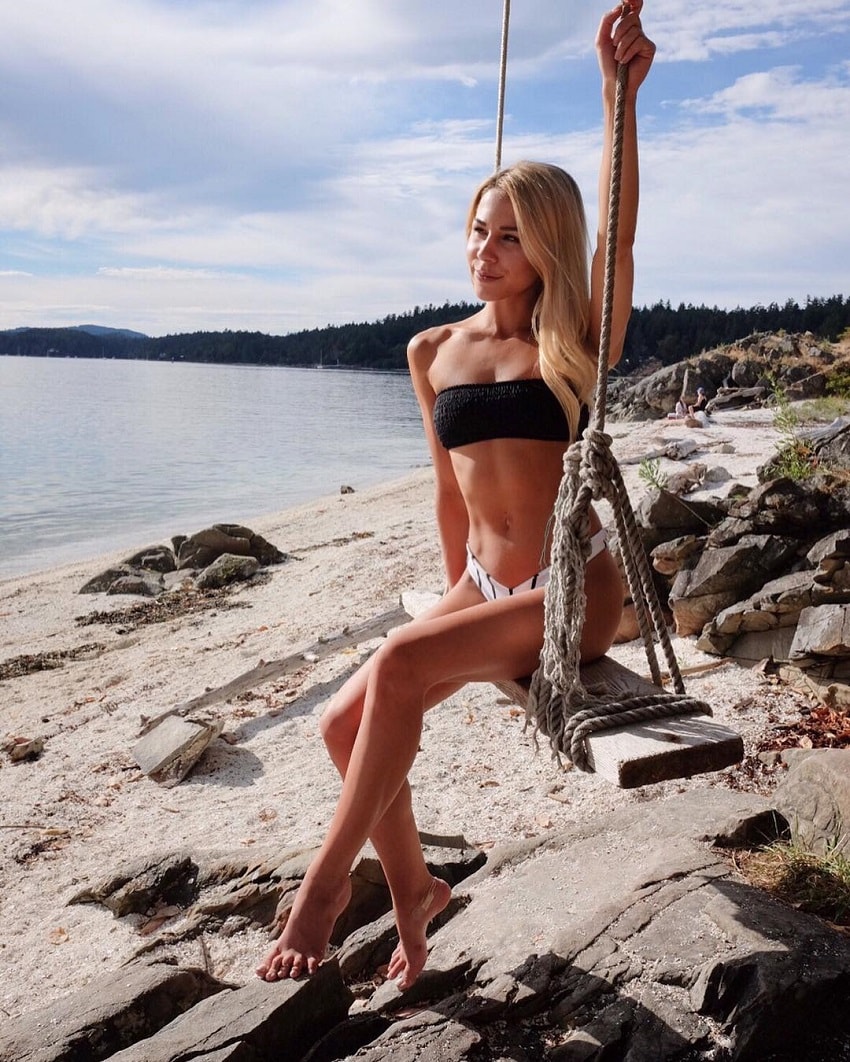 Accomplishments
Holistic Nutritionist
Personal Trainer
Fitness Influencer
---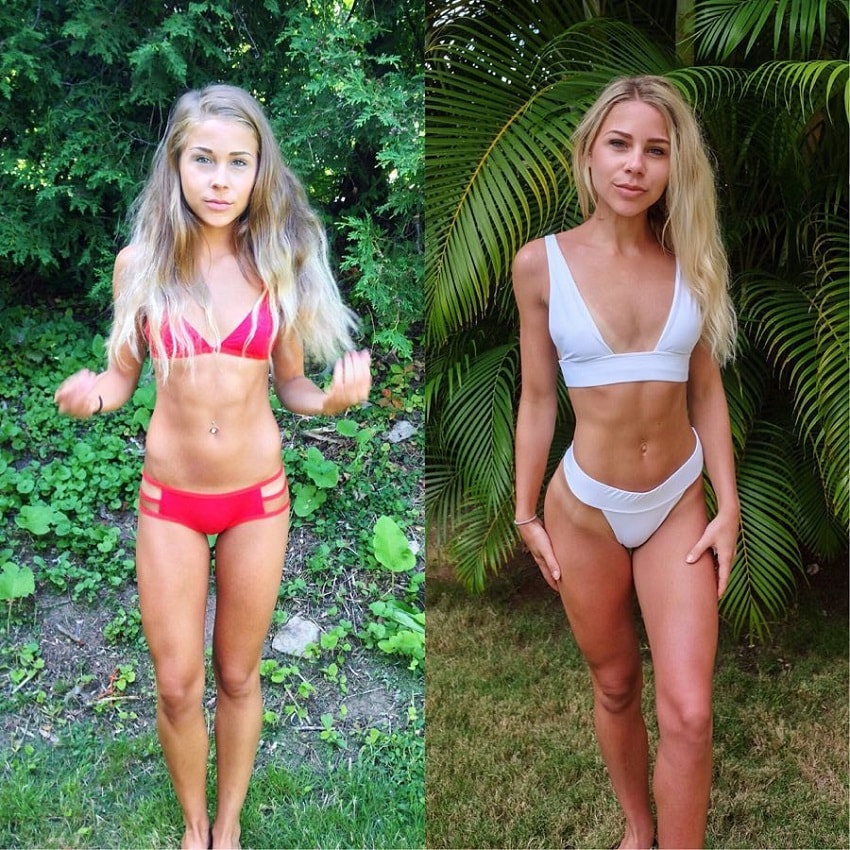 Emma Troupe's fitness transformation.
---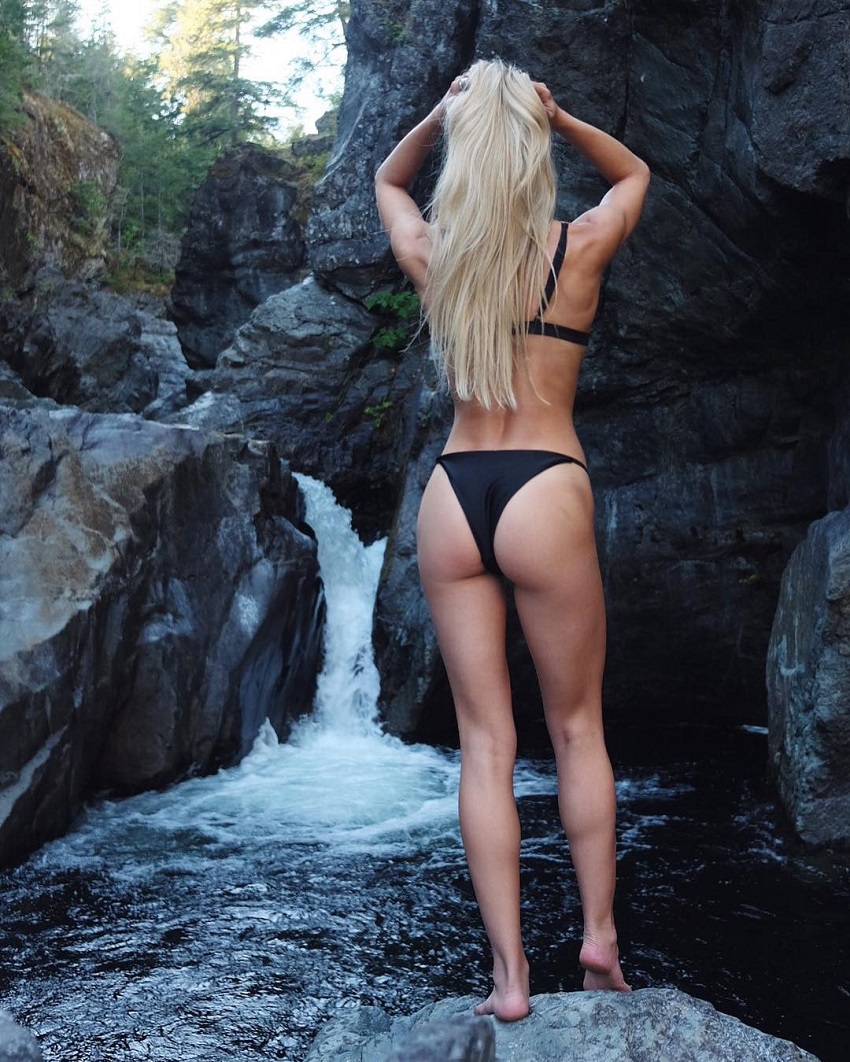 Training
Intense Cardio
Most of Emma's cardio workouts utilize multiple muscle groups. This not only increases her blood flow and cardiovascular health, it also improves her overall muscle tone.
As Emma says; "Using different muscles groups during a workout increases cardiovascular demand and blood flow from head to toe.
I find this is one of the best ways to help me sweat and fatigue more, and burn overall fat while maintaining muscle development." – Emma Troupe
Emma Troupe Abs Workout
Here's Emma's favorite workout for sculpting ripped abs;
Oblique Leg Lift, 45 seconds non-stop
Modified Bicycle Crunch, 45 seconds non-stop, alternating 3 knee tucks to a leg hover
Overhead Crunch to Straight Leg, 45 seconds non-stop
Emma will do these exercises without any rest in between. She'll rest only after she's finished the entire circuit, before repeating it for two to three times.
---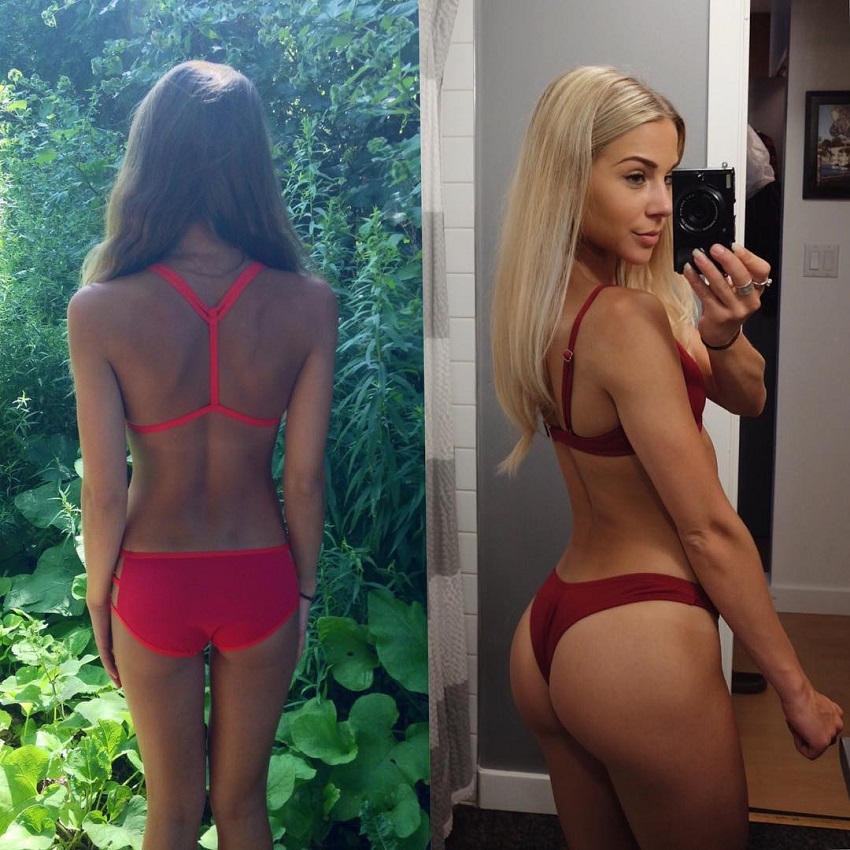 "Supplementing with protein has its benefits but you don't need to be taking it to reach your fitness and health goals, if your diet consists of enough."
Nutrition
Following Her Intuition
After trying countless diets, Emma has found that the best results come when she stops counting calories and starts listening to her body.
In Emma's own words; "I don't count calories or eat an extremely restricted diet. I use eating patterns I enjoy, and eat foods I love that I just don't happen to share on social media.
Nutrition should be about experimenting with new things and finding what works for your body! 
The best thing you can do is to create healthier habits and focus how you feel on the inside, rather than the sole image of outer appearance." – Emma Troupe
A Balanced Approach to Dieting
Although she always strives to reach her fitness goals, Emma also recognizes the importance of taking a break on her fitness journey.
If she feels her body can't keep up with her demands, Emma will take a day off from training and dieting. She'll allow herself to 'recharge' her batteries so she can be ready to take on new challenges.
As Emma said; "As much as I love the gym, I don't let it consume or take over my life. While I love eating healthy, I like to treat myself and indulge. The one thing I've learned and follow throughout my journey is that it's all about balance."
---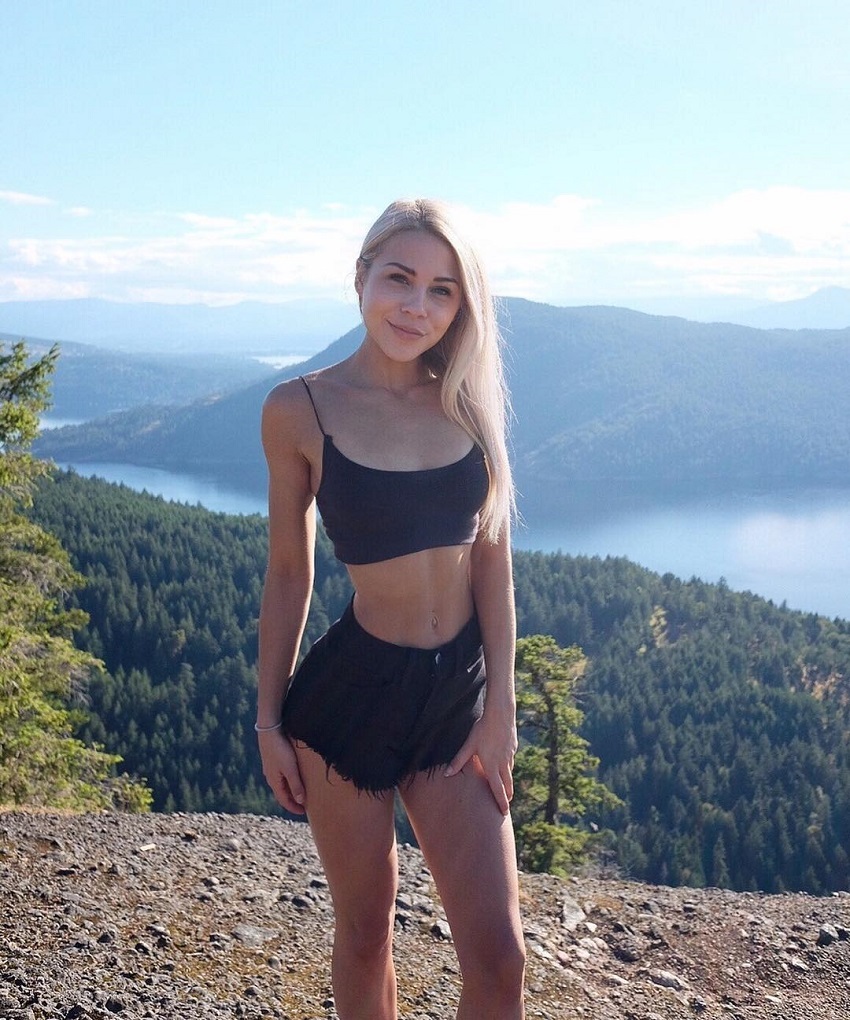 ---
Probiotic Foods and Gut Health
Emma likes eating probiotic-rich foods to maintain a healthy gut. These foods include kimchi, sauerkraut, fermented fruit, and kefir.
Here's Emma talking about the benefits of probiotic foods; "We all have bacteria in our gut! The levels of good vs. bad bacteria in your digestive system can easily fluctuate due to what you choose to eat.
The health of your gut doesn't only just work on digestion – it can also affect the immune system, your weight, skin conditions, and energy levels."
---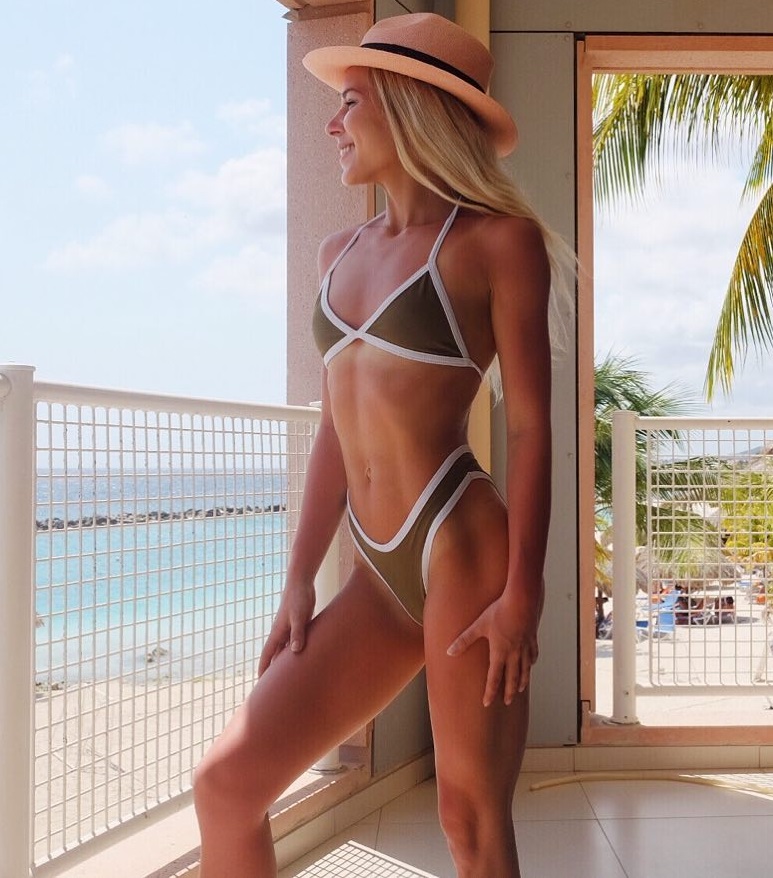 ---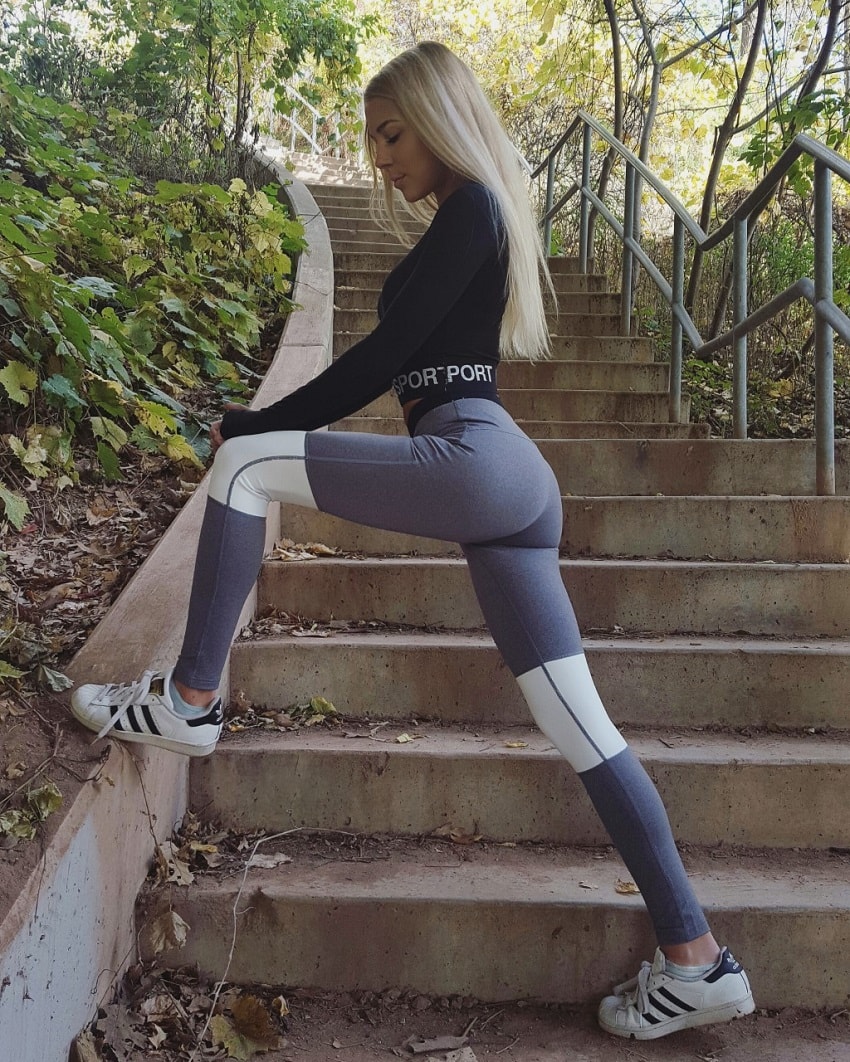 What we can learn from Emma Troupe
Emma Troupe doesn't advocate an extremely strict diet or training. Instead, she encourages people to listen to their body and follow what works best for them.
With the same approach to fitness as Emma, you too can build an awesome physique, and also, a healthy mindset.