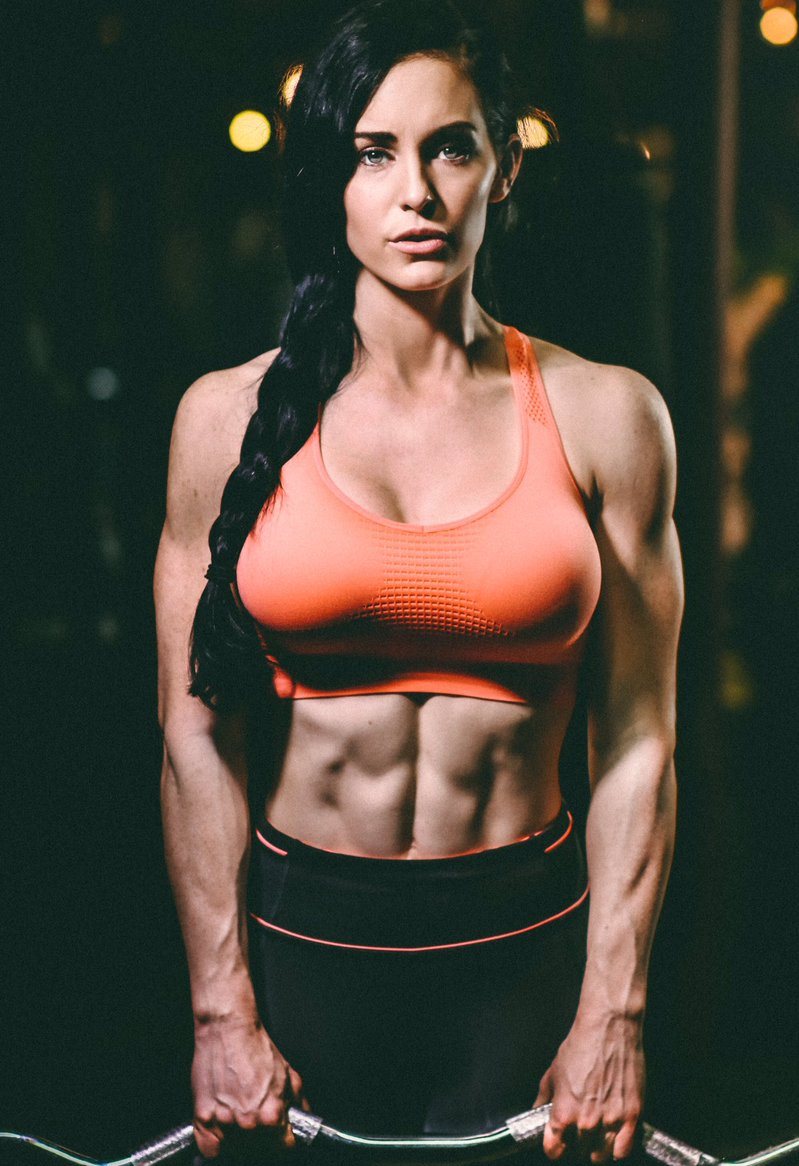 Emily Hayden
Bikini Competitor, Fitness Model
Originally from Houston, Texas, but later moving to California, Emily Hayden is a personal trainer, nutritionist, fitness model, and the IFBB bikini competitor.
Emily's fitness beginnings date back to when she was 7 years old, helping her father train his clients in their gym. Soon, she adopted the fitness lifestyle full-time – starting a training business of her own after she graduated from college.
From that moment on, Emily has climbed to the "top of the ladder" in the fitness industry. She's become a qualified online coach, and a professional bikini competitor with impressive results on the stage.
This is her story:
---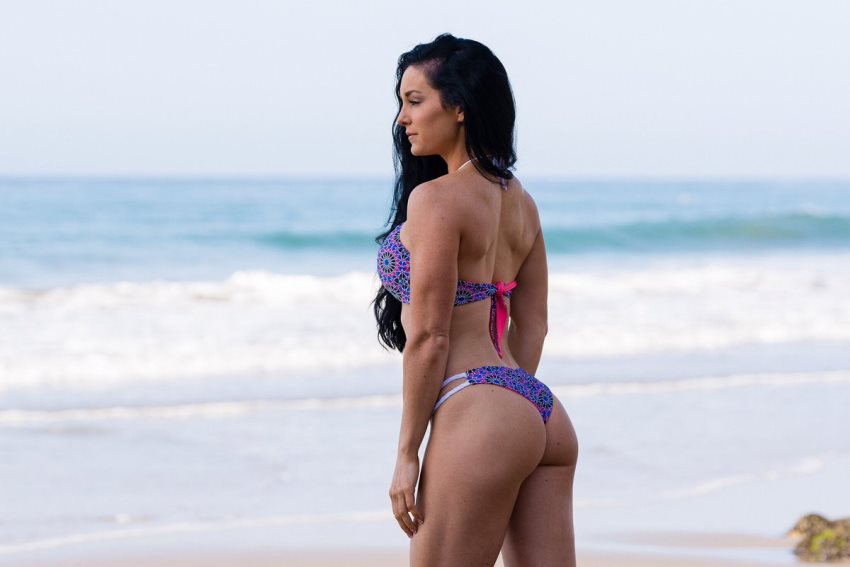 "People will always have their opinions whether you ask for it or not. Just remember what they say to you and how they act are a reflection of themselves, not of you. Unless it is a close family member, or very close friend offering constructive criticism, don't take it personally."
Athlete Statistics
Full Name: Emily Hayden
Weight
Height
Nationality
Profession
125 - 135lbs (56.7 - 61.2kg)
5'8" (172.5cm)
American
Bikini Competitor, Fitness Model
Era
2010
| | |
| --- | --- |
| Weight | 125 - 135lbs (56.7 - 61.2kg) |
| Height | 5'8" (172.5cm) |
| Nationality | American |
| Profession | Bikini Competitor, Fitness Model |
| Era | 2010 |
---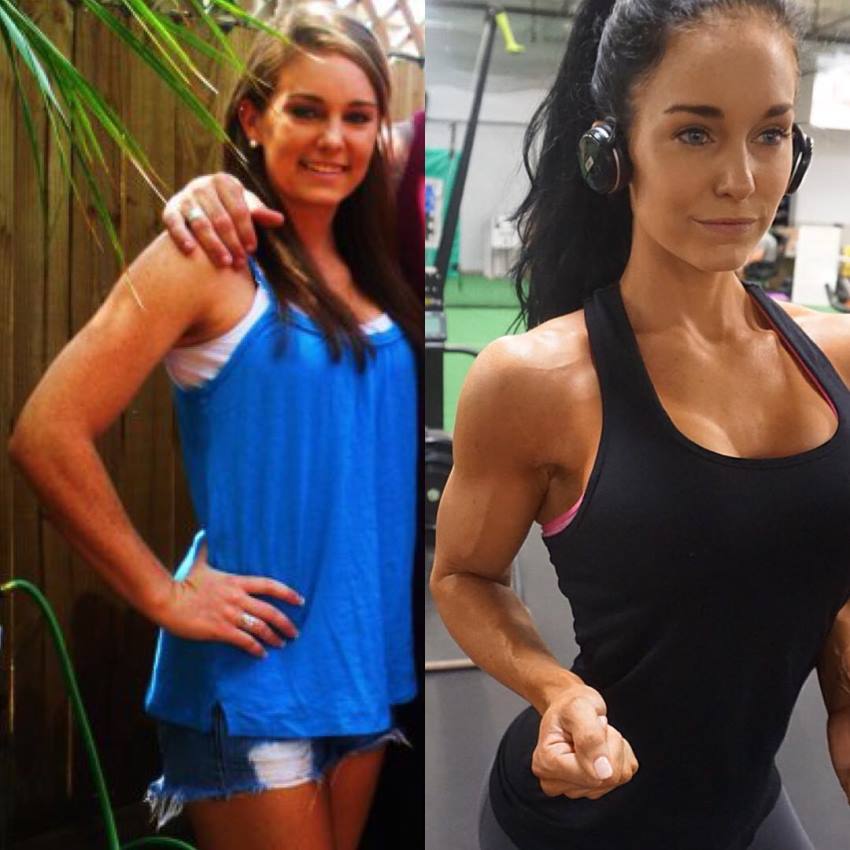 "Each time I travel to a new place, I gain new perspective. There's so much more out there. So many people, places, and cultures that I've never experienced."
Accomplishments
Certifications
Certified Personal Trainer
Womens Fitness Specialist
Weight Loss Specialist


Fitness Nutrition Specialist
Bodybuilding Achievements
IFBB Bikini Pro
4x 1st place Bikini Champion
2 x Overall Bikini Champion
Competition History
2016
NPC USA Championships, 1st place, Pro Card
2015
NPC USA Championships, 3rd
2014
NPC USA Championships, 9th
NPC Universe & Fitness National Championships, 12th
2013
NPC National Championships, 7th
Texas State Championships, 1st
Border States Classic, 1st
NPC Adela Garcia Classic, 3rd
---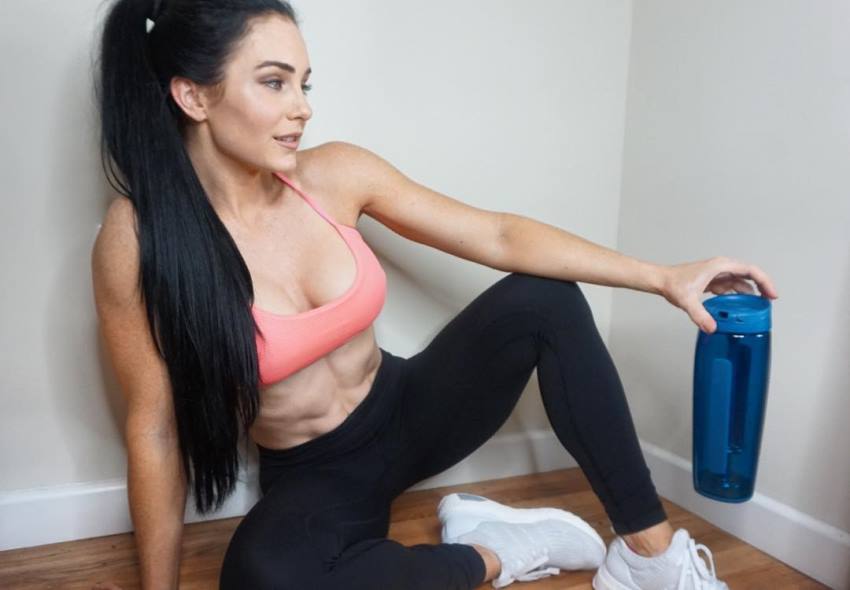 "My family has always been into health and fitness as long as I can remember. I grew up using soy milk in my puffin's cereal, eating Ezekiel bread, and drinking barley green thinking that was normal."
Biography
Fitness From the Start
Born and raised in Houston, Texas, Emily Hayden had an active and "fun" upbringing. As one of seven children in the family, she enjoyed watching her father train his clients in his private training facility; aspiring to become like him one day.
This interest in fitness and a healthy lifestyle was instilled in Emily from an early age – at 7, she learned how to 'spot' her dad's clients, as she said; "I was learning how to spot people, and screaming "one more rep" to his clients."
By the age of 14, Emily 'lived and breathed' fitness. She trained hard in the gym, had an exceptionally healthy diet, and helped her father grow his business. Unsurprisingly, this eventually led to her pursuing a full-time career in fitness; starting her own women's training boot camp business after she graduated from college.
Competitions and Pro Card
In 2013, Emily took one step further in her fitness career, and began competing for the NPC Bikini shows. Her first competition came in April 2013, at the Adela Garcia Classic. She took home 3rd place that day.
Several months later, she won her first show, the Border States Classic, before winning another show four weeks later – NPC Texas State Championships.
By 2016, Emily competed in a total of 14 shows, seven of which were nationals. She also earned her Pro Card in the process, after being called out as the winner of the NPC USA Championships 2016.
---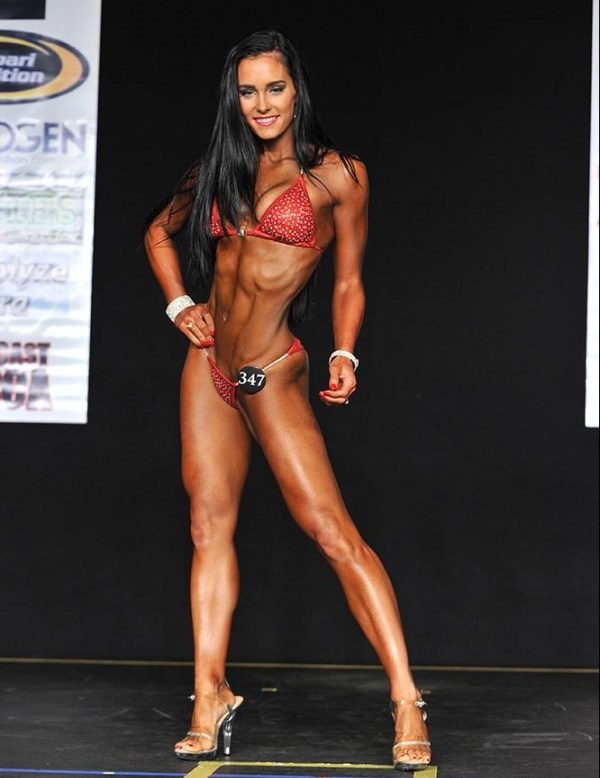 ---
Moving to California
Since winning her Pro Card, Emily has become a certified personal trainer, nutritionist, and business owner. She's also moved across the country to Los Angeles, California, to further pursue her career in fitness.
Proud of her accomplishments, Emily continues to inspire everyone who follows her journey. Emily's plan for the future; "I aspire to inspire all those around me. I know I can make a difference in this world, and I plan on it. Even if I just touch one girls life, it will be worth it."
---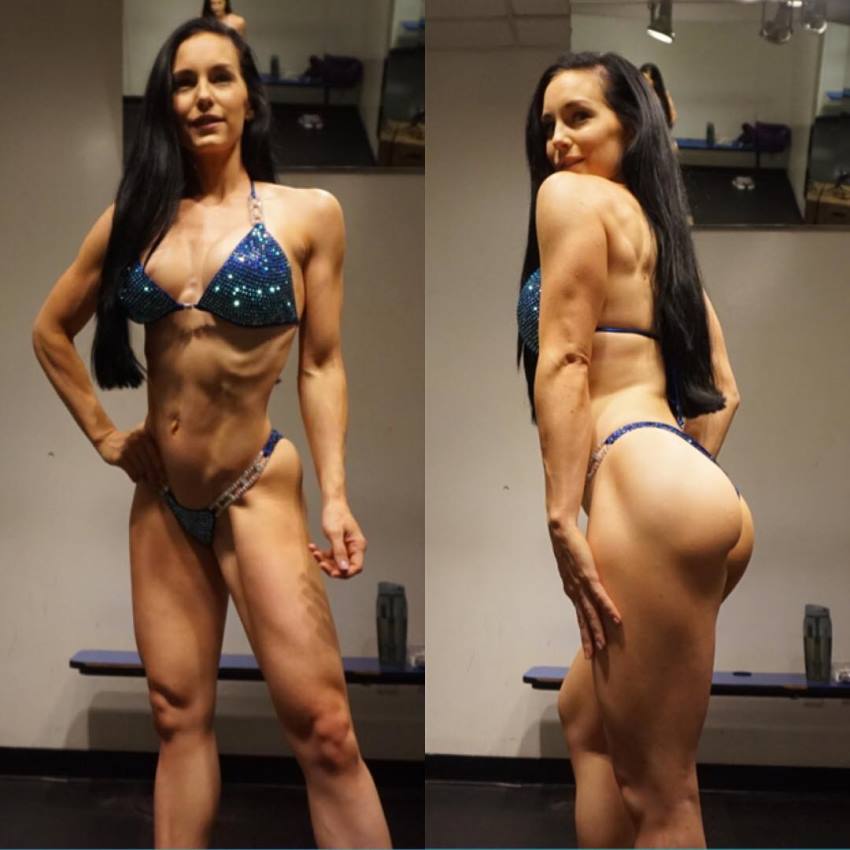 Training
Glute Workout
As a big fan of super-sets, Emily keeps her workouts short and intense. Same goes for her glue workouts, which usually looks like this;
Leg DL on step: smith machine: 1 set x 20, 3 sets x 15, 1 set x 12

Bosu Ball Squats (squeeze at top): 5x 20

Leg Press feet high: 5 sets x 25

Reverse Lunges 5 sets x 12 per leg

Glute Bridge/Hip raise on hamstring curl machine: 5 sets x 25 reps

Lying Hamstring Curl 5 x 12

Abductors standing 4x 15

Seated hamstring curl 1 x 20, 2 x 15, 1 x 12

Walking lunges with kettlebells: 3 sets x 30 steps total

Frog Jumps/Leap frog: 3 sets x 20 total (10 there and 10 back)
Once her workout is done, Emily goes on a bike or stairs to do 10-15 minutes of cardio.
---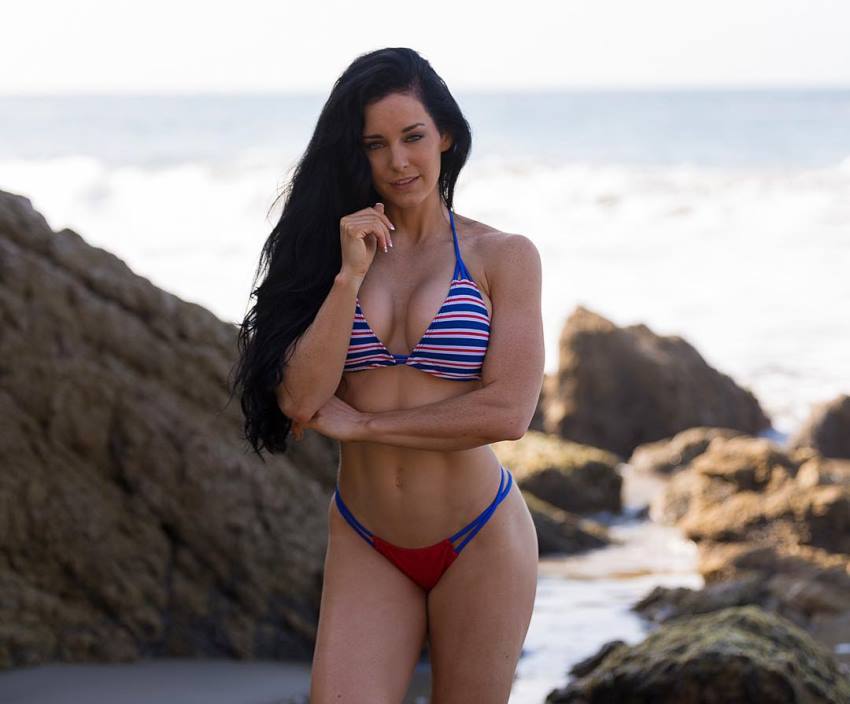 ---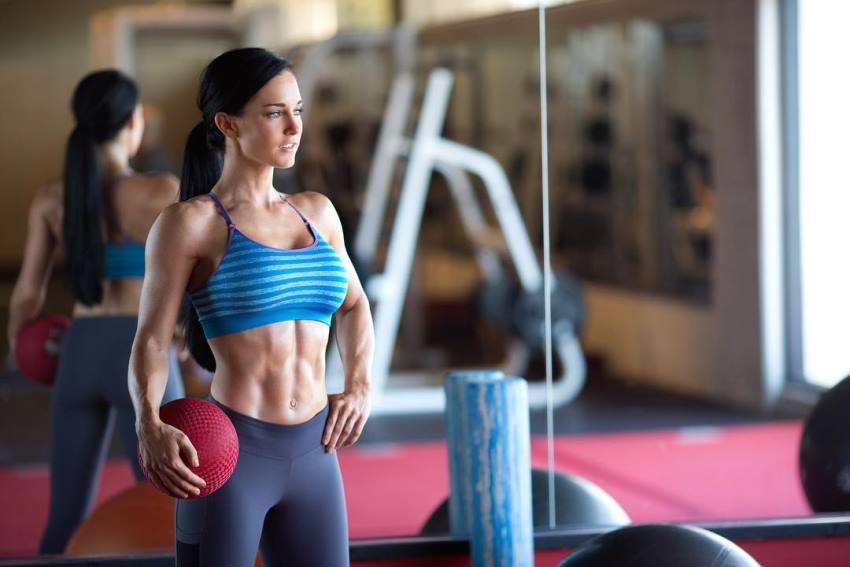 "Things may not go as you planned. But don't lose hope. Stay focused. Stay positive. Things will always work out how they should. So don't fight it. Embrace the change as it comes, and learn to evolve with life."
Nutrition
Balanced Diet
When it comes to her nutrition, Emily keeps a 'fine' balance between having a clean diet and letting loose from time to time. For most of the time, she eats regular healthy foods like every other fitness competitor. Some of these foods are chicken, brown rice, broccoli, fruits, and fish.
However, when she's not preparing for any special event, Emily rewards herself with her favorite cheat meal – a burger.
Supplementation
Emily sticks to the basics when it comes to her supplements. The only supplements she uses on a regular basis are whey isolate, BCAAs, and a pre-workout.
In the build-up to a competition, she may add in extra supplements, such as fat burners and multivitamins.
---