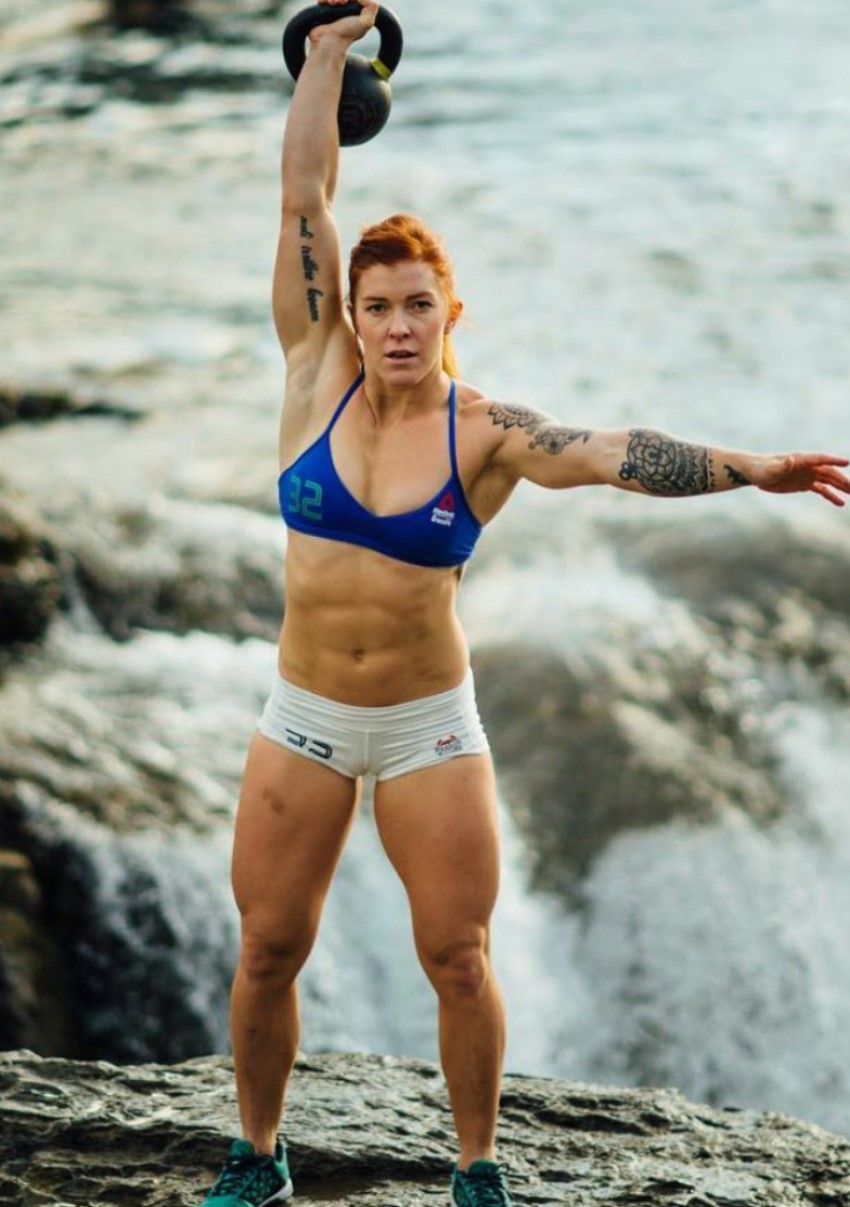 Emily Abbott
CrossFit Athlete
Born and raised in Calgary, Canada, Emily Abbott spent most of her childhood and teenage years working on the family farm while attending school. During that time, she became disciplined and adopted a hard working attitude.
Her CrossFit journey started in 2012 after she finished college and came back from traveling across Europe. She gained excess weight during the tour and decided to try CrossFit to get in shape.
She quickly became interested, got in shape and started competing. Emily has since become a well-known CrossFit athlete with an ever growing recognition on social media and within the Crossfit community.
This is her story:
---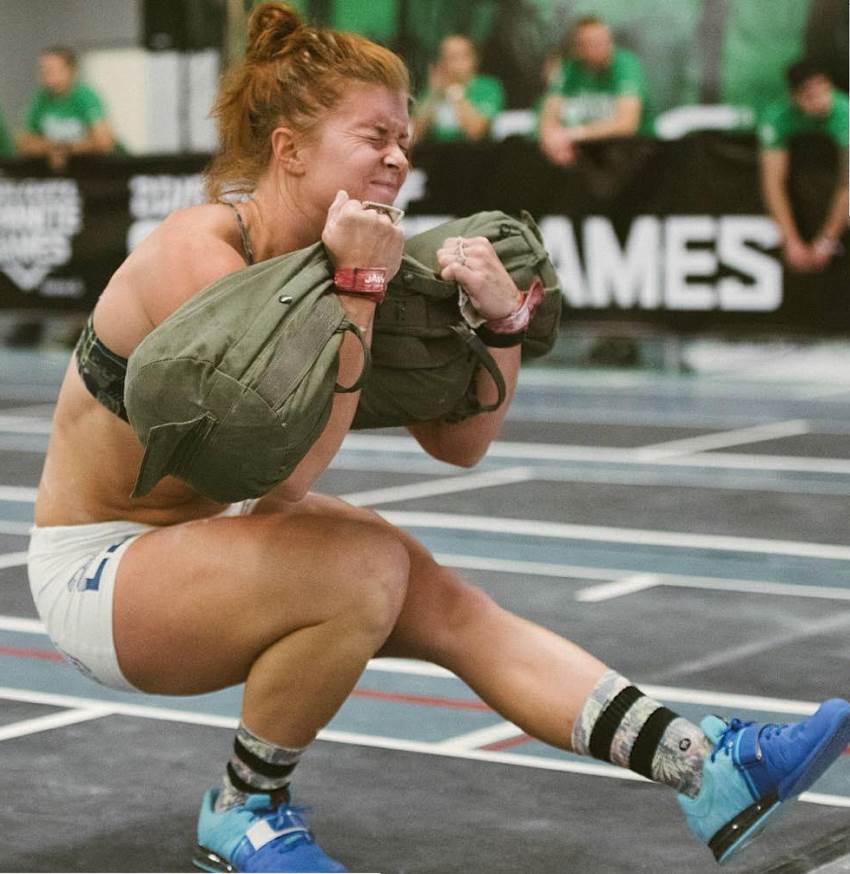 "If you're going to pull might as well pull the hell out of it…"
Athlete Statistics
Full Name: Emily Abbott
Weight
Height
Year of Birth
Nationality
155 - 165lbs (70.3 - 74.8kg)
5'7" (170cm)
1989
Canadian
Profession
Era
CrossFit Athlete
2010
| | |
| --- | --- |
| Weight | 155 - 165lbs (70.3 - 74.8kg) |
| Height | 5'7" (170cm) |
| Year of Birth | 1989 |
| Nationality | Canadian |
| Profession | CrossFit Athlete |
| Era | 2010 |
---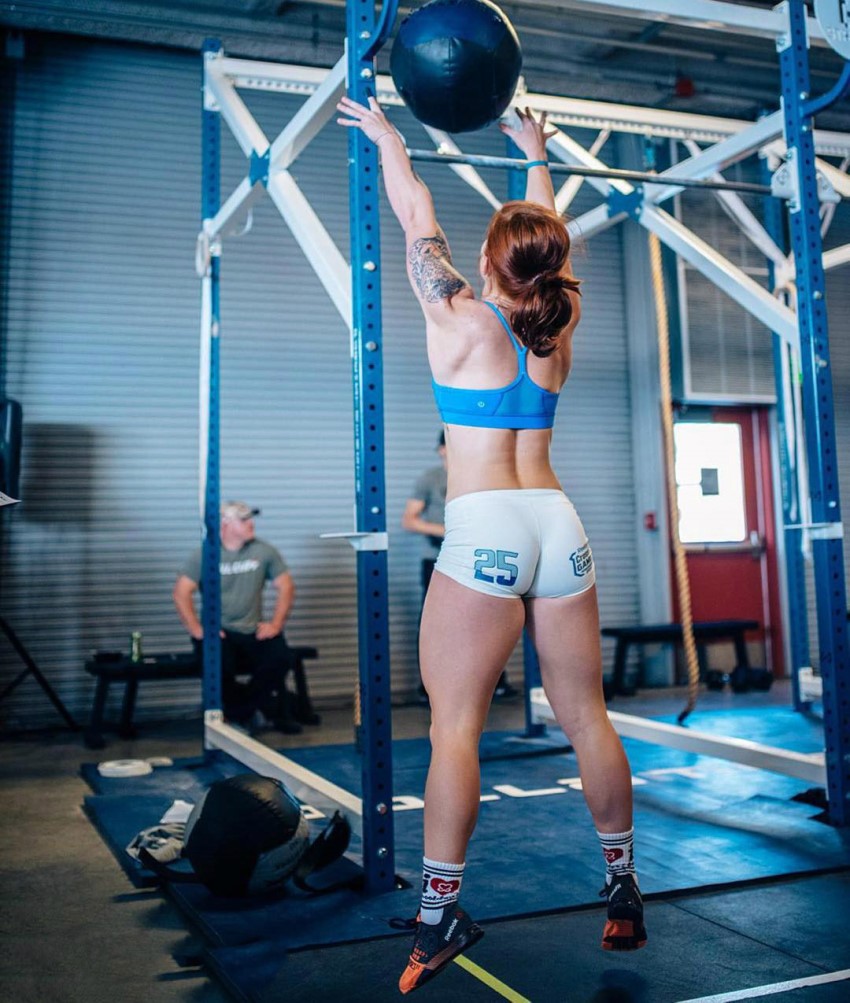 Accomplishments
Competitions
2015 Reebok CrossFit Games, 8th
2016 Canada West Open, 1st
Record Lifts
Clean & Jerk – 240 lb
Snatch – 190 lb
---
Biography
Early Years
Emily spent most of her childhood in Calgary, where she was raised together with her 3 siblings. By the time she was 12, she moved to the countryside with her family and started working on a ranch.
She was always interested in physical activities and sports, and said how living on a farm gave her the discipline and work ethic she needed for challenges she would later face.
Emily also attended school at the time she worked on the ranch, and whenever she had free time she would take part in a variety of sports, such as football, Track & Field, volleyball, and basketball.
After she entered college, Emily started playing basketball for the University of Windsor, where she later won two national championships and became the captain of the team. She said it was one of the moments that defined her and gave her motivation to keep pursuing bigger goals.
Discovery of CrossFit
Abbott eventually graduated from Windsor with a degree in English, and afterward decided to take a break from physical activity by going on a tour across Europe for several months.
During the time she was traveling, Emily gained a significant amount of weight, and on her return, she wanted to find a way to get fit and healthy.
When she got back from the tour, Emily moved to St. Louis and then started to research how to lose weight. She found CrossFit and decided to give it a try.
Emily started taking part in CrossFit and quickly noticed changes in the shape of her body, and improvements in her endurance.
Dengue Fever
Abbott started traveling again, but this time she stopped at Crossfit gyms along the way so she could keep up with her level of fitness.
She said she'd always make time to workout despite her travels because she wanted to compete and stay in shape during the whole year.
Soon, Emily came to Australia, where she participated in the 2013 Open Workouts where she placed 98th with a score below 13.5. During that time, she became hospitalized because of a dengue fever she caught while competing.
---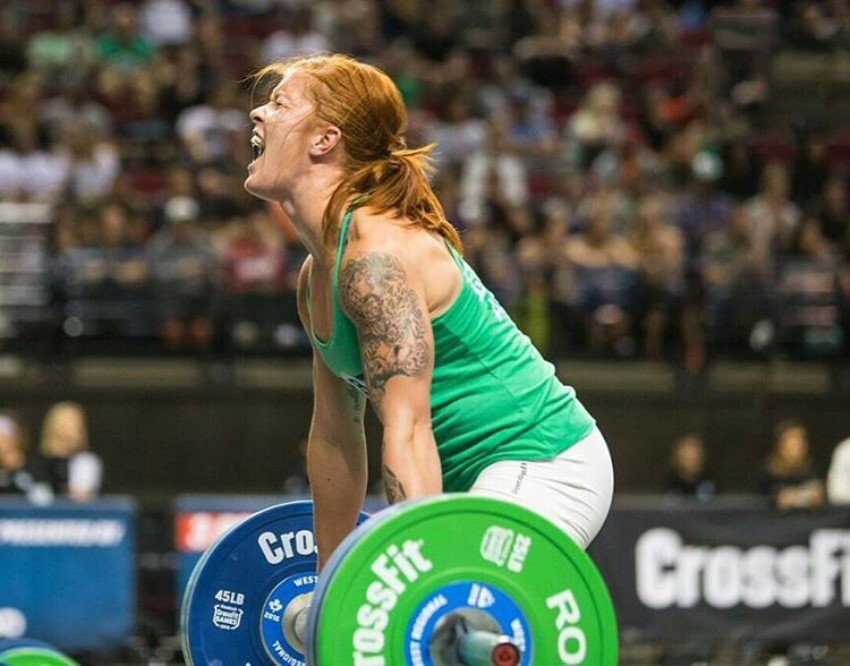 ---
The Comeback
After she recovered from the disease, Emily returned to Calgary where she started coaching and training CrossFit for several hours a day, determined she would succeed in the sport.
She also thought about competing for a second time, so she booked a trip to St. Louis for a week and hired a coach so she could start her professional CrossFit career.
Emily admitted how it was very hard at first because she still didn't know a lot about CrossFit at the time, and said how everything felt like an "uphill struggle", but she was determined to continue.
It wasn't long before she started improving, attracting the attention from her coach who was impressed by her progress. Emily said; "After just one week of training a couple hours every day, I realized I got so much better and it was so empowering." – Emily Abbott
Competitions
Abbott returned to Canada and started training under the remote guidance of her coach. After several months of hard work and dedication, Emily participated in the Open games once again, this time qualifying for Canada West Regional in 4th place.
Emily said she was surprised by the result she managed to accomplish. Her main goal was to qualify for the CrossFit Games, and she could only do it if she qualified in the Canadian West Regional competition.
She did just that. After finishing in 5th place after day 1 and winning Event 4, which was a result that brought her 1st place in the overall category. She continued with her excellent results, winning event 6, and underperforming in event 7, but overall, it was enough for her to finish 1st and qualify for the Games.
Needless to say, the aspiring athlete was astonished by what she managed to achieve in such a short period of time.
The Games and Other Competitions
Emily didn't have a lot of time for preparations, so she immediately went back to St. Louis, where her coach was located and started preparing for more competitions.
After a few months of intense training, Abbott arrived at the 2015 Reebok CrossFit Games, where she came in a respectable 8th place.
Emily said how she was proud of what she had managed to accomplish in such a short period of time.
The following year she participated in the 2016 Canada West Open, and took home 1st place, proving to herself and to her growing fan base her true potential.
---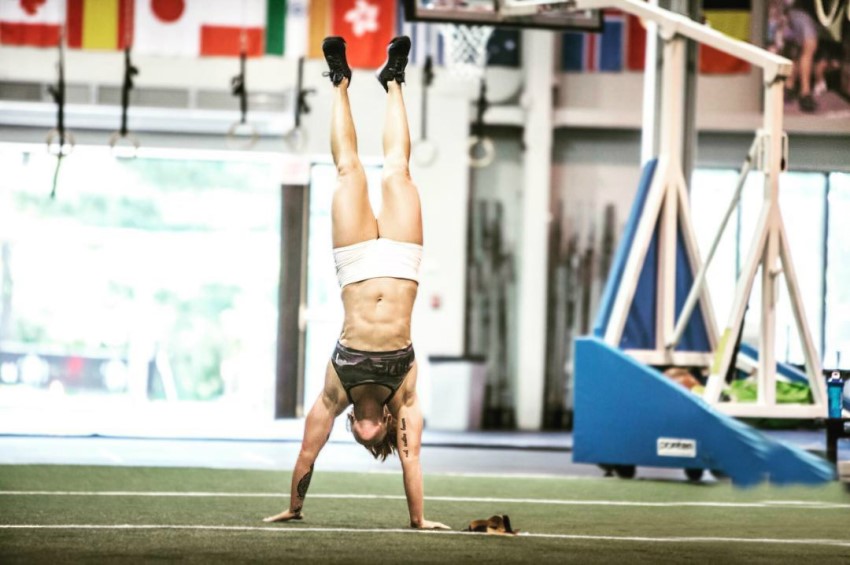 Training
Training Philosophy
Emily is known for her ruthless workout routine, training twice a day for 2-4 hours. She believes in dedication and hard work as a staple of any successful workout regimen.
Her favorite exercise is Clean and Jerk, for which she holds a personal record of 240 pounds.
Advice for Beginners
Emily says that anyone who is contemplating on starting their CrossFit journey must have several good traits in order to succeed, and these are:
Being consistent whenever doing something.
Staying patient when starting out. Abbott said how CrossFit can be overwhelming, and it's important for one to focus and take his or her time.
"Don't compare yourself to others – compare yourself to you a year ago."
---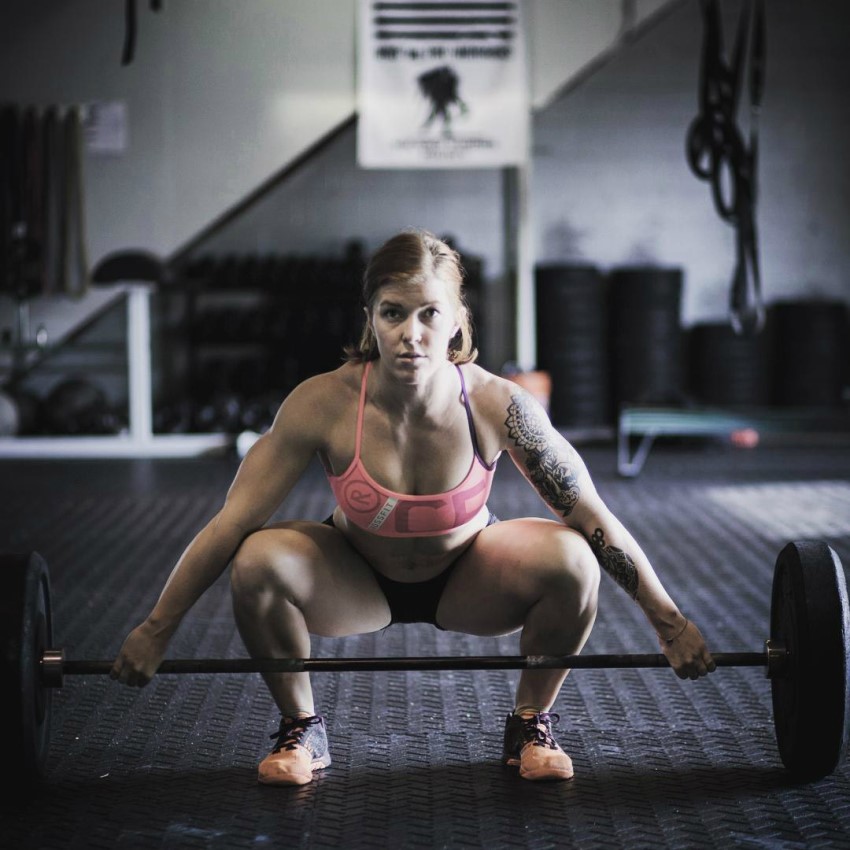 Nutrition
Emily is an advocate of eating clean, whole foods, but doesn't usually measure her food. She feels that it's unnecessary to do so if she regularly eats a nutrient-dense diet.
Tips for Travelers
During her travels, she had to face many obstacles in order to stay fit, and these are 2 of her best tips for staying in a good shape while traveling:
Hydrate- bring your own water bottle on the plane and ask the flight attendants to fill it up.
Try your best to be organized by bringing healthy snack options with you.
---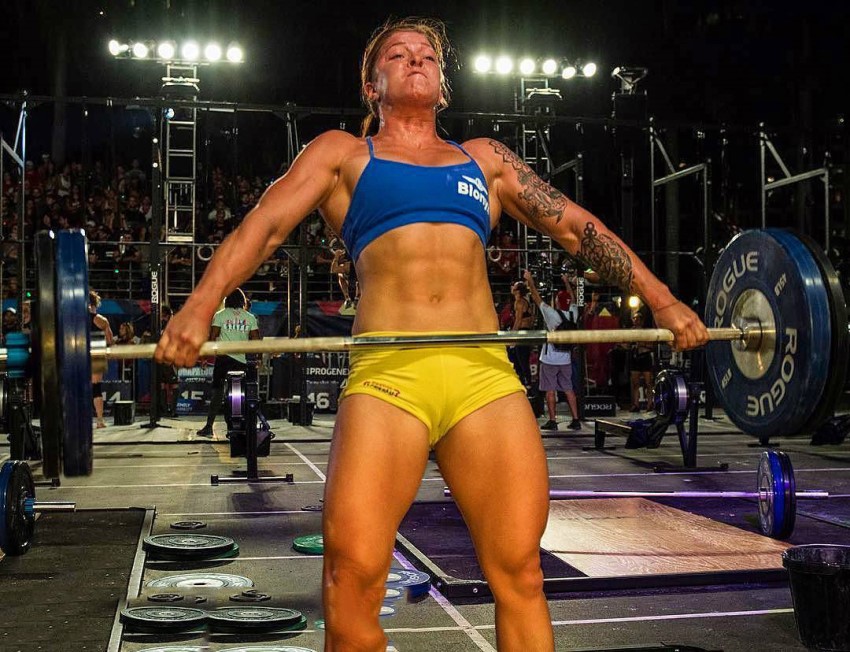 Idols and Influences
According to Emily, most of her success is attributed to her early days, where she learned about hard work and persistence while working on a farm, going to school, and instead of spending free time relaxing, she would train or play sports.
She believes these are the reasons why she became so successful and an inspiration to fans worldwide.
---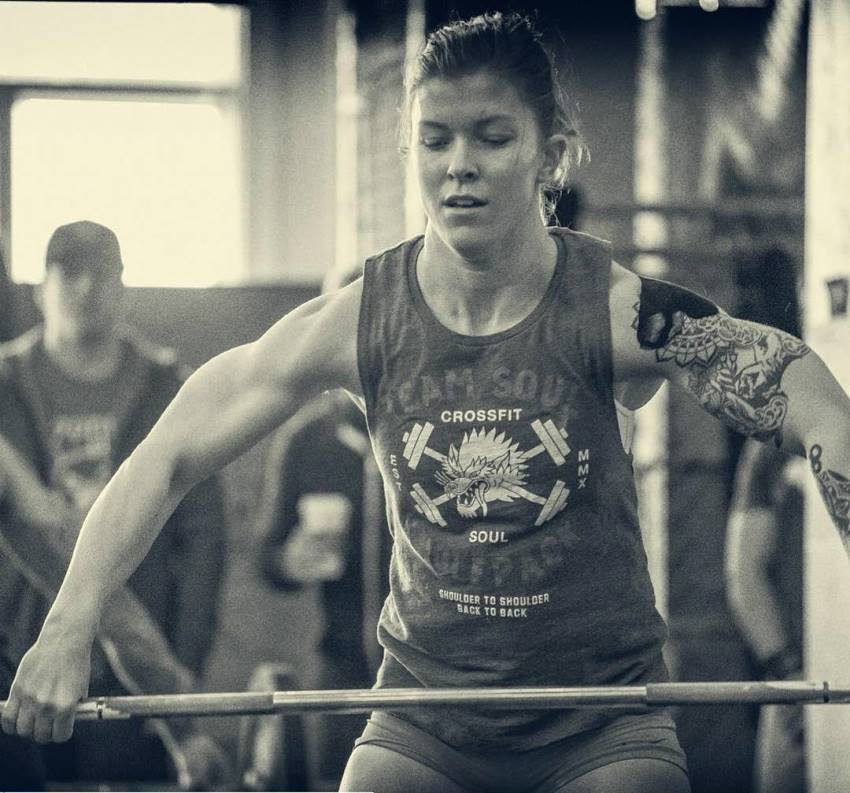 What we can learn from Emily Abbott
Emily was raised in tough circumstances, having to work on a farm when she was 12 while attending school. She didn't have much free time during her early years, yet she managed to become a world-renowned CrossFit athlete from her discipline and work ethic.
Abbott attributes a big part of her success when she had to work on a ranch with her family. She believes that "tough times create tough people".
Therefore, by striving to succeed despite difficulties, just like Emily, you too could achieve your own greatness.