Eliyan Lobez is an Australian IFBB Pro bodybuilder, business owner, and fitness coach. She is most recognized from her efforts opening a successful gym and winning various IFBB Pro events. She's also claimed victory in many Crossfit and Powerlifting competitions.
Eliyan is also a highly qualified boxing, and strength & conditioning coach. She's educated many clients at her facility in Brisbane, Australia, and thanks to this, Eliyan boasts a large online following alongside a large community of followers in her home country Australia.
---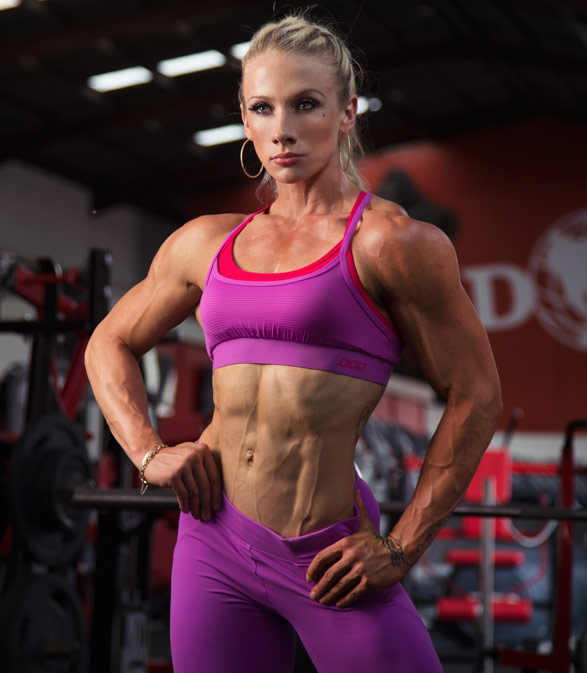 Athlete Statistics
Full Name: Eliyan Lobez
Weight
Height
Year of Birth
Nationality
135 - 145lbs (61.2 - 65.8kg)
5'7" (170cm)
1988
Australian
Profession
Era
Bodybuilder
2010
| | |
| --- | --- |
| Weight | 135 - 145lbs (61.2 - 65.8kg) |
| Height | 5'7" (170cm) |
| Year of Birth | 1988 |
| Nationality | Australian |
| Profession | Bodybuilder |
| Era | 2010 |
---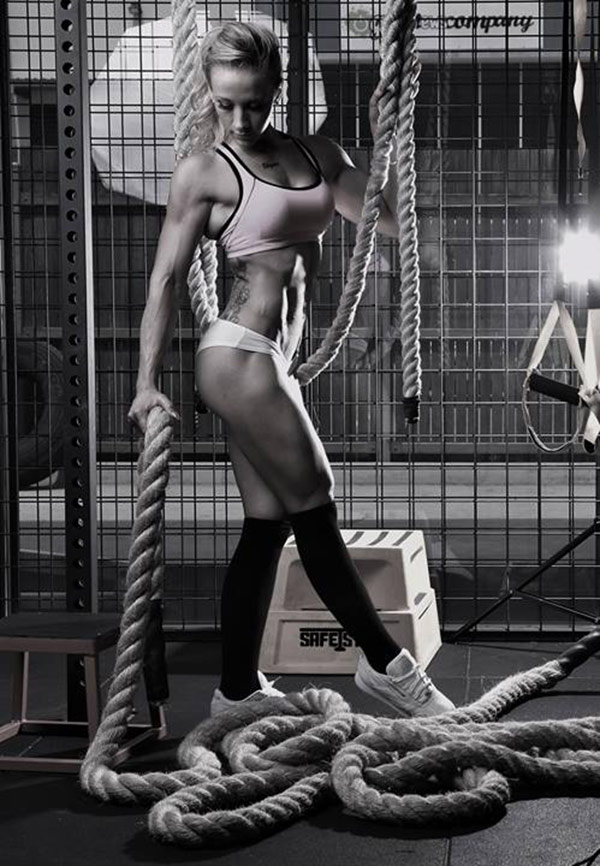 Accomplishments
Sporting Achievements
Queensland Junior Boxing Champion

State and National Track & Field Rep

Australian Dragon Boat Racing Team

Australian Womens Under 20's Rugby

7 x Top 3 Figure Champion

6

th

Arnold Classic Amateur Ohio

Achieved IFBB Pro Card

7

th

Arnold Classic Australia Title

1

st

Womens Novice Push Pull Competition

1

st

Crossfit Woodstock Team

1

st

Crossfit Novice Individuals

1

st

Crossfit Advanced Individuals

3

rd

Crossfit Advanced Individuals

7

th

Crossfit Advanced Pairs

3 x Sports Woman of the Year

Strength & Conditioning Coach Certification

Advanced Boxing for Fitness Certification

Certification 3 & 4 in Fitness
---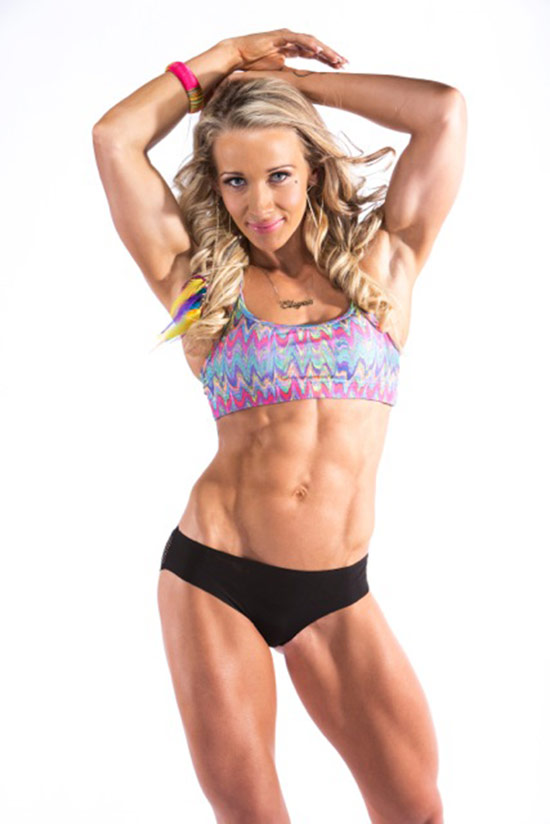 Biography
Early Life & Sports
Born in Queensland, Australia, Eliyan spent the majority of her childhood playing outside and taking part in a variety of sports. Eliyan always enjoyed being active, and even more so when her brother introduced her to athletics at the age of 9. It was at this point where she fell in love with anything physically active. 
As she grew stronger through her high school years, she started to take part in rugby, and boat racing. Realizing her natural talent to win, and ability to dominate her competition gave her the confidence to compete in national and state level rugby in 2005. She was also selected for the Australian Dragon Boat racing team and Skipping championships.
Not satisfied with the three high-level sports under her belt, Eliyan also took part in professional boxing. This led to her joining a gym in 2007 to build strength and fitness up for her matches. Eliyan first trained with a focus for improving her strength and conditioning. However, as time progressed, she fell in love with the atmosphere of the weight room, and the changes that took place in her physique. 
Despite always knowing she would build a career in sports, and after taking part in so many, she was unsure of which one to choose. As she says, "I knew I was destined to do really well if I just chose one sport and stuck to it." Eliyan then understood the respect she held for her coaches that helped her to succeed in her wide variety of sports, and realized, she could do the same for others.
Bodybuilding & Fitness Competitions
Eliyan worked hard and achieved qualifications in both Strength & Conditioning, and Boxing for Fitness. While she was going through her instructor qualification, she noticed her physique was growing at an incredible pace. In 2010, Eliyan took the step and decided to take part in bodybuilding competitions.
Eliyan trained hard for months, and quickly started winning competitions. It didn't take long before she made the transition from the INBA (International Natural Bodybuilding Association) in Australia, to the IFBB where she started prepping towards her Pro card. 
Winning A Pro Card
In 2013, Eliyan had her first child, and despite her many duties as a mother, she felt determined to prove that with hard work, you can also achieve your dreams, even as a parent. Only 28 weeks after giving birth to her first child, she won 1st place at the IFBB State and National Championships.
Following on form her success, she was quickly invited to represent Australia at the 2014 Arnold's Amateur in Ohio, USA, this is where she won her Pro card. 
After the competition, and achieving her Pro card, she went onto take 8th place at her first Pro competition at the IFBB Grand Prix XIV 2014. Still not satisfied with her multiple bouts of success in bodybuilding, she turned her attention to CrossFit and Powerlifting.
During this time, Eliyan established her own training center, where many people attended to learn how to create an awesome physique of their own from an elite athlete. In her gym, she creates tailored services for a variety of athletes, including bodybuilders, and boxers.
---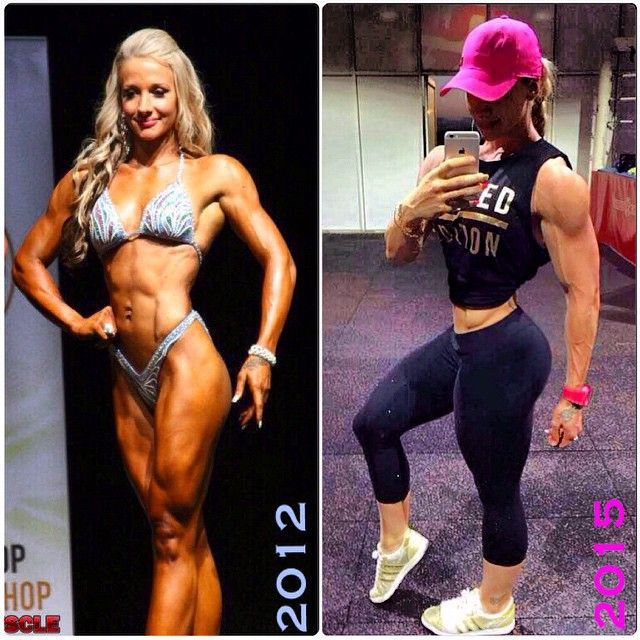 Eliyan before and after.
---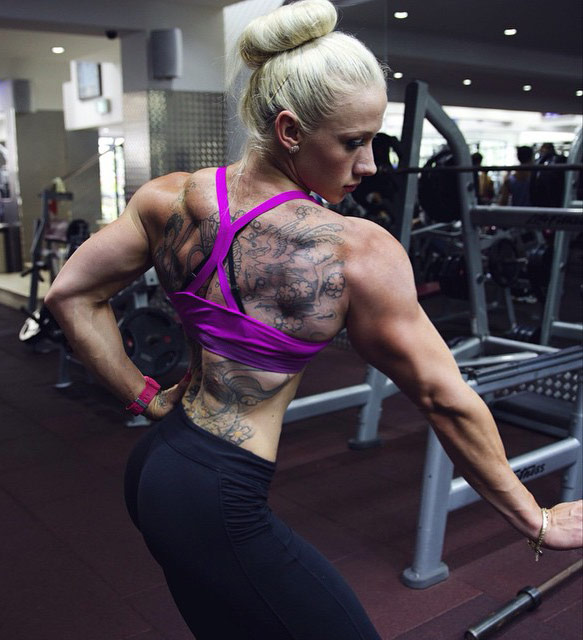 Training
Due to her many pursuits in a number of sporting disciplines, she often changes her workout plan, and is familiar with most forms of training for strength, conditioning and endurance. Her figure has changed often over the years, and she's become something of an all-rounder. However, during her bodybuilding career, she followed a 5 day split which looked like this:
Eliyan's Bodybuilding Workout
Day 1: Chest & calves

Day 2: Legs

Day 3: Rest day

Day 4: Triceps, biceps, & abs

Day 5: Shoulders & calves

Day 6: Back & abs

Day 7: Rest
During her time competing in CrossFit and Powerlifting, she placed more emphasis on cardio, and compound lifting. Her favorites being the snatch, clean and press, and the deadlift.
---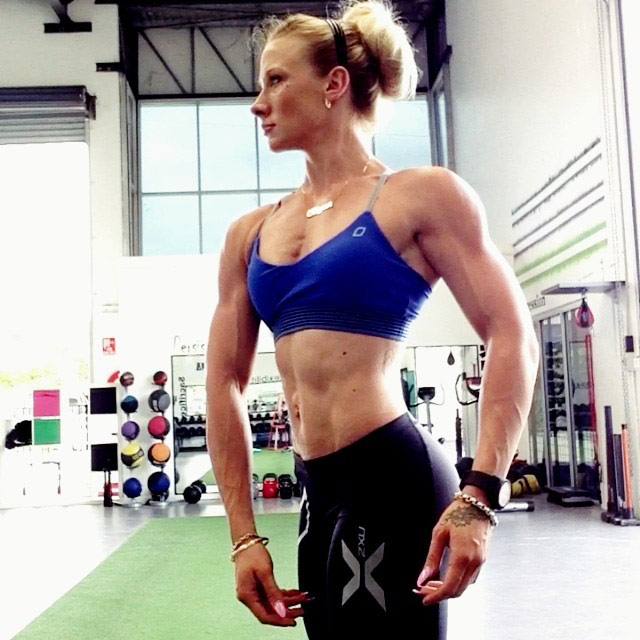 Nutrition
Eliyan's requirements are varied depending on what she's training for. She eats foods that help her recover and support her intense training sessions, along with her busy days training clients. With a diet filled with lean proteins, complex carbs, and healthy fats, is paramount to anyone's success, not only in fitness, but also in life, says Eliyan. 
---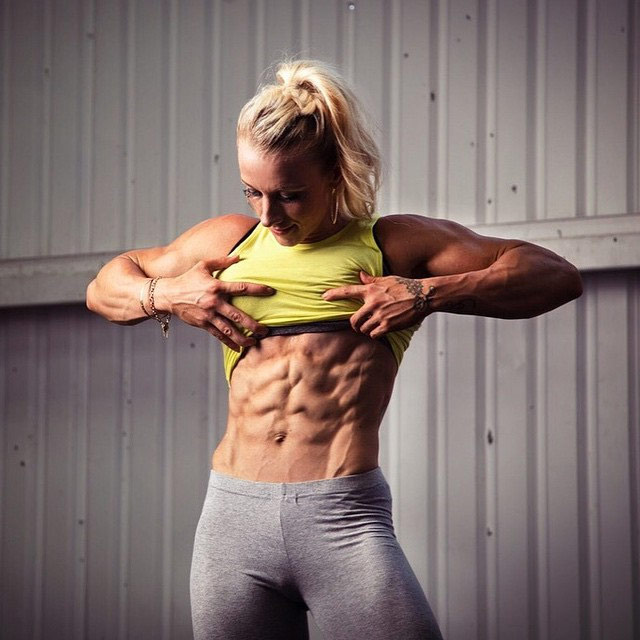 Idols and Influences
Eliyan's first, and main influence, was her older brother, who taught her the basics of athletics before she was ten years old. She credits him as being the first person who helped her realize her love for fitness.
She also looks to others around her who are achieving their own goals in whatever sport she's taking part in, and uses that as motivation and inspiration to keep pushing her boundaries. 
---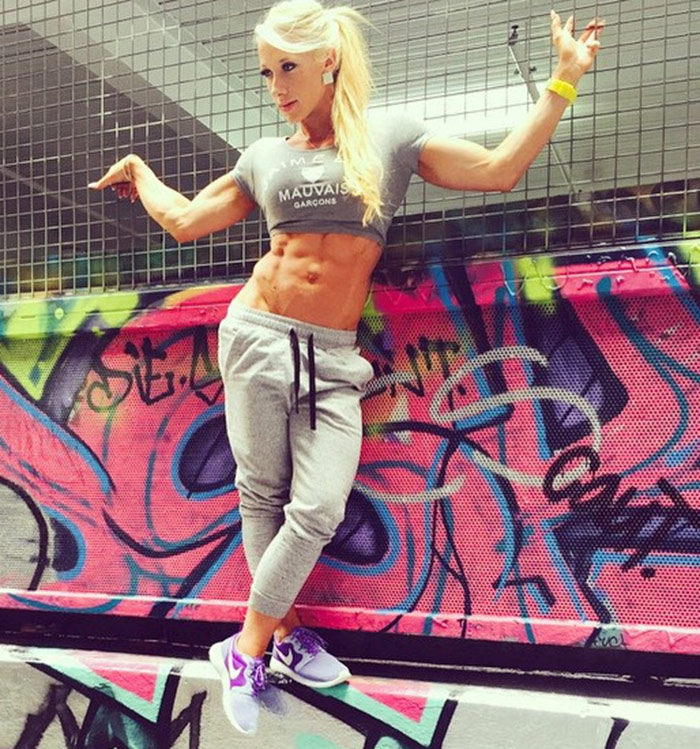 What we can learn from Eliyan Lobez
Eliyan was always an active, and sporting child growing up. With every discipline she pursued, she excelled at it – When she won her first bodybuilding championship as a new mother, she proved that if you really want to achieve your goal, and you can't find time, you can still make time.
Not only satisfied with being at the top of her game in a variety of sports, Eliyan is happy to pass on her knowledge to anyone who needs it. This has earned her the following and fondness from her local community after years of hard work and persistence.
With the right work ethic and willingness to overcome personal obstacles, you too can achieve greatness, just like Eliyan.