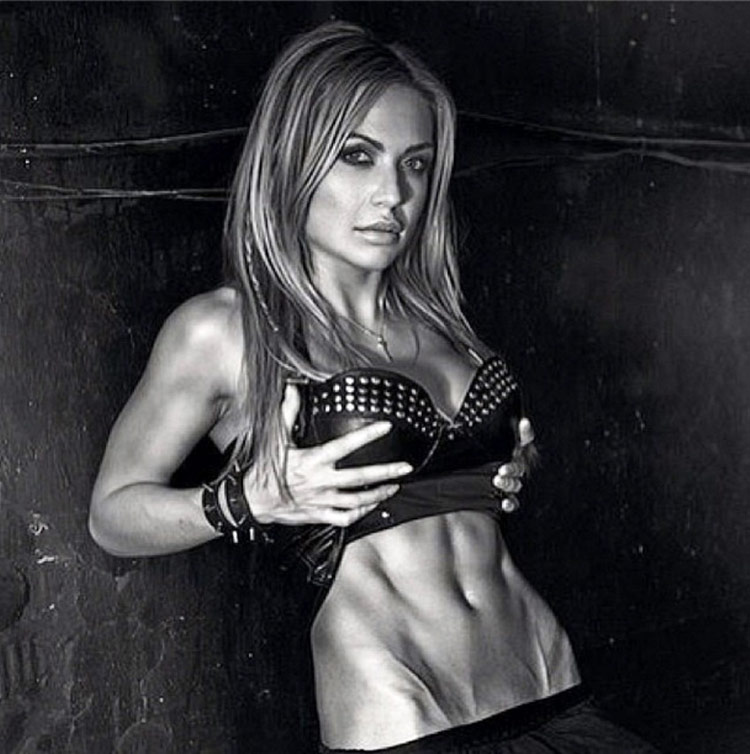 Ekaterina Usmanova
Personal Trainer, Fitness Model, Bikini Competitor
Originally from a small town in Russia, Ekaterina was an athletic person ever since her childhood. She first started weight training in 2010 after she married a personal trainer, Alexander Usmanov. However, the relationship with Alexander didn't last long, and Ekaterina used weightlifting as an outlet for the stress and frustration that she felt during the divorce.
She quickly turned her outlet in the gym into a passion for fitness, and started training harder than ever before. Since the beginning of her journey into weightlifting, Ekaterina has managed to build an incredible body, and participate in some of the most prestigious bikini competitions in the world, becoming the champion of the Arnold Classic 2013. She's also helped numerous women around the world transform their physiques with her personal training advice, and is continuously inspiring her online fans to live a more productive lifestyles.
---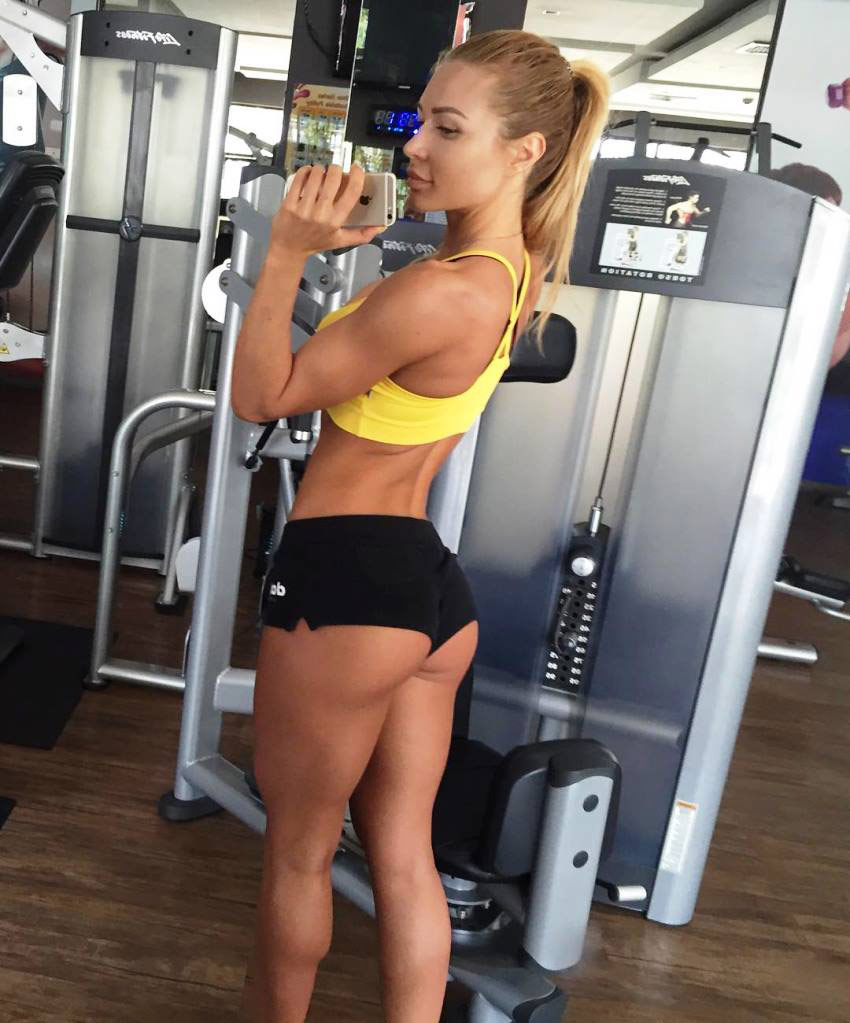 Athlete Statistics
Full Name: Ekaterina Usmanova
Weight
Height
Year of Birth
Nationality
125 - 135lbs (56.7 - 61.2kg)
5'6" (167.5cm)
1981
Russian
Profession
Era
Personal Trainer, Fitness Model, Bikini Competitor
2010
| | |
| --- | --- |
| Weight | 125 - 135lbs (56.7 - 61.2kg) |
| Height | 5'6" (167.5cm) |
| Year of Birth | 1981 |
| Nationality | Russian |
| Profession | Personal Trainer, Fitness Model, Bikini Competitor |
| Era | 2010 |
---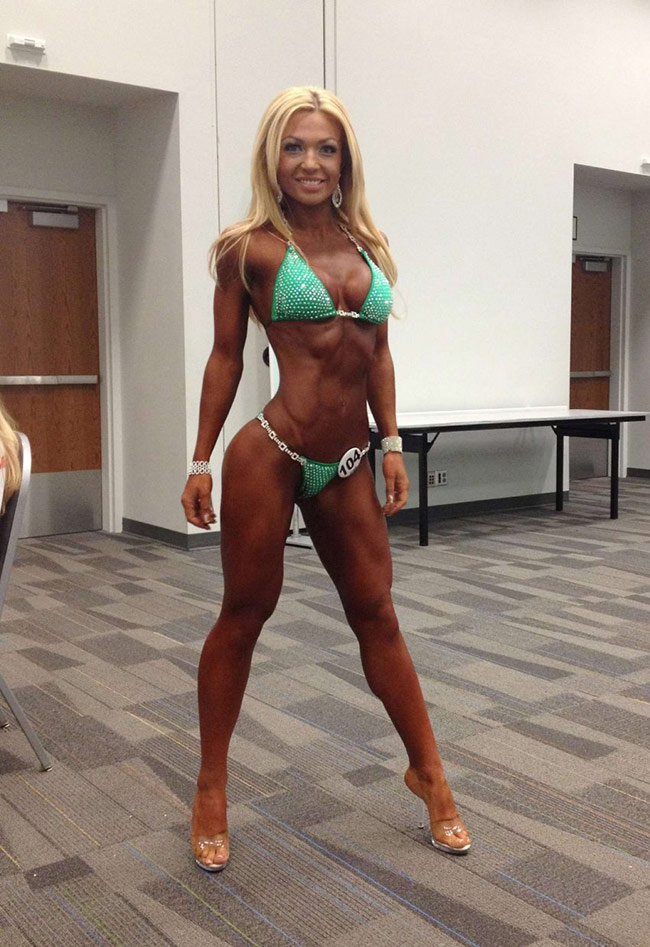 Accomplishments
Throughout her professional career, Ekaterina has participated in many shows in Russia and around the world, establishing herself as one of the only Russian competitors with such a long history of success. She's also an online personal trainer, and a fitness model with an enormous social media following.
---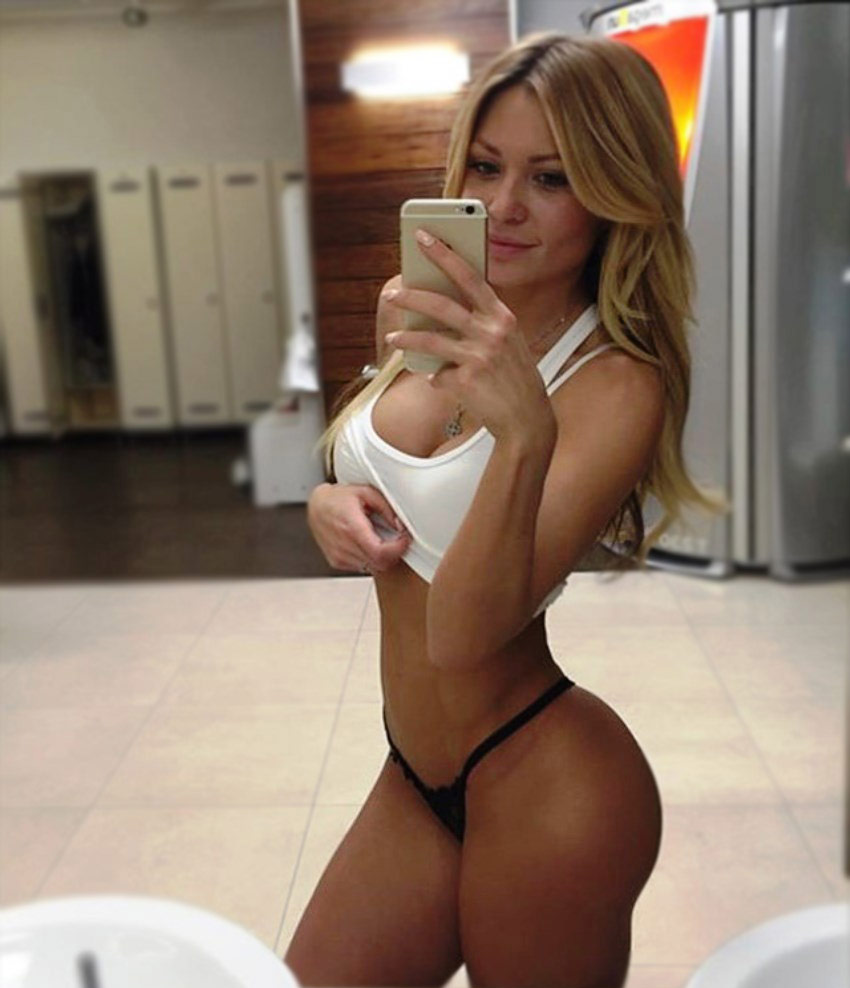 Biography
Early Life
Ekaterina Usmanova was born on October 1st, 1989, in Krymsk, Russia. She was raised by supportive parents who often encouraged her to be active and play numerous sports.
At the age of 4, Ekaterina was already taking part in dance classes, and it was obvious early on that she had the potential to become successful in almost anything she wanted.
In primary, and throughout high school, Ekaterina was a member of a local taekwondo group, where she managed to earn a green belt in a matter of months. Most people training for the green belt would take almost 2 years to earn it, which cementing early on how dedicated and skilled Ekaterina was compared to her peers. 
By the time she entered college, Ekaterina already had excelled in many different activities – some of them being marathon running, basketball, volleyball, dance, and taekwondo. However, Ekaterina never thought she could eventually become a fitness icon and turn her passion for physical activity into a career. According to Ekaterina, her plan was to graduate from college and get a stable corporate job.
A Passion for Exercising
Ekaterina later graduated from a Finance Academy in Russia, earning her degree in marketing and finance. Soon after, she started working for a company as an advertising manager.
During that time, Ekaterina would miss her old sporting days, and as a result, she started going to the gym. This was a turning point in Ekaterina's career, as she soon started noticing progress in her physique and quickly realized the gym was something she was looking for all along.
She continued going to the gym for several months, further sculpting her body, and becoming more addicted to the lifestyle each day. It was then that she met her husband, Alexander, who was a personal trainer working in the gym where she was training.
They soon became engaged and got married in 2010. This is when Ekaterina became even more obsessed with working out, as her husband gave her a lot of useful advice on the correct way to exercise and diet. 
Unfortunate Measures
After 2 years of marriage, due to some unpredictable events, Ekaterina and Alexander had to divorce.
Ekaterina was devastated by the event, and said how she tried to find a way to forget about the divorce as quickly as possible. During that time, a friend introduced her to powerlifting, and after trying it out, Ekaterina realized that lifting heavy weights was the best way for her to block-out all of the frustration.
According to Ekaterina , powerlifting increased her strength tremendously, while also affecting her physique. After several months of heavy powerlifting sessions, Ekaterina was in impressive shape. She also forgot about her past, and it was at this point, that she started looking into bodybuilding competitions.
Ekaterina soon found out about local competitions near her hometown, and started her preparations. In a matter of 6 weeks of preparing, she stepped on stage for the first time in her life, and won her first local show. Needless to say, the win gave Ekaterina additional confidence to pursue bigger goals, and one of them was winning a national competition.
---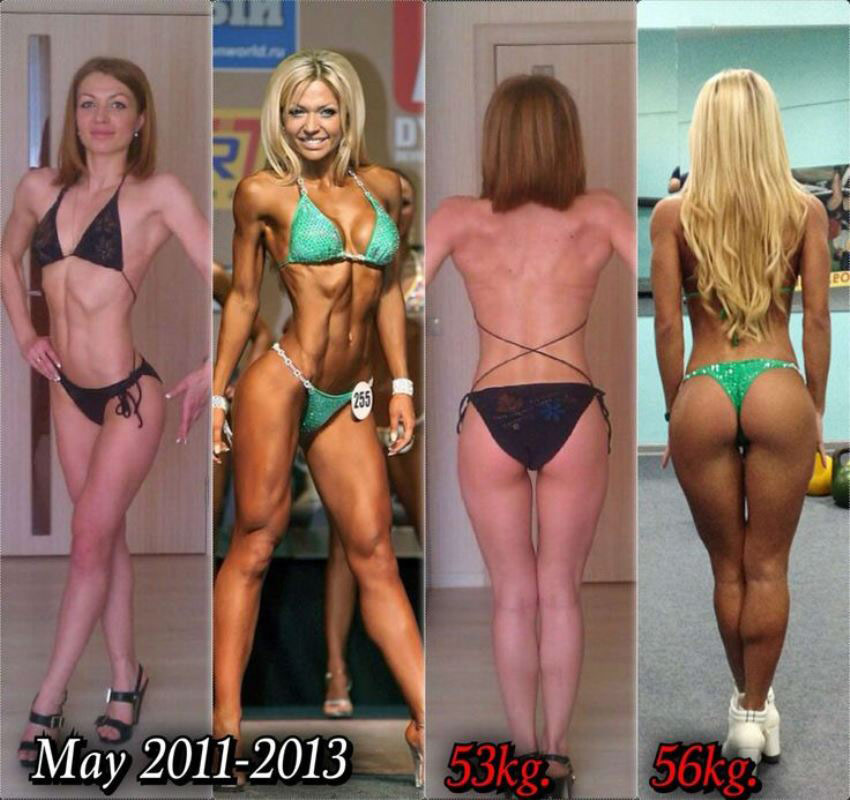 ---
Success in the Industry
Besides participating at bikini competitions, Ekaterina also took part in various women's powerlifting meets. The most significant being in 2012, when she won the South Russia bench press competition.
Later that year, Ekatarina competed at the IPA Bikini World Championship and took home 1st place, stepping on the stage at the Arnold Classic the following year and being victorious once again taking home 1st place. 
Ekaterina's success in the fitness industry made her one of the few Russians who managed to achieve so much in the world of bodybuilding. Ekaterina soon gained worldwide fame thanks to her achievements, attracting an army of followers who found inspiration through her story. 
She later went on to become a successful personal trainer and fitness model, motivating numerous fitness enthusiasts to pursue their own goals, while establishing herself as one of the world's leading fitness icons.
---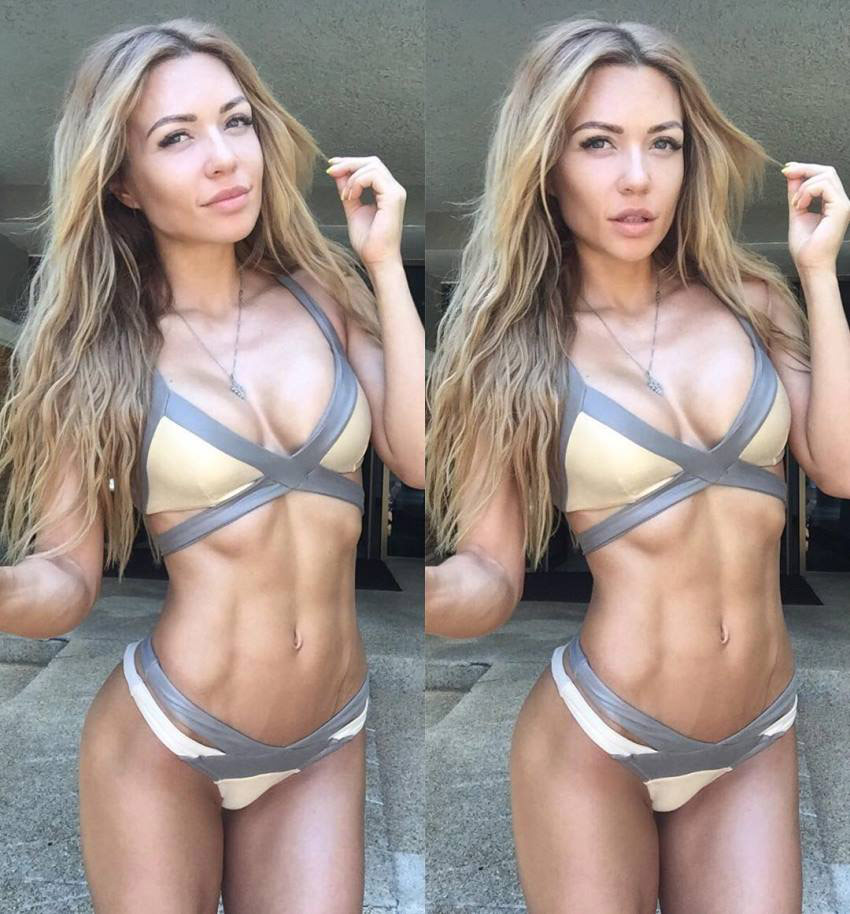 Training
Beginner Advice
When starting out, Ekaterina advises training at least 5 times per week. According to her, building a great body takes time and effort, and by training 5 or more times per week, the body is forced to change and grow.
She advises a personal trainer for everyone who is starting out. The main reason for hiring a coach is prevention of injuries and faster progress, which, Ekaterina stresses, is incredibly important for beginners.
When it comes to losing fat, Ekaterina likes to do High Intensity Interval Training twice per week, and on the other days, she does cardio on a treadmill.
The exercises she recommends for beginners are mostly basic, compound movements. Ekaterina is a strong believer in building a great foundation first, and "feeling the body", and only then progressing to isolation movements. Some of her favorite exercises are bench press, squats, deadlifts, barbell biceps curls, close-grip bench, and pull-ups.
Strength Training
Even though she isn't a powerlifter anymore, Ekaterina still implements some of the powerlifting techniques in her workouts, and has seen amazing results because of it.
She likes to stick to the basics – doing 3-4 exercises per workout, using a lot of weight and volume. The repetition range for Ekaterina varies between 4-10, and she uses 2-3 minute rests in between the sets. Her training sessions usually last around an hour.
Glute Workout
3 Very Low Wide Mini Squat Hops Forward & Twist Jump

3 Low Squat Mini Steps Forward & Twist Jump

Strict Side Jump Lunge Right Leg

Strict Side Jump Lunge Left Leg

Thrusts on a Balance Ball with a Light Barbbell – 60 reps

Leg Lifts on a Balance Ball – 60 reps

One Leg Bridges on a Balance Ball ( 20 reps/side ) – 3 sets total
---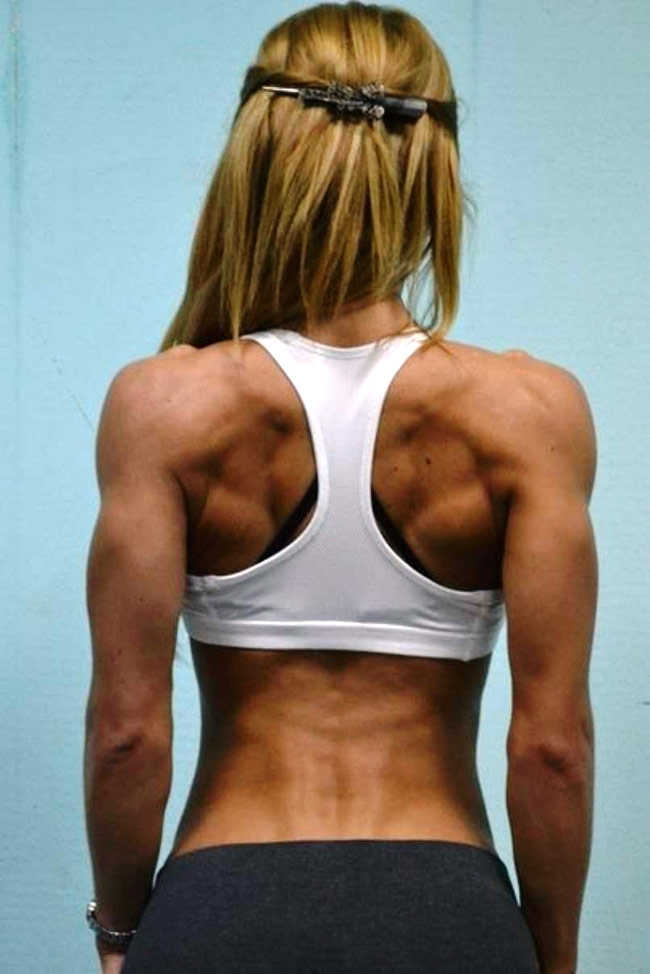 Nutrition
Ekaterina is an advocate of a balanced diet – she prefers eating clean in both the off-season and when preparing for a competition. However, she believes that having a one or two cheat meals occasionally is necessary for the body to recover lost nutrients and to reset the metabolism.
For breakfast, Ekaterina will usually have some sort of cereals together with diary such as milk. As for lunch, and other meals during the day, she typically eats a lot of fish, fruits and vegetables, as well as red meat. Lastly, Ekaterina's last meal of the day consists of a lot of healthy fats. She believes that having a dinner with a lot of  healthy fats will aid in muscle recovery during sleep, and also promote growth hormone release.
---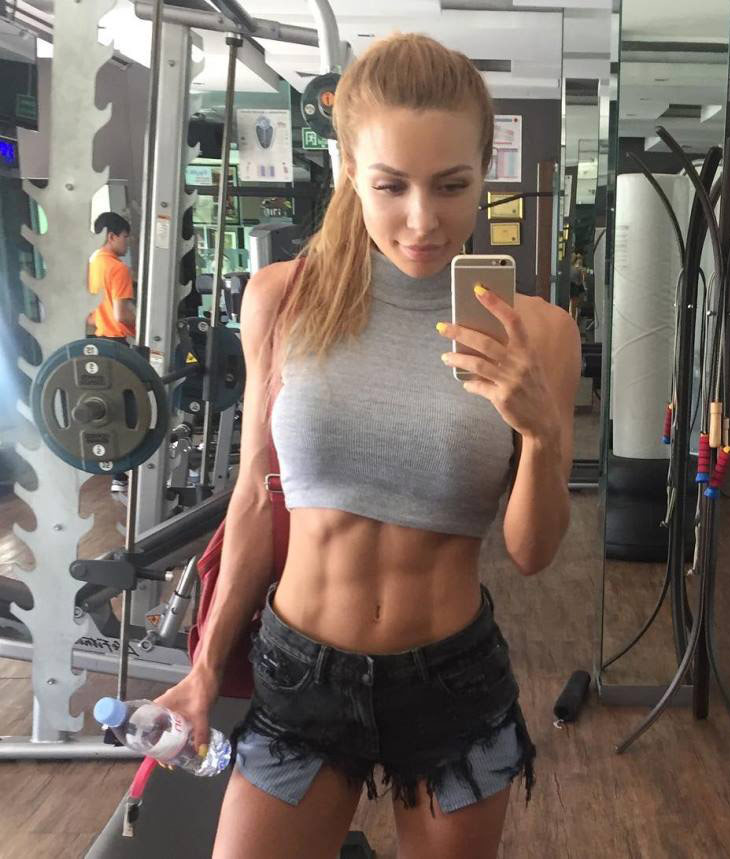 What we can learn from Ekaterina Usmanova
Ekaterina has always been into sports and fitness ever since she was a child. However, she went through some difficult moments in her life. Ekaterina went through a divorce which caused her a lot of tension and frustration, but she soon bounced back. 
If we can learn anything from Ekaterina, it's to use difficulties in life as motivation to push forward and create the best life imaginable. By following the same path of discipline and determination as Ekaterina, you too could achieve your ultimate goals in life.