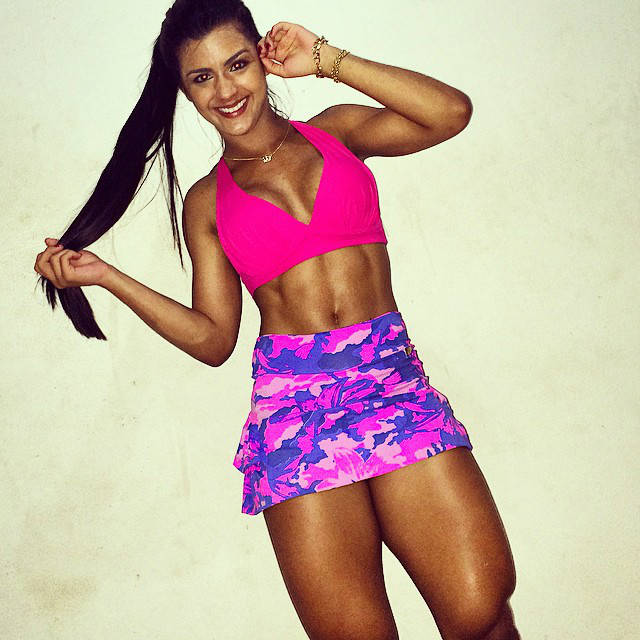 Dianfifer Ferreira
Dianfifer Ferreira is a Brazilian model and fashion designer. She is a well-known figure on social media, respected for her dedication to heavy glute and quadricep workouts.
Despite the well-built and toned physique she has today, Dianfifer wasn't always in great shape and ate an unhealthy diet before she began working out. She eventually decided that enough was enough and set out to create her ideal beach body and hasn't looked back since.
Today, Dianfifer is a fashion model and sponsored athlete who has designed a successful clothing line incorporating gym and casual wear. She eats an extremely healthy diet and loves to improvise – cooking new meals each week. This is her story:
---

Athlete Statistics
Full Name: Dianfifer Ferreira
Weight
Height
Nationality
Under 115lbs (52.2kg)
5'4" (162.5cm)
Brazilian
| | |
| --- | --- |
| Weight | Under 115lbs (52.2kg) |
| Height | 5'4" (162.5cm) |
| Nationality | Brazilian |
---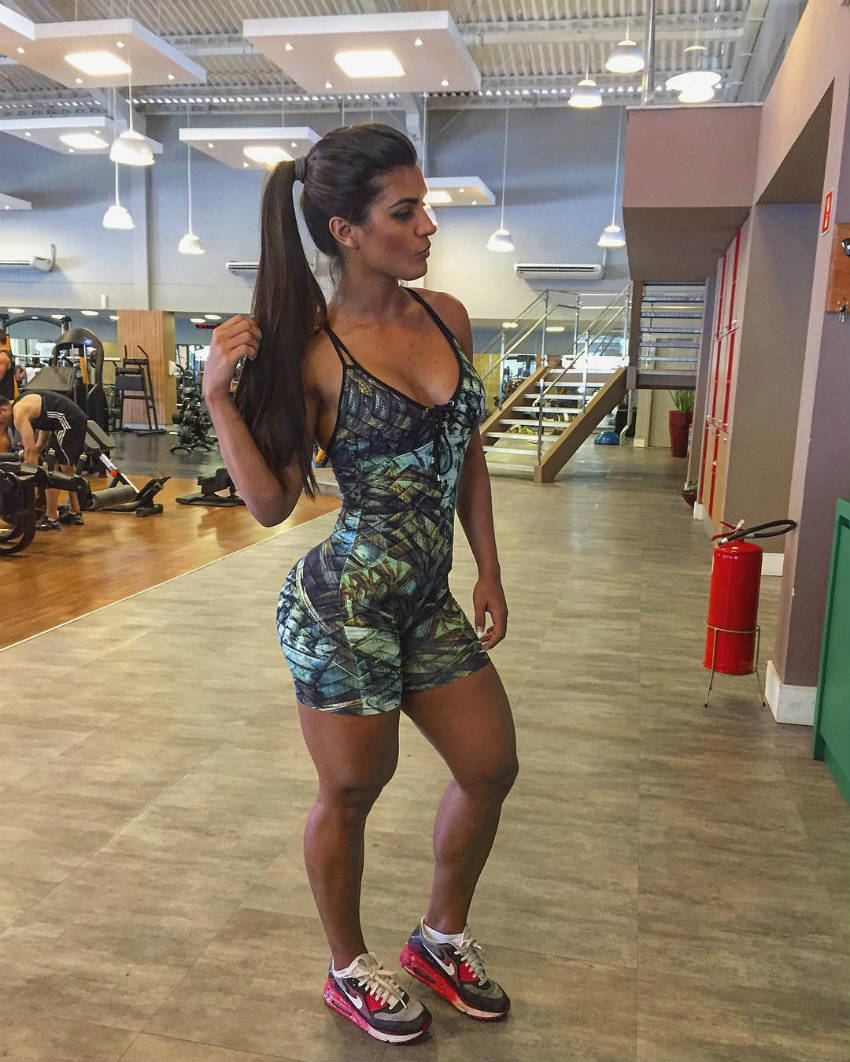 Accomplishments
Modelling career
Sponsored athlete
Fashion designer
---

Training
Leg Focus
As Dianfifer works as a sponsored athlete, she focuses on creating a toned physique and aims to build as much muscle as possible. She loves training her legs in particular, completing squats, leg presses, and lunges to maintain her well-built quadriceps and glutes.
Abs
When it comes to her ab workouts, Dianfifer focuses on intense workouts to burn fat and reveal definition. She love to incorporate crunches, sit-ups, leg-raises and planks, but says that cardio is also central to her routines in order to help the fat loss process.
Cardio
In terms of cardio, Dianfifer believes high intensity interval training is very effective for burning calories and improving her fitness levels. She completes multiple sessions per week, seeing it as very useful for cutting before photo-shoots
She also uses the exercise bike and treadmill whenever she can, seeing this as an enjoyable way to end a workout.
---

Nutrition
Healthy Eating
When it comes to dieting, Dianfifer focuses on eating as healthy as she possibly can. For her meals she sources local meats, fish and vegetables. She eats a traditionally Brazilian diet which is rich in legumes, tomatoes, citrus fruits, and vegetables – saying that the Brazilian diet is one of the best in the world for vitamin and mineral content.
Macros
Dianfifer also focuses on hitting her daily macro-nutrient needs. She tries to eat a lot of protein and healthy fats, and generally gets her carbs from pasta and rice. She only eats the leanest meat and fish possible, such as salmon, chicken and turkey.
---