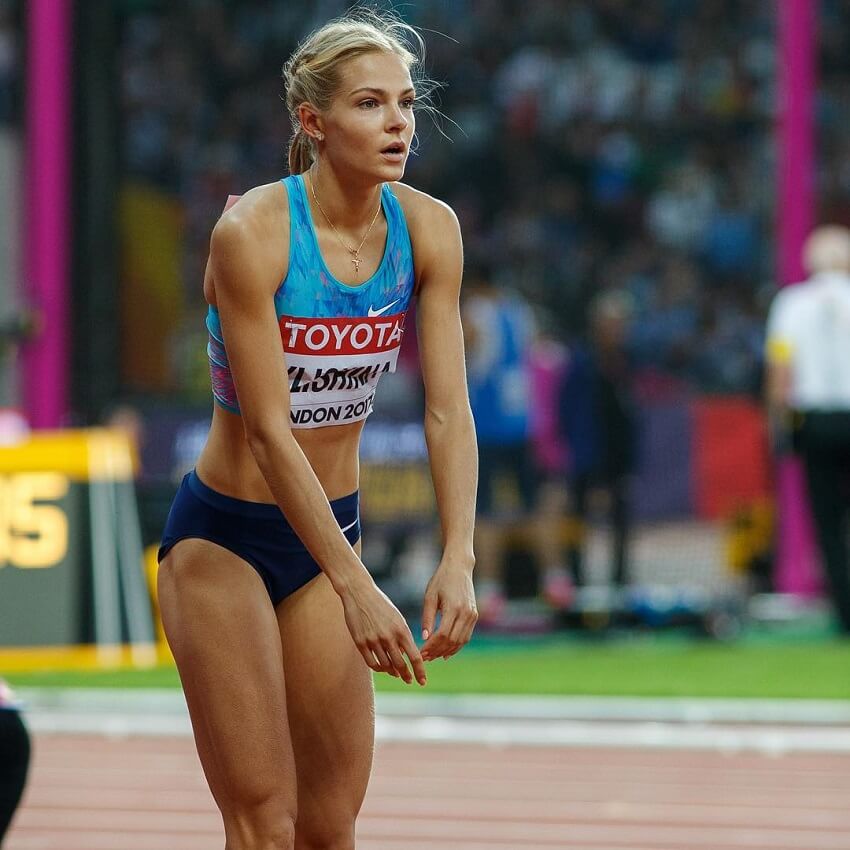 Darya Klishina
Long Jumper
Darya Klishina is a Russian long jumper. She's known for winning the 2011 Paris European Championships, along with earning a silver medal at the 2017 World Championships in London.
Her journey into athletics began when Darya was 8. Following in the footsteps of her father, who was a former athlete himself, Darya has since gone on to make her name as one of the world's best female long jumpers.
This is her story:
---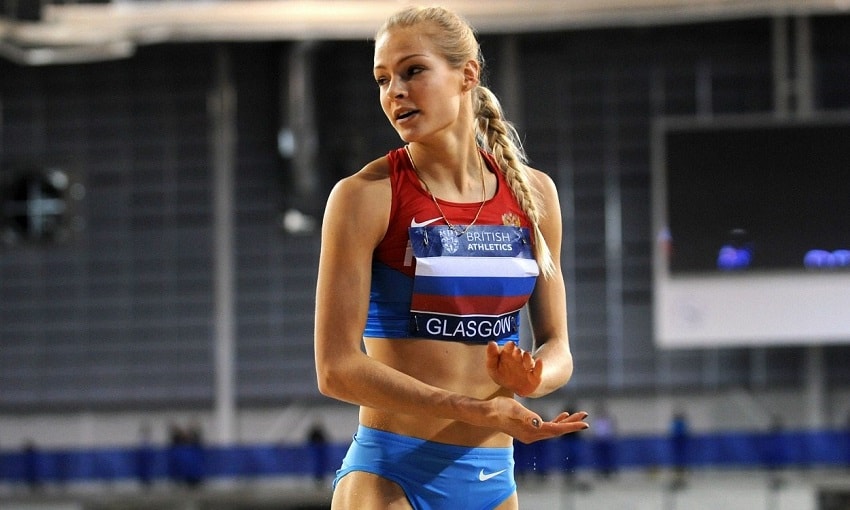 "Always live with a smile."
Athlete Statistics
Full Name: Darya Klishina
Weight
Height
Age
Date of Birth
125 - 135lbs (56.7 - 61.2kg)
5'11" (180cm)
32
January 15, 1991
Nationality
Profession
Era
Russian
Long Jumper
2010
| | |
| --- | --- |
| Weight | 125 - 135lbs (56.7 - 61.2kg) |
| Height | 5'11" (180cm) |
| Age | 32 |
| Date of Birth | January 15, 1991 |
| Nationality | Russian |
| Profession | Long Jumper |
| Era | 2010 |
---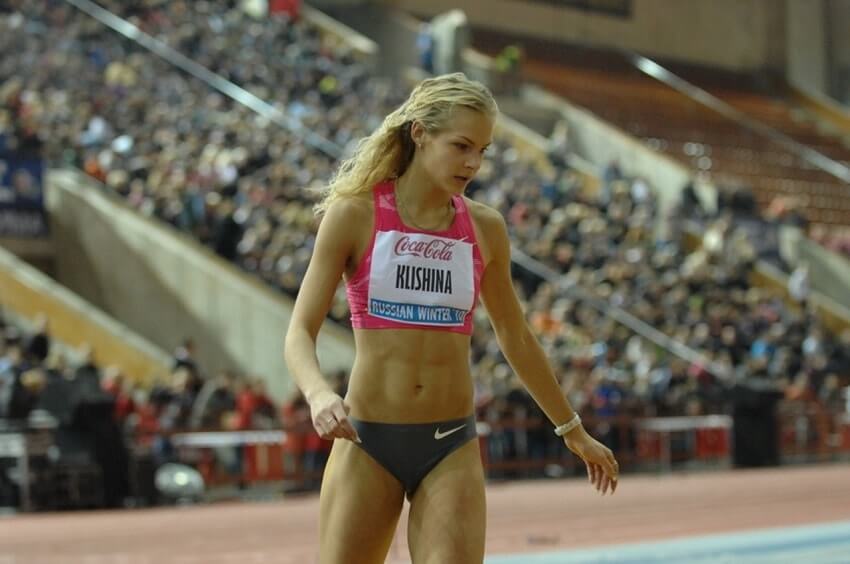 "I am very ambitious in sports and feel a lot of responsibilities towards my team."
Accomplishments
Personal Records
Long Jump (outdoor): 7.05m (Ostrava, Czech Republic, 2011)
Long Jump (indoor): 7.01m (Gothenburg, Sweden, 2013)
Medals and Awards
European Championships
2014 Zurich, Long Jump, Bronze Medal
European Indoor Championships
2011 Paris, Long jump, Golden Medal
2013 Gothenburg, Long jump, Golden Medal
European Junior Championships
2009 Novi Sad, Long Jump, Golden Medal
Universiade
2013 Kazan, Long Jump, Golden Medal
World Championships
2017 London, Long Jump, Silver Medal
World Youth Championships
2007 Ostrava, Long Jump, Golden Medal
---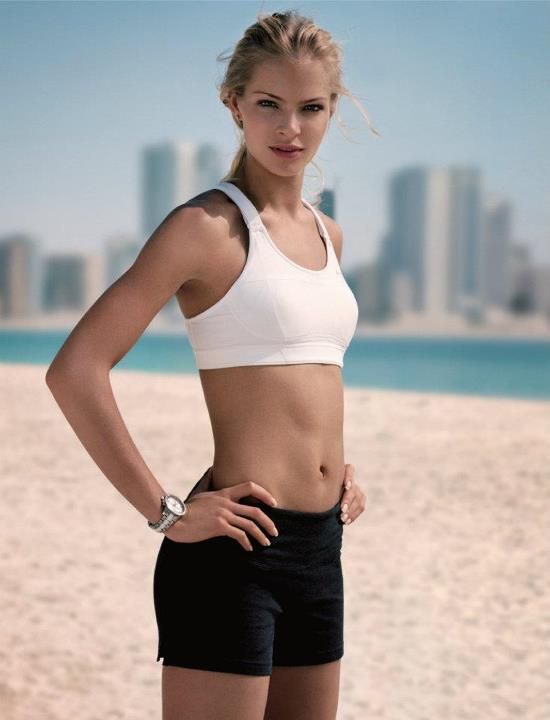 "I have all my respect for those athletes who can produce good results for a long time. There are too many one-day performers."
Biography
From Volleyball to Long Jump
Darya Klishina was born in 1991, in Russia. Her beginnings in sports date back to when Darya was 8. This is when she first started playing volleyball.
Over the years, as Darya's interests in sports grew, she made a transition to athletics. With her father as her influence, she went on to become a long jumper.
---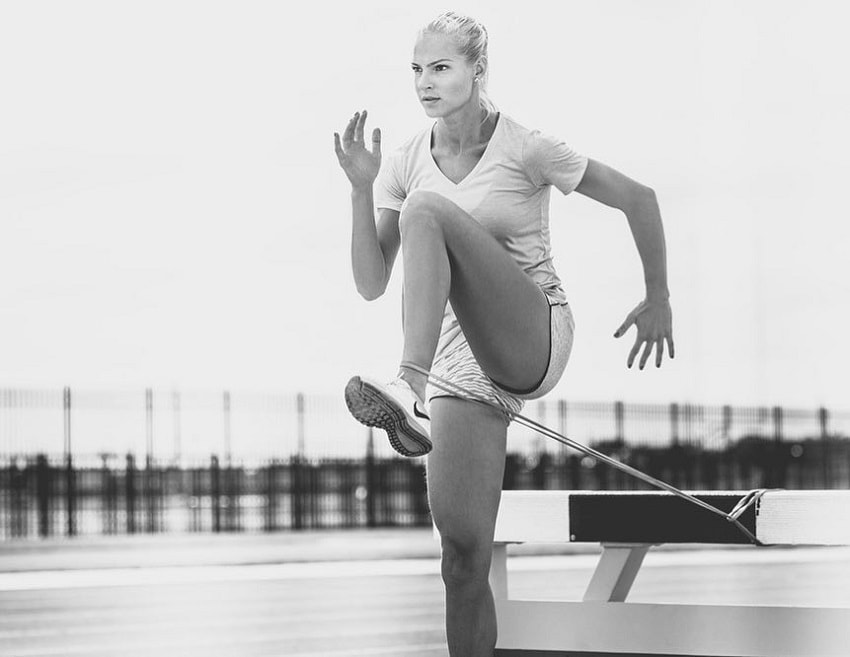 ---
Start of Her Career
Darya's first major contest in the long jump came in 2010. It didn't take her long to impress everyone with her performances – achieving a 7.03m jump.
With this feat, Darya broke the Russian junior record and made the second-best jump in the junior category of all time.
Not only that, but Darya's jump was also the second-highest in the world in 2010; she was behind only her national teammate Olga Kucherenko, who achieved a 7.13m jump.
2016 Summer Olympics
For the next several years, Darya made her name as one of the rising talents of the Russian athletics.
In fact, her performances led her to get qualified for the 2016 Summer Olympics.
She packed her bags and traveled to Rio De Janeiro where the Olympics were held. She ultimately made her way through to the finals, finishing in 9th place.
---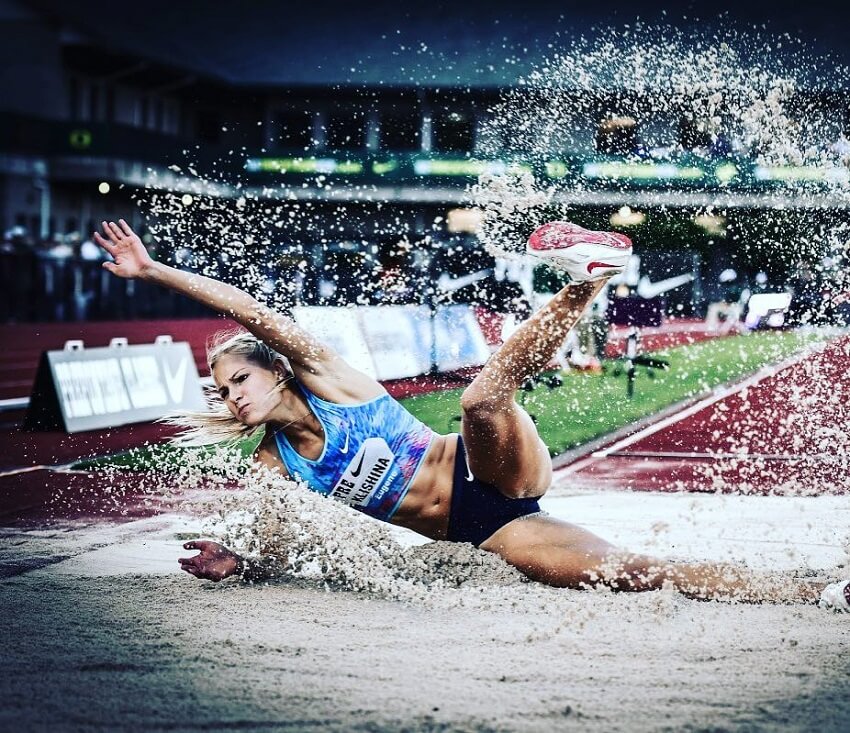 ---
Silver Medal in London
One year after the Olympics, Darya took part in another huge event. This time it was the 2017 World Athletic Championships held in London.
Darya managed to achieve the season-highest jump of 7.00m at the event, earning a silver medal. She was only 2 centimeters shy of being the gold medalist.
---
---
Darya Klishina Today
Darya continues to compete and set new records in athletics. So far, her highest ever-long jump has been 7.05m, which she achieved in 2011 in the Czech Republic.
However, if her achievements so far are anything to go by, who knows how many records she'll break in the years to come.
---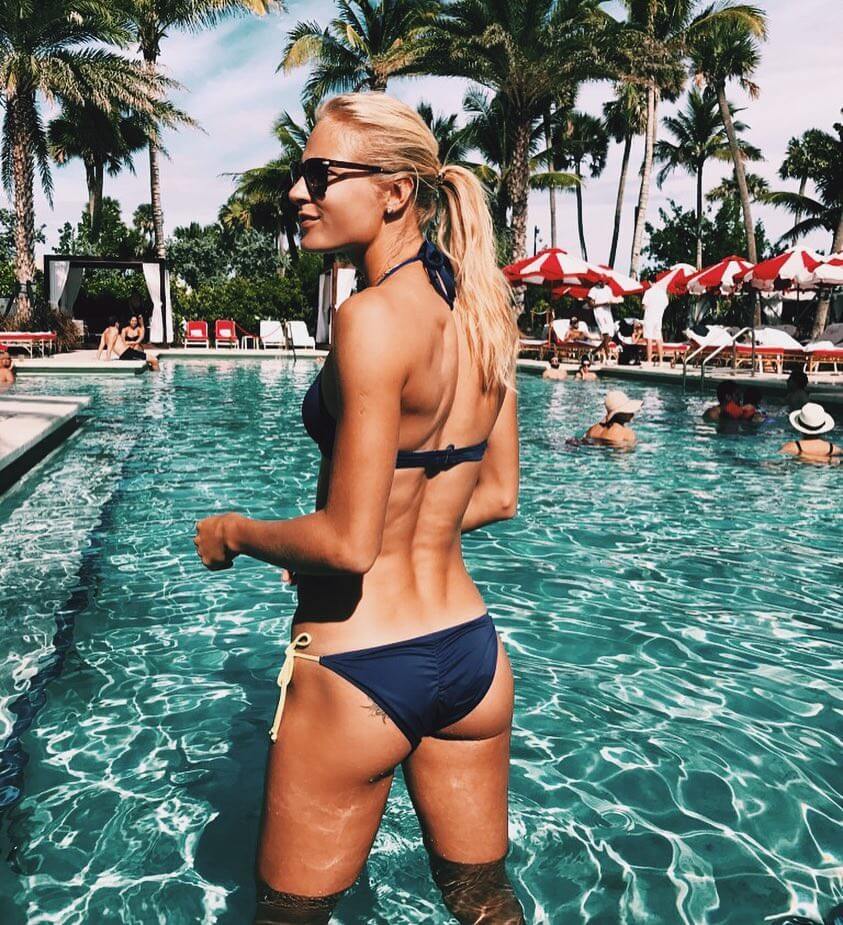 Training
As a professional athlete, Darya Klishina follows specific training drills that help increase her long jump. These include body weight movements, but also gym exercises. Front squats, dumbbell step-ups, and counter-movement jump are just some examples of these exercises.
---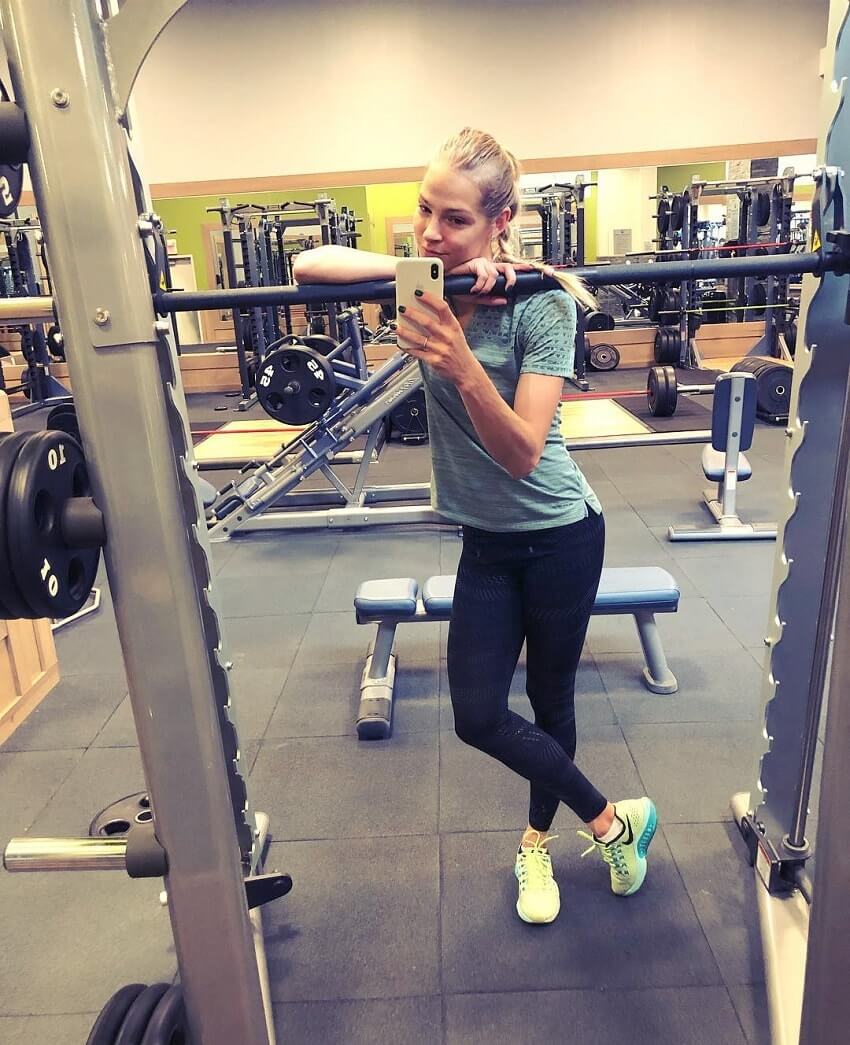 Nutrition
Darya has to follow a specialized diet that allows her body to perform at its peak during competitions.
This includes eating a good amount of carbs and fats for energy, along with proteins that nourish and repair her muscles.
"Above all, I have my regimen (I eat and recover correctly, sleep enough) even during my holidays. This makes it possible that I gain zero weight and stay fit."
---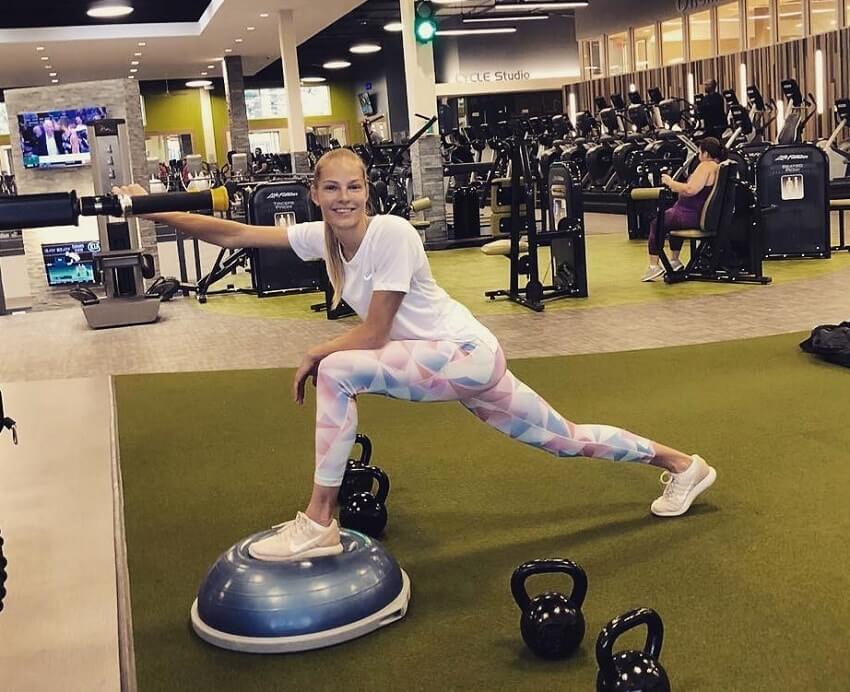 Idols and Influences
Darya's first influence was her father, who was a former athlete himself. He inspired her to start competing in the long jump, something that Darya is very proud of.
As for other athletes that Darya admires, they include tennis players such as Roger Federer and Maria Sharapova. She said;
"I always support Maria as I know her personally and she is also from Russia, like me."
---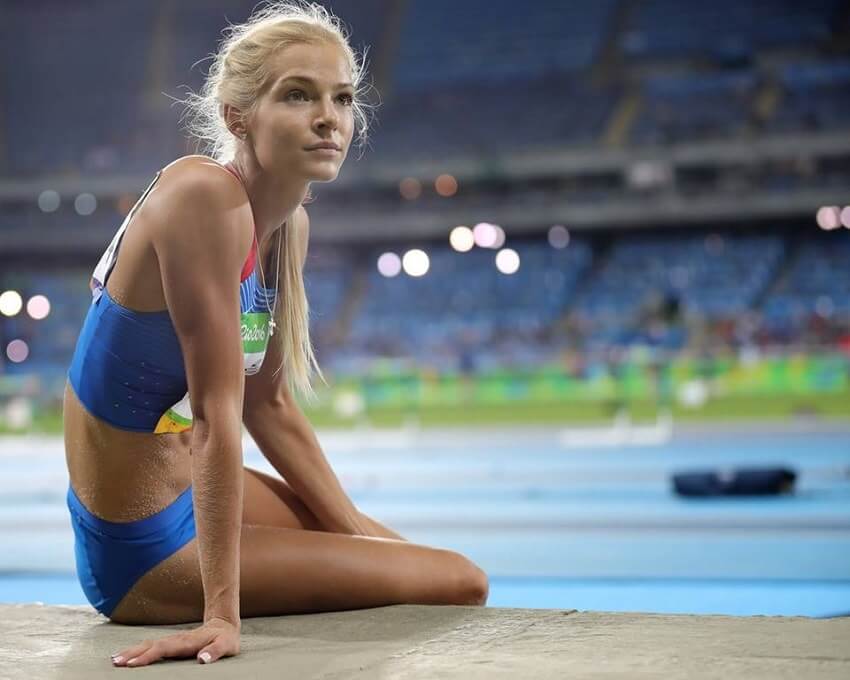 What we can learn from Darya Klishina
Darya Klishina has gone from playing sports as a hobby to turning into a world-class athlete in the long jump.
What we can learn from her, is that every day brings an opportunity to follow your passions. If you want to live the life of your own creation like Darya, then you should put in the work necessary to get there.