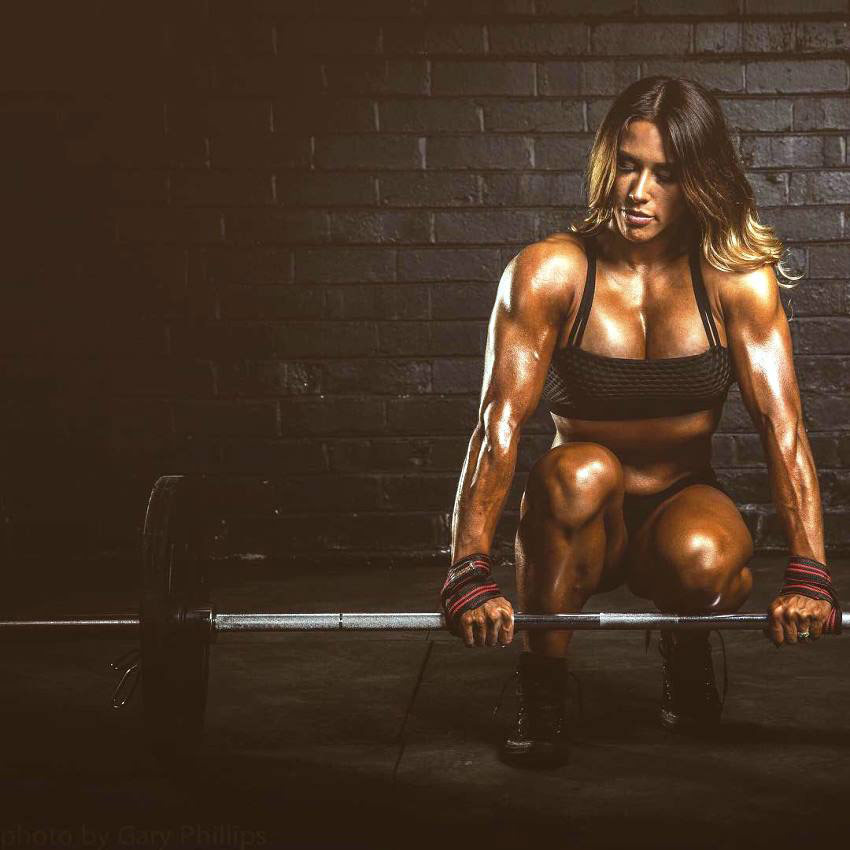 Danielle De Haas
Fitness Model, IFBB Figure Competitor
The Australian, Danielle De Haas, is known around the world for her impressive transformation story and awesome physique. 
Her journey started in late 2012 when she decided to change her unhealthy eating habits and hire a coach to get in shape. It didn't take Danielle long to notice progress, which saw her become obsessed with the new lifestyle. However, things weren't easy along the way as she faced negative comments from people online about the way she looked. 
After numerous hours of hard work in the gym, and battling through the negativity, Danielle started competing in figure shows, and has since stepped on stage at the prestigious Arnold Classic in 2016. She's now one of Australia's leading bodybuilders. 
---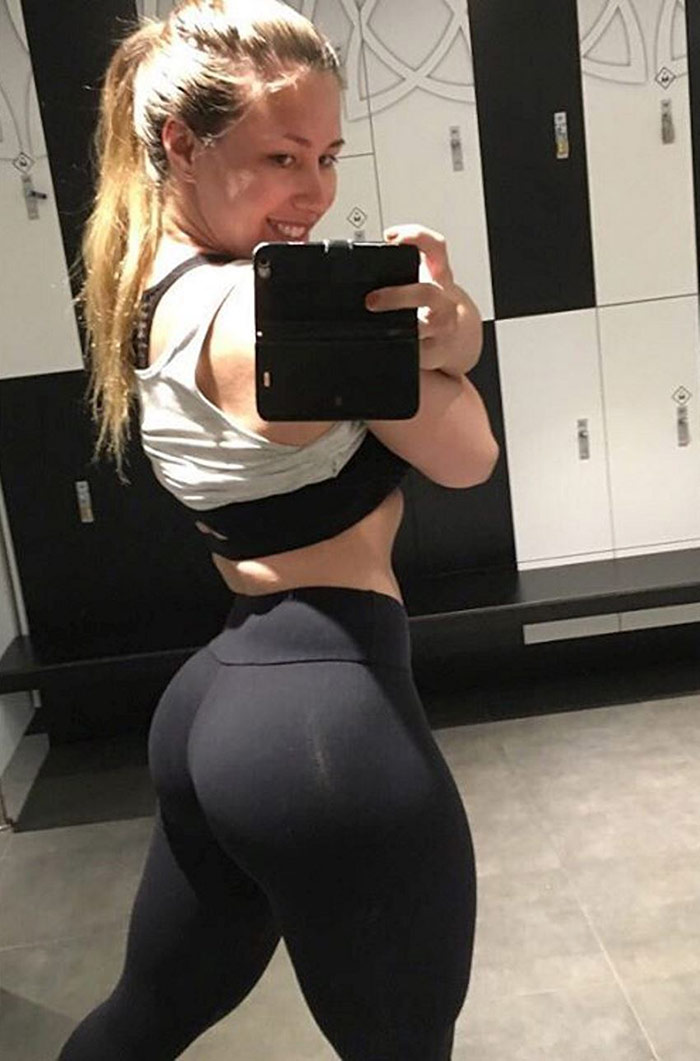 "I am someone who loves to train on their own – headphones on, music up as loud as possible and in the zone – in my own world…. With all my focus on the weight in front of me. Every other worry, problem or thought disappears when I'm in the gym."
Athlete Statistics
Full Name: Danielle De Haas
Weight
Height
Nationality
Profession
165 - 175lbs (74.8 - 79.4kg)
5'6" (167.5cm)
Australian
Fitness Model, IFBB Figure Competitor
Era
2010
| | |
| --- | --- |
| Weight | 165 - 175lbs (74.8 - 79.4kg) |
| Height | 5'6" (167.5cm) |
| Nationality | Australian |
| Profession | Fitness Model, IFBB Figure Competitor |
| Era | 2010 |
---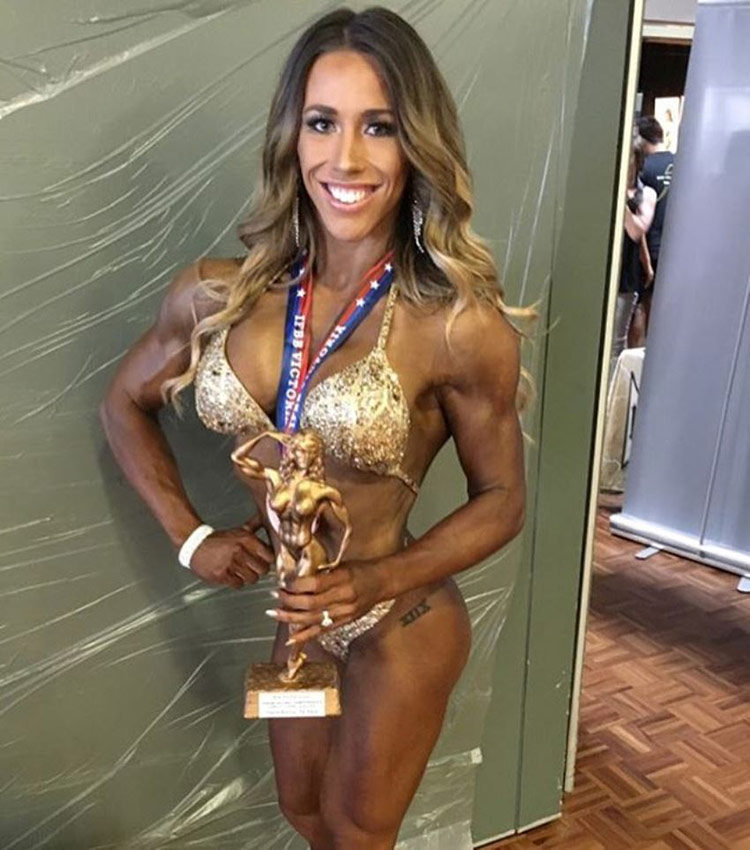 Accomplishments
2016 Arnold Classic Australia – Amateur, bodyfitness (figure) up to 167cm, 6th place
---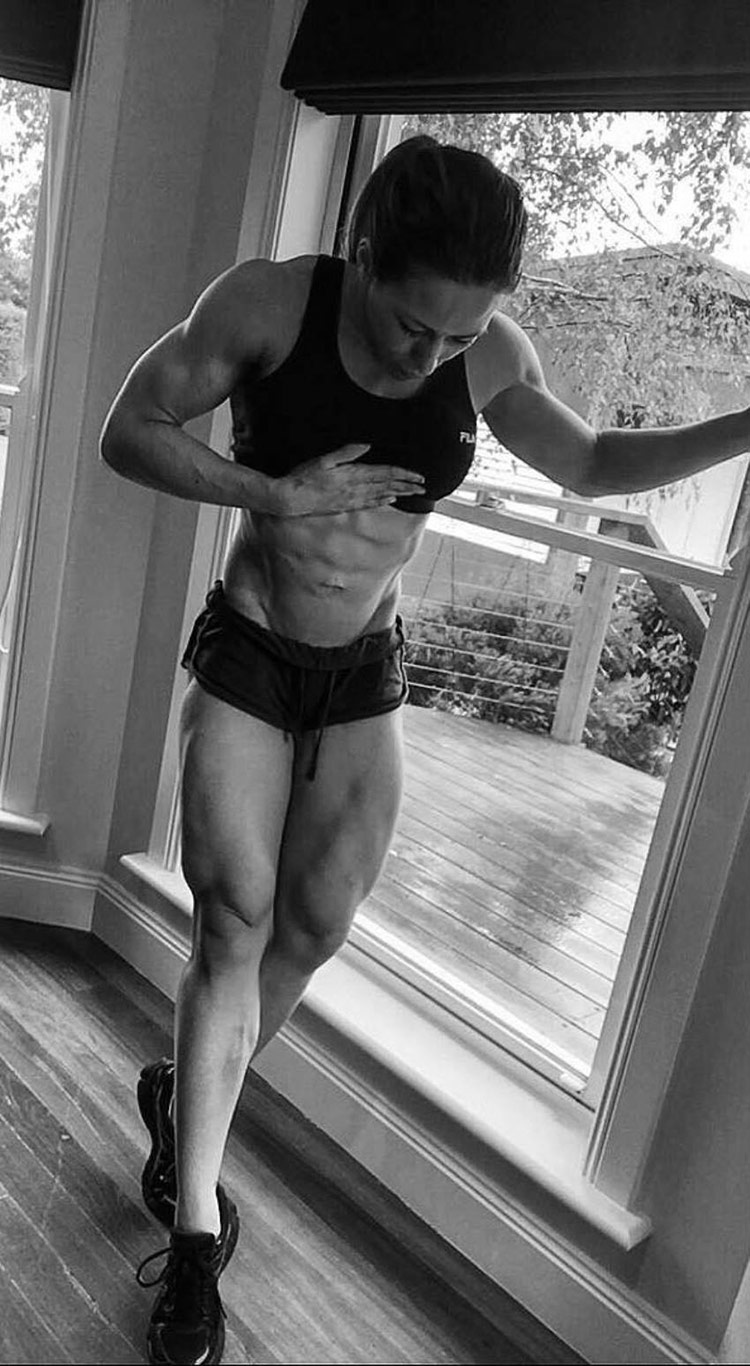 "Think before you comment or say things. We should be uplifting one another… saying something nasty to someone does not achieve anything positive."
Biography
Junk Food To Bodybuilding
Growing up, Danielle De Haas has spent most of her childhood and teenage years living an unhealthily lifestyle. She would often eat sweets and fast food, which caused her to gain weight in her early years. 
Danielle's unhealthy eating habits lasted until her early 20's, when she decided to change her life by hiring a personal trainer and a nutritionist. She didn't know a lot about exercising and nutrition at the time, and a coach was the perfect solution for her to get into shape. 
According to Danielle, she learned a lot from her trainer, and it wasn't long before she started noticing improvements in her physique. After several months of guided exercising and dieting, Danielle was confident she could continue her journey without the help of a coach and started training by herself.
Competitions
By the time she turned 23, Danielle was a different person. After years of sacrifice in the gym and numerous failures, she went from 69.9 kilograms and 24% body fat to 74.6 kg of lean muscle, dropping her body fat by more than 7%.
Needless to say, Danielle was amazed by her own results. Eventually, she started looking into ways to take her body "to the next level", and after several weeks of researching, Danielle became interested in competing and found a local show. She hired a new coach who helped her prepare for the upcoming competition, and after taking part in her first show in Melbourne, Australia, she managed to take home 1st place. 
After winning the show, Danielle said she was "instantly sold" to her new lifestyle, as she set her sight on more prestigious competitions. Over the next few years, Danielle participated in many different local and regional shows, seeing respectable results along the way. 
However, it wasn't until 2016 that she qualified to take part in one of the most recognized competitions – the Arnold Classic Australia. She stood alongside 30 of the best physiques in the country, and managed to take home an impressive 6th place in the Amateur Figure category. Danielle said a lot of her success was because of her new coach, who helped her to prepare for the competition.
---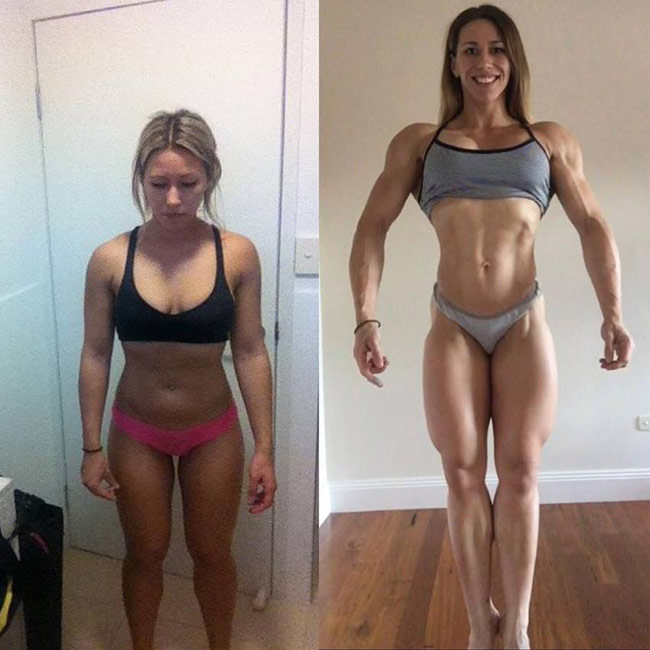 ---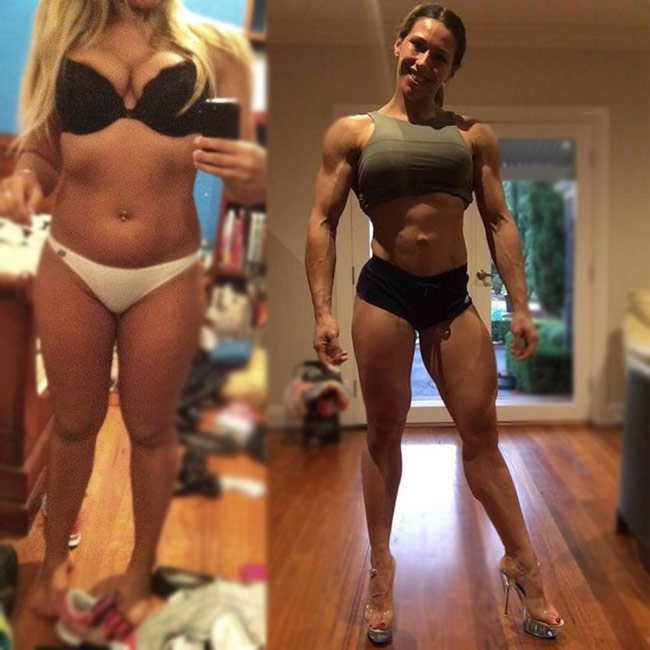 Danielle before and after.
---
Online Sensation
Danielle soon started getting recognition from people in Melbourne, who encouraged her to start posting pictures of her transformation on social media sites. It turned out to be a great idea, as she quickly attracted fans who were inspired by her awesome physique.
Being recognized around the globe allowed Danielle to eventually grow her own brand and open a personal training business to help women around the world transform their own bodies and live a healthier lifestyle. However, the online fame didn't come without its setbacks. 
---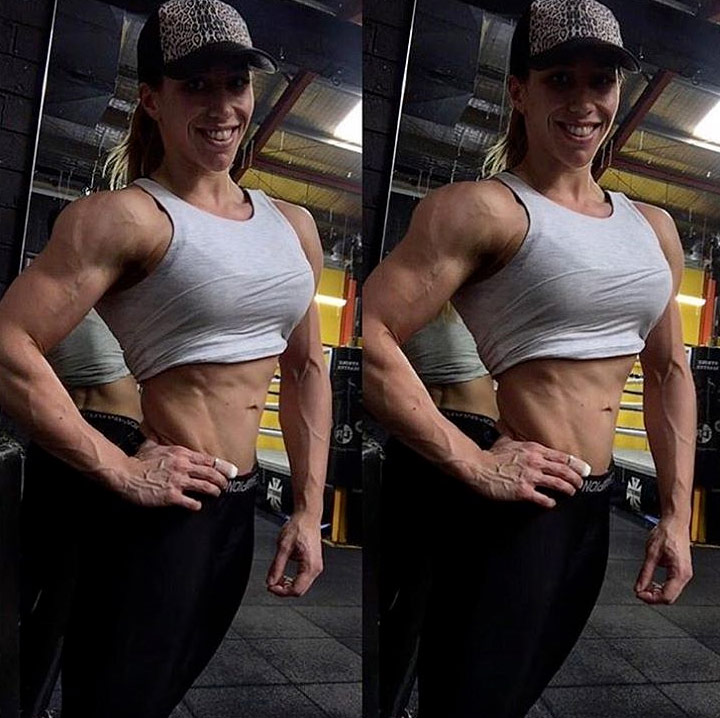 "Low Self-esteem is something I have battled with for many years. I have always lacked confidence because of the way I look. Sadly, what has made it even worse are the inappropriate and unwarranted comments I have received."
Negativity Online
Throughout her journey, Danielle has struggled with the way she looked and suffered from low self esteem at some points. She's also been subjected to negative comments from people online about the way she looked, however, through it all, Danielle stayed true to herself and kept pushing forward, and has not only created an awesome physique, but also a successful business and career from figure competing.
---
Training
Compound Movements
Danielle learned a lot about weightlifting from her trainer, and one of the most important training philosophies he taught her was to train with mostly compound exercises, using heavy weights.
Training with heavy weights and doing high volume is a recipe for building a toned, awesome looking body, according to Danielle.
Favorite Exercises
Danielle's favorite exercises are the deadlift, squat, and bench press. She believes they alone are great for building an impressive physique with increasing strength, and combined with isolation movements, "they are a recipe for success," says Danielle. 
When it comes to glute development, these are the exercises that Danielle recommends;
Deadlift

Squat

Hip thrust

Lunge

Hip abductor machine
When doing these exercises, the best way to get most out of them is to "use heavy weight, go slow, and squeeze at the end of each rep", Danielle advises.
Her favorite exercises for developing a strong and toned back are;
Deadlifts

Rack deadlifts

Lat pull down

Chin ups

Close grip seated row
Strength Training
These are some of Danielle's record lifts;
Deadlift-205kg

Squat-145kg

Bench Press-90kg
---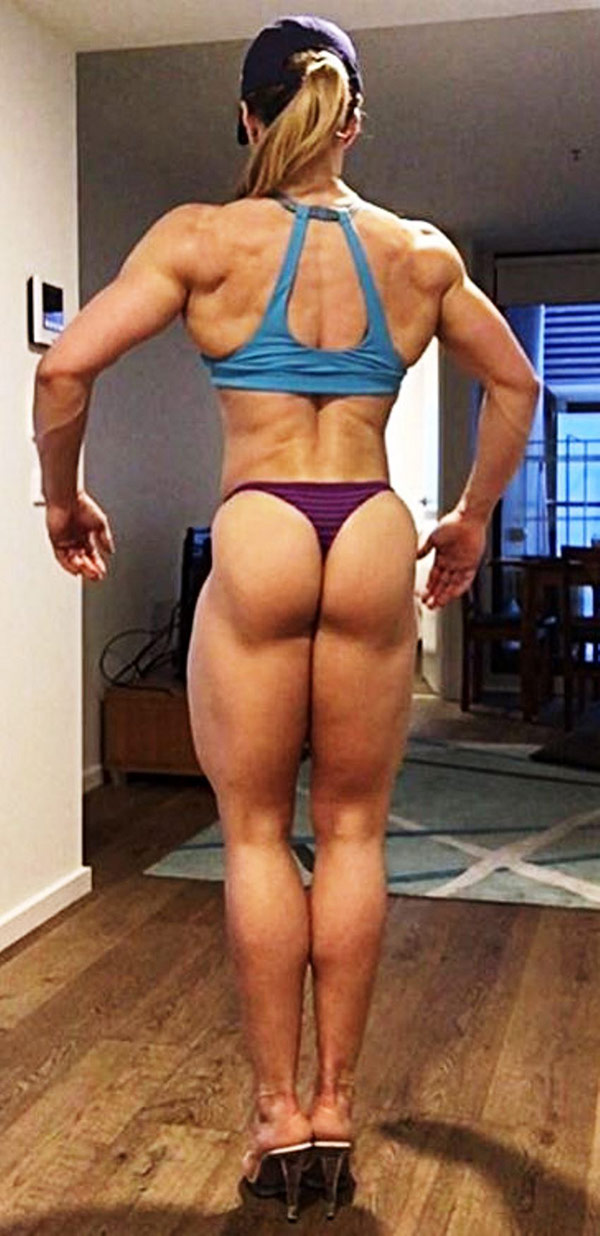 Nutrition
Losing Weight
Surprisingly, one of the first things Danielle did on her journey of becoming healthier was slightly increasing her calorie intake. She mentioned that she had already tried consuming 1200 calories daily, but it only made her weaker in the gym, and she also lost a lot of muscle mass because of it.
Danielle then increased her calorie consumption to 1900 calories per day, while focusing on eating quality, nutrient-dense foods. As a result of her new diet, she managed to lose almost 8%  body fat, and also gain a significant amount of muscle mass.
The most important dieting advice, according to Danielle, is not to eat fewer calories, but to eat more quality foods. She stresses the importance of avoiding processed foods and sugars, as she believes they are the main cause for excess weight gain, and inflammation in the body.
Lastly, Danielle mentioned that a lot of her knowledge on nutrition comes from her coach. After the Arnold Classic competition, this is what she said;
"I am eating more than I ever have, I am the strongest I've ever been and I have the lowest body fat % I've ever had. This is all thanks to having a coach who is educated beyond a personal training course. He does not apply a 'one size fits all' diet. He listens, learns and responds to my body and uses that information to make weekly changes for me." – Danielle De Haas
---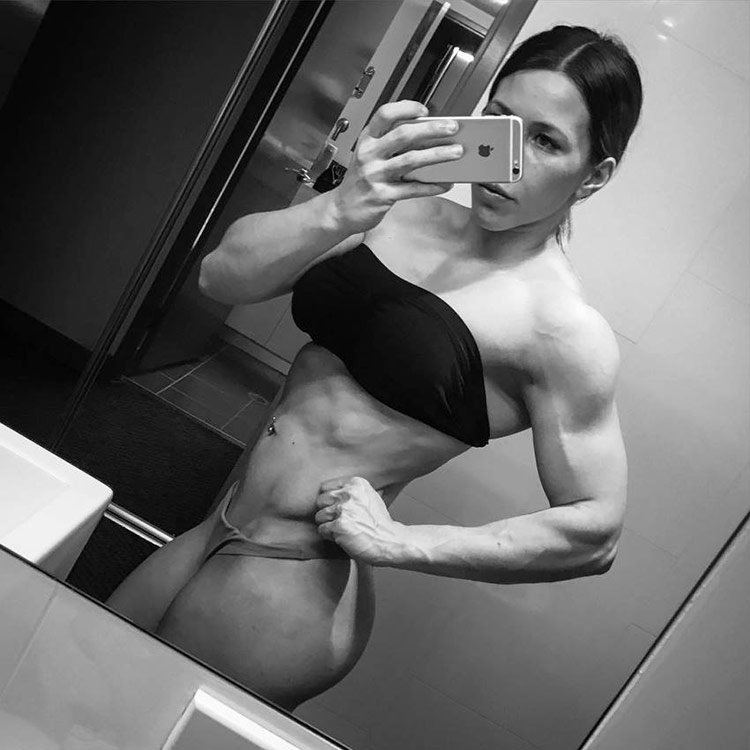 Idols and Influences
One of Danielle's favorite icons in the fitness industry is Cassandra Martin. Danielle looks up to her as a source of inspiration when she needs to keep pushing herself to the limits. 
---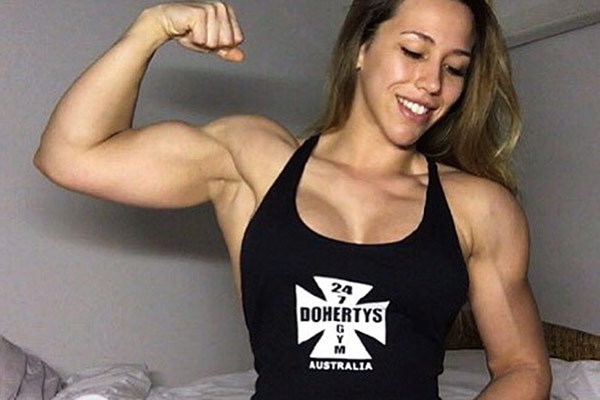 What we can learn from Danielle De Haas
Danielle De Haas has lad an unhealthy lifestyle throughout her childhood and in her early teens. However, she managed to change her habits with determination and discipline. She had a vision of what she wanted to become, and acted upon it. Most importantly, Danielle continued working on her goal until she accomplished it, despite the negativity she faced along the way.
If there is anything we can learn from Danielle, it's determination and the ability to never give up. She's proven that most obstacles in life are mind over matter, and by taking action, you could eventually reach your destination in life and achieve your goals.