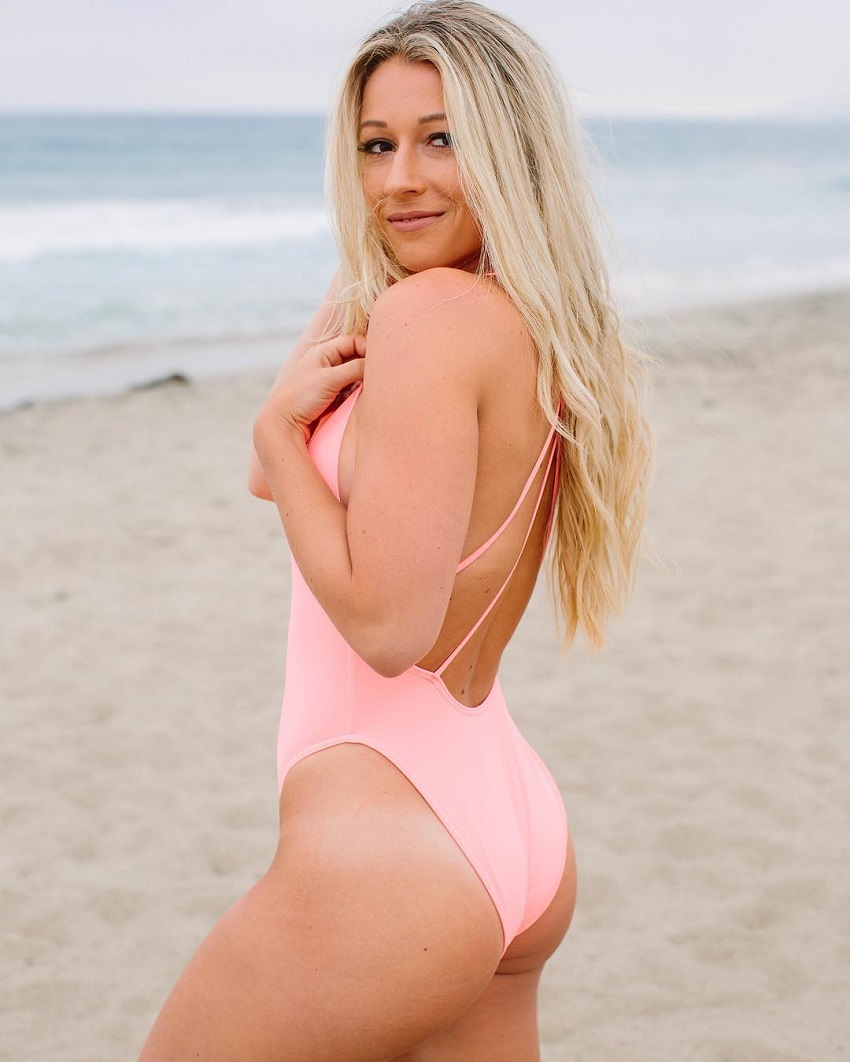 Cristina Capron
Online Fitness Influencer
Cristina Capron is an online influencer and fitness coach from Michigan, USA. She describes herself as a "health and fitness nut," as well as someone who loves to help people build their dream bodies.
Cristina's journey to a better life all started in 2013. This was the year when she first discovered the benefits of a daily training and nutrition routine. She quickly fell in love with the lifestyle and began sharing it with her online followers.
Throughout the years, Cristina has improved just as much in her physique as she has in recognition. Here's her story.
---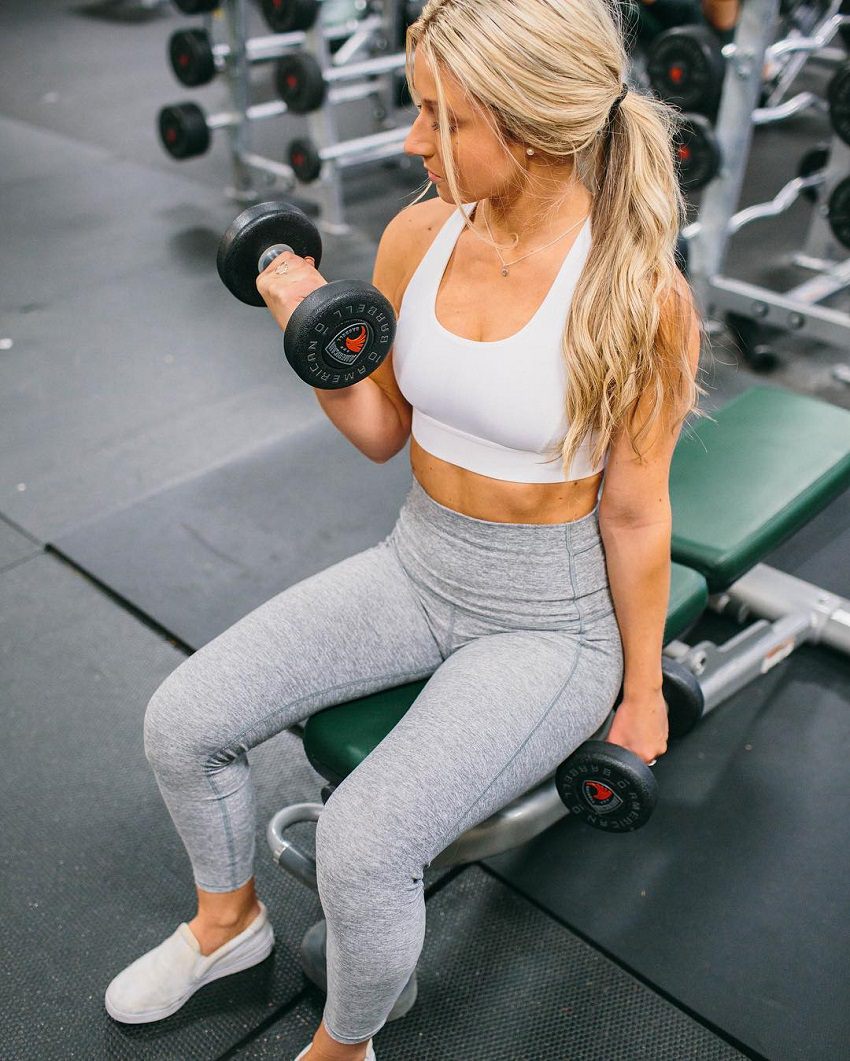 Athlete Statistics
Full Name: Cristina Capron
Weight
Age
Date of Birth
Nationality
115 - 125lbs (52.2 - 56.7kg)
28
January 27, 1995
American
Profession
Era
Online Fitness Influencer
2010
| | |
| --- | --- |
| Weight | 115 - 125lbs (52.2 - 56.7kg) |
| Age | 28 |
| Date of Birth | January 27, 1995 |
| Nationality | American |
| Profession | Online Fitness Influencer |
| Era | 2010 |
---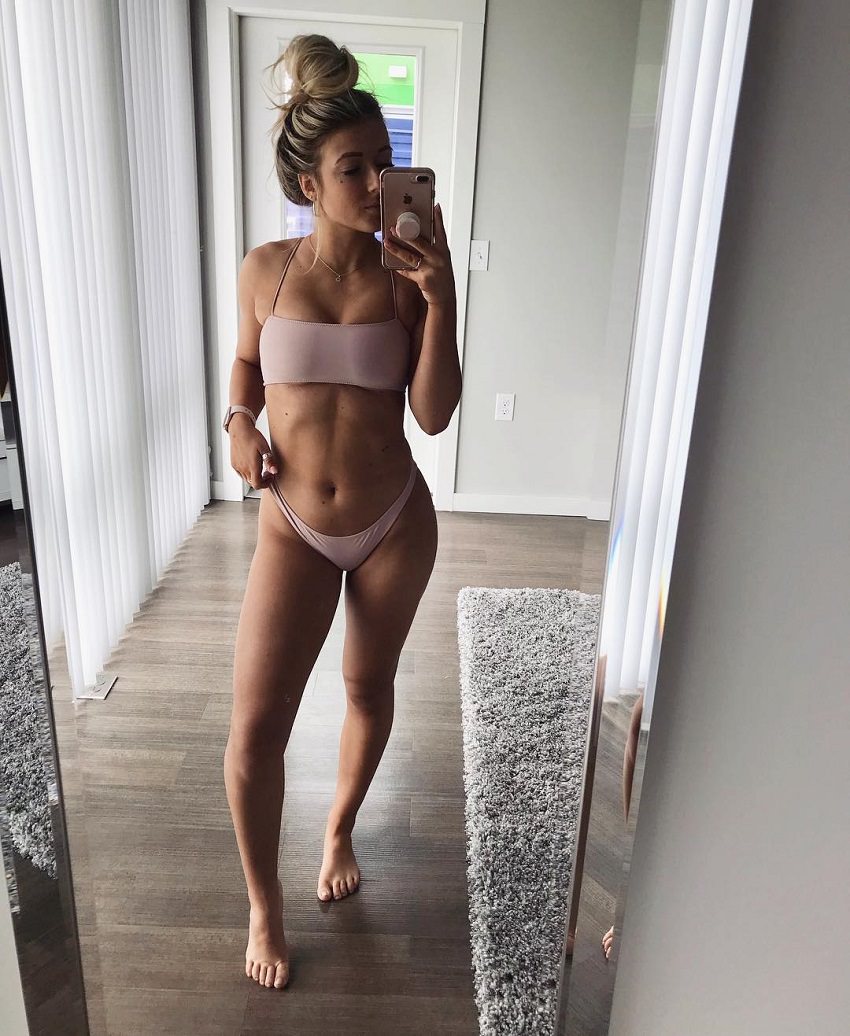 Accomplishments
Fitness Influencer
Training Coach
Entrepreneur
---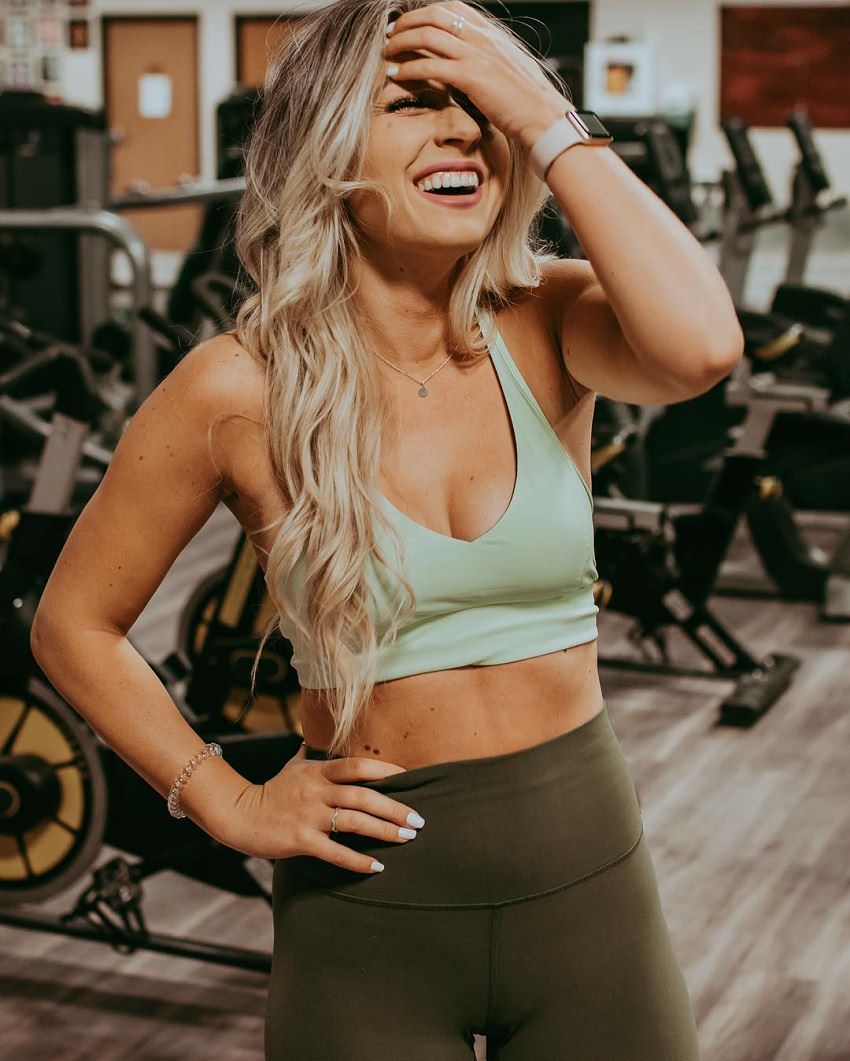 Biography
Cristina's Background
Cristina Capron grew up in Grand Ledge Michigan. Although she was an active girl, Cristina ate whatever she wanted, whenever she wanted it. This included pizzas and sweets for the most part.
The problem was; Cristina was never overweight, so she couldn't notice the harmful effects of the foods she ate on a daily basis. Playing soccer every day kept her from gaining any fat.
However, this changed after Cristina completed her high school education. At this point, she was no longer obliged to play any sports – Cristina was free to do whatever she wanted.
She'd run a couple of miles, only to come home to eat a pizza or a burrito, believing the training would cancel out the excess calories. But it didn't. In time, Cristina noticed that her body was becoming unhealthy.
College Days
When she first noticed that her body was gaining fat, it was an unusual sight for Cristina. She said; "I was fine with my body but the extra fat I carried in my stomach always bothered me. I honestly didn't know there was any way to get rid of it, I thought that's just how my body was." – Cristina Capron
Even though Cristina didn't know how to exactly lose weight, she was determined not to let her scale go up any further. Her first step was to clean up her diet.
Within a few months, Cristina was able to not only prevent fat gain. She also lost 10 pounds of weight in the process. She achieved this by eating college cafeteria food – however, she only chose the healthiest menu options, while avoiding sugars and trans-fats.
---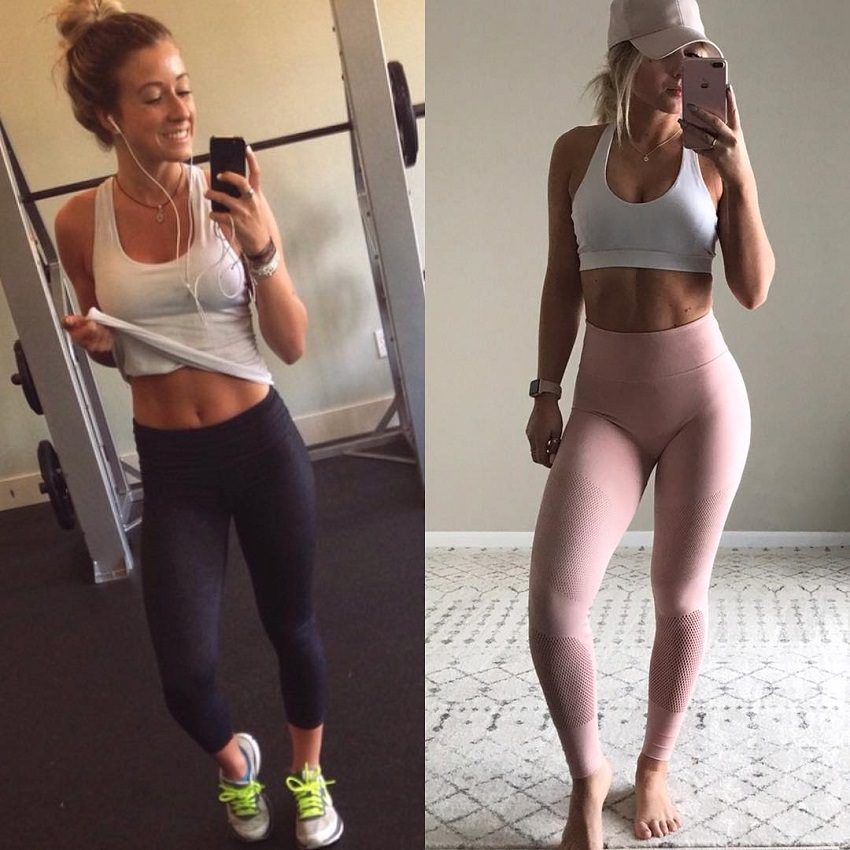 ---
Fitness Journey
Impressed by the results from her diet, Cristina was eager to keep the progress coming. As a result, she went on to join a gym.
Every day, Cristina found time to work out. Even if it was just for 15 minutes. Before long, the results began to show off – Cristina's body became lean and toned. In a matter of months, she completely transformed how she looked and felt about herself.
Opening Internet Profiles
Needless to say, seeing her results spurred Cristina on to continue training and eating clean. As chance would have it, Cristina noticed during this time that the internet was becoming a promising platform for fitness 'nuts' like herself.
As a result, she decided to open her social media profiles and post pictures of her fitness journey there. As new followers started coming to her pages, Cristina realized she could make a living out of her lifestyle. It wasn't long before her dream turned into a reality.
---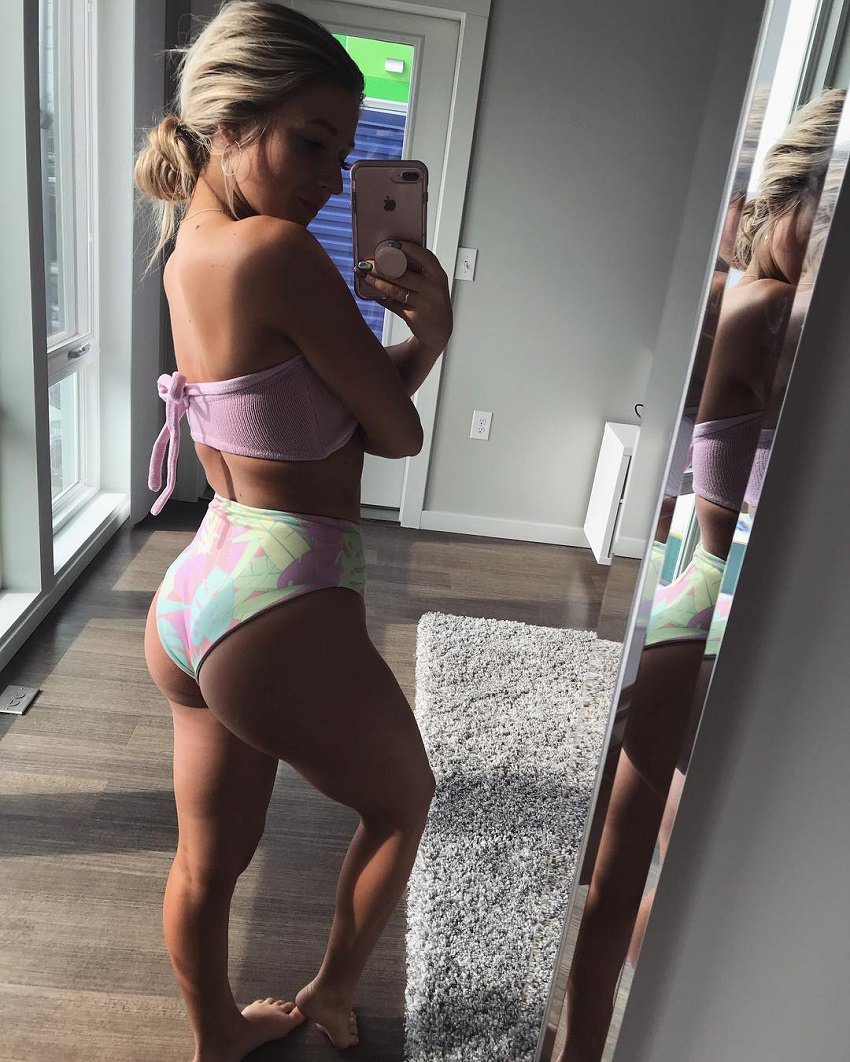 ---
A Growing Reach
Here's what Cristina said about her social media endeavors; "I posted my own transformation and received messages from girls wanting help. I helped them with their diet until they knew how to do it on their own. After I shared their amazing success, my little business began to grow."
Cristina now helps a whole community of people achieve their fitness-related goals, which include health, well-being, and having an awesome physique just like herself.
---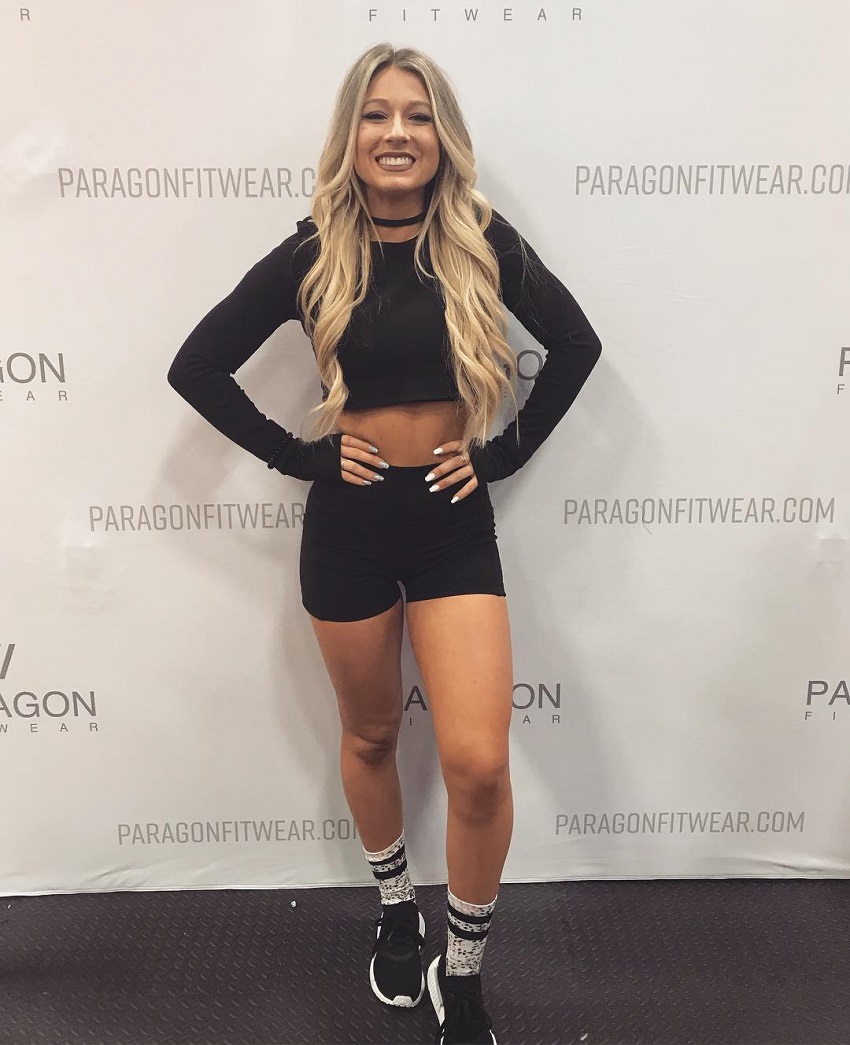 Training
Strength Workouts vs. Cardio
Cristina Capron trains five times per week doing strength work. This includes barbell exercises, machine isolations, and various high-intensity drills.
However, she isn't a big fan of cardio. Cristina will only step on a cardio machine when she wants to lose fat. Which happens rarely, since she stays lean for most of the year.
If there's a fitness event coming up, Cristina will then do some sort of HIT cardio, where she'll train at 90-100% of her maximum intensity for no longer than 20 minutes. This type of training helps her metabolism burn fat even after the workout is finished.
---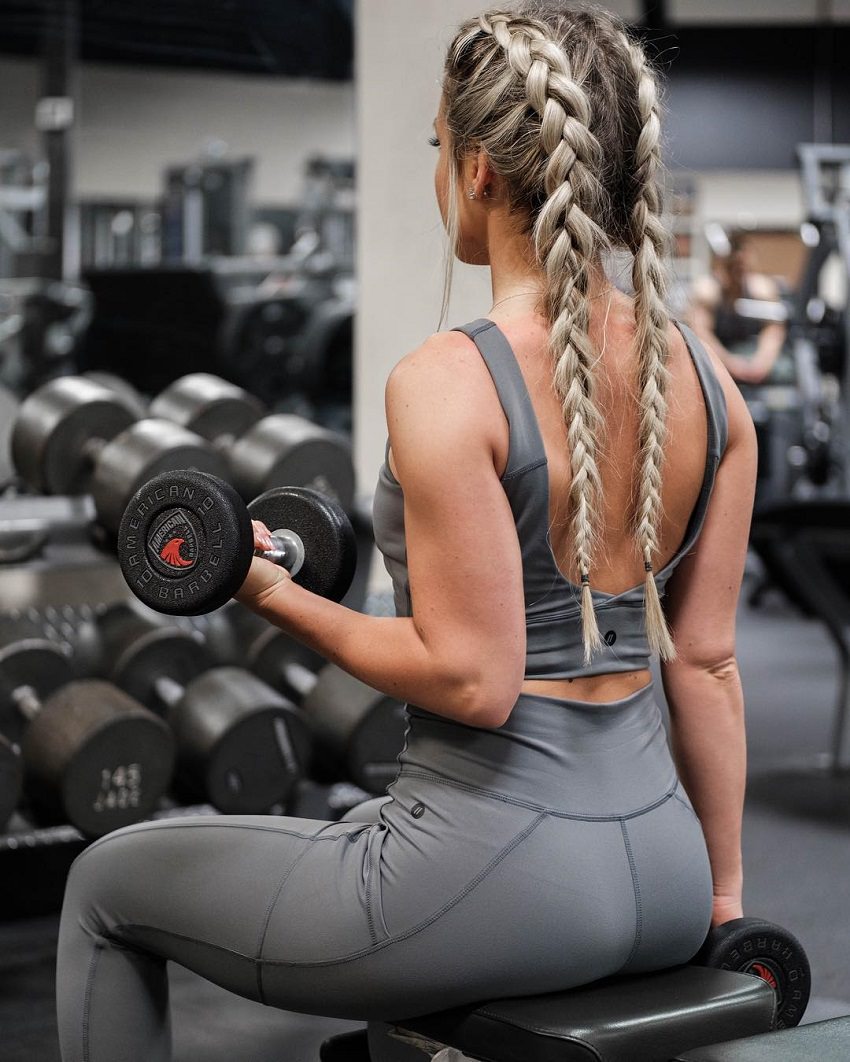 ---
Quad-Focused Leg Day
Here's a leg day workout from one of Cristina's online videos;
Barbell Front Squat, 4 sets of 10 reps
Narrow Stance Back Squat, 4 sets of 10 reps
Sissy Squat, 4 sets of 15 reps
Leg Extensions, 4 sets of 12 reps
Pulsing Smith Lunges, 4 sets of 8 reps
Seated Calf Raises, 4 sets of 12 reps
Standing Calf Raises, 4 sets of 12 reps
---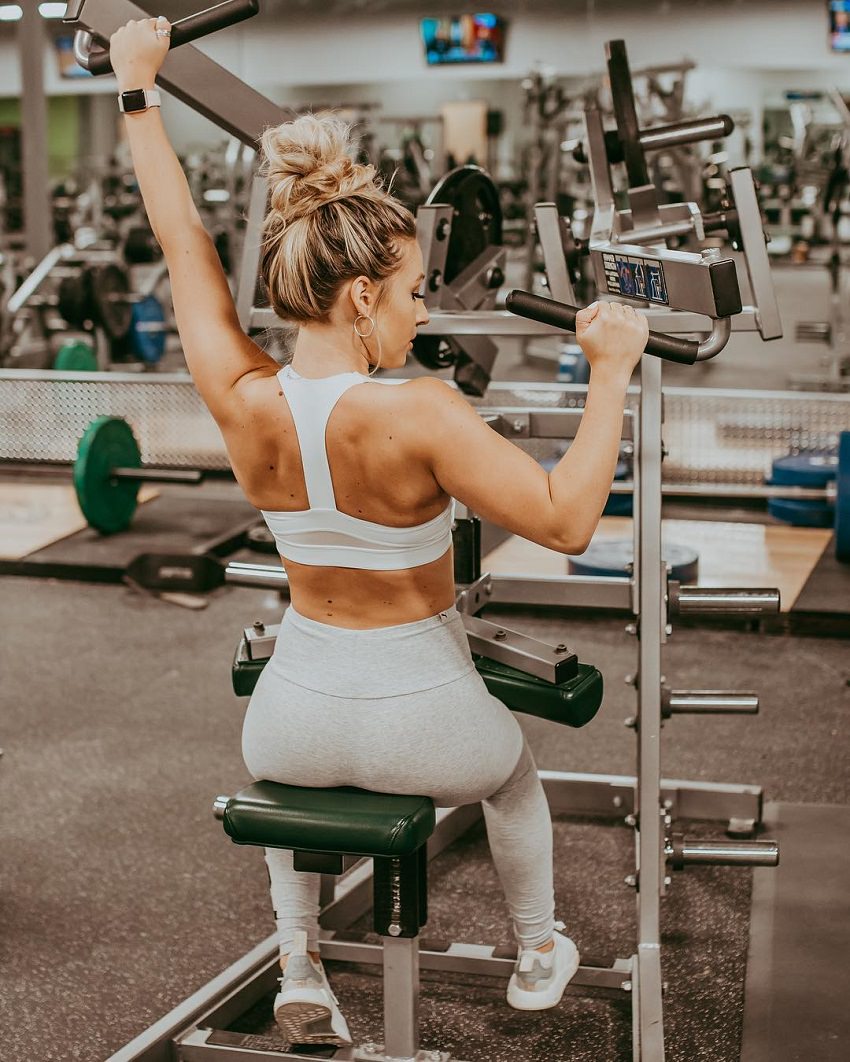 Nutrition
Cristina keeps her sugars and trans-fats low. She sticks to basic, simple, and nutritious foods that most fitness models eat. These include;
Chicken
Mushrooms
Broccoli
Rice
Canned Beans
Sweet Corn
Sour Cream/Greek Yoghurt
Supplements Cristina Capron Takes
BCAAs
Whey Protein from Grass-Fed Animals
Probiotics
Women's Multivitamin
---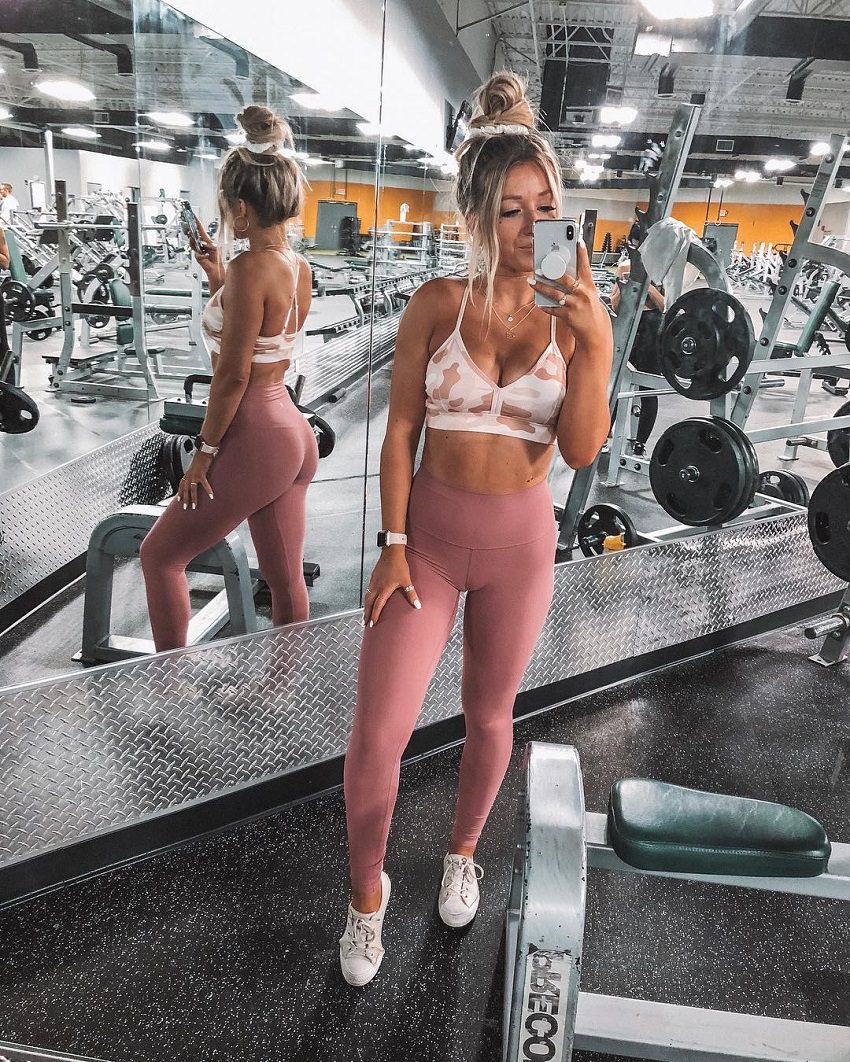 ---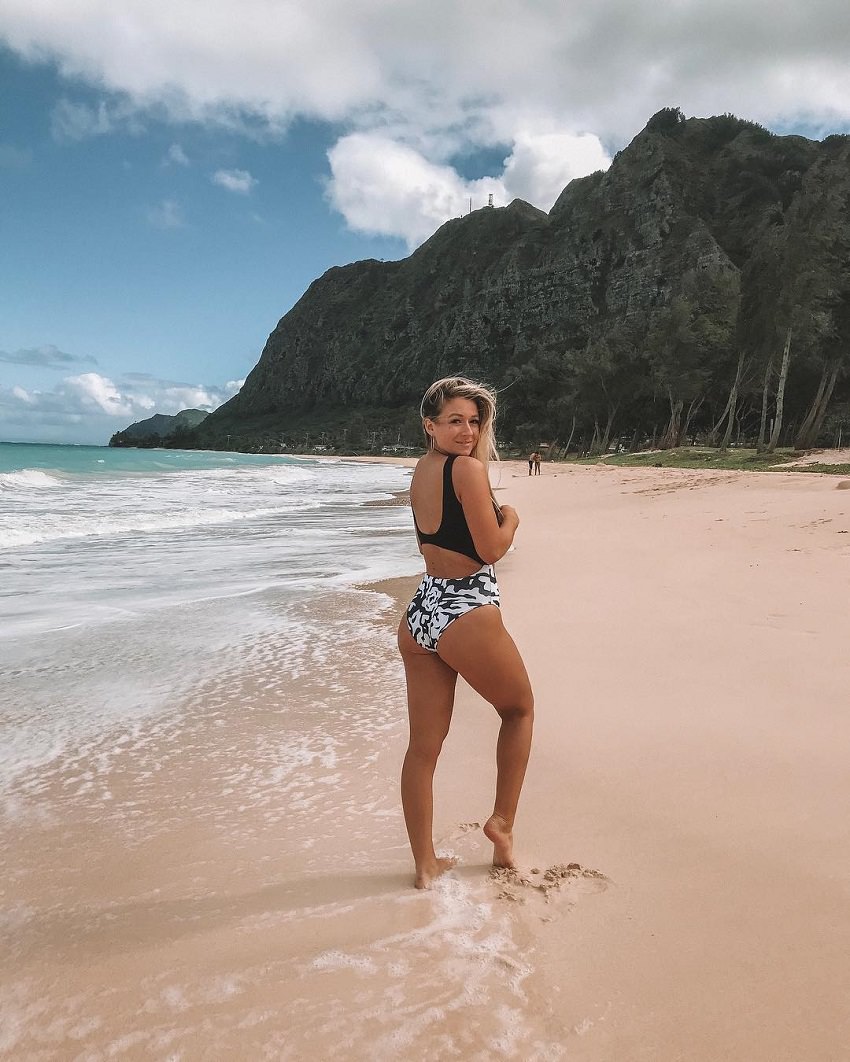 What we can learn from Cristina Capron
Through her work, Cristina aims to show that if she could transform her body and life, anyone can. The first step is to make small and consistent improvements every day. As you continue to do this, these small improvements will compound into something much bigger over time.
For someone, achieving their goals might take a long time. For others, they might get there quicker. But, the key here is to stay consistent; take that first step, keep going, and your dreams will sooner or later become a reality.