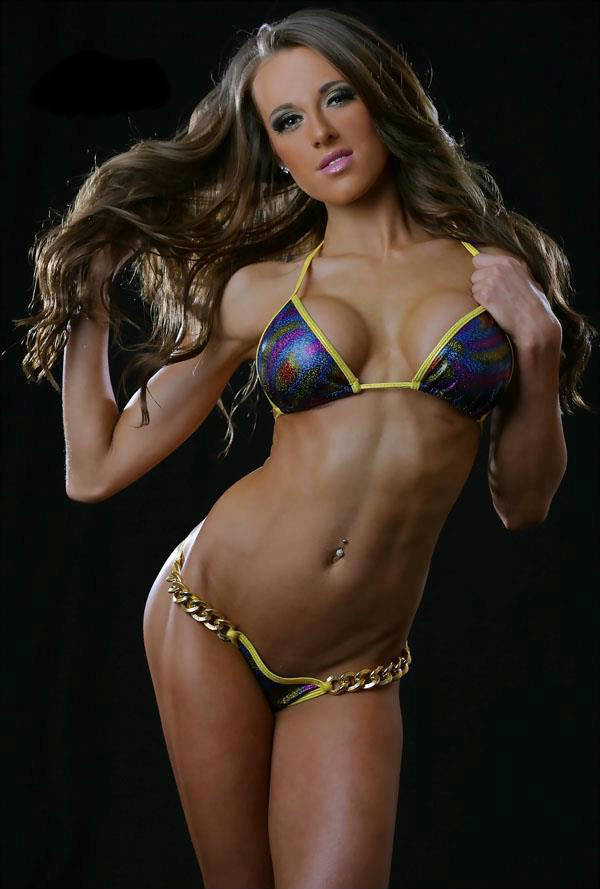 Courtney King
IFBB Professional Bikini Competitor, Online Personal Trainer
Courtney King is an IFBB professional bikini competitor from Chicago, USA. She rose to fame after winning a series of IFBB shows, including the 2016 Bikini Olympia.
Growing up, Courtney was always playing sports such as soccer, gymnastics and basketball. She loved hitting the gym and staying as fit as she possibly could, which is where she first heard about bikini competitions.
At first, she didn't even know what a bikini show was, but after researching the sport she became obsessed. She competed in her first amateur competitions in the early 2010's – winning several. She then landed her Pro Card in 2012 and began an incredible professional career.
From 2013 to 2016, Courtney came 1st, 2nd or 3rd in 11 out of 14 of the competitions she entered. She crowned this successful run off with a first place at the 2016 Bikini Olmypia, becoming Ms Olympia 2016 and attracting a lot of media attention.
This is Courtney's story:
---

Athlete Statistics
Full Name: Courtney King
Age
Date of Birth
Nationality
Profession
30
September 13, 1993
American
IFBB Professional Bikini Competitor, Online Personal Trainer
Era
2010
| | |
| --- | --- |
| Age | 30 |
| Date of Birth | September 13, 1993 |
| Nationality | American |
| Profession | IFBB Professional Bikini Competitor, Online Personal Trainer |
| Era | 2010 |
---

Accomplishments
Competitions
2011 Teen National Championships, 1st
2012 NPC Jay Cutler Classic – 1st and overall
2012 NPC Jr. USAS, 13th
2012 Jr. Nationals, 7th
2012 Team Universe, 3rd
2012 NPC Teen, Collegiate, & Masters National Championships, 1st
2012 NPC USAS, 1st (earned Pro Card)
2013 IFBB Pro Battle on the Beach, 2nd
2013 IFBB Pro Europa Games, 1st
2013 IFBB Pro Power House Classic, 3rd
2013 IFBB Tampa Pro, 1st
2013 IFBB Olympia Weekend, 7th
2014 IFBB Arnold Classic, 7th
2015 IFBB Pittsburgh Pro, 5th
2015 IFBB New York Pro, 3rd
2015 IFBB Dennis James Classic, 1st
2015 IFBB Puerto Rico Pro, 2nd
2015 IFBB Olympia Weekend, 3rd
2015 IFBB Korean Grand Prix, 2nd
2015 IFBB EVL's Prague Pro, 2nd
2016 IFBB Olympia Weekend, 1st
---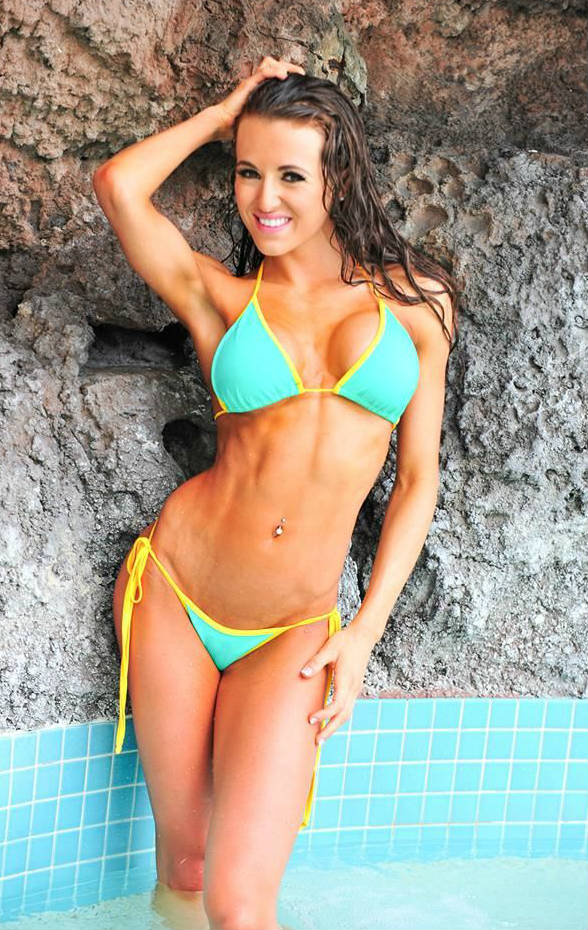 "If you want to achieve success, go out and get it. To accomplish what you desire, no matter what it is, you have to be willing to put in the time and effort."
Biography
Sporting Beginnings
Growing up in Chicago, Courtney stayed very active and was constantly playing sports. She played soccer, gymnastics, basketball and was on the cross-country and swimming teams.
She was extremely active and loved every aspect of the sports she played – particularly enjoying  competing in the 400 and 800 meter track runs.
Becoming Interested in Bodybuilding
In 2011, a woman approached Courtney in the gym and asked her if she competed in Bikini contests. At this time, she was a Jr In high school, so Courtney didn't know what a Bikini competition even was.
The woman spent some time talking to Courtney and explained the ins and outs of the sport. She became interested in the idea immediately; seeing straight away how fun posing in front of a crowd could be.
First Amateur Show
Courtney's first amateur show was in 2011. She was very nervous in the month leading up to the event and stood on stage at the Teen National Championships with a good amount of preparation.
To her surprise, Courtney took a 1st place in the teen division. She loved the entire experience of competing and showing off her physique to the crowd. When the show finished, she wanted more.
"I was not satisfied with only competing in a teen division, I wanted to do more and I wanted to compete against more women that were older. I thought would bring a better competitive edge to the stage!"
Claiming Her Pro Card
As soon as she returned home from this show, Courtney became obsessed with bodybuilding and immediately began preparing for her next competition – the Jay Cutler Classic.
At this time, she was a senior in high school and had to work in her preparation and nutrition with her school schedule. She ended up taking another incredible 1st place in her class. She says when reflecting on this period that she was both "shocked and ecstatic."
By 2012, Courtney had reached the national senior level at just 18. She worked extremely hard in the gym, while finishing her senior year in high school; posing confidently on the NPC USA's main stage.
When the judges read out her name in 1st place, she was ecstatic. She had built her best physique yet and had taken a well-deserved Pro Card for her efforts. This would allow her to compete against the best in the world.
---

---
First Pro Shows
At 19 years old, Courtney competed in her first IFBB Pro show and placed 2nd. The show was the Pro Battle On The Beach – an important show in the Bikini calendar – so Courtney was extremely proud of her performance.
Just one month after qualifying for this show, she went on to qualify for the 2013 Bikini Olympia by winning the Tampa Pro. She says to her fans that the only reason she has moved so fast through the ranks is because of her hard work and determination to win.
Successful Run In The 2010's
At her first ever Olympia weekend in 2013, Courtney came away with a 7th. After a few more top ten finishes, she managed to take an excellent 3rd place at the 2015 New York Pro.
She prepared extremely well for this show and knew that she had a chance of finishing well. Due to the excellent tone she had sculpted for this show, she was still looking great at the IFBB Dennis James Classic shortly after – taking an incredible 1st place.
This win set her up well for a 2nd at the Puerto Rico Pro and a 3rd at her second 2015 Olympia Weekend. This was a great achievement for Courtney and her massive improvement on her 7th in 2013 was proof that she was becoming better as the years passed.
Winning the 2016 Bikini Olympia
In 2016, her year of hard work paid off. Courtney managed to win the show that she had always wanted to win. She took the Miss Olympia title and beat the best competitors on earth.
---

Training
Cardio
Courtney doesn't enjoy doing cardio, but she says it's a must. She says that doing cardio 2-3 times a week alongside her weight training keeps her legs and glutes tight. It also helps hugely with fat loss and cutting for her bikini competitions where tone and definition are crucial.
Her favorite cardio exercises are High Intensity Interval Training based. She loves to complete sprints, stair master intervals and a variety of other techniques which exhaust her and raise her heart rate.
Weight Lifting Split Example
Monday: Back & Biceps
Tuesday: Shoulders & Triceps
Wednesday: Legs
Thursday: Chest
Friday: Glutes & Calves & Abs
Saturday: Full Body Plyometrics
Sunday: Rest
Glute Exercises
Courtney says on her website than toned glutes are something "most women want." She tells them that it doesn't happen overnight, but there are a few exercises that they can incorporate which will speed up the process.
One of Courtney's favorite approaches is to complete single leg exercises. She is a big fan of dumbbell lunges; valuing how the exercise isolates one leg and causes a lot of tension which sculpts the muscle.
She also insists that the individual focuses on squeezing at the end of each movement. Poorly completed exercises do not offer the same kind of muscle stimulation as a properly completed movement with perfect form.
Leg And Glute Routine
Split Squat 3 sets x 12 reps each leg
Superset with step-up jump 3 sets x 12 reps each leg
Dumbbell Deadlift 3 sets x 15 reps
Super set with bench jump 3 sets 1o reps
Goblet Bench Squat 3 sets x 15 reps
Superset with lateral step up 3 sets x 10 reps each leg
Dumbbell hamstring curl 3 sets x 15 reps
Super set with single leg dumbbell hip thrust
---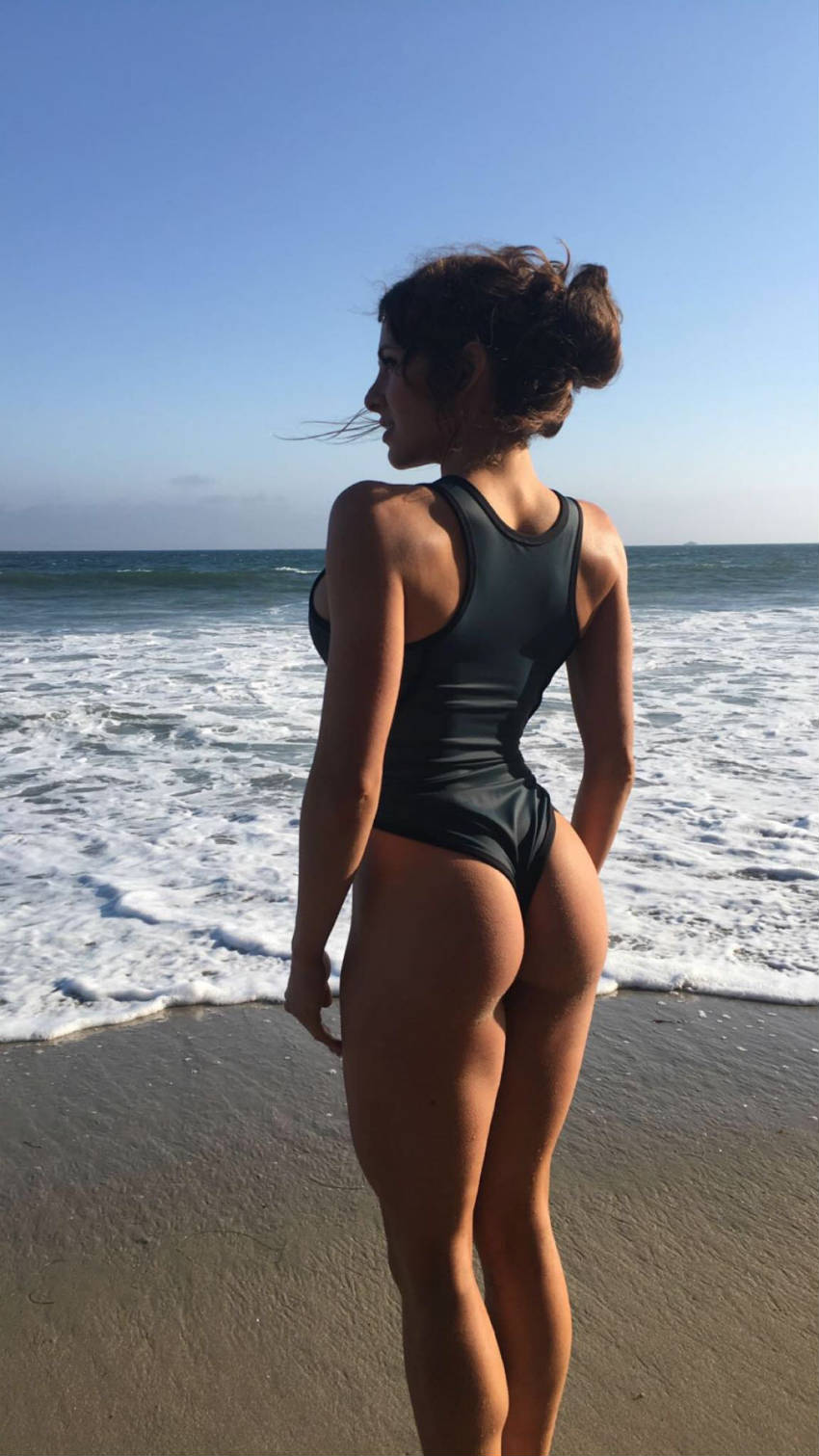 "Nutrition is key to achieving the physique you want. The saying that you can't out-train a bad diet is one I believe in 110%"
Nutrition
Nutritional Approach
Courtney believes that having a well balanced nutrition plan is optimal for any fitness goal. She says that the right amount of protein and carbs are crucial when she is training hard and sculpting her body for a show.
When hitting her daily macronutrient needs, she also focuses on portion control. She says that it's all about balance and consuming the amount that your body needs, rather than what you personally would like.
Protein
Courtney makes sure that protein appears in all of her meals throughout the day. She sources this vital nutrient from a number of sources, such as lean white fish, chicken, ground turkey, eggs and whey protein shakes.
She usually teams this lean meat up with vegetables such as broccoli and carrots to provide her with much needed minerals and fiber.
Carbohydrates
"Feed your body! It's the only way to build that shape your looking for in the backside."
Carbs are vital for the energy which pushes her through her workouts. She incorporates a lot of them into her diet, choosing options such as oatmeal, quinoa, sweet potatoes, flax seed bread and cheerios.
Healthy Fats
As well as carbs, healthy fats are also extremely important. They give her the energy that she needs to push through her workouts. She chooses avocados, walnuts, almond butter, olives and flax seed oil.
---

---
Staying Lean All Year
Courtney has never followed a 'bulking' season. In fact, she believes that doing this "yo yo" kind of dieting is extremely unhealthy. While she says it's OK to gain a bit of weight before cutting, she sees the extreme bulking diets of many bodybuilders to be detrimental to their health.
"Having a well-balanced nutrition plan and training for a healthy body and mind will give you the most beneficial outcome! Learn to love the journey and process along the way."
Sample Diet Plan
Meal 1: ½ Cup of oatmeal, 1/2 cup berries, egg whites
Meal 2: 4 – 5oz of lean protein (chicken, fish, lean ground turkey) and lots of veggies, sweet potato
Meal 3: 4 – 5 oz of lean protein, veggies, 1/2 cup of brown rice
Meal 4: Whey protein shake, 1/4 cup oats, 1 tbsp peanut butter (blended with ice)
Meal 5: 4 oz Chicken and big salad
Meal 6: Casein protein and cottage cheese
---

What we can learn from Courtney King
Courtney went from the girl in the gym who had never heard of a bikini competition, to Miss Olympia 2016 in just a handful of years. She shows how the determination to succeed is vital in bodybuilding.
She tells her fans that it was simply hard work which got her where she is today. If you want to achieve something in your fitness journey, show as much dedication as Courtney and who knows where you could end up.