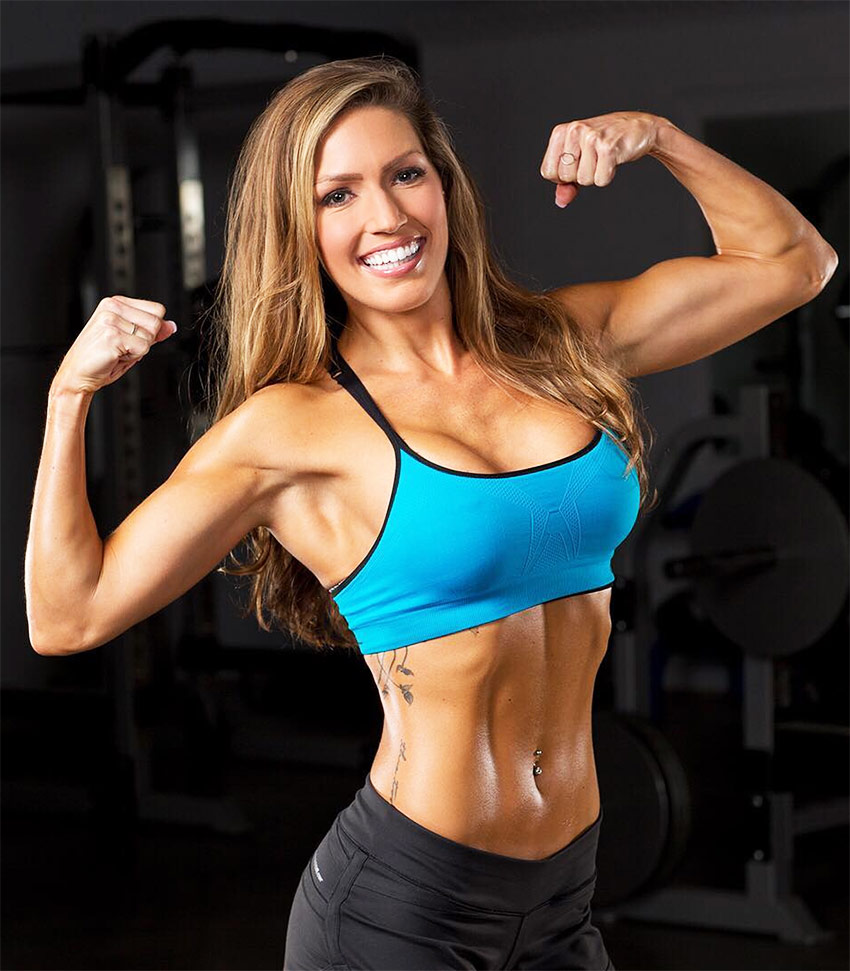 Courtney Gardner
Personal Trainer, Bikini Athlete
Courtney Gardner is a fitness model and bikini athlete from LA, California (USA). She graduated from Boston University with a degree in Photojournalism, with no ambition of pursuing a career in fitness.
However, she began her fitness journey after being inspired by Paige Hathaway and Jamie Eason – originally finding them on Instagram.  It wasn't long until Courtney had sculpted an impressive figure of her own, which earned her her first trophy in 2015.
This is her story:
---

"I started to use exercise as a tool and stopped avoiding it just because it was difficult."
Athlete Statistics
Full Name: Courtney Gardner
Year of Birth
Nationality
Profession
Era
1991
American
Personal Trainer, Bikini Athlete
2010
| | |
| --- | --- |
| Year of Birth | 1991 |
| Nationality | American |
| Profession | Personal Trainer, Bikini Athlete |
| Era | 2010 |
---

"When I'm not working out I love to pick up my camera and take pictures. I was a photojournalism major in college and still shoot when time allows!"
Accomplishments
Qualifications
Personal Training Qualification
Photojournalism Degree – Boston University
Competition History
2015 NPC Spartan Championships, Bikini Class C – 3rd
2015 NPC Spartan Championships, Bikini Class F – 1st
2016  Bodybuilding Spokesmodel Search – 4th
---

"Living a fit lifestyle is not always easy, but to me it is worth it in the long run."
Biography
Athletics
Born and raised in Los Angeles, California (USA), Courtney has lived a healthy lifestyle since she was a child; she became highly skilled at track & field athletic events whilst young, and naturally grew up with skinny frame.
However, Courtney became unhappy with her thin figure during her time at Boston University. Although she continued representing her college at athletics, the youngster started lifting weights in her spare time – determined to gain lean muscle mass and sculpt her dream physique.
---

---
Fitness Journey
After finding herself more interested in bodybuilding, Courtney searched for motivation on Instagram; she began following the likes of Paige Hathaway and Jamie Eason, using them as her source of inspiration to progress further with her physique.
After graduating from college, fitness became a central focus in Courtney's life – she always set aside an hour or two to lift weights in the gym, slowly building a figure to be proud of.
---

---
First Competition
It wasn't long until Courtney's friends and family noticed the improvements on her figure; they began encouraging her to enter fitness shows and pursue a career in the industry.
As a result, in 2015, at the age of 24, Courtney entered her first competition – the NPC Spartan Championships, as a bikini athlete. Although this was her debut appearance, the Californian managed to walk away with a trophy; impressively, Courtney placed 1st in the Bikini Class F category.
This gave her the motivation she needed to further her exposure as an athlete.
---

---
Sponsored Athlete
Riding high from her victory, Courtney made the decision to enter the Bodybuilding.com 'Spokesmodel Search' a year later, in 2016.
She posted a video on YouTube, explaining why fans should vote her to win the competition; this video gained thousands of views within a few days, and almost instantly, Courtney became a serious contender for the show.
Ultimately, Courtney wasn't able to replicate her initial success – placing 4th in the search. However, her social media exposure had attracted followers from around the world; she attained masses of followers on Instagram, joining the ranks of the growing number of 'online fitness sensations'.
But that wasn't all. Due to her rise in popularity, Courtney was scouted by a respected supplements company – they offered to make her a sponsored athlete. As a result, she'd successfully managed to realize her dream of finding a career in the fitness industry.
---

"I have a very intense corporate career, but I still find the time to train because it is so important to me."
Training
In terms of training, Courtney lifts weights for 5-6 days per week – making sure to maintain and develop her toned figure. To stay fit, she performs HIIT cardio after her workouts 3-4 a week.
However, Courtney doesn't follow any specific routine; she believes that fitting in a great social life alongside training is the key to success. As a result, she'll decide which muscle group to train on the day – and isn't afraid to miss a day to meet her friends.
---

"I had always been an athlete and enjoyed working out, but seeing people like Paige Hathaway and Jamie Eason gave me a new level of motivation to get fit."
Idols and Influences
Courtney first found the inspiration to pursue her fitness goals after finding Paige Hathaway and Jamie Eason on Instagram; the Californian was impressed by their lean and muscular figures, and set her sights on sculpting a similar physique.
However, it was her friends and family that encouraged her to pursue a career in the industry – they motivated her to enter her debut competition as a bikini athlete, where she won her first trophy.
---

"When I'm happy and healthy I am able to give more to the people around me, be a better employee, a better friend, etc."
What We Can Learn From Courtney Gardner
If we can take anything away from Courtney, it's that following the advice of those close to you can lead to success; she kept an open-mind, and entered her first bikini show after being encouraged by her friends and family.
Ultimately, this is what led her to finding success in the fitness industry – by 2017, she'd become a sponsored athlete and a social media icon.