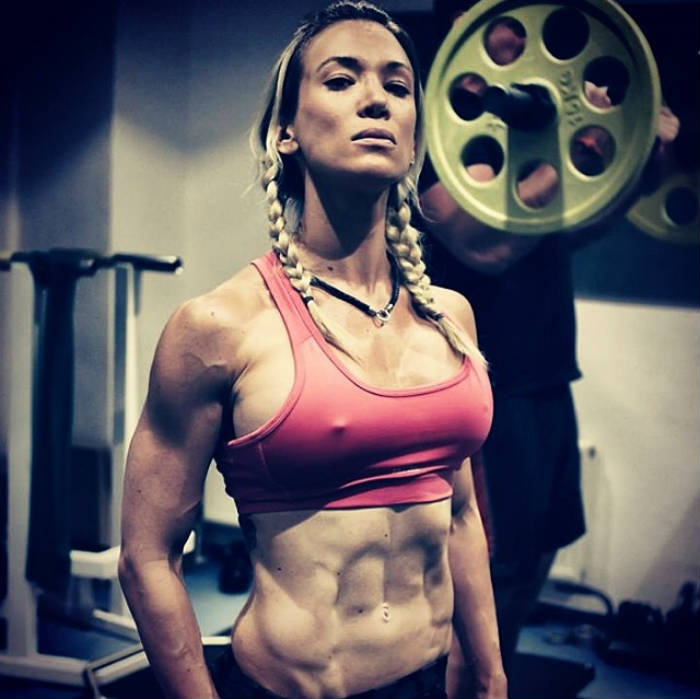 Cornelia Ritzke
Personal trainer, YouTube star,social media celebrity
Cornelia Ritzke is a YouTube star, fitness model and personal trainer from Berlin, Germany. She's built an online career for herself with instructional video posts, and fitness focused photoshoots.
Growing up, Cornelia says that she was always sporty and loved to stay as fit as possible. She wanted to share her passion and her physique with the world, so she created a self-titled blog to share her progress.
Fast forward to today, and Cornelia's fan base has increased dramatically. She's managed to attract a lot of support on Instagram, YouTube and Facebook. She also studied to become a personal trainer so that she can reach out and help her fans with their fitness goals.
---

Athlete Statistics
Full Name: Cornelia Ritzke
Weight
Height
Age
Date of Birth
125 - 135lbs (56.7 - 61.2kg)
5'7" (170cm)
42
June 25, 1981
Nationality
Profession
Era
German
Personal trainer, YouTube star,social media celebrity
2010
| | |
| --- | --- |
| Weight | 125 - 135lbs (56.7 - 61.2kg) |
| Height | 5'7" (170cm) |
| Age | 42 |
| Date of Birth | June 25, 1981 |
| Nationality | German |
| Profession | Personal trainer, YouTube star,social media celebrity |
| Era | 2010 |
---

Accomplishments
Developed a social media fan base
Became a qualified personal trainer
---

Training
Working Out With Berlin-Based Bodybuilders
Cornelia spends a lot of time working out with bodybuilders in Berlin gym's. She loves the opportunity to work out with both men and women at the top of their game – believing she can learn a lot from them.
When she works out with bodybuilders such as her friend Tobi, she goes extremely hard and aims to match him rep for rep (with a lower weight). Through documenting these sessions online, she can build her own fan base, as well as theirs.
Outdoor Workouts
As well as heavy gym workouts, Cornelia loves to spend time completing body weight sessions outdoors. She loves to spend time at the beach, or in the park completing pull ups on a bar, or press ups and dips.
She sees these sessions as a great way to socialize and workout at the same time. In the summer, she likes using the day to tan as well.
Usual Weekly Routine
Cornelia places a lot of value on short, intensive training sessions. She usually completes 2-3 different exercises in a 30 minute session. Her favorite workouts include cross-training, pull-ups, or military presses.
---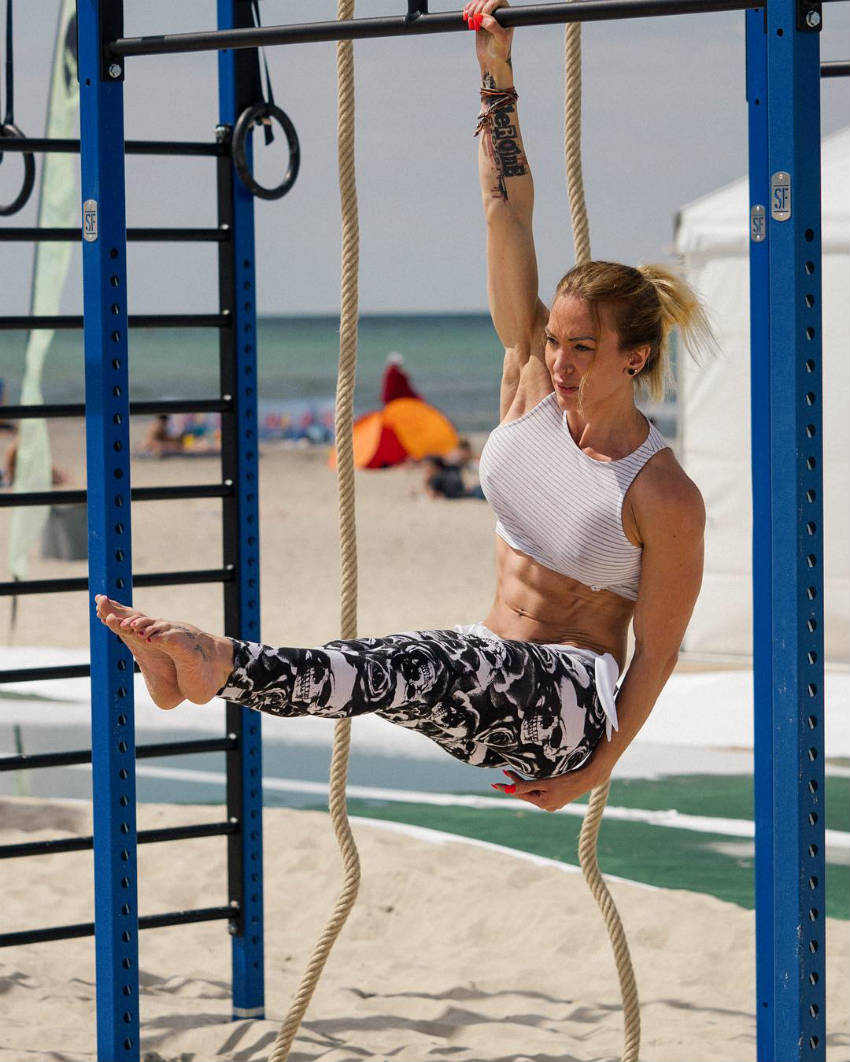 "Avoid extreme diet, training and lifestyle changes!"
Nutrition
Vegetarian Diet
Cornelia says that she hasn't eaten any meat for a long time. She eats mostly vegetarian food and eggs, and occasionally includes protein- packed fish options, such as salmon and cod.
She believes that this diet hasn't affected her muscle gains in any way. She still receives a lot of excellent protein from these options, and hits her daily macronutrient target.
Calorie Needs
Cornelia tries to eat around 2000-2200 calories per day. Through doing so, she says that she can keep the definition she wants, and maintain her energy levels in the gym.
She says that the most important thing for her while reaching this calorie goal, is to eat high-quality produce. She avoids junk food altogether, and instead chooses to snack on sour dough bread, fish, dairy products and other fruit.
Favorite Meal
If she could pick one meal, it would be Tempeh (a soy bean cake,) fried in coconut oil, with brown rice and avocado cream. She says that this meal is "vegan, healthy and super delicious."
Daily Meal Plan
One of Cornelia's daily meal plans is below:
Breakfast
A bowl of protein powder, oats and fruit
Lunch
Millet and lentil broth with salad
Dinner
The same salad, with avocado, tomatoes, fruit and bread
Supplements
Cornelia also sees that supplements are vital in her diet. She uses whey protein shakes, as well as creatine and BCAA's – seeing that adding these supplements to an already healthy diet is very useful.
---