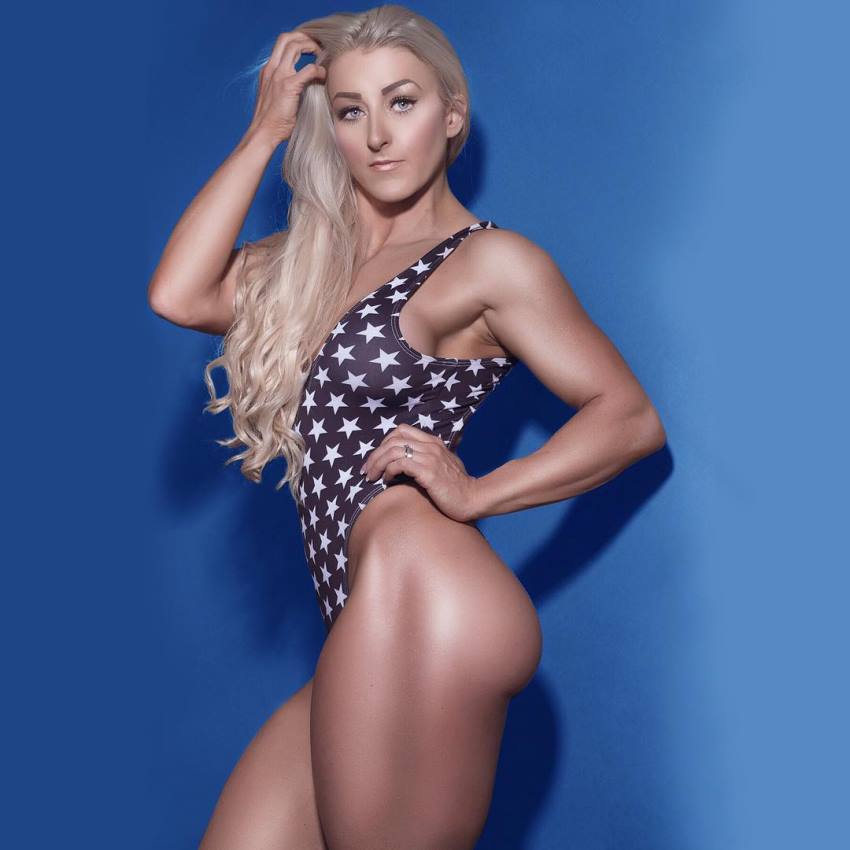 Clare Taubman
Professional Figure Competitor, Fitness Model
Clare Taubman went from a high school track athlete in her youth to becoming a professional WBFF Figure competitor and World Figure Champion. Throughout her extensive career, Clare competed against some of the best female bodybuilders in the world, such as Monica Brant. Clare boasts an impressive list of achievements in bodybuilding, and her physique sets a benchmark for many aspiring female competitors.
Growing up in Hamptonshire, England, Clare began lifting weights at the age of 14. Originally, she entered the gym in order to improve her performances in track & field. However, Clare's goals quickly changed when she noticed her physique improve from weightlifting. Claire said, bodybuilding soon found its place on the top of her priority list.
After years of weight training, along with dieting, Clare went on to build a 'statuesque' physique. From there, she went even further to start a career in Figure competitions, reaching her peak in 2017 when she won the WBFF Figure Champion World title.
This is her story:
---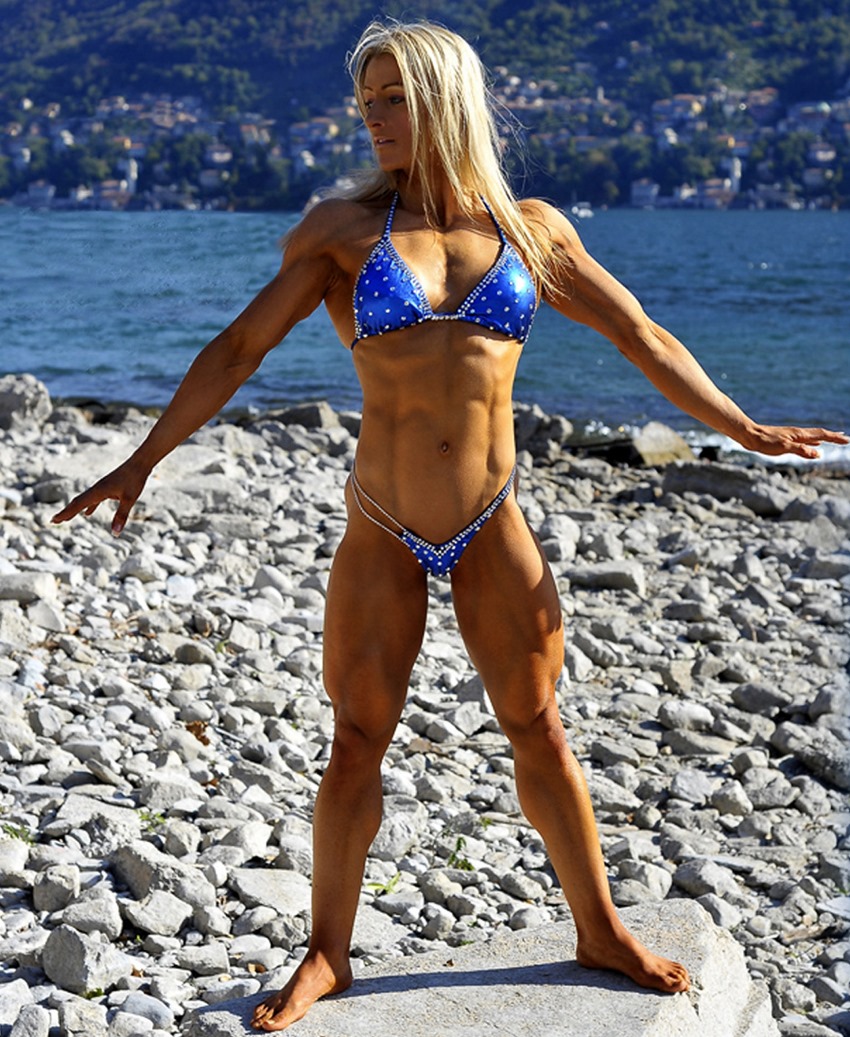 Athlete Statistics
Full Name: Clare Hendy Taubman
Nationality
Profession
Era
British
Professional Figure Competitor, Fitness Model
2010, 2000
| | |
| --- | --- |
| Nationality | British |
| Profession | Professional Figure Competitor, Fitness Model |
| Era | 2010, 2000 |
---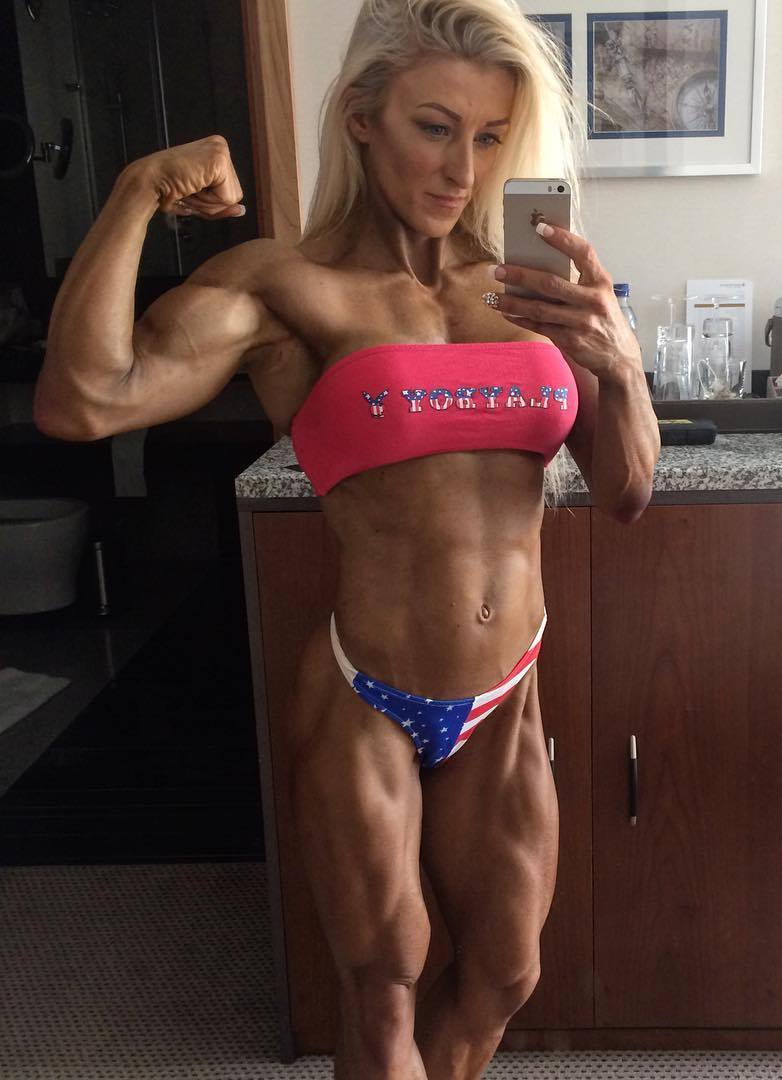 Accomplishments
Competition History
2006
Ms. South Britain Champion UKBFF (Bodyfitness)
UKBFF British Championships, 3rd (Bodyfitness)
2007
NPC Emerald cup (USA) 158cm, 5th (Figure)
UKBFF British Championships, 2nd (Bodyfitness)
2008
IFBB Amateur World Championships (Spain) (Bodyfitness up to 158cm)
UKBFF British Championships, 4th (Bodyfitness)
2009
IFBB Amateur World Championships (Italy) (Bodyfitness up to 158cm)
IFBB Amateur World Cup (Madrid) (Bodyfitness)
2010
WBFF Pro Figure World Championships 4th (Figure)
---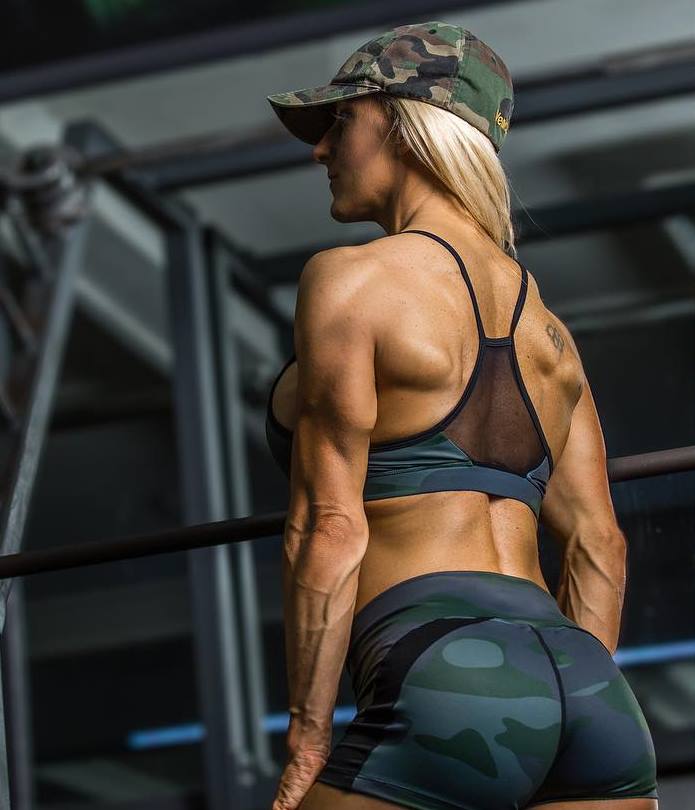 Biography
Clare's Early Beginnings in Bodybuilding
Clare Taubman is originally from Hampshire, England. She became interested in the sport of bodybuilding at the age of 14 – this is when she stepped into the gym for the first time.
Originally, Clare began lifting weights to improve her performances in track & field. She was an excellent track runner during her youth, receiving numerous accolades from her high school.
Eventually, Clare's views towards track running changed, once she noticed the progress in her physique from weightlifting. That's when Clare's interest in track began to weaken, and was eventually replaced with a new passion – bodybuilding.
Inspired by Figure Competitors
Year after year, Clare continued building upon her awesome physique. Then, in 2003, Clare witnessed the introduction of the IFBB figure category, which motivated her to start competing in fitness. As she stated; "The IFBB figure category was launched back in 2003, and as soon as I saw this I wanted to give it a try."
Taking inspiration from legendary fitness competitors such as Monica Brant, Clare set out on a whole new journey in bodybuilding – instigating the preparations for her first figure show.
---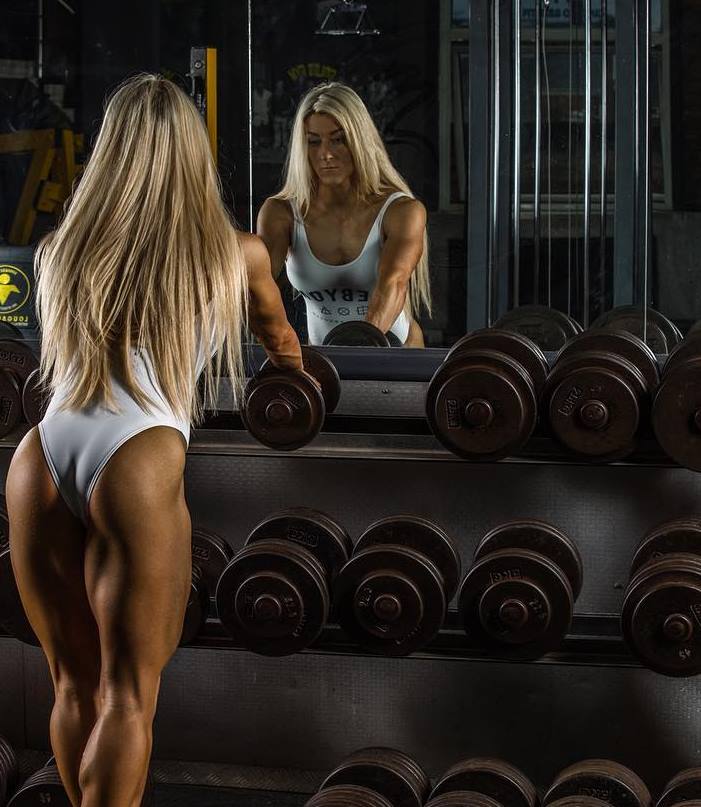 ---
Bodybuilding Debut
In order to fully prepare for her debut contest, Clare focused all of her attention on training in the gym, dieting, and getting in enough recovery time.
Then, after several months of preparations, Clare entered the 2006 UKBFF South Coast Championships. To her positive surprise, Clare was crowned the champion of the competition.
After witnessing such a huge success in her first show, Clare realized she had the potential to go a long way in bodybuilding. It was at this point Clare set about making bodybuilding her full-time job.
Pro Card Invitation
For the following three years, Clare competed in six different shows. Her best results from this period included;
2007 UKBFF British Championships, 2nd (Bodyfitness)
2008 UKBFF British Championships, 4th (Bodyfitness)
2009 IFBB Amateur World Championships (Italy) (Bodyfitness up to 158cm), Final Call-out
However, the best was yet to come from Clare. In 2010, she received an invitation to earn her Pro Card. Taking full advantage of the opportunity, Clare went on to win the Pro Card the same year, joining the elite ranks of the WBFF along the process.
---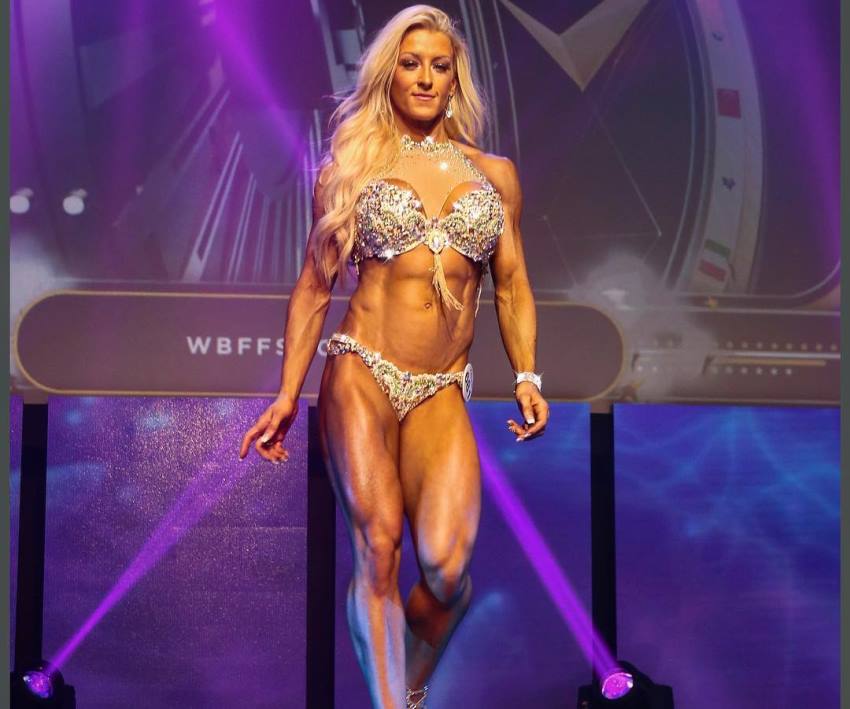 ---
Competing With Her Idol
Riding high from her Pro Card victory, Clare went on to compete in her first Figure Pro Show in 2010. However, this wasn't just any ordinary show for Clare – she soon found out she would compete against her long-time idol, Monica Brant, on this very stage.
Thrilled with the opportunity, Clare began training harder than ever to come in her best shape at the contest. Ultimately, Clare finished in the 4th place, with her idol Monica winning the competition.
Here's Clare describing how it felt standing on the stage next to Monica Brant;
"This was the best decision I had made, not only that I was to stand onstage against my idol (and now a great friend) Monica Brant! 

The experience was incredible, I felt I was finally in the right federation, and I am grateful for the opportunity that I was given by the WBFF.  I placed 4th in the World on my Pro debut." – Clare Taubman
WBFF Figure World Champion
In 2017, Clare took her career to a whole new level by winning the WBFF World Figure Championships.
With this victory, Clare solidified her status as one of the best figure competitors from England.
---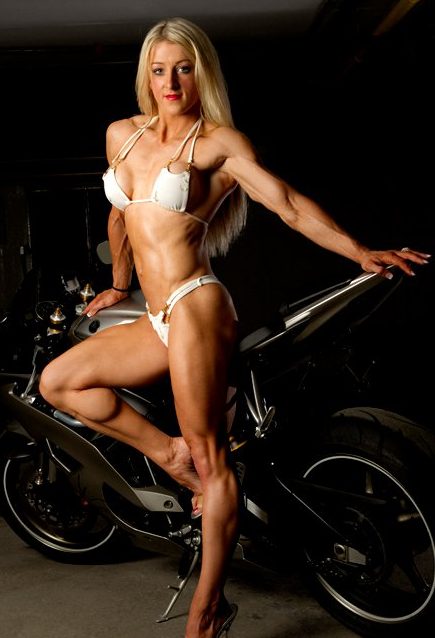 ---
Clare Taubman's Life Nowadays
Clare continues to work hard on her goals, striving to be the best she can be in her craft.
With her long list of achievements, as well as her inspiring story. Clare has won the affection of countless fans, who now support her every step of the way on her fitness journey.
---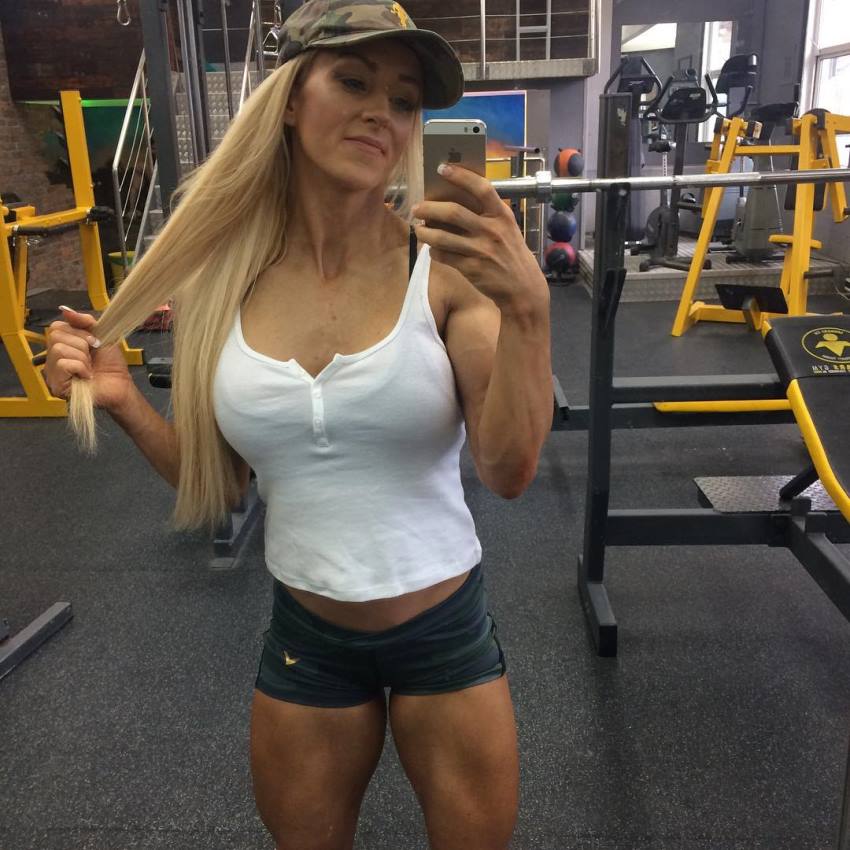 Training
Ever-Changing Training
As someone who's been involved in bodybuilding for decades, Clare's training routine has significantly changed over the years.
When she first began her bodybuilding journey, Clare would train in the gym up to six times per week. She did this in order to add as much muscle to her frame as possible.
However, now that Clare's physique has reached its maximum potential, she focuses on maintaining her muscles instead. Because of this, she now trains with weights three times per week.
Here's Clare talking about her training; "I have built up enough muscle over the years so now it is a case of maintaining that muscle and shaping it to keep my physique nice and balanced. So I now train with weights 3 times a week."
Clare's advice for new bodybuilders; "If you are just starting out then I would recommend maybe 4 days a week maximum. More is not better with weight training as rest is vital to actually help your muscles grow." – Clare Taubman
---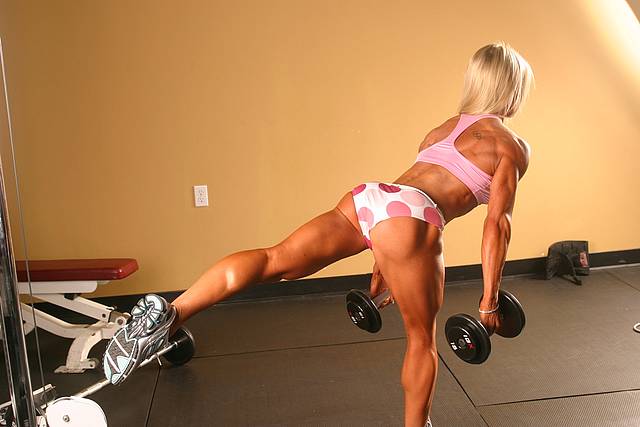 ---
Clare Taubman's 3-Day Workout Routine
Here's what Clare's workout routine looks like nowadays;
Sundays: Legs
Olympic Bar Squats 3 x 10-20
Walking Lunges 3 x 20
Leg Press 3 x 20-30
Leg Extensions 2 x 10-15
Lying Leg Curls 2 x 12-20
Stiff Leg Deadlifts. 2 x 15-20
Tuesdays: Shoulders and Arms
Seated Dumbbell Press 3 x 8-12
Dumbbell Lateral Raises 3 x 12-15
Rear Delt Flyes 3 x 12-20
Dumbbell Front Raise 3 x 15-20
Tricep Dips 3 sets to failure
Lying French Press 2 x 10-12
Straight Bar Bicep Curls 2 x 8-15
Dumbbell Bicep Curls 2 x 10-20
Thursdays: Back and Chest (push-pull session)
Lat Pull Downs 3 x 10-12
Seated Rows 3 x 10-15
Deadlifts 3 x 8-12
1 Arm Dumbbell Rows 2 x 8-12
Incline Dumbbell Press 3 x 8-12
Pec Dec Flyes 2 x 15-20
Flat Bench Press into Press Ups 2 sets to failure
---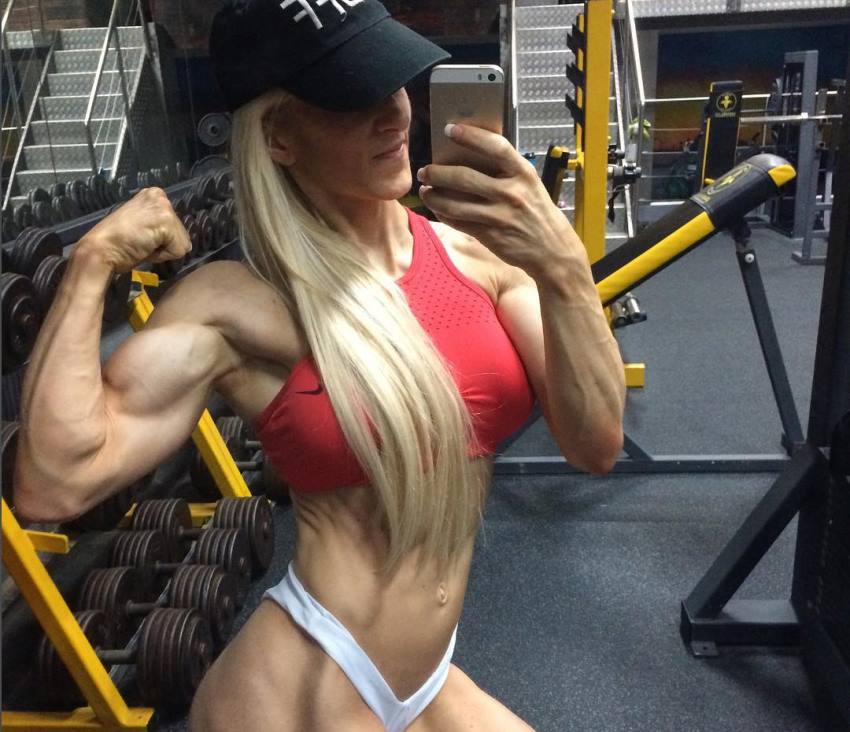 ---
Cardio Frequency
Clare's cardio frequency depends on how far she's away from a contest. At about 12 weeks out, she'll gradually increase her cardio to do a minimum of two or three sessions per week.
The closer Clare comes to the day of the competition, the more frequently she'll do cardio. During the last 14 days before a contest, Clare will do cardio six times per week.
---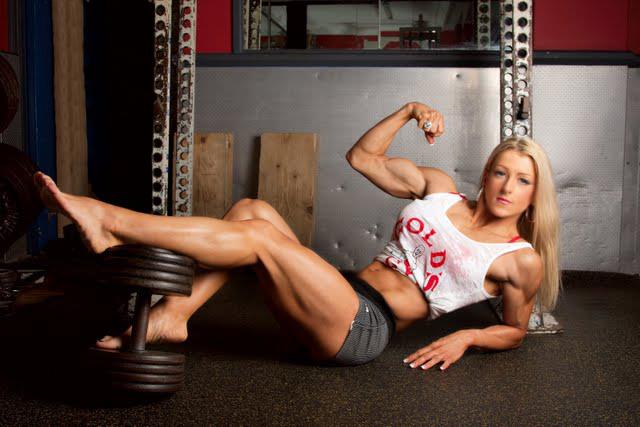 Nutrition
Healthy Foods Year-Round
Clare eats similar foods all year round, but her macros change depending on whether or not she has a competition coming up. The foods Clare eats on a regular basis include;
Fish
Egg Whites
Wholegrain Rice
Nuts
Avocados
Vegetables
Clare stays away from dairy, as she's found that her physique looks 'sharper' without it. In her words; "I personally stay away from dairy as I find my figure looks better without it."
Daily Diet
Here's an example of Clare's daily diet;
1st Meal: 1/2 cup oats, 4 egg whites, Organic Peanut Butter.
2nd Meal: Sweet potato pancake, made with 100g sweet potato, 2 egg whites, 1/4 cup coconut flour, and cinnamon.
3rd Meal: Fish with salad and 1/2 cup whole grain rice
4th Meal: 2 scoops whey protein, and apple and tablespoon peanut butter
5th Meal: Fish and vegetable stir-fry
6th Meal: Omelette or another protein shake
Supplements Clare Taubman Takes
CLA
Glucosamine Sulphate
Multivitamin
Low-Carb Whey Protein Isolate
---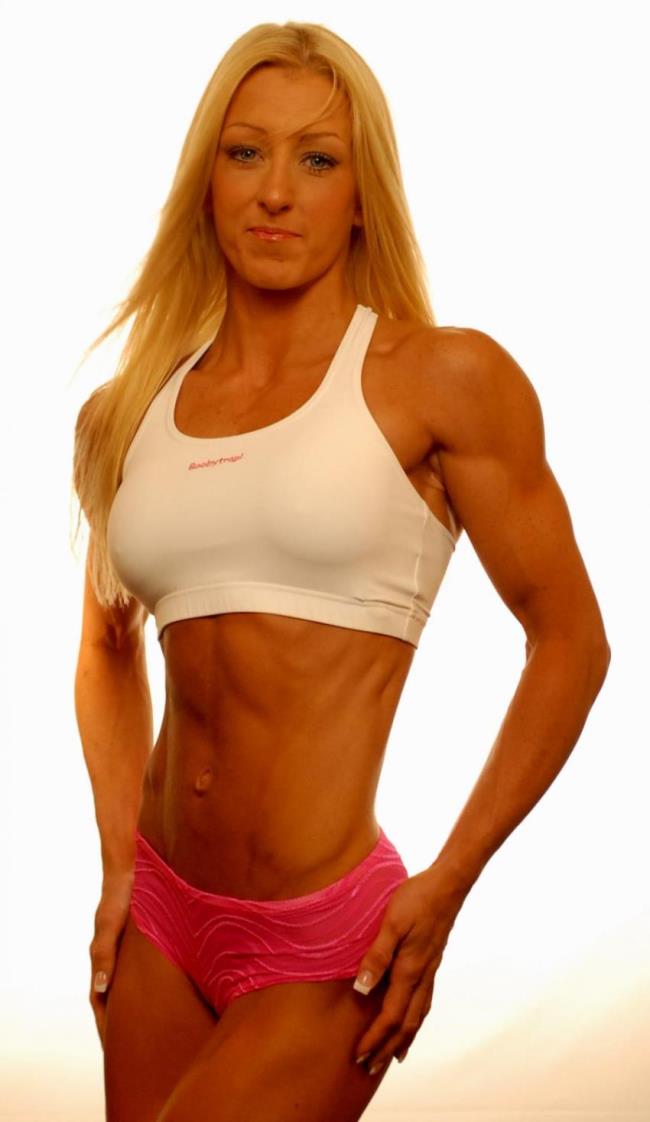 Idols and Influences
Initially, Clare's biggest influence in bodybuilding was Monica Brant. It was because of Monica that Clare was inspired to enter her first competition, which she ultimately won. After several years of competing, Clare entered the competition which saw her stand alongside her idol, Monica on the stage – making her dreams in bodybuilding come true.
In the later stages of her bodybuilding journey, Clare became inspired by the likes of Cory Everson. Cory is the first female bodybuilder to win six Ms. Olympia titles.
Outside of fitness, Clare is inspired by her husband, Ian. Here's what Clare said about Ian; "Ian has inspired, and motivated me to become the best I can be, in every aspect of my life. From his dedication to bodybuilding to his academic achievement of getting his Ph.D."
---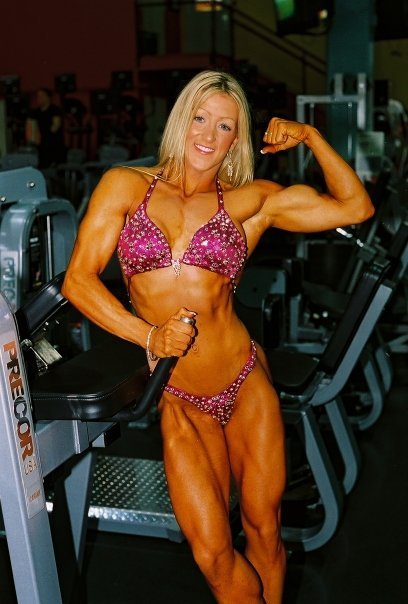 What we can learn from Clare Taubman
The ultimate lesson we can learn from Clare Taubman is that patience is the key. For Clare, it took her many years of improving her physique and competing before she won her Pro Card. It was a difficult process, but she didn't give up.
Eventually, Clare's commitment to bodybuilding paid off, where she became one of the most renowned British figure competitors.
Clare's Motivation for Others
Here's Clare's message for people who need the motivation to reach their goals in life;
"I eat clean and train all year. I have done for over 23 years getting competition ready, [and it] is still highly underestimated. This took, getting up at 4 am, and having two training sessions every single day for 4 months solid, never missing a single workout. Plus another 4 days a week high-intensity weight training session fit in on top of that.
Despite serious calorie deficit I still manage to keep strength all the way through my whole prep. Plus I work a 60-70 hour week every week all the way through. I'm not looking for credit, what I'm trying to show is if you want something bad enough, then you prioritize it and work your ass off to go after it.
People see the end results but rarely see what actually happens on a daily basis – many grueling days, tears, moments when I feel I can barely get through another hour, let alone weeks and weeks of prep. Athletes don't just get "lucky" and get in shape. It takes a total commitment to achieving your goal.
No excuses, if you have not given it your blood, sweat, and tears, then don't complain that you have not achieved what you are aiming for. It may not happen the first time, but if you believe in yourself then you will keep striving for it." – Clare Taubman