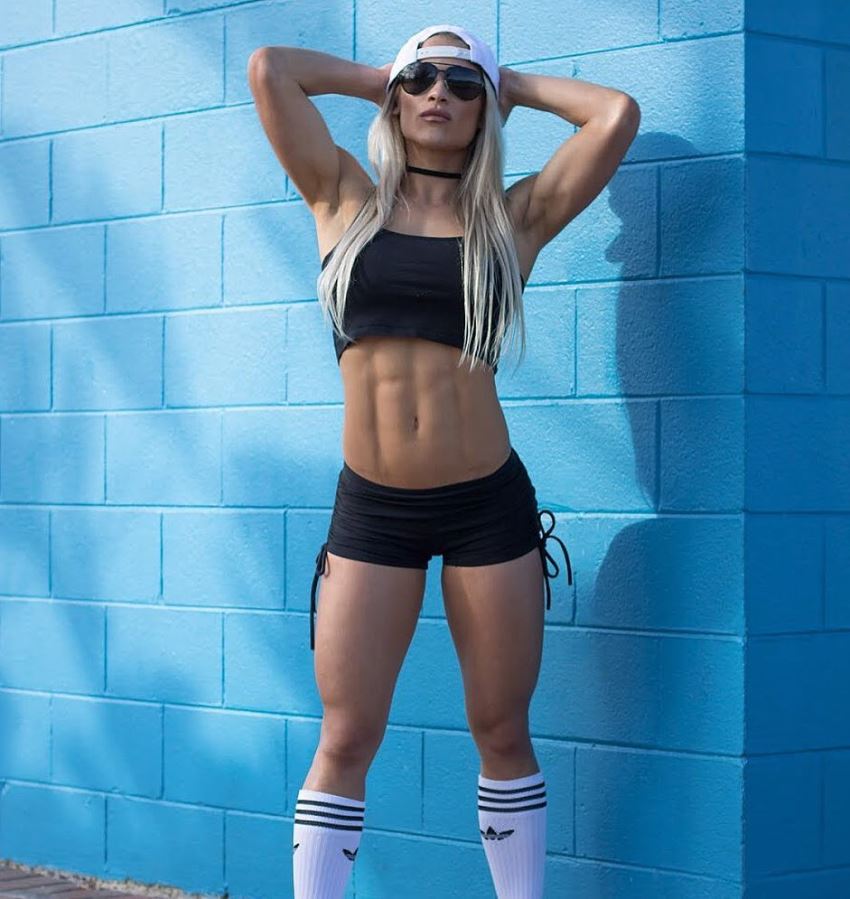 Christine Ray
WBFF Fitness Competitor, Fitness Model
Christine Ray is an Australian WBFF Fitness Diva Pro and fitness model who was introduced to weight training by a friend, where she quickly developed a passion for fitness.
"When I left high school I was introduced to weights by a friend and since then I have not stopped! I love training and everything about training, and couldn't ever imagine a life not doing it."
Throughout the years, Christine has shown strong determination to not only build an awesome physique. But also, to become one of the best WBFF Fitness Divas from the Land Down Under.
Here's her story:
---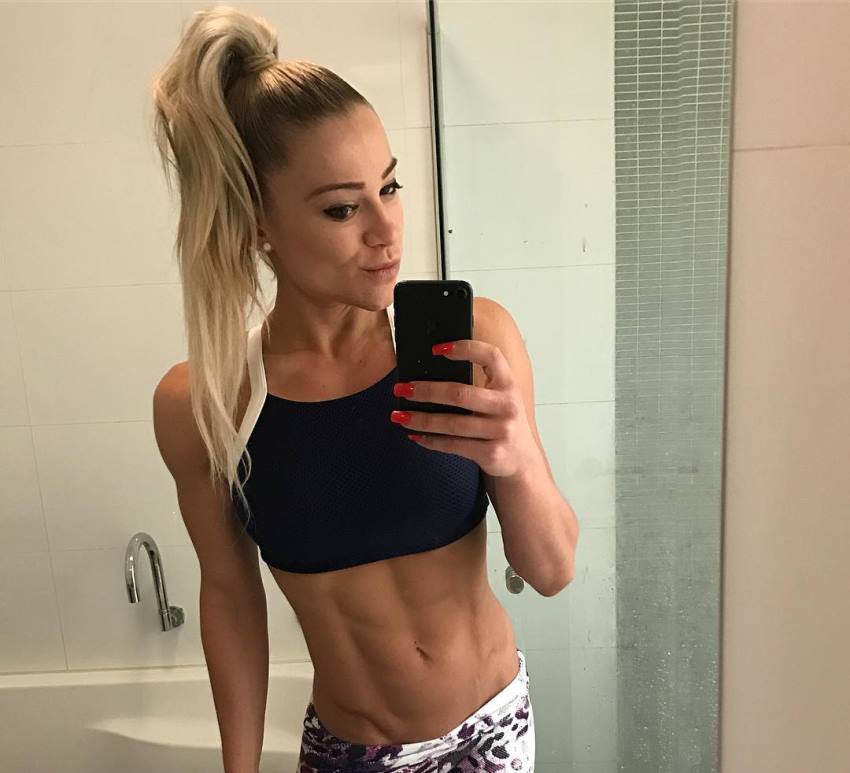 "At some stage, everyone's life becomes a little mental – just remember to keep moving forward one step at a time."
Athlete Statistics
Full Name: Christine Ray
Weight
Height
Age
Date of Birth
135 - 145lbs (61.2 - 65.8kg)
5'5" (165cm)
33
April 2, 1990
Nationality
Profession
Era
Australian
WBFF Fitness Competitor, Fitness Model
2010
| | |
| --- | --- |
| Weight | 135 - 145lbs (61.2 - 65.8kg) |
| Height | 5'5" (165cm) |
| Age | 33 |
| Date of Birth | April 2, 1990 |
| Nationality | Australian |
| Profession | WBFF Fitness Competitor, Fitness Model |
| Era | 2010 |
---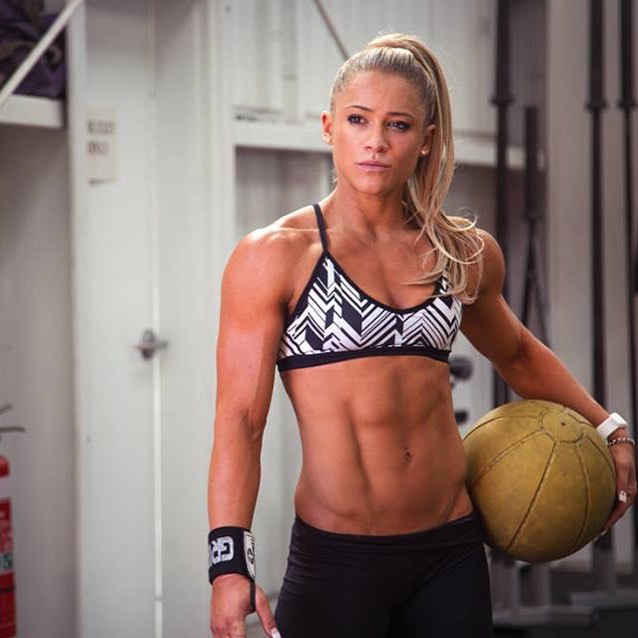 "Never quit! Remember if you stumble, get back up!! What happened yesterday – no longer matters. Today is another day. So get back on track and move closer to your dreams and goals; you can do it!"
Accomplishments
Career Awards
2015
Ms. Fitness Pro Card, 14th March 2015
1st place Ms. Fitness Arnolds Australia, 14th March 2015
1st place Ms. Fitness AUS Championships, 8th March 2015
2014
1st place Ms. Fitness IFBB Fit-X Melbourne, 8th March 2014
6th place Ms. Fitness IFBB Arnolds Amateur Ohio, 28th February 2014
2013
1st place Ms. Fitness IFBB Australia, 23rd March 2013
2012
2nd place Ms. Fitness IFBB Australian Nationals, 20th October 2012
2nd place Ms. Fitnes NSW IFBB Australian State Title, 20th October 2012
6th Ms. Fitness NAB Oxygen Fitness Model Comp, 13th October 2012
2011
3rd place Short Figure ANB South Coast Titles, May 2011
---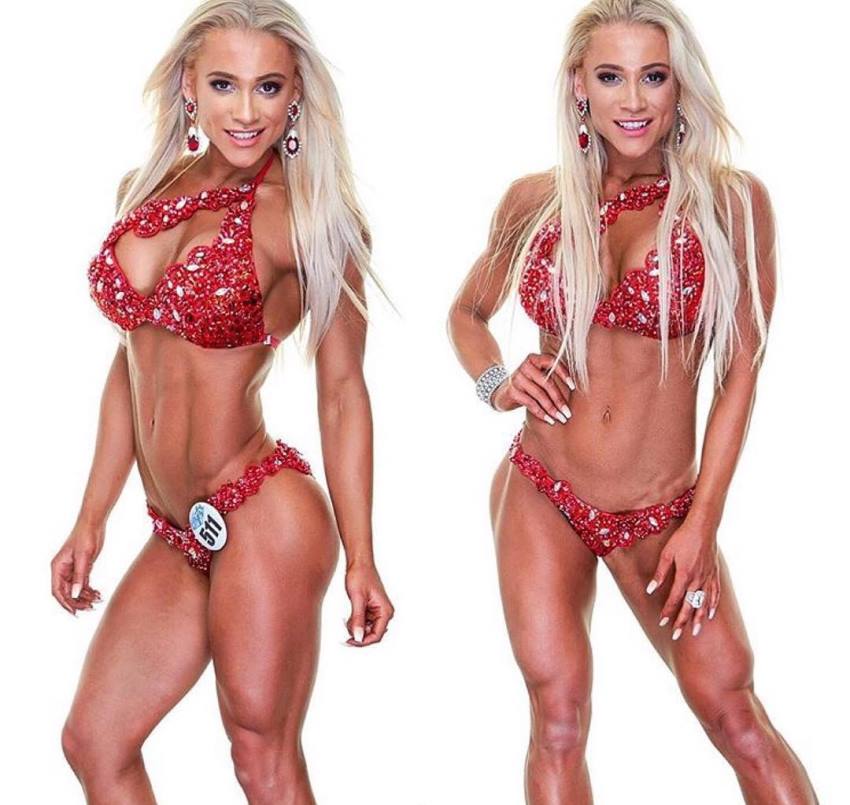 "Health and fitness is my life and passion and has been day in, and day out! I train because I love it! I eat well because I love the way it makes me feel! And over the years I have had the opportunity to help both men and women reach their health and fitness goals!"
Biography
Active Beginnings
Born on April 2nd, 1990, Christine says being active was her key trait growing up. She started off with dance, but soon found herself playing every sport her schools had to offer.
This 'inborn' passion for physical activity kept growing throughout Christine's schooling years, reaching its pinnacle after she graduated from high school – this is where she was introduced to weightlifting.
Christine says, although she partook in a variety of sports and disciplines as a child, weightlifting was something completely different that she enjoyed the most. She remembers stepping into the gym for the first time, being thrilled by the machines and equipment that she had at her fingertips. Her friend, who introduced her to the fitness lifestyle, helped Christine learn the basics of weight training.
"I loved the thrill of sweat dripping down my face, the burning sensation of lactic acid and everything else in between. Now, I couldn't imagine my life without hitting the gym and that is why I will never stop!" – Christine Ray
Turning to Personal Coaching
From this point, Christine's passion for weightlifting continued to grow rapidly. Eventually, it reached a point where Christine made the decision to become a personal trainer.
Christine felt that by this point, she had enough experience to educate others on the benefits of the weight training and dieting; helping them lose fat and build muscle using her own previous experiences as a reference.
---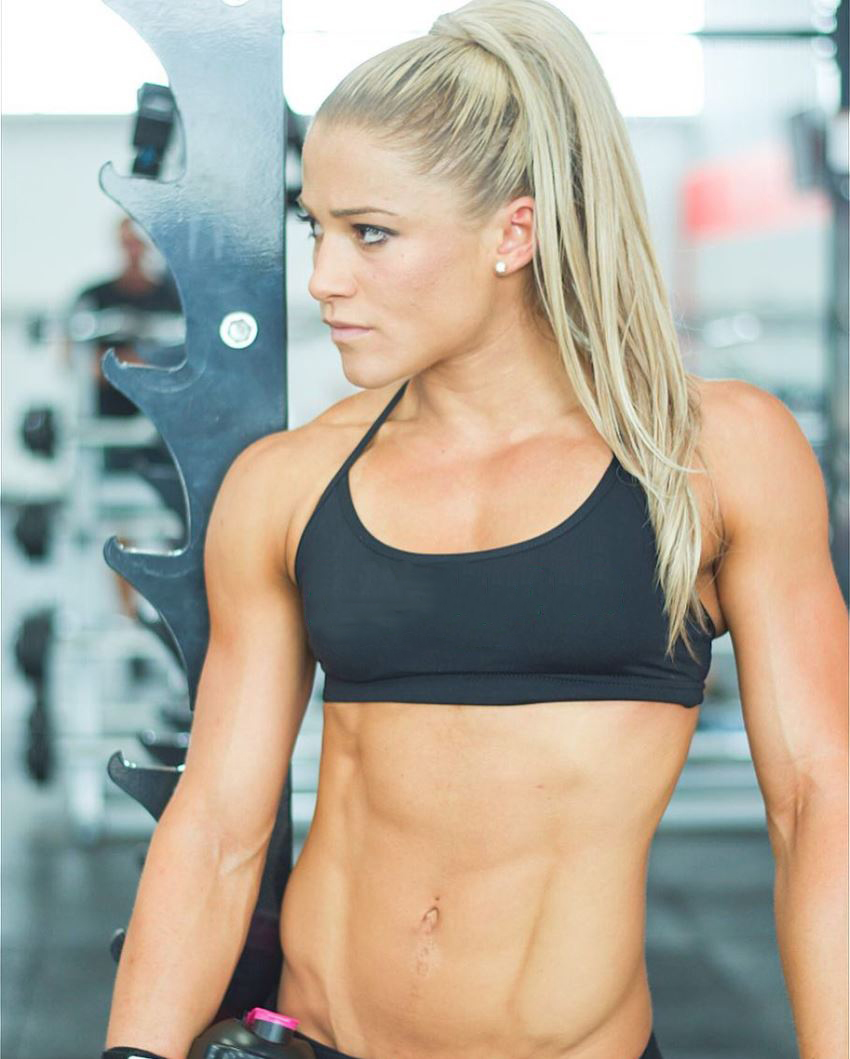 ---
Fitness Competitions
Soon, Christine's career in fitness took-off. After making a name for herself as a personal trainer, she went on to do the same in fitness competitions. She signed up for her first contest, the ANB South Coast Titles in 2011, where she eventually came in a high 3rd place.
For the following three years, Christine kept rising through the competitive ranks; eventually, reaching the WBFF stage. Throughout this period, she won several titles. Including the 2013 IFBB Ms. Fitness Australia and 2014 Ms. Fitness Fit-X Melbourne.
However, Christine's biggest breakthrough on the fitness stage was yet to come. In 2015, she took part in the Ms. Fitness Arnold's Australia contest. It was one of the most elite female fitness contests in Australia.
Even though the competition was tough, Christine was able to make her way through to the finals – ultimately, winning the contest, as well as her Ms. Fitness Pro Card.
Christine Ray Nowadays
Through weight training, dieting, and competing, Christine was able to reach her ultimate potential in fitness.
She continues to provide her fans with useful advice and motivational messages, saying;"The kind messages and thoughts that people share about me are a constant reminder to keep living a fit and healthy lifestyle and to keep empowering others."
---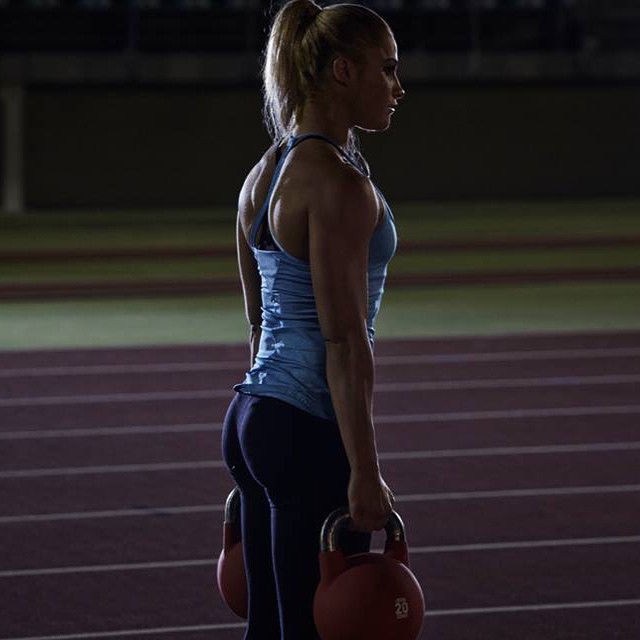 Training
Interval Cardio
Out of all cardio variations, Christine's favorite is HIIT (High-Intensity Interval Training). This is a type of training which involves short 'bursts' of intense anaerobic activity, along with low-intensity rest periods. This helps Christine burn fat, alongside improving her stamina and cardiovascular health.
Her favorite types of HIIT cardio include skipping ropes, kettlebell training, treadmill sprints, battle ropes, the rower, and weighted sleds.
Christine Ray's Training Plan
Christine always changes her workouts. Sometimes, she'll train with high intensity and sometimes, with low intensity using high volume. It all comes down to what her goal is.
Christine says, she has hypertrophy phases, endurance phases, and strength phases – all of which allow her to train her body in different ways.
This is one of Christine's training plans;
Monday: Back and Biceps
Tuesday: Cardio
Wednesday: Legs
Thursday: Cardio
Friday: Shoulders, Chest, and Triceps
Saturday: Full Body cross training session
Sunday: Rest day
Another variation;
Monday: Legs
Tuesday: Back and Biceps
Wednesday: Chest and Triceps
Thursday: Shoulders and core
Friday: Gymnastics
Saturday: Cardio Conditioning and core
Sunday: Rest day
---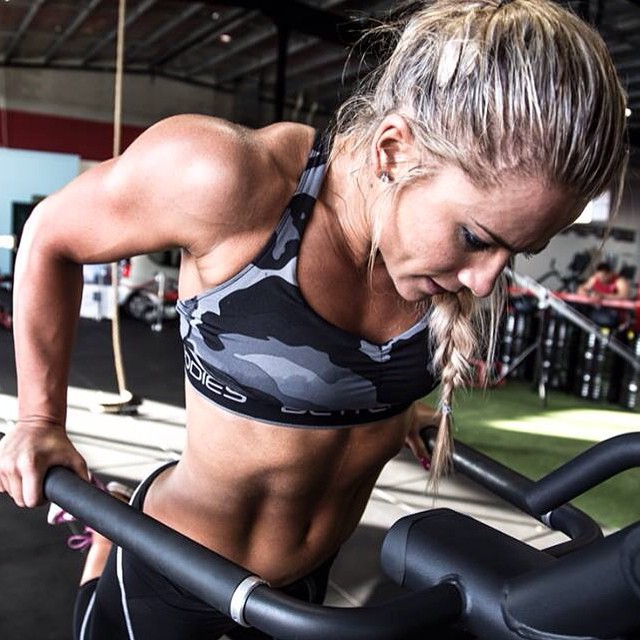 ---
Top 3 Exercises
Barbell Presses (Bench Press, Military Press) – Olympic lifts are Christine's favorites. In addition to building her raw strength, they also work on strengthening her joints and bones.
Burpee Chin-ups – Christine likes to get moving during her workouts. As she says, she has problems staying still while doing an exercise. For this reason, anything that gets her heart pumping is on top of her list of exercises, and that includes Burpee chin-ups.
Lunges – This is Christine's favorite exercise for building a strong lower body. It's a compound movement which works on Christine's quads, hamstrings, as well as glutes. Also, lunges can be done almost anywhere and have many variations, putting it among Christine's top 3 exercises.
---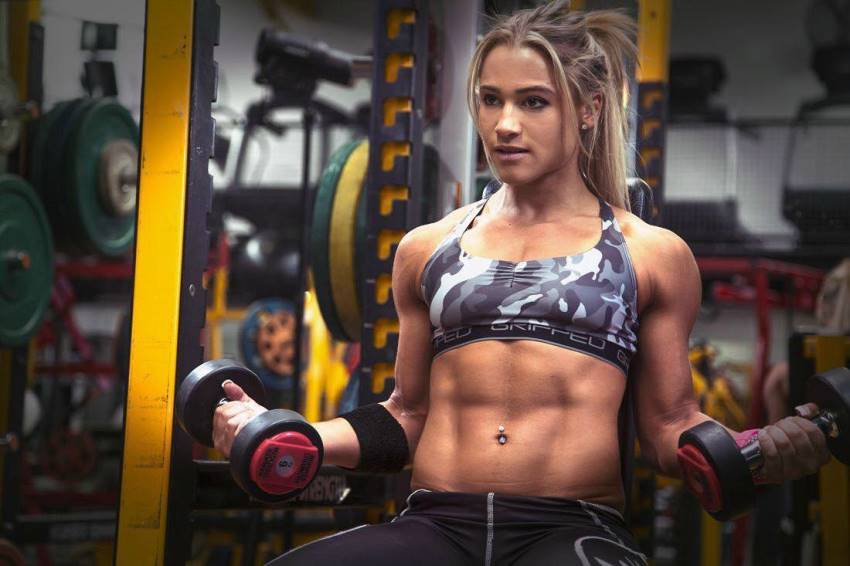 Nutrition
Food Prep
Christine's time is extremely limited due to a high amount of responsibilities. For this reason, she orders all of her foods using a food prep and delivery service. This not only saves her a tremendous amount of time. It also allows her to get precisely measured macro-nutrient profile within each of her ordered meals.
In total, Christine eats six to seven meals per day. Four of those are main meals which consist of lean meats, healthy fats, complex carbohydrates, and vegetables. She also adds a couple of protein shakes in between her meals to keep her hunger away and to hit her daily protein goal.
Dealing With Cravings
To help combat her food cravings, Christine schedules one day per week where she'll have a cheat meal. This cheat meal can be anything she wants – from a sweet desert, to a hamburger or pizza.
She does this as a way to reward herself for her discipline and hard work; keeping her motivated to stay on track for the week ahead.
---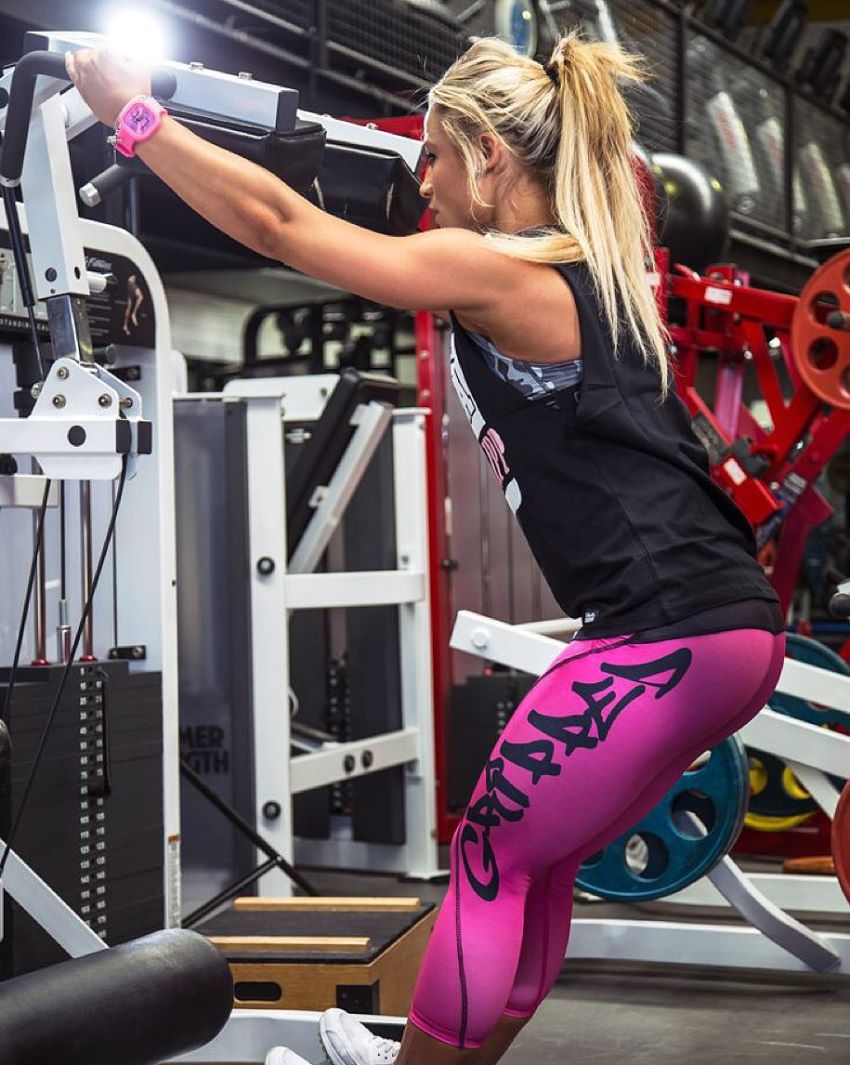 ---
Measuring Progress
The way Christine knows if her diet is going well is by looking at herself in the mirror. While she believes weight scales can be beneficial, she says the mirror is the "best bet" for her.
Here's Christine talking more about the topic of her measuring progress; "Scales can't tell you if you have lost water, fat, or muscle. Clothes and the mirror usually will."
Christine Ray's Supplements of Choice
Pre-workout:
L-carnitine
Pre-workout blend or amino-acid supplement
During Workout:
Post-Workout:
Other Supplements
Green Tea Extract
Green superfoods powdered supplement
---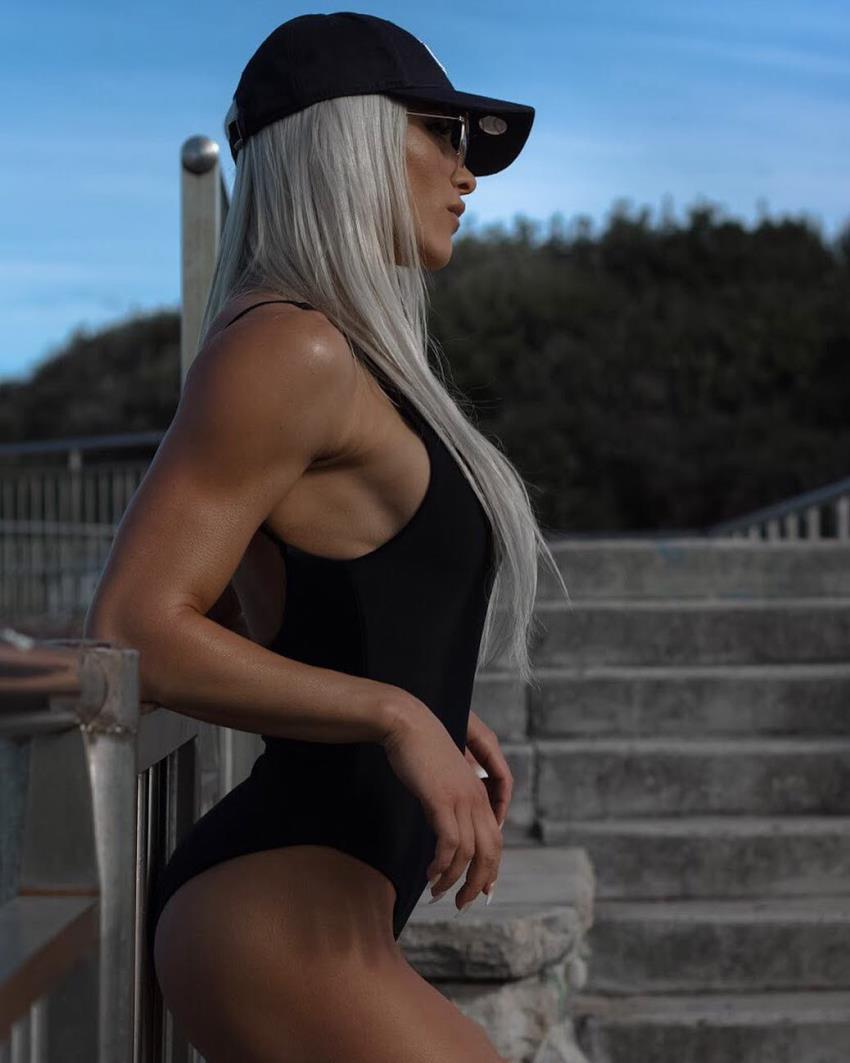 Idols and Influences
Staying Motivated
Christine's motivation to progress in fitness comes mainly from herself. She says she wakes up empowered with the belief, that she'll do something which brings her one step closer to becoming the greatest version of herself.
This, along with the support of her fans, is a huge motivation for Christine to keep living a healthy lifestyle – empowering others through her example.
Favorite Athletes and Fitness Models
Christine cites Amber Dawn Orton and Paige Hathaway as her two favorite athletes.
Talking about Paige, Christine said; "I don't just love the way she lives and breathes fitness, but I am very fond of her way of thinking about life."
---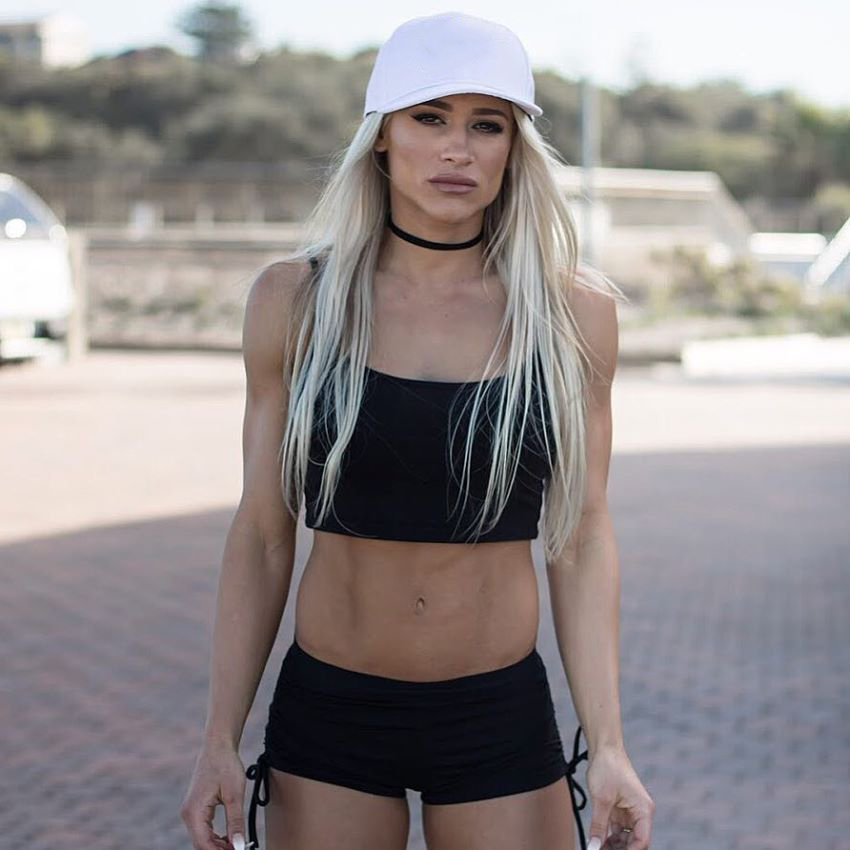 What we can learn from Christine Ray
Stories like Christine Ray's are a reminder that if you love something, you should go after it. There's a well-known saying which says; 'the only thing that stands between you, and your goal, is the excuse you tell yourself as to why you can't do it.'
Therefore, don't waste much time thinking what could go wrong. Instead, have a strong belief in yourself, and take the necessary steps to get where you want to be – just like Christine Ray did.