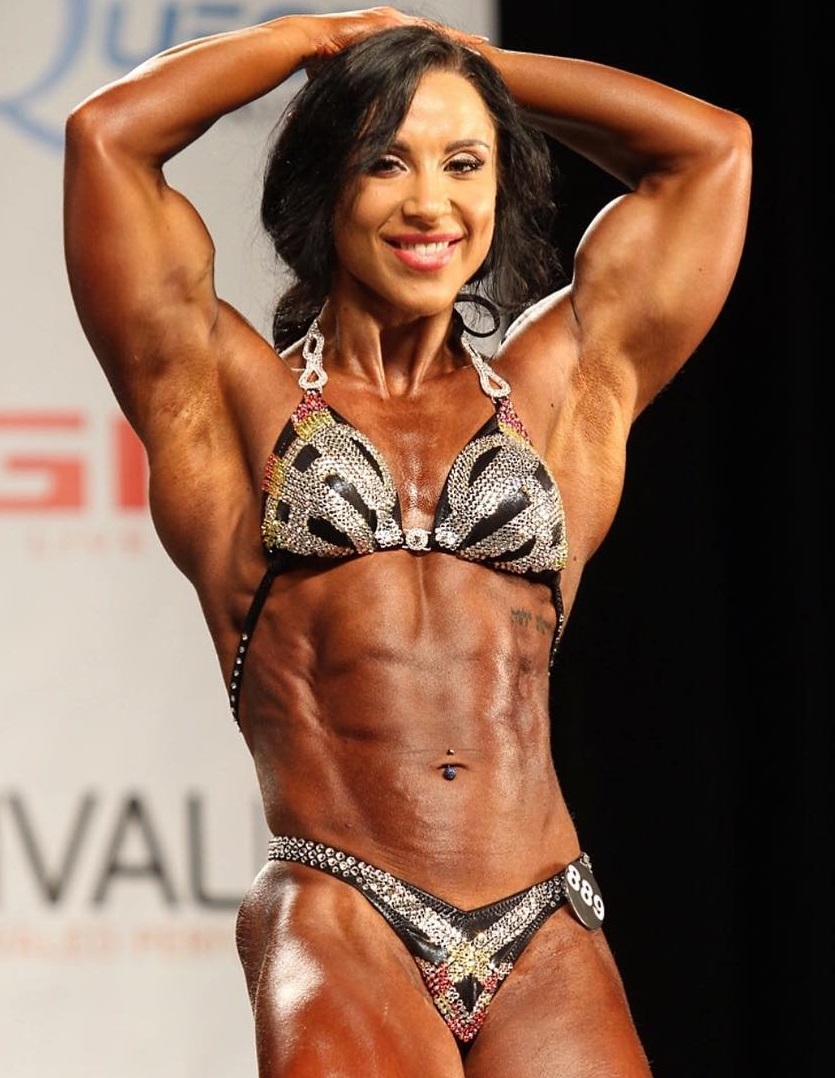 Chloe Sannito
Women's Physique Competitor, Sponsored Athlete
Hailing from Crown Point Indiana, Chloe Sannito is an NPC Women's Physique competitor. Chloe is a highly ambitious individual, who strives to reach success in not only her competitive career, but also as a personal trainer and fitness entrepreneur. However, she wasn't always a picture of health like she's today.
In her early youth and throughout puberty, Chloe suffered from being overweight. In 2010, Chloe decided to change her situation by entering the gym and revamping her diet from the 'bottom-up.' It was at this point her fitness journey began.
After attending a weight loss camp in Florida, Chloe was able to lose an incredible 25 lbs of body fat. In the process, she caught the lifting 'bug.'
Taking on new challenges of becoming a women's physique competitor, personal trainer, and fitness entrepreneur. Chloe has since gone from leaps to bounds in her bodybuilding career – this is her story:
---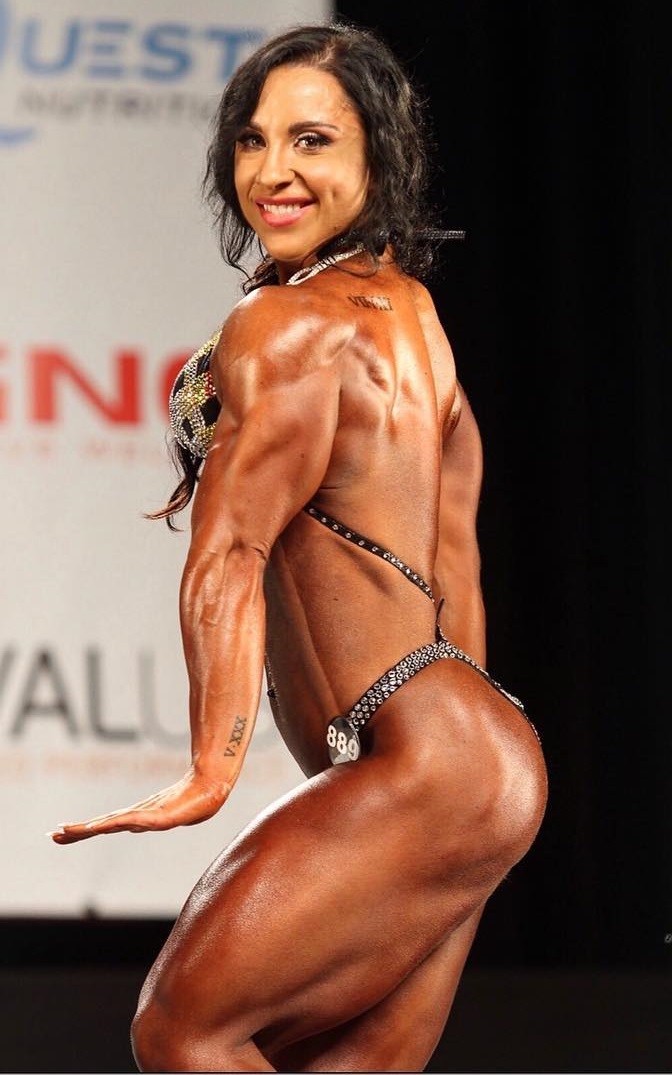 "I used to have a lot of confidence issues in the past being overweight, but to be honest when you see what you're capable of and learn to love yourself physical confidence will eventually come a long."
Athlete Statistics
Full Name: Chloe Sannito
Nationality
Profession
Era
American
Women's Physique Competitor, Sponsored Athlete
2010
| | |
| --- | --- |
| Nationality | American |
| Profession | Women's Physique Competitor, Sponsored Athlete |
| Era | 2010 |
---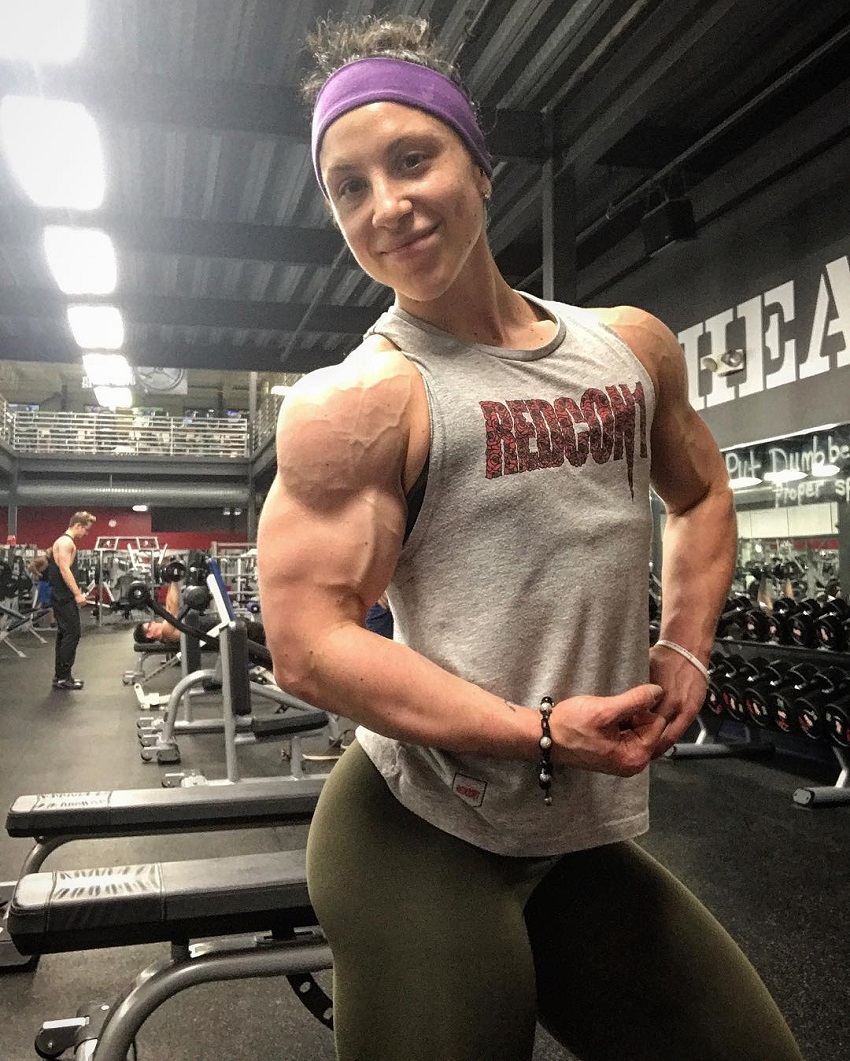 Accomplishments
2016 IFBB North American Championships, Women's Physique Class A, 10th place
2017 NPC National Championships, Women's Physique Class A, 7th place
---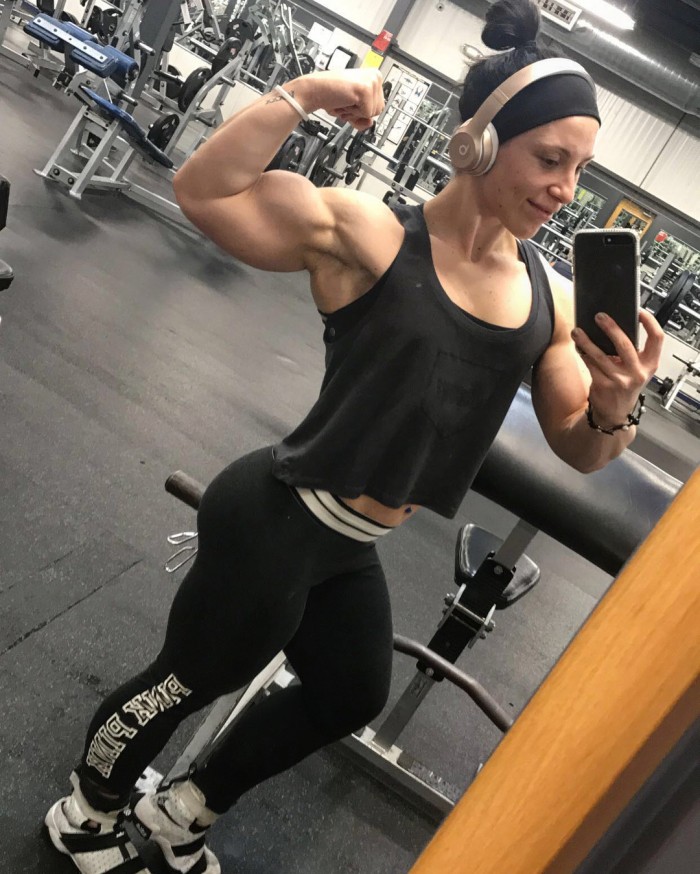 Biography
Solving Weight Issues with Fitness
Chloe Sannito's fitness journey all began in 2010. Aged 15, Chloe decided to attend a weight loss boot camp in Florida to get lean.
Here's Chloe talking about her experiences during the boot camp; "At age 15 I attended a weight loss camp in Melbourne, Florida where I had set out to lose 25 pounds and continue to live a healthy lifestyle when returning home."
After only six weeks, Chloe was able to lose an incredible 30 lbs of excess weight. At this point, she became 'hooked' on the fitness lifestyle. Upon returning home, Chloe signed up for a gym membership and continued to train on her own.
---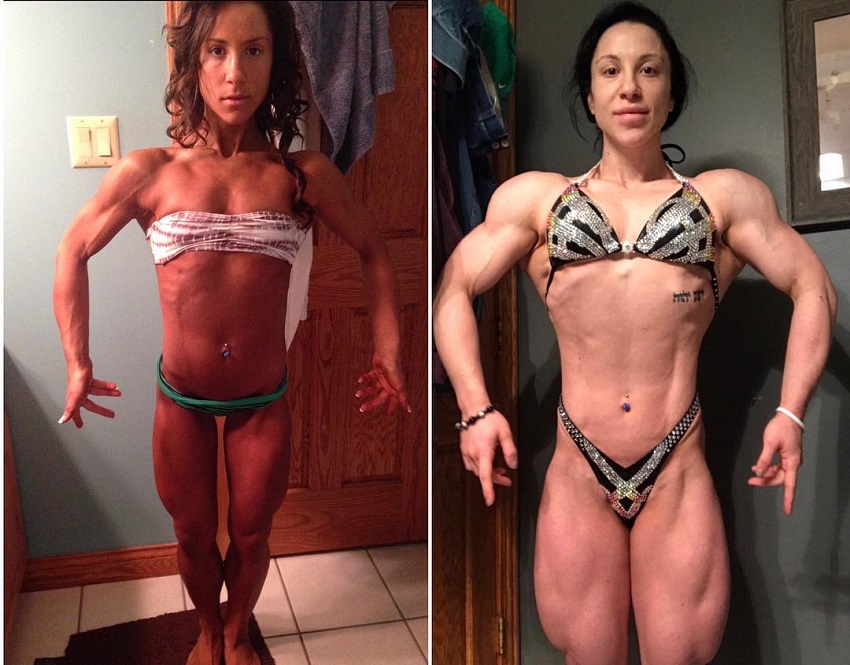 Chloe Sannito's bodybuilding transformation.
---
Bodybuilding Competitions
Positively surprised by her weight loss transformation, Chloe began setting new goals for herself. One of them was competitive bodybuilding.
As Chloe said; "Never expecting it to go much further I continued to shock myself by deciding to get into competitive bodybuilding!"
Soon, Chloe became a regular competitor in contests across Indiana. With her impressive physique, she won a number of bodybuilding contests, including the Midwest Challenge in Michigan and the NPC Kentucky Open in 2016.
---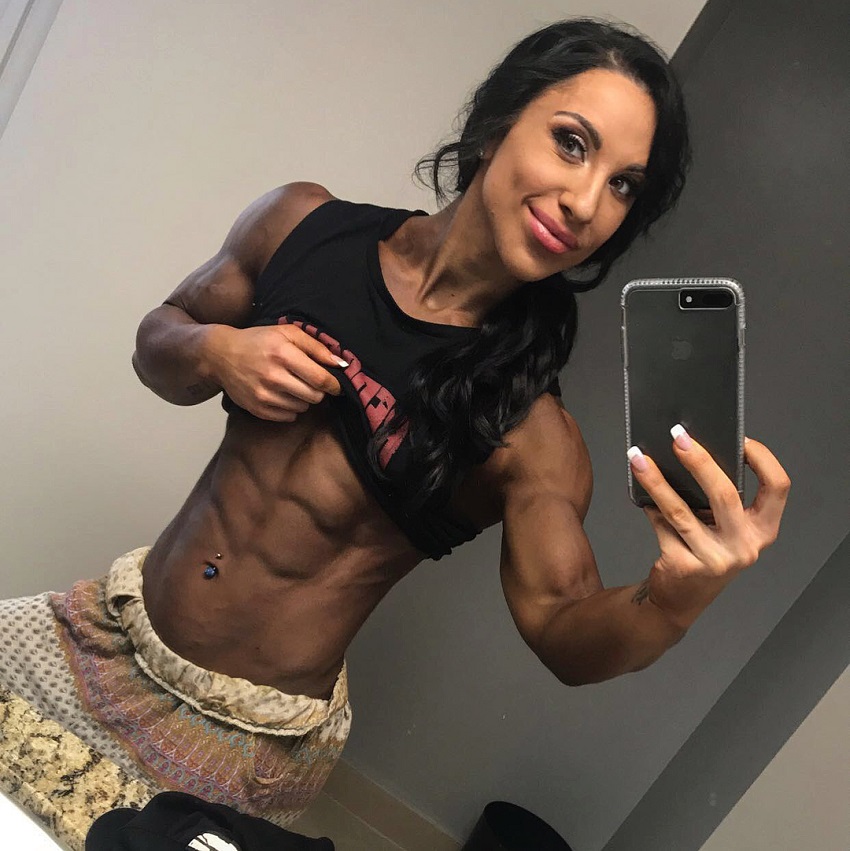 ---
North American Nationals
With two victories under her belt, Chloe began her preparations for her biggest test yet – the 2016 North American Nationals.
After months of dedication, Chloe stepped on the stage and took 13th place in the contest.
Success in Women's Physique Division
Out of all bodybuilding divisions Chloe competed in, her favorite was Women's Physique. This is the class in which she competes today – looking to add more awards and medals to her trophy cabinet.
Chloe's next goal is to win her IFBB Pro Card. With her incredible physique, she looks ready to achieve her goal, and much more.
---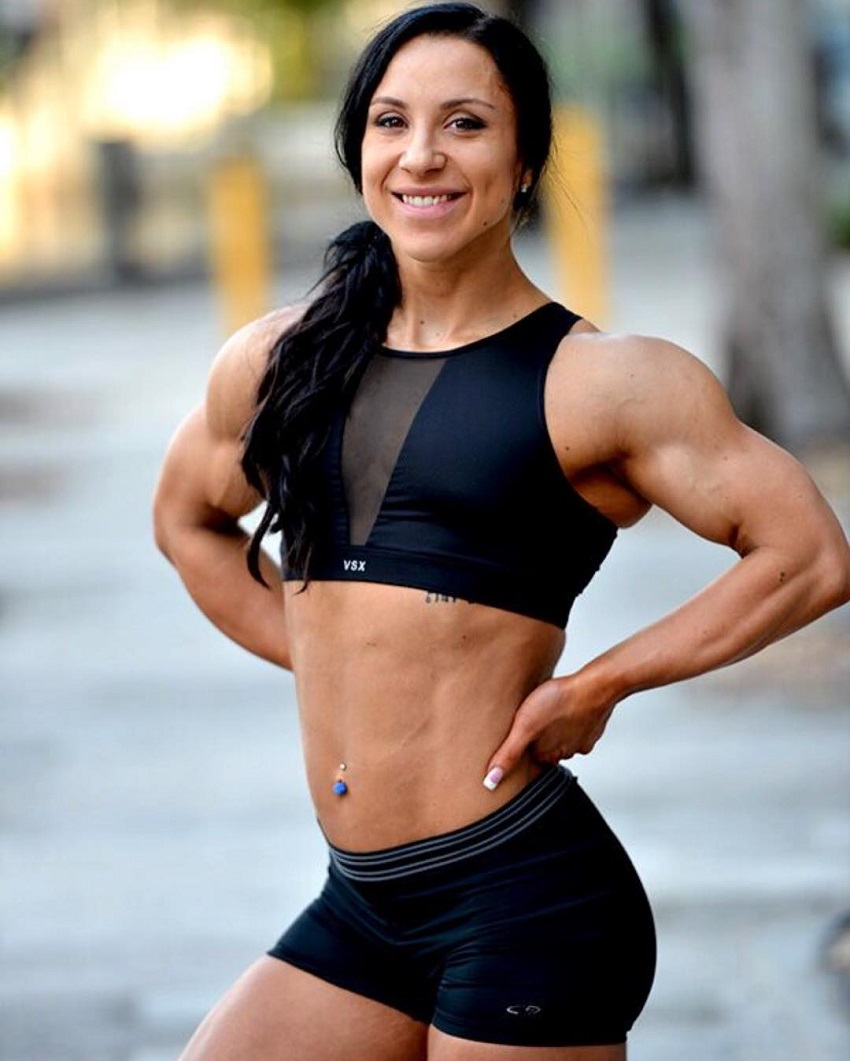 Training
Chloe trains like a bodybuilder, following a split-training routine that focuses on lifting heavy weights with a correct form. As she says; "I train like a bodybuilder, one part a day, heavy enough to have good form and a lot of drop sets."
In regards to cardio, Chloe mixes it up between HIIT and light-intensity cardio. She'll typically do a high-intensity cardio post workout, and light-paced cardio fasted in the morning.
---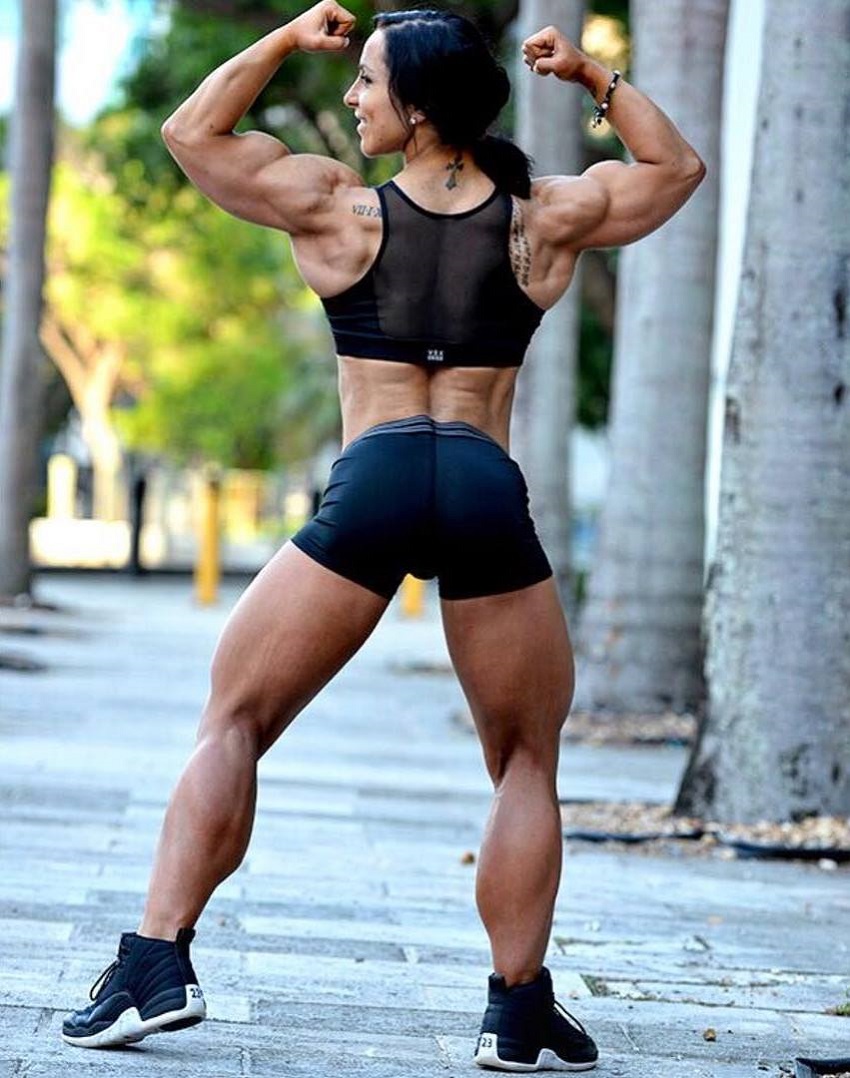 Nutrition
Same Foods, Different Macros
Chloe doesn't change her diet much when preparing for a contest. She'll eat the same foods, but in different amounts. Here's Chloe explaining the differences between her pre-contest and 'off-season' diet;
"Honestly, the foods don't change at all. Really just the amounts. Unfortunately, I'm one of those people where I don't need a lot of food. I'm always hungry.
I would say offseason I get up to 2200 cals or so. Prep we slowly cut back food and increase cardio. Genetically I put on muscle very easy. I'll grow in prep as well." – Chloe Sannito
---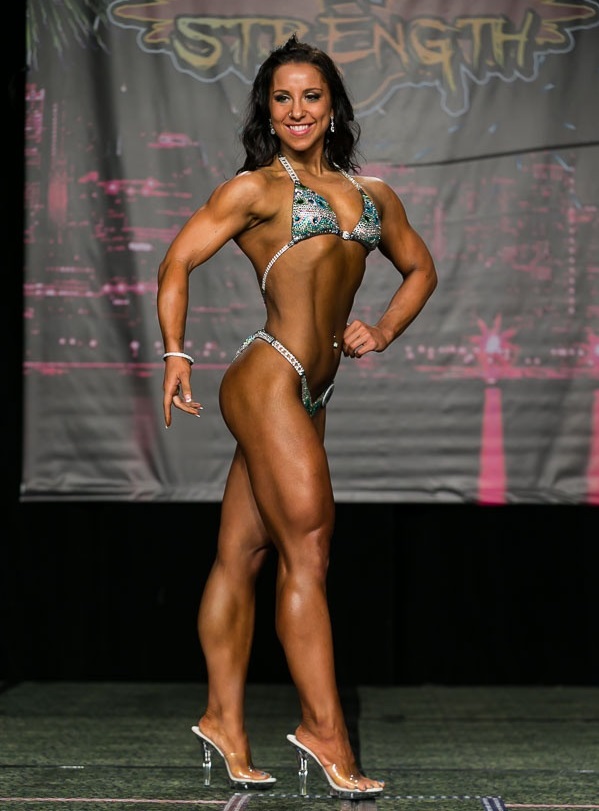 ---
High Carb vs Keto
Although a high-protein, low-carb diet gives great results to some athletes, it doesn't work for Chloe.
She prefers eating a moderate protein and higher-carb diet to keep her muscles fueled for her workouts. But the carbs she consumes come only from the highest-quality sources. Such as sweet potatoes, basmati brown rice, and quinoa.
---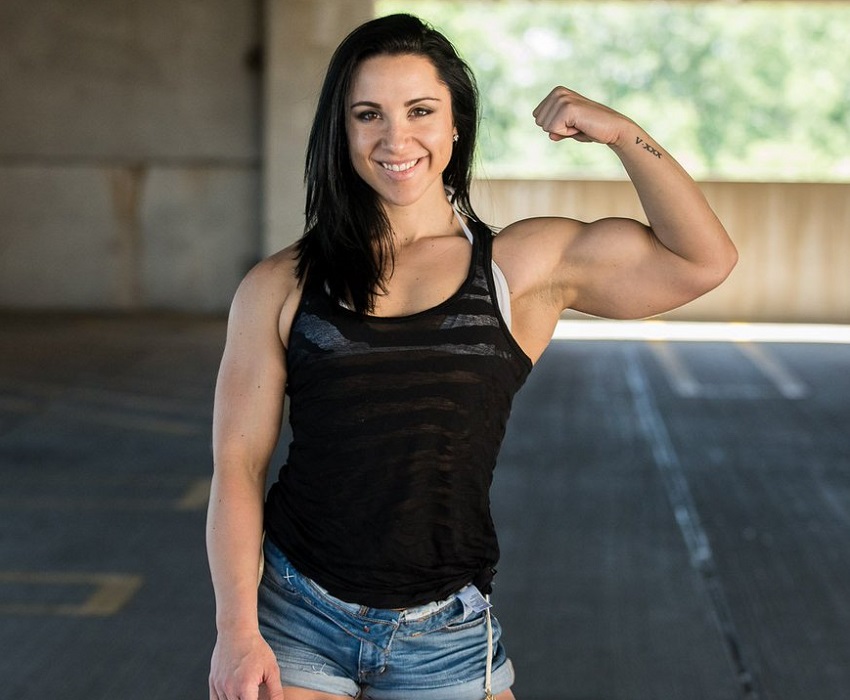 ---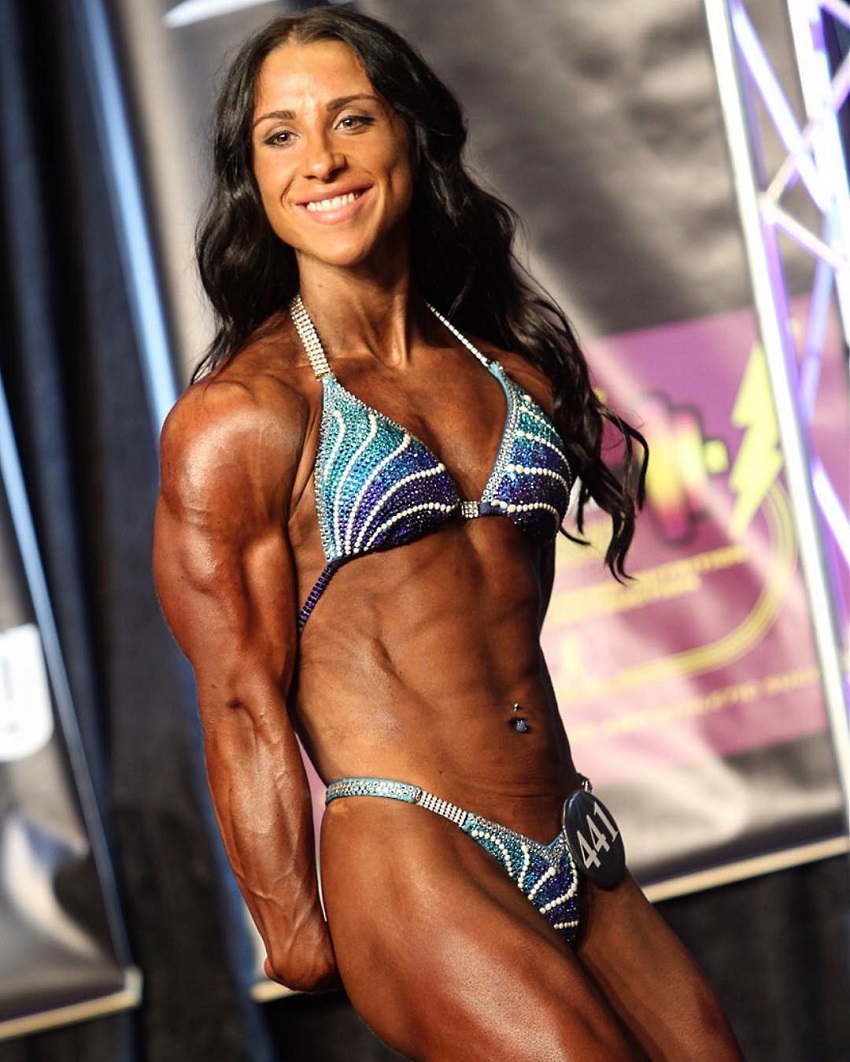 What we can learn from Chloe Sannito
Chloe Sannito lost over 25 lbs of body fat whilst attending a weight loss camp in Melbourne, Florida. Since then, she's gone from strength to strength, becoming an accomplished athlete and fitness entrepreneur.
She's shown us that when you fully commit yourself to something, there's nothing that can prevent you from reaching your goals. Remain determined, and remember that success awaits on the other side – that would be Chloe Sannito's message to everyone.