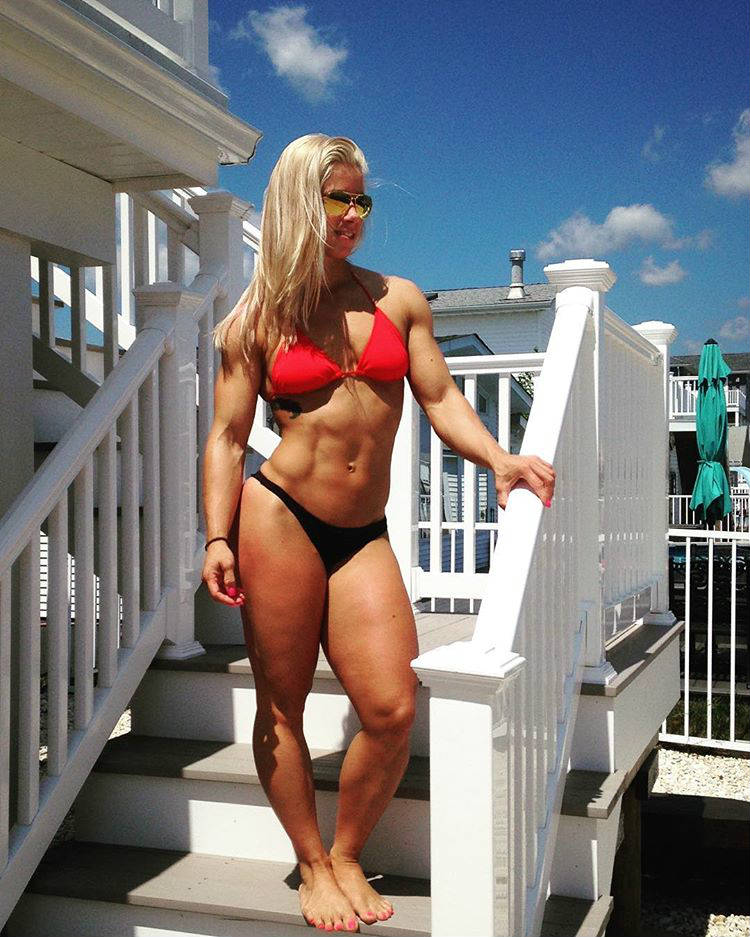 Chelsea Keyasko
Fitness Model
Born and raised in New Jersey, Chelsea Keyasko is a professional fitness model with a strong social media following. She's attracted attention in the East Coast bodybuilding scene, due to her excellent abdominal definition, and well-built physique.
Since posting professional pictures on the internet in 2013, Chelsea has seen her career 'take-off'. Her social posts have allowed her to build an international fan base, along with developing professional contacts all over the world.
With an awesome physique, and a successful career as a bodybuilder, Chelsea Keyasko has become a great inspiration for her fans. This is her story:
---

"When life gives you lemons you make some pre-workout and f*** s*** up."
Athlete Statistics
Full Name: Chelsea Keyasko
Weight
Height
Year of Birth
Nationality
125 - 135lbs (56.7 - 61.2kg)
5'10" (177.5cm)
1991
American
Profession
Era
Fitness Model
2010
| | |
| --- | --- |
| Weight | 125 - 135lbs (56.7 - 61.2kg) |
| Height | 5'10" (177.5cm) |
| Year of Birth | 1991 |
| Nationality | American |
| Profession | Fitness Model |
| Era | 2010 |
---

"Dream big, then go after it!"
---

"We all start somewhere, but it's the process that paints the picture."
---

"We all have goals buried deep inside us, and some days, we forget how far we have come."
Training
Likes and Dislikes
Since beginning her bodybuilding journey in 2010, Chelsea pushed herself to achieve her bodybuilding goals. She managed to make time every day for heavy workouts, and in the process, she developed a love for back and shoulder sessions.
Leg workouts on the other hand, have always been Chelsea's least favorite exercise, and she sees squats, and lunges as a "necessary punishment". She says these workouts are "a lot of effort", but her hard work has paid off, as her quadriceps are well built and proportioned.
"I really love back days… and I love my back!".
Typical Sessions
She typically incorporates 6 sets of squats at 225 lb, followed by light cardio on her leg days. For her shoulder workouts, she commits to drop-sets starting at 55 lb per arm. She says, this heavy weight gives her effective muscle growth that builds both strength, and burns calories at the same time.
---

"I always lift as heavy as I possibly can."
Nutrition
Competition Diet
In order to workout hard before competitions, Chelsea focuses on getting lots of complex carbohydrates each day. She cuts this carb intake down 4 weeks after the show has finished, allowing her body to return to normal training conditions.
In her off season, she usually tries to eat every three hours, always focusing on the three macro-nutrients; proteins, carbohydrates, and fats.
Cheat Meals
During this period, Chelsea also loves eating cheat meals occasionally, and says that pizza and doughnuts are her favorite choices. In the past, she has struggled with eating correctly, but has overcome this with sheer dedication to her goals.
"My relationship with food hasn't been the best. I love sweets… it's my weakness and I am only human"
---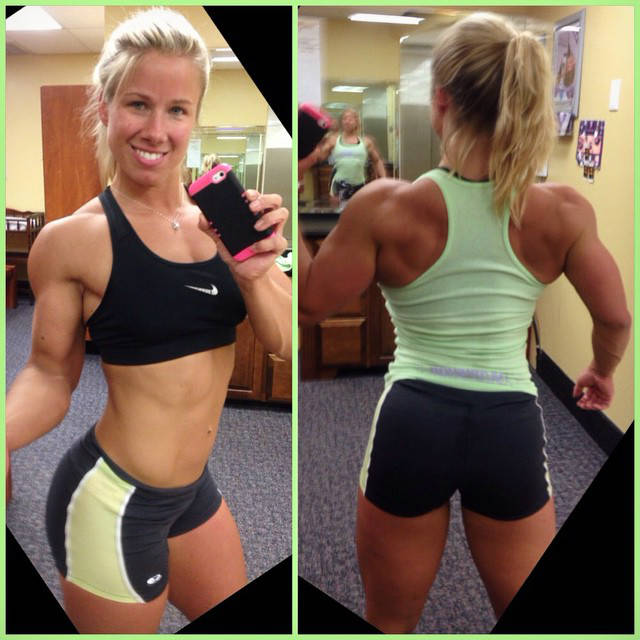 "Keep moving forward, going one day at a time."
Idols and Influences
Chelsea is mainly inspired by her friends, family and training partners in New Jersey. She turns to these people when she is struggling to reach her goals, and they help her through the hard competition periods.
She also takes inspiration from her own progress in the sport, and refers to her earlier failings as a source of strength. Chelsea's message to her fellow bodybuilders is  "We all need to love ourselves every step of the way."
---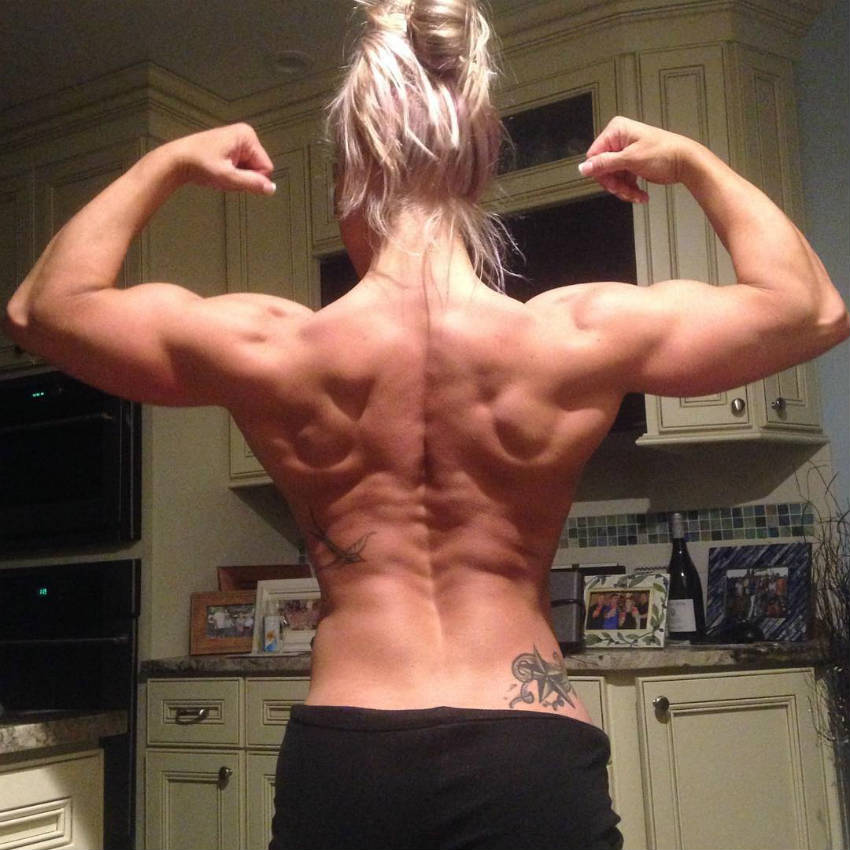 "Enjoy the process!"
What we can learn from Chelsea Keyasko
All the things Chelsea has accomplished in her bodybuilding and modelling career, came as a result of her own hard work at the gym, and on social media.
She admits that it wasn't an easy road to success, and, at times, eating correctly was hard. But in the end, she has proved to us all that with dedication to your goals, and a good support circle around you, you can be your own champion and build an excellent physique.