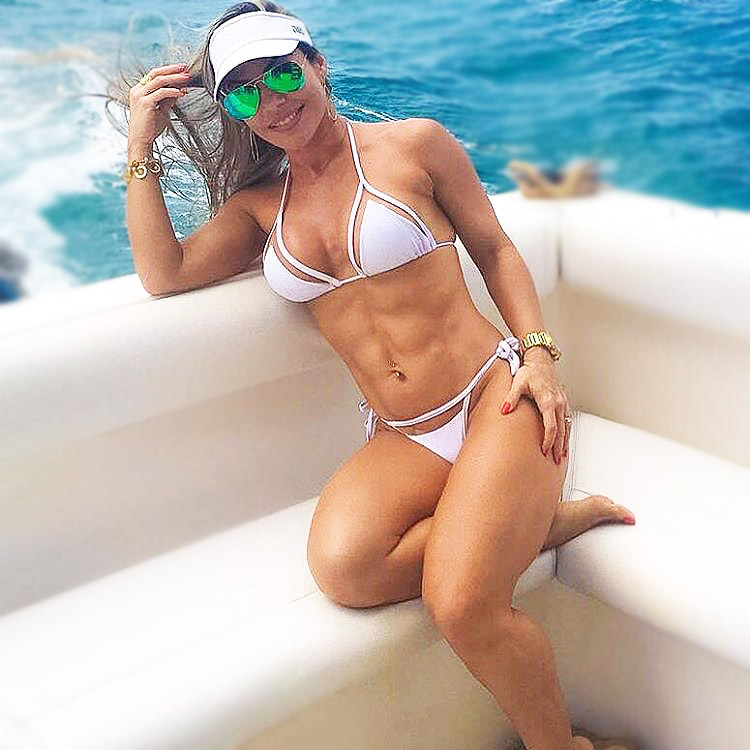 Cecilia Geambastiani Franco
Fitness Model
Born in 1972, Cecilia Geambastiani Franco is a Brazilian fitness bikini model, social media celebrity, and a mother of two children.
She is known for her amazing body which she developed after years of training and dedication.
The Brazilian had been recognized by numerous followers around the world, thanks to her ever growing social media sites, where she regularly updates her profile with new motivational pictures inspiring many fans to lead a healthier lifestyle.
---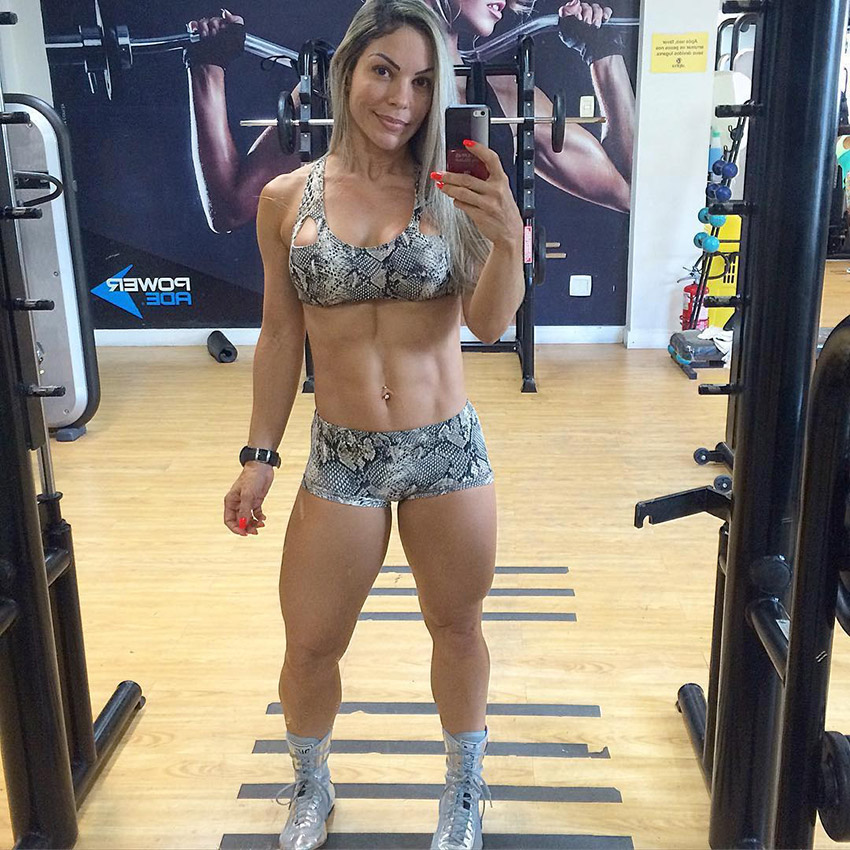 Athlete Statistics
Full Name: Cecilia Geambastiani Franco
Weight
Height
Bust
Hips
115 - 125lbs (52.2 - 56.7kg)
5' (152.5cm)
37.5"
35.8"
Waist
Nationality
Profession
25.78"
Brazilian
Fitness Model
Era
2010
| | |
| --- | --- |
| Weight | 115 - 125lbs (52.2 - 56.7kg) |
| Height | 5' (152.5cm) |
| Bust | 37.5" |
| Hips | 35.8" |
| Waist | 25.78" |
| Nationality | Brazilian |
| Profession | Fitness Model |
| Era | 2010 |
---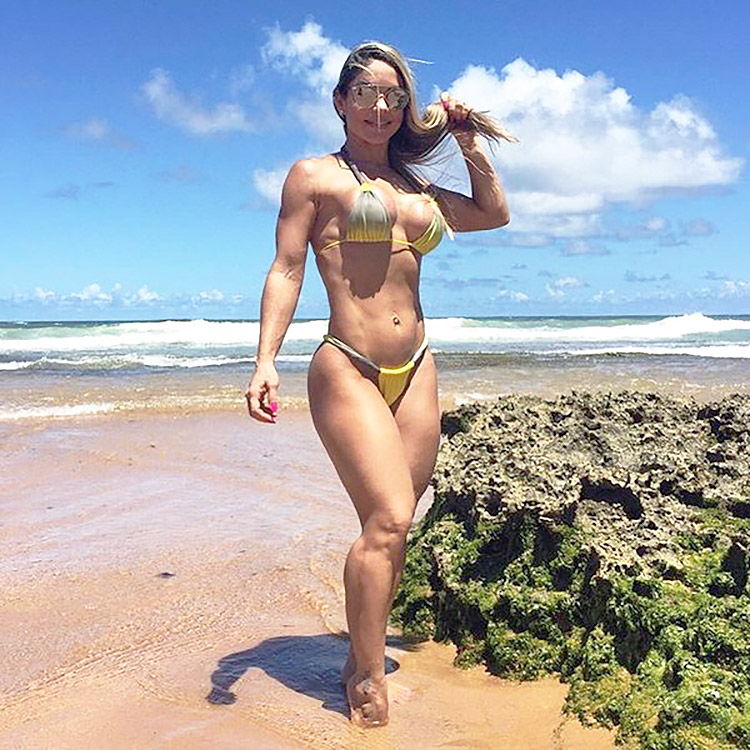 ---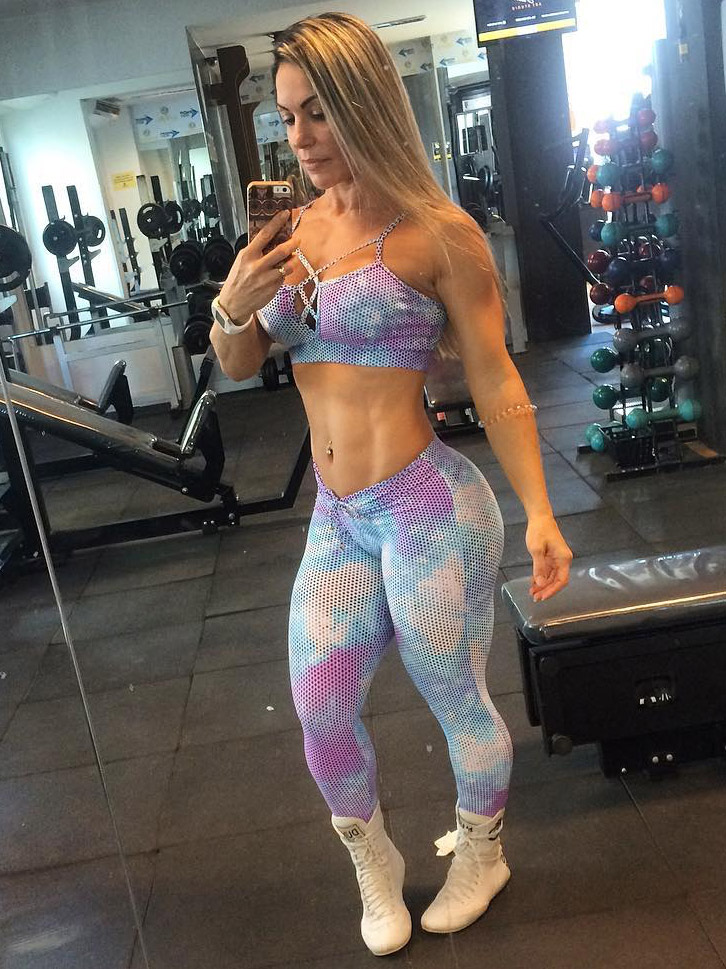 ---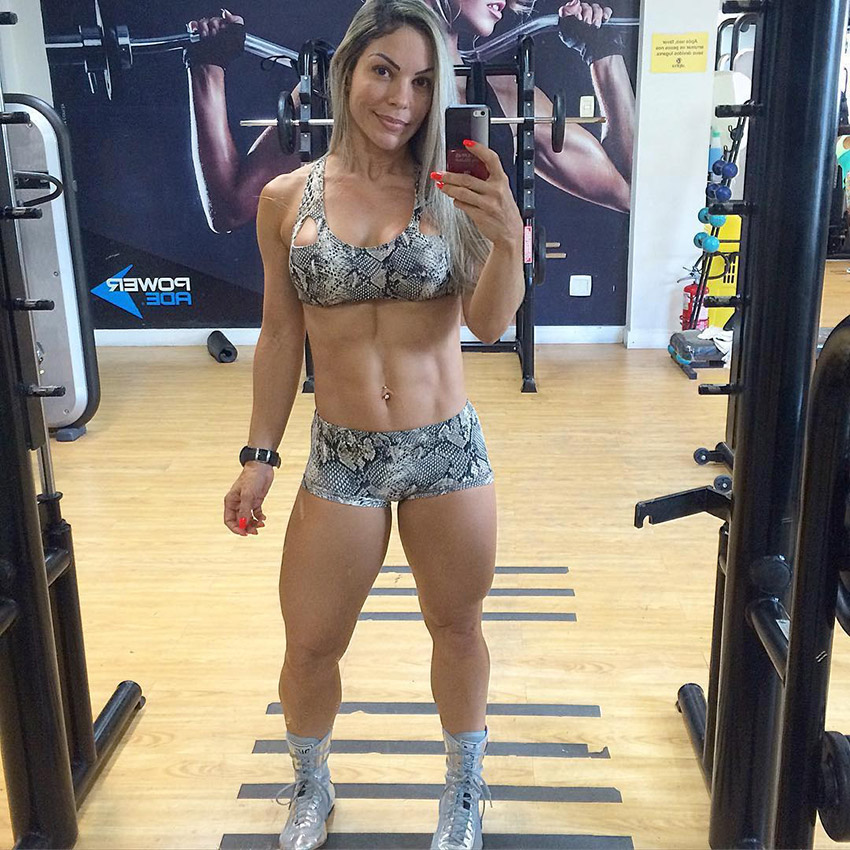 ---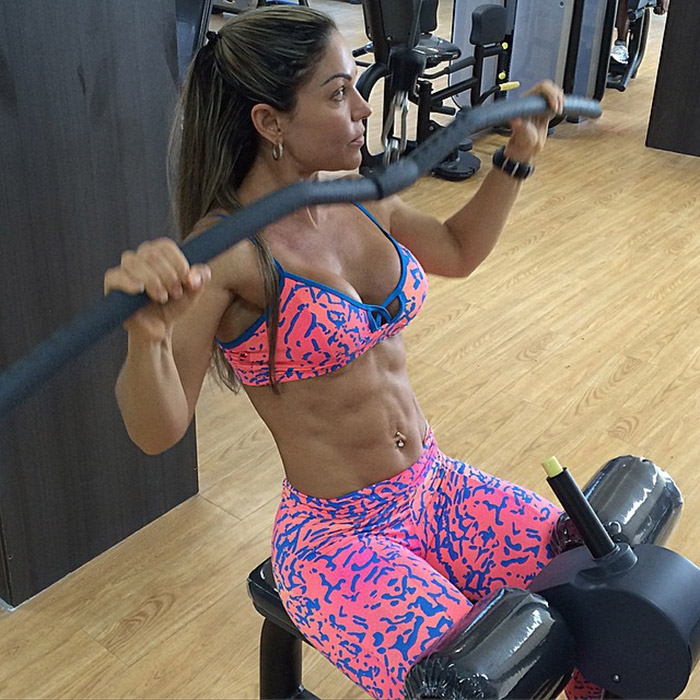 Training
Training Philosophy
Cardio plays a big role in Cecilia's workouts. She likes to perform cardio as often as possible – this is one of the main reasons for her year-round lean physique.
Her training regimen often varies, depending if she is on a weight loss diet or trying gaining lean mass. Cecilia can be found online showing her fans how she works out her different body parts, her favorite being quads, and glutes. 
Exercises
The main exercises she uses are standing leg press, horizontal chest press on a machine, dumbbell pullovers, and leg extensions.
The Brazilian aspect of her physique put emphasis on her legs, glutes, and chest. However, Cecilia also likes to use exercises such as crunches and hanging leg raises – this is one of the main reasons for her impressive midsection.
Workout Routine
Cecilia's weekly workout split usually looks like this:
Monday – Lower Body

Tuesday – Upper Body

Wednesday – Glutes

Thursday – Aerobic Exercises

Friday – Lower Body

Saturday – Aerobic Exercises

Sunday – Rest
---

Nutrition
When she's not on a strict diet, Cecilia likes to eat peanut butter as she finds it helps with recovery and energy. Besides it being one of her favorite food, it also contains healthy fats and is very good for gaining lean mass, says Cecilia. 
Cecilia prefers to keep it simple when dieting. Her meals are basic, yet provide all the nutritional value required by her body.
A typical example of her cutting meal would be chicken and egg whites for protein, and cucumbers together with broccoli as vegetables. Occasionally, she would some carbohydrates in her meal.
Supplementation
One of Cecilia's favorite supplements is glutamine. She stresses the importance of it and believes that every athlete should use it because of its benefits.
According to her experience, the Brazilian says that glutamine strengthens the immune system, increases protein synthesis, assists in muscle hypertrophy, and has anti-catabolic properties.
---