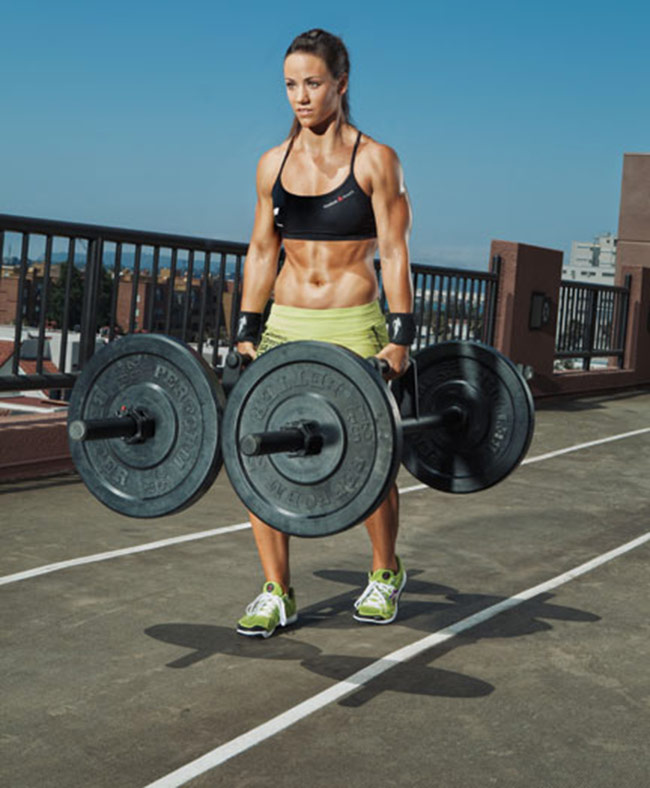 Camille Leblanc-Bazinet
Crossfit Athlete
Crowned the "fittest woman on the planet," Camille Leblanc-Bazinet is a French Canadian Crossfit athlete that blew onto the scene after only two years of training. Camille's life had always revolved around fitness, from soccer, to rugby and gymnastics, which was where it all started.
It was around the age of 16, when Camille suffered a serious injury during gymnastics where she tore her hip flexors, this injury forced her to look into different sports to feed her competitive nature. After a lot of trial and error, and trying different sports, she stumbled upon Crossfit and she never looked back.
Since the beginning of her journey she's surpassed her rivals in the sport, men included, become a graduate in Chemical Engineering, a high-level sponsored Crossfit athlete, and an inspiration for people everywhere wishing to improve their lives through fitness. This is her story;
---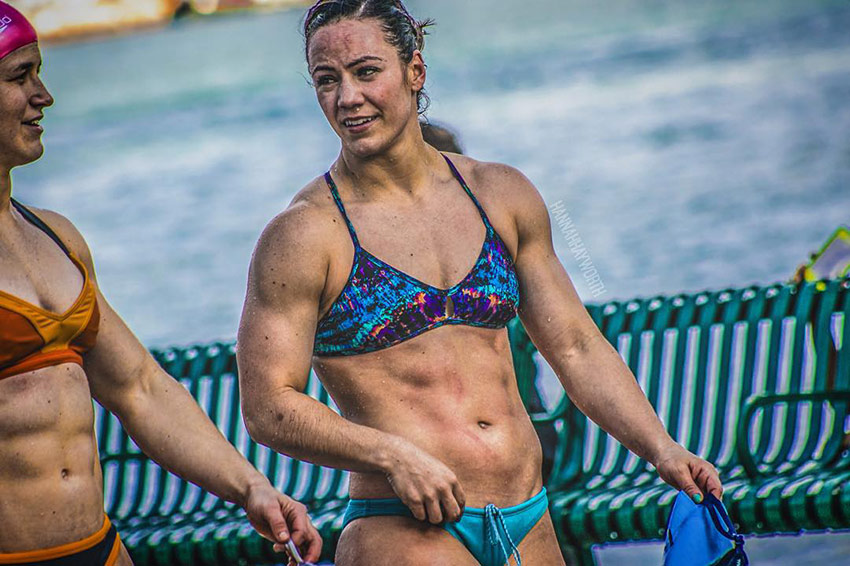 Athlete Statistics
Full Name: Camille Leblanc-Bazinet
Weight
Height
Year of Birth
Nationality
125 - 135lbs (56.7 - 61.2kg)
5'2" (157.5cm)
1988
French Canadian
Profession
Alias
Era
Crossfit Athlete
Fittest woman on the planet
2010
| | |
| --- | --- |
| Weight | 125 - 135lbs (56.7 - 61.2kg) |
| Height | 5'2" (157.5cm) |
| Year of Birth | 1988 |
| Nationality | French Canadian |
| Profession | Crossfit Athlete |
| Alias | Fittest woman on the planet |
| Era | 2010 |
---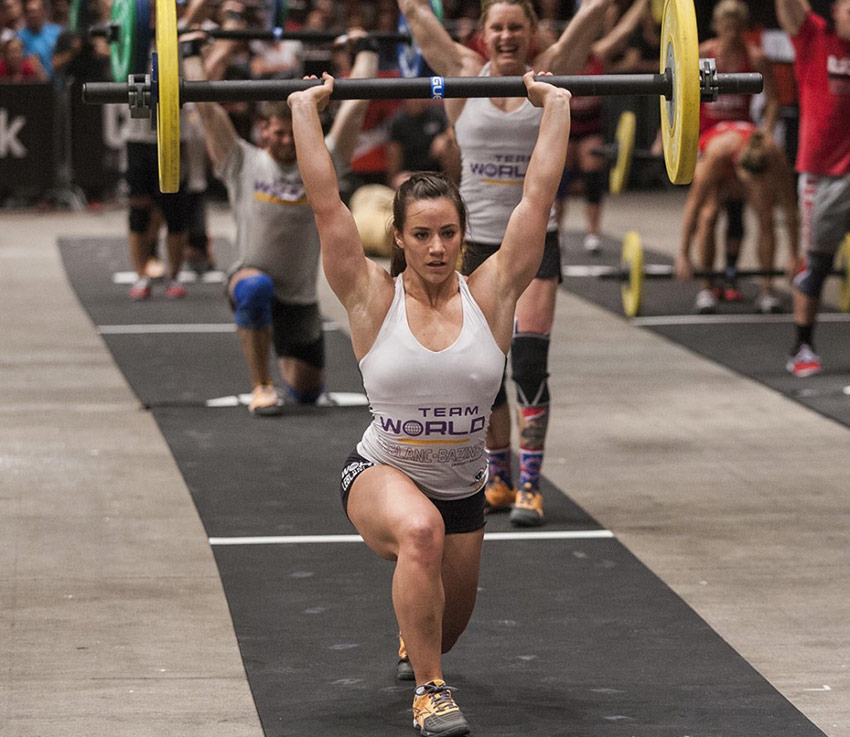 "Leave your ego at the door and be open minded because your life is about to change."
Accomplishments
Crossfit Games
| Year | Games | Regionals | Open (Worldwide) |
| --- | --- | --- | --- |
| 2011 | 8th[8] | 1st (Canada East)[9] | 12th[10] |
| 2012 | 6th | 2nd (Canada East) | 5th |
| 2013 | 16th | 1st (Canada East) | 2nd |
| 2014 | 1st | 1st (Canada East) | 2nd |
| 2015 | 13th | 1st (South) | 5th |
| 2016 | 21st | 1st (South) | 7th |
---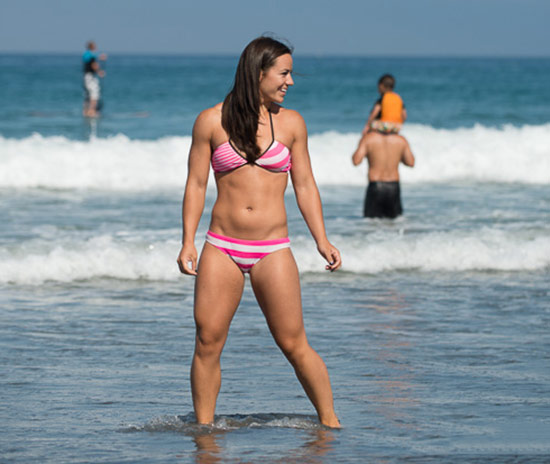 "I think body image is something that affects everybody as they grow up. I used to think beauty was a certain thing—you have to be skinny and look this way or that. Just growing up, but also starting CrossFit made me realize that trying to fit into this mold wasn't worth it. I don't care if I fit in. I just want to be respected."
Biography
All-rounder Sports Person
Camille Leblanc-Bazinet was born in Quebec on October 10th, 1988. Her father, Danielle Leblanc is someone who also competed in Crossfit events. She first started with gymnastics at the age of 2 and a half years old, and then, started competing at the age of 5. However, it was an unfortunate accident where she ripped her hip flexors at the age of 16, which forced Camille to quit gymnastics for good.
She then went onto take part in "every sport" such as soccer, volleyball, skiing, flag-football, and rugby. It was at this point when she saw the male rugby team training and learned through one of the players about Crossfit. After going to the gym for the first time, she was instantly hooked and payed for an entire years membership.
"I met a guy who was a owner of a cross fit gym and he challenge me to try a session… that same day I payed for a year."
Alongside taking part in sports, Camille also holds a degree in Chemical Engineering from the University of Sherbrooke, making her well-educated not only in sports, but also in the field of science.
Love For Crossfit
Camille says how she loves Crossfit and everything it's done for her life. She loves the community spirit, and also the way it brought her family together at a point they were drifting apart. Even her brother (who owns a Crossfit gym) and parents, are involved in the sport. She says their parents are his best clients.
Camille also says how healthy her parents have become after taking up the sport, she continues to say; " it seems like they both look 10 years younger, and I couldn't more proud to see that. Traditional training just don't bring you magic things like that."
Camilla's Competitions
Camille became known as "the fittest woman in the planet" after she won numerous competitions and took home titles consecutively more than any other female and male Crossfit athlete.
She's finished in the top 10 of the CrossFit Games three years in a row, finishing in 9th in 2010, 8th in 2011, and 6th in 2012. Camille has also been the highest placing Canadian athlete at the Games for several years running, including her male counterparts.
When she won the CrossFit Games in Carson, Calif, she went on to beat the two-time champion Annie Thorisdottir from Iceland. She then became the first Canadian woman to take home the title as the "fittest female on the planet" in the competitions history. Camille hopes to continue competing for years to come, including the Olympics where she hopes to win medals in Olympic Lifting.
---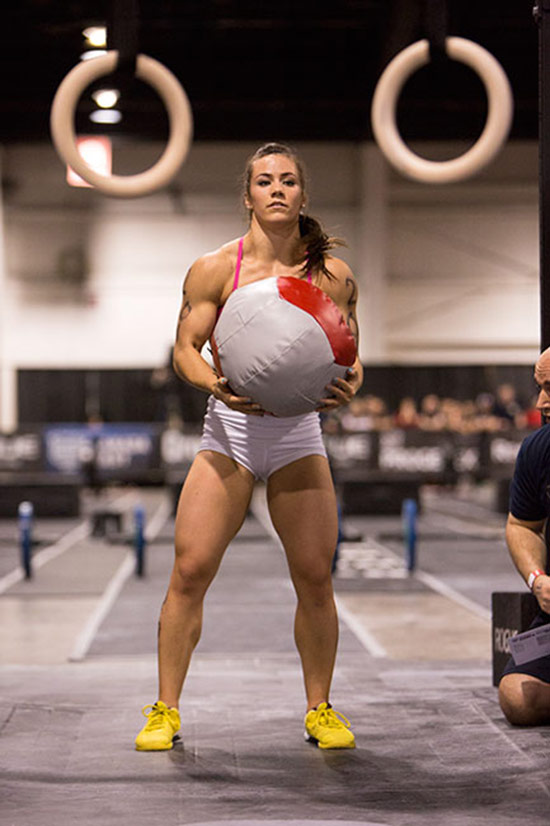 "I don't do a lot of WOD… it's mainly a lot of strength training and skill work… some aerobic to… I might do typical session WOD 4 times a week but mostly strength work."
Training
Correct Technique
Like all Crossfit athletes, Camille will focus on Olympic lifting, body weight exercises, swimming, endurance, pull-ups, handstands and running. Winning the title of the "fittest woman on the planet" didn't come easy, she trained hard for several years and knows the importance of strength and endurance, but also one point that many people overlook, which is correct form.
Camille says that without the correct form, you can have all the power and conditioning you like, but it will eventually result in an injury if lifting too heavy too quickly, this is why she stresses the importance of stretching and learning the basic movements before going full-steam into Crossfit workouts.
Favorite Crossfit exercises
Her favorite exercise is pull-ups, "I don't know why but i can do a lot of those and really fast" says Camille. Her least favorite exercises is rowing, "because no matter how hard I go, since I am short I have a disadvantage," continues Camille.
---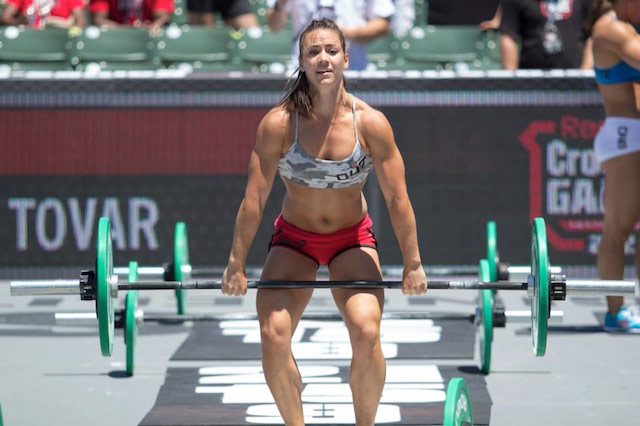 "Every meal is the same pretty much; I'll just change the fruit. I do more training from 2 to 4 in the afternoon. After that, I eat dinner. And sometimes, I end the day with one more final session, about an hour of cardio, like running."
Nutrition
Routines
Camille will always start her day with the same routine as always. She'll wake up at "08:30 eat a big breakfast, stretch. I normally eat three to four eggs, a cup of sweet potato, a cup of blueberries, and 12 to 15 almonds. Then, 10 a.m. is my first workout, weightlifting and conditioning."
After her first session, she'll eat lunch which is 3 ounces of meat, along with plenty of vegetables, and 12-15 almonds or another type of nut, accompanied by sweet potato or blueberries. However, she'll also allow herself a cheat meal occasionally, which will normally be; "ribs and cheesecake or ice cream. I like a good slice of pizza too." 
For an overview of her diet along with supplements, Camille says; "I eat clean with some supplement.. meat veggies some fruit and nuts… protein shake and endurance pills… some amino acids."
Camille's Top 10 Foods
Chicken
Coconut water
Dark chocolate (in case)
Eggs
Bacon
Sweet potato
Spinach
Lots of fish oil
Frozen raspberry
Nuts
---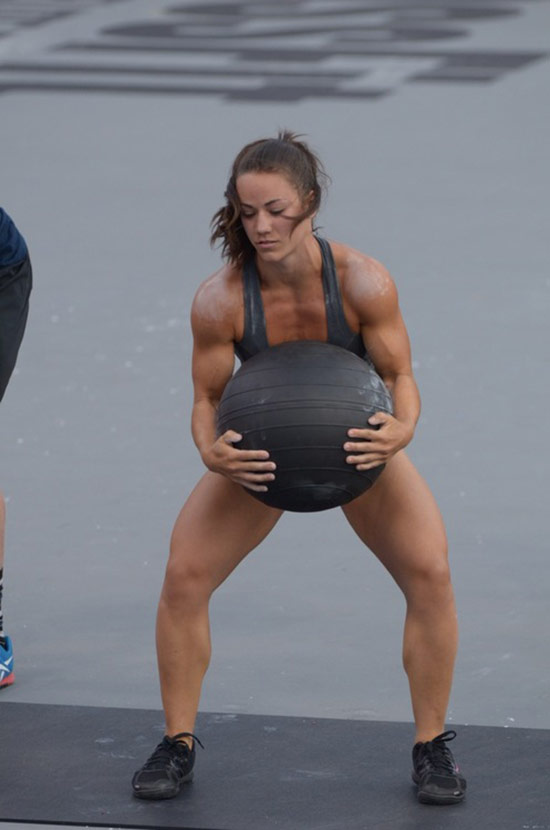 Idols and Influences
Camille says that she admires, and finds inspiration in people who "comes from a really hard place and overcome huge obstacle such as cancer, losing 100 pounds, not able to do an air squat to then be able to clean 100 pounds."
She also credits her parents who showed her the true meaning of hard work.
---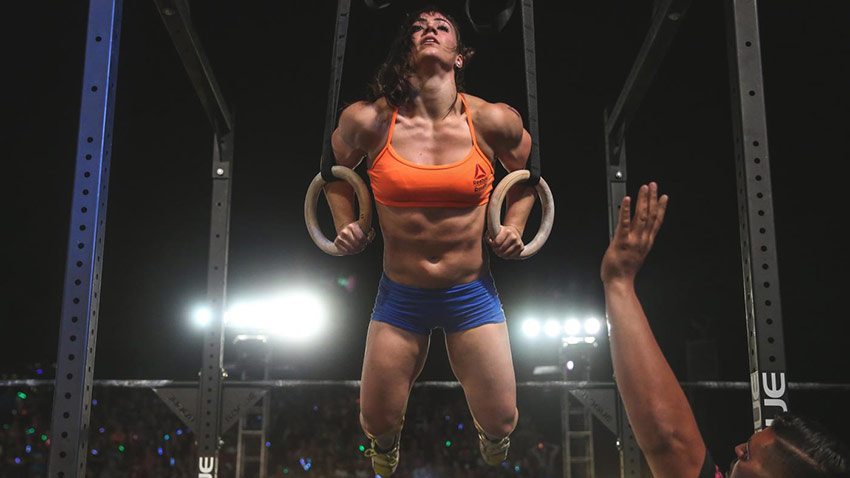 What we can learn from Camille Leblanc-Bazinet
Becoming titled as "the fittest woman on the planet" didn't come without it's difficulties for Camille. She had to fight, struggle, and constantly push herself in the months and years of training sessions she endured. This hard work eventually paid of when she became recognized as a formidable athlete that could not only become a champion within the women's competitions, but also the men's, surpassing many of her male competitors.
What we can learn from Camille is to forget about how we look, and fight for respect by making progress in numbers and not on appearance. It was this attitude and work ethic that catapulted her to the top of her game. If you follow her down-to-earth approach, and chase after your own goals, you too can make them into a reality, just like Camille.