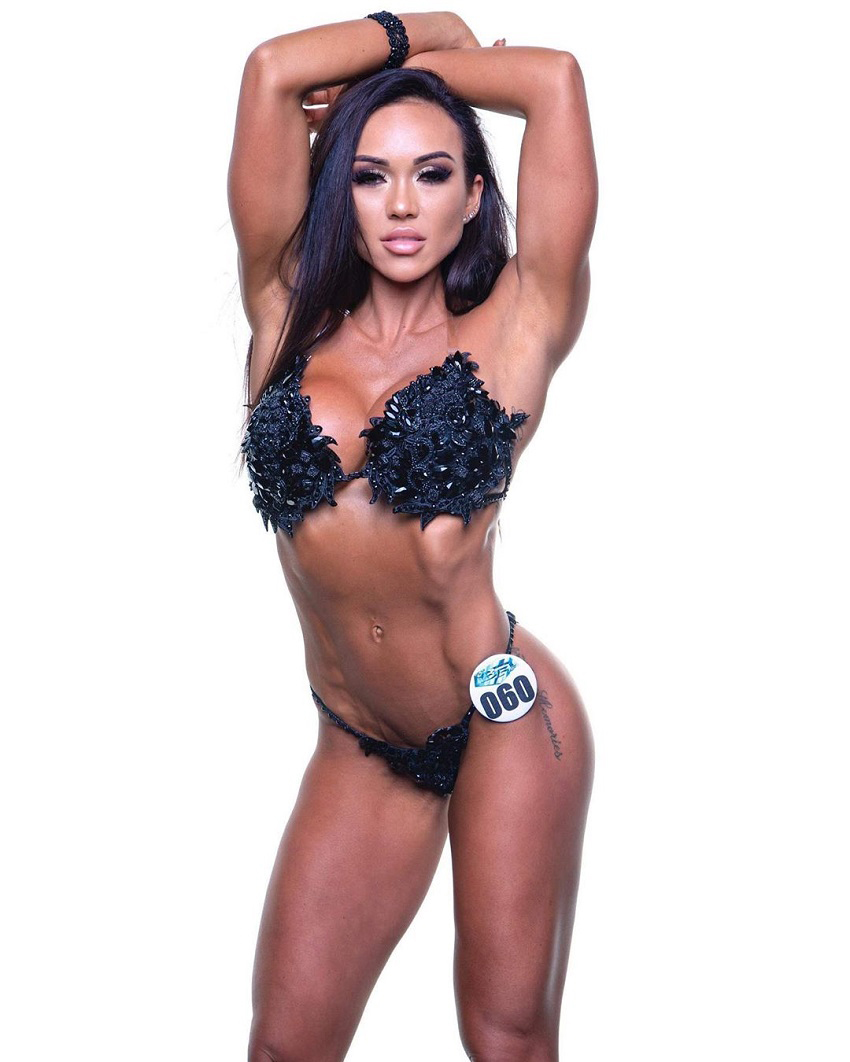 Brooke Wood
Fitness Model, WBFF Bikini Pro
Starting as a 'cardio fanatic' to becoming a WBFF Bikini Pro, Brooke Wood has endured many hardships on her way to success.
Initially, Brooke was consumed with cardio and strict dieting, to the point that she was always worried about gaining weight. Ironically, the more she restricted herself, the less progress she saw, which made her very frustrated and unhappy.
Eventually, Brooke saw that her approach led her nowhere, so she changed everything from the ground up. She took on weight training and added more quality calories to her meal plan. Although Brooke was initially afraid that she'd gain fat from this approach, the exact opposite happened – she managed to sculpt the incredible figure she boasts today.
Brooke now uses her example to show other girls that they too can look great and feel good with the correct approach to their training and nutrition.
---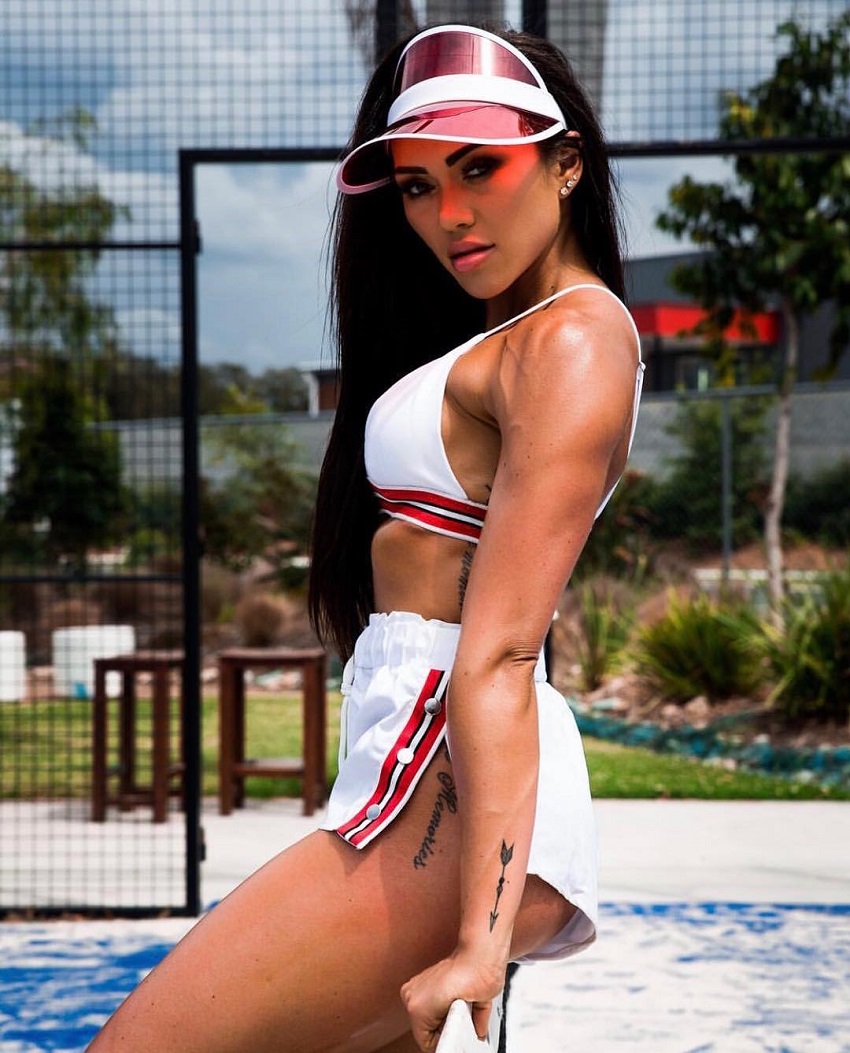 "In all honesty, the times I have made mistakes and pushed on through the hardships, it's after these moments that I develop the most strength and self-worth! You can either let it defeat you or drive you, the choice is yours!"
Athlete Statistics
Full Name: Brooke Wood
Year of Birth
Nationality
Profession
Era
1990
Australian
Fitness Model, WBFF Bikini Pro
2010
| | |
| --- | --- |
| Year of Birth | 1990 |
| Nationality | Australian |
| Profession | Fitness Model, WBFF Bikini Pro |
| Era | 2010 |
---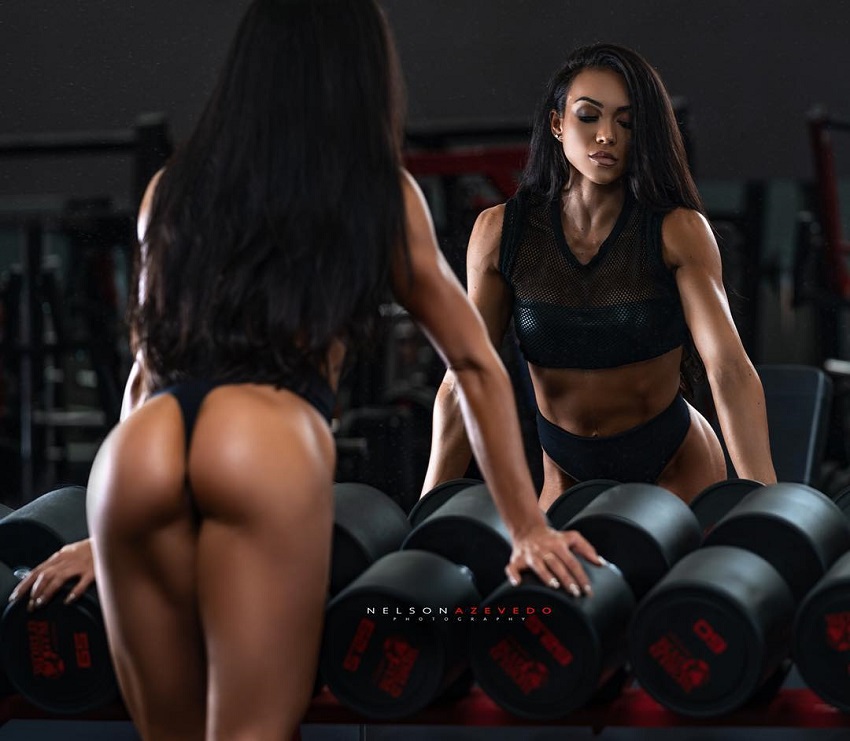 Accomplishments
WBFF Bikini Pro
Fitness Model
Online Influencer
---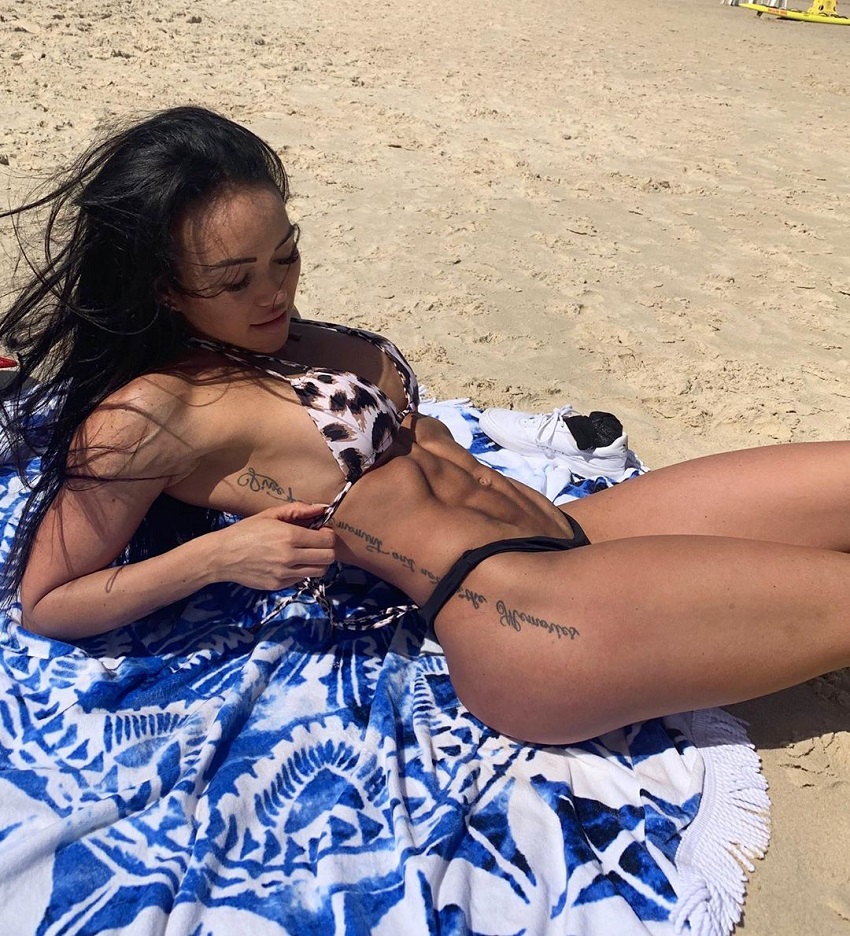 ---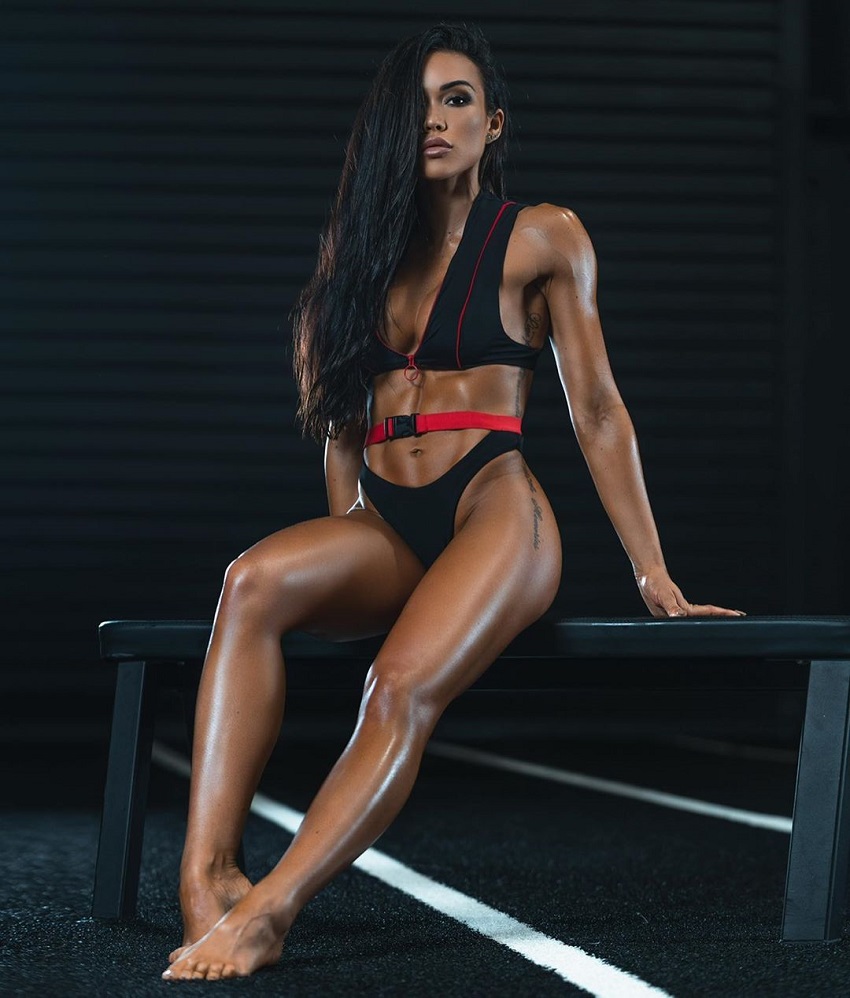 "If it scares you, you should do it. If it's hard, you will come out stronger. Stop doubting yourself and make it happen!! Today."
Training
Brooke Woods splits her workout routine into the lower body and upper body training sessions – plus one full-body HIIT session. She'll train anywhere between 3-7 times per week, depending on what her busy schedule allows her.
Brooke usually limits her cardio only for show and photoshoot preparations. In the off-season, she'll go for walks or play her favorite sports when she has time.
Rest & Recovery
Just as she puts in a lot of effort into her training, Brooke also lets her body recover by getting plenty of sleep, doing stretching, and going to a sports massage.
---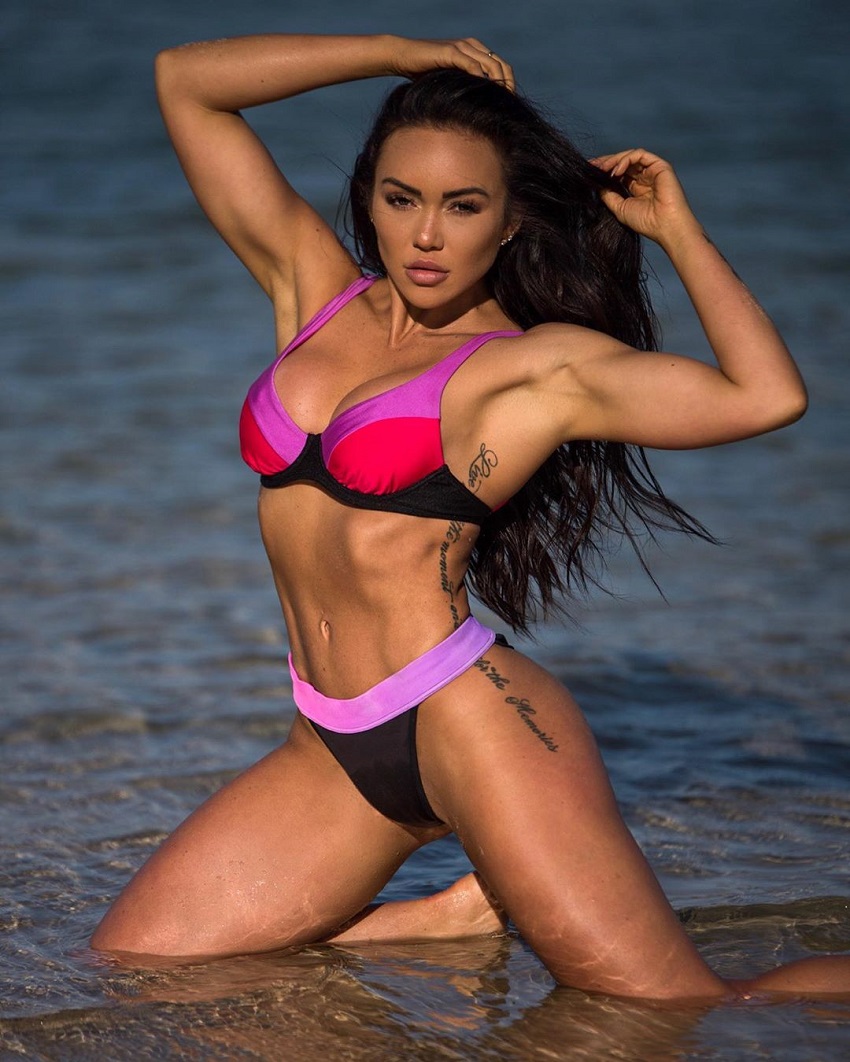 Nutrition
Brooke's goal with food is to get her calories as high as she can while aiming to maintain "semi-good" conditioning.
During the off-season, she aims to add more lean muscle onto her frame without gaining too much fat along the way. In order to achieve this, Brooke will go on a lean bulk. This includes eating only the healthiest foods while avoiding trans fats and sugars.
Brooke admits that her dieting can get difficult at times, especially mentally, but she always sees her goals through no matter what. In her words;
"Yes this will get tough at times mentally, I wouldn't be a woman if I didn't feel this way.
But, I have a goal and I know what needs to be done to achieve it." – Brooke Woods
---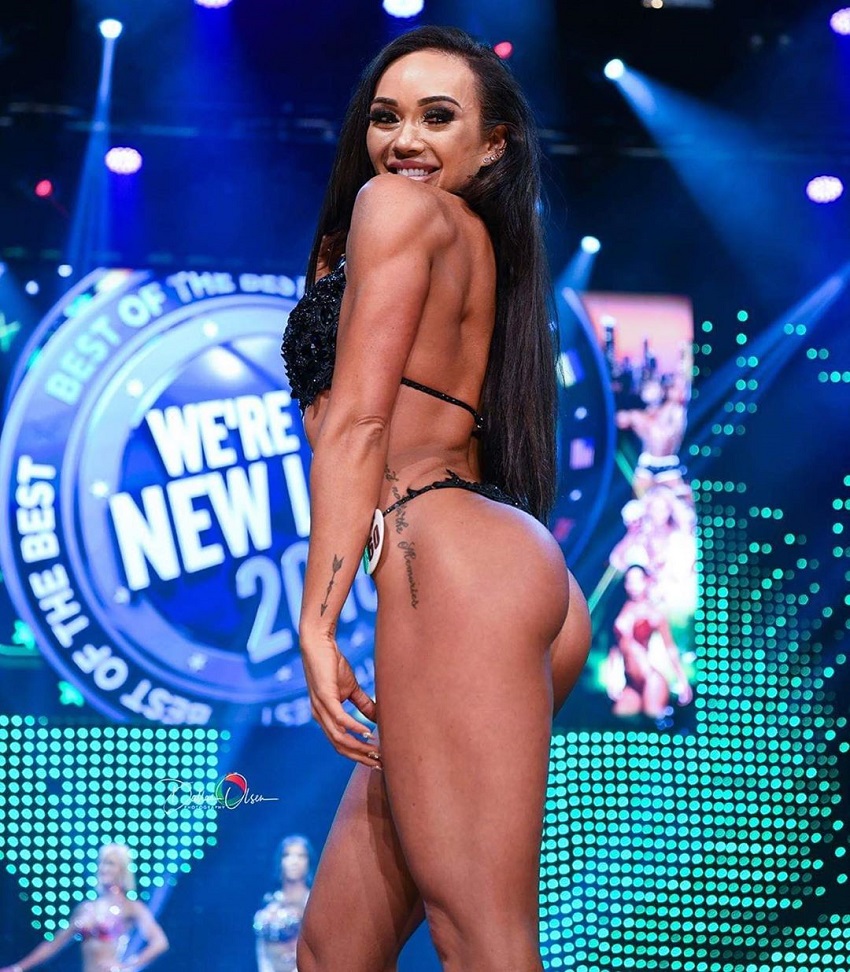 ---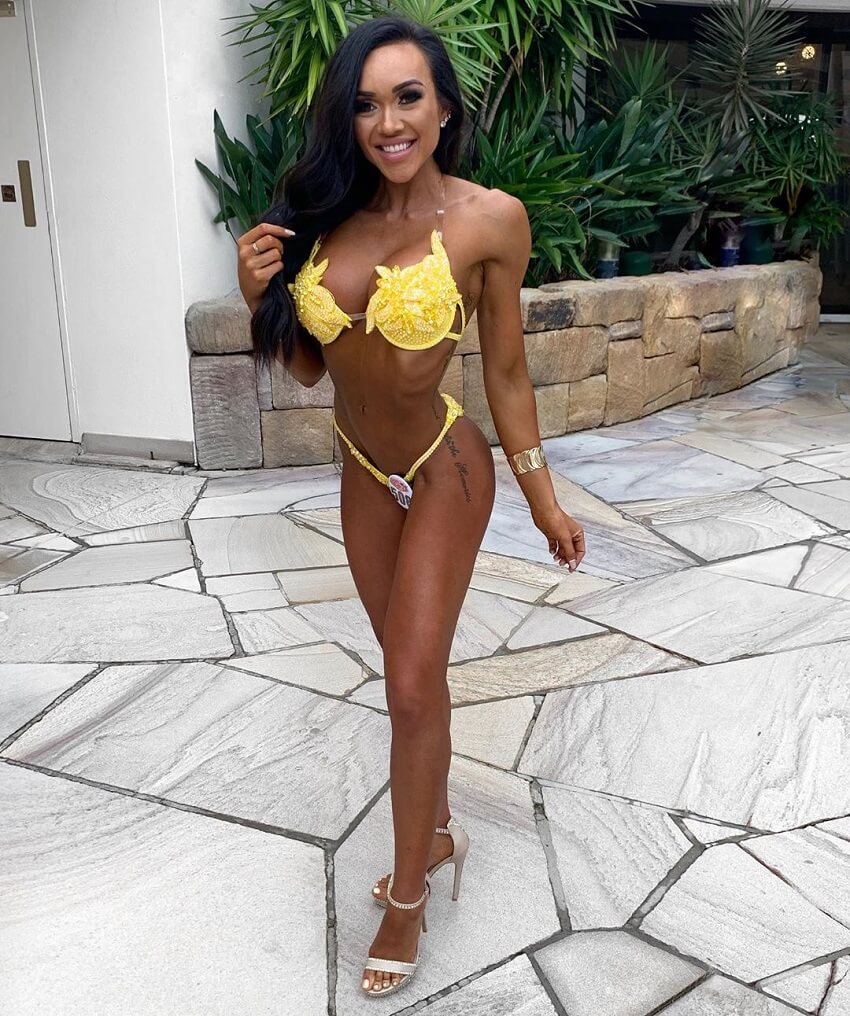 "Building a strong physique is a symbol of yourself. It reflects that you worked dam hard for it. No money can buy it. You cannot borrow it, you cannot inherit it, you cannot steal it, you cannot hold onto it without consistent hard work."
What we can learn from Brooke Wood
One important lesson to take from Brooke's story is to not be afraid of fueling your body with healthy food.
According to Brooke, many women are afraid of gaining weight. Therefore, they overdo it with cardio and cut back their calories too much. She says this is not the way to get a healthy and lean physique.
From her own experience, Brooke's found that actually eating more calories and doing strength training is what allows her to build that aesthetically pleasing figure.
Looking for motivation to kickstart your own journey like Brooke? Then be sure to read stories like hers once in a while. They can be a great reminder that fitness can be just as unhealthy as anything else when taken to the extreme.