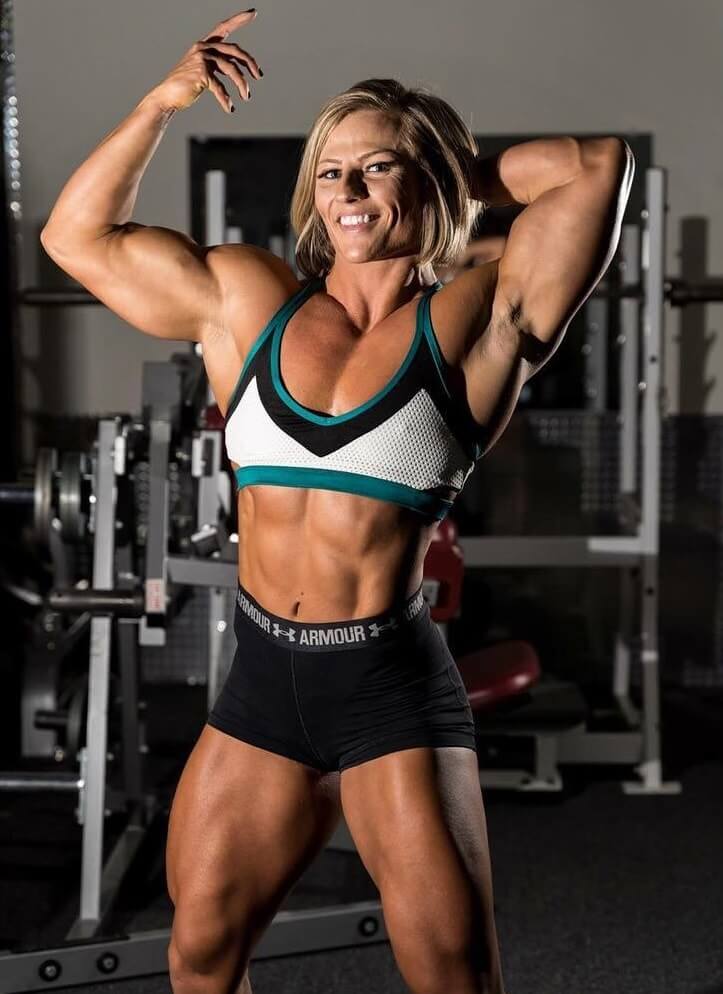 Brooke Walker
Women's Physique Athlete, PT
Brooke Walker is a well-known American Women's Physique competitor and personal trainer. Brooke was always a competitive individual, and her involvement in fitness came naturally, after years of playing sports.
Wanting to taste a new challenge, Brooke threw herself into the world of fitness contests. It took her just one fitness show to catch the 'competitive bug'. In 2015, Brooke claimed 1st place at the Junior Nationals, which subsequently saw her earn the Pro Card.
Ever since then, Brooke has been making waves in the IFBB circuit, as well as her personal coaching career.
This is her story:
---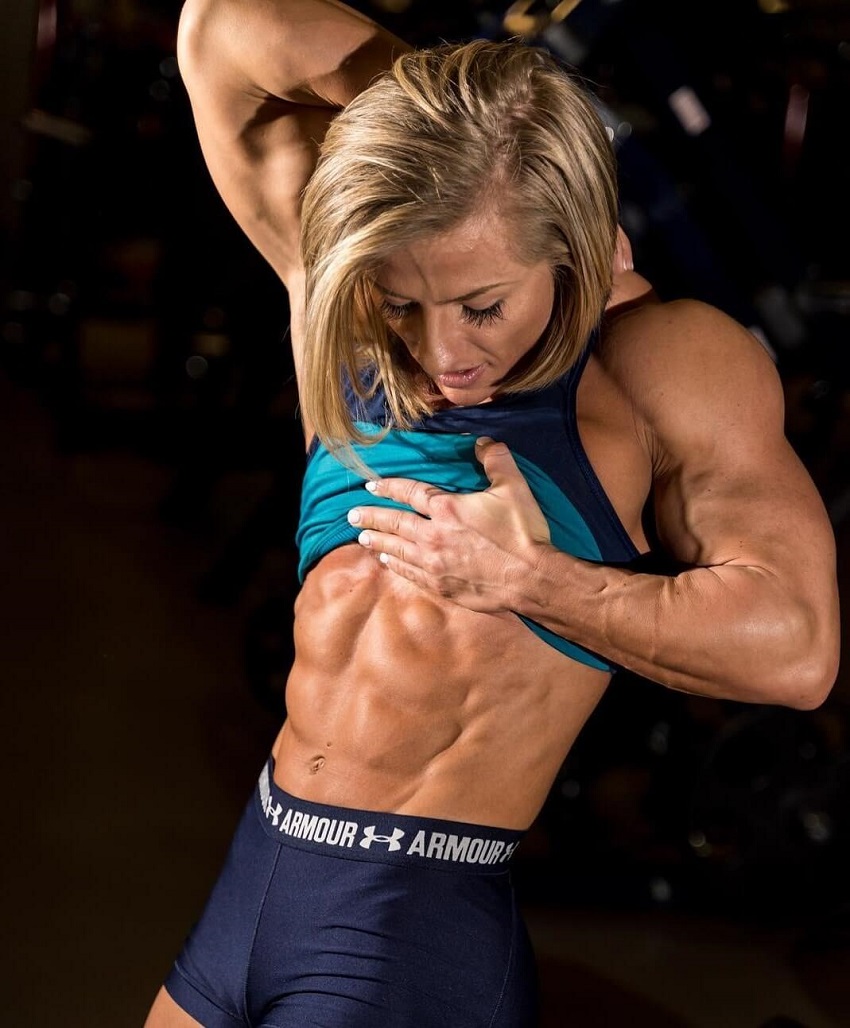 "I absolutely love my job, the clients and friends I work with, the relationships I have formed and the bonds I have established! I would not give up the long, exhausting hours for anything!"
Athlete Statistics
Full Name: Brooke Walker
Weight
Height
Age
Date of Birth
115 - 125lbs (52.2 - 56.7kg)
5'2" (157.5cm)
33
July 22, 1990
Nationality
Profession
Era
American
Women's Physique Athlete, PT
2010
| | |
| --- | --- |
| Weight | 115 - 125lbs (52.2 - 56.7kg) |
| Height | 5'2" (157.5cm) |
| Age | 33 |
| Date of Birth | July 22, 1990 |
| Nationality | American |
| Profession | Women's Physique Athlete, PT |
| Era | 2010 |
---
"Family is of extreme importance to me, and although I do not see my family as much as I should, they mean the world to me in every single aspect!"
Accomplishments
IFBB Women's Physique
Spokesmodel
Certified PT
Health and Behavioral Sciences – Bachelor's Degree
Brooke's Track Record
2014
Arnold Amateur, Bikini Class B, 16th place
NPC Midwest Championships, Bikini Class B, 7th place
North American Championships, Women's Physique Class B, 3rd place
2015
Jay Cutler Classic, Women's Physique, 1st place
NPC Junior USA Championships, Women's Physique Class A, 2nd place
Junior Nationals, NPC Women's Physique Class B, 1st place
2016
IFBB St. Louis Pro, Women's Physique, 2nd place
2017
Arnold Sports Festival, Women's Physique, 4th place
 St. Louis Pro, IFBB Women's Physique, 2nd place
---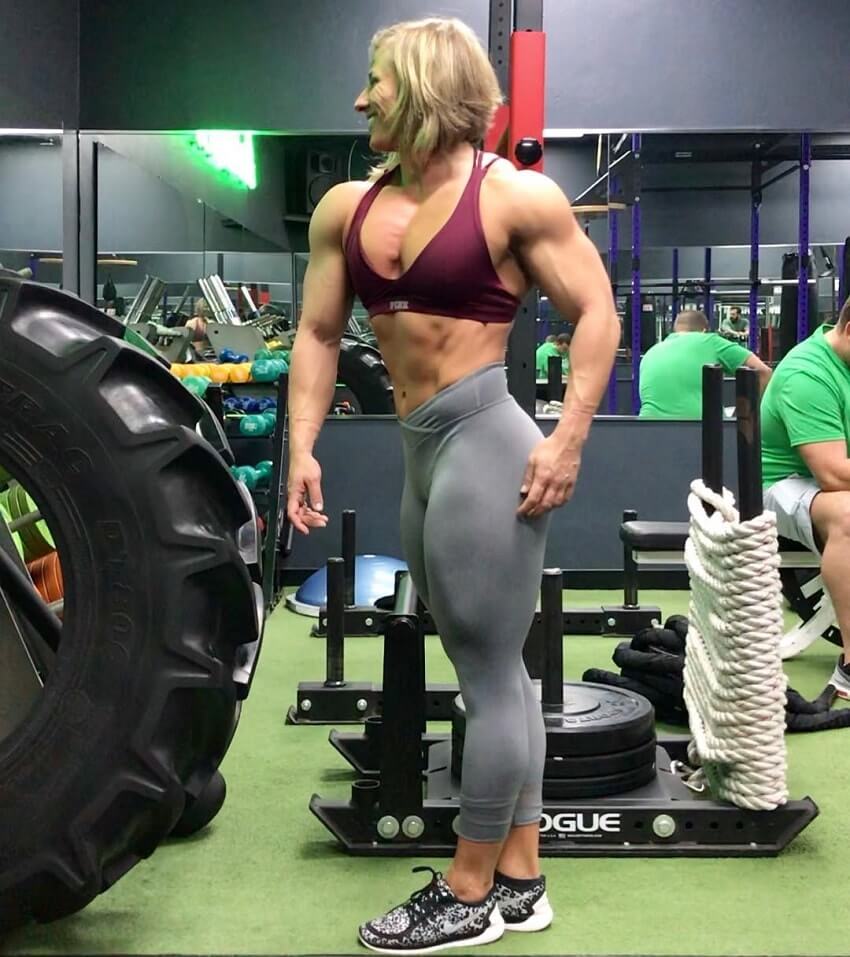 Biography
Sports and Cheerleading
Brooke Walker grew up in Lago Vista, Texas. She says she was a "tomboy" growing up and wasn't like other girls her age. Instead of playing with dolls, Brooke "would much rather be outside getting dirty" and playing sports.
During high school, Broke took part in various sports and school activities. This includes cheerleading, which soon became her favorite hobby.
She said; "We spent countless hours in the yard learning to tumble!  Eventually, I was given a cheerleading scholarship to a small school in Kansas, but later decided to go an alternate route!"
---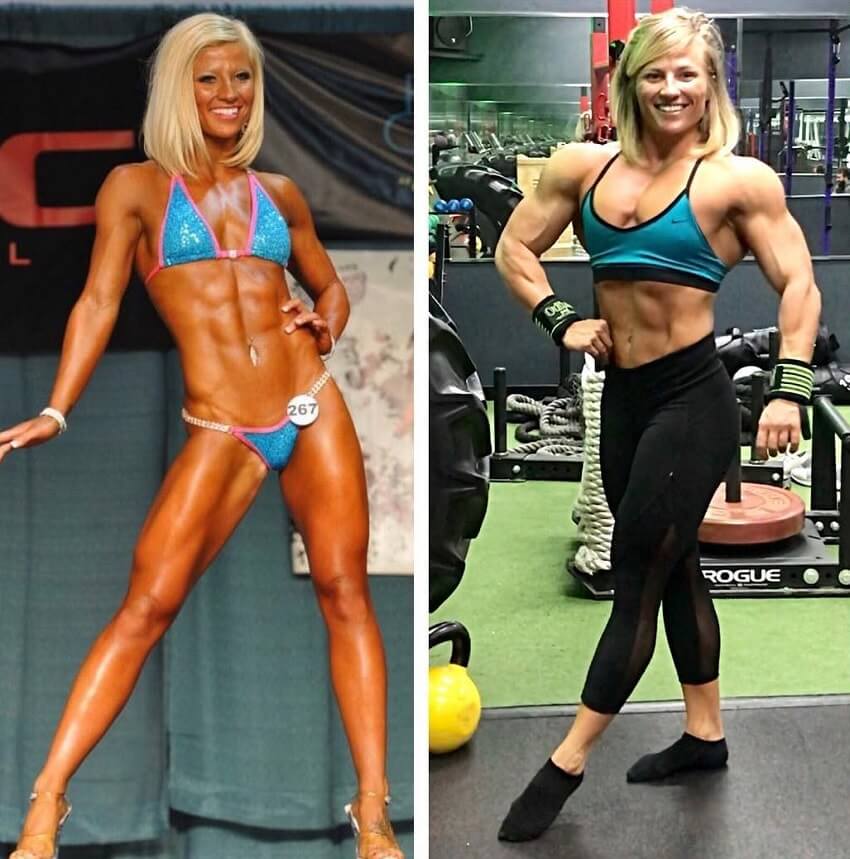 ---
Channeling Negative Emotions Through Weightlifting
Being in sports and cheerleading wasn't just a fun activity for Brooke, it also helped her forget the personal problems she dealt with at home. In her words;
"Because I did not always have the best experiences at home, I decided to direct my attention toward sports."
By the end of high school, Broke was experienced in a wide range of sports, including basketball, track, and even powerlifting.
---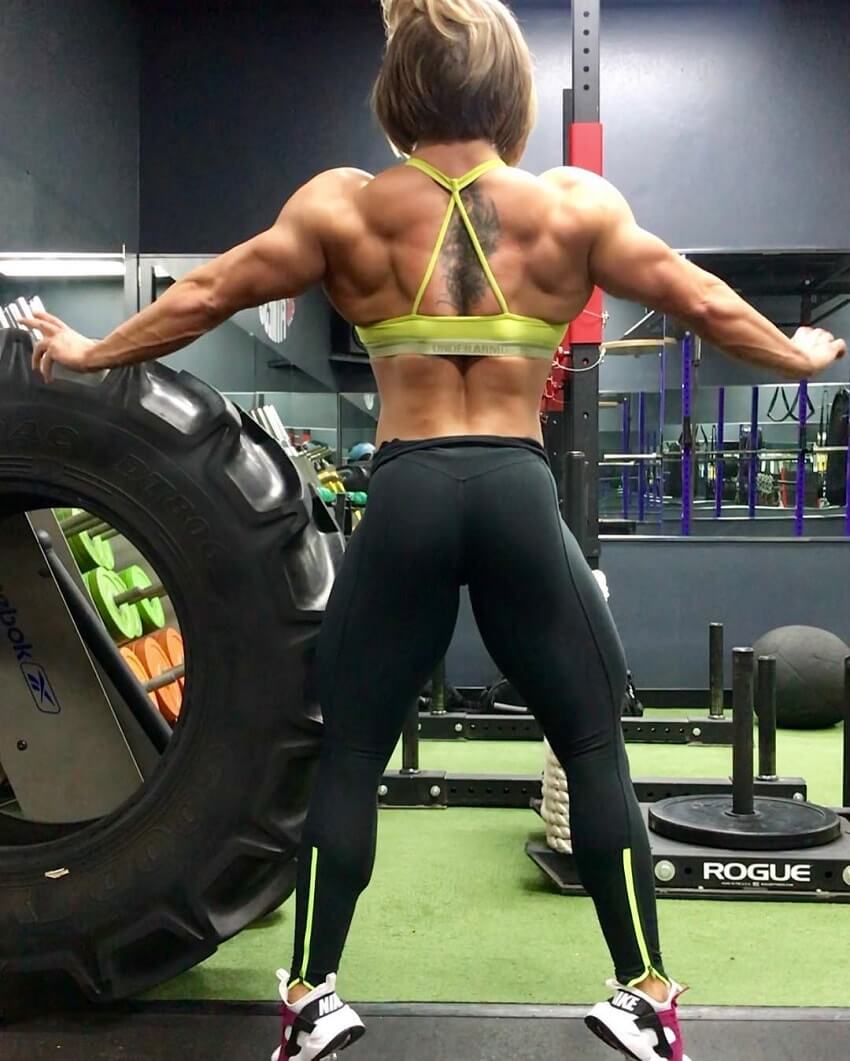 ---
Post-High School Years
After high school, Brooke stopped most of her hobbies, except one – weightlifting.
Over the years, training in the gym became something special to Brooke. She fell in love with the feeling after having a good workout. This soon led her to start a career in fitness.
She went on to study Health and Behavioral Sciences to broaden her knowledge about health and the human body. Brooke also trained hard in the gym, which saw her slowly transform her body. She looked fitter than ever at this point.
---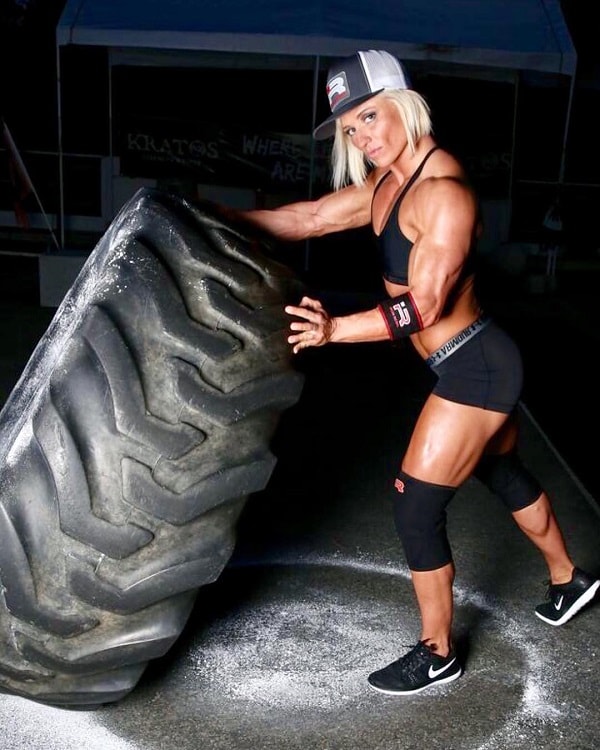 ---
PT Certification and a Career in the IFBB
After graduating from college, Brooke took her passion for fitness even further to become a certified personal trainer. "I was now on my way to having the career of my dreams," says Brooke.
By 2014, Brooke started competing in Women's Physique shows, and in just 2 years, made it into the IFBB Pro Circuit, after winning the 2015 Nationals.
Brooke's Pro Debut came in 2016 when she placed 2nd at the IFBB St. Louis Pro. Since then, she's only continued to rise among the ranks – both in her career as a competitor and personal coach.
---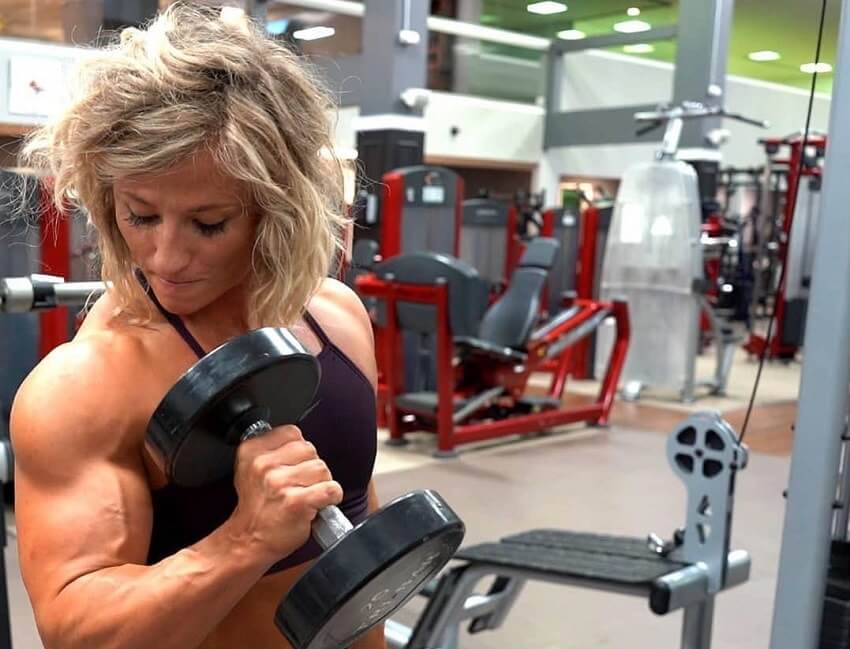 ---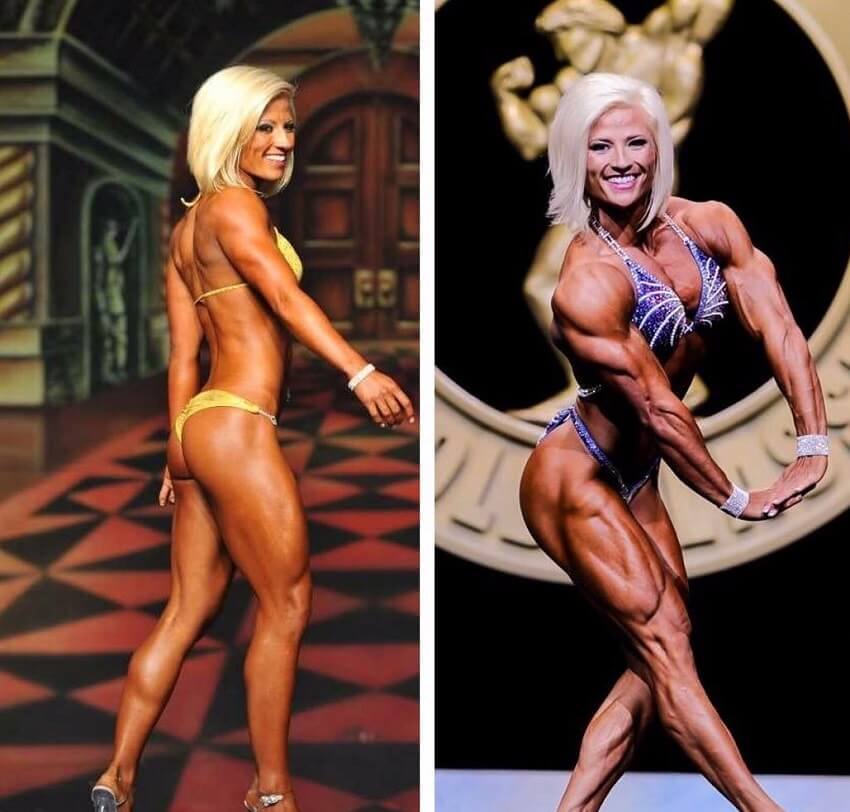 Training
Training Advice for Women
Brooke has never had a problem with lifting heavy weights. For her, there's nothing like pushing past her limits in the gym and improving year after year.
However, many of Brooke's female clients don't share the same passion. Brooke says many female clients come to her afraid of lifting weights because they think it would make them look "bulky." 
"Women are always terrified of building bulky muscle, and I'm always very reassuring to let them know that's not going to happen."
However, over many years of training other females, Brooke's found that lifting weights will only accentuate the aesthetic and femininity of a woman, as opposed to cardio which doesn't tone the muscle the same way.
---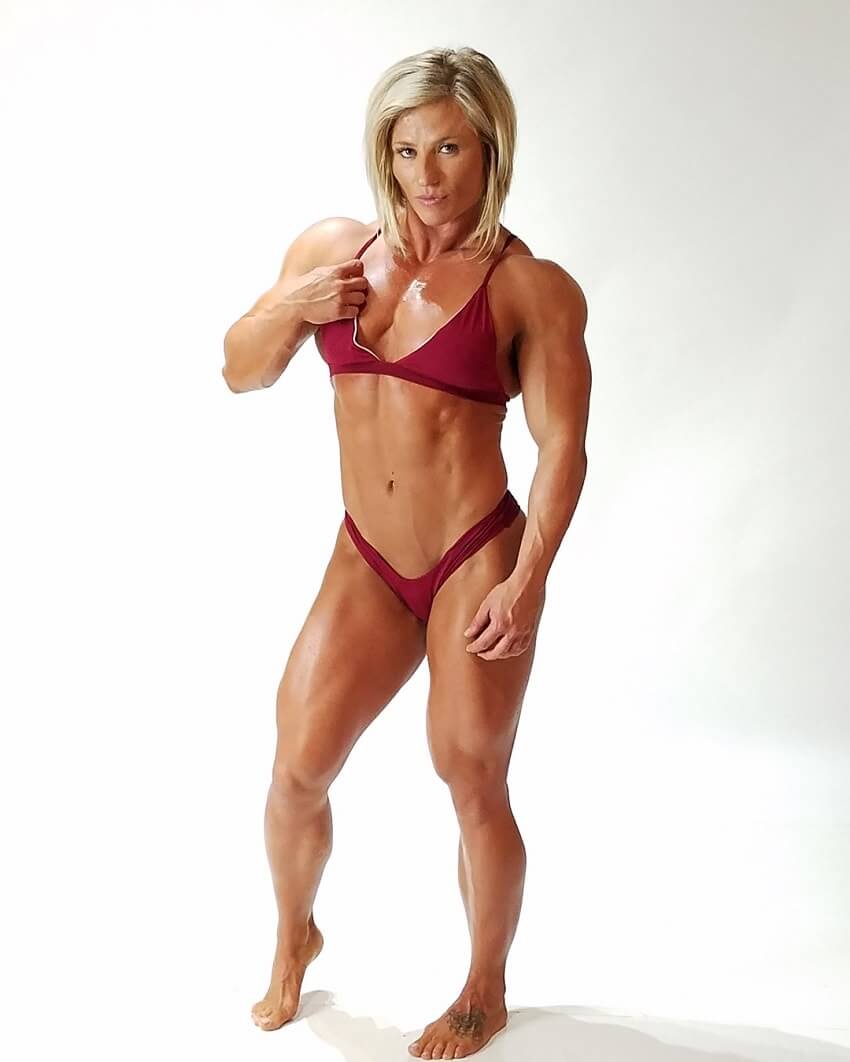 Nutrition
As a big animal lover, Brooke is a pescetarian. This means she only eats fish, but not meat.
Other sources of protein for Brooke include legumes, grains, dairy, and eggs.
She also eats carbs in the form of sweet potatoes and brown rice, which are slow-releasing and don't cause spikes in her blood sugar levels.
For fats, Brooke consumes nuts, seeds, avocados, and cold-pressed oils such as extra virgin coconut oil.
As for supplements, Brooke sticks to the basics, using;
Protein powder
BCAAs
Pre-Workout
Vitamins and Minerals
---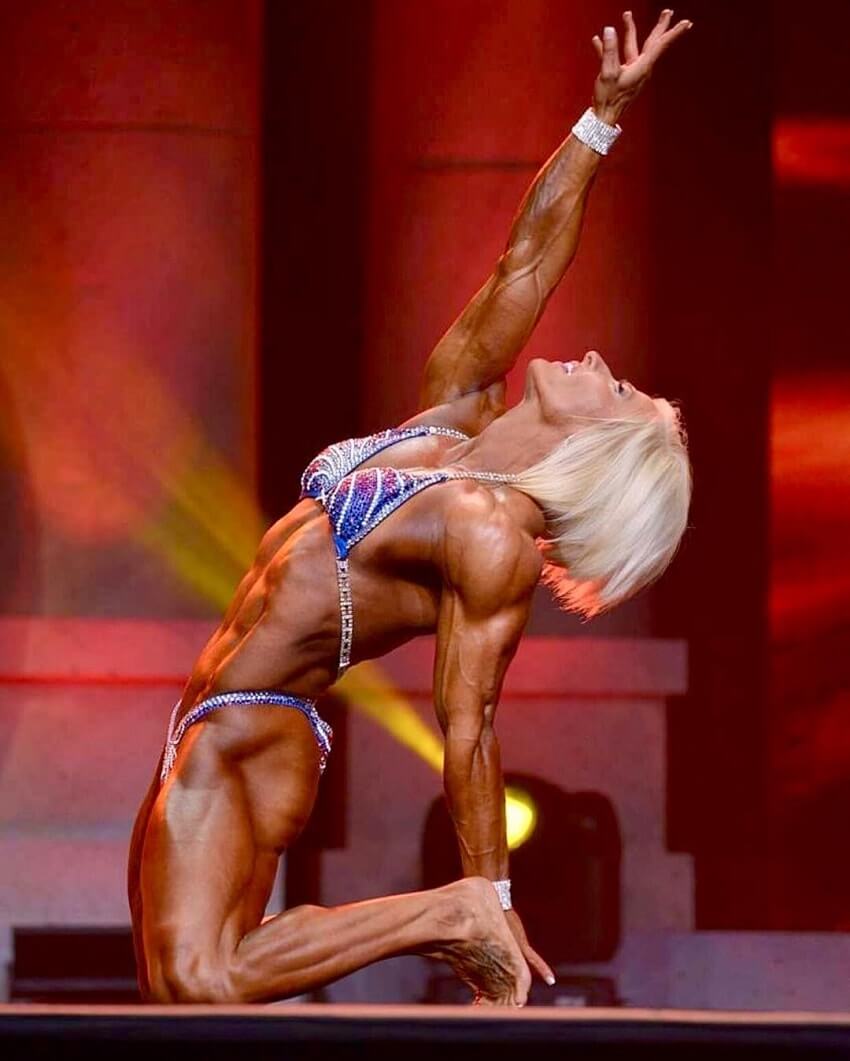 Idols and Influences
Brooke says she used to be 'addicted' to football when she was young. However, her grandmother influenced her into trying cheerleading instead.
In Brooke's words; "I took to football as a child and would always dream about becoming a football player! In fact, my grandmother, Imogene Byrd, talked me into pursuing cheerleading instead!"
---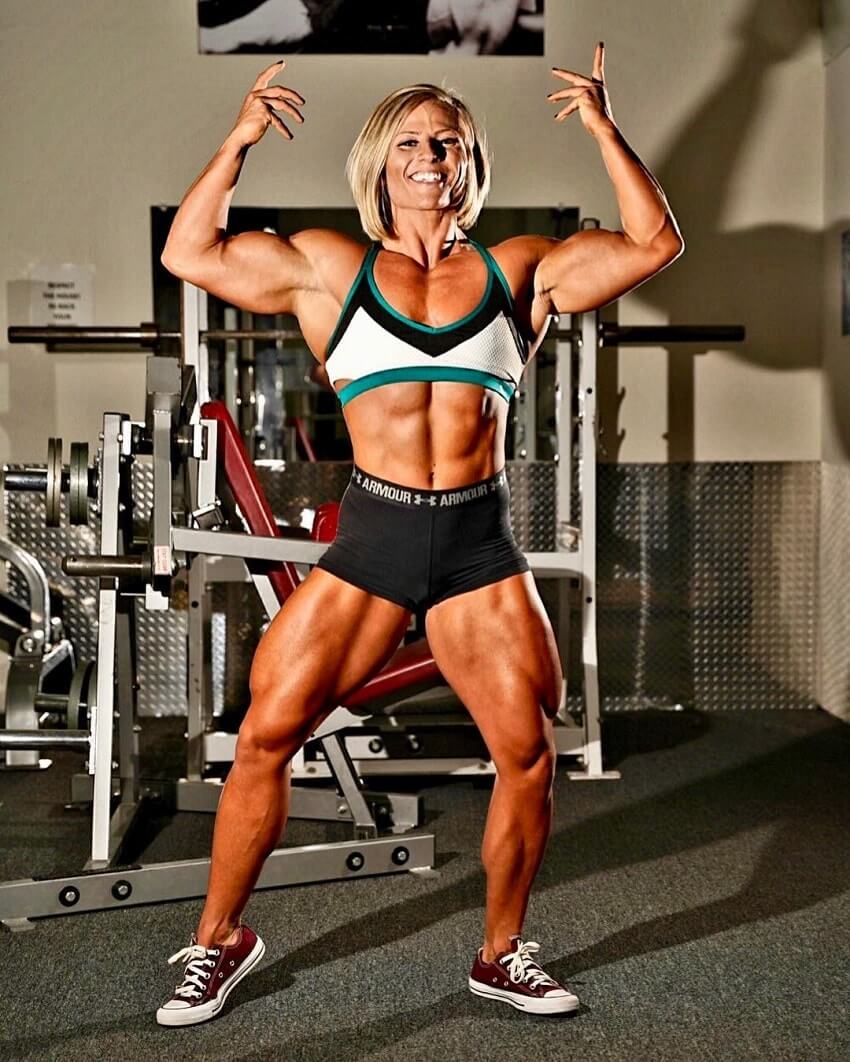 What we can learn from Brooke Walker
Brooke Walker didn't always consider a career in fitness. However, it took her only a couple of workouts to change her mind.
Throughout the years, she's improved her physique to not only look awesome but also become a world-class competitor.
If you're looking to kickstart your own fitness journey, you should look up to individuals such as Brooke. Her story shows us that fitness can bring you much more than just a good-looking body, it can also motivate you to get started on a path to success.