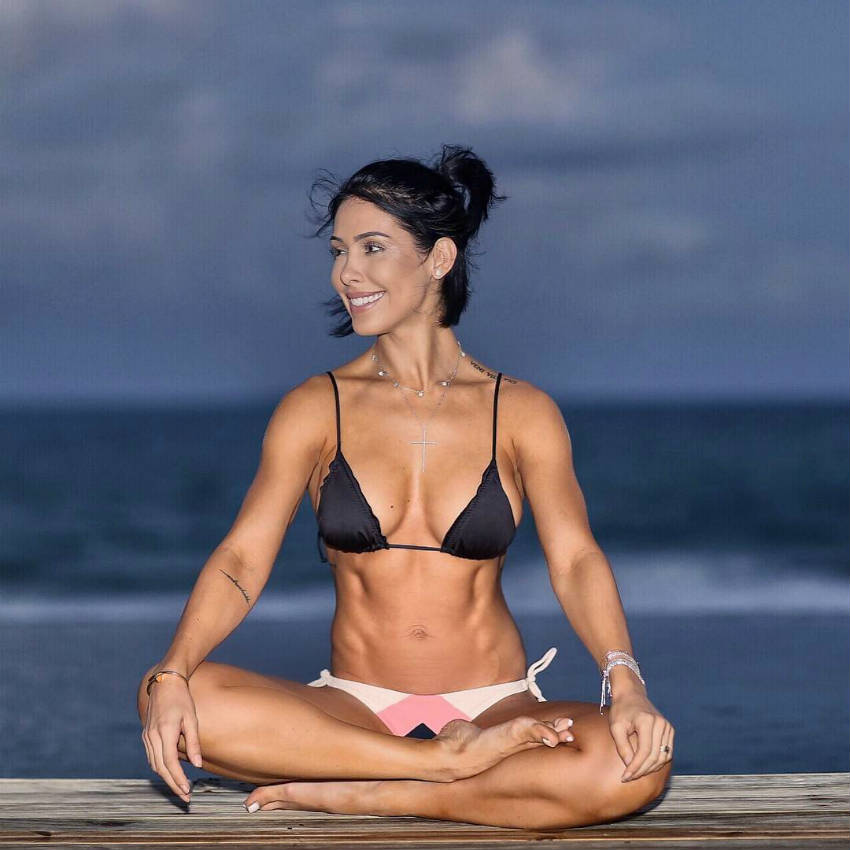 Bella Falconi
Bella Falconi is a Brazilian fitness model, Instagram celebrity and life coach. Spending most of her youth out of shape and eating poorly, Bella has transformed her physique ever since she started working out at the age of 25.
Since then, she's become an internet sensation and a source of guidance for fitness enthusiasts. Through posting fitness and nutrition videos on social media, her popularity has increased internationally.
These motivational videos have also allowed to her to reach out to a young Brazilian audience; attracting new fans fans each day from across the country. This is her story:
---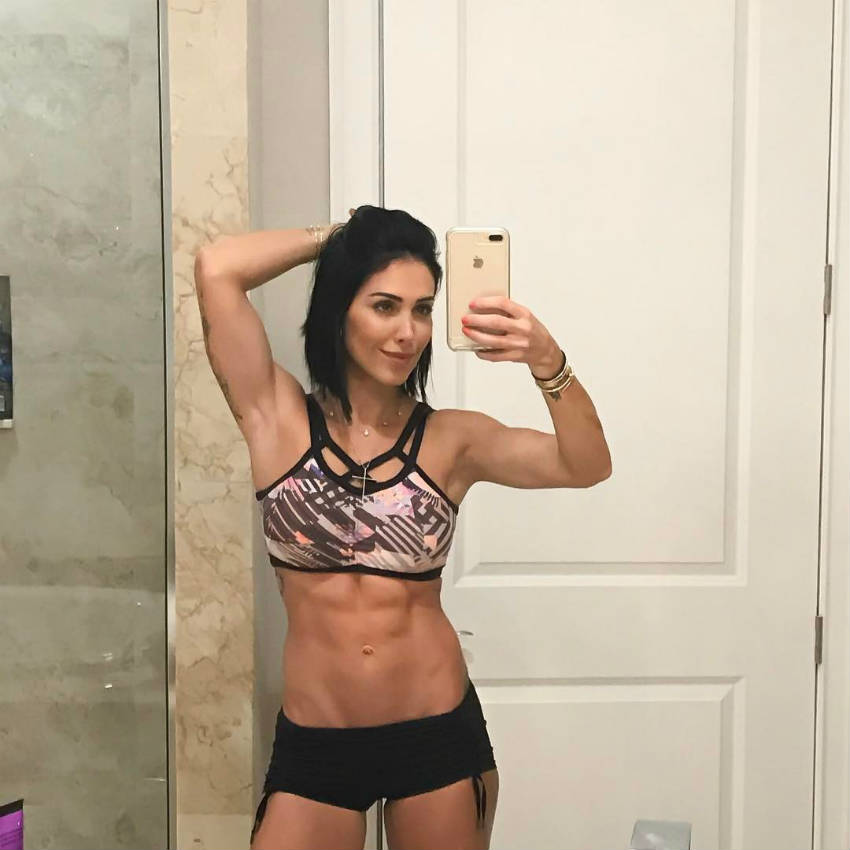 "I realized that self-esteem and self-love have opened many doors in my life".
Athlete Statistics
Full Name: Bella Falconi
Weight
Height
115 - 125lbs (52.2 - 56.7kg)
5'2" (157.5cm)
| | |
| --- | --- |
| Weight | 115 - 125lbs (52.2 - 56.7kg) |
| Height | 5'2" (157.5cm) |
---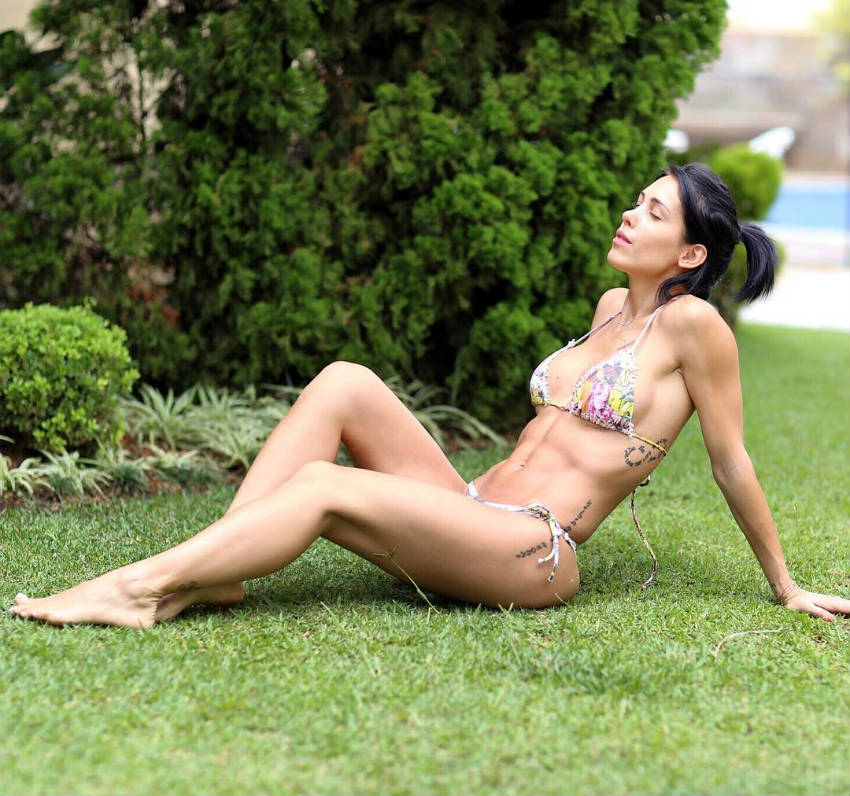 "Being able to help others through my own transformation is also priceless".
Accomplishments
Bachelors degree in Nutrition Science
Social Media Celebrity
---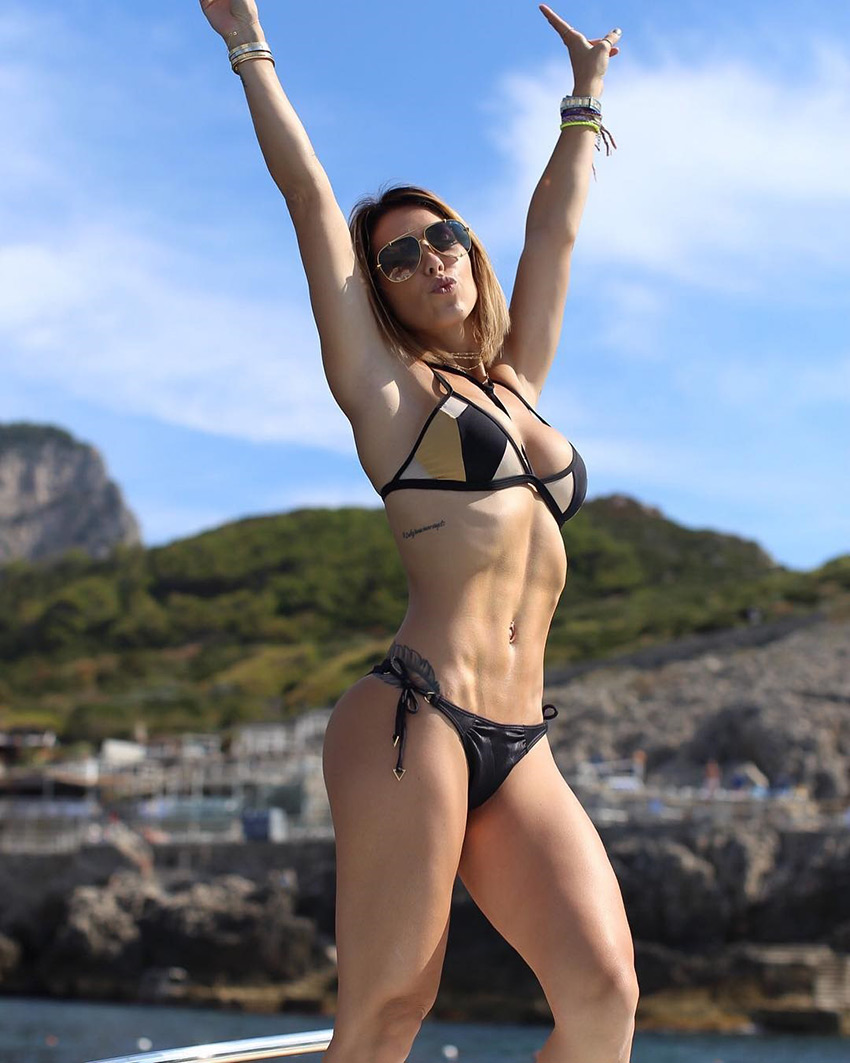 Biography
Recovering Health Issues
Back in 2012, Bella began to realize her health was "going downhill". As Bella said; "It was due of the amount of junk food I used to eat and living a sedentary lifestyle."
Bella used to eat a high cholesterol diet, and suffered form recurring kidney stone issues during this unhealthy period. Deep down, bella knew she needed to take better care of herself. Bella recalls;
"I can still remember my first day at the gym. It was really hard to step out of my comfort zone but I knew I was making the right choice."
After a lot of trial and error, along with consistent gym sessions, where bella pushed past all of her boundaries, she began to feel the many benefits of working out and eating a healthy diet. Her weight came down, her kidney stone issues disappeared, and her energy levels went through the roof.
At this point in her journey, Bella decided to take things one step further. That's when she decided to obtain her personal training certificate, wising to help other people achieve the same as herself.
Becoming A Personal Trainer
During this transition, Bella stated the following; "I read many science based books and educated myself on the basics of nutrition and physical activity. I worked really hard to earn my personal trainer certification and obtained my degree in Nutrition Science."
"It was a really long road but every step, every mile was worth the effort."
After a lot of hard work, in which Bella says; "a really long road", she finally managed to reach her 'peak' – Bella competed in two major fitness competitions.
To her surprise, Bella won first place in both of these early competitions. Since this swift victory in her fitness career, Bella has made it her mission to spread the word of fitness around the globe through social media – Bella succeed in her mission, becoming an internet sensation in the process.
Raising A Family
Even though Bella has since raised a family, where giving birth to her daughter put a huge strain on her body, she still managed to "bounce back". To this day, Bella remains consistent on her path towards living a healthy lifestyle, while helping others along the way. In Bella own words;
"Now, with my knowledge and experience, I want to help other's achieve their dream bodies too. Most importantly, to just be happy and comfortable in their own skin."
---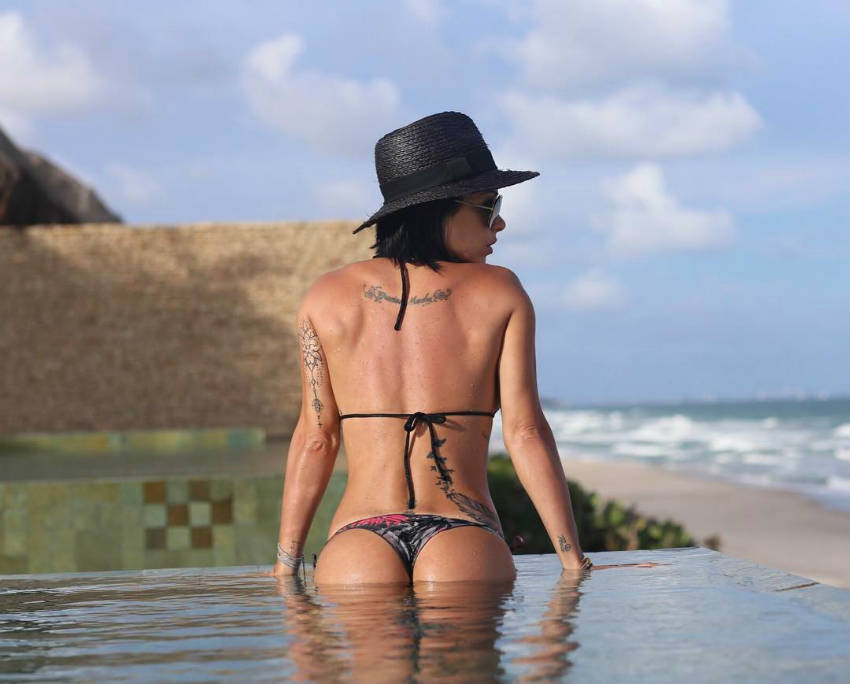 "Remember that in order to achieve what you have never achieved before, you must do the things you have never done before.".
Training
Bella focuses her workouts around "slow moves, less reps and more weight". She believes this is the most effective approach for her, splitting her week into four days of weight lifting, with three rest days. 
For her abdominal definition, Bella likes to complete a 30 minute plank and crunch workout three times a week. Before competing, she increases the intensity of these workouts; usually including an extra four High Intensity Interval Training sessions in the week.
Bella's Routine
Monday: Quads
Leg Press (4 sets) (12 reps)
Leg Extensions (4 sets) (12 reps)
Squats (4 sets) (12 reps)
Walking Lunges (4 sets) (12 reps)
Cable Leg Extensions (4 sets) (12 reps)
Hack Squats (4 sets) (12 reps)
Tuesday: Back/Biceps
Rows (3 sets) (12 reps)
Lat Pull Down (3 sets) (12 reps)
Cable Rows (3 sets) (12 reps)
Bicep Curls (3 sets) (12 reps)
Hammer Curls (3 sets) (12 reps)
Alternating Bicep Curls (3 sets) (12 reps)
Wednesday: Day off
Thursday: Glutes/Hamstrings
Glute Kickbacks (4 sets) (12 reps)
Leg Curls (4 sets) (12 reps)
Bulgarian Split (4 sets) (12 reps)
Sumo Squats (4 sets) (12 reps)
Kettle Bell Swings (4 sets) (12 reps)
Deadlifts (4 sets) (12 reps)
Friday: Shoulders/Triceps
Shoulder Press (3 sets) (12 reps)
Arnold Press (3 sets) (12 reps)
Side Raises (3 sets) (12 reps)
Front Raises (3 sets) (12 reps)
Tricep Push Downs (3 sets) (10 reps)
Tricep Dips (3 sets) (12 reps)
Skull Crushers (3 sets) (12 reps)
---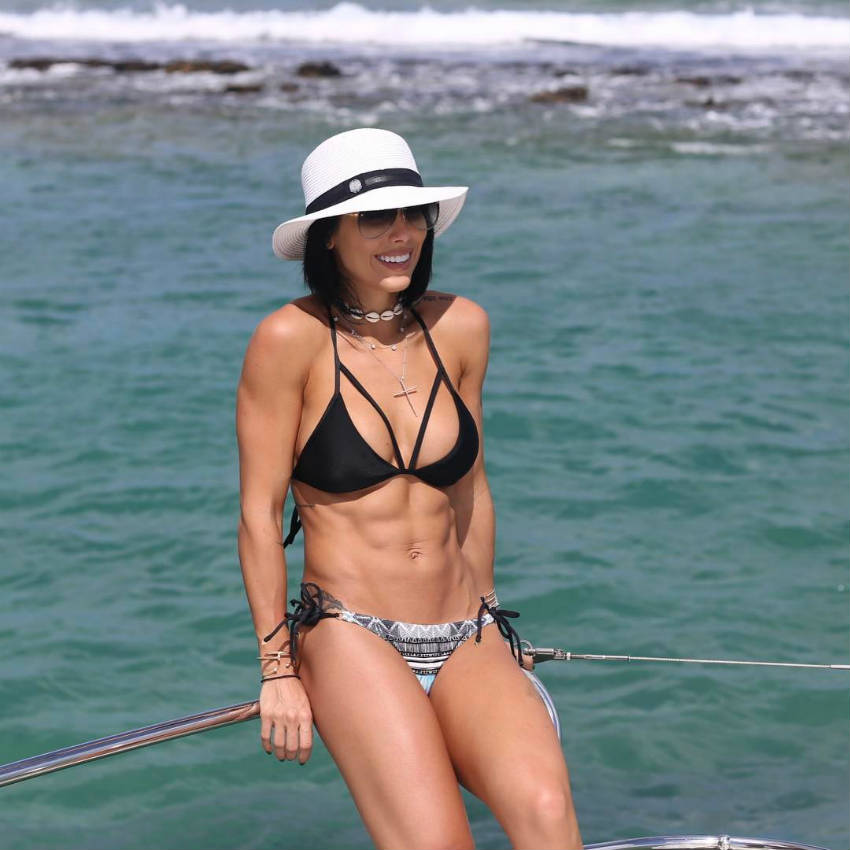 "I am perfectionist by nature, but discipline requires more than that. It's a total surrender".
Nutrition
Healthy Eating
When it comes to dieting, Bella says that everyone who wants to benefit from working out should, "eat clean, train consistently, drink water, be positive and above all, believe in their potential". She follows her own advice, eating healthy, nutritious, and organic food.
Her daily meal plan is below:
Morning
 Two slices of Ezekiel bread with almond butter, and six egg whites
Afternoon
One sweet potato, ten asparagus and five ounces of chicken breast
Quarter of a cup of Quinoa, one fillet of orange roughy and salad
Evening
Four ounces of ground turkey breast, one sweet potato and ten asparagus
An omelette made with six eggs, two slices of turkey, cherry tomatoes, onions and broccoli
Air- popped Popcorn
---
"You have to learn how to organize your life into priorities and make it work for you not against you".
Idols and Influences
Bella is inspired by female champions such as Andreia Brazier. She believes that women are making a mark in the fitness world like never before; being a part of this for her is "a dream come true!"