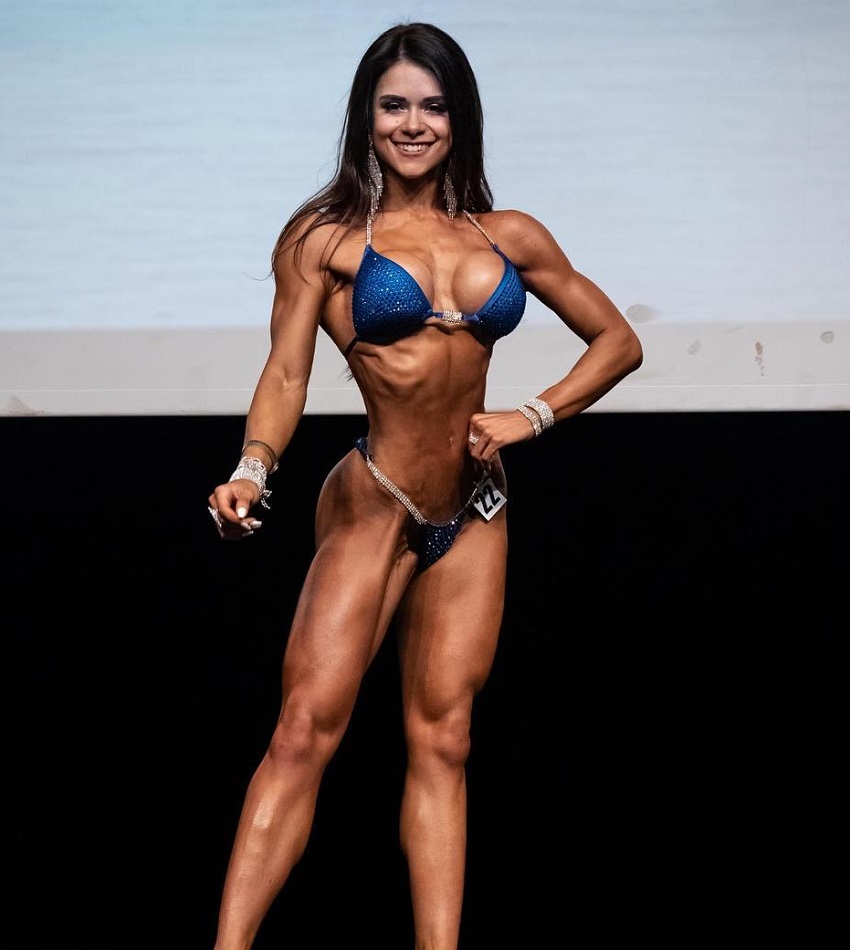 Beatriz Biscaia
Bikini Competitor, Fitness Model, Sponsored Athlete
Beatriz Biscaia is a Portuguese fitness model and IFBB Bikini Pro competitor. She won her Pro Card at only 17 years of age, which is an unmatched feat in the industry.
As the youngest IFBB Bikini Pro ever, Beatriz has already made waves in fitness – and there's only more to come from her in the future.
This is Beatriz's story:
---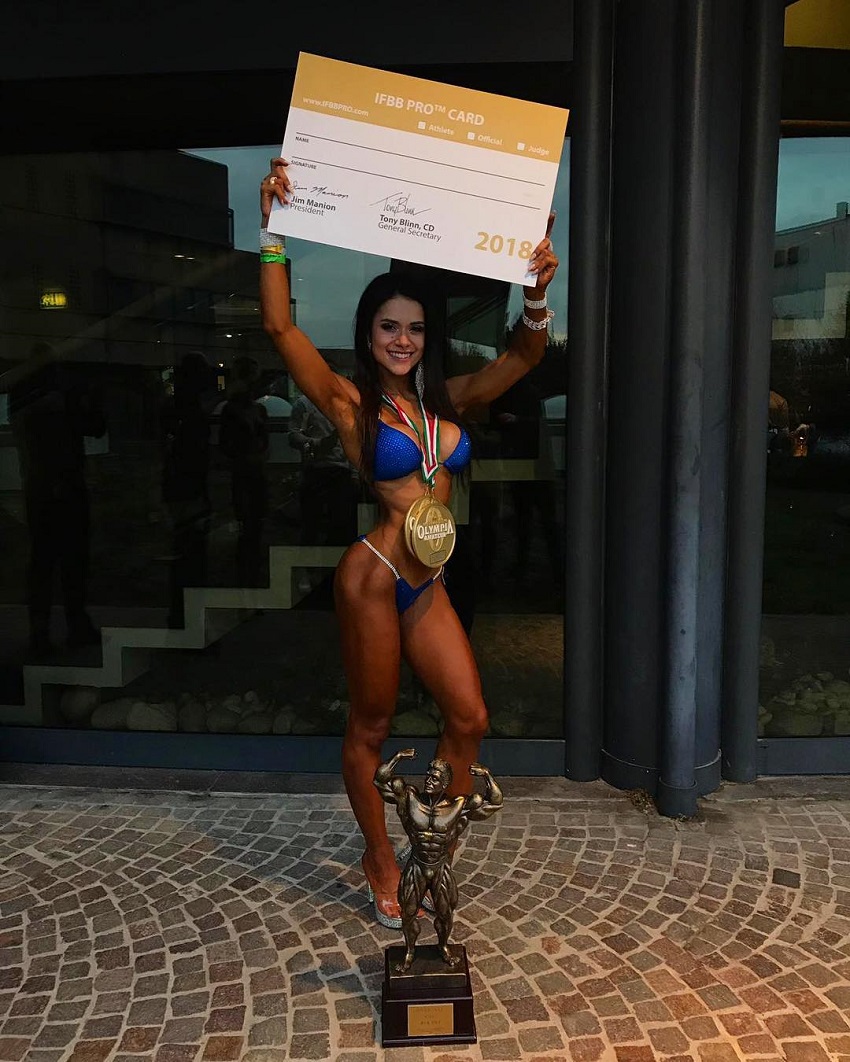 Beatriz Biscaia posing with her Pro Card.
Athlete Statistics
Full Name: Beatriz Biscaia
Weight
Height
Nationality
Profession
115 - 125lbs (52.2 - 56.7kg)
5'2" (157.5cm)
Portuguese
Bikini Competitor, Fitness Model, Sponsored Athlete
Era
2010
| | |
| --- | --- |
| Weight | 115 - 125lbs (52.2 - 56.7kg) |
| Height | 5'2" (157.5cm) |
| Nationality | Portuguese |
| Profession | Bikini Competitor, Fitness Model, Sponsored Athlete |
| Era | 2010 |
---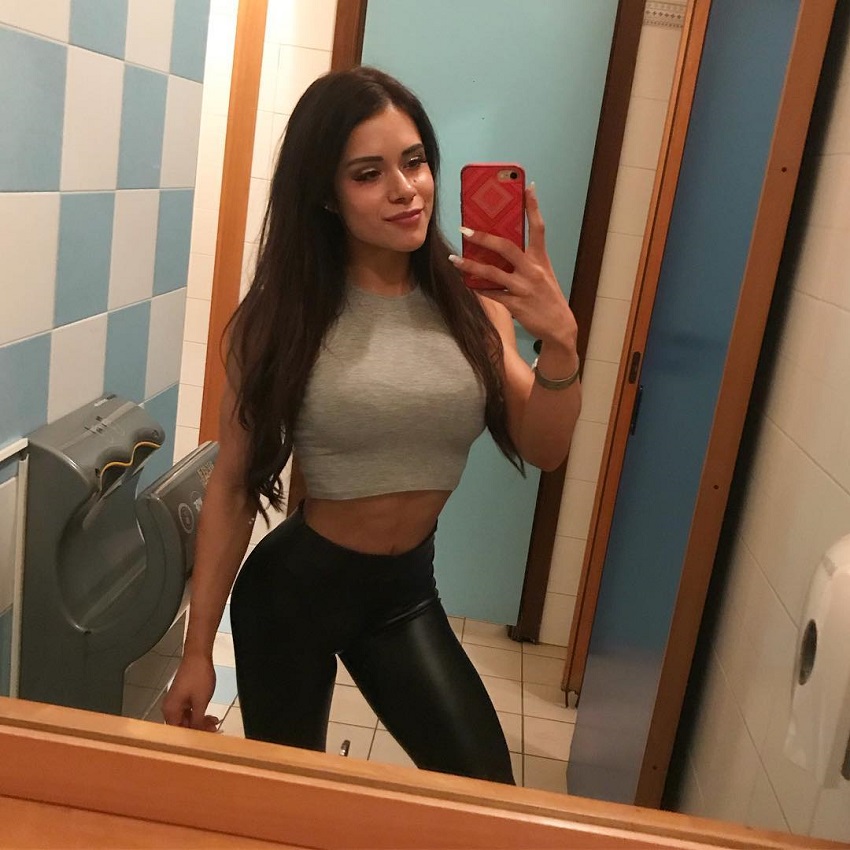 Accomplishments
PFBB National Championship – Second Place Bikini Júnior

Diamond Cup Thorn – First Place Junior Bikini

Rui Ferreira Trophy – First Place Overall Bikini Fitness

Arnold Classic Europe – Ninth Place Junior Bikini

Portugal Classic – First Place Overall Bikini Fitness
---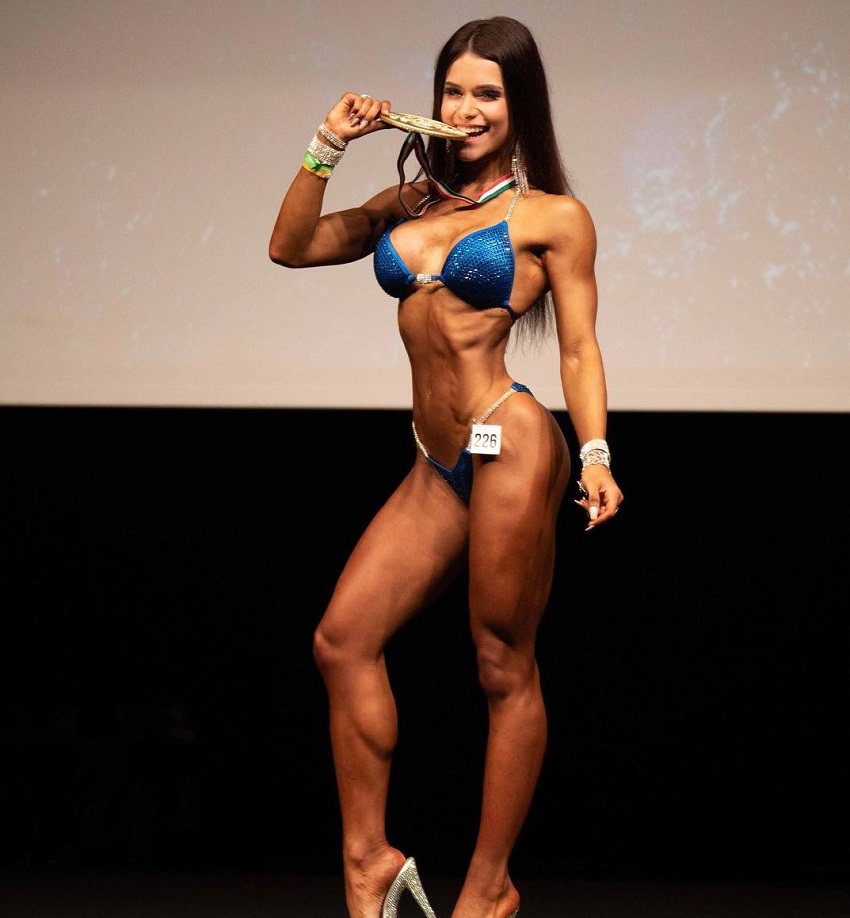 Biography
From Dance to Bodybuilding
Beatriz Biscaia first entered the gym in 2016, after years of dance practice. Being 15 years old, Beatriz felt it was time to move away from dance and try something new.
Taking inspiration from her father who was an experienced weightlifter, Beatriz went on to learn everything about bodybuilding. Her physique improved by leaps and bounds in the process.
---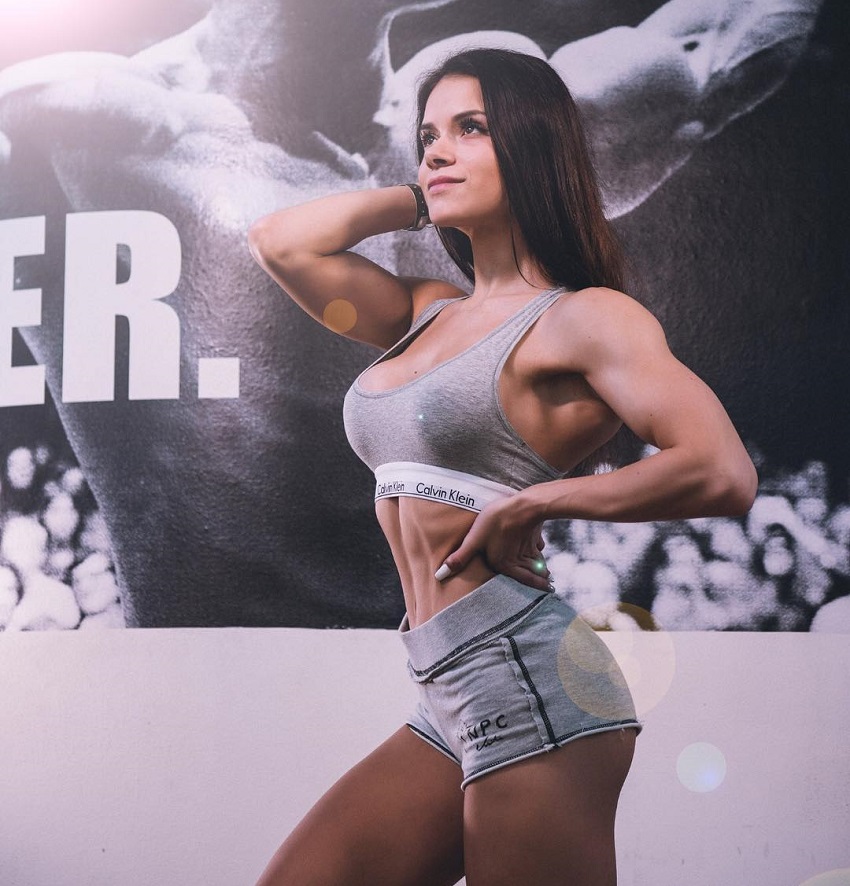 ---
Winning Shows At 16 Years Old
Beatriz was never satisfied with having mediocre results; her journey in bodybuilding is no exception.
After she'd built a figure she was proud of, Beatriz decided to take it a step further by competing in bikini shows.
In a short space of time, she started winning title after title. Some of the shows she took 1st place in include the Diamond Cup Thorn, Rui Ferreira Contest, and Portugal Classic.
At only 16 years of age, Beatriz was already outshining her opponents on the grandest of bikini & fitness stages. But her best was yet to come.
---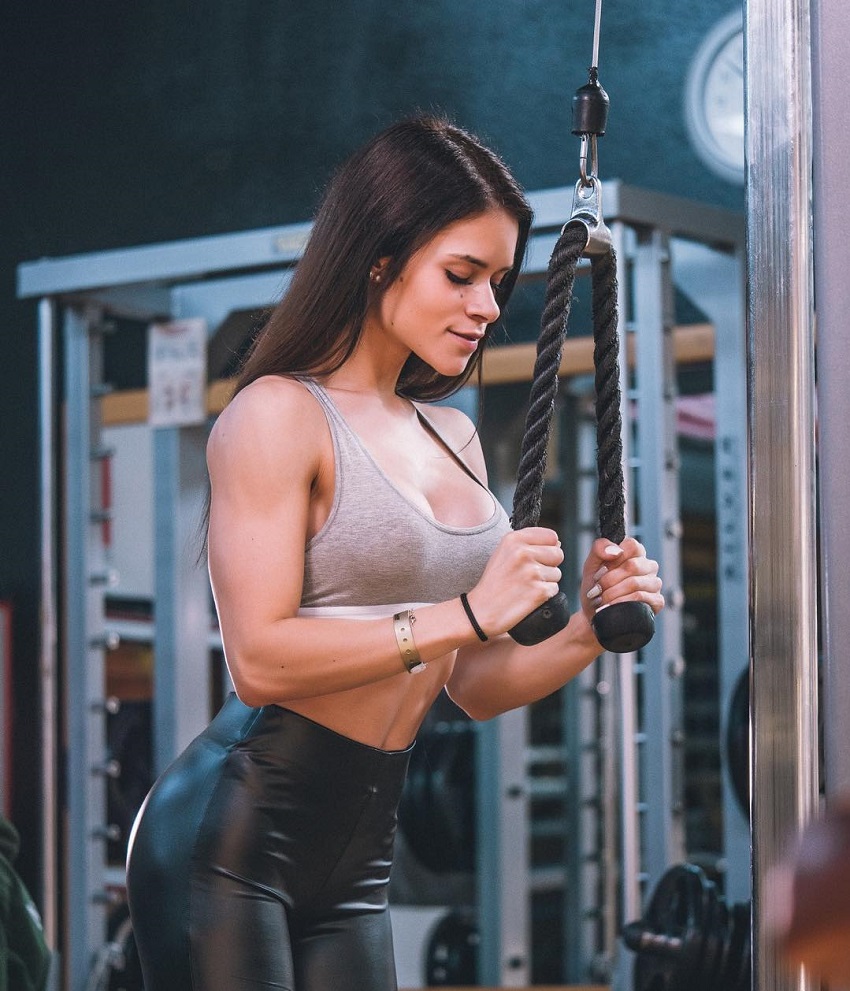 ---
The Youngest IFBB Bikini Pro Ever
As Beatriz's experience in bikini contests grew, so did her confidence. Her posing became better, and her figure leaner than ever.
At only 17 years of age, Beatriz achieved what no one else did – she became the youngest IFBB Bikini Pro ever.
Needless to say, this achievement made waves throughout the entire fitness industry, and has seen Beatriz's career soar.
---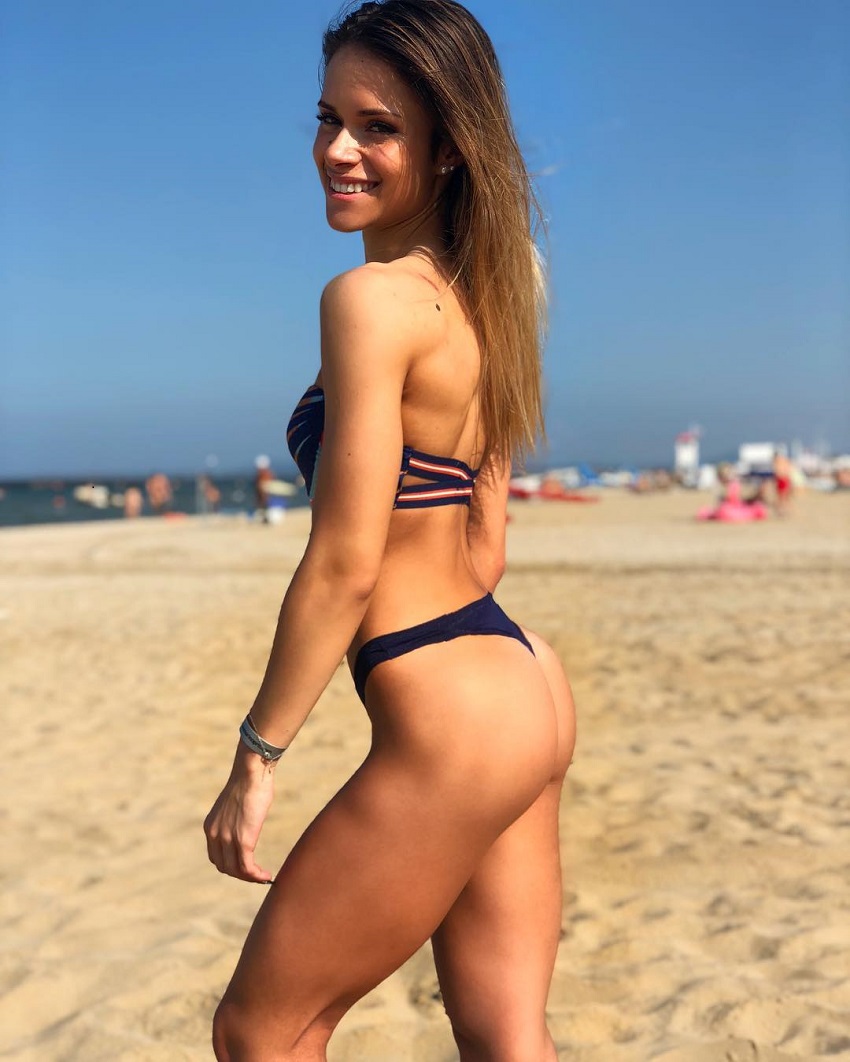 Training
Beatriz trains five to six times per week, doing cardio only during contest prep. Her favorite muscle group is shoulders. Her favorite exercises are lateral raises and hip adductors.
She dedicates each workout to a different muscle group. One day, she'll train shoulders, and the other day, legs. She'll change her routine from time to time in order to prevent her muscles from adapting.
---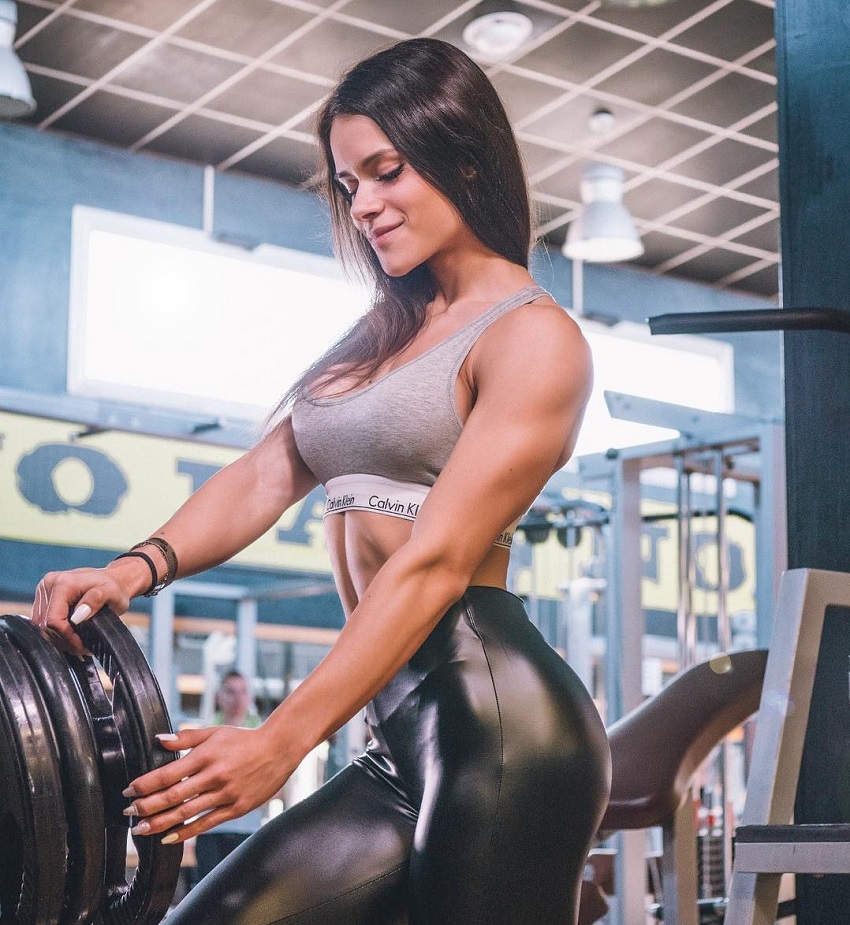 ---
The Myth About Women and Heavy Weights
With her example, Beatriz wants to prove to other women that lifting heavy weights won't make them manly.
She says if anything, heavy and intense workouts will give them the curves and a toned body that they had always wanted.
"The bodies of the most famous models aren't made from doing cardio and eating lettuce with tofu. It just doesn't work that way." – Beatriz Biscaia
---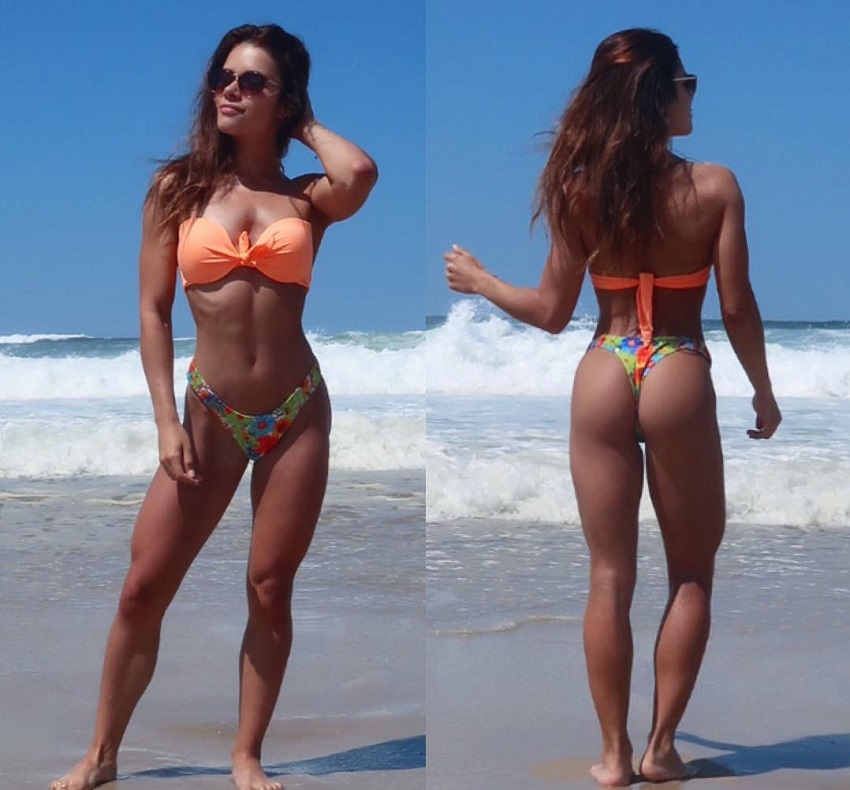 Nutrition
Beatriz's Diet
In the pre-contest phase, Beatriz Biscaia follows a so-called 'restricted feeding' protocol. She'll reduce her overall calories in order to lose fat steadily.
As she gets closer to the contest date, Beatriz will cut back on carbs to maximize her fat loss and keep her stomach flat.
In terms of the foods she eats, they include:
Red Meat

Rice

Sweet Potatoes

Eggs

Oats

Whole-Grain Pasta
A Lot of Vegetables
---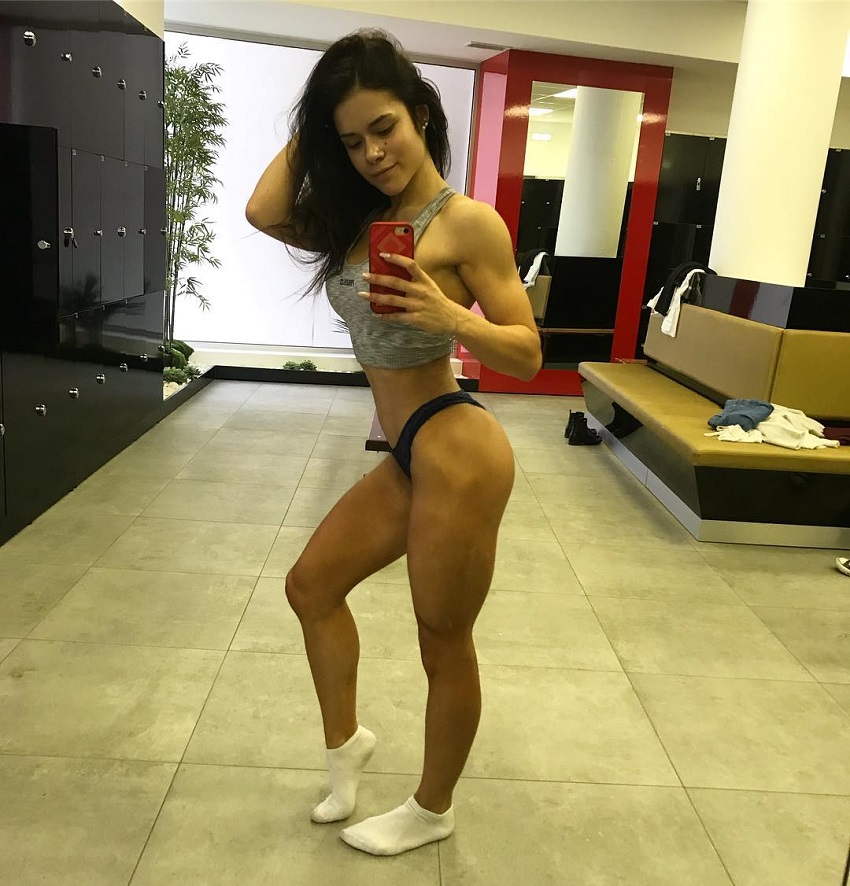 ---
Supplements Beatriz Biscaia Takes
Multivitamin

Omega 3-6-9

BCAA's

Glutamine

Collagen

Vitamin C

Vitamin E
---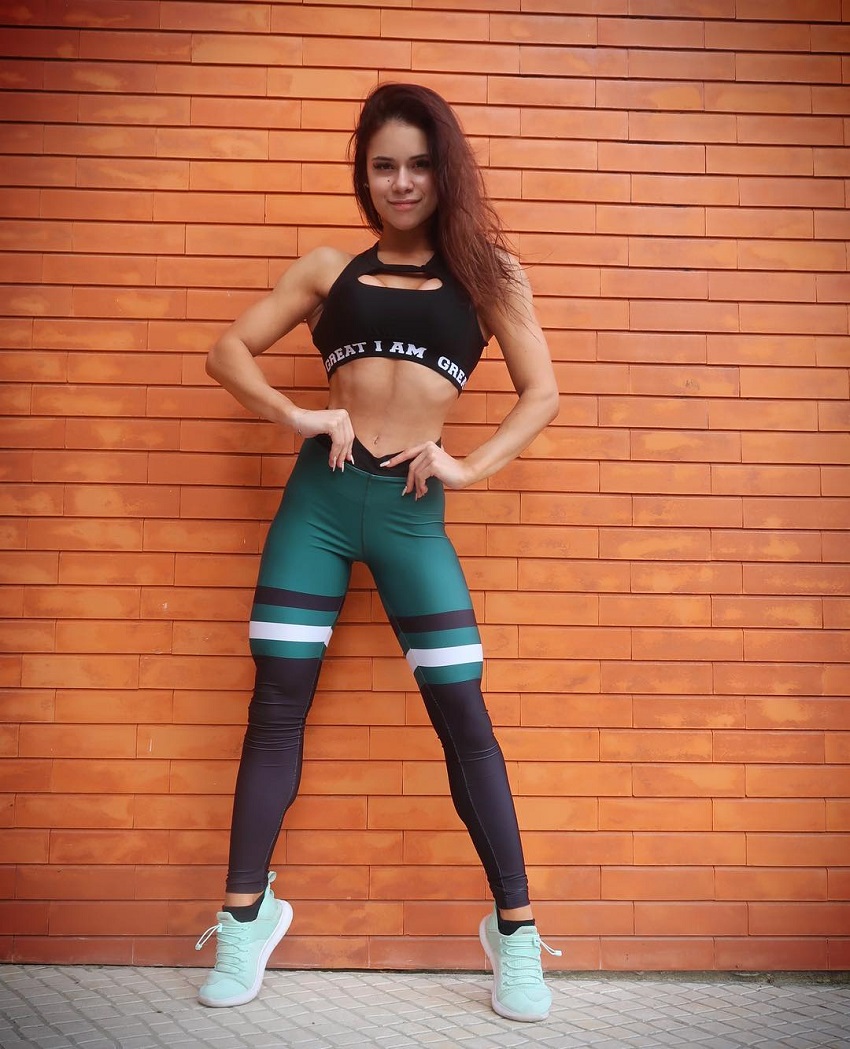 Idols and Influences
One of the people who motivated Beatriz to take on weightlifting was her father, who was an experienced gym enthusiast himself.
Beatriz learned all the training basics from him, before going on to sculpt an amazing figure herself.
---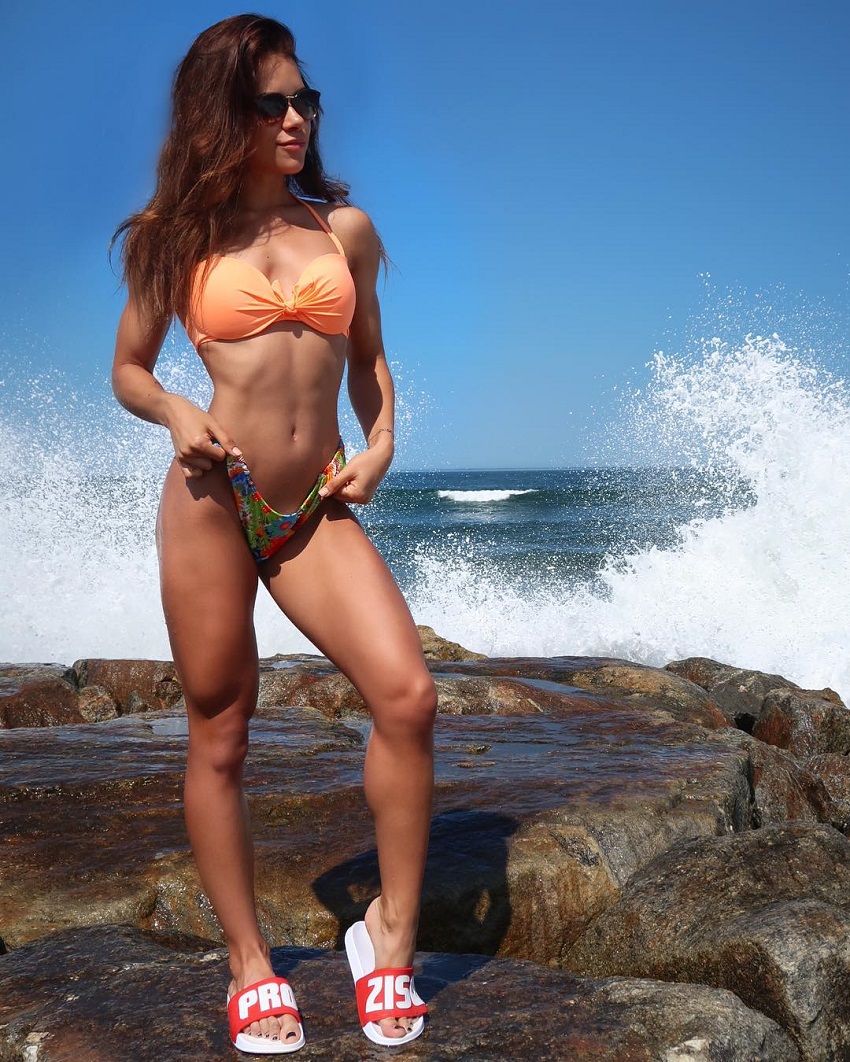 What we can learn from Beatriz Biscaia
What we can learn from Beatriz Biscaia is that you should set no limits on what you can achieve.
Beatriz became a well-known bikini competitor in Portugal at only 16 years of age. One year later, she became the youngest ever IFBB Bikini Pro and was standing shoulder to shoulder with some of the most recognized names in fitness.
Her story shows us that the only limits you have are created by your own mind. There's nothing you can't accomplish with the right attitude and mindset.
Have a strong faith in yourself, believe that you can achieve your dream, and put in the work to make it a reality. Just like Beatriz Biscaia did.