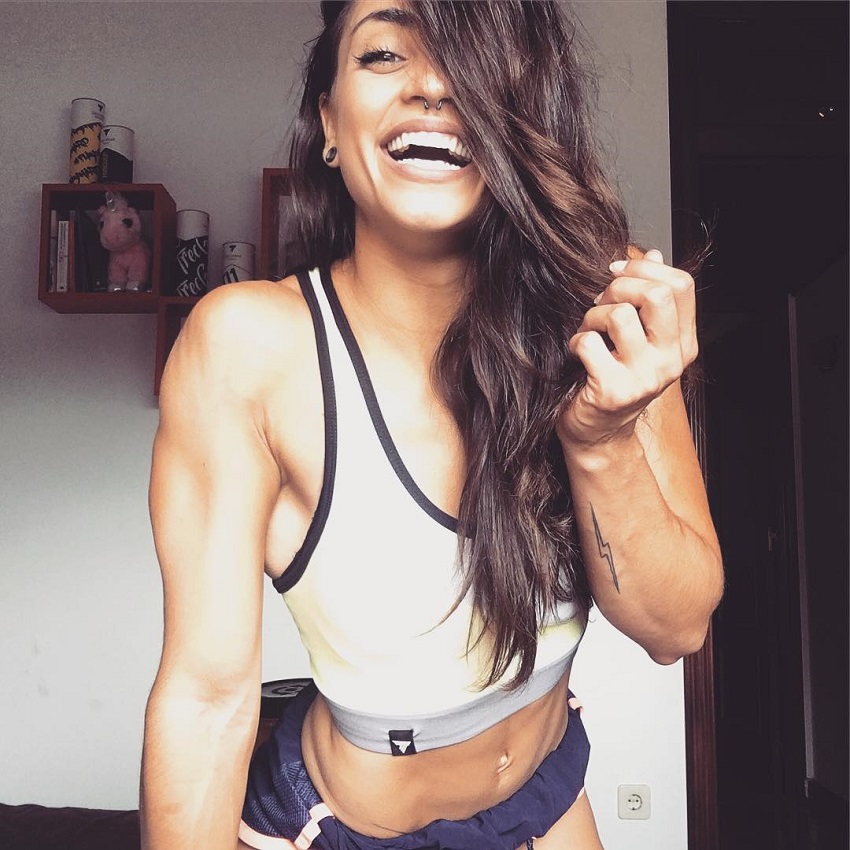 Beaa Allo
Fitness Model, CrossFit Trainer
Beaa Allo is a Spanish CrossFit trainer and bikini athlete. She went from binging on alcohol and smoking cigarettes daily to becoming a fitness icon on the rise.
Born in Pamplona, Spain, Beaa was an avid student growing up. She was fascinated by traveling, so much so that she went on to become an Erasmus student – traveling abroad during her studies.
It was during this period that Beaa gained excess weight on her body. Partying on the weekends, along with eating pizzas almost every day saw her weight go up by over 5kg. As a result, her health began to deteriorate.
By the time she returned to Spain, Beaa realized she'd gone too far with her unhealthy habits. With the help of her close friend and CrossFit expert, she set out on a weightlifting journey which has since seen her transform both her physique, and life.
This is her story:
---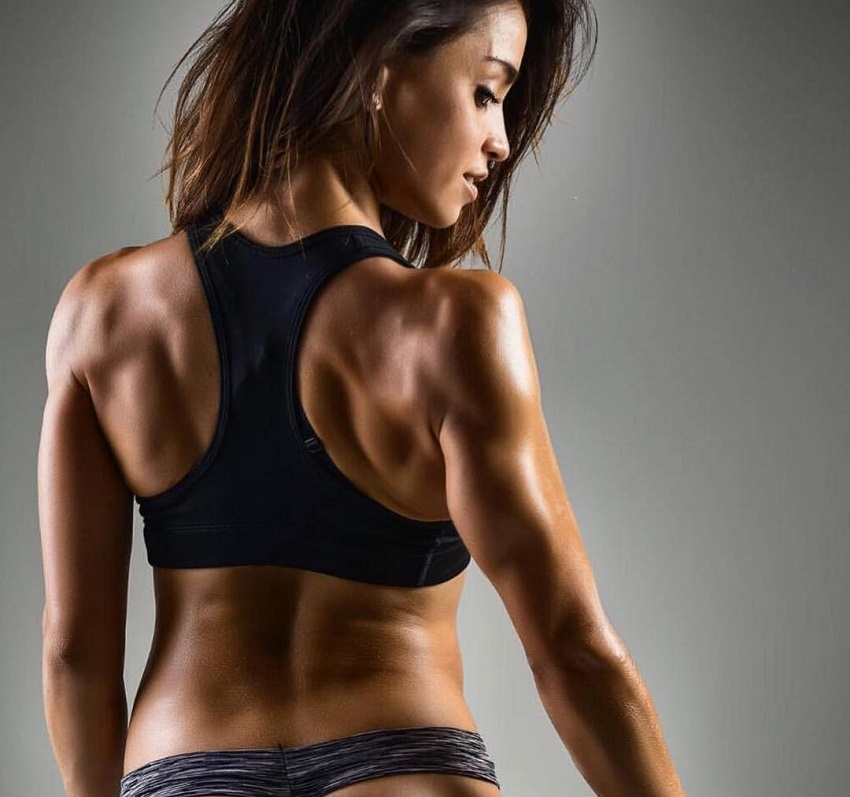 Athlete Statistics
Full Name: Beaa Allo
Weight
Height
Age
Date of Birth
115 - 125lbs (52.2 - 56.7kg)
5'5" (165cm)
30
October 7, 1992
Nationality
Profession
Era
Spanish
Fitness Model, CrossFit Trainer
2010
| | |
| --- | --- |
| Weight | 115 - 125lbs (52.2 - 56.7kg) |
| Height | 5'5" (165cm) |
| Age | 30 |
| Date of Birth | October 7, 1992 |
| Nationality | Spanish |
| Profession | Fitness Model, CrossFit Trainer |
| Era | 2010 |
---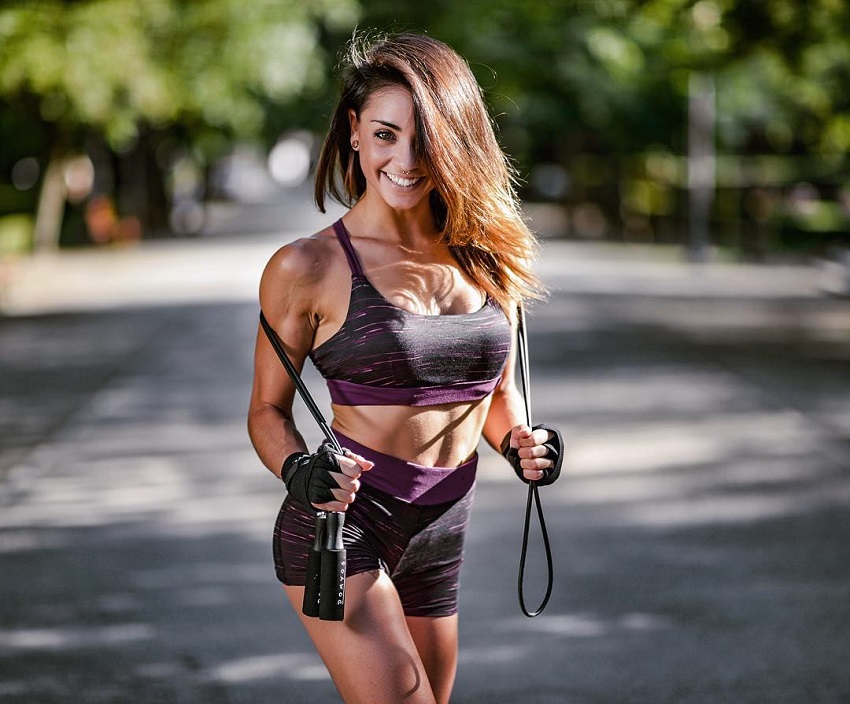 ---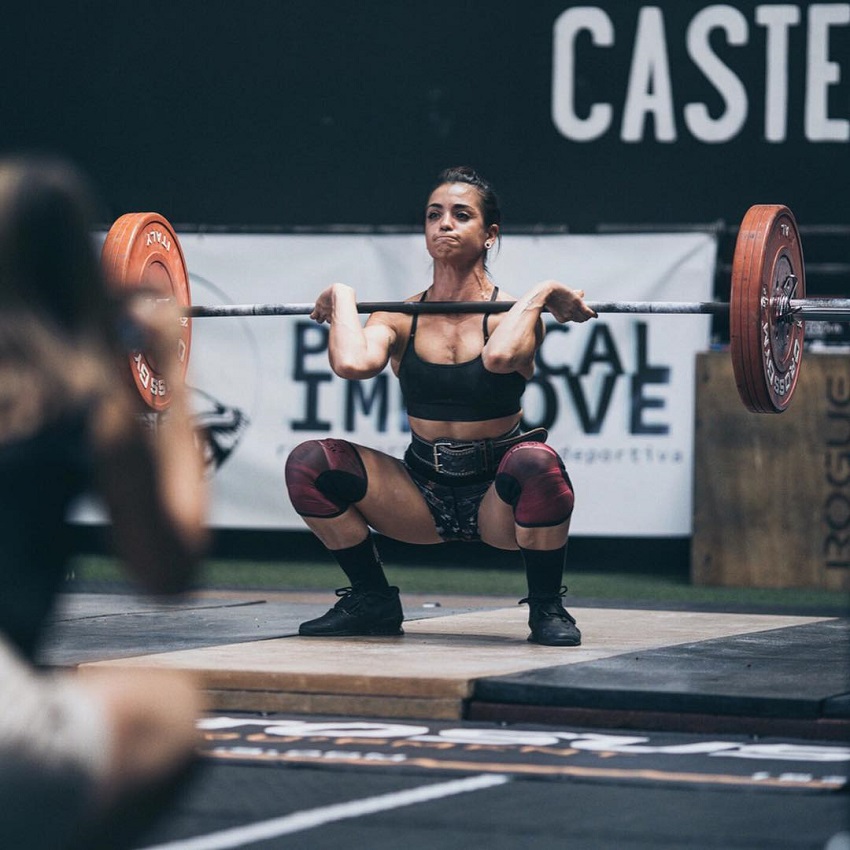 Accomplishments
Trainer CFT L1
Bikini Fitness Athlete
Ninja Warrior Spain Competitor
Weightlifting Competitor
---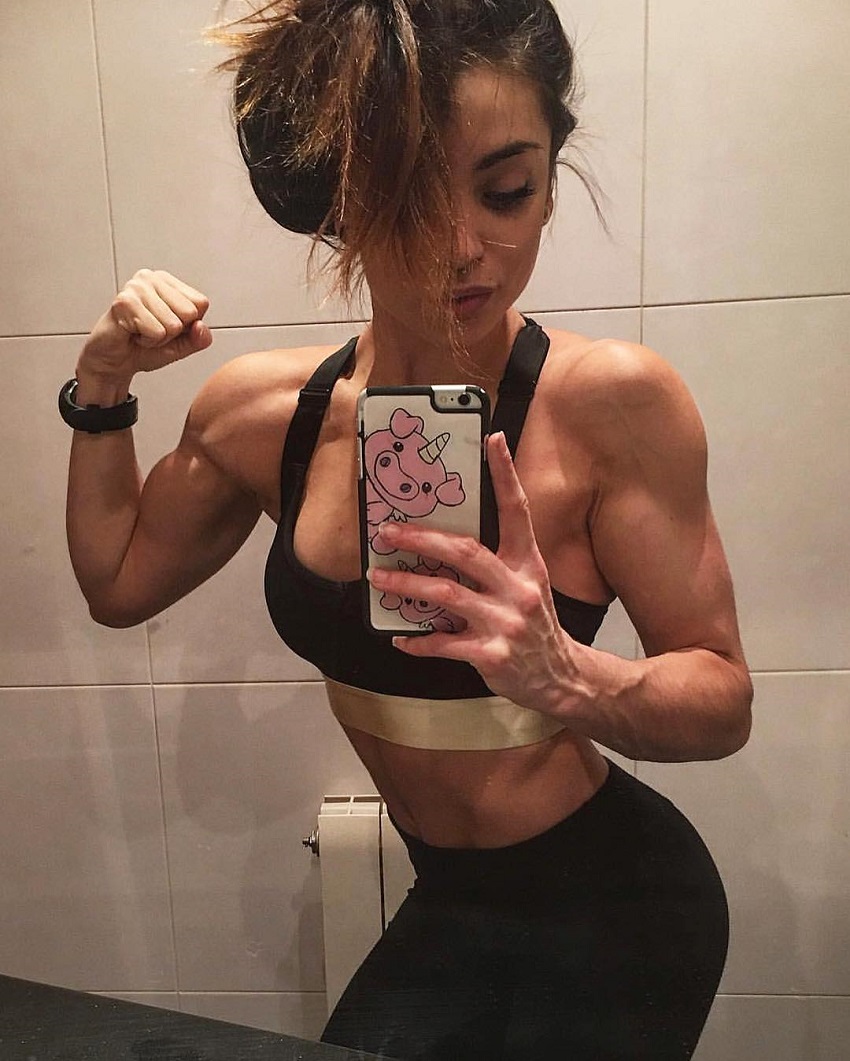 "When I started doing CrossFit, at the beginning I continued with that fitness mentality, that "obsession" for the body, that "mental discipline". But later I realized it's not about trying to be perfect but being happy with your progress, no matter how slow it is."
Biography
Weight Gain During College
Beaa Allo is originally from Pamplona, Spain, but now resides in Tarragona. She has a degree in Human Resources from the Public University of Navarra.
During her education, Beaa Allo enjoyed traveling abroad as an Erasmus student. However, upon her return to Spain after months of studying, Beaa noticed she'd gained 5kg of excess weight.
This was due to the unhealthy lifestyle she'd led as an Erasmus student – eating junk foods, smoking cigarettes, and drinking alcohol on a regular basis.
---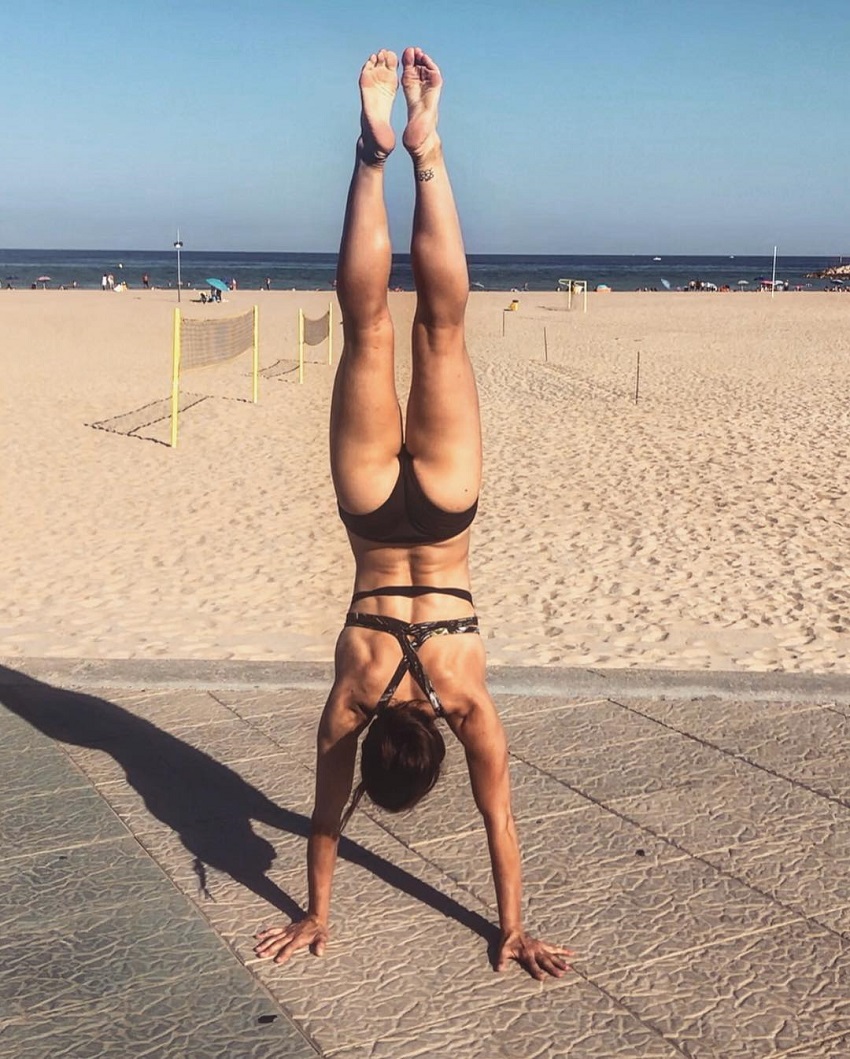 ---
Getting Fit Through CrossFit
After seeing what she'd done to her body and health, Beaa decided to make a radical change.
She reached out to a friend who was into CrossFit and asked for some advice. Beaa's friend helped her learn the basics of weightlifting and healthy dieting in the following weeks.
Then, in 2016, Beaa met her future partner, Daniel, who also helped her on her CrossFit journey. "He has changed my life for the better," says Beaa.
In a matter of months, Beaa lost her excess weight and became healthier than ever.
This spurred her on to become a CrossFit coach, aiming to help others improve their health through training. This is something she's been doing ever since.
---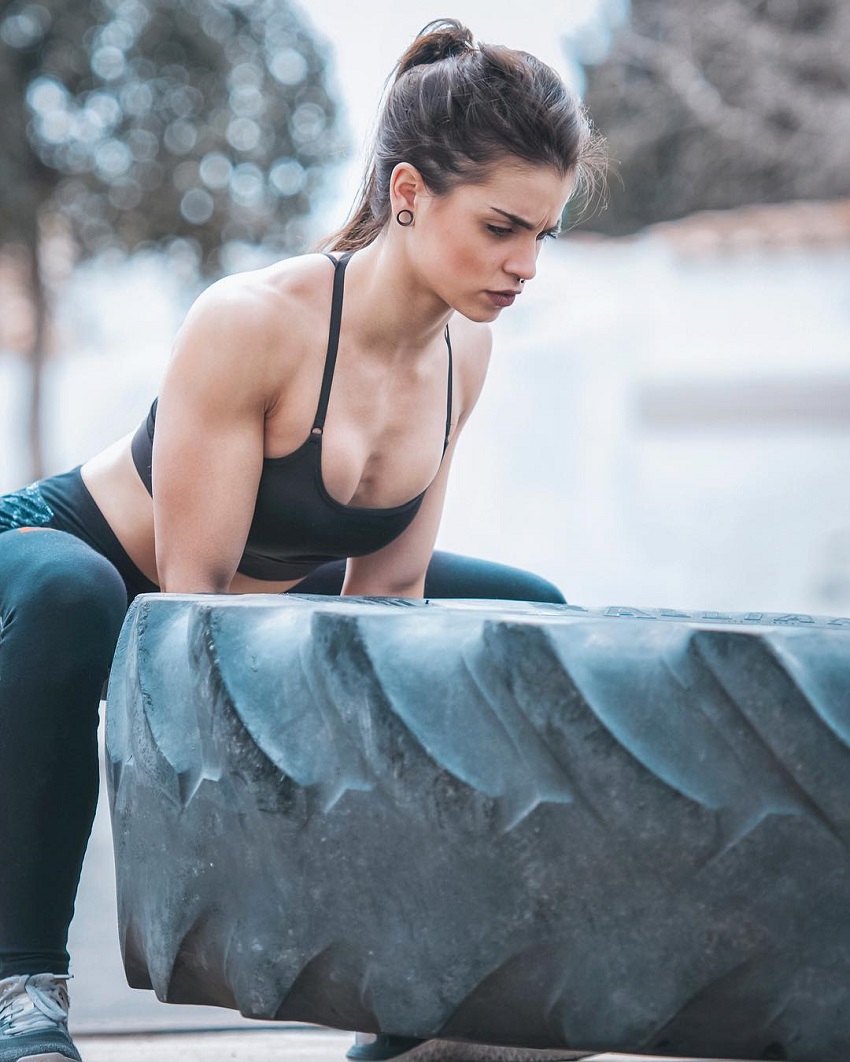 ---
Beaa's Life Today
Besides CrossFit, Beaa is an animal lover, and loves to make herself healthy foods.
Since she's a fan of pizzas and ice creams, she makes her own versions of these foods with healthy ingredients. This approach allows her to eat healthy while still keeping her taste buds happy.
Beaa's fans are amazed by her approach to training and nutrition, with more and more of them becoming a part of her community on social media.
---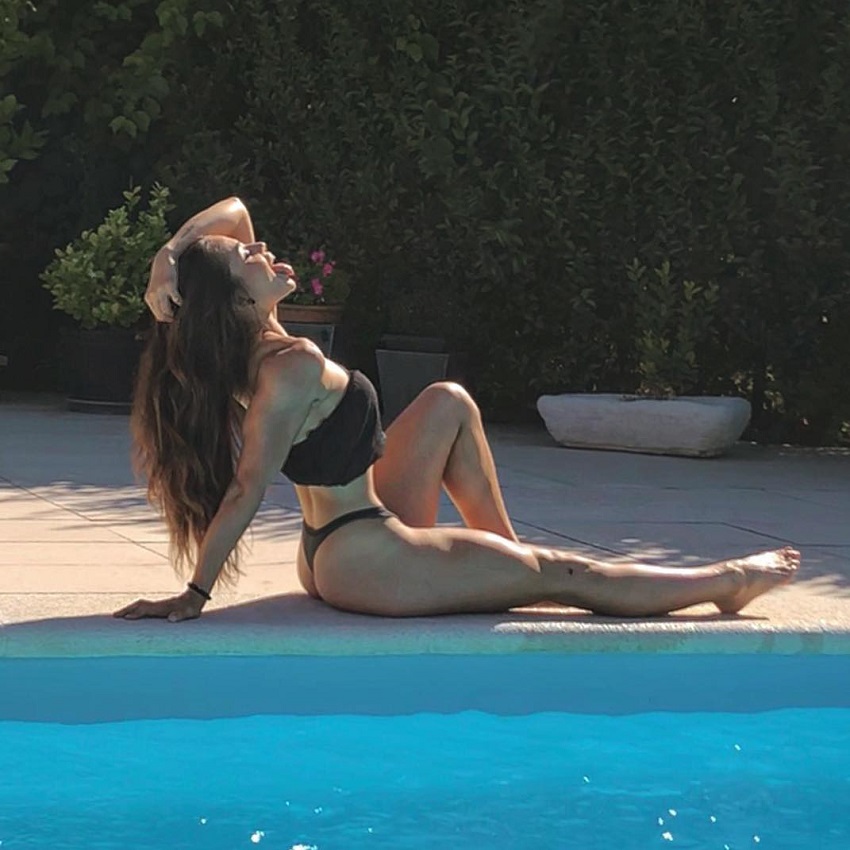 Training
Beaa started her transformation with CrossFit, a sport that little by little turned into her passion.
Although she had always been a 'skinny' girl, her time as an Erasmus student saw her gain fat around the belly – resulting in the infamous 'skinny-fat' figure.
Beaa was extremely frustrated because of this and didn't know what to do. "To gain or lose weight?", she'd ask herself.
After a lot of consideration, Beaa opted for a heavy and intense lifting approach that would help her burn fat and gain lean muscle at the same time.
The plan ultimately turned out successful, as Beaa attained a lean and aesthetic figure in a matter of months.
Training For CrossFit
Like any successful CrossFit athlete, Beaa Allo will train twice per day employing WOD (aka, workouts of the day). This includes a mixture of training disciplines such as powerlifting, endurance training, calisthenics, and weightlifting. A typical WOD example can be seen below.
WOD Example
Beaa's WOD training can vary in style, duration, exercises and reps. A standard example will include the term AMRAS. This means "As Many Rounds As Possible." She'll do exercises within a given time frame and a set number of repetitions, including:
Box Jumps x5
Jumping Squats x10
Rope Climbs x2
Handstands x3
Skipping Rope x20
Following the principles of AMRAS, Beaa will repeat these exercises as many times as possible in the space of 15-20 minutes.
Strength Training
Beaa's strong physique has been sculpted by endless hours of weightlifting, endurance training, and WOD's. The typical exercises for a CrossFit athlete like her are front squats, deadlifts, snatch, push press, clean-and-jerk, and a wide range of Olympic lifts. This results in a body that's not only strong but also functional and physically fit.
---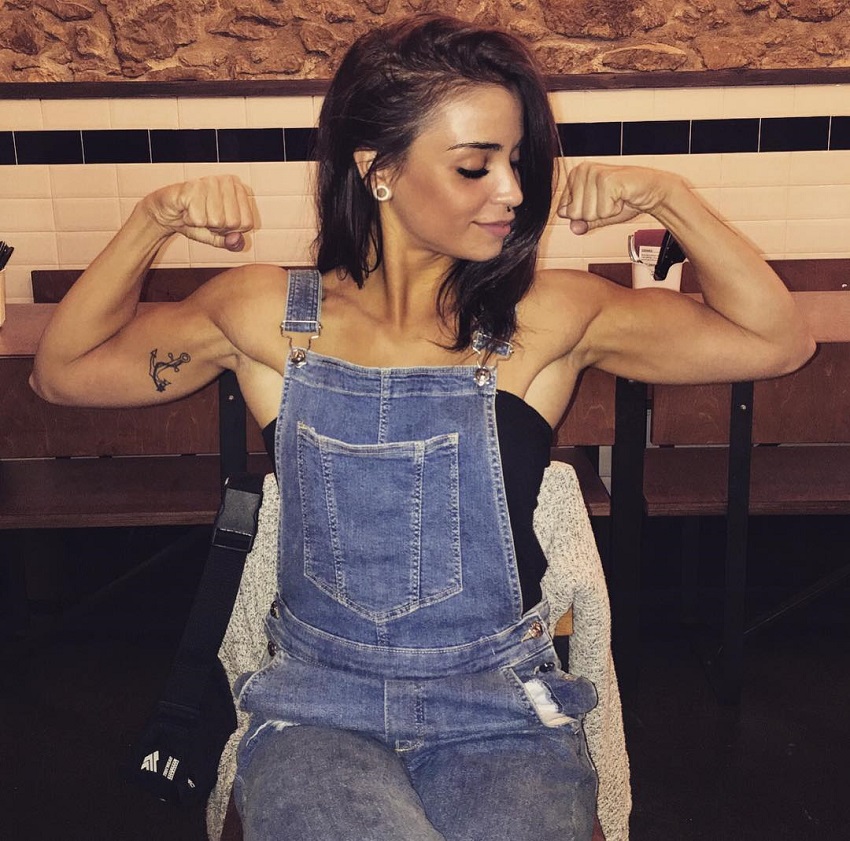 ---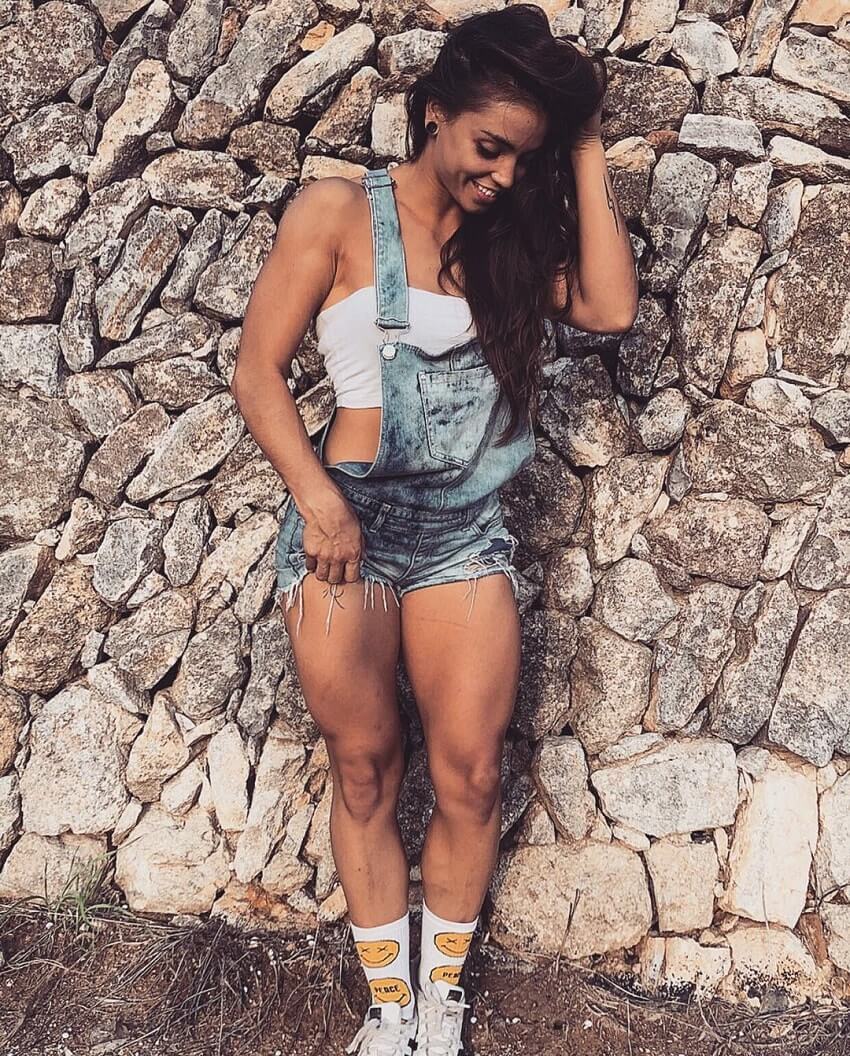 Nutrition
Beaa usually gets up at 4:45 A.M. to have her breakfast before heading out to the gym. She prepares her lunch in advance, bringing it in tupperware to work.
In terms of  the foods that Beaa eats, they include:
Integral Pasta
Salads
Poached Eggs
Nuts
Quinoa, Brown Rice, and Sweet Potatoes (main carb sources)
Homemade pizza
Tuna
Energy Demands in CrossFit
Beaa is able to burn calories incredibly well due to her fast metabolism, and with her hard training regimen in CrossFit, she can sometimes struggle to consume all the calories she needs. For this reason, she'll focus on eating a lot of protein as well as carbs. This will enable her muscles to keep up with the demands of such an intense lifestyle.
As shown above, Beaa's diet will include sweet potatoes, pasta, rice, lots of kale and broccoli, along with healthy fats. She'll try to eat every 3 hours. Apart from these food choices, Beaa might also eat eggs, chicken, beef, and drink protein shakes every day.
Supplement Stack
Beaa Allo takes a few supplements that support her lifestyle. First and most important on her list is whey protein, which rebuilds her muscles and ensures that she gets enough of this critical macronutrient every day.
She may also take casein protein which releases more slowly in the body making it ideal to take before sleep. Glutamine, on the other hand, helps Beaa with muscle repair after her hard WOD sessions.
Last but not least is BCAA's which she takes during training to replenish her energy levels.
Occasionally, Beaa might take an electrolyte supplement which provides her with potassium, magnesium, and other essential minerals.
---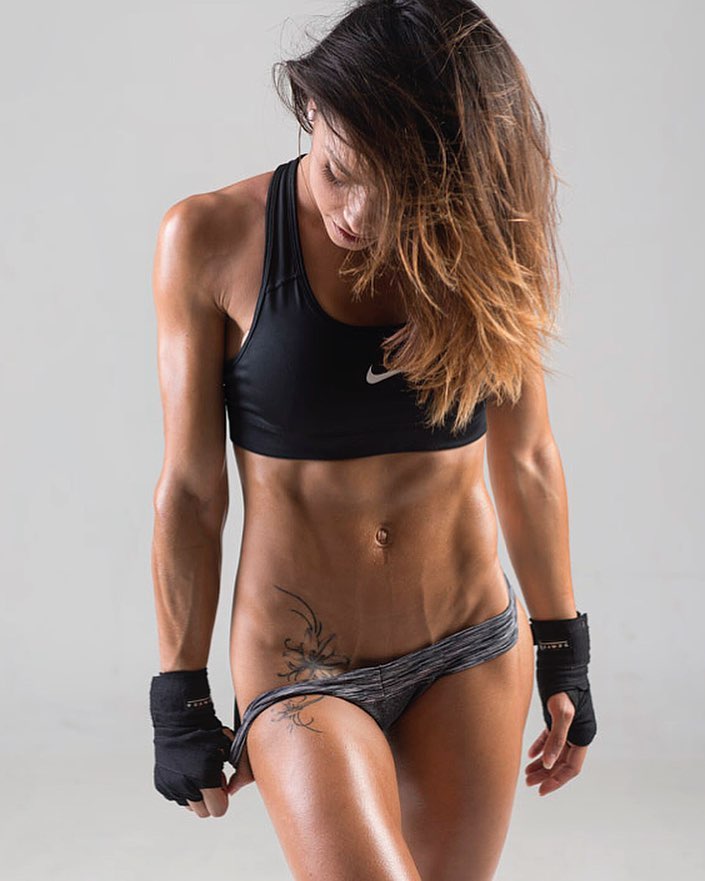 Idols and Influences
Ever since the beginning of her fitness journey, Beaa has been inspired by setting new challenges and then overcoming them. It's clear to see she's an ambitious person who finds motivation in pushing herself to the limits and seeing how far she can go.
Beaa also gets inspiration by hearing other people's transformation stories and how they overcame their own challenges. It's not rare that Bella receives messages on social media from people telling her about the workout they've just finished thanks to her example.
---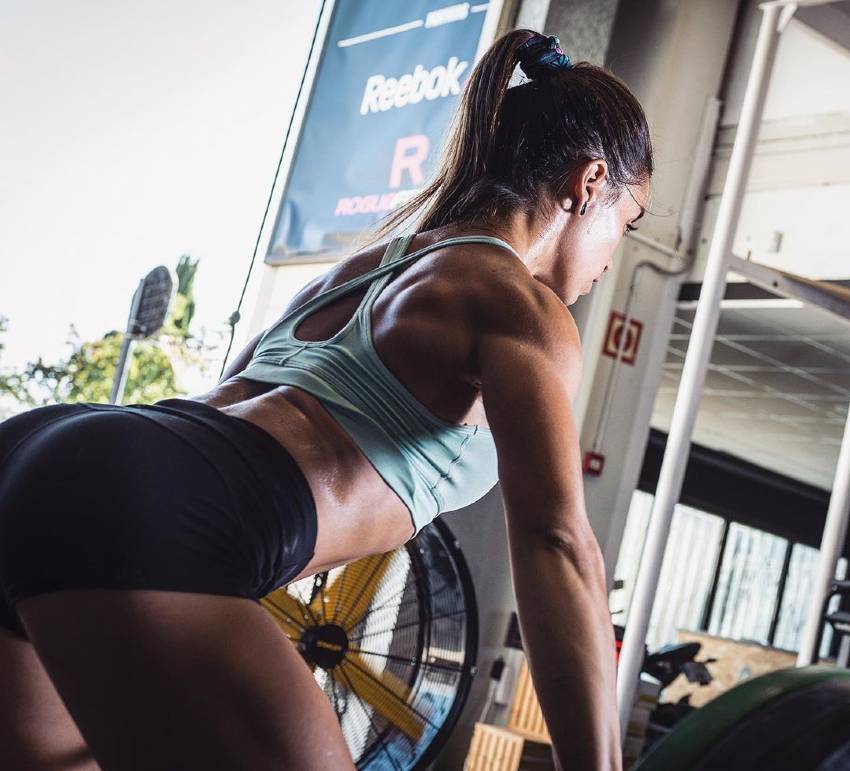 What we can learn from Beaa Allo
With her example, Beaa Allo has set a benchmark for thousands of aspiring athletes who follow her on social media.
Using motivational quotes, training pictures, and dieting tips, she hopes to inspire others to take control of their health and life.
Perhaps the two most important traits that Beaa has shown us are perseverance and dedication. With these two virtues by your side, there's no obstacle that you can't overcome.