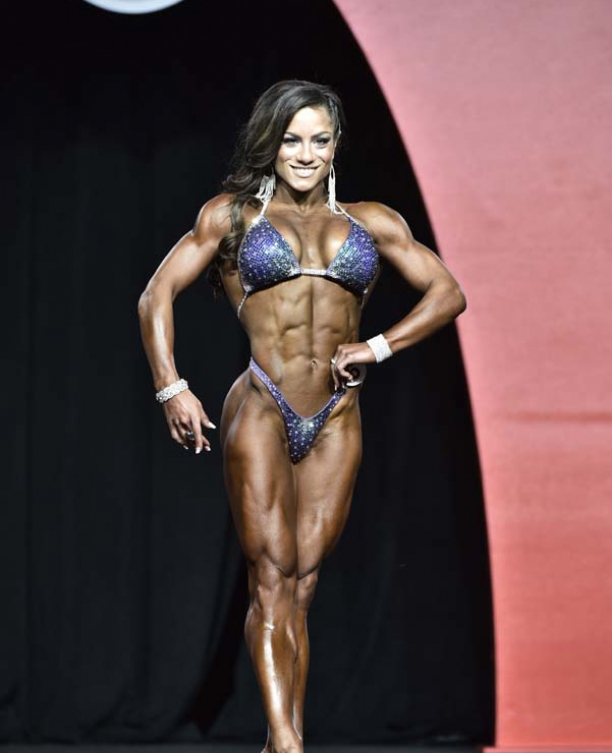 Ariel Khadr
Fitness Competitor, Fitness Model
Ariel Khadr is an IFBB Fitness Pro competitor, model, and sponsored athlete. She began competing in fitness shows at the age of 16, after she quit her childhood gymnastics career.
She won her Pro Card only one year later, at the age of 17. Thus becoming the youngest IFBB Pro in history.
After she earned her Pro Card, Ariel took six years off the stage to finish her college education. She came back in 2015, and continued from where she previously left off; taking part in elite contests such as the Toronto Pro Supershow, and Mr. Olympia.
This is her story:
---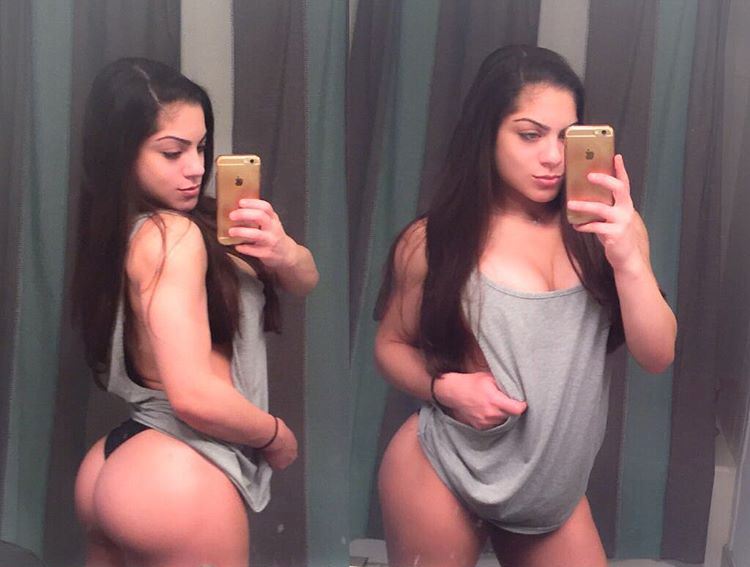 "Nothing worth having comes easy, stop doubting yourself and get to work."
Athlete Statistics
Full Name: Ariel Khadr
Weight
Height
Hips
Waist
Under 115lbs (52.2kg)
5' (152.5cm)
34''
25''
Age
Date of Birth
Nationality
30
September 8, 1992
American
Profession
Era
Fitness Competitor, Fitness Model
2000, 2010
| | |
| --- | --- |
| Weight | Under 115lbs (52.2kg) |
| Height | 5' (152.5cm) |
| Hips | 34'' |
| Waist | 25'' |
| Age | 30 |
| Date of Birth | September 8, 1992 |
| Nationality | American |
| Profession | Fitness Competitor, Fitness Model |
| Era | 2000, 2010 |
---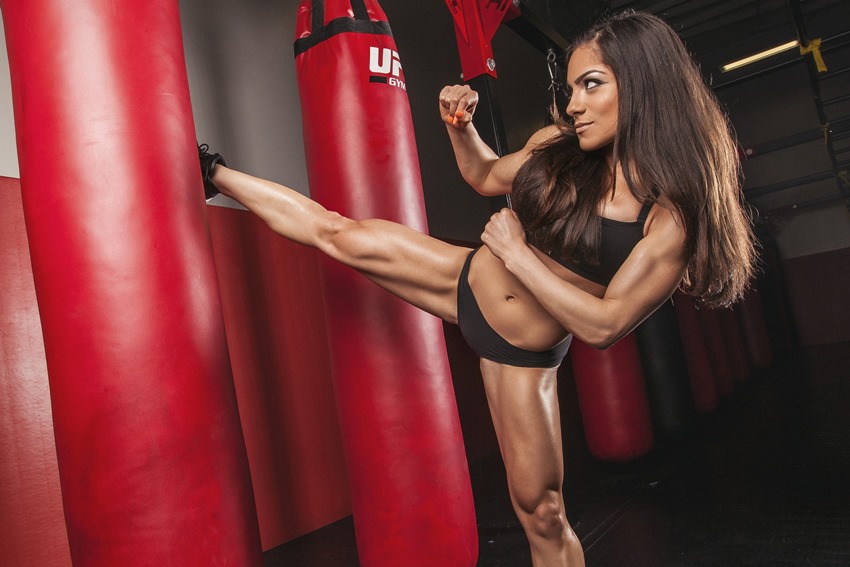 "Always come in better than your last time, in one form or another. While I see places where I am in need of improvement, I choose to focus on what is positive. Always grateful to be among the best fitness athletes in the world competing on an IFBB international stage."
Accomplishments
Competitions
2016 Mr. Olympia IFBB Pro Fitness (Debut, Rookie) – 7th Place
2016 IFBB Toronto Pro Supershow 1st Place – (Olympia Qualification)
2015 IFBB Phoenix Europa Games – 3rd Place IFBB Fitness (Pro debut)
2009 NPC Team Universe Fitness Nationals Class A, IFBB Pro status (became the youngest IFBB Pro in history)
2009 NPC Teen Nationals Overall Fitness and Figure Champion
The NPC Atlantic States Overall Fitness Champion, 2008/2009
2008 Empire States overall Figure champion – youngest figure competitor in NPC history
2005 Level 8 New York State Gymnastics Champion
2005 1st Spot for Level 8 Regional Team Member
2004 Miss Jr. Fitness International
2004 Miss Jr. Fitness America
Other Accomplishments and Certifications
Level 10 Gymnast
2nd Degree Black Belt in TaeKwonDo
---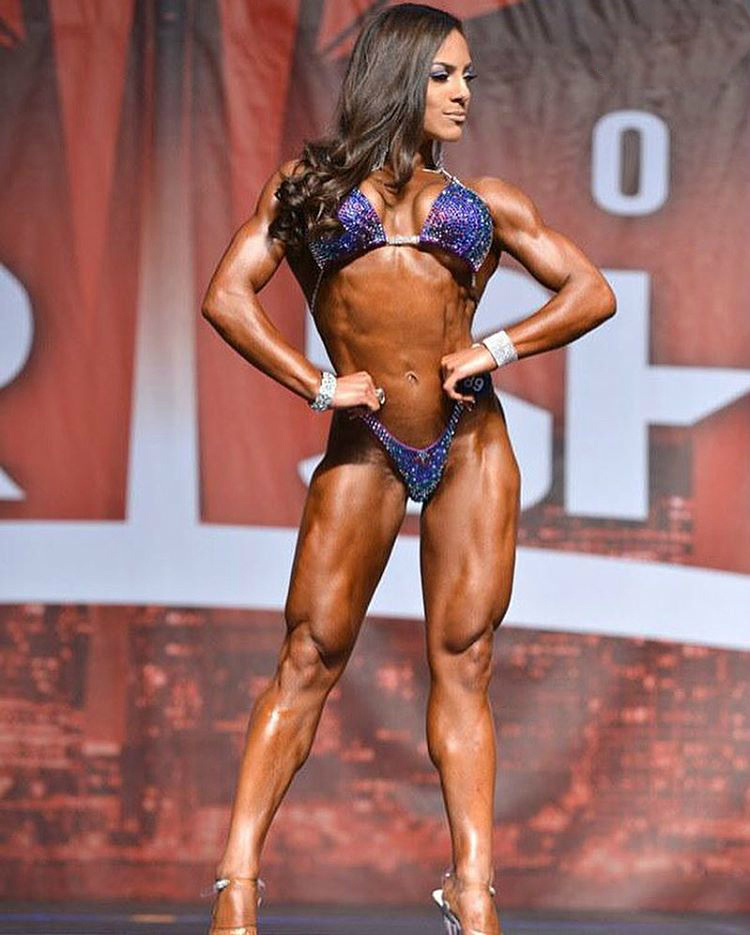 Biography
Ariel's Early Life
Of Egyptian, Russian, and Polish descent, Ariel Khadr grew up as the only child in the family. Her parents were hard working and ambitious individuals, "instilling" their positive qualities in her from a young age. Ariel says; "My parents taught me the essence of hard work and believing in one's self in order to achieve greatness."
As a result of their teachings, Ariel became successful at a very young age; becoming a full-time level 10 gymnast, and later, earning 2nd Degree Black Belt in Taekwondo.
After she finished high school, Ariel earned a full gymnastics scholarship to Rutgers University. Where she quickly impressed with her performances. Unfortunately, this "silky smooth" period where everything was going right in her life was short-lived.
She began suffering from more and more injuries, Ariel was unable to compete at high-level college gymnastics. As a result, she eventually had no other choice than to abandon the discipline.
Discovering Fitness
Searching for other ways of fulfilling her "thirst" for staying active, Ariel stumbled upon fitness. Although she says she was always interested in fitness, it wasn't until this point that she contemplated about living this lifestyle to its "full potential."
Soon after, she joined her first gym; starting to train with weights. Same as with gymnastics, she progressed quickly with her form, strength, and general knowledge about the exercises and training principles.
After she saw her body change from months of training, Ariel became "addicted" to fitness. As she says; "in every sense of the word." In fact, she was so fascinated by her new lifestyle that she decided she would compete in a fitness show.
Her first contest was also her first victory – judges agreed her physique was by far the best out of all the competitors on the stage. As a result, Ariel proudly walked away with a 1st place trophy.
---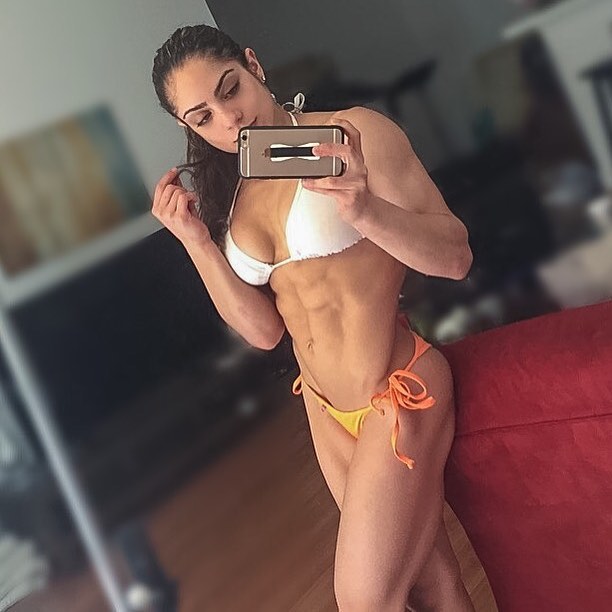 ---
Youngest IFBB Pro
She continued to compete for several years after her debut show, setting higher goals for herself each year.
By the end of 2009, she won four more fitness titles. Including the 2009 NPC Team Universe Fitness Nationals Champion, which saw her become the youngest IFBB Fitness Pro in history (aged 17).
After earning her Pro Card, Ariel took a six-year break from competing, so she could finish her college degree.
Back to Competitions
She made a comeback in October 2015, with her IFBB Fitness Pro Debut at the 2015 Phoenix Europa Games. She finished in 3rd place at the show.
In the summer of 2016, she won the IFBB Toronto Pro Supershow, and as a result – qualified for the Fitness Olympia. She stepped on the Olympia stage three months later, taking home 6th place in the Fitness Division.
Having had "zero expectations" beforehand, Ariel says she was more than proud of her placing. Considering she was battling against best of the best.
Ariel continues to impress, bringing an improved version of her physique each year.
---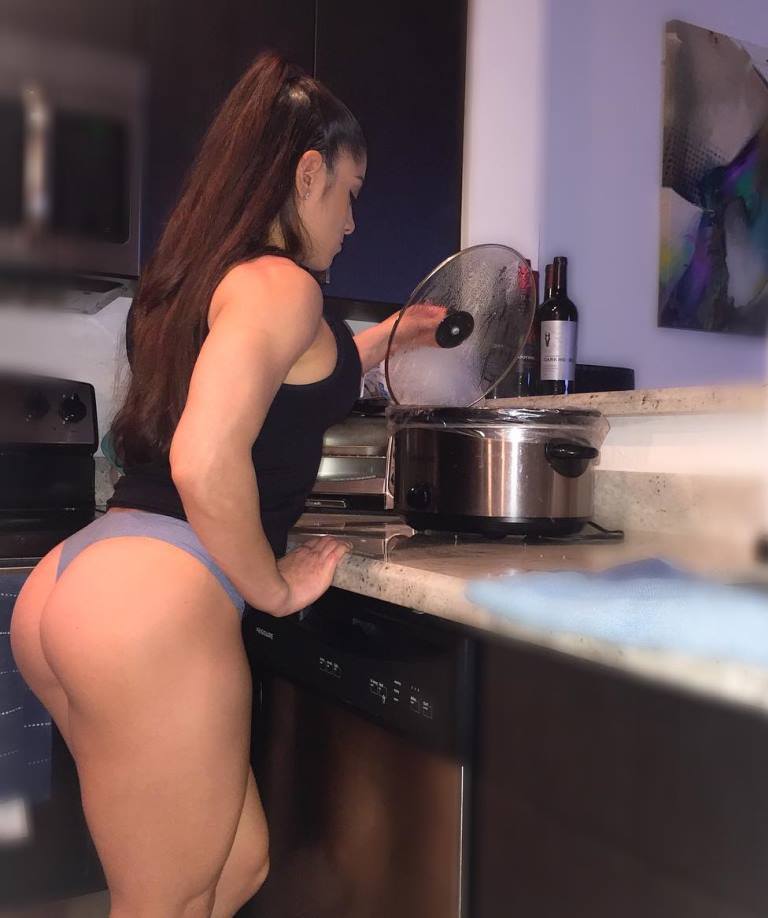 "I've learned from gymnastics and Tae Kwon Do that mental strength goes a long way."
Training
Combining Gymnastics with Strength Training
Even though her competitive gymnastics days are behind her. Ariel still practices the discipline for increased flexibility, conditioning, and strength. She does gymnastics about five times per week, each session lasting about 3 hours. Her sessions consist of strength training, skills, and conditioning.
She'll also do cardio at the end of the each gymnastic session for 45 minutes to one hour.
In addition to gymnastics, Ariel trains with weights three times per week. One day is dedicated to her legs, one to shoulders, and the third day to her full upper-body.
In each workout, she'll incorporate some ab exercises such as crunches or hanging leg raises.
Shoulders and Abs Workout
Shoulder Press, 3 sets of 15,12,10 reps
Arnold Press, 3 sets of 15,12,10 reps
Side Lateral Raises, 3 sets of 15,12,10 reps
Front Lateral Raises, 3 sets of 15,12,10 reps
Military Press, 3 sets of 15,12,10 reps
Upright Rows, 3 sets of 15,12,10 reps
Bent over rear delt raises, 3 sets of 15,12,10 reps
Reverse Fyles, 3 sets of 15,12,10 reps
Crunches, 3 sets of 16-20 reps
V-ups, 3 sets of 16-20 reps
Cable Crunch, 3 sets of 16-20 reps
Hanging Leg Raises, 3 sets of 16-20 reps
---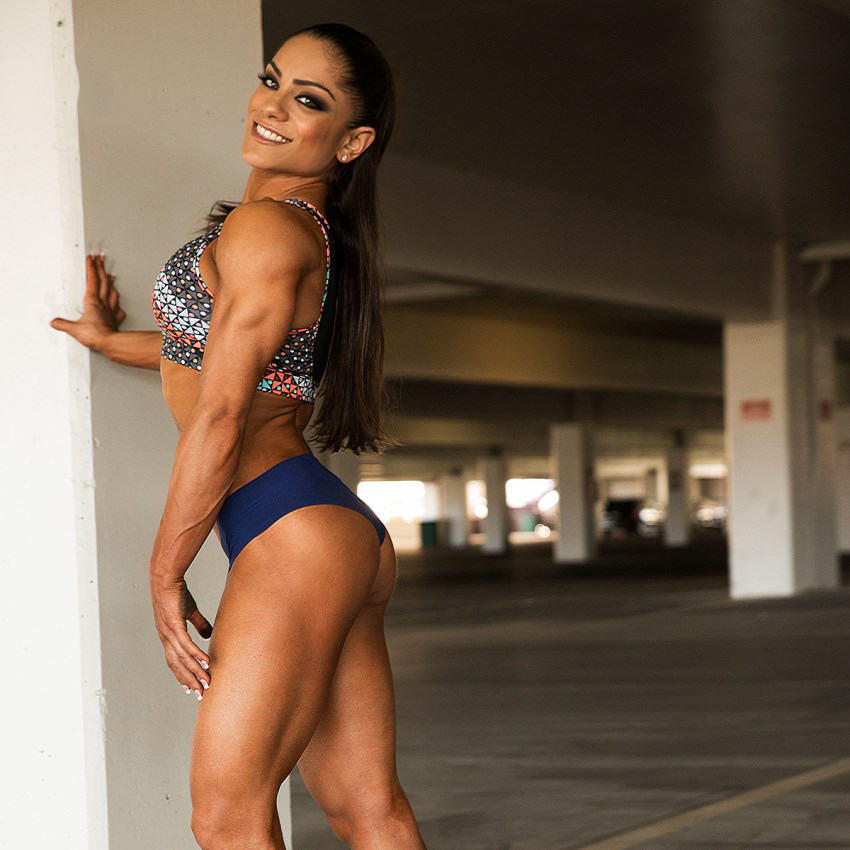 ---
Favorite Body Part
Ariel's favorite body part to train is her back. Her typical back workout consists of bent over rows, single arm lat pull-downs on a machine, pull-ups, and seated rows. She usually warms up first, and then proceeds on to the working sets.
Also, Ariel likes to use her time as efficiently as possible. She does this by super setting all of her back exercises, doing three or four supersets of 10-12 reps.
She would do this kind of routine twice per week; one day being light weight day, and the other heavy weight day.
---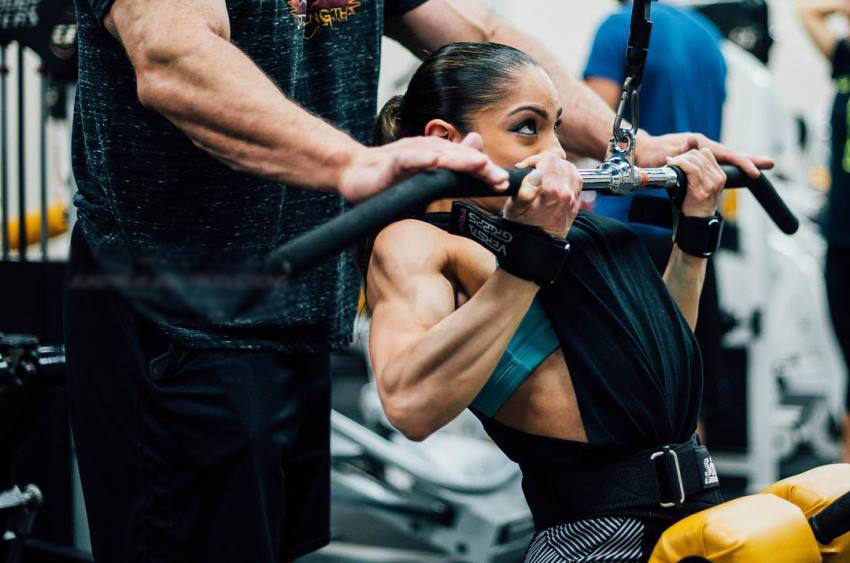 Nutrition
Ariel's off-season diet stays clean, balanced, and healthy. She says this helps her tremendously when she's transitioning into on-season – it makes things simpler, as she doesn't need to change her diet much.
However, a couple of months before a competition she'll get extremely serious, and strict. This is Ariel expanding on her contest prep diet; "I stay on a strict contest diet and stay focused on my training. Although, I do believe in the saying, "diet is everything." You will not achieve the look you want/need without staying on top of what you put in your mouth."
Some of the foods she eats regardless of which phase she is in are; turkey, fish, steak, chicken, ostrich, bison, oatmeal, quinoa, brown rice, nuts, avocado, olive oil, fatty fish, and vegetables.
Ariel's Supplementation
Multivitamin
Omega-3 fish oil
Antioxidants
---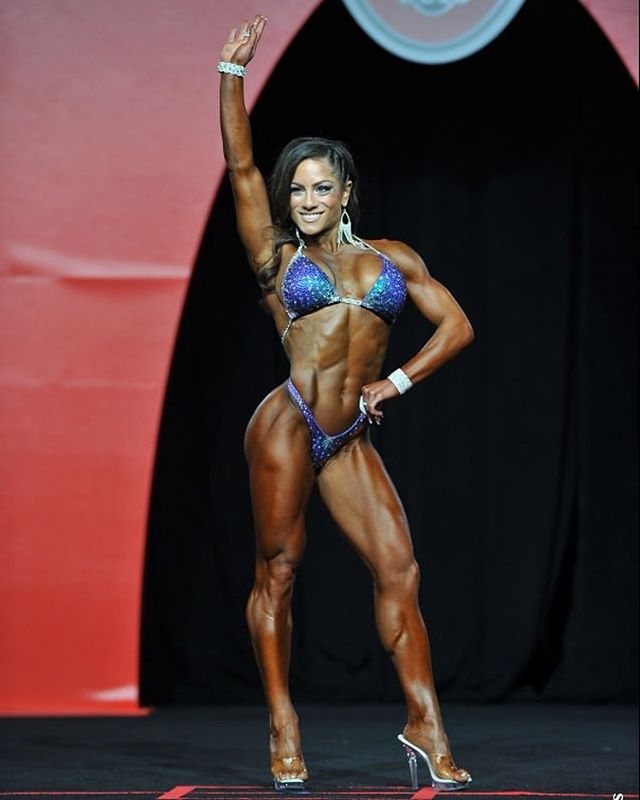 Idols and Influences
Ariel mentions Adela Garcia, an eight-time Fitness Olympia Champion as her main influence in fitness. Ariel believes they both have similar body structures, and uses this as her source of motivation to train hard in the gym.
---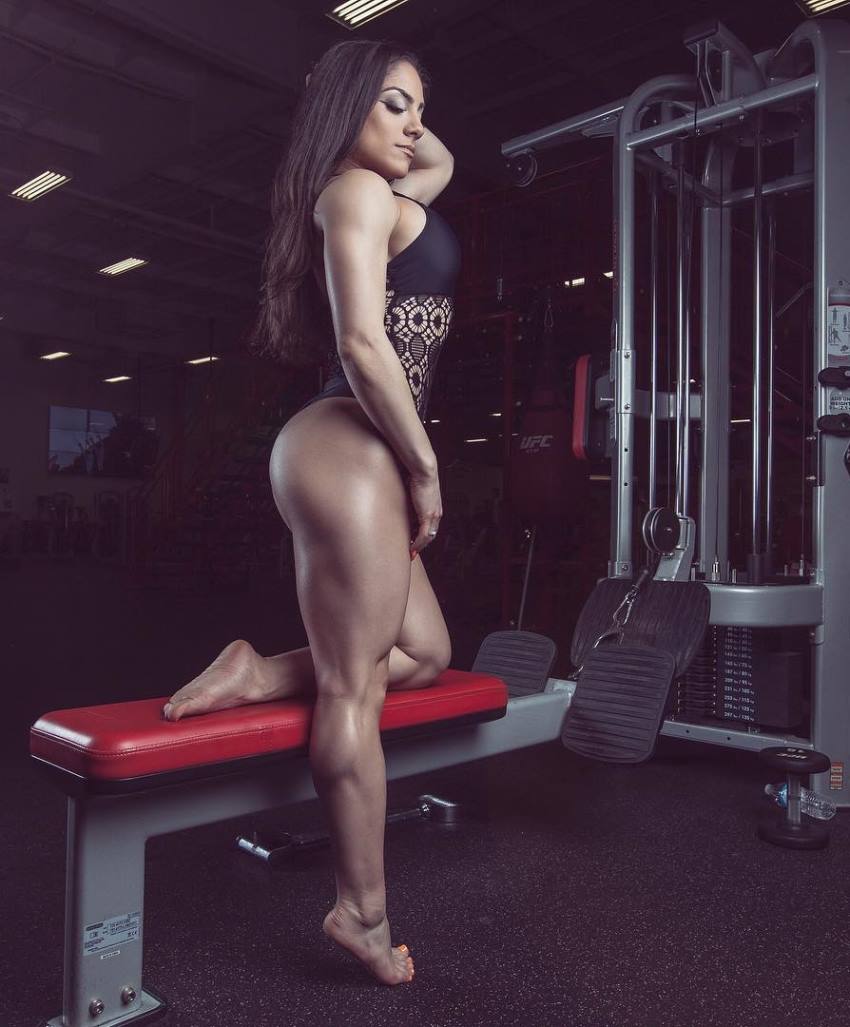 What we can learn from Ariel Khadr
Ariel Khadr made waves in fitness when she earned her Pro Card at only 17 years old. She became the youngest ever IFBB Pro contestant.
Her story is yet another example, that nothing is impossible in life. No matter your age, nationality, or upbringing – it's always possible to achieve greatness with the right mindset, and a will to succeed.
As someone once said; "If you can believe it, you can achieve it."