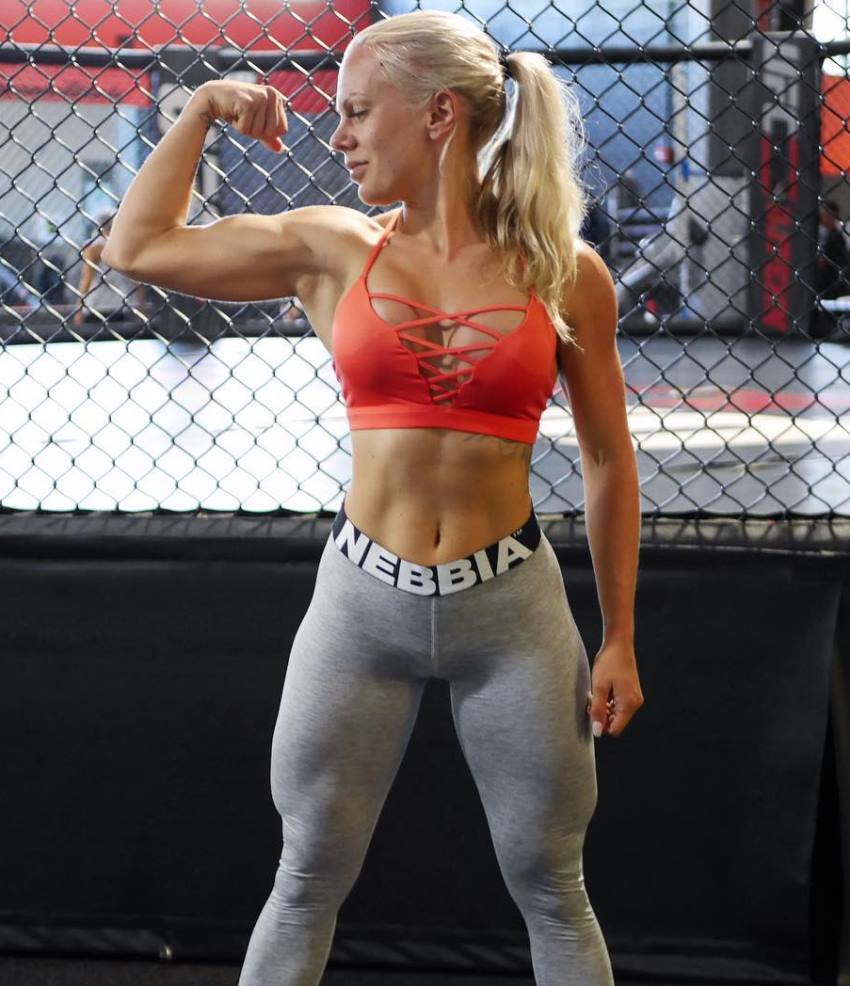 Anna Stålnacke
Fitness Model, Gym Owner
Anna Stålnacke is a Swedish fitness model, personal trainer, and entrepreneur with an established online presence. Hailing from Stockholm, Sweden, Anna is the owner of a chain of gyms in different cities throughout Sweden. Despite her busy schedule, Anna works out in the gym several times per week – setting an example for everyone to follow.
Anna's beginnings in fitness date back to her high school days. Throughout childhood and puberty, Anna played various team sports, mainly European football. However, as her high school years came to a close, Anna began to realize she didn't really like the idea of playing a team sport. Instead, she decided to enter the weights room for the first time, a place where she could follow her own 'rules' and train the way she wanted.
"I realized quite quickly that I was not so much for team sports. I then stuck in the gym where I could train by myself without being bound to a team."
Anna quickly found a love for training with the 'iron', it became part of her everyday life. Eventually, Anna saw her physique completely transform from weight training and healthy dieting. Inspired by her progress, Anna went on to open her first gym together with her partner.
Ever since then, Anna Stålnacke has become a household name in the Swedish fitness community. Anna continues to grow in recognition and fame – it doesn't look like she'll be stopping anytime soon.
---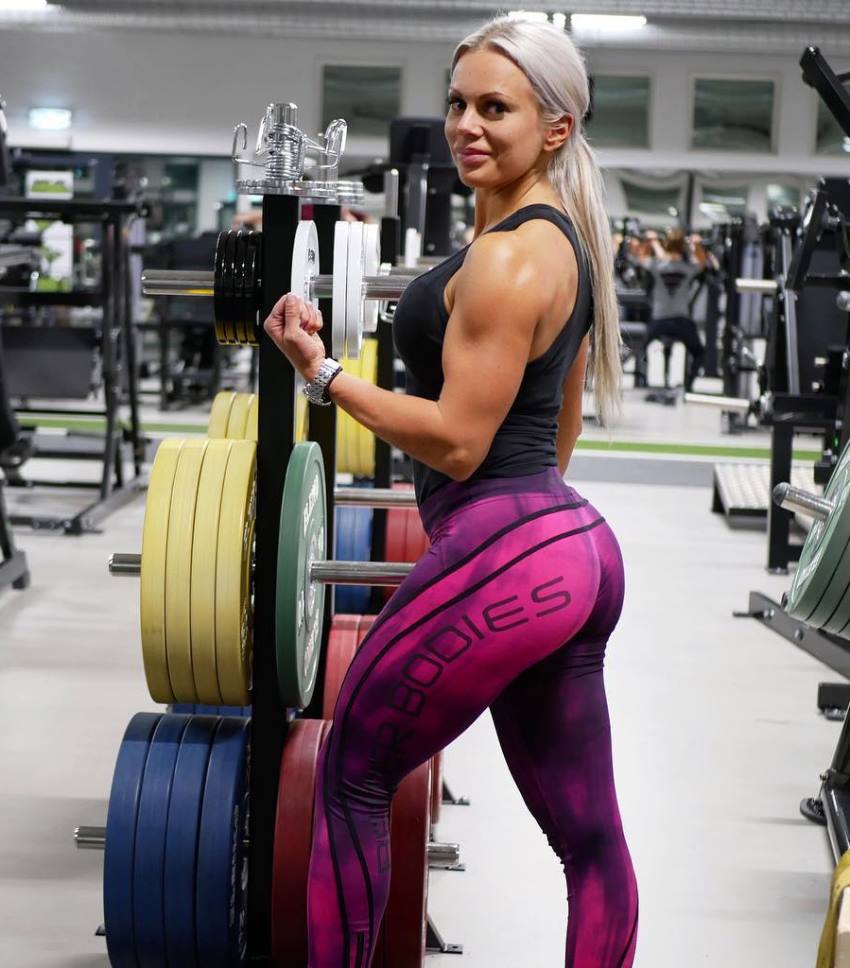 Athlete Statistics
Full Name: Anna Stålnacke
Year of Birth
Nationality
Profession
Era
1989
Swedish
Fitness Model, Gym Owner
2010
| | |
| --- | --- |
| Year of Birth | 1989 |
| Nationality | Swedish |
| Profession | Fitness Model, Gym Owner |
| Era | 2010 |
---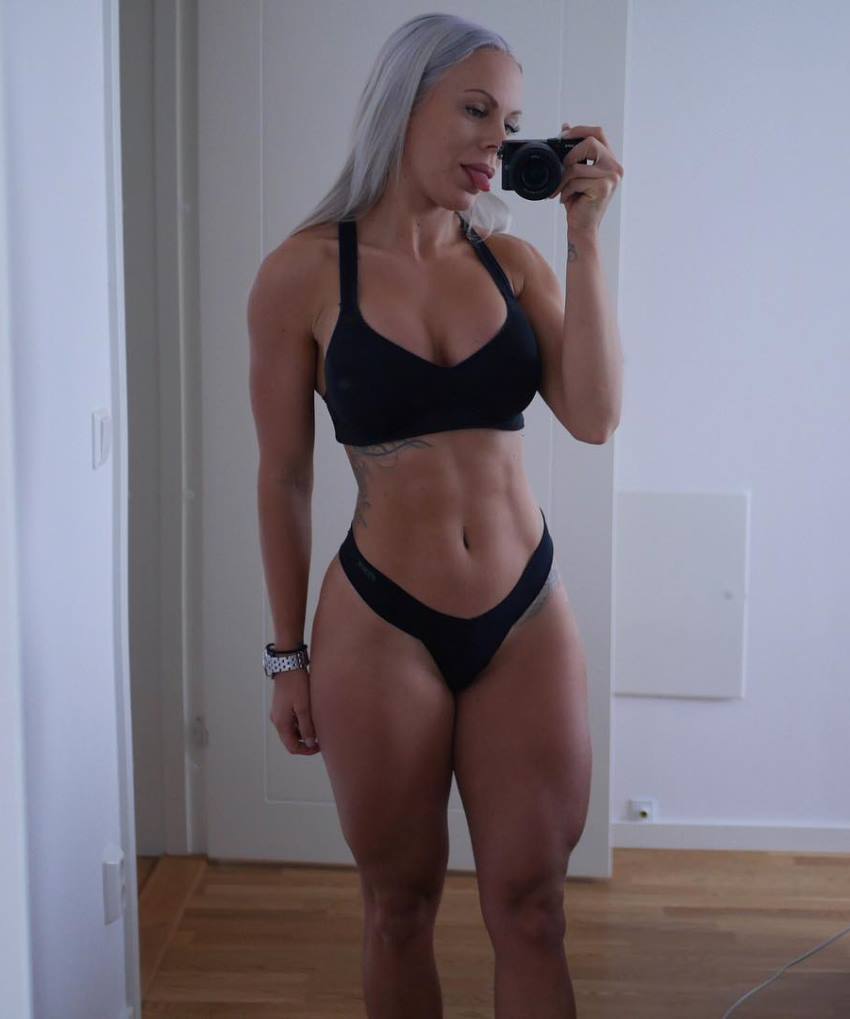 Accomplishments
Entrepreneur (Gym Owner)
Fitness Model
---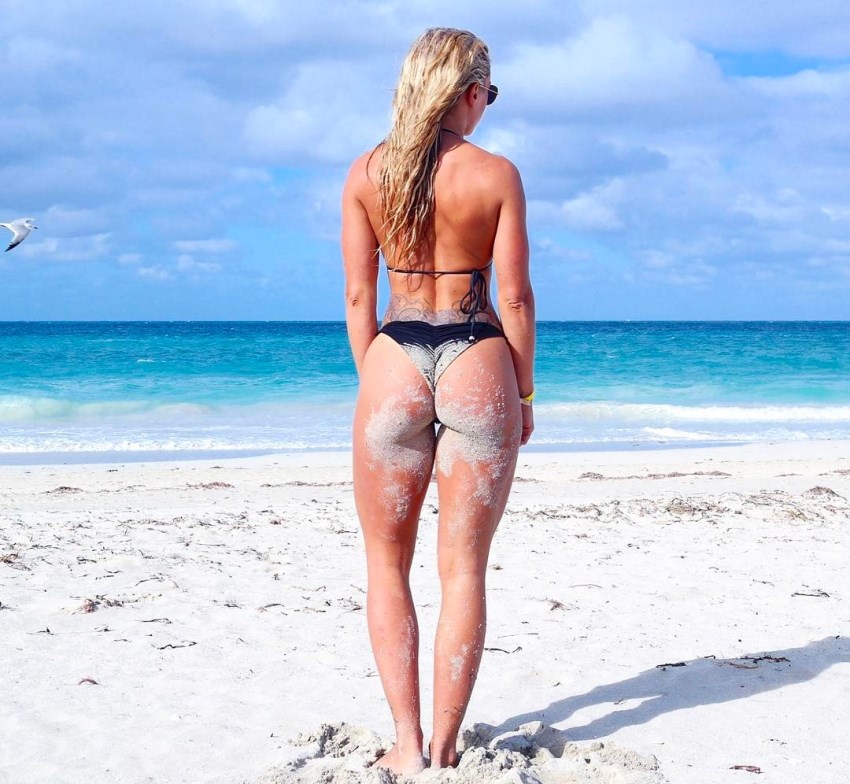 ---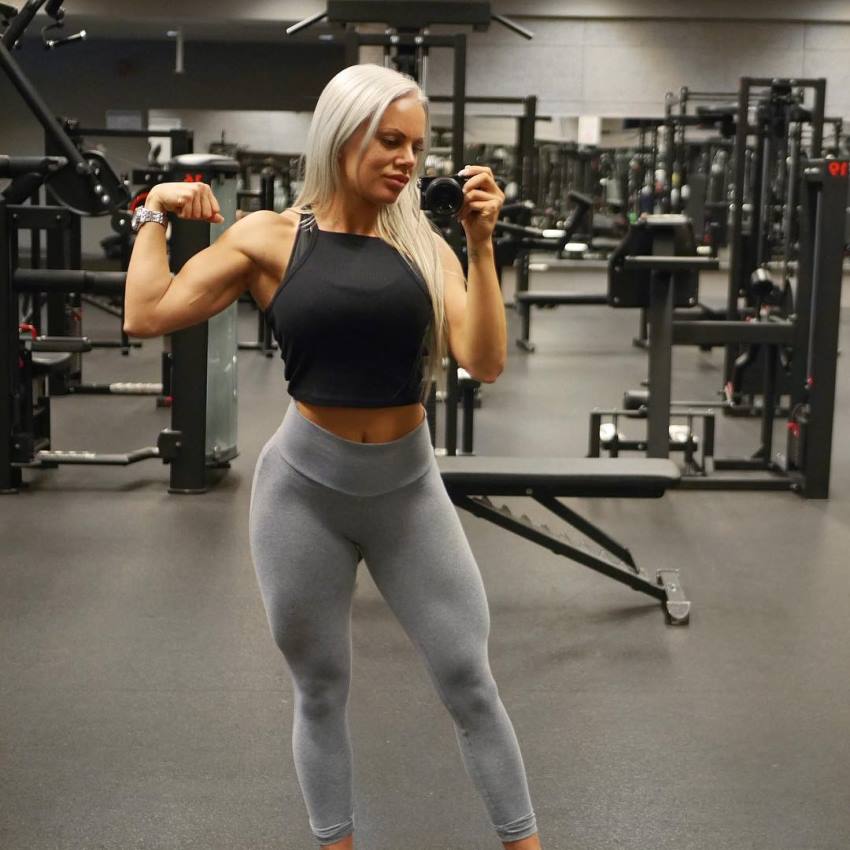 Training
Anna Stålnacke's 3-Day Training Split
Anna's weekly workout routine consists of a three-day split. She trains legs, back, and shoulders each on a separate day. In between these workouts, Anna will train any other body part she feels like doing.
Her favorite exercises for building a chiseled body are; bent-over rows, sumo deadlift, and squats. According to Anna, these movements cause her body to release a lot of endorphins, making her feel euphoric after an intense workout.
---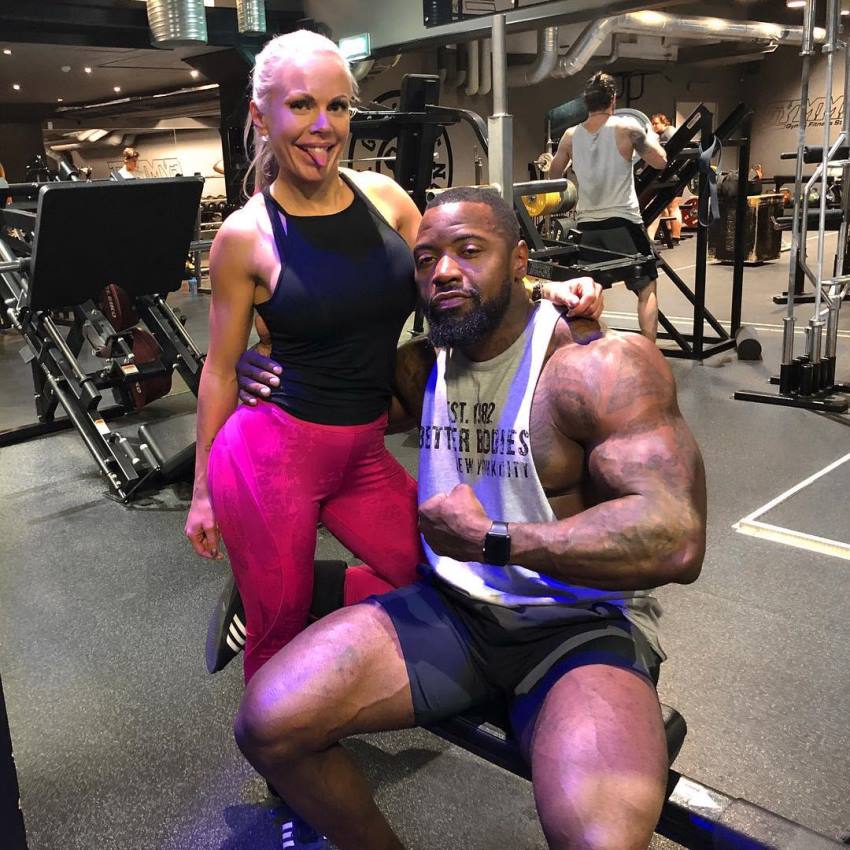 Anna Stålnacke and Mike Rashid posing for a picture in one of Anna's gyms in Sweden.
---
Isolating Glutes
Anna says, some people want to isolate their glutes when working out, but end up training their legs instead. To avoid this from happening, Anna advises to focus on the 'mind-muscle connection,' along with ensuring the correct form.
As Anna said, by practicing these techniques over and over, it's possible to completely isolate the glutes without ever involving legs in the process.
---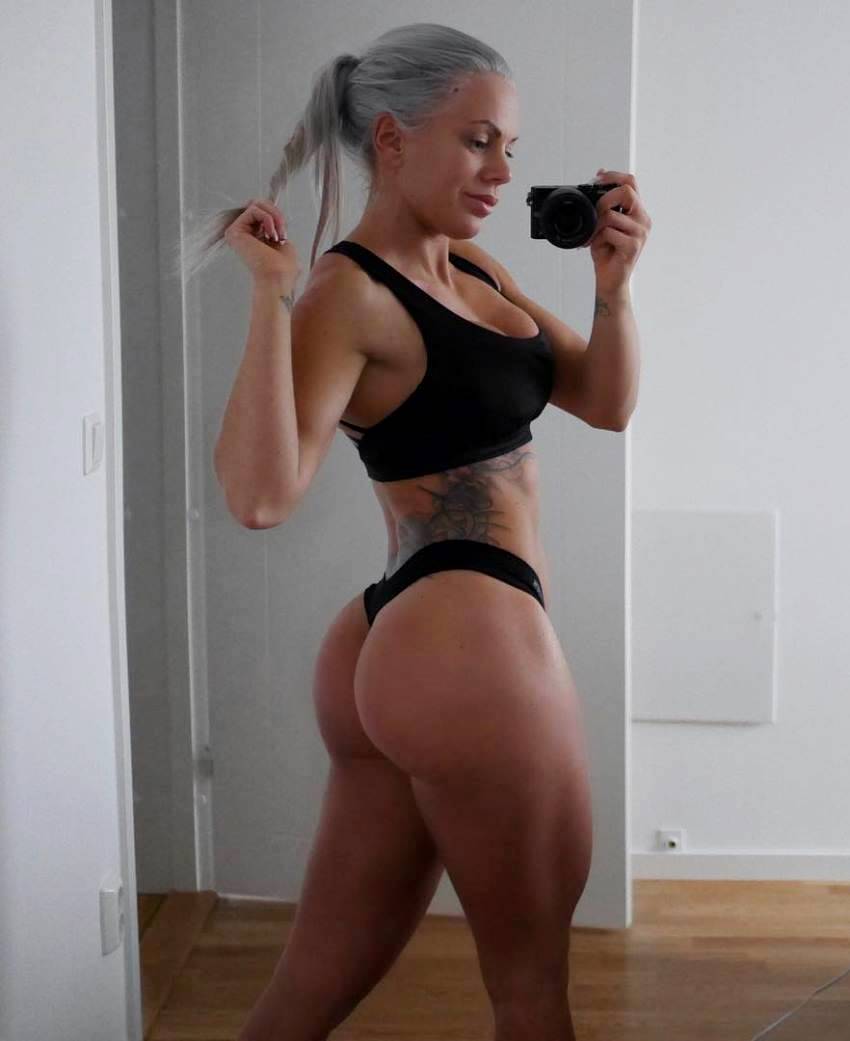 Nutrition
Anna's Balanced Diet
Despite her busy schedule of a personal trainer, fitness model, and gym owner, Anna makes time to eat clean and healthy foods. These include oatmeal, chicken, potatoes, lean steak, rice, etc.
Every once in a while, when she's on a holiday, Anna will relax and eat whatever food she wants.
---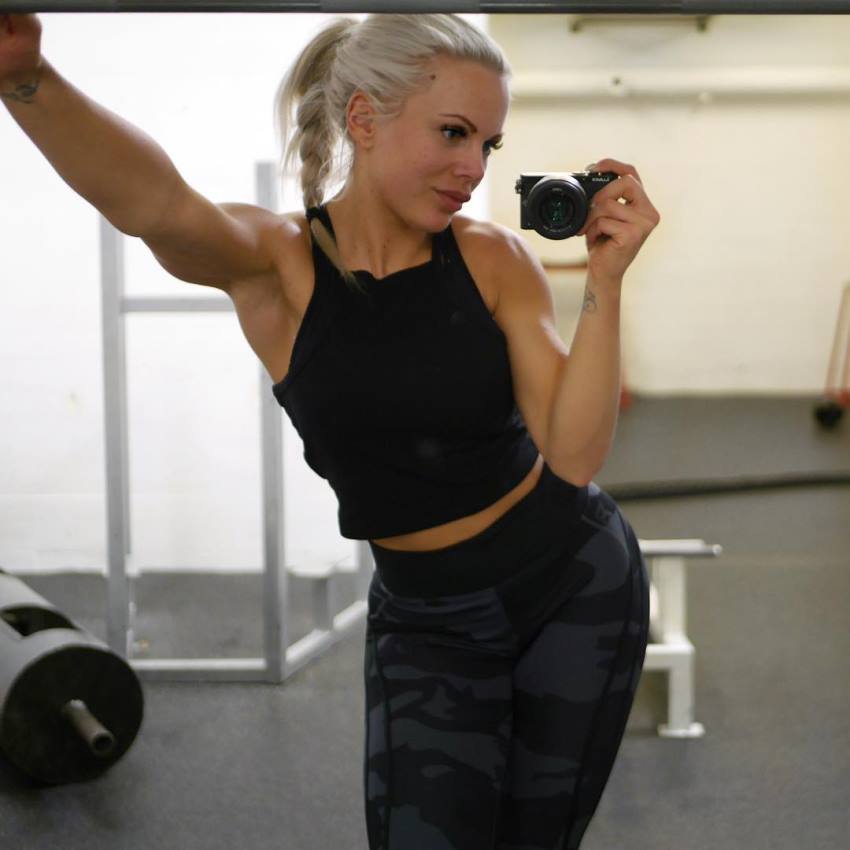 ---
Supplements
When it comes to supplementation, Anna doesn't believe in the saying 'the more, the better.' Instead, she prefers keeping it simple, by consuming only casein protein and BCAAs.
These two supplements help Anna fuel her muscles and keep them toned. Combined with a healthy diet, Anna's supplements work to keep her lean and fit all year-round.
---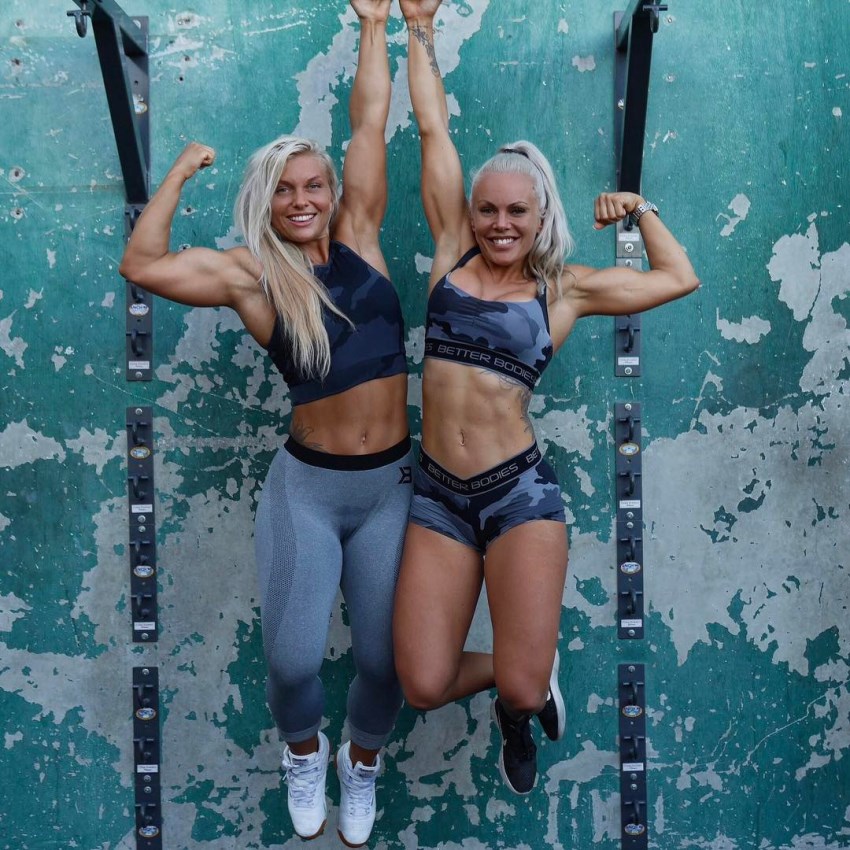 Anna Stålnacke (right) posing for a picture together with Caroline Aspenskog (left).
Idols and Influences
Balancing the life of a gym owner, personal trainer, and fitness model, Anna says it's not easy for her to relax and 'let go.'
However, she credits her partner as someone who makes everything easier. Her partner helps her with training in the gym, as well as in her business endeavors.
---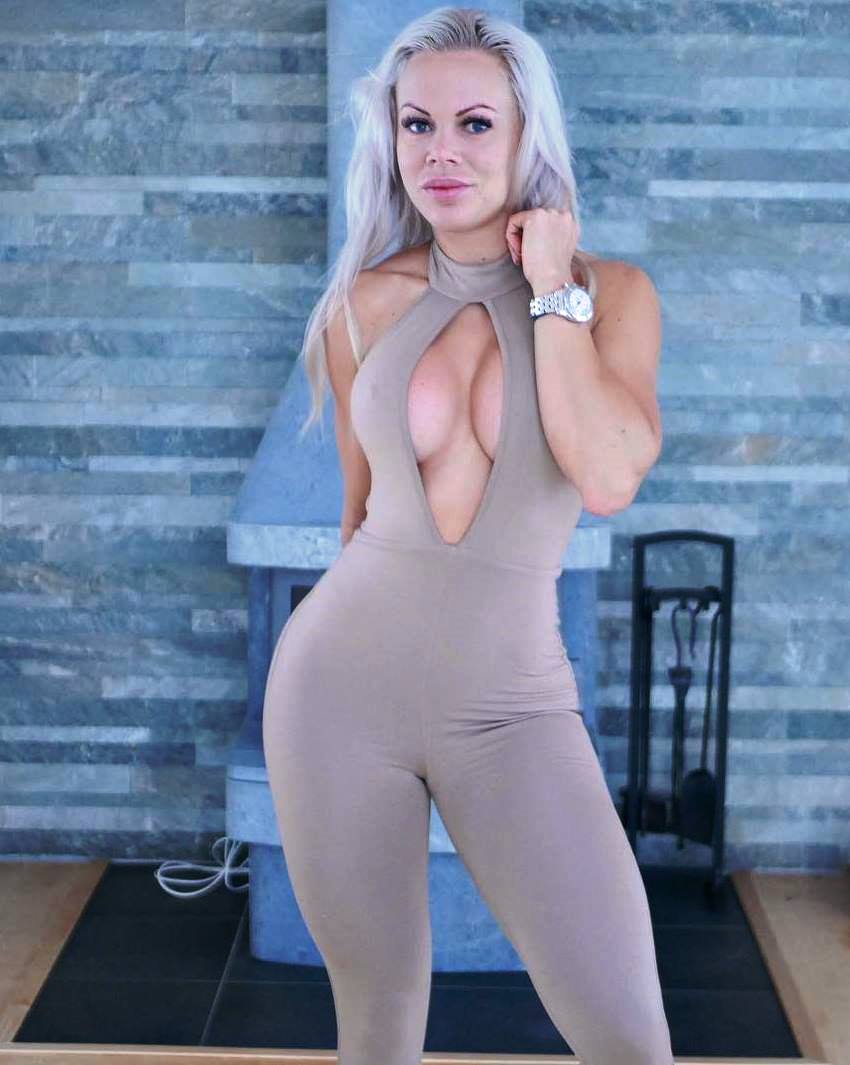 ---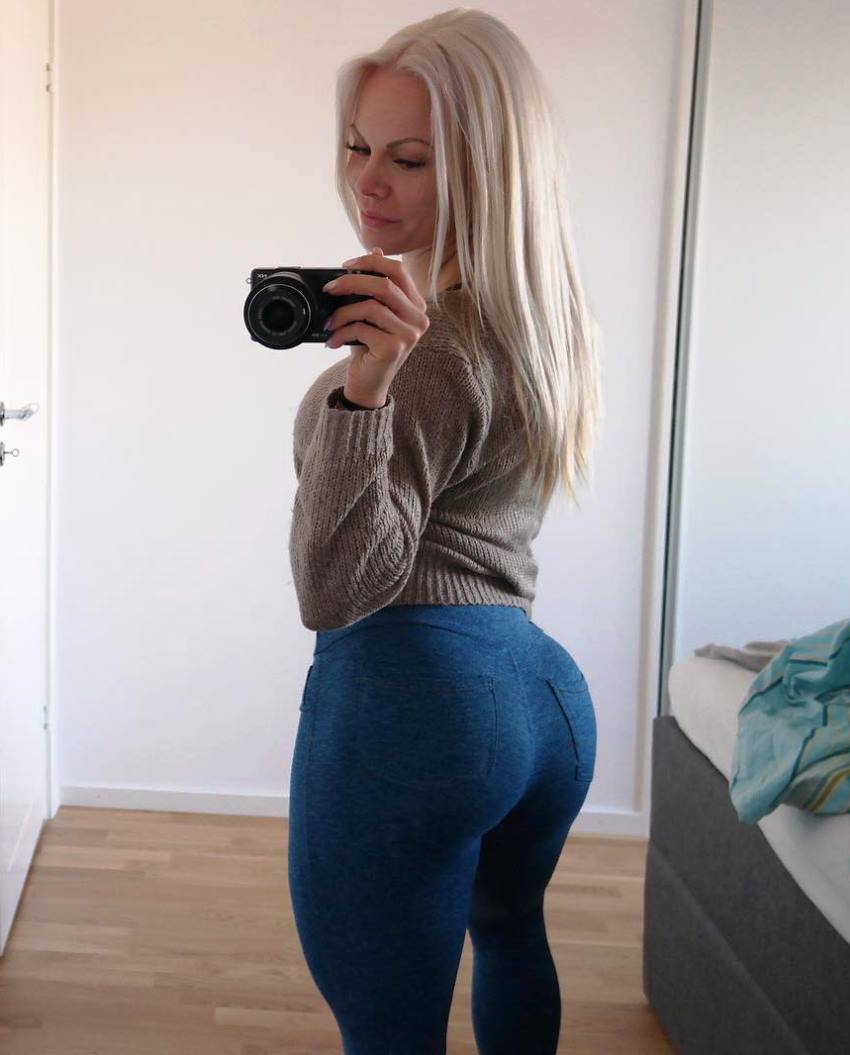 What we can learn from Anna Stålnacke
Anna Stålnacke has shown us how a lack of time isn't a good enough excuse for not staying active and healthy. Working as a personal trainer, fitness model, and gym owner, Anna has numerous duties, but she still makes time to train hard in the gym and eat a clean diet.
At the end of the day, her story teaches us that you can always find time to work on turning your dreams into reality. If you can have a similar mindset like Anna Stålnacke, then it's possible that you might accomplish your own goals in life – just like Anna Stålnacke.