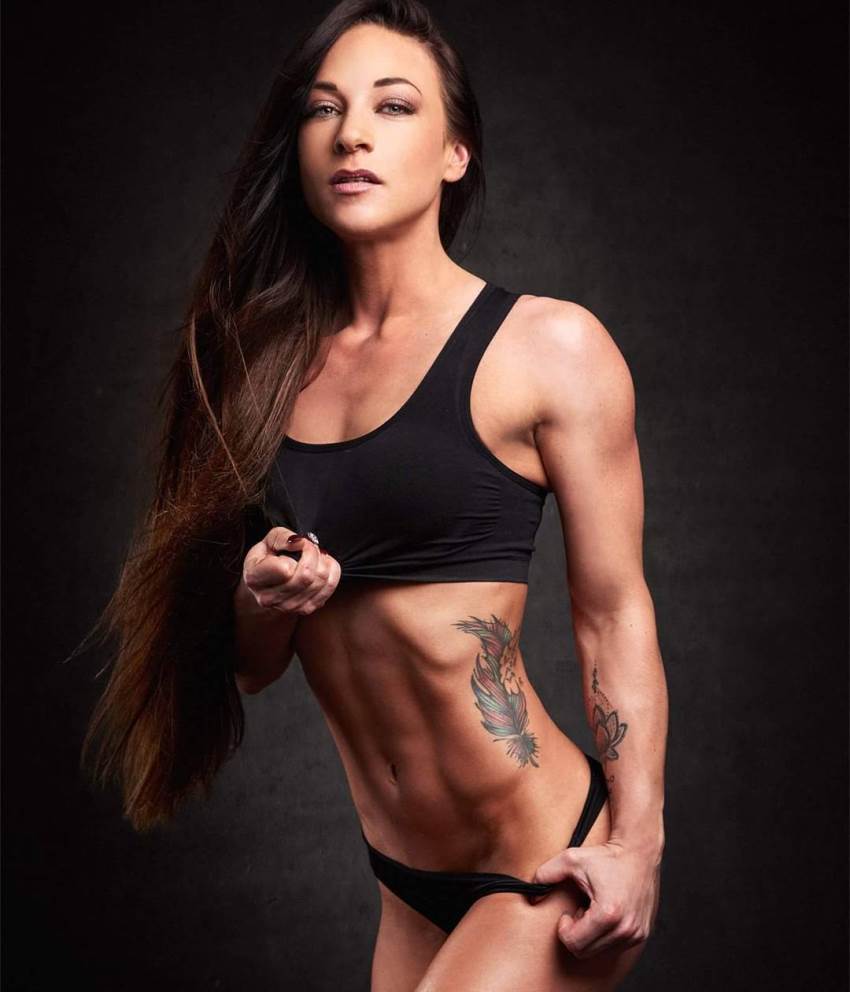 Anna Delyla
Bikini Competitor, Fitness Model
Anna Delyla is a Dutch fitness model, online coach, and IFBB bikini competitor. She stormed to her first victory on the bikini stage in 2014, when she won the Enercup in the Netherlands.
Becoming involved in dance and modeling from an early age, Anna saw her career come to a standstill after becoming pregnant with her baby daughter.
Once her daughter grew older, Anna decided to get back in shape and take care of her physical, and mental health by training in the gym.
In the process of working out and training in the gym, Anna not only sculpted the physique she wanted. She also became a renowned bikini competitor and online fitness icon – this is her story:
---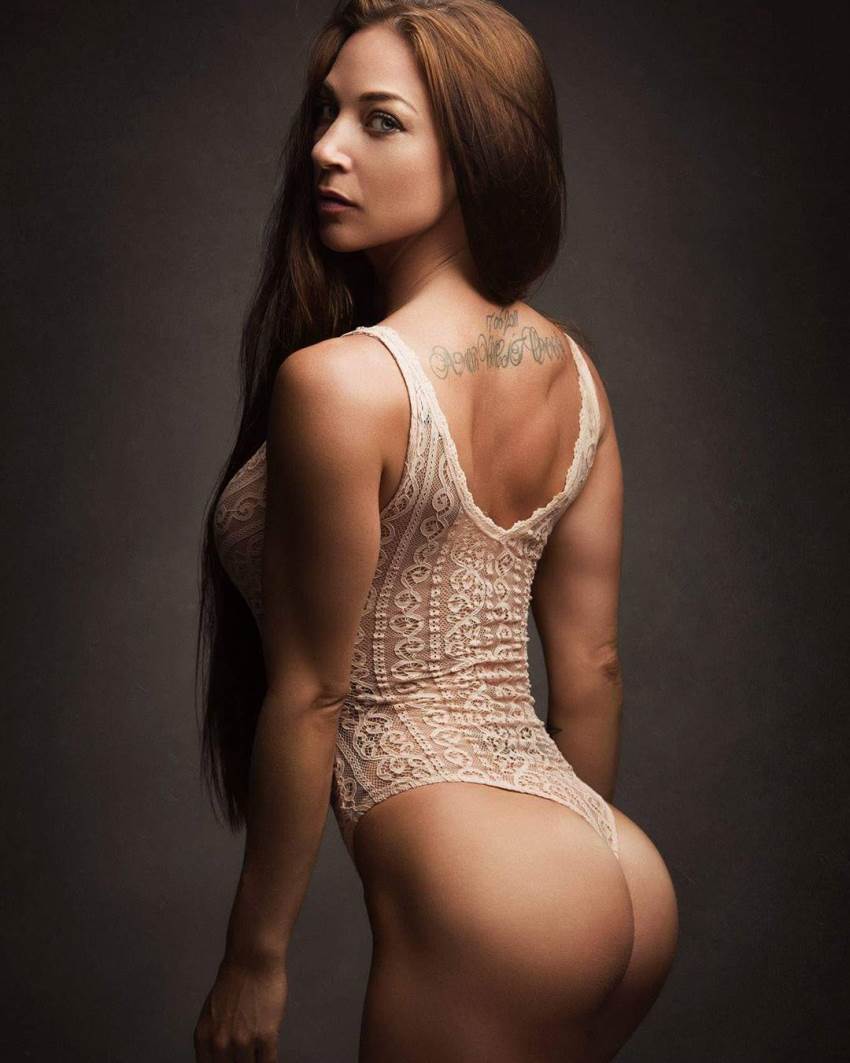 "Every great dream begins with a dreamer. Always remember, you have within you the strength, the patience, and the passion to reach for the stars to change the world."
Athlete Statistics
Full Name: Anna Delyla
Weight
Height
Nationality
Profession
135 - 145lbs (61.2 - 65.8kg)
5'8" (172.5cm)
Dutch
Bikini Competitor, Fitness Model
Era
2010
| | |
| --- | --- |
| Weight | 135 - 145lbs (61.2 - 65.8kg) |
| Height | 5'8" (172.5cm) |
| Nationality | Dutch |
| Profession | Bikini Competitor, Fitness Model |
| Era | 2010 |
---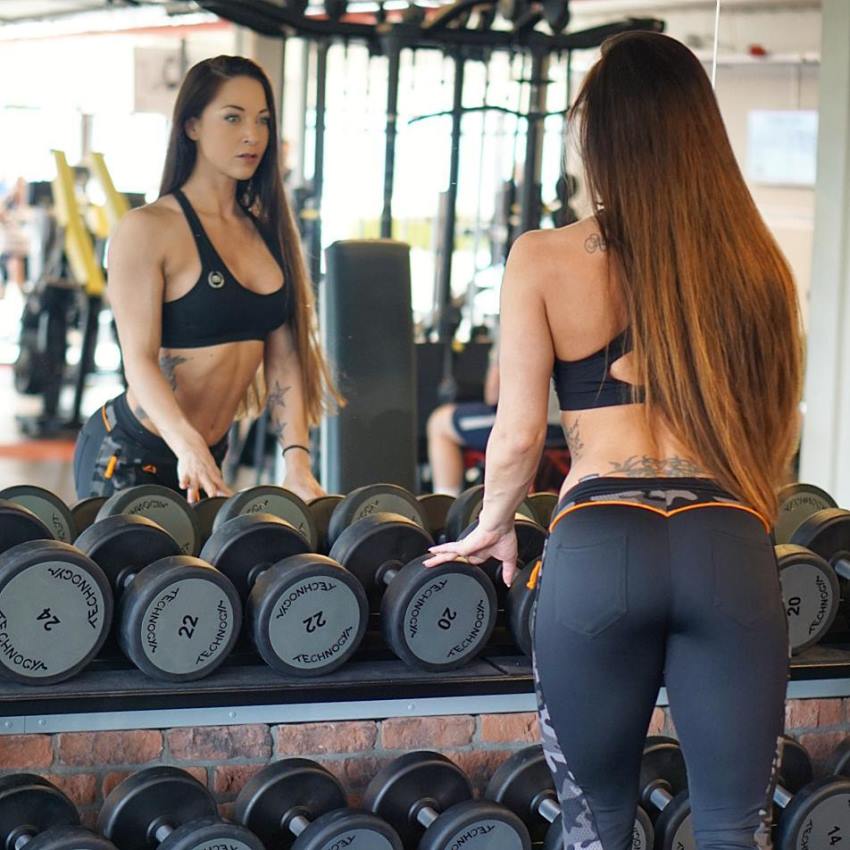 "Close your eyes and imagine the best version of you possible. That's who you really are, let go of any part of you that doesn't believe it."
Accomplishments
Enercup 2014 – 1st place

Open Rotterdam – 6th place

Iron Maiden 2015 – 1st place

JBC grand Prix – 4th place
---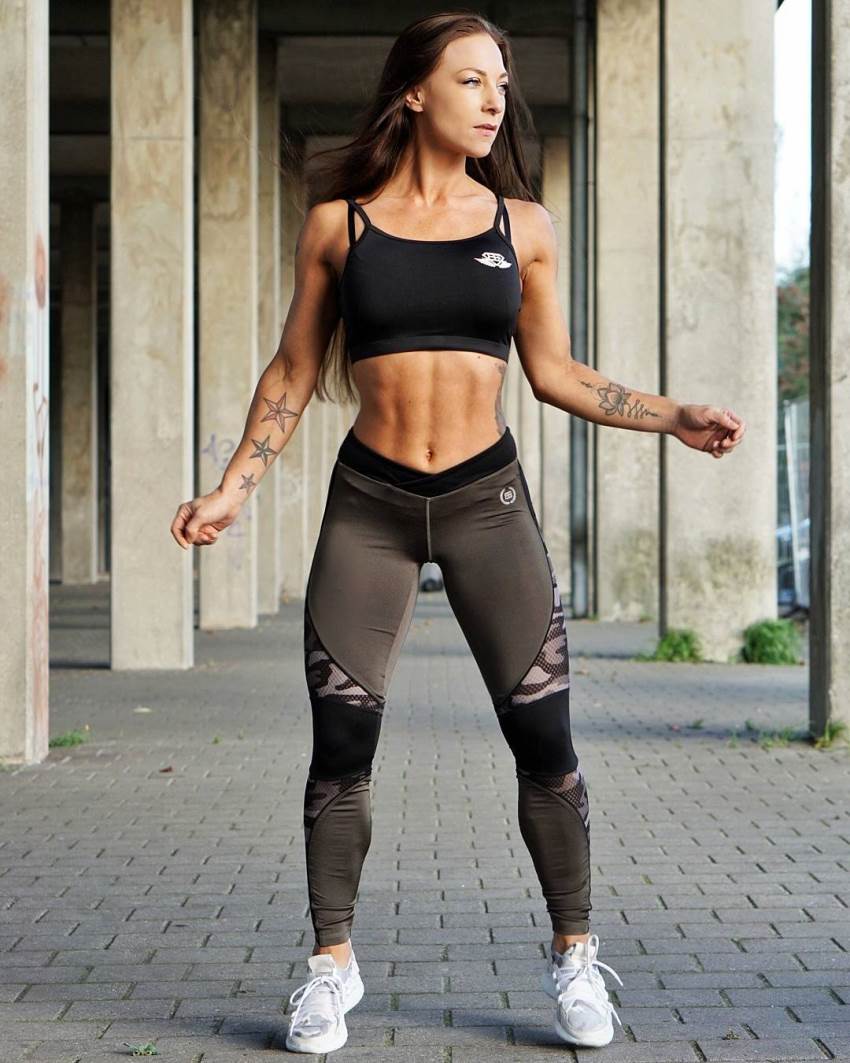 "When people say no you can't, don't listen. Be strong and believe in yourself and you will succeed. It will take time, there will be struggle but keep moving forward. When people reject or hurt you, don't let it bring you down. Use the pain to grow stronger. There is always a choice, remember that."
Biography
Anna's Early Years
Anna Delyla was born in the Netherlands, and has resided in Middelburg ever since. Growing up, Anna was interested in dance. She practiced different types of dancing, ranging from classical ballet, ballroom dancing, jazz ballet, to pole fitness and street dance.
Coming into her teenage years, Anna put dance aside, and started working as a model. She says she still had a passion for dancing, however, she decided to focus on other things upon which she would build her career – one of them was modeling.
Pregnancy
Everything was going well in Anna's life, her modeling career started picking up.
But one day, Anna became pregnant with her daughter. This meant she had to put her career on hold, and focus her time and energy on her child. As Anna said; "My daughter is the center of my life, my love, motivation, and strength."
---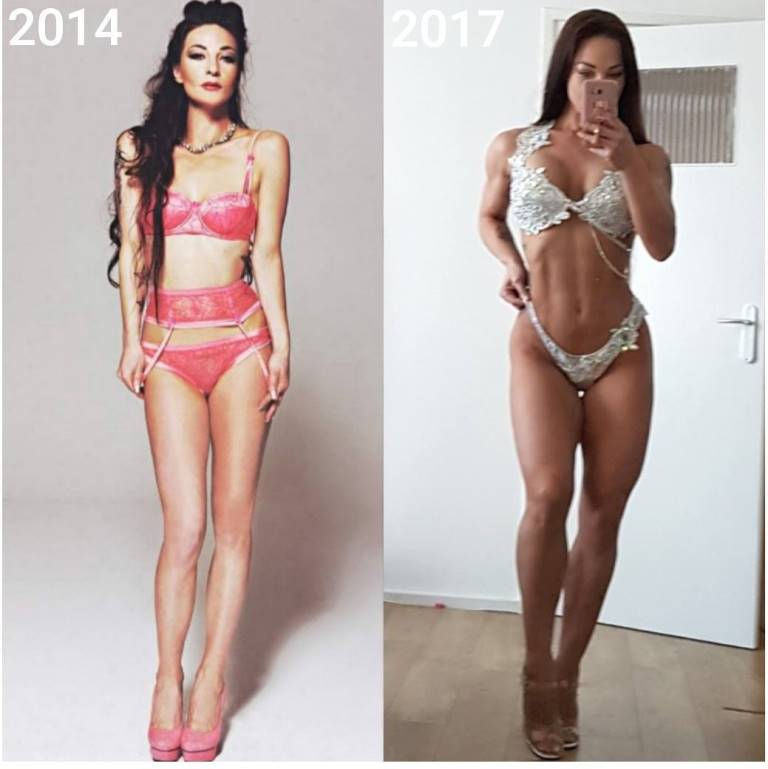 ---
Choosing a Different Route
When her daughter became a little older, Anna dedicated some time to herself again. She decided to get back in shape, and become stronger both physically, and emotionally.
In Anna's words; "I decided it was time to do something for myself again, I wanted to become strong not only physically but also mentally."
She saw bodybuilding as the perfect way to achieve her goals. Soon, Anna started training in the gym, as she says "between all the big guys. Yes, I was a skinny girl there, but I continued training nevertheless, a choice that I'm always proud of."
While it wasn't easy for Anna to train alone without anyone to support her. Her hard work was gradually being rewarded – she started getting into the best shape of her life, and she begun feeling better than ever before.
Bikini Competitions
In 2014, after successfully getting back in shape. Anna decided it was time to take on an even bigger challenge – partaking in her first bikini competition. After months of hard work in the gym, she felt it was time to 'test' her hard-earned physique against other female contestants.
To Anna's own surprise, she came out with the 1st place trophy at her debut show, the Enercup in the Netherlands. "I was so proud of myself that I stood there and all my hard work was rewarded," said Anna.
From there, Anna began participating in bikini competitions on a regular basis. In only one year, she'd gone through five contests, qualifying to compete in the IFBB international contests along the way.
---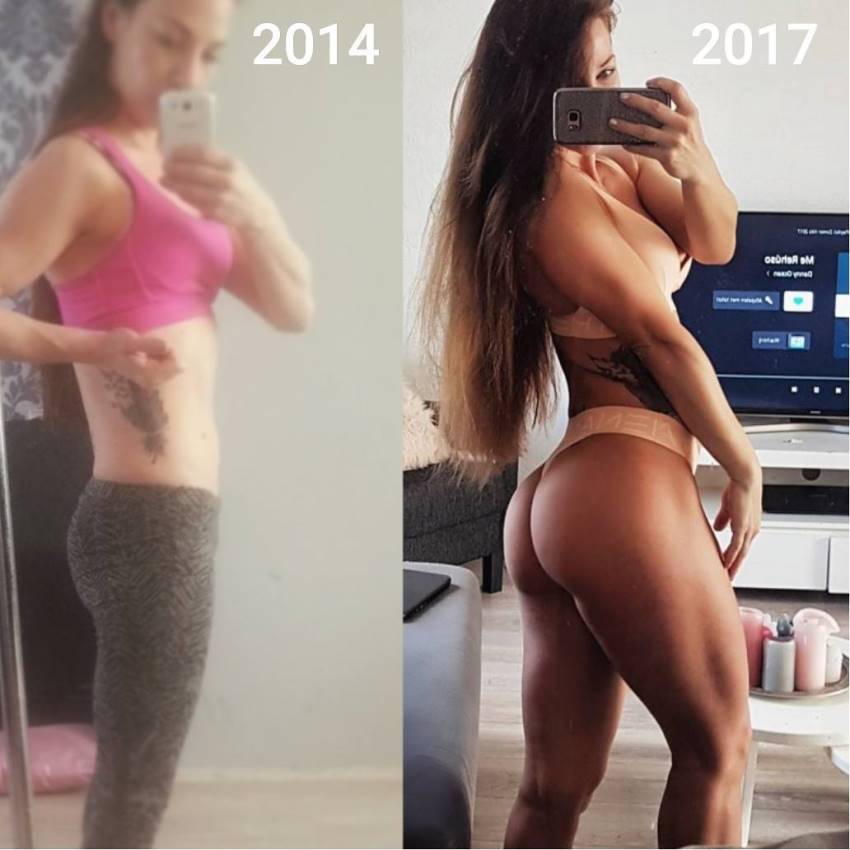 ---
Career Pursuits
Anna's results on the bikini stage didn't go unnoticed. She was soon contacted by a renowned fitness company who offered her a sponsorship deal.
Thrilled with the opportunity to become a sponsored model, Anna accepted the offer – knowing how it would allow her to further her career in fitness.
From there, Anna only continued her rise within the fitness industry; becoming one of the most recognized Dutch fitness models and online personas.
---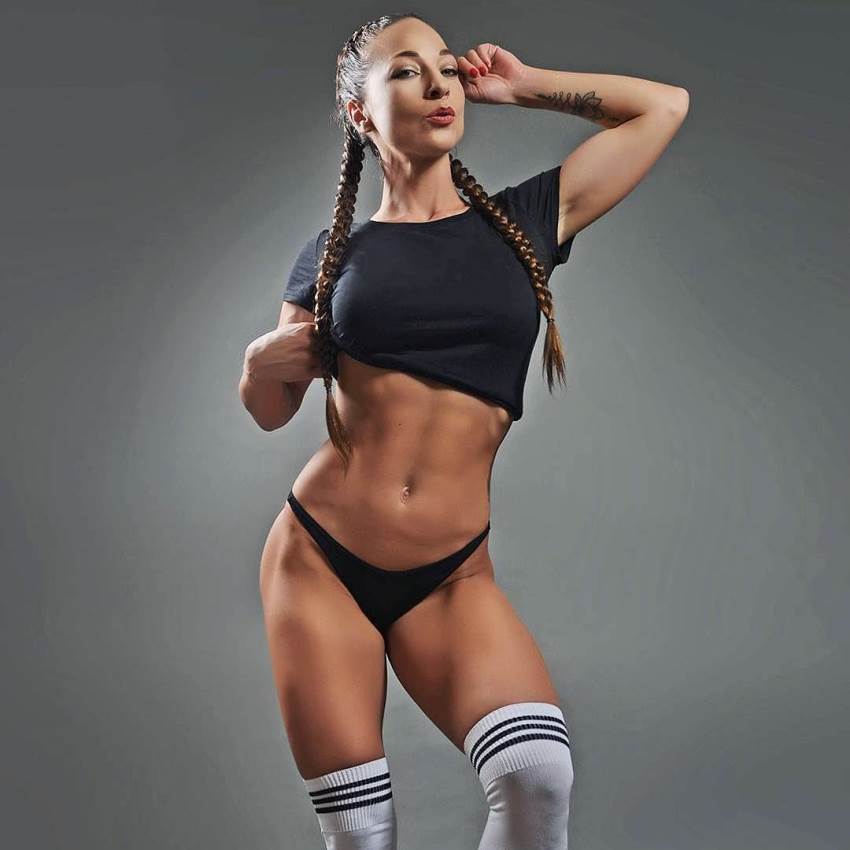 Training
Anna Delyla's Training Routine
Anna alternates her training routine every six weeks. That said, here's how one of her typical 5-day-per-week splits looks;
Monday: Chest, Triceps, Shoulders
Tuesday: Legs, Calves, Abs
Wednesday: Back, Biceps
Thursday: Chest, Triceps, Shoulders
Friday: Legs, Calves, Abs
On the days when she doesn't train, Anna will incorporate some sort of cardio or anything that will get her body moving.
Cardio Frequency
When it comes to cardio frequency, Anna says it "fluctuates a lot." If in the off-season, she'll do some sort of cardio twice per week.
However, if Anna prepares for a contest, then she'll up the number of her cardio sessions to three times per week. The closer she gets to the day of the competition, the more and longer cardio sessions she'll have.
In the last few weeks leading up to a competition, Anna will do cardio all seven days per week – typically in the morning.
---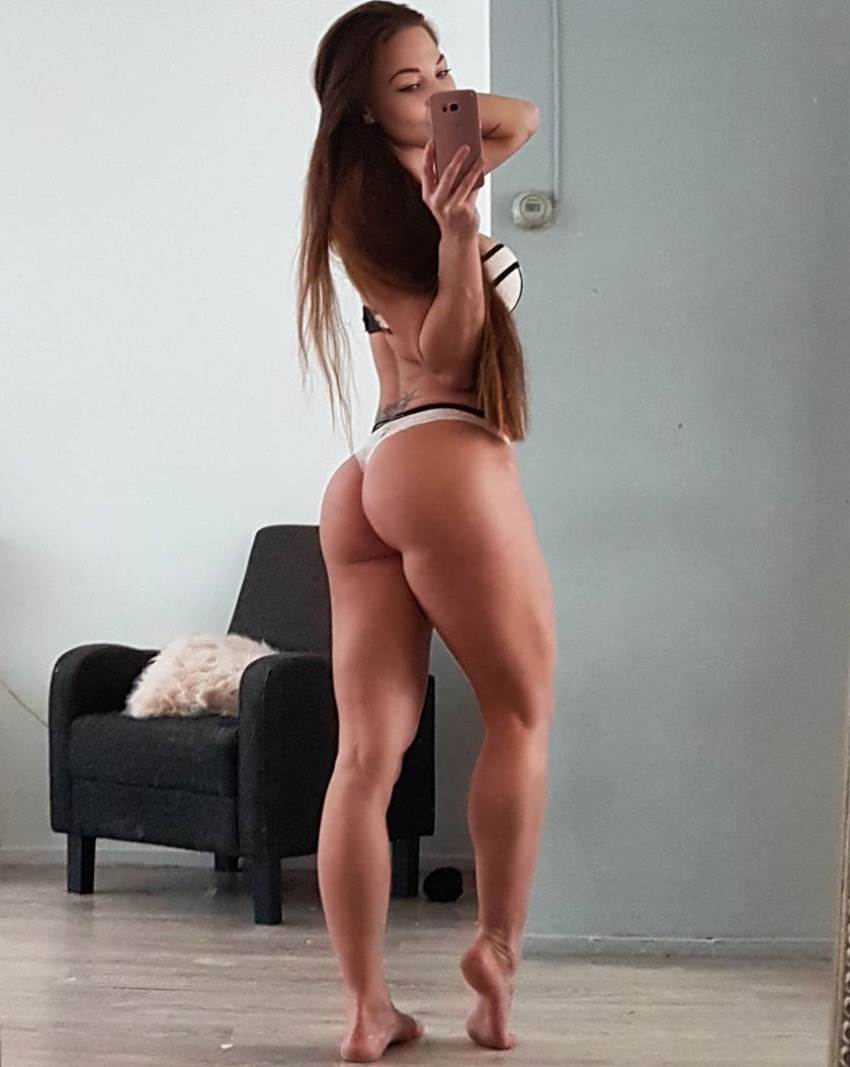 ---
Anna's Training Style
No matter which stage she's in, Anna always works hard and gives her all in the gym.
The way she knows if she had a good workout is if her trained muscles hurt the next day afterwards.
"I always train alone, put music on, and forget about the world."
Equipment For the Gym
Here's all the essential equipment Anna brings with herself every time she goes to the gym;
Foam Roller
Shaker Bottle
Holdall
Earphones
---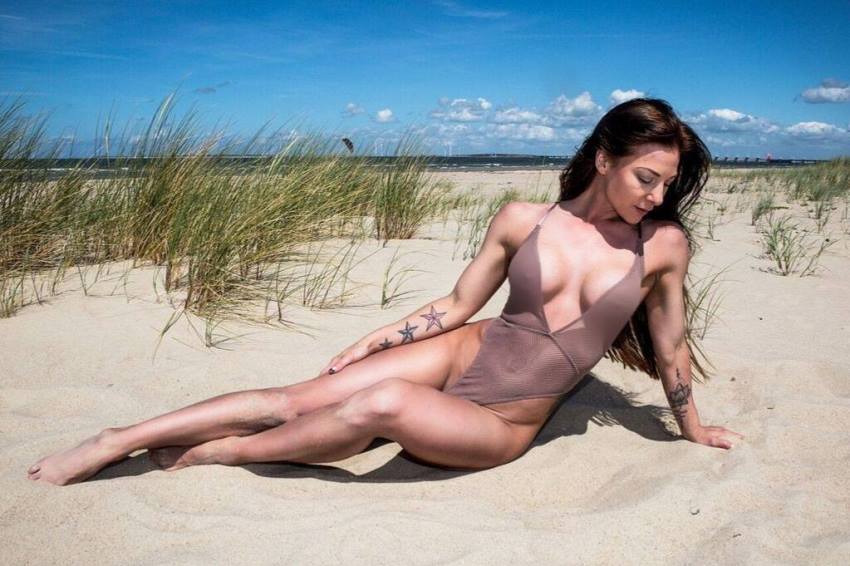 ---
Anna's Peanut Butter Chocolate Fudge Recipe
This chocolate fudge is one of Anna's favorite sweet treats. She eats it every now and then in the off-season, when she feels craving for something sweet.
The Ingredients:
Peanut butter, 90 grams
Honey or agave syrum, 80 grams
Almond Milk, 2 deciliters
Cocoa powder, 3 tablespoons
Pinch of salt
Rice waffles, 4
Coconut Oil, 1 tablespoon
Small Banana, 1
Cacao Buttons, 50 grams
How to make it:
Cover a baking tray with plastic foil.
Crumble the rice waffles in a large bowl until you have relatively small pieces.
Put the peanut butter, milk, and honey into a small container and put them on a medium heat and melt whilst stirring.
Add cacao and salt to the melted mass
Stir the chocolate mixture and add it on top of the rice waffles until everything is layered
Spread the rice wafer mixture into the mold and push it firmly. Put the mold in the fridge and meanwhile do the fudge.
Add the banana, melt the coconut oil and raw cocoa buttons into a pan and stir them all together
Return to the freezer for 45-60 minutes and then cut it into desired shapes
---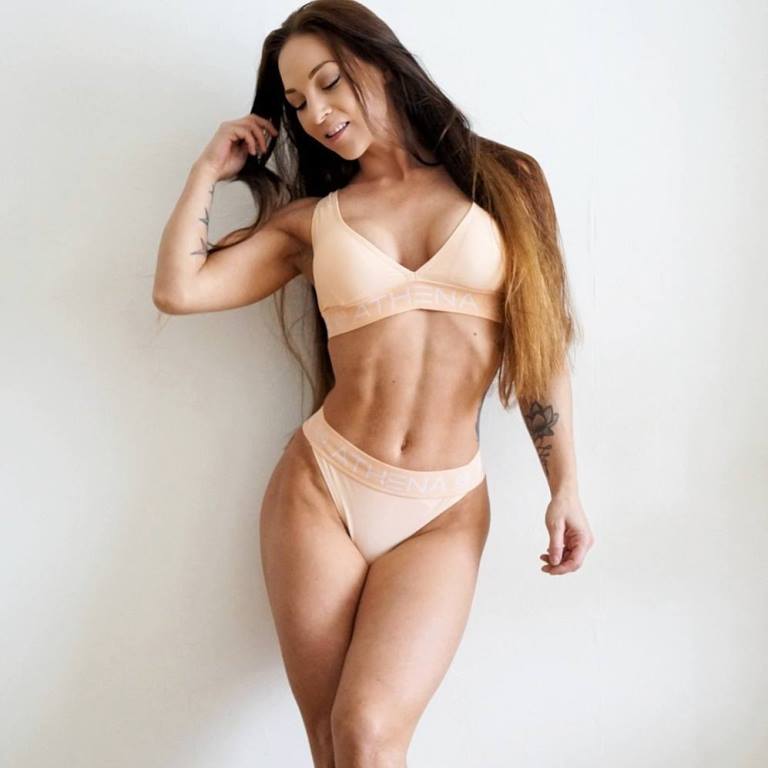 Nutrition
Anna Delyla's In-Season Diet
Anna's in-season diet is low in calories, and alternating in carbohydrates. Meaning, she has low-carb days, and high-carb days when preparing for a contests.
This allows her to lose body fat, while still looking full and muscular.
Monday / Tuesday / Thursday / Friday / Thursday
1st Meal: spinach, blueberries, lemon juice, kiwi, avocado, one scoop whey (everything in the blender makes a delicious smoothie)
2nd Meal: chicken, raw vegetables, and rice waffles
3rd Meal: White fish, pineapple, avocado
4th Meal: rice, green vegetables, chicken
5th Meal: proteins, 1 whole egg, tomato
6th Meal: casein and walnuts
Wednesday / Saturday
1st Meal: whole-grain cereals, raisins, casein, and beef protein (mix in blender)
2nd Meal: chicken, raw vegetables, and rice waffles
3rd Meal: white fish, pineapple, avocado
4th Meal: beef chamomons
5th Meal: rice, green vegetables, and chicken
6th Meal: scrambled eggs; 

4-protein blend, walnuts 
---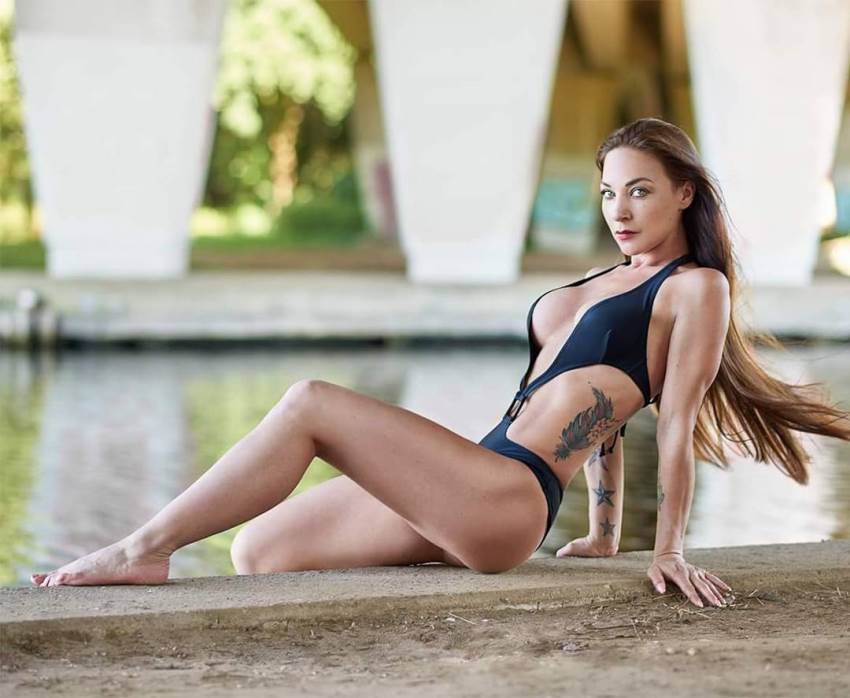 ---
Off-Season Nutrition
While Anna eats extremely strict in the 'in-season,' having no sugars or added dressings. Her off-season diet is much less restricted.
She eats a flexible diet during this stage, listening to her body while still being rational of her food choices – consuming everything in moderation.
Supplements Anna Delyla Takes
Omega 3 Fish Oil
Coconut Oil for healthy fats
Protein Cookie
Multivitamin
---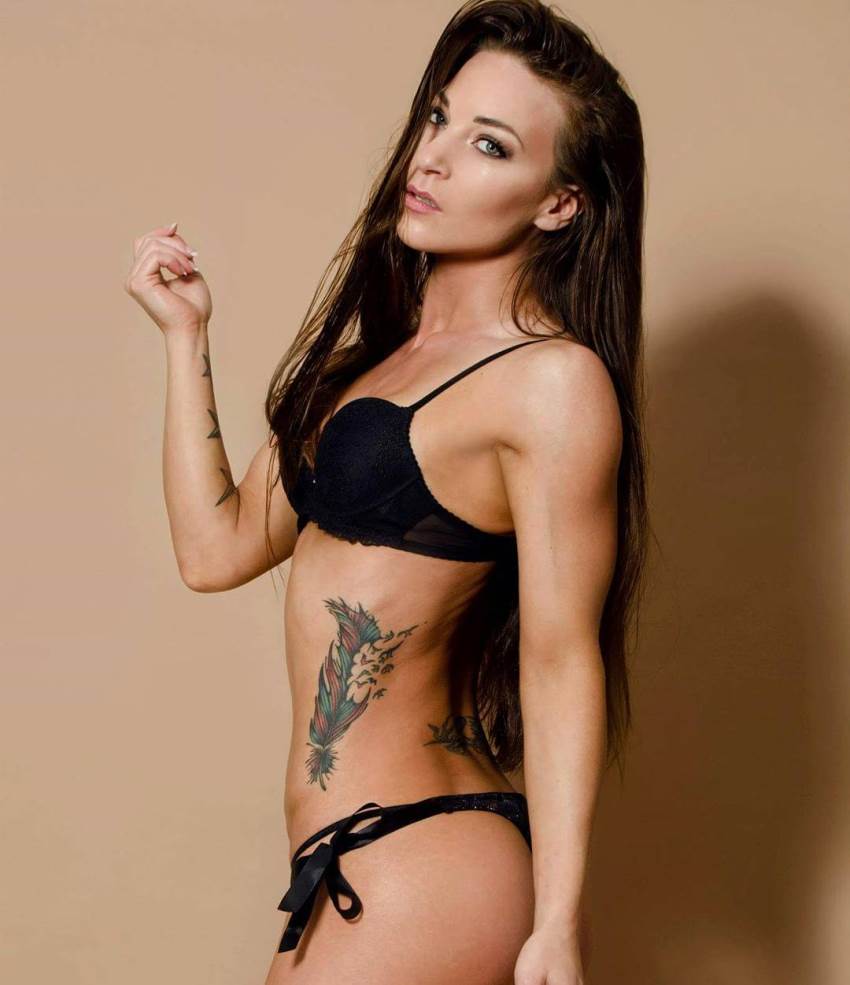 "All you need is love. But a little chocolate now and then doesn't hurt."
Idols and Influences
Anna started her journey in fitness after she gave birth to her daughter. She saw training in the gym as an ideal way to get back in shape, and to also become mentally stronger.
Throughout the process, she learned to become self-reliant; not needing motivation from anyone else but herself. This allowed her to push past obstacles, and become successful in her quest of attaining an awesome physique, and career in bikini fitness.
Anna is now an influence for people all over the globe, who look up to her as a source of motivation to train hard in the gym and become a better version of themselves.
---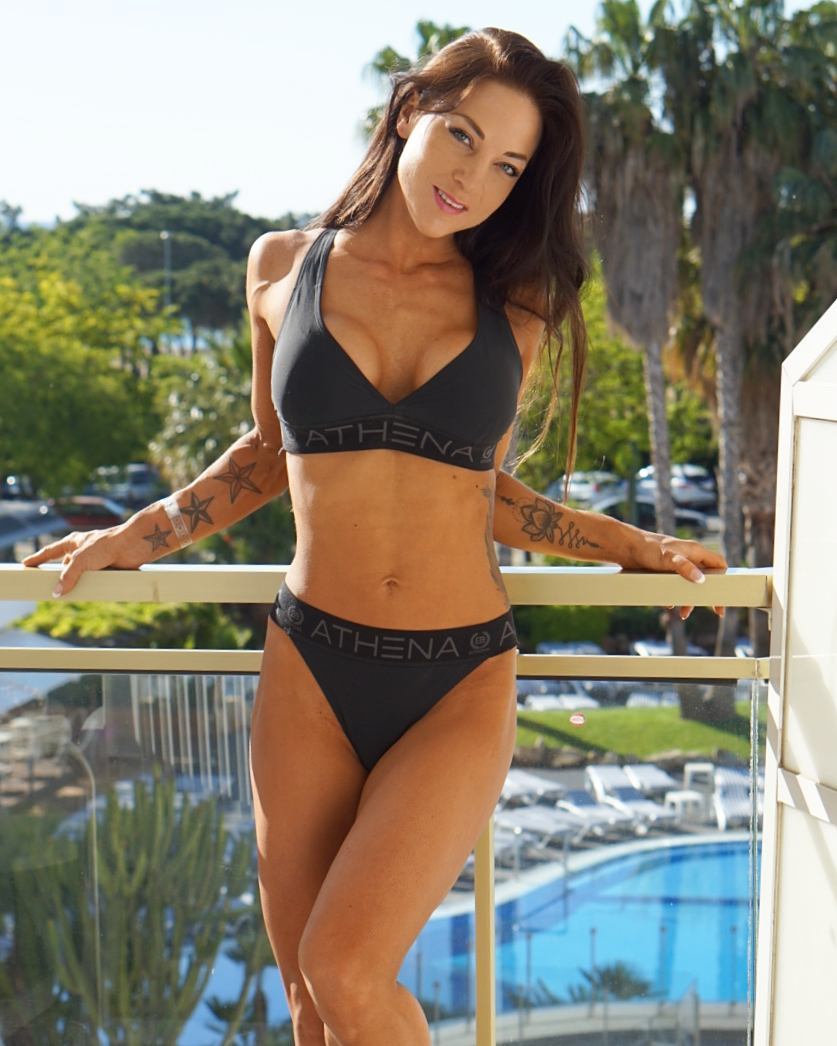 "Today, give a stranger one of your smiles. It might be the only sunshine he or she sees all day."
What we can learn from Anna Delyla
What we can learn from Anna Delyla is the following; you don't need anyone else but yourself to be successful. Naturally, having someone to cheer you up and support you on your journey is always helpful.
However, remember that ultimately, it's your own journey, and it all comes down to your own willingness to succeed. As the saying goes; "It's your road, and yours alone. Others may walk with you, but no one can walk it for you."
If you ever need the motivation to keep going, why not look up to stories such as Anna Delyla's. They prove to us that with the right attitude, you can be the creator of your own greatness.