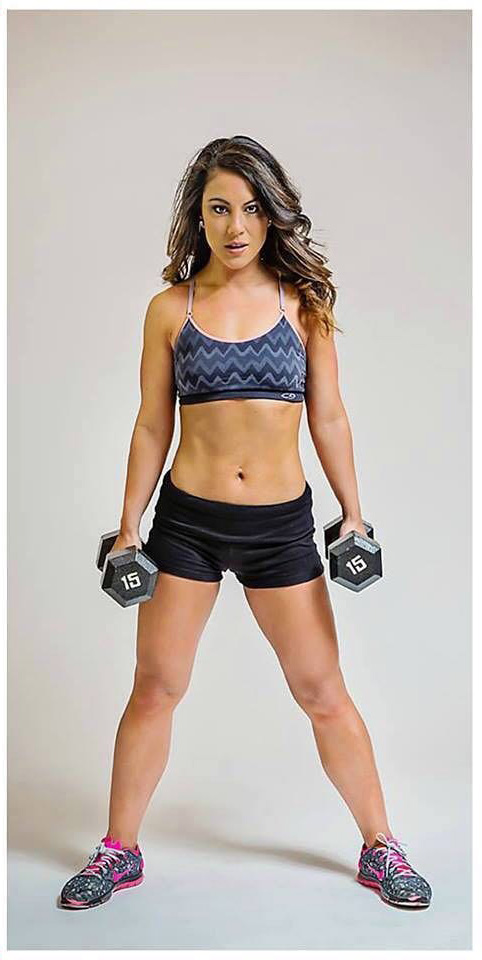 Anita Miron
Fitness Coach
Anita Miron AKA @fit_happy_mom is a fitness and lifestyle coach based in Michigan, USA.
She's gone through an incredible transformation – going from 200lbs of excess weight and battling depression, to transforming her own life, as well as the lives of numerous other women through fitness.
With a growing social media presence and incredible transformation story, Anita Miron is a name to look out for.
This is her story:
---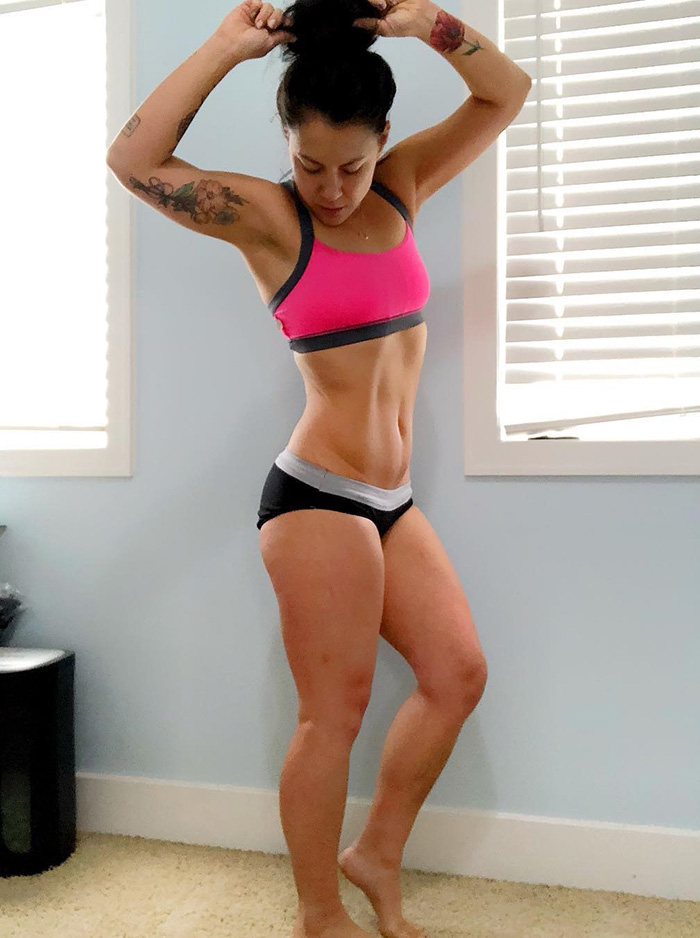 Athlete Statistics
Full Name: Anita Miron
Nationality
Profession
Era
American
Fitness Coach
2010
| | |
| --- | --- |
| Nationality | American |
| Profession | Fitness Coach |
| Era | 2010 |
---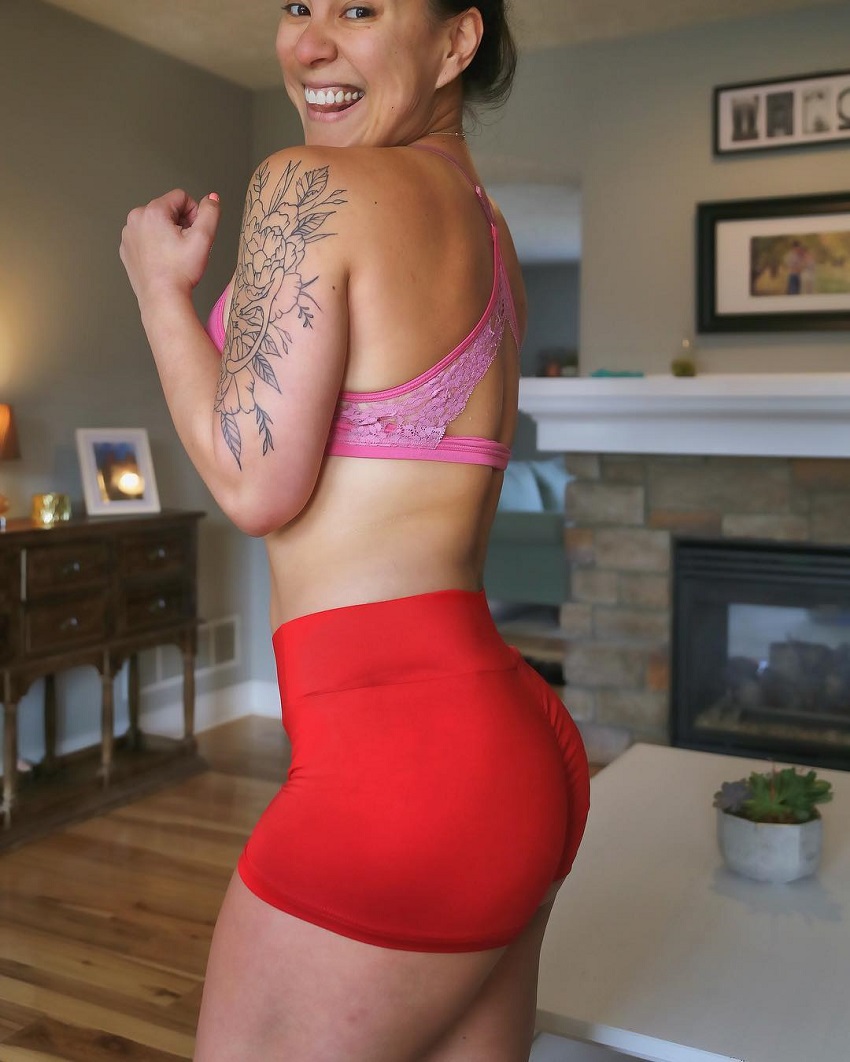 Accomplishments
Training Coach
Nutrition Expert
---
Biography
Constantly Moving Places
Anita says her life was extremely hectic and full of events growing up. Her father worked in the Airforce, which saw her family move all around the world. Because of this, Anita likes to say; "I am originally from nowhere!"
After a few years of moving places, Anita finally settled with her mother in Orlando, Florida. This is where she was raised. She and her mother lived alone for "a long time," before they met Anita's stepfather.
High School, College, and DJ Work
Anita was an exemplary student in high school. She enjoyed learning and reading about new things which made her high school days interesting and simple. As Anita said; "I did awesome in high school and I loved it."
After high school, Anita enrolled at the University of Central Florida. During her time there, she began to work as a DJ in nightclubs as her side gig.
---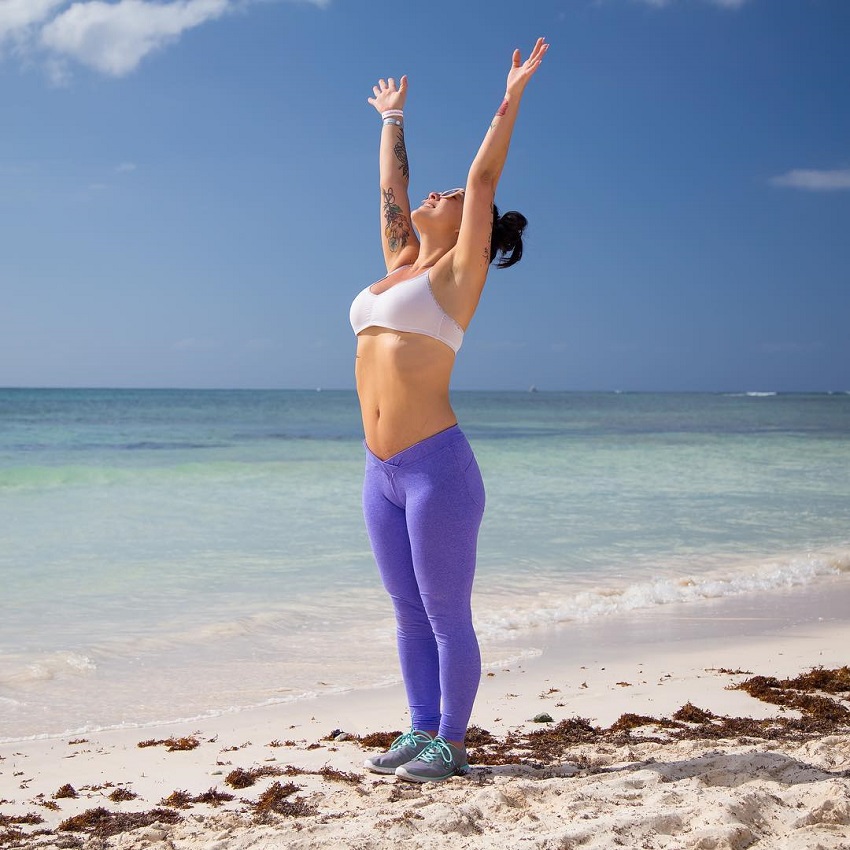 ---
Meeting Her Husband and Dealing With the Transition to Michigan
While she was working as a DJ, Anita met her husband who attended a Film School right next to where her college was. After one year of dating, they moved together from Florida to Michigan.
Unfortunately, Anita had a hard time dealing with the sudden transition from warm and sunny Florida to cold Michigan. Seeing no other way to deal with the change, Anita turned to food and alcohol.
 "We had a great time exploring our new home, but internally I struggled with the change in my life. I did not have a lot of direction as to what I wanted to do with my life."
Sales and New Weight Gain Problems
Because she ate too much food and binged on alcohol, Anita started gaining unhealthy weight on her body.
Initially, Anita ignored her health issues. At the time, she was fully focused on building a career in sales, working as a home sales director and marketing consultant. "I was not happy there, but kept working because we were expecting our first baby," says Anita.
During her pregnancy, Anita's eating habits became worse and worse. Eventually, this saw her weight reach an unhealthy 200 lbs.
---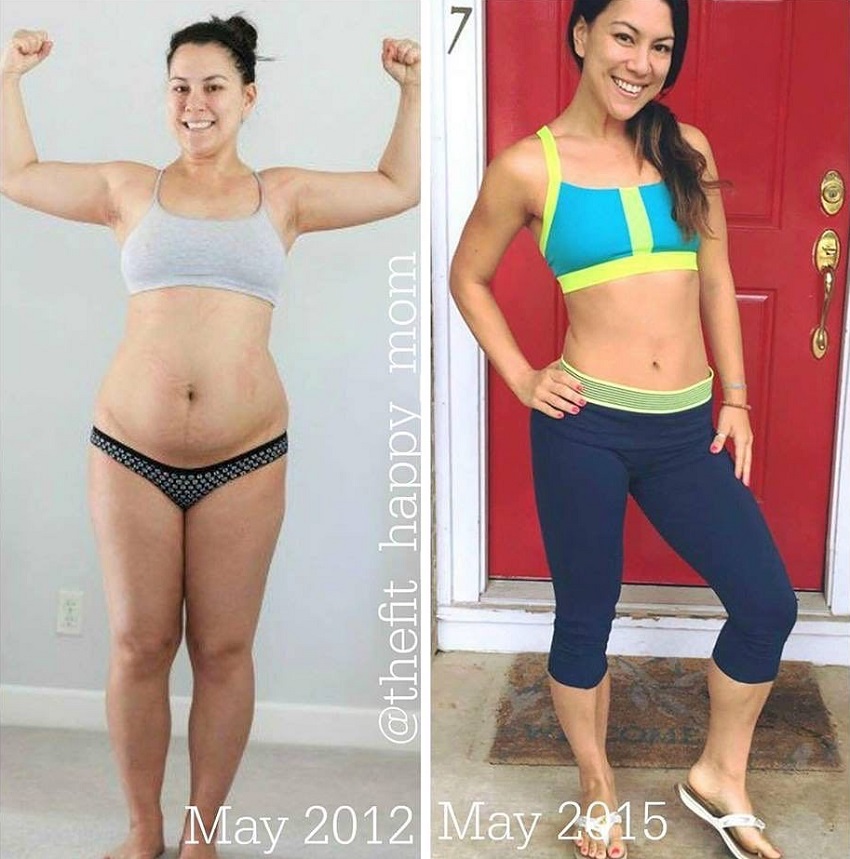 Anita Miron's fitness transformation, during pregnancy and three years later.
---
Bouts of Depression
Although Anita was unhappy with how she looked, she believed that all of her excess weight would be gone after having a baby. However, she was wrong.
The weight didn't go down, and as a result, Anita became more depressed than ever. It was at this point, she realized something needed to change.
Finding a Solution in Fitness
In order to improve her health, Anita reached out to her friend and fitness coach Leslie Kortes. Leslie gave her a fitness program which Anita followed in order to lose excess weight.
In a short space of time, Anita was able to lose 35 lbs of fat, which made her motivated to keep going. The progress kept on coming, as Anita lost another 25 lbs in the following two months.
From this point on, Anita was 'hooked' on fitness. As she says; "I was hooked to the new me and the new life I had started to live. "
---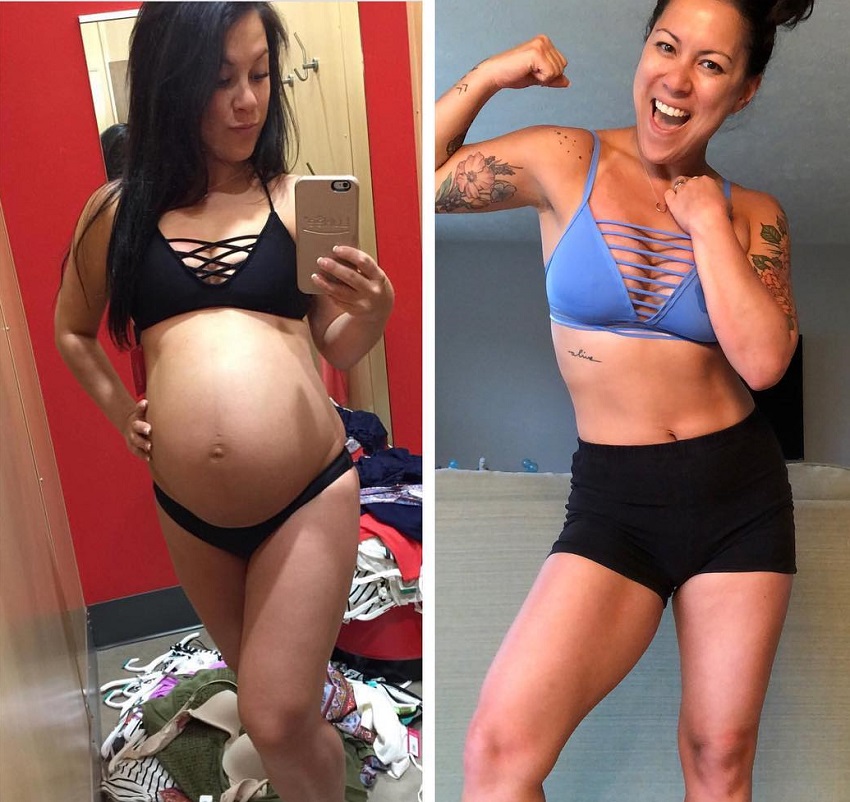 Another picture of Anita Miron's pre- and post-pregnancy transformation.
---
Creating a Lasting Career
Anita was so inspired by her own transformation, that she "wanted to tell the world about it." Her first step was creating her social media accounts, where she shared pictures and videos of her transformation.
More and more people took notice of her pictures, which saw Anita gather a small community of fans on her online profiles.
The success kept on coming, as Anita became not only a recognized fitness coach, but also a huge social media influence for thousands of women out there.
---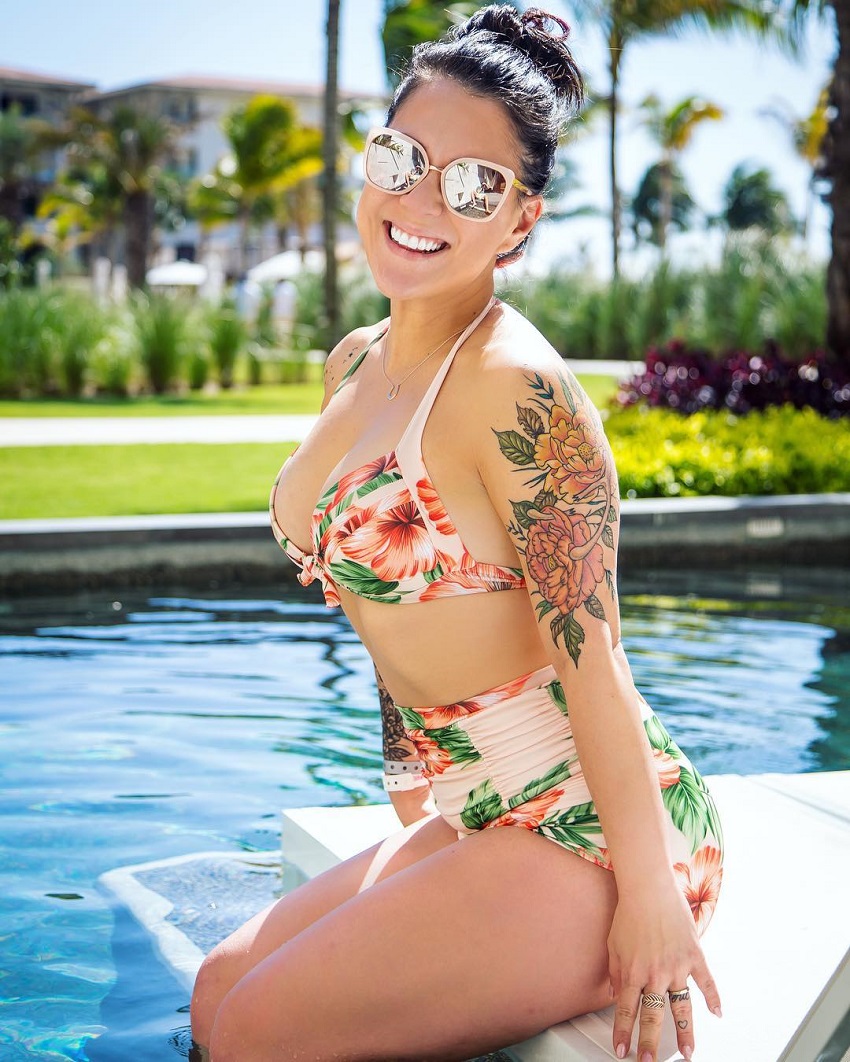 Training
Anita incorporates a variety of exercises in her training program. They range from heavy weight training sessions in the gym, to at-home workouts that can be done at any time.
She always tries to make her workouts healthy for her body in the long run. She does this by adding stretching and warm-up exercises to her training, as this helps keep her muscles strong, healthy, and flexible.
---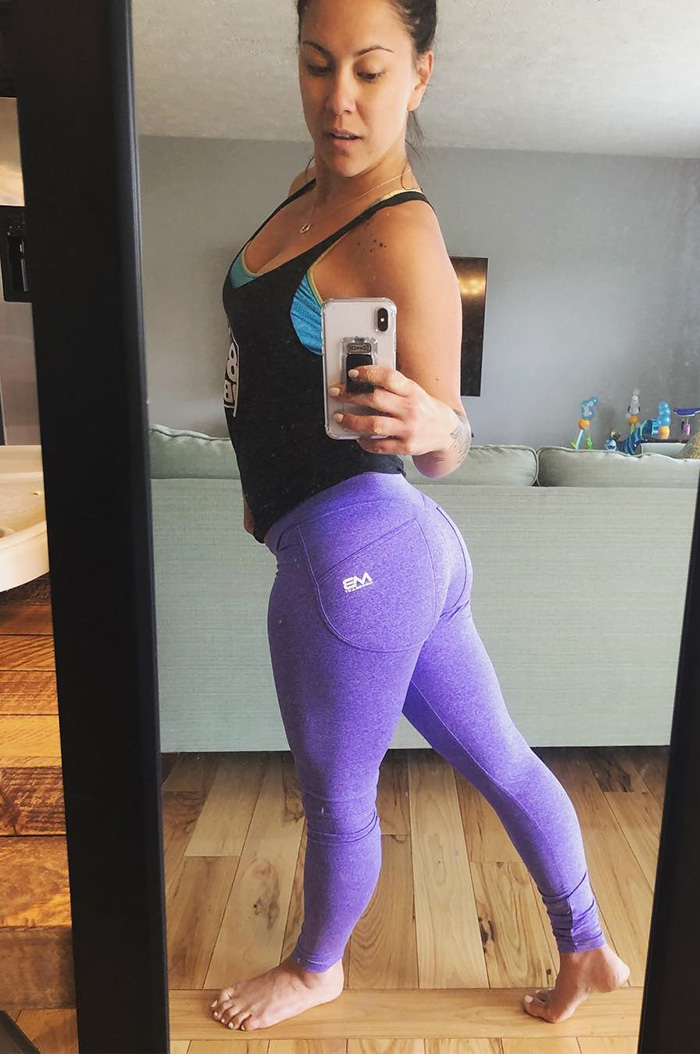 Nutrition
Generally, Anita follows a balanced diet where she eats a little bit of everything in terms of macros. She tries to include some healthy fats, lean proteins, and complex carbs with each of her meals. Along with adding a couple of servings of vegetables with her main meals.
However, when she wants to lose fat, Anita likes to go on a low-carb diet. Throughout this period, she'll base her diet on foods like chicken, avocados, vegetables, and low-glycemic fruits. This approach is what's worked best for Anita in terms of fat loss.
---

Idols and Influences
One of Anita's influences in fitness is Leslie Kortes. Leslie introduced Anita to a fitness program which helped her lose 35 lbs of weight in a short period of time.
Because of this, Anita considers Leslie her good friend, as well as coach and mentor on her fitness journey.
---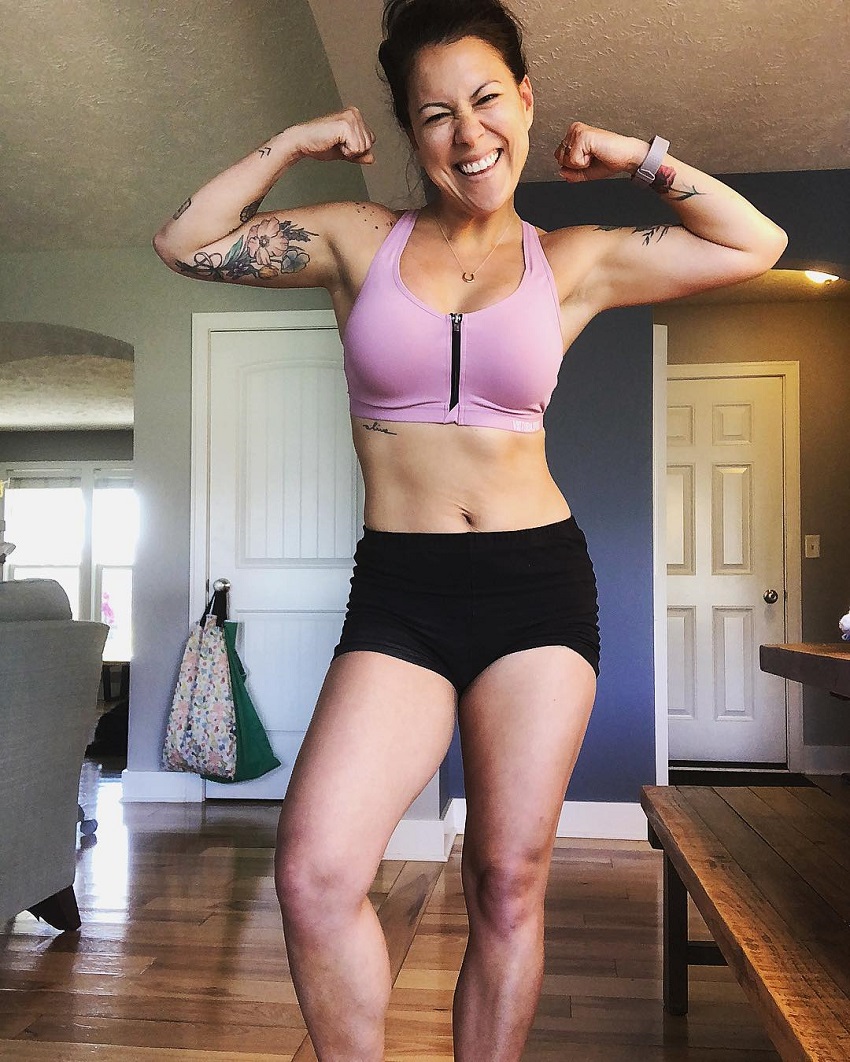 What we can learn from Anita Miron
Anita Miron has shown us that transformation is possible, whether it's in fitness or anything else in life.
If you want to achieve a smilar level of success as Anita, then you should be ready to work hard, stay dedicated, and be willing to sacrifice certain things in your life, such as unhealthy food or alcohol – just like she did.