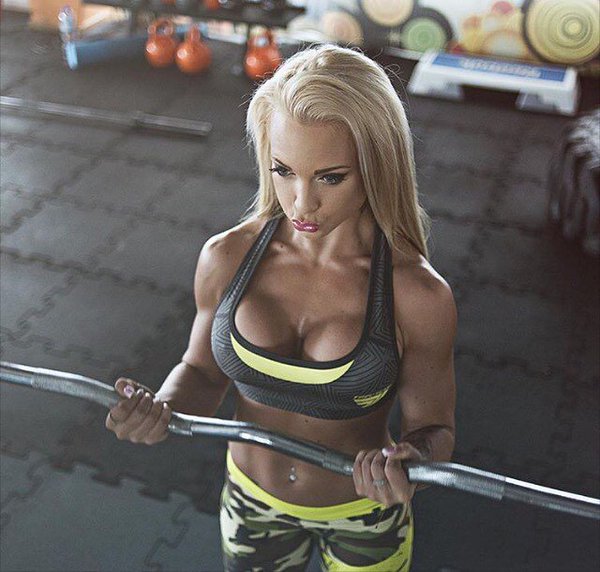 Andrea Neumannova
Professional Bikini Competitor, Personal Trainer, Fitness Model
Andrea Neumanova is a Slovakian Professional Bikini and Figure competitor, fitness model, and an online personal trainer from Slovakia.
Originally from Bratislava, Andrea didn't have an easy life growing up. When she was 9, Andrea was diagnosed with Gastrointestinal perforation. Which was one of the many health problems she suffered with in her youth. Because of her illnesses, she spent most of her childhood and early teenage years in a hospital.
By the time she was 16, Andrea got out of hospital and started leading a normal life – like the rest of her peers. She soon discovered the gym, and started training to improve her "well-being". From that point on, she developed a passion for weightlifting, and her physique slowly started improving.
After a few years spent in the gym, Andrea built a great body and later on, she became a bikini competitor. It didn't take her long to start winning top results, which made her famous in her homeland. Because of this success, Andrea established herself as one of the top fitness models and bodybuilding icons from Slovakia.
This is her story:
---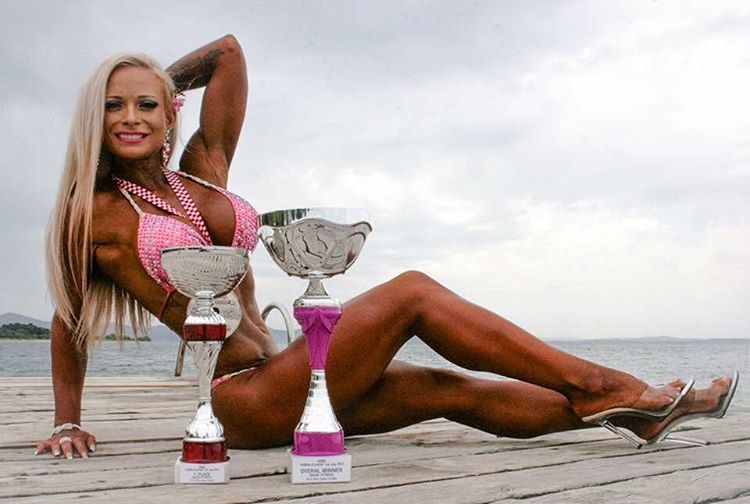 Athlete Statistics
Full Name: Andrea Neumannova
Weight
Height
Year of Birth
Nationality
Under 115lbs (52.2kg)
5'2" (157.5cm)
1989
Slovakian
Profession
Era
Professional Bikini Competitor, Personal Trainer, Fitness Model
2010
| | |
| --- | --- |
| Weight | Under 115lbs (52.2kg) |
| Height | 5'2" (157.5cm) |
| Year of Birth | 1989 |
| Nationality | Slovakian |
| Profession | Professional Bikini Competitor, Personal Trainer, Fitness Model |
| Era | 2010 |
---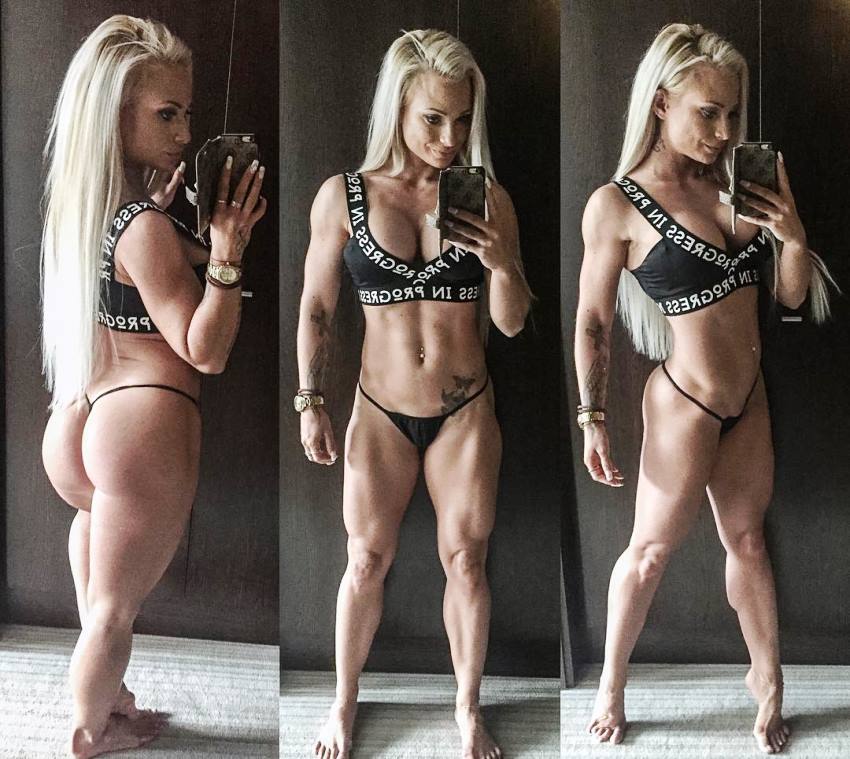 Accomplishments
Andrea Neumannova is the owner of her own personal training and clothing line business. She's also a fitness model and a professional bikini competitor.
In 2014 she won the Adria Cup which was held in Croatia.
---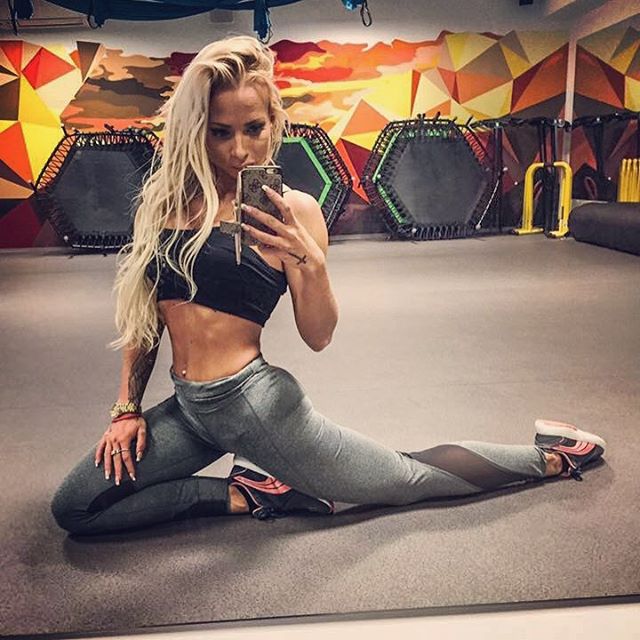 Biography
Health Problems
Andrea Neumannova was born and raised in Bratislava, the capital city of Slovakia. Growing up, Andrea wasn't the athletic type, and she never had an interest in sports.
At the age of 6, she was diagnosed with an "extremely weak immune system" and vitamin deficiency. By the time she turned 9, Andrea's intestines ruptured. Andrea was immediately rushed to hospital to undergo surgery.
Because of the traumatic experiences she had to go through at an early age, Andrea's mental health also suffered.
She spent over 6 years in hospital, and at the age of 16, she fully recovered. After she was released from hospital, Andrea weighed only 36 kilograms. The doctors advised her that she needed to exercise and watch her diet in order to become healthy again.
Gym Discovery
As the years went by, Andrea's physical health slowly improved. However, he mental health still suffered. She said she wasn't happy with her life because of the bad habits and relationships she had with people at the time. She knew she needed a way to get herself "out of the negativity."
It was at this point when Andrea decided to start going to the gym, as a way to release her energy.
At first, she only did cardio and basic body-weight exercises. But, after a few weeks, Andrea became confident in her abilities and decided to give weightlifting a try.
This is what Andrea said after spending some time lifting heavier weights; "The feeling was really new for me and it was amazing. I made something for myself and my body. I felt better and better each day, and I eventually became addicted to that feeling." – Andrea Neumannova
---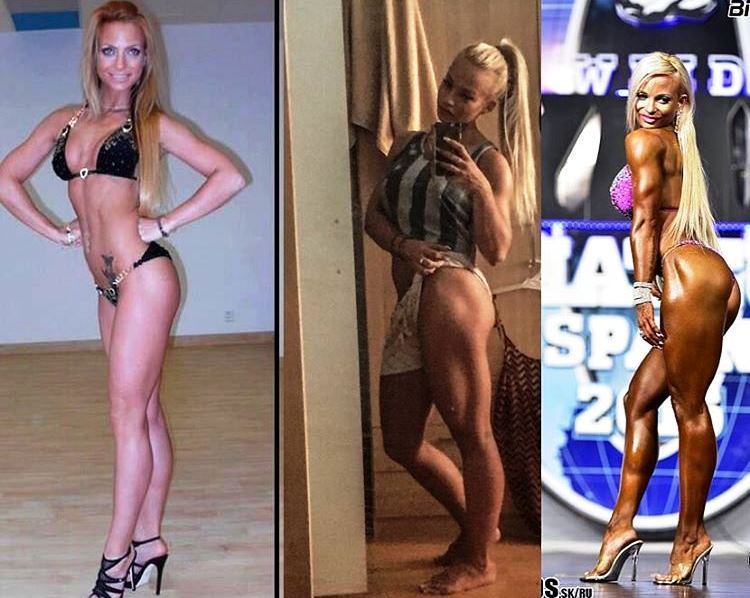 ---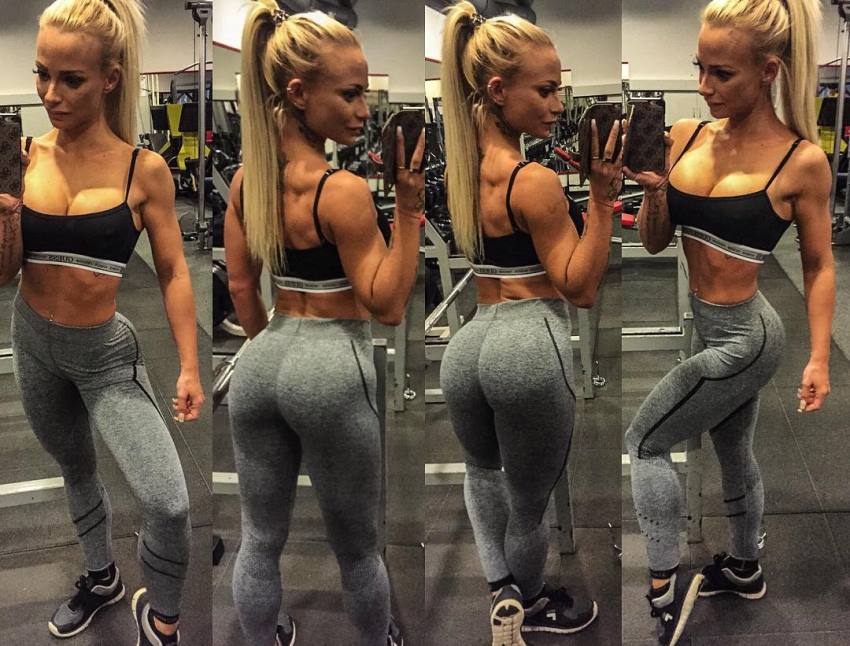 ---
Competition Days
With a new approach to her training regimen, it didn't take Andrea long to build a great figure. Her potential and hard work were noticed by Gabriel Toth. A former athlete who approached her in the gym and suggested she should compete.
After thinking it over, Andrea decided to give it a go. She researched more about competing, and started preparing for an upcoming local show in Bratislava.
With the help of one of her experienced friends, Andrea brought her best version to the stage and won her first show.
Needless to say, Andrea was thrilled by her early success and was "super-inspired" to continue working hard. From this point, she eventually went on to win more prestigious shows.
Success in her Fitness Career
Andrea continued competing in local shows, where she saw great results. However, during that time, she had financial problems. Andrea had to find a way to sustain her diet and training regimen if she wanted to succeed in the fitness industry.
She was soon approached by a company who offered her a sponsorship deal. This is when Andrea could finally focus on her competitions and training once again.
Winning Her Pro Card
Over the course of several years, Andrea achieved impressive results in both local and regional competitions. Eventually, after many years of hard work, she stepped on stage at the 2012 Slovakian National Bikini competition, and took took home 1st place. This is where she earned her Pro card.
After 2 years of constant competing, Andrea took part at the 2014 Adria Cup in Croatia, winning the show.
This is where she decided to take a longer break from the stage. With her inspirational story and great achievements, Andrea cemented her place as one of the best bikini bodybuilders to come from Slovakia.
---
Training
Andrea's Favorite Exercises
Andrea's favorite body parts to train are her back and shoulders. Her top exercises are wide grip pull-downs, incline dumbbell press for the chest, back extensions, and narrow grip barbell rows.
Andrea says that her arms are her least favorite body part to train.
Her shoulders are her most lacking body part, and that's one of the reasons why Andrea likes to train them 2-3 times per week.
Losing Weight
When preparing for a competition, Andrea will usually do a lot of High-Intensity Interval Training during the week.
On Saturdays and Sundays, she does steady state cardio, which according to her, can be either running outside or on a treadmill.
---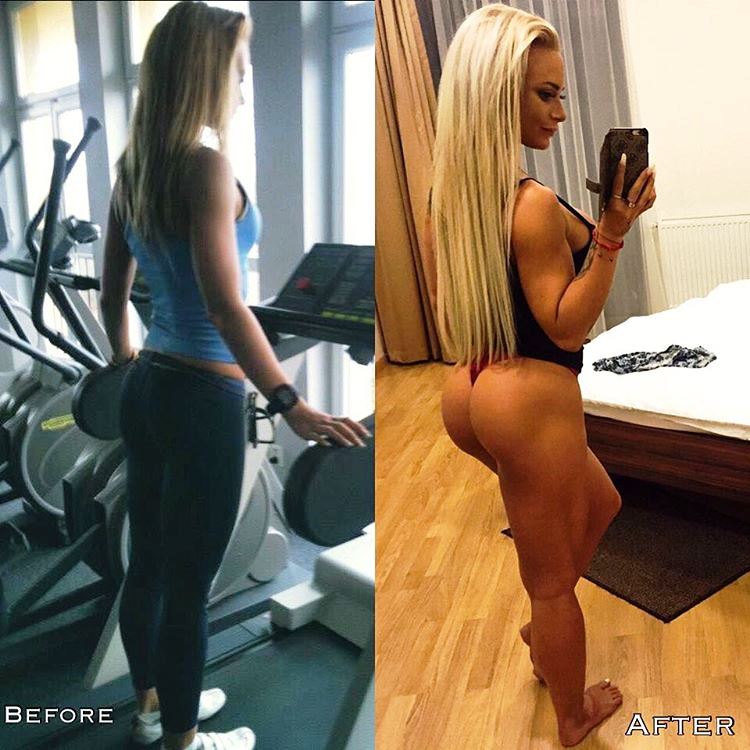 Nutrition
Keto Diet
Andrea has been practicing the keto diet for over 3 years, and she says she's impressed with the results. She says that carb cycling doesn't tend to work for her, and says how increasing fat and protein intake while minimizing carbohydrates, yields her best outcomes.
During her preparations for a competition, Andrea usually eats between 400-600g of boneless chicken breasts a day. Along with 150 grams of healthy fats, which Andrea says, "is essential" for her health and muscle retention.
Supplementation
Andrea isn't a "huge fan" of supplements because she says they tend to cause a rash on her face whenever she takes them. Andrea says one of the reasons for that, are traces of nuts that most of the supplements contain, which is why she avoids using them altogether.
---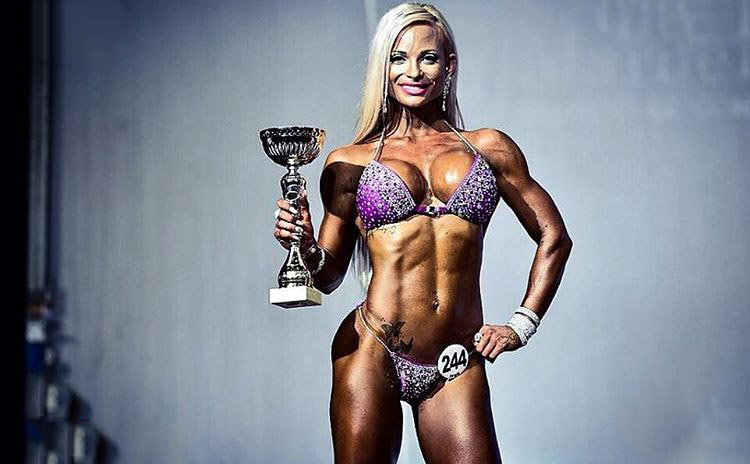 What we can learn from Andrea Neumannova
Andrea Neumannova had to face many adversities throughout her childhood. From having an extremely weak immune system to being hospitalized for an intestinal rupture. She went through all of it with incredible strength, and proved to everyone that willpower is the key component of success.
Despite the unfortunate circumstances, she prevailed and became a fitness icon.
By having the same determination and willpower as Andrea, you too could overcome obstacles in your life – and ultimately make your goals into a reality.
"What doesn't kill you makes you stronger. For me, this was literally the case." – Andrea Neumannova