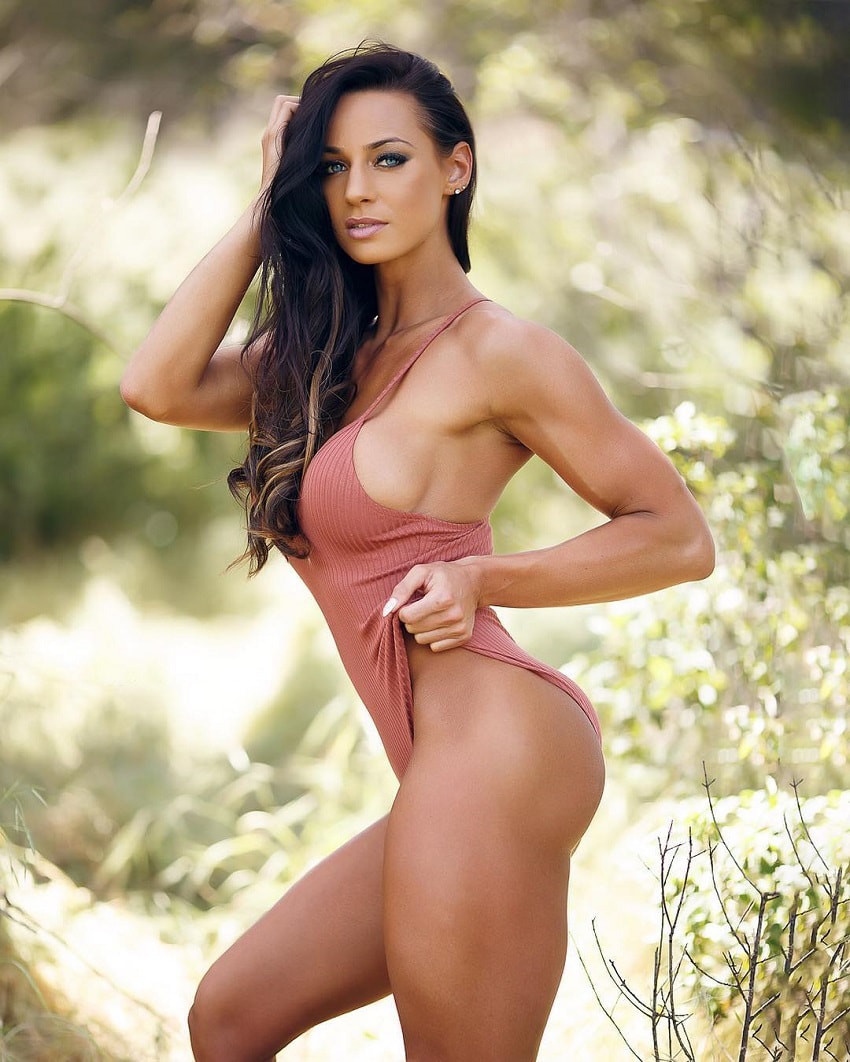 Amy Leigh-Quine
Fitness Athlete, Brand Ambassador, WBFF Bikini Pro
Amy Leigh-Quine is a WBBF Fitness athlete, personal coach, and brand ambassador from London, England. Amy initially wanted to become a fashion model, but her wishes were quickly turned down by modeling agencies. The agencies told Amy that she didn't have the potential to become a fashion model.
Undeterred by the rejection, Amy began looking for other types of modeling. It was at this point she came across fitness and bikini competitions, and she hasn't looked back since.
Through weight training and healthy nutrition, Amy sculpted an amazing physique which allowed her to become a fitness model, WBFF Bikini competitor, and huge influence for countless people online.
This is her story:
---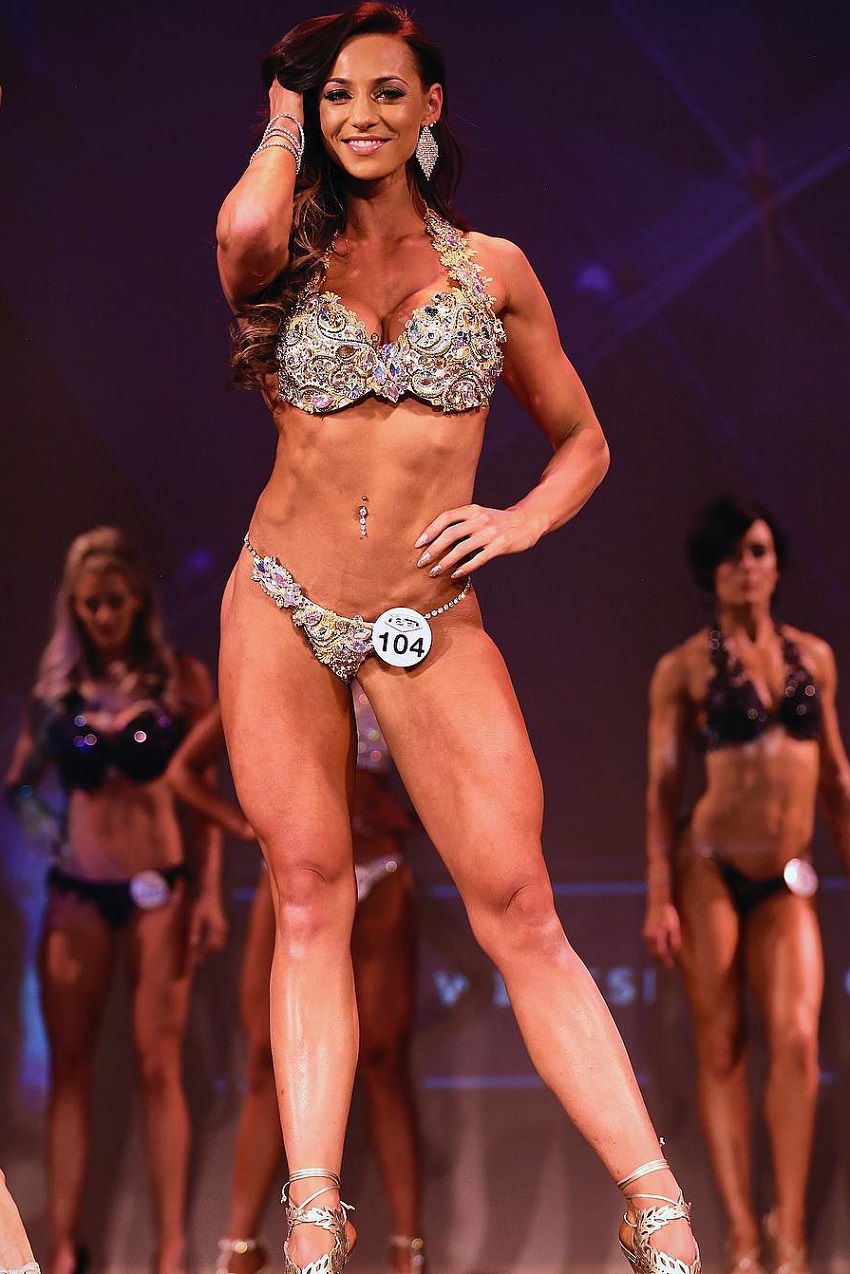 "Dear past, thank you for all the lessons. Dear future, now I'm ready."
Athlete Statistics
Full Name: Amy Leigh-Quine
Weight
Height
Bust
Hips
135 - 145lbs (61.2 - 65.8kg)
5'7" (170cm)
83cm/33inch
86cm/34inch
Waist
Nationality
Profession
71cm/28inch
British
Fitness Athlete, Brand Ambassador, WBFF Bikini Pro
Era
2010
| | |
| --- | --- |
| Weight | 135 - 145lbs (61.2 - 65.8kg) |
| Height | 5'7" (170cm) |
| Bust | 83cm/33inch |
| Hips | 86cm/34inch |
| Waist | 71cm/28inch |
| Nationality | British |
| Profession | Fitness Athlete, Brand Ambassador, WBFF Bikini Pro |
| Era | 2010 |
---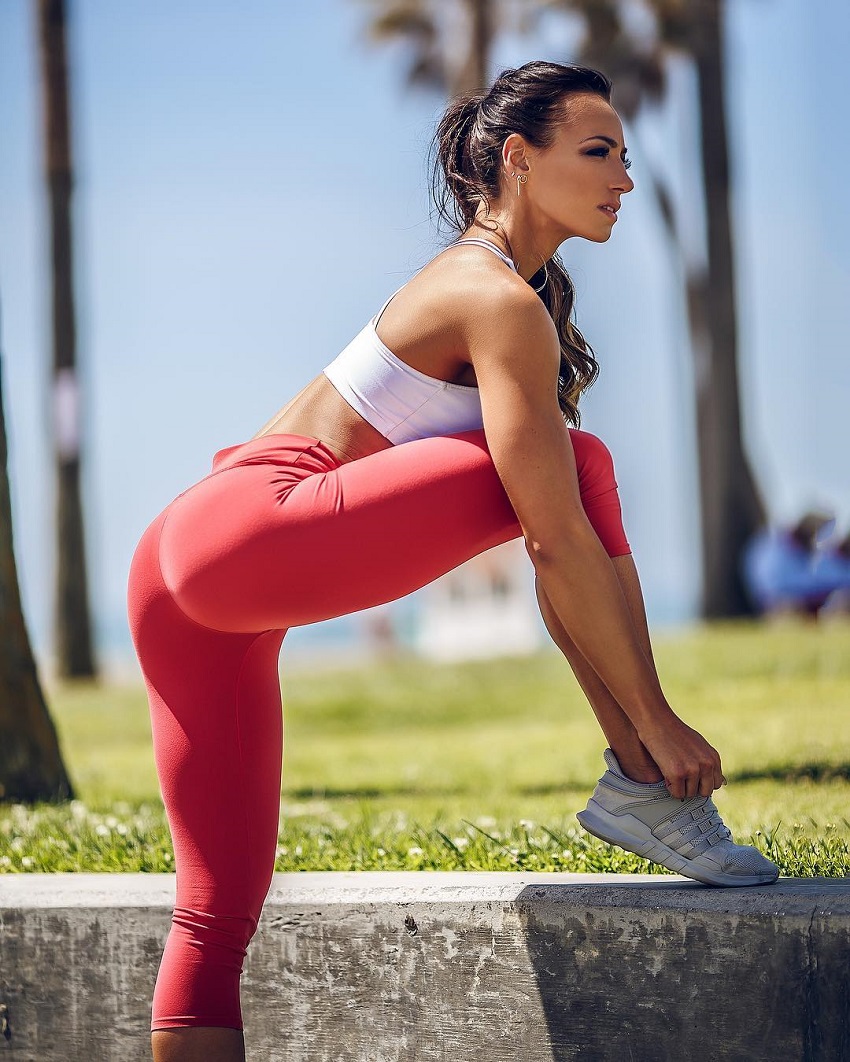 "What makes you belly laugh?! I just want to laugh and smile as much as possible whilst helping others too also."
Accomplishments
Career Achievements
London School of Modelling Graduate
WBFF Bikini Pro Athlete
Personal Trainer
Online Transformation Coach
Competition Preparation Coach
Fitness Competitions
2014
UKBFF Kent Klassic, Bikini fitness category, 1st place
WFC Championships Body Power, 2nd place
UKBFF British Championships, 3rd place
2015
UKBFF Nationals, 4th place
---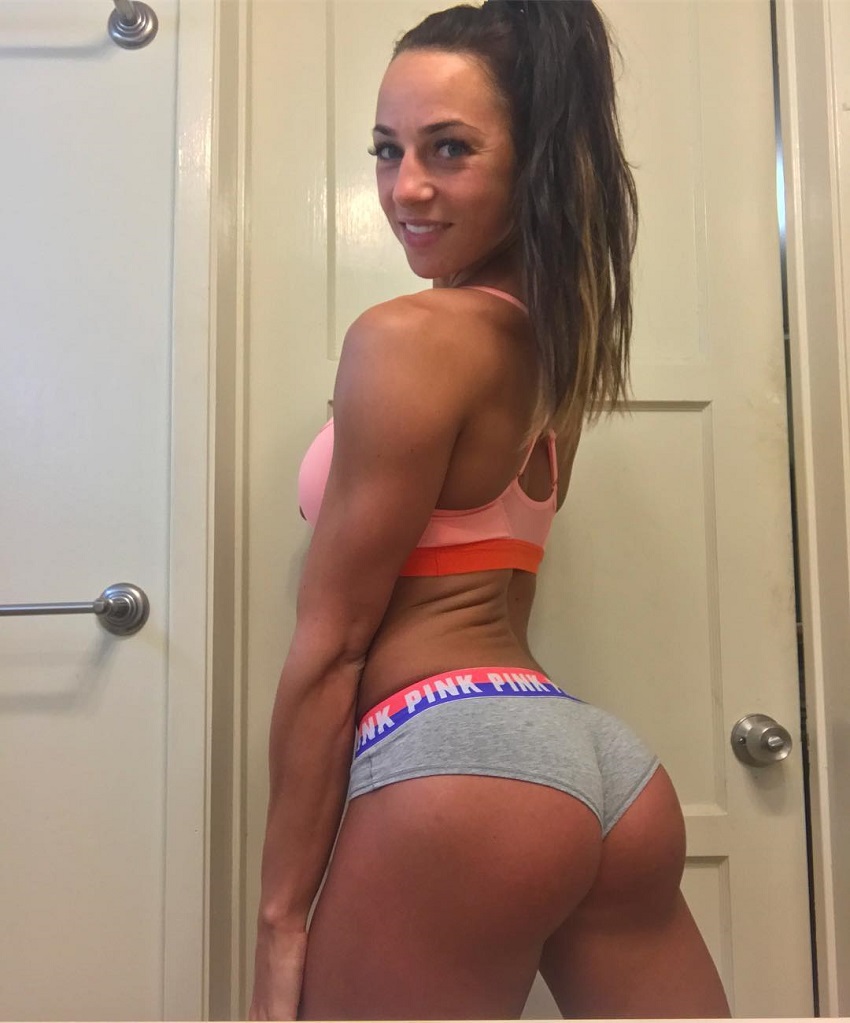 "I always wanted to make it in the modeling industry. After being turned down by a fashion agency, I didn't want to give up on my dream, so I looked for other areas in the modeling world and came across some of the top fitness models we have today and thought that was a much more suited area of the industry for me."
Biography
Finding Opportunities
Hailing from London England, Amy Ligh-Quine has enjoyed playing sports and exercising since her early childhood. However, she'd never really considered a career in fitness competitions.
It wasn't until 2014, when Amy's views towards fitness changed. Around this period, Amy developed a passion for fashion modeling. Unfortunately, she was turned down time and time again by modeling agencies who didn't believe she'd held the potential to become a fashion model.
However, Amy didn't let this knock her back. Instead, she began searching for other types of modeling. It was around this time, when Amy discovered fitness modeling and bikini competitions.
Impressed by the fitness physiques she saw, Amy joined the gym for the first time in early May 2014.
---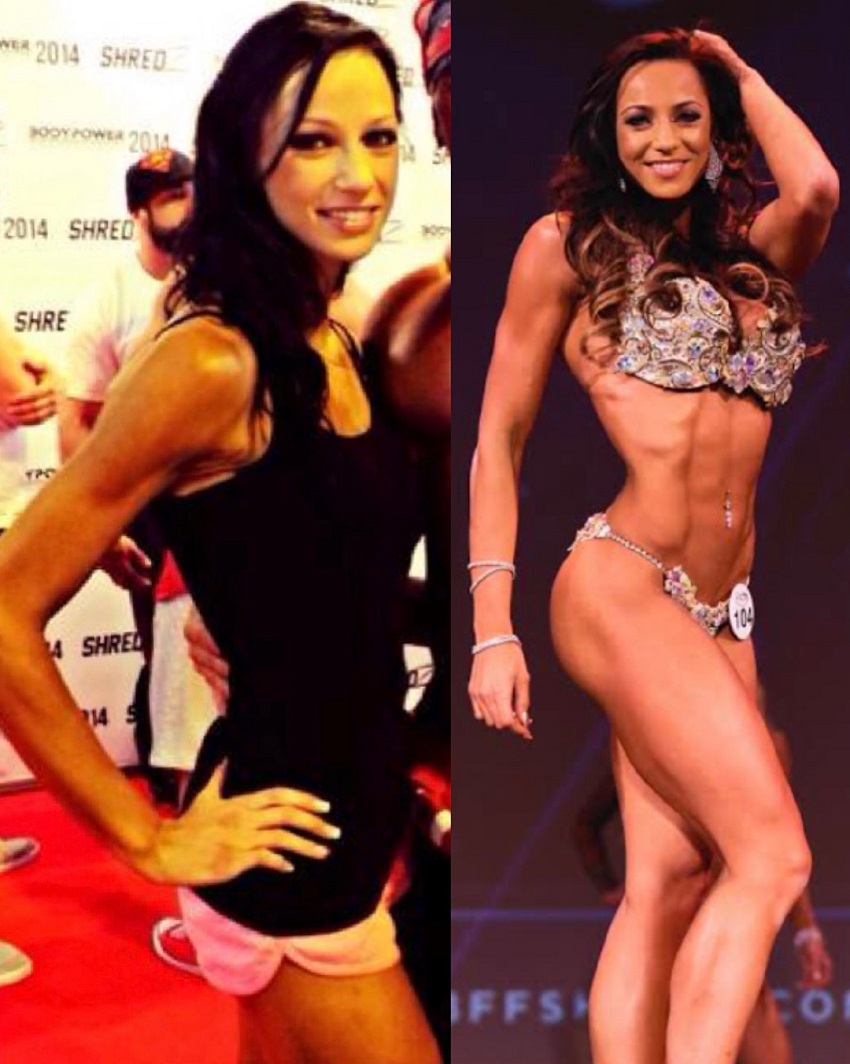 Amy Leigh-Quine's fitness transformation.
---
Physique Improvements
Amy found inspiration to train because of her best friend – she saw her friend's physique improve in front of her own eyes.
As a result, Amy became motivated to do the same with her own physique. She said; "my best friend started training and seeing her body change was crazy."
From this point on, Amy's interest in fitness grew rapidly. In her own words; "I got myself a diet and training regime. Next thing, I was hooked."
Fitness Competitions
After several months of training under the guidance of her friend, Amy's physique improved significantly. This, in turn, motivated her to test her physique on the fitness stage to see how well she'd fare against other female contestants.
Then, the show day came. It was the UKBFF Kent Klassic, where Amy took her debut victory – winning the bikini fitness class.
This early victory inspired Amy to continue with her strict dieting and training protocols, to ultimately win more titles.
---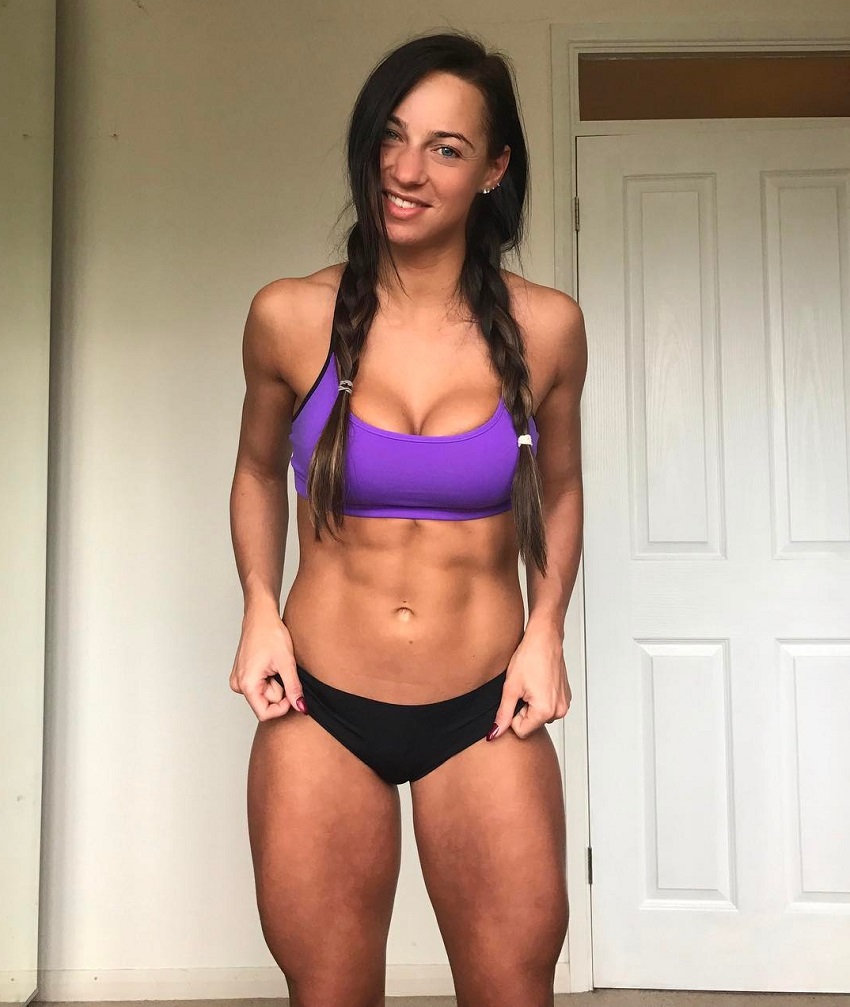 ---
Becoming Recognized for her Achievements
By 2015, Amy had four contests under her belt. They were;
2nd WFC Championships Body Power 2014
1st UKBFF Kent Klassic 2014
3rd UKBFF British Championships 2014
4th UKBFF Nationals 2015
After her last contest in 2015, Amy decided to take a break from competitions. Instead, she aimed at furthering her career in other areas. Such as social media, modeling, and brand sponsorships.
She soon began achieving what she'd previously set for herself – becoming a social media persona, brand ambassador, and inspiration for thousands of people online.
---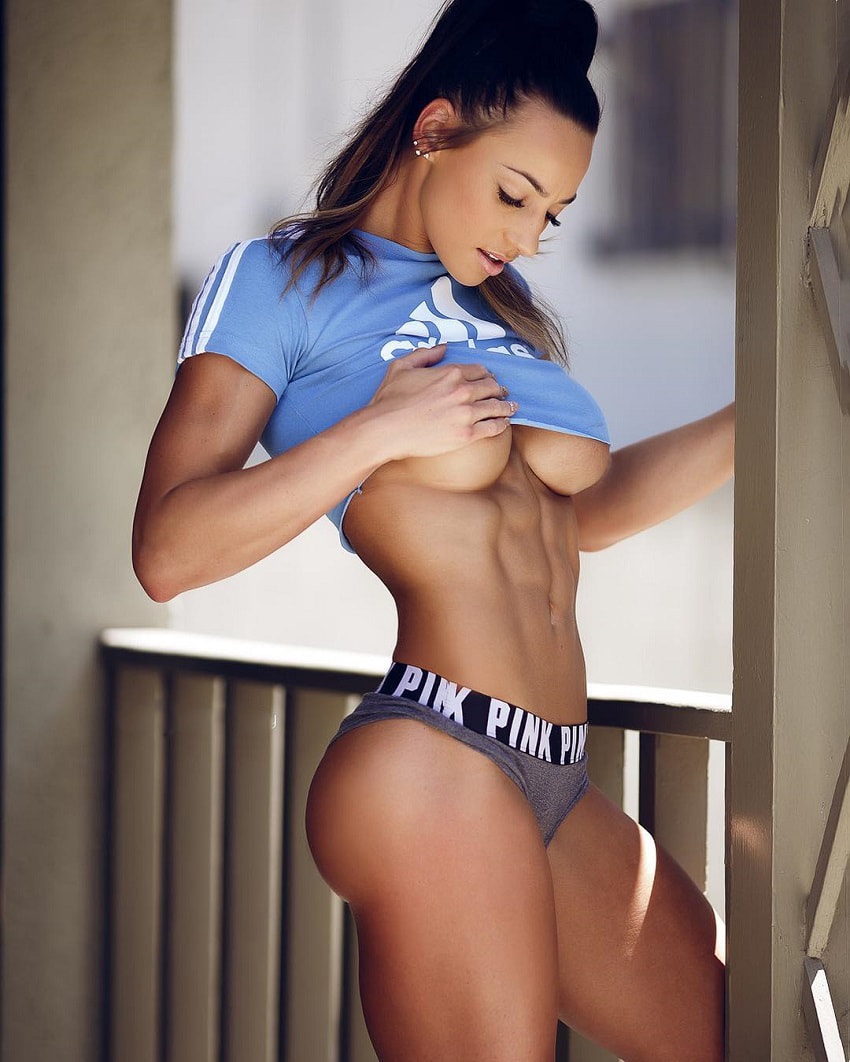 "I absolutely love getting all dressed up… I don't get many chances to as I dont go out too often but when I do, I feel fabulous."
 Training
Amy follows a split workout routine. That is to say, she trains different muscle group each day.
She incorporates both weight training and cardio, in order to stay lean and strong all-year-round.
In regards to Amy's favorite exercises, they are sumo squats and deadlifts. These movements activate Amy's glutes, legs, her core, and back.
"I love a good old heavy sumo squat, it is always a staple in my glutes program. My best piece of advice is activation… make sure you can really feel your glutes firing before you even start your workout."
---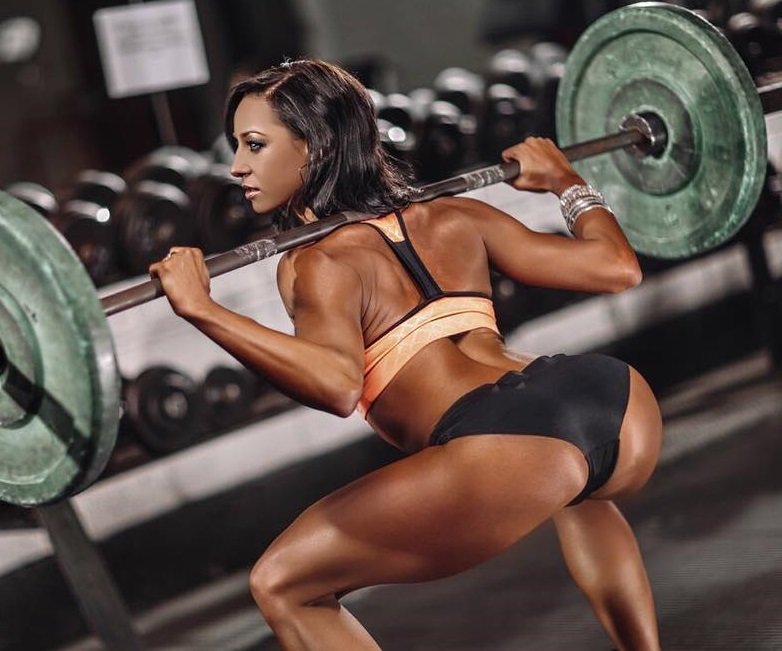 Nutrition
Amy doesn't find it difficult to keep a clean diet for long periods of time. As she says;  "I love clean eating all year round."
Amy's favorite foods are chicken and sweet potatoes, she says she could "eat that all day long!"
However, there are also 'splurge' days in Amy's diet regimen. On certain occasions, she'll allow herself to eat anything that her body craves – be it something sweet, or salty.
Supplements in Amy Leigh-Quine's Stack
Amy isn't a big believer in supplements, she says it's possible to get all the nutrients through solid food alone.
That said, here are the only two supplements Amy takes;
---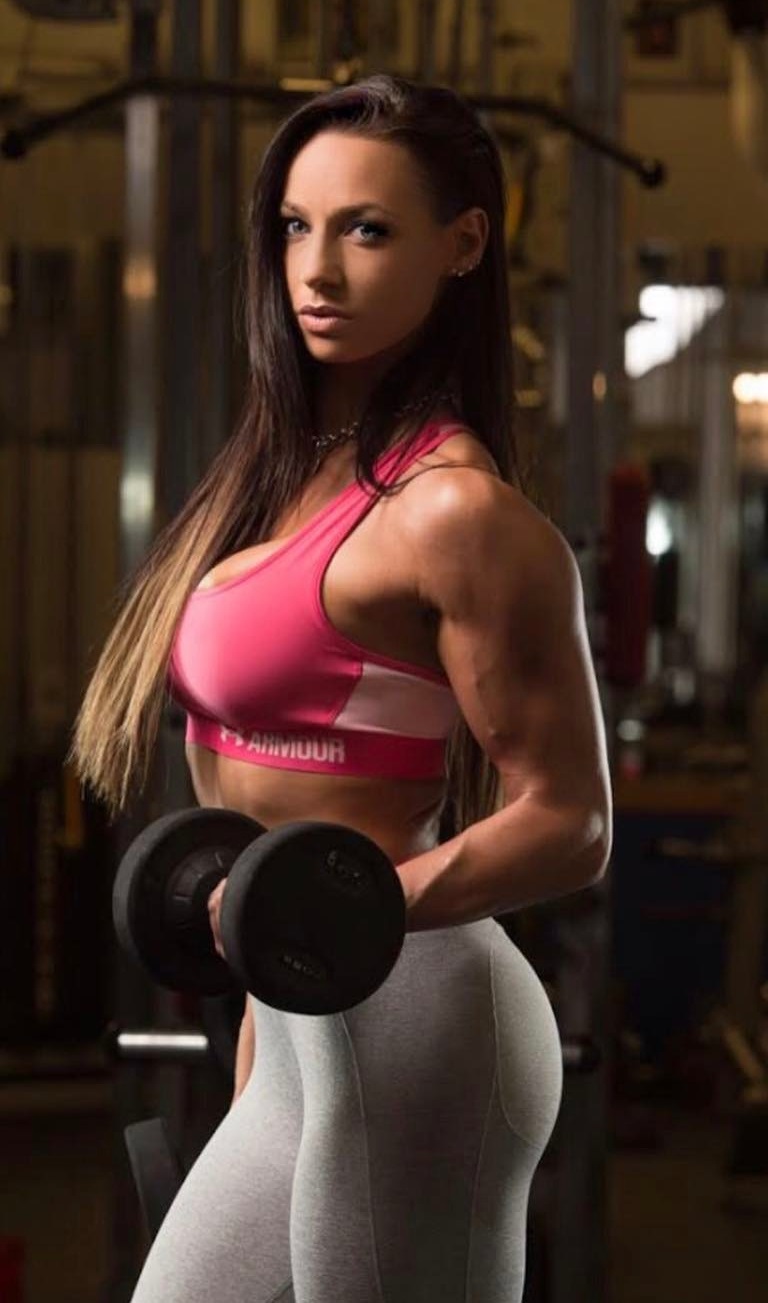 "I work for this, I sacrifice for this. I fail, and I try again. Things change. I adapt. I lose motivation, and I find it. – I'm just human but I don't want to be average."
Idols and Influences
Michelle Lewin is one of Amy's idols in fitness. Here's Amy describing Michelle; "I just think she is amazing and seeing her pictures and posts motivate me every day."
Other idols Amy looks up to are Jessica Arevalo and Aaron Shumake. She says, these two fitness models have an inspirational mindset and view on the fitness lifestyle – something that Amy looks up to and tries to emulate.
---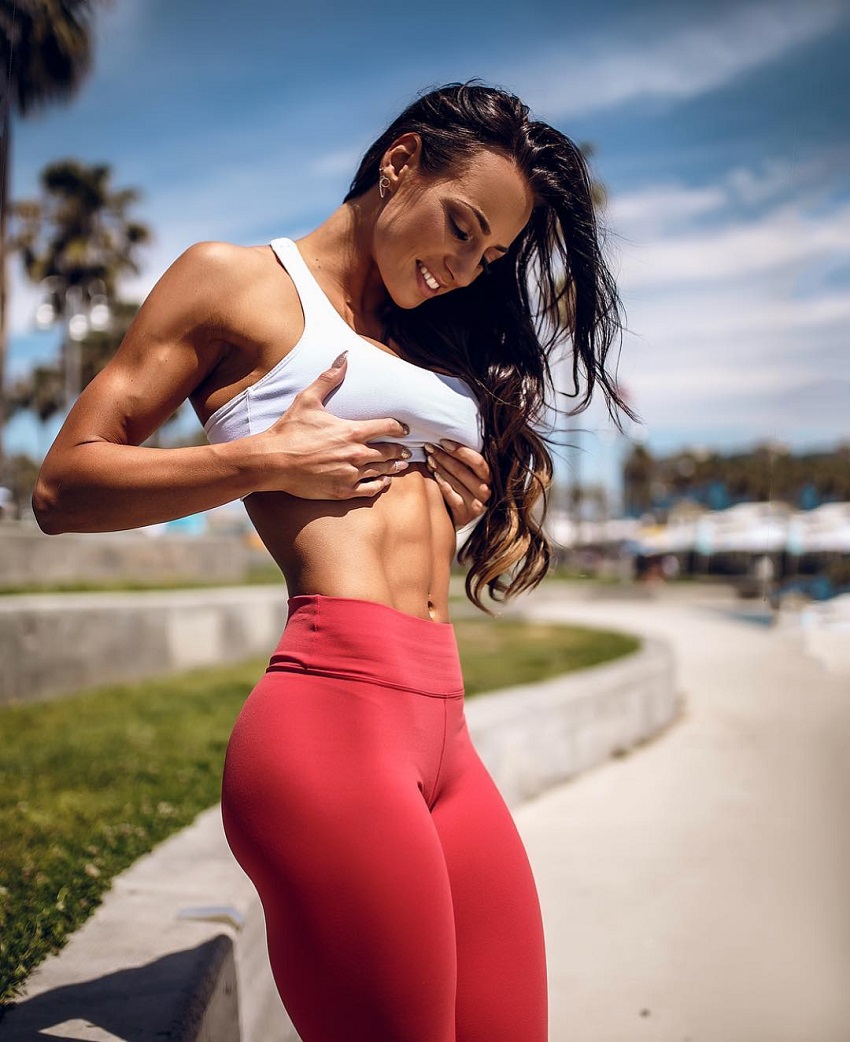 "Reasons to smile… I love you guys all so much!! Thank you for following me and all of the likes and comments. I truly appreciate you taking your time out to do this. I try and read all of the comments even if I don't get back to them on my busier days but please know they are appreciated!!"
What we can learn from Amy Leigh-Quine
Although Amy Leigh-Quine initially planned to become a fashion model, however, a certain turn of events steered her life in a different direction.
After being rejected by modeling agencies, Amy decided to try other types of modeling – including fitness and bikini. Since making this decision, Amy has never looked back.
The main takeaway from Amy Leigh-Quine's story is, to never get discouraged by rejections in life. These rejections could very well be something that will redirect you to better things – just like it happened to Amy Leigh-Quine.