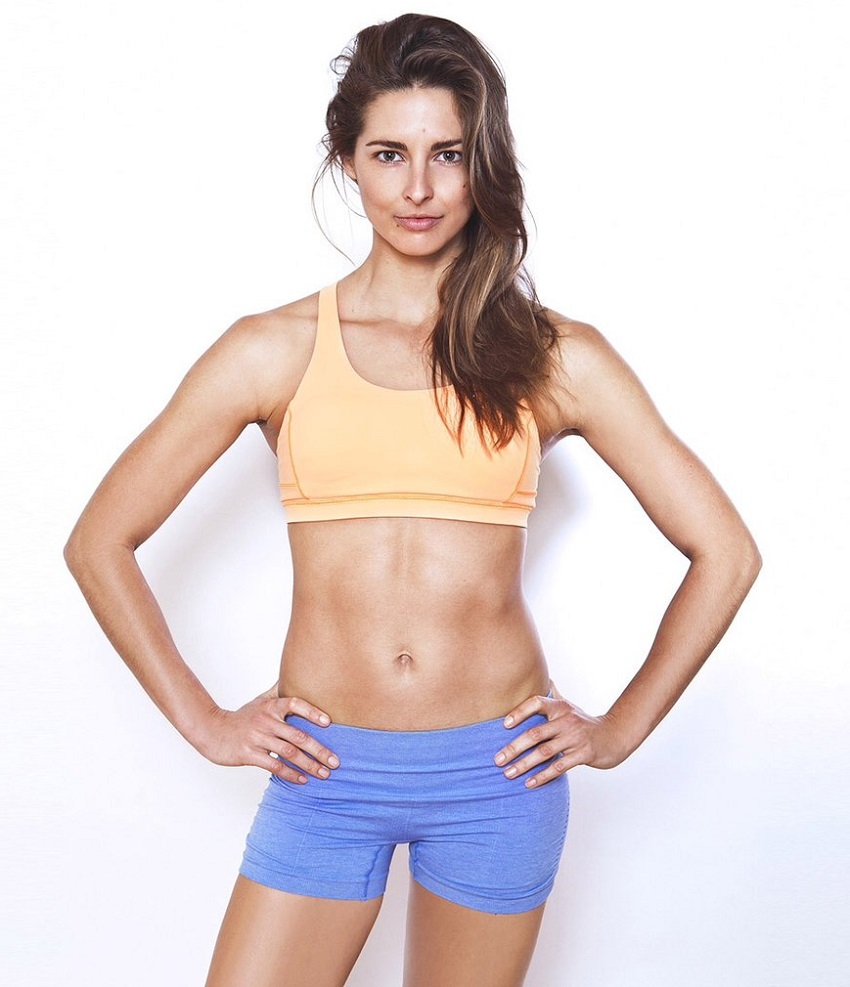 Amanda Bisk
Yoga Teacher, Fitness Model, Exercise Physiologist, Pole Vaulter
Amanda Bisk is an Australian Yoga Teacher, Fitness Expert, and former Pole Vault competitor. She has numerous career awards under her belt and countless followers on social media. However, things weren't always going well for Amanda.
From being forced to abandon her career in Pole Vault, to becoming a fitness and yoga instructor, Amanda has had to battle with adversity every step of the way. She's overcome life crisis, depression, and many other adversities on her way to becoming the success she is today.
This is her story:
---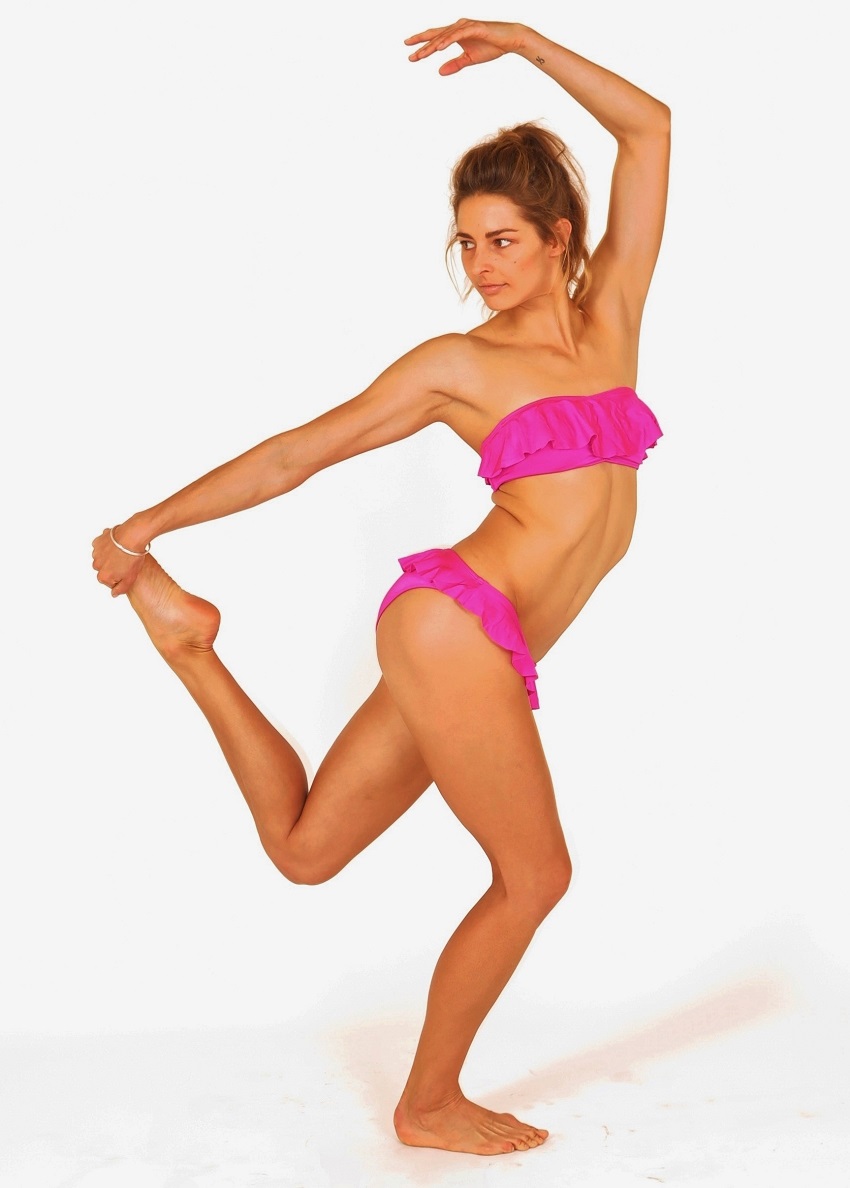 Athlete Statistics
Full Name: Amanda Bisk
Weight
Height
Age
Date of Birth
125 - 135lbs (56.7 - 61.2kg)
5'10" (177.5cm)
37
March 3, 1986
Nationality
Profession
Era
Australian
Yoga Teacher, Fitness Model, Exercise Physiologist, Pole Vaulter
2010
| | |
| --- | --- |
| Weight | 125 - 135lbs (56.7 - 61.2kg) |
| Height | 5'10" (177.5cm) |
| Age | 37 |
| Date of Birth | March 3, 1986 |
| Nationality | Australian |
| Profession | Yoga Teacher, Fitness Model, Exercise Physiologist, Pole Vaulter |
| Era | 2010 |
---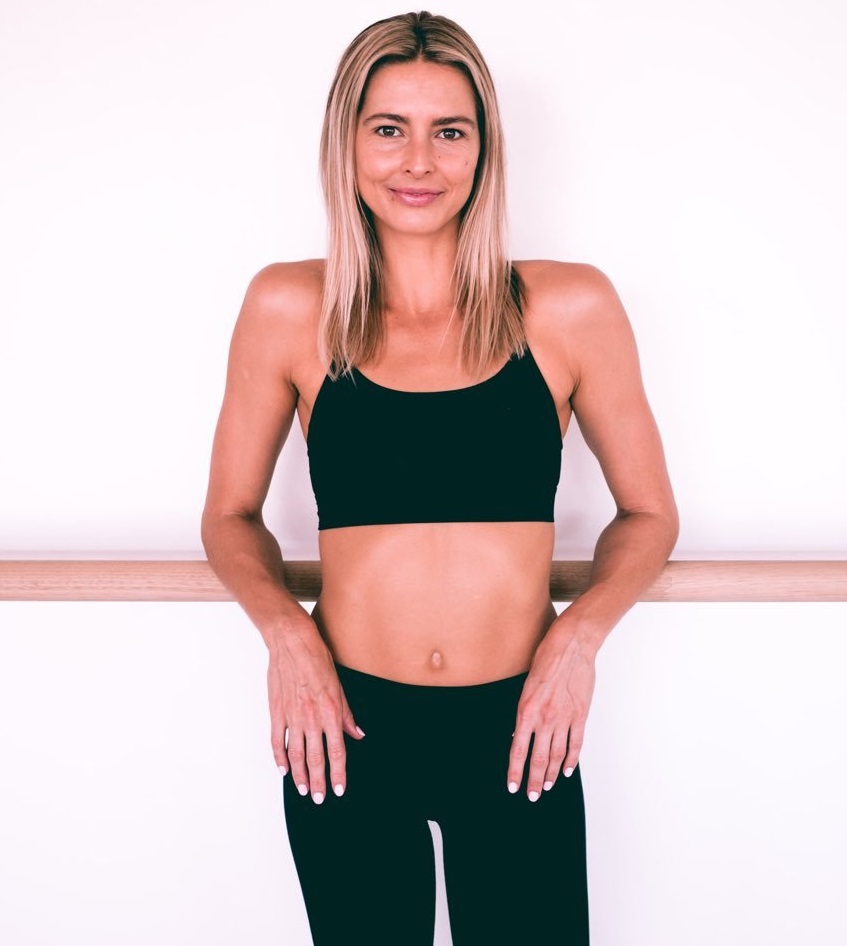 Accomplishments
Education and Career Achievements
Australian Pole Vaulter – Commonwealth Games 2010 | World University Games 2009.
Accredited Nation Pole Vault Coach – Athletics Australia
National High Jumper at the West Australian Institute of Sport

Gymnast at the West Australian Institute of Sport

Graduate Diploma in Exercise Rehabilitation – University of Western Australia


Bachelor of Science (Exercise and Sports Science) – Edith Cowan University

Personal trainer
---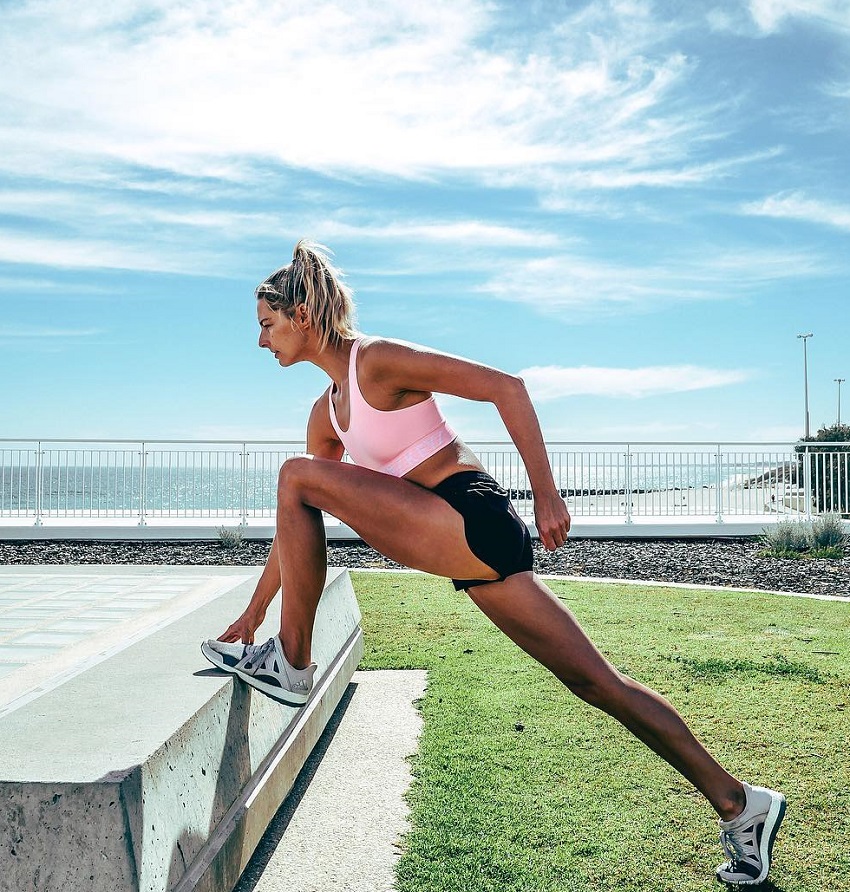 Biography
Battle With Extreme Fatigue
Hailing from Perth, Australia, Amanda Bisk had a whole career in pole vault laid out in front of her. Throughout her childhood and early adulthood, Amanda practiced this discipline with a goal of becoming an Olympic athlete.
In 2011, she was about to make her dreams a reality by debuting at the London Olympics. However, things soon took a turn for the worse.
Due to unknown reasons at the time, Amanda started feeling extremely fatigued. As someone who was always naturally energetic, Amanda realized something wasn't right.
Amanda began training less while focusing on her recovery, hoping that it would fix the problem. But this didn't work. In fact, things only got worse for Amanda over the months. She started feeling exhausted and lightheaded, and her glands became swollen.
Finding the Cause of Her Health Problems
Despite going to doctors and specialists, Amanda couldn't figure out the cause of her health problems. She started taking iron and Vitamin B supplements in a hope this would improve her energy, but this didn't work either.
Not knowing the cause of her illness, only lead Amanda to feel even worse.
She said; "All l I wanted was to train and to be 'me' again. I had lost my spark but no one had the solution. My tests were coming back clear but I was feeling worse. Not knowing what was wrong was breaking me."
Finally, after months of struggle, Amanda discovered the root of her health problems – it was a chronic fatigue syndrome. Amanda developed the illness due to different reasons. One of them being the strain she put on her body from constant pole vaulting.
Amanda realized she needed to stop altogether, or face even worse symptoms. It was an extremely hard decision, but Amanda had no other choice – she had to end her pole vaulting career.
---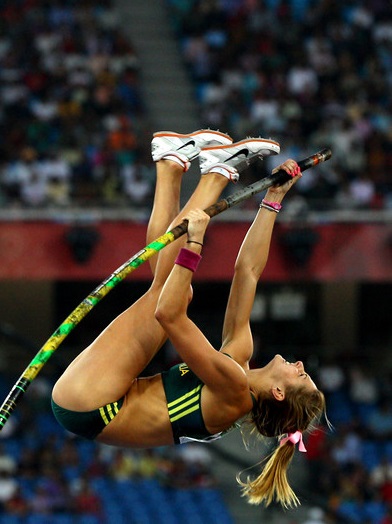 Amanda Bisk competing in Pole Vault.
---
Making a Difficult Decision
Here's Amanda talking about her decision to leave her pole vault career behind;
"Through the many months of trying everything I could to recover and get back to normal, there was one thing I hadn't tried yet. Stopping pole vault. Battling this decision in my mind, I met with my coach, Alex.

Alex was there for me, not only in my athletics world, but also in my day to day life. If one person was to understand what I was going through, it would be him. He was a world-class athlete himself, one of the best, and he too had to cut short his athletic career because of injury. "
Thanks to her coach, Amanda finally gave her body a chance to rest and recover. She said; "He understood the pain of giving up the one thing I loved most in my life. The dream I had grown up with since I was a little girl felt like it was ripped from my grasp. I was lost for some time after this."
A Life Without Pole Vault
For the first time in Amanda's life, the routine of training every day was over. Having no goals or purpose, Amanda soon fell into a spiral of negativity and depression.
"I isolated myself from the track. I couldn't face the questions, I even found it hard to talk about it with my own family. It was such a painful time in my life that I just wanted to pretend athletics never existed."
Coping with reality became so difficult for Amanda, that she decided to seek professional help. However, her doctor simply prescribed her anti-depressants, a solution which didn't sit well with Amanda.
In her words; "Something didn't sit well with me when I got home after that visit. I just didn't feel right putting my faith in a little pill to help me feel better. I came home with the packet in hand, stood for a moment and then threw it in the bin."
It was at this point, Amanda decided to take matters into her own hands.
---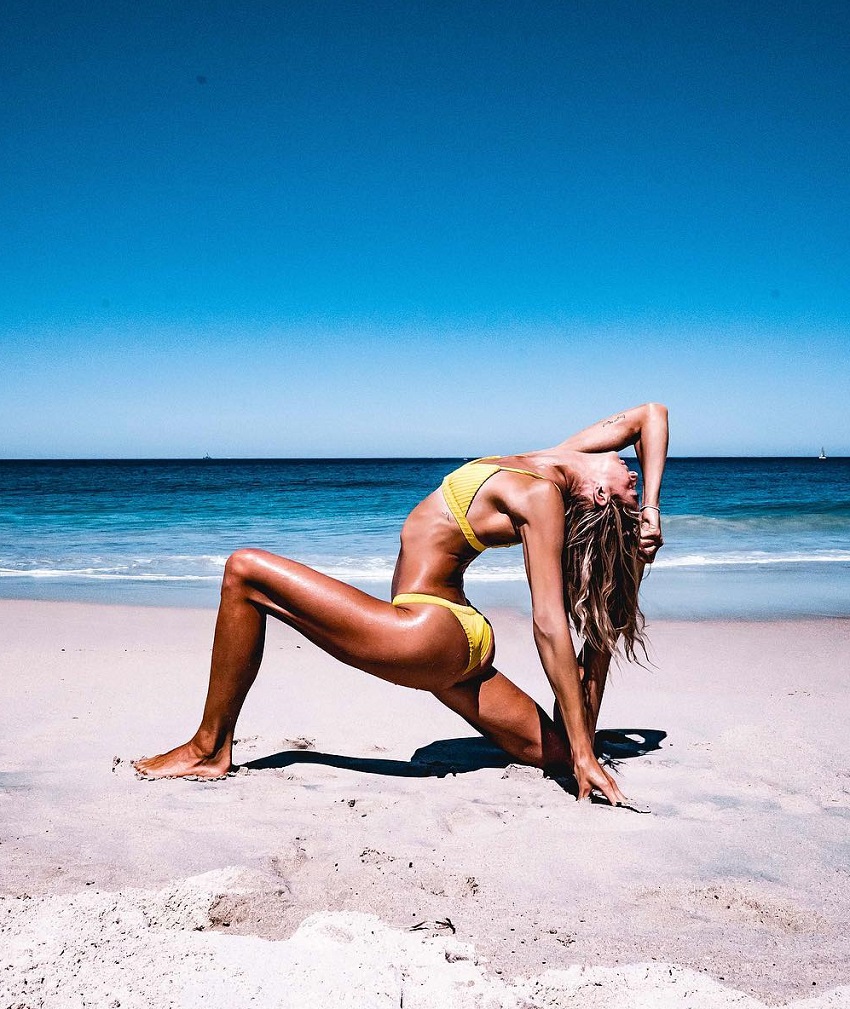 ---
Small Improvements
Determined to get her health back, Amanda began to research the topic of health and nutrition. She already knew the basics from her Sports Science Degree, but now she wanted to expand this knowledge even further.
She explored the internet, read books, and spoke to nutritionists, immersing herself in information. The more she learned, the more her passion for health grew. As Amanda said; "I realized that the most fundamental element impacting my health was the decisions I was making every day. Decisions about what to eat, how to move, what to think, everything."
After making a few changes in her lifestyle, Amanda's health improved. Her body began to look healthy once again, and she also felt better emotionally.
Trying Yoga
As her condition improved, Amanda decided to slowly incorporate exercise back into her routine. She started off with light yoga and stretching sessions, getting her body used to moving once again.
As she progressed, Amanda added other forms of exercises to her routine. These included walking, running, and even light strength training. Although her chronic illness was still present, Amanda was now equipped with the 'tools' to manage it much skilfully.
"I learned to listen to my body. If I didn't feel like going for a walk I would just do a little 15 minute stretch at home. Just something small every day. This helped me build a routine and my exercise time started to feel like me time. A way to tune into and understand the way I was feeling."
---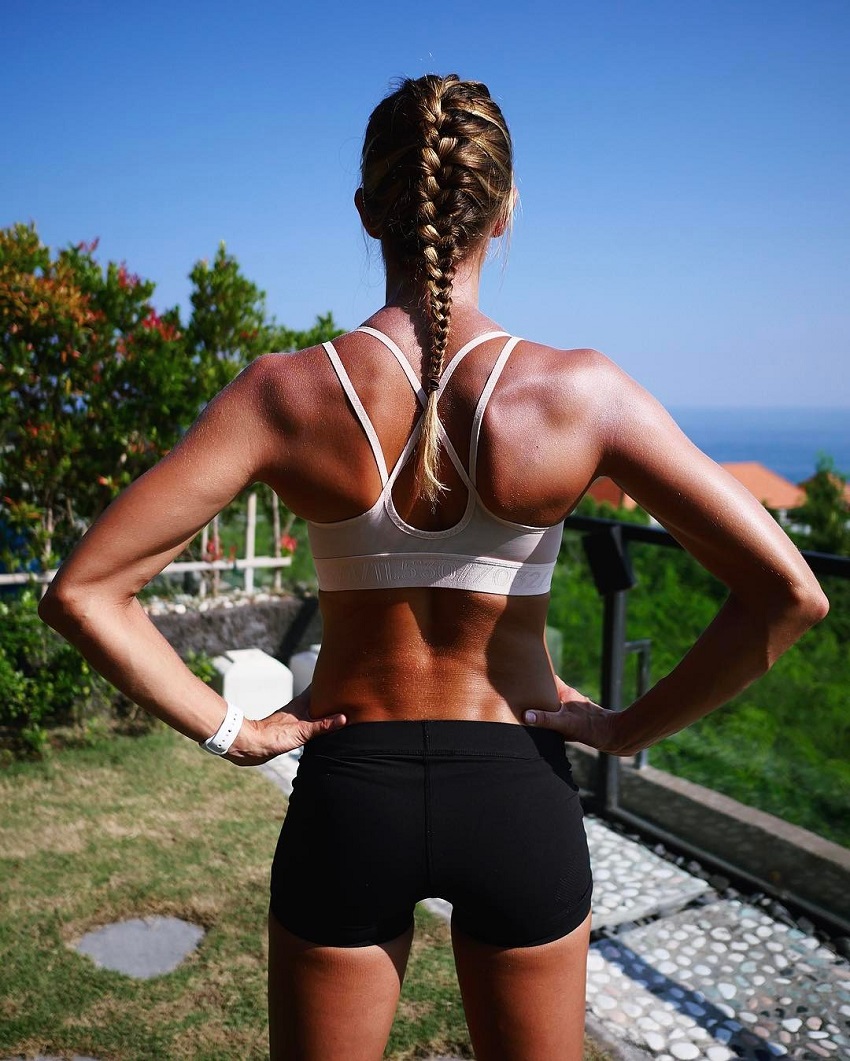 ---
A Long Road To Success
It's been a long journey for Amanda, and although it was extremely challenging, she's proud of everything she's accomplished.
She now uses her knowledge to teach others about yoga, fitness, and health. Showing everyone how, with the right attitude and approach to life, any obstacle can be used as a 'stepping stone' to success.
As Amanda says;
"Never stop making your life what you want it to be. Learn, lead, and love your own journey."
---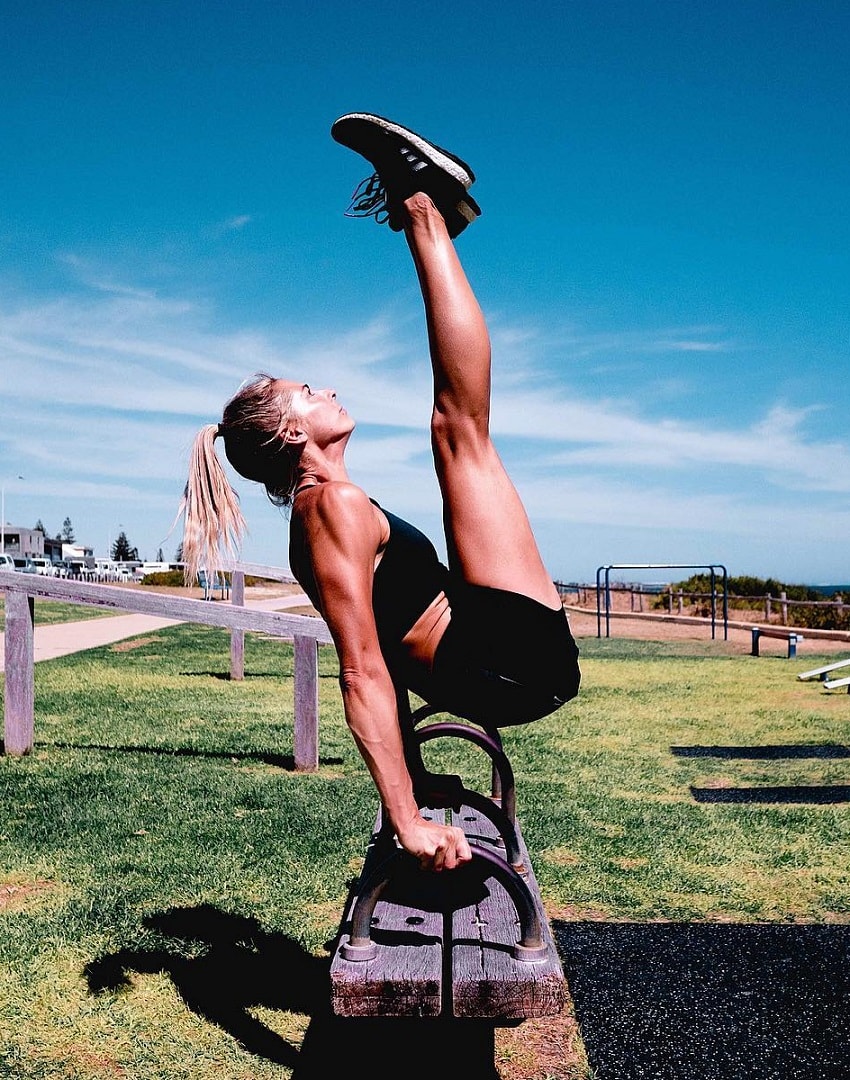 Training
Balance is key in Amanda's workouts. She incorporates both yoga and more intense forms of exercises to maintain a flexible and strong physique.
In the morning, she'll start her day with a light stretching and yoga session. After breakfast, she'll have a short walk before heading out to work.
Later in the afternoon or evening, Amanda will do CrossFit or a strength training session. She'll repeat this routine five days per week, usually from Monday to Friday.
Weekends are dedicated to rest and recovery. On these days, Amanda won't do any exercise, except for some yoga and light stretching.
---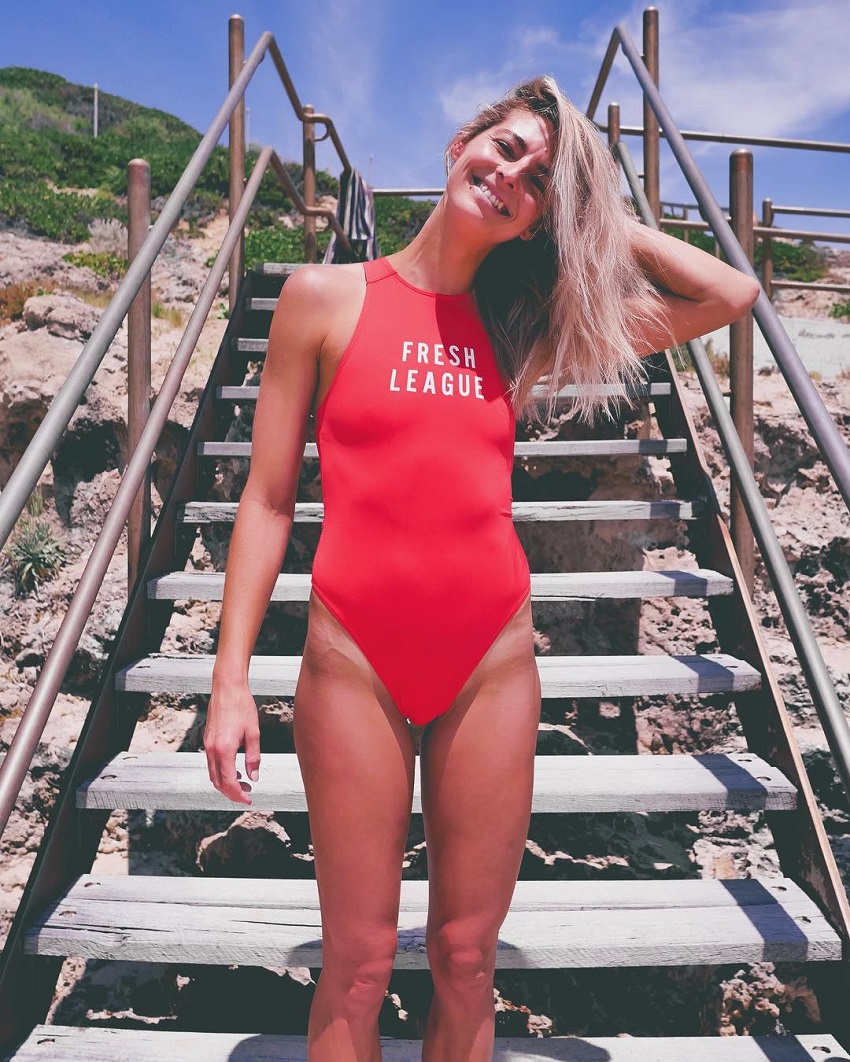 ---
High-Intensity Training
During her recovery from chronic illness, Amanda had to take a step back from intense exercise in order to get her health back.
After making a full recovery, Amanda's able to train properly once again. Such as sprinting, plyometrics, and even swimming.
She enjoys anything that's fast-paced and makes her sweat. Steady-state cardio, on the other hand, is something Amanda doesn't like doing.
---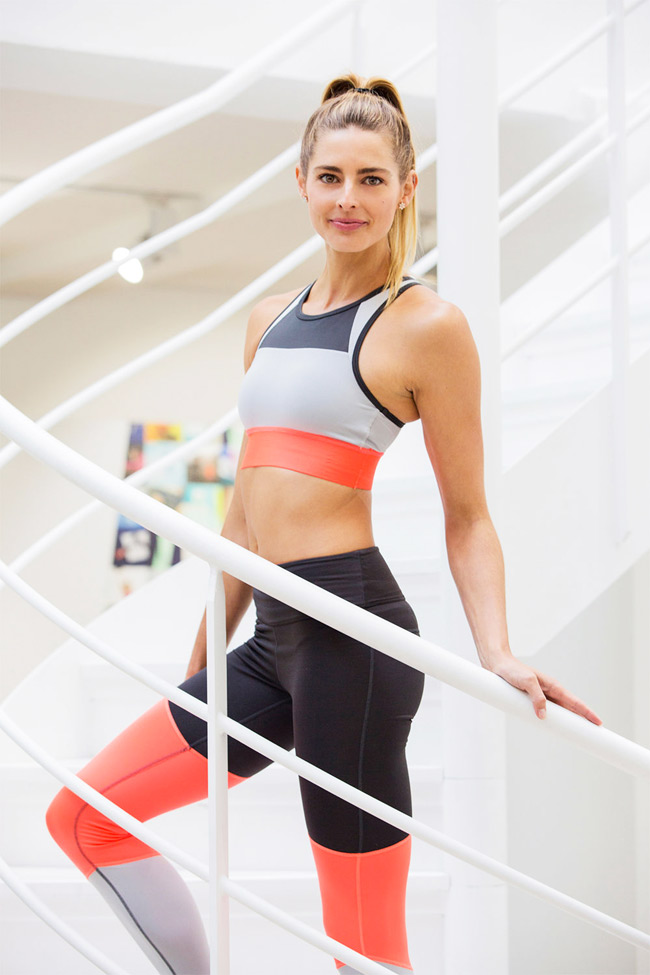 Nutrition
Amanda doesn't concern herself too much with calories, or macros. Instead, she puts emphasis on nourishing her body with healthy and whole foods.
As she says; "I look at food differently now. Every meal for me is a chance to nourish and give my body an awesome nutrient hit. Lots of colorful fresh fruits and vegetables!"
---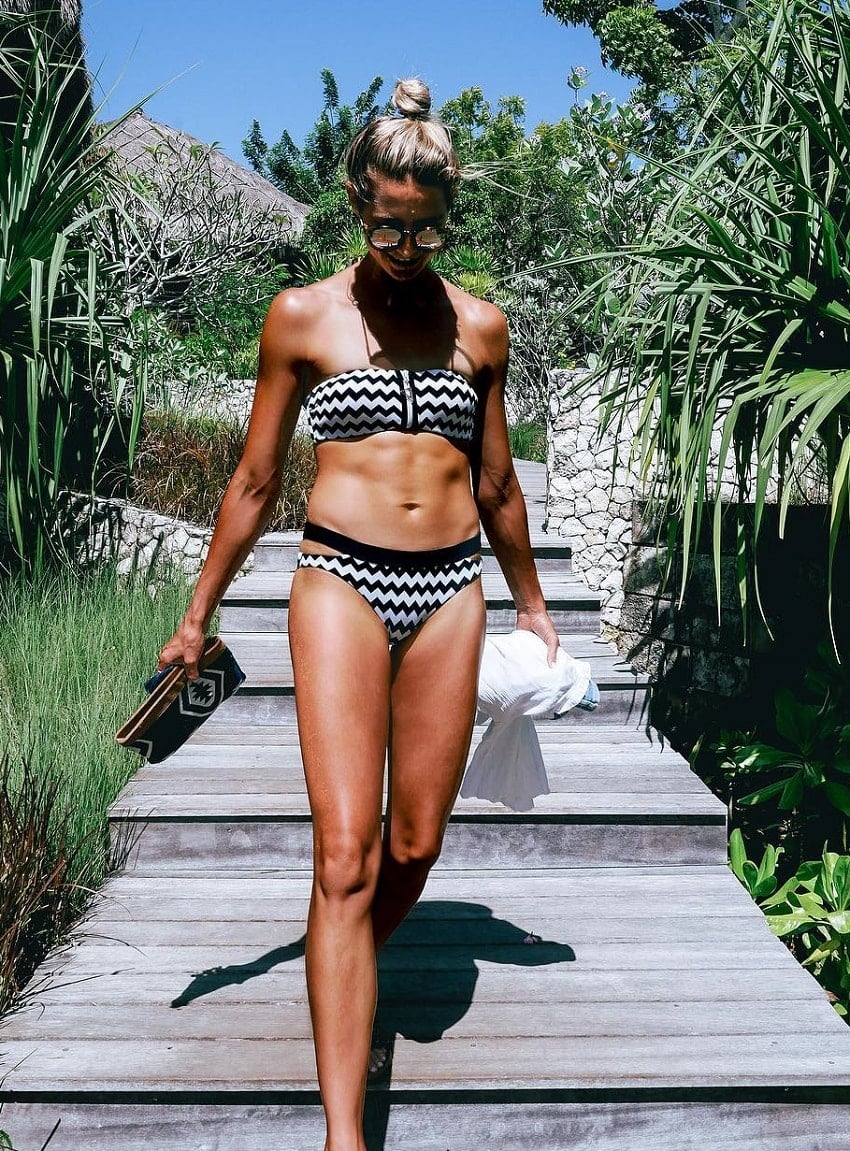 Idols and Influences
One of Amanda's influences during her recovery was her coach, Alex. He helped her realize she was straining her body too much with pole vaulting practice. He also advised her to quit the discipline in order to get her health back.
It was one of the most difficult decisions for Amanda, but Alex helped her see it was the correct one. As Amanda said; "If one person was to understand what I was going through, it would be him. He understood the pain of giving up the one thing I loved most in my life."
---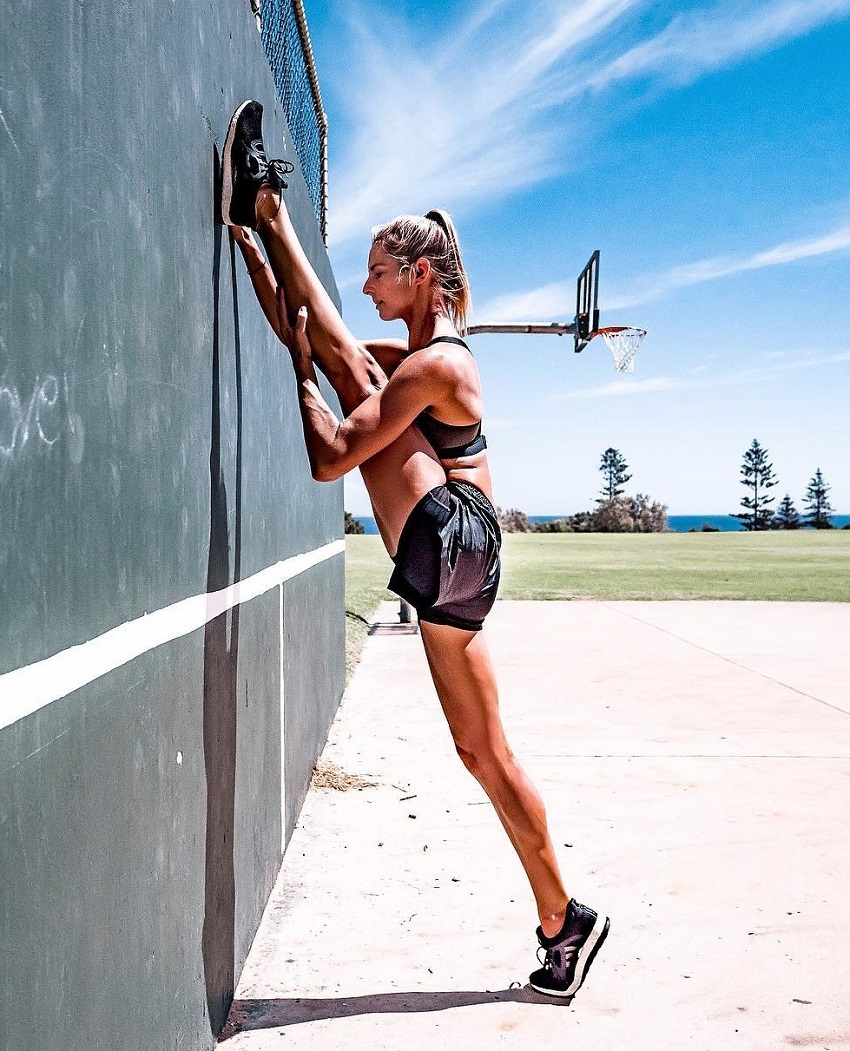 What we can learn from Amanda Bisk
Amanda has shown us that anyone can achieve success in their life, regardless of what obstacles they face. She overcame depression, major life crisis, and a serious chronic illness to come out on the other side, as a strong and successful person.
One thing we could learn from Amanda, is to look at challenges in your life as opportunities to grow stronger. In the end, there are only two choices you can make when facing adversity – to give up, or to rise up to the challenge and overcome it.