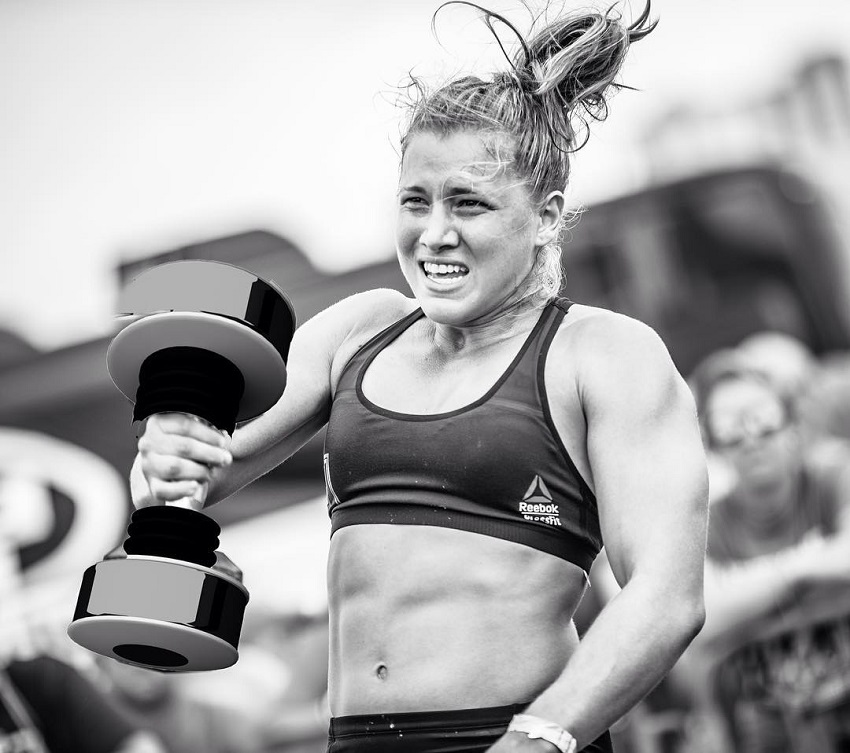 Alexis Johnson
CrossFit Athlete
When Alexis Johnson set out on her CrossFit journey in 2013, it was to beat an eating disorder which saw her drop to an unhealthy 88lbs during college. Just one year later, and many CrossFit workouts under her belt and Alexis' life was completely turned around.
Throughout her journey, Alexis not only beat her disorder, she also became a formidable CrossFit competitor. After a series of remarkable performances in regional contests, Alexis made her way to the CrossFit Games, finishing in 31st place at her debut.
She's also won the hearts of numerous fans online, who became inspired by Alexis' amazing transformation and success in CrossFit.
This is her story:
---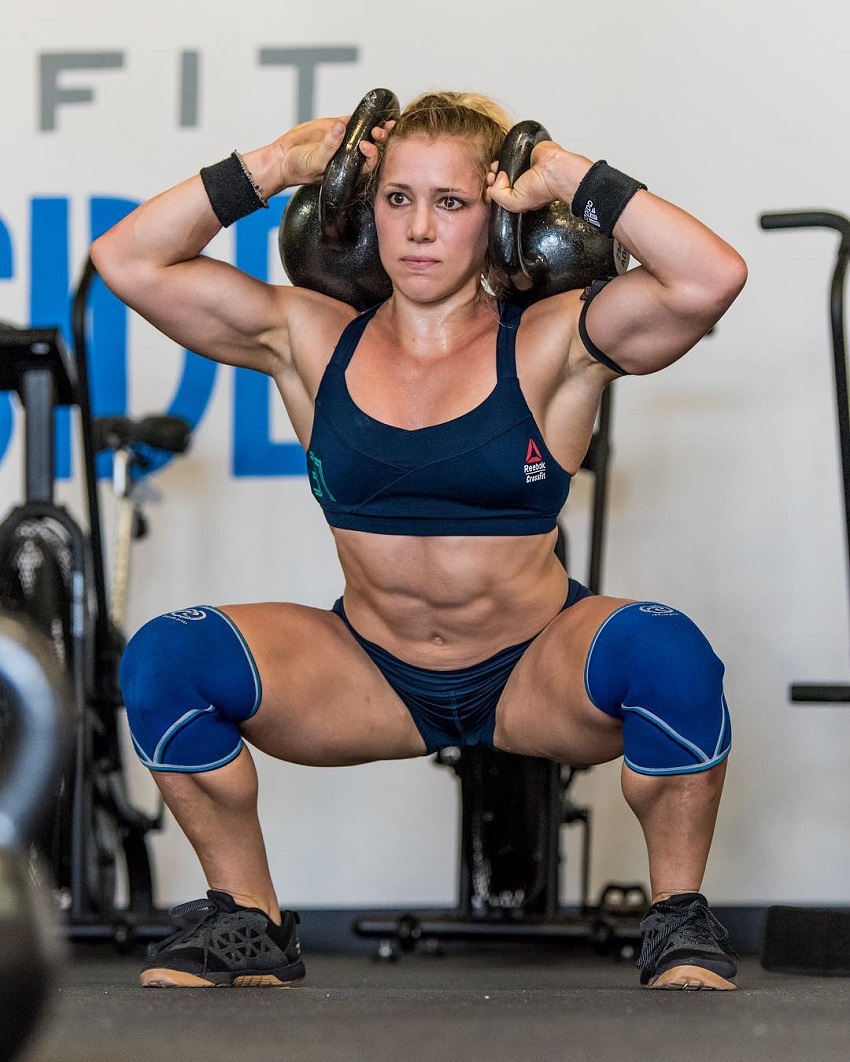 "CrossFit saved my life. I continue to CrossFit every day because I absolutely love the person that it has made me."
Athlete Statistics
Full Name: Alexis Johnson
Weight
Height
Age
Date of Birth
135 - 145lbs (61.2 - 65.8kg)
5'2" (157.5cm)
33
November 14, 1990
Nationality
Profession
Era
American
CrossFit Athlete
2010
| | |
| --- | --- |
| Weight | 135 - 145lbs (61.2 - 65.8kg) |
| Height | 5'2" (157.5cm) |
| Age | 33 |
| Date of Birth | November 14, 1990 |
| Nationality | American |
| Profession | CrossFit Athlete |
| Era | 2010 |
---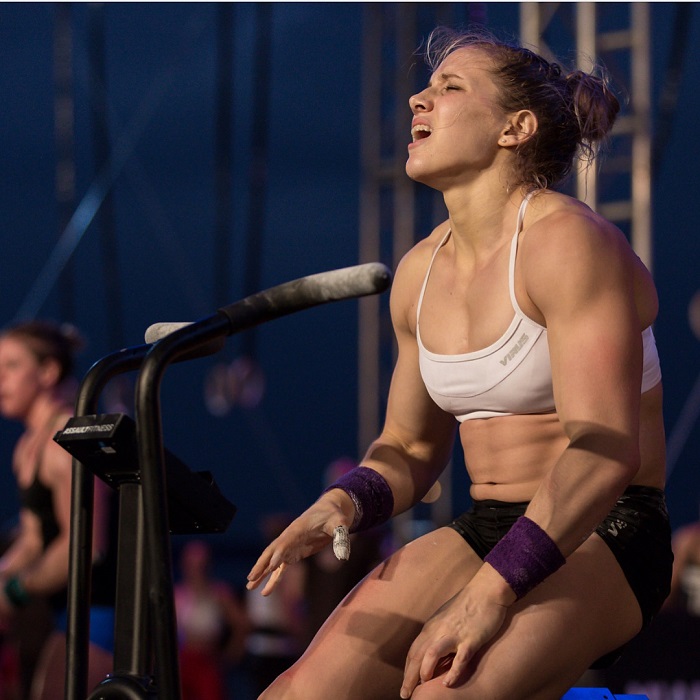 Accomplishments
CrossFit Athlete
Fitness Influencer
CrossFit Benchmark Stats
Back Squat – 280lbs
Clean and Jerk – 227 lbs
Snatch – 175 lbs
Fight Gone Bad – 440
Deadlift – 342 lbs
Grace – 1:16
Helen – 7:51
Sprint 400m – 1:15
---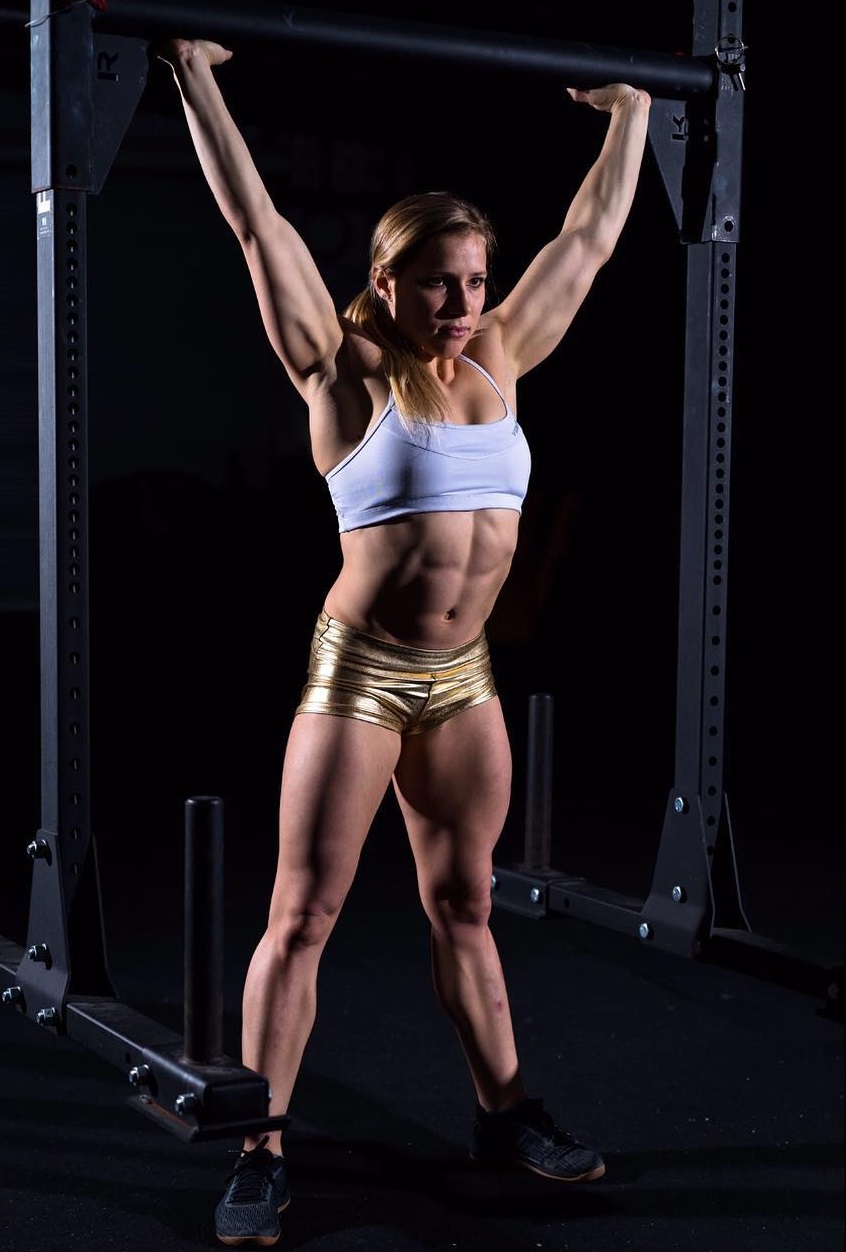 "Each day, I was pouring all of my energy and focus into something so pointless. I knew that I was losing valuable friends. Yet, I woke up every morning and continued down the same, self-destructive path. I was running myself into the ground, and thought that it would never end."
Biography
Early Life and Eating Disorders
Alexis Johnson was a competitive gymnast growing up. She was always a health-conscious individual, especially when it came to her diet. Alexis says, she would count every calorie down to the gram.
Although these habits were initially beneficial for Alexis, they gradually turned into an unhealthy obsession. As a result, she developed an eating disorder during college. The list of foods that Alexis forbid herself to eat increased, while the number of calories she consumed only kept going down.
"During college, what I considered 'healthy' eating became an obsession. I wouldn't eat what others had cooked, and it was just a disaster. I became really thin and hated it, but I just couldn't shake the obsession."
---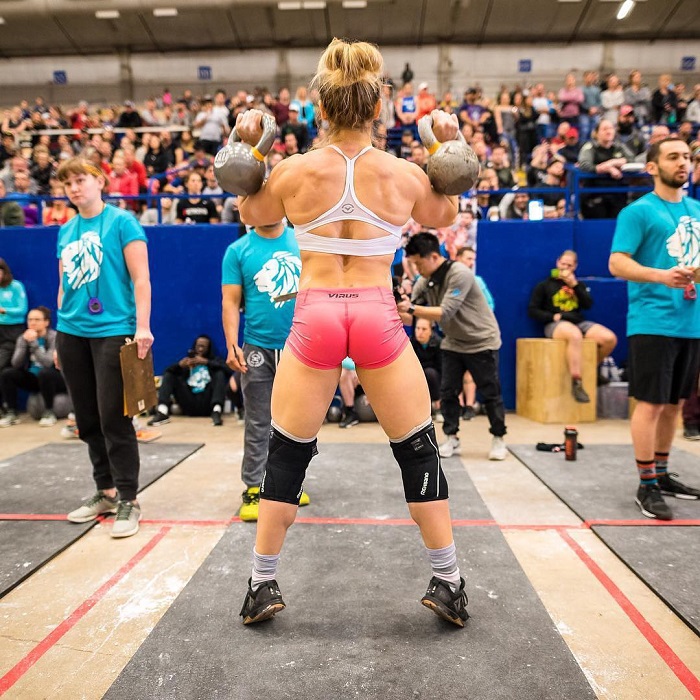 ---
Continuation of Alexis' Problems
Throughout the latter years of college, Alexis' problems only became worse. She wasn't only underweight and unhealthy, but she was also in a 'dark place' emotionally.
"I was depressed, I weighed between 88 and 92lbs, and was obsessed with controlling what I ate. In reality, food was controlling me."
While life was hard for Alexis, she didn't give up. She kept searching for options to beat her illness, and eventually, she stumbled upon CrossFit.
However, although she quickly found love for the sport, it still wasn't enough to solve her problems. In Alexis' own words; "I tried CrossFit, and loved it, but never had the energy to go hard in a workout, and I wasn't eating enough to make any strength gains. My back squat was stuck in the double digits."
Turnaround
Then, in January 2013, Alexis made a decision that would change her life forever. She decided that she'd take control of her diet and training no matter what.
Day after day, Alexis forced herself to eat, even though she didn't feel like it. This was a long and painful process which lasted for over a year and a half. But throughout this period, Alexis made crucial progress towards beating her illness. Her physique started looking healthier, and she also became mentally stronger.
---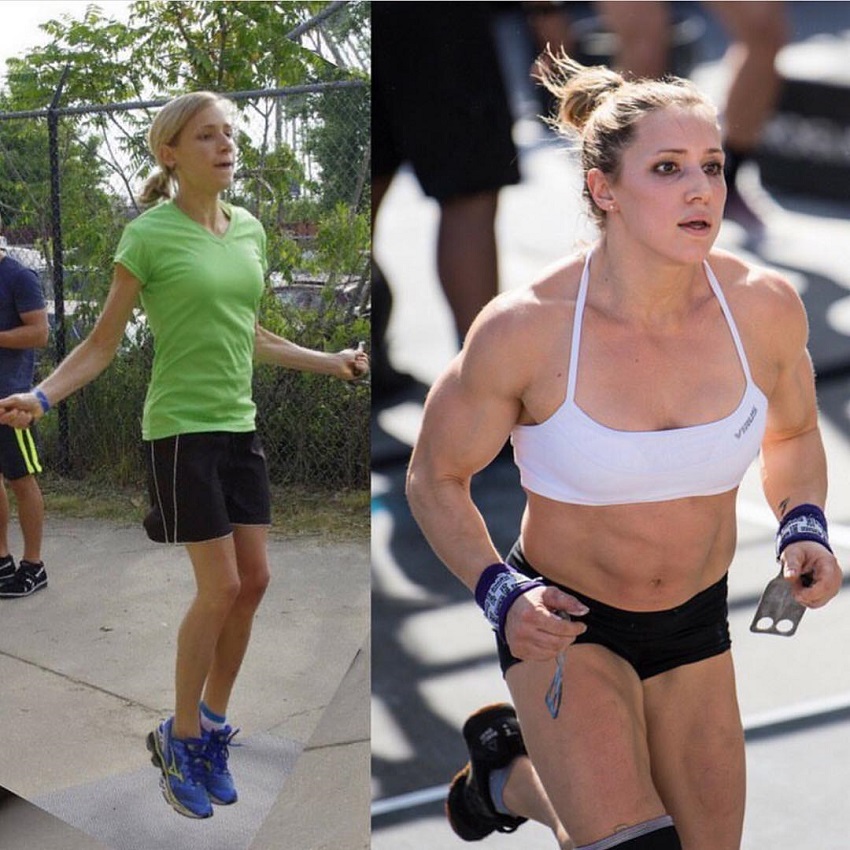 Alexis Johnson's body transformation in CrossFit.
---
A New Life
By the end of 2014, Alexis became a CrossFit Competitor. She credits the sport as something that's not only helped her overcome her eating disorder, but also something that helped her find a whole new passion in life – heavy weightlifting and competing.
In recent times, Alexis' goals have shifted from her own personal transformation, to helping others. She now uses her story as an example for everyone out there who might struggle with similar issues.
Alexis hopes that she'll reach as many of these people as possible, so that they too can achieve a long-lasting transformation, and success in life. Just like she did.
---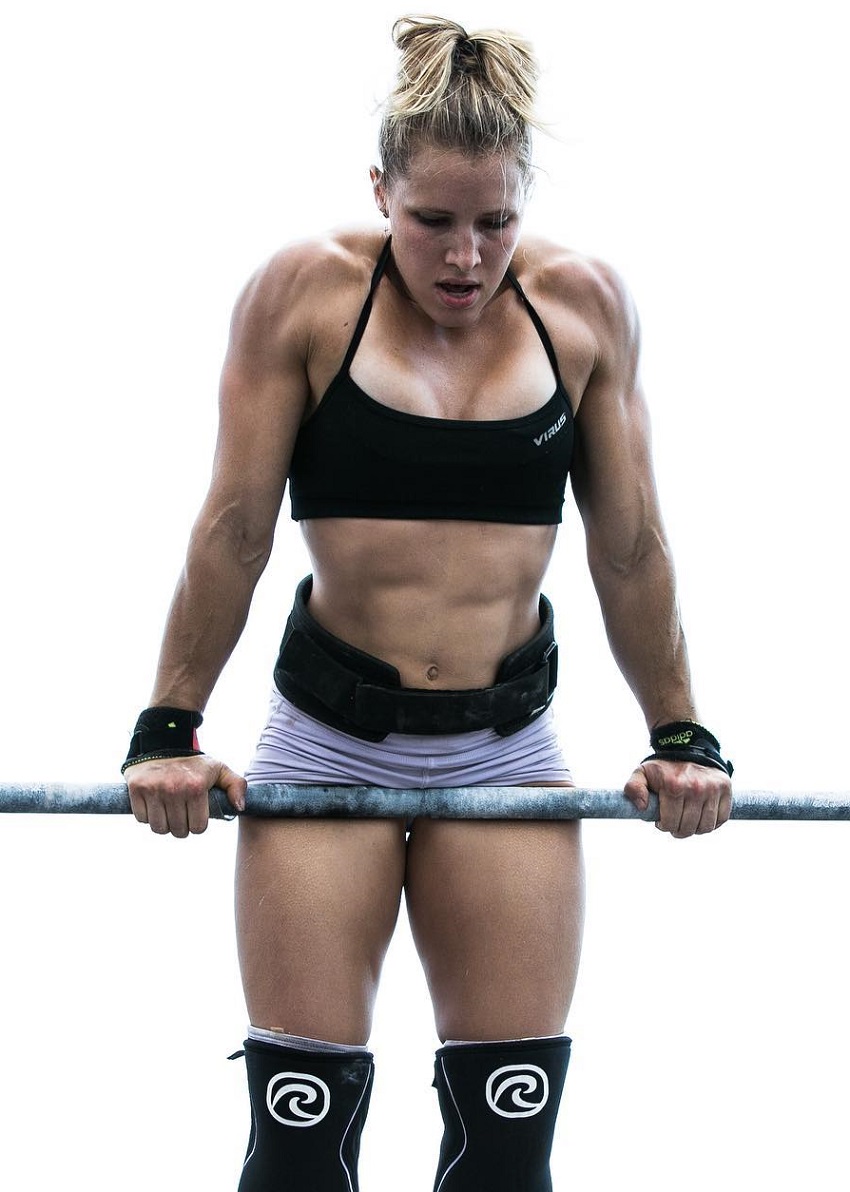 Training
Alexis Johnson follows a training program which consists of heavy Olympic lifts and conditioning workouts. Some of her favorite exercises are squat, snatch, and pull-up bar movements.
She trains with weights five days per week, taking one day off from training completely. Another day is dedicated to 30 minutes of recovery, where she does light rowing or biking.
---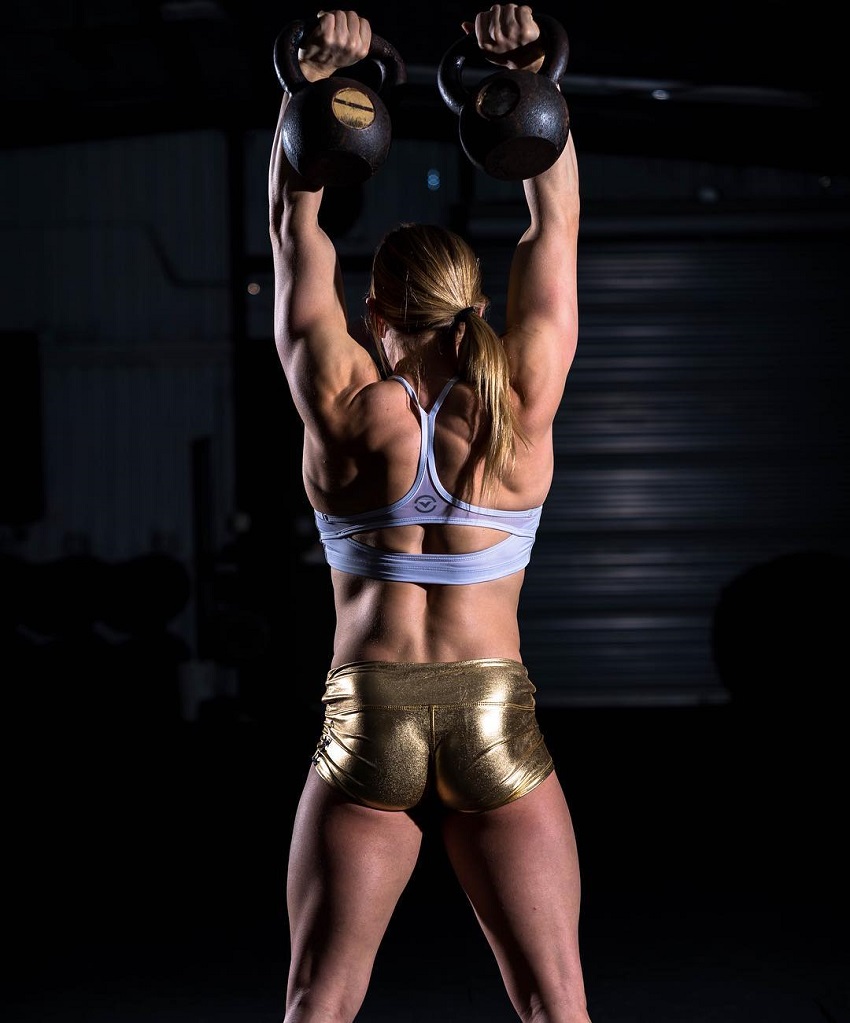 Nutrition
Alexis is a busy person who doesn't have time to cook all of her meals. Because of this, she only eats one meal at home. Her other meals are either healthy restaurant food options, or quick protein bar snacks which she eats while on the go.
"I eat about 1 meal at home, and I rarely have time to cook. So I usually eat 'grab and go' things. For me, this is a lot of protein bars, raw veggies and chicken/pulled pork/roast beef. My latest obsession is chicken curry salad."
---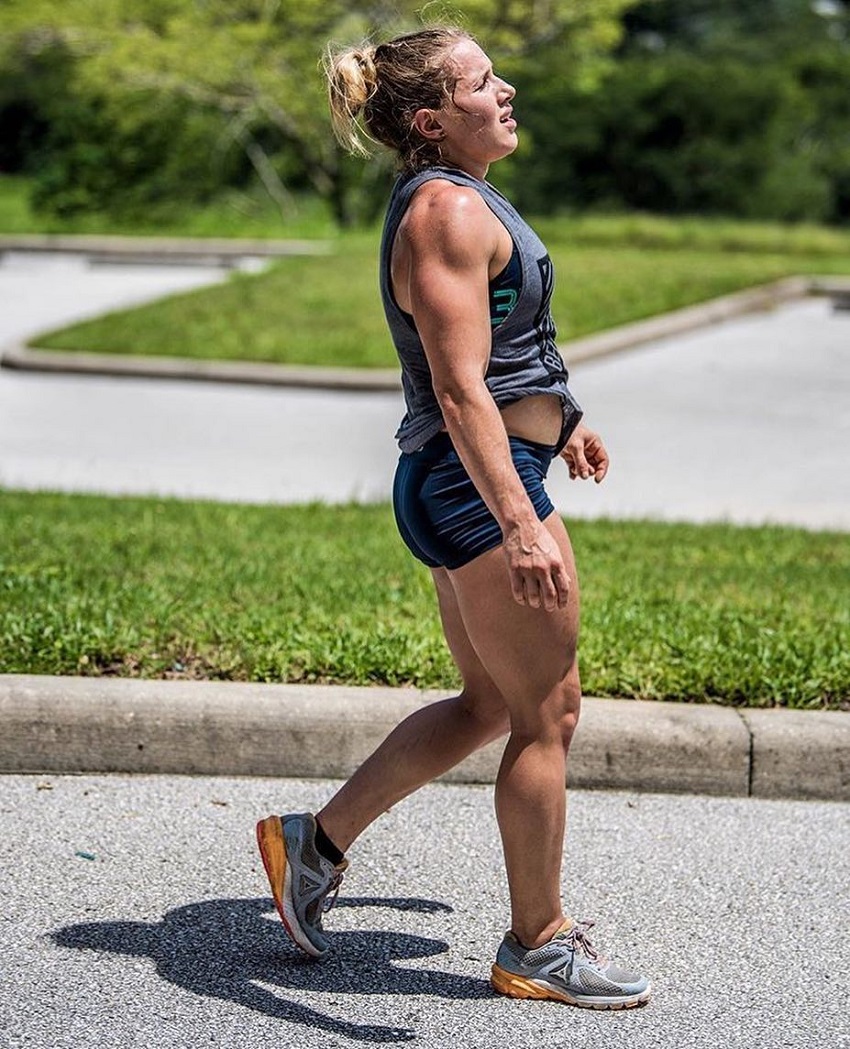 Idols and Influences
Alexis' biggest influence on her journey was her own need to change. Thanks to her strong mindset and willpower, she was able to overcome her eating disorder and become the strongest version of herself.
---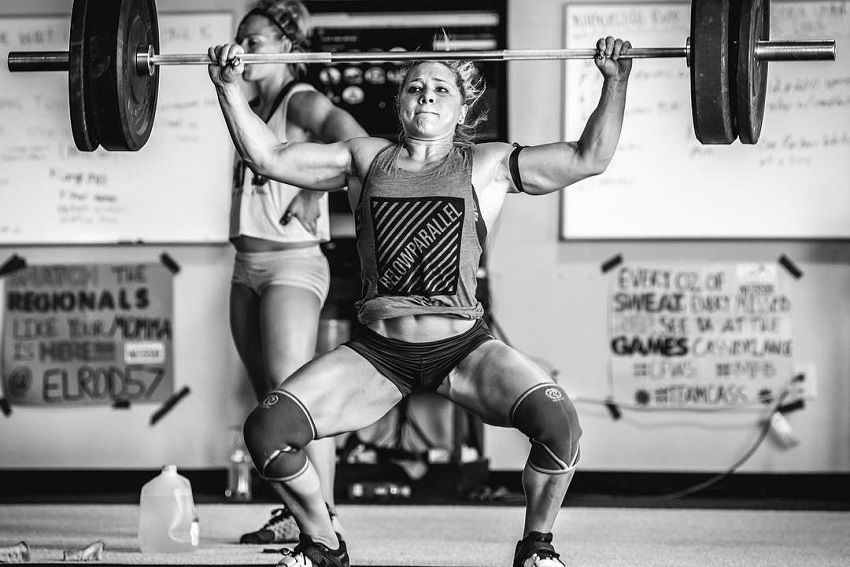 What we can learn from Alexis Johnson
Alexis Johnson battled an extremely serious eating disorder during college. It made her feel sick, depressed, and it even distanced her from some of her friends. Although she saw what it was doing to her, Alexis couldn't seem to stop obsessing over food.
Fortunately, this all changed once she discovered CrossFit. It took her many trials and errors, but Alexis eventually took control of her life once and for all. She became healthier, happier, and more successful version of herself.
What she's taught us, is that changing your life for the better is never an easy process. It takes a lot of mental discipline, commitment, and sheer strength of will to push through the obstacles that prevent you from reaching your goals. However, with the same mindset as Alexis Johnson, anything is possible.