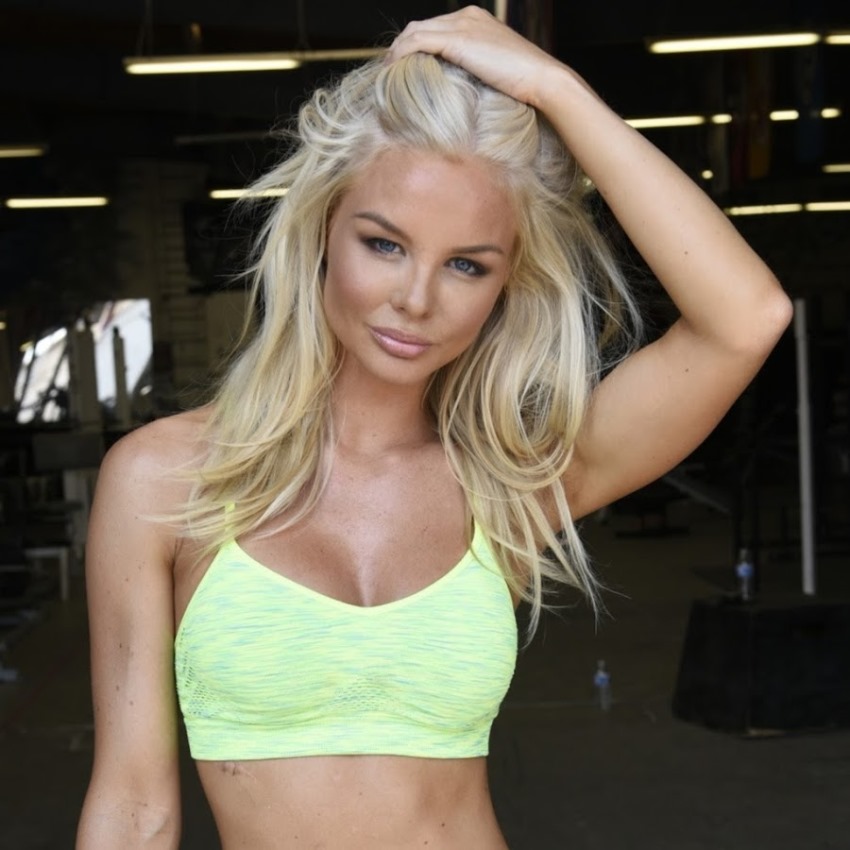 Alexandra Bring
Fitness Model, Entrepreneur
Originally from a small town in Northen Sweden, Alexandra Bring is a fitness model and entrepreneur. Alexandra went from a "skinny party girl" to one of the leading Swedish fitness models.
Alexandra's transformation began in 2011, when she decided she had enough of her self-damaging lifestyle. She regularly drank alcohol on the weekends, and ate a lot of sugary foods. In order to break these bad habits, she had to completely 'revamp' her diet, and lifestyle by joining a gym.
After months of ups and downs, and bouts of "relapses", she successfully transformed herself – inside out. In 2012, she began sharing her journey with the online world; garnering a cult of fans in the process. But, Alexandra didn't stop there. She went on to found her own fitness clothing line business, becoming a successful entrepreneur.
She's since become one of the most recognizable 'fitness faces' in Sweden, and beyond.
---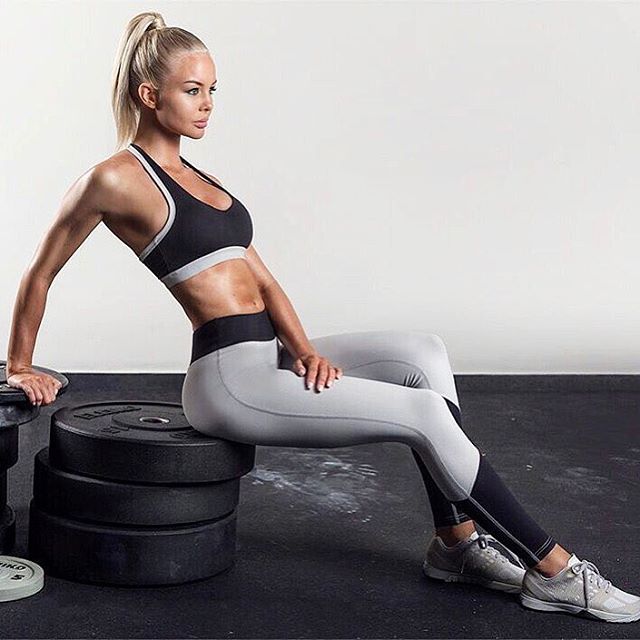 "Don't fall, don't fall, look happy and tall."
Athlete Statistics
Full Name: Alexandra Bring
Height
Age
Date of Birth
Nationality
5'6" (167.5cm)
33
March 27, 1990
Swedish
Profession
Era
Fitness Model, Entrepreneur
2010
| | |
| --- | --- |
| Height | 5'6" (167.5cm) |
| Age | 33 |
| Date of Birth | March 27, 1990 |
| Nationality | Swedish |
| Profession | Fitness Model, Entrepreneur |
| Era | 2010 |
---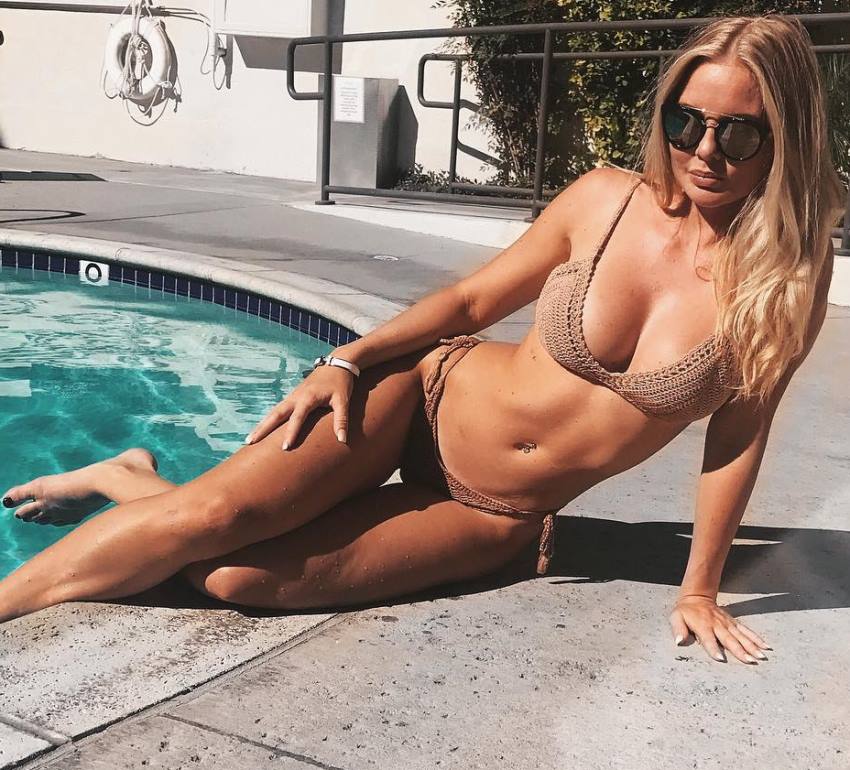 "In a world where we scroll through perfect feeds day in and day out it's important to know that behind every perfect picture there's a story. It took me many years to achieve a good self-esteem and I can still have bad days where I doubt myself and feel stressed over that what I do isn't enough. I think the most important thing is to be grateful and not take anything in life for granted."
Accomplishments
Clothing Line Owner
Fitness Model
Fitness Blogger
---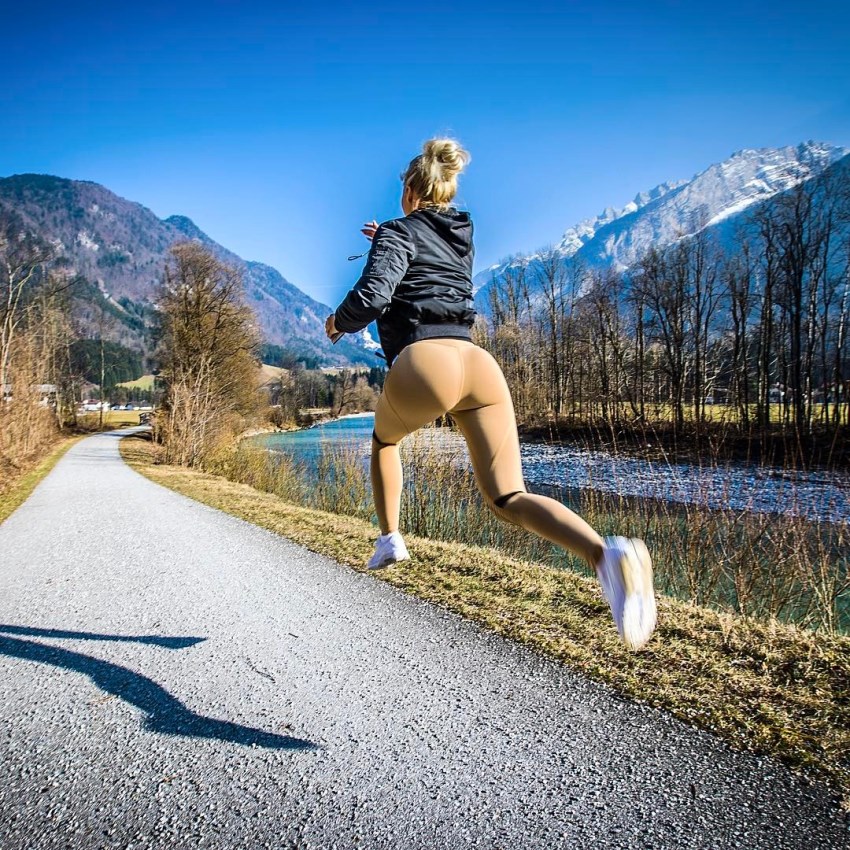 ---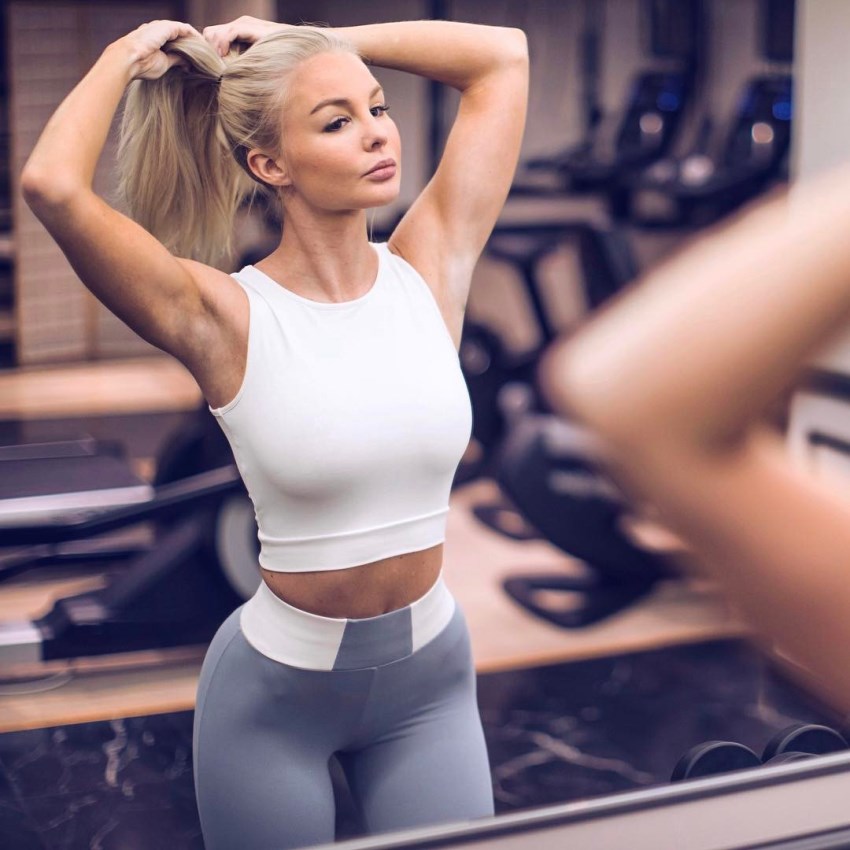 Training
Dealing with Scoliosis
Having a condition called scoliosis, Alexandra has to be careful on some of the exercises she performs. For example, she doesn't lift heavy weight with overhead exercises such as squats and shoulder press. With scoliosis, going too heavy on these exercises can worsen her condition; increasing the curvature of her spine.
Still, Alexandra has found several solutions to her problem. First, she started going to a chiropractor who helped her correct her posture, and straighten her curvature. As for the exercises themselves, she uses lighter weights when doings squats, deadlifts, and any overhead press; focusing on the quality of reps instead.
To compensate for the lack of weight in squats, she does heavy leg presses, leg extensions, lying leg curls, and barbell hip thrusts for her glutes. This way, she gets the same benefits as a regular lifter who does heavy squats.
Alexandra's Toned Arms Workout
Barbell Biceps Curls super-setted with Dumbbell Hammer Curls, 3 sets of 12 reps
Cable Biceps Curls, 3 sets of 8-12 reps
Incline Inner Biceps Curls, 3 sets of 8-12 reps
Cable Triceps Pushdowns, 3 sets of 8-12 reps
Reverse-grip Barbell Bench Press, 3 sets of 8-12 reps
Skullcrushers (light weight), 3 sets of 16-20 reps
Kettlebell Floor Press, 3 sets of 16-20 reps
Cardio
There are weeks where Alexandra doesn't do any cardio, and there are some where she does it every day. Everything depends on her goals and body fat. If she wants to lose extra body fat, she'll add in a 15 minute HIIT cardio session after each of her workouts.
On the same token, if she feels like her body is in perfect condition, then she'll just do regular weight training without any cardio.
Her favorite forms of cardio are sprints, and a steady-state walk outdoors.
---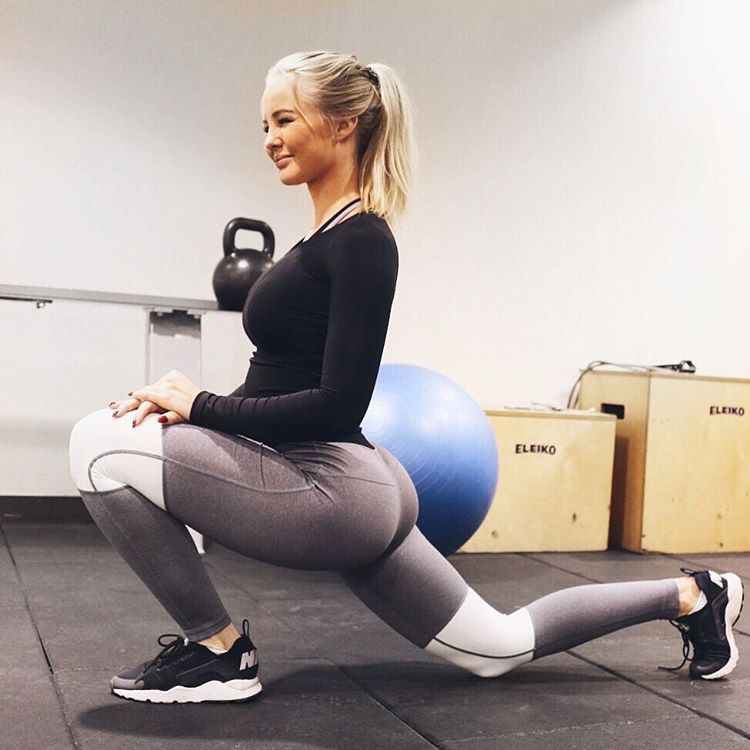 ---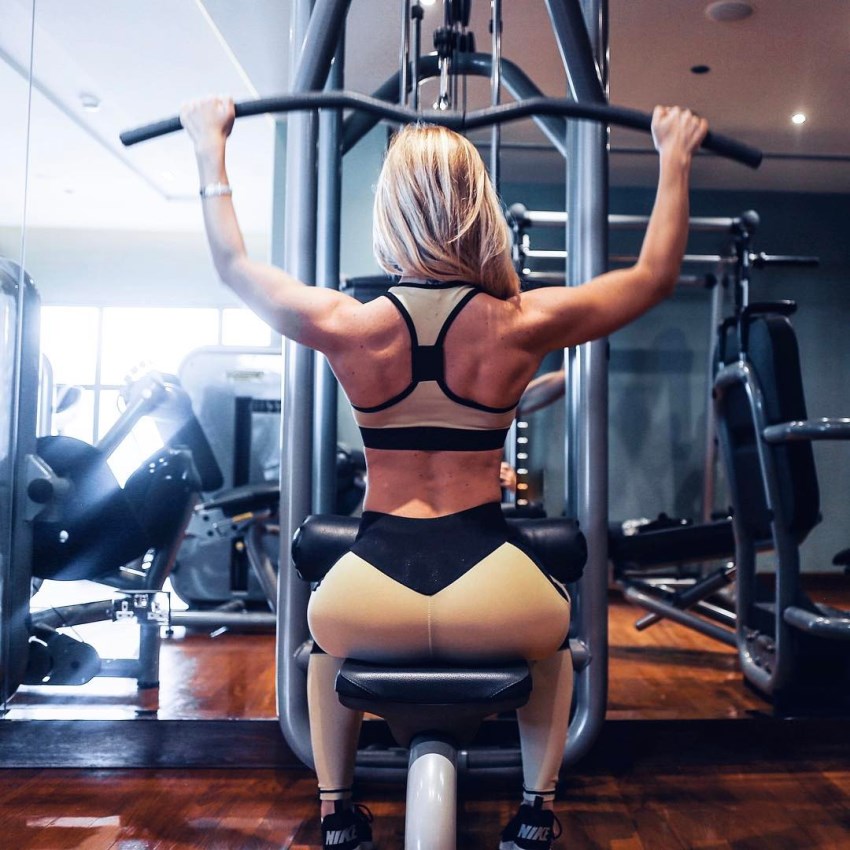 "One day I decided to break free from all the bad things in my life, and it was not easy to change my pattern of being or living. I broke up with the old me and strengthened myself from the inside. I put my focus on me and on my goals and one of my main goals was to be happy and proud of myself. "
Nutrition
Alexandra loves to have a 'colorful' diet. Healthy vegetables, salmon, beef, cheese, chocolate cookies, and protein pancakes are only some of the foods she enjoys every week. She doesn't restrict herself with a "super clean" diet, but rather keeps her body, and mind in a "harmonious balance".
Having this approach to dieting has allowed Alexandra to manipulate her body weight in various ways. For example, if she feels like losing some extra body fat, she'll just drop the sugars from her diet. Then, it'll take her a couple of weeks before she reaches her goal weight.
Same goes for gaining muscle. She increases her calories from protein, consuming foods such as beans, tofu, chicken, Greek yogurt, and peanut butter. Some of those may not be the"cleanest" choice, but Alexandra says it works for her better than eating a strict diet.
Supplements
In addition to her diverse diet, Alexandra takes a few supplements for muscle growth and general health. They are;
Magnesium for nerve health and muscle relaxation
Multivitamin – Alexandra takes this one mostly on the days when she doesn't consume much meat, to get her vitamin B12
Zinc – For hormone levels, and healthy skin, hair, and nails
BCAAs – Essential amino acids which aid in Alexandra's post-workout muscle recovery
---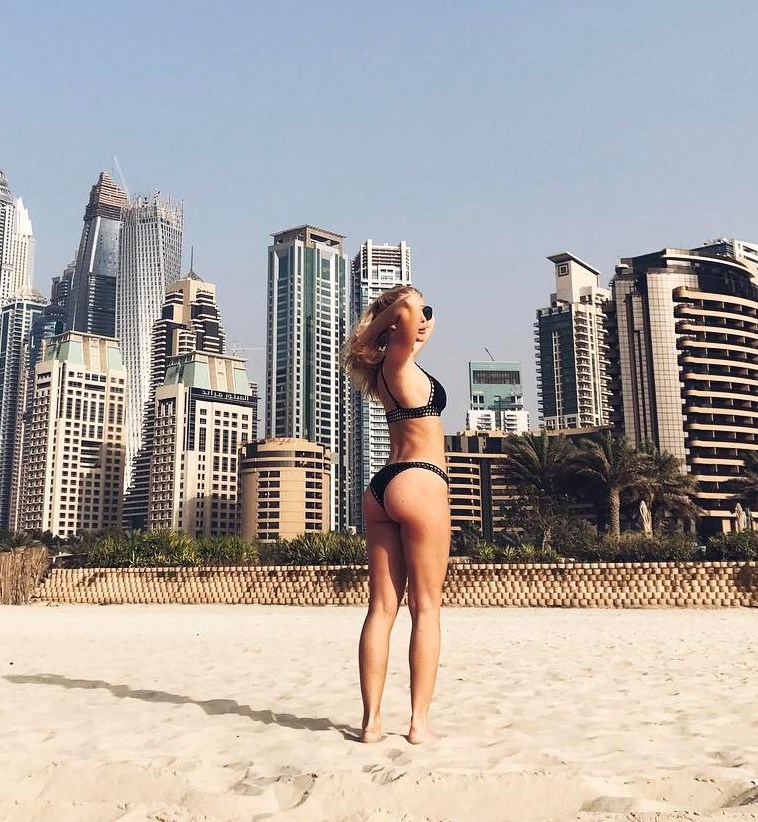 ---
Alexandra's Oreo Sticks Recipe
Oreo balls:
1 packet of Oreos
150 g Cream cheese
Garnish:
200 g milk chocolate
2 dl granulated sugar
"Crush the Oreos with a mortar or similar until they are crumbs. Mix in the cream cheese. Shape small balls and put into the freezer for about 30 minutes. Melt the chocolate. Take out the balls, dip in chocolate and then in granulated sugar. You can use sprinkles, too. Keep in the fridge and serve in a champagne glass on wooden sticks so it becomes super easy to eat and perfect dessert that is a bit more fun to serve!" – Alexandra Bring
---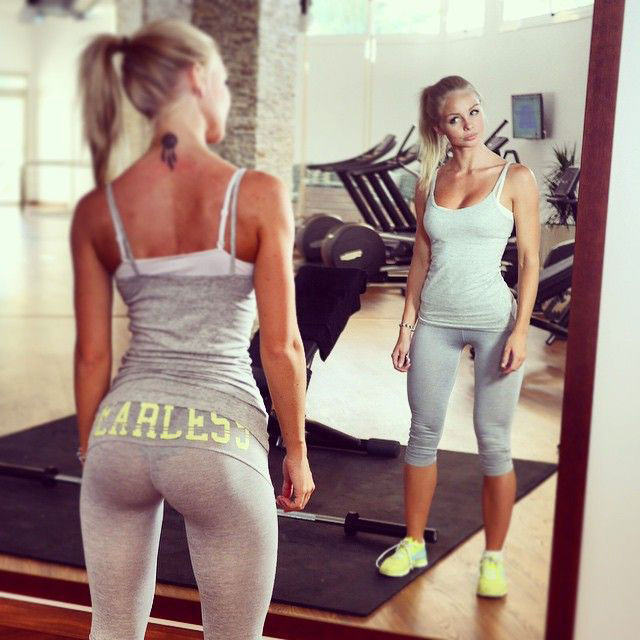 What we can learn from Alexandra Bring
Alexandra Bring's story of breaking her bad habits, and creating a new path for herself is an inspirational one to follow. She's shown us how beneficial fitness can be in transforming your life.
Fitness didn't only help change her outside looks, and how she felt. It also brought a number of opportunities, that wouldn't otherwise present themselves, if she hadn't chosen this lifestyle. One of those opportunities was starting her clothing line business.
Looking up to Alexandra and her story from time to time might be a great idea – in case you need the motivation to start living your own 'fitness story.'