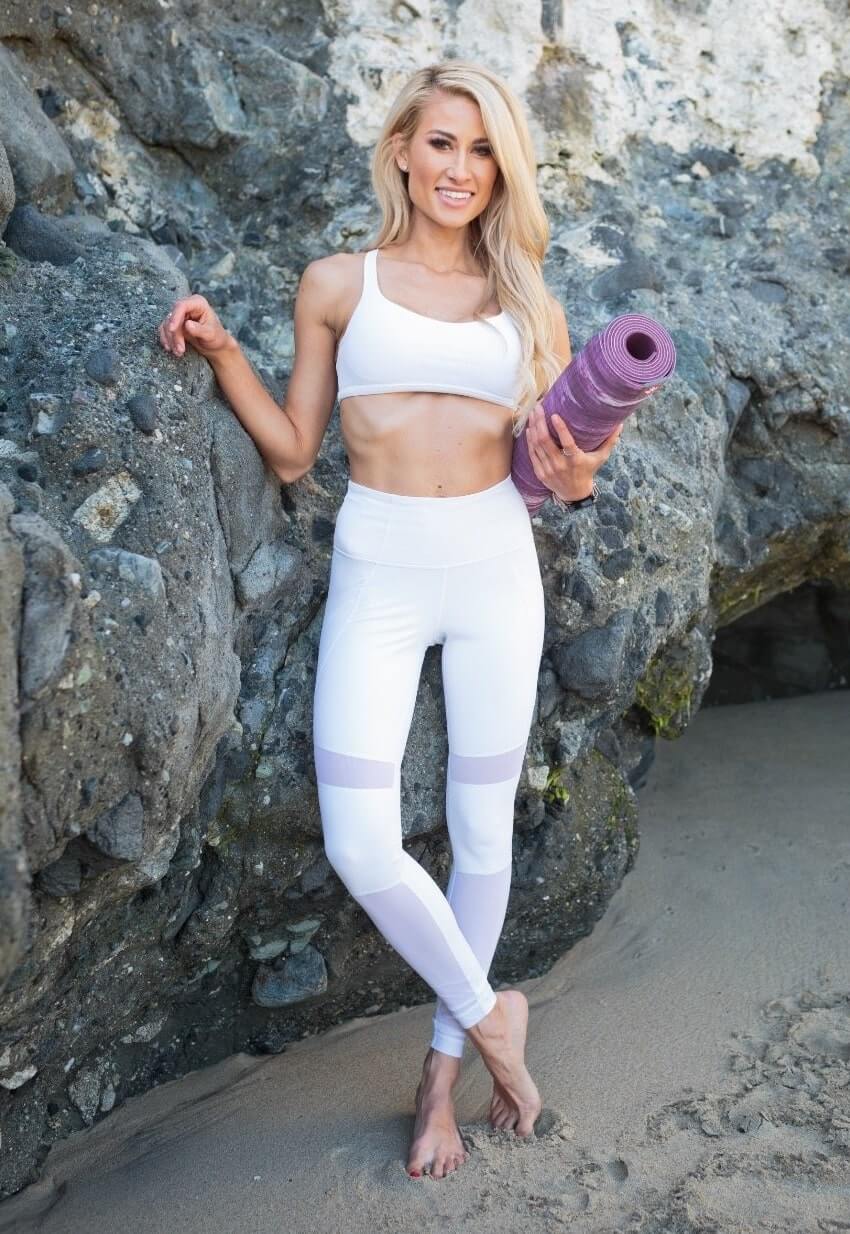 Alexa Jean
Blogger, Fitness Model, Fashion Enthusiast
Alexa Jean is a fitness blogger from Arizona, USA. As a mother of 3, Alexa uses her online presence to help other moms stay fit during and after their pregnancy.
Initially, Alexa started blogging to document her fitness activities. But over time, this turned into a full-time business as Alexa's fan base grew.
Thanks to her transparent and honest posts, Alexa has won the hearts of her female fans around the world. She continues to show everyone how it's possible to stay healthy and fit – even with all the challenges that being a mom brings.
---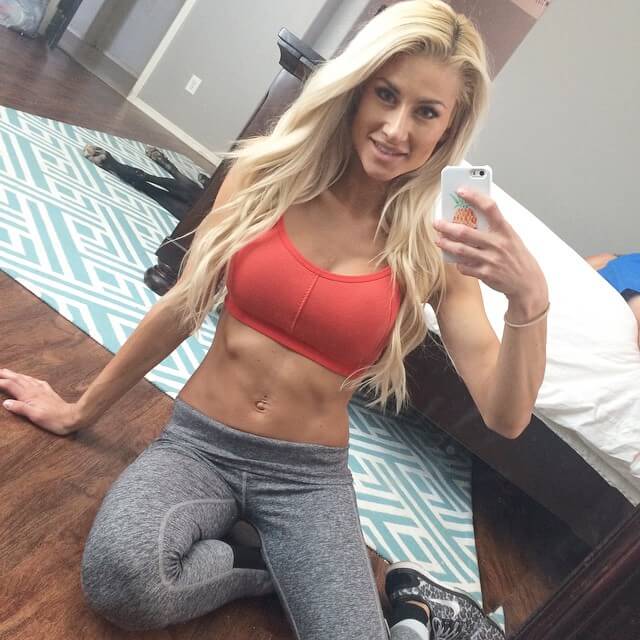 "Be thankful for what you have, the person you are and the people that are part of your life. Nothing is forever so take time to be thankful today."
Athlete Statistics
Full Name: Alexa Jean Brown
Weight
Height
Bust
Hips
115 - 125lbs (52.2 - 56.7kg)
5'6" (167.5cm)
34''
36''
Waist
Age
Date of Birth
25''
33
April 7, 1990
Nationality
Profession
Alias
American
Blogger, Fitness Model, Fashion Enthusiast
alexajeanfitness
Era
2010
| | |
| --- | --- |
| Weight | 115 - 125lbs (52.2 - 56.7kg) |
| Height | 5'6" (167.5cm) |
| Bust | 34'' |
| Hips | 36'' |
| Waist | 25'' |
| Age | 33 |
| Date of Birth | April 7, 1990 |
| Nationality | American |
| Profession | Blogger, Fitness Model, Fashion Enthusiast |
| Alias | alexajeanfitness |
| Era | 2010 |
---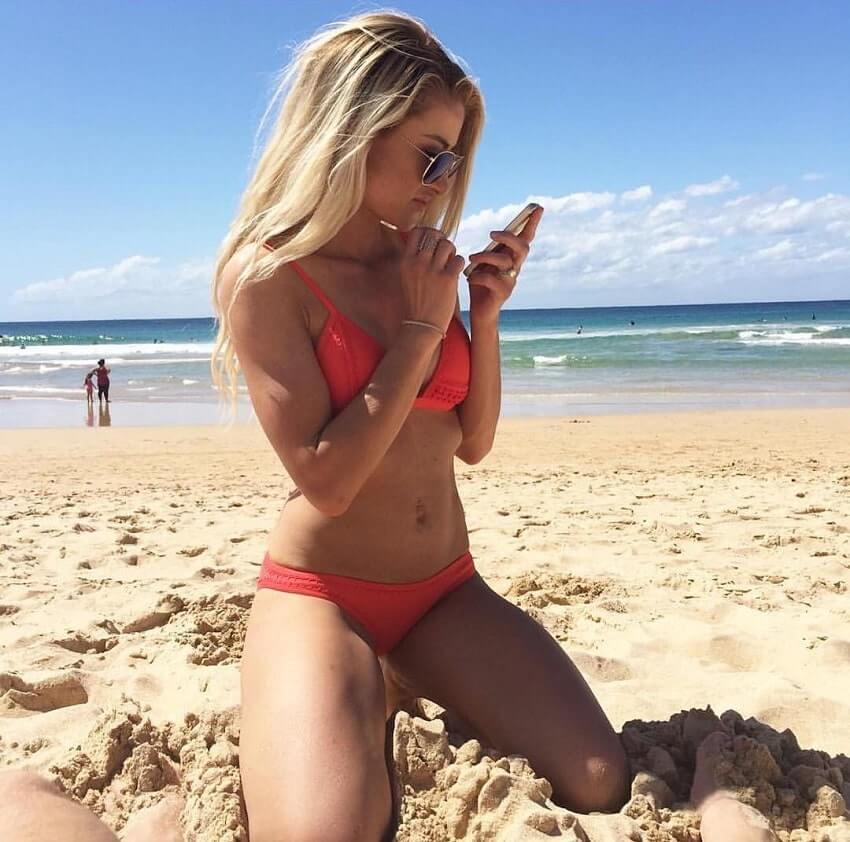 "We're all equal here. Behind the makeup, behind the fun photos, and beyond the social media feed, is a girl just like you. A girl with acne, melasma, tired eyes, insecurities and fears, you know, all those things that make us human."
Accomplishments
Fitness Model
Fashion Enthusiast
Blogger
---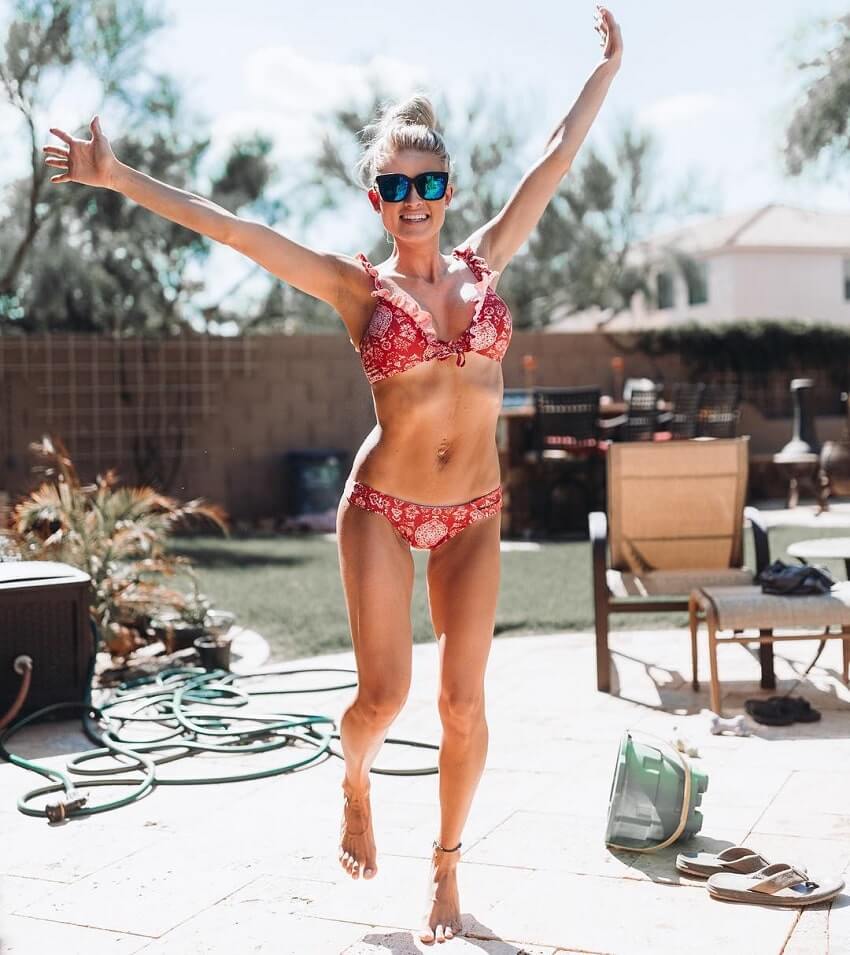 ---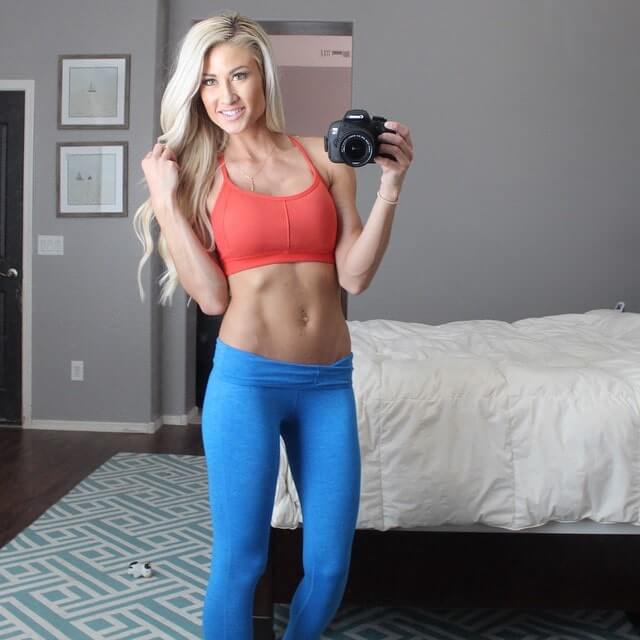 "We're all just ordinary people trying to nail it at this thing called life."
Training
Alexa loves doing bodyweight workouts. They aren't only simple to do, but also allow her to get a quick workout in even when she's busy. Some of the exercises Alexa does on a regular basis include:
Planks
Sit-Ups
Push-Ups
Lunges
Squats
With her own example, Alexa wants to show that it's possible for mothers of newborns to stay fit. Even when the gym is not an option.
---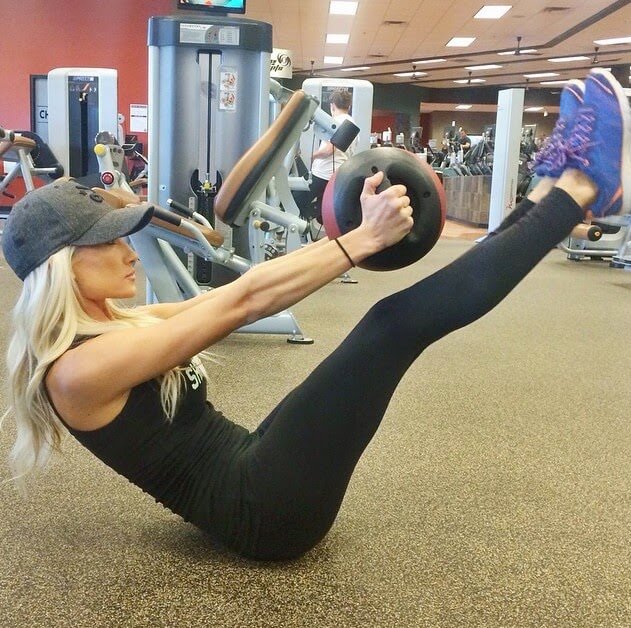 ---
Gym Workouts
Even though Alexa mostly trains with bodyweight exercises, there's also a time and place for gym workouts. She uses weights when she wants to tone her body even further.
In terms of the exercises Alexa does in the gym, they are similar to her home workouts. The main difference is that she uses heavier weights with a lower number of reps.
---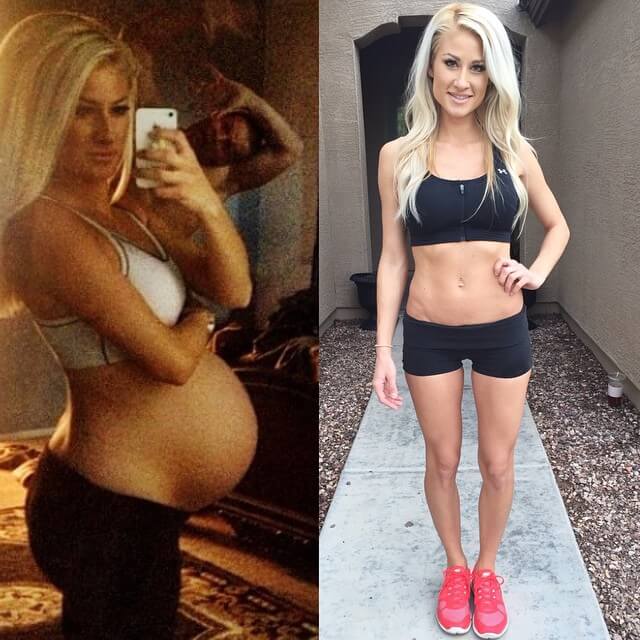 Nutrition
Diet as a Lifestyle
Alexa isn't a believer in 'lose-fat-fast' diets. For her, dieting is a lifestyle, and foods that she eats are more than just calories. They nourish Alexa's body and help her become the fittest, healthiest, and strongest version of herself. She said;
"The key to weight loss success is establishing a healthy lifestyle. I don't believe in fad diets – sure they work temporarily but diets aren't realistic long term solutions. Your body has specific needs, especially when you're working out. "
---
---
Meal Plan by Alexa Jean
This is a meal plan that Alexa suggests to anyone who wants to "get started on a healthy path". Here's how it looks;
Breakfast
1/2 cup of oatmeal with cinnamon
4 egg whites
1 whole egg
3/4 cup of berries
Post-Workout
1 serving of protein powder
5 oz. grilled chicken
4 oz. sweet potato
1 cup of vegetables
Lunch
5 oz. grilled chicken
1 oz. almonds
1 cup of vegetables
Snack
1 cup of 0% fat Greek Yogurt
3/4 cup of berries
Dinner
6 oz. grilled chicken
2/3 cup of quinoa
1 cup of vegetables
---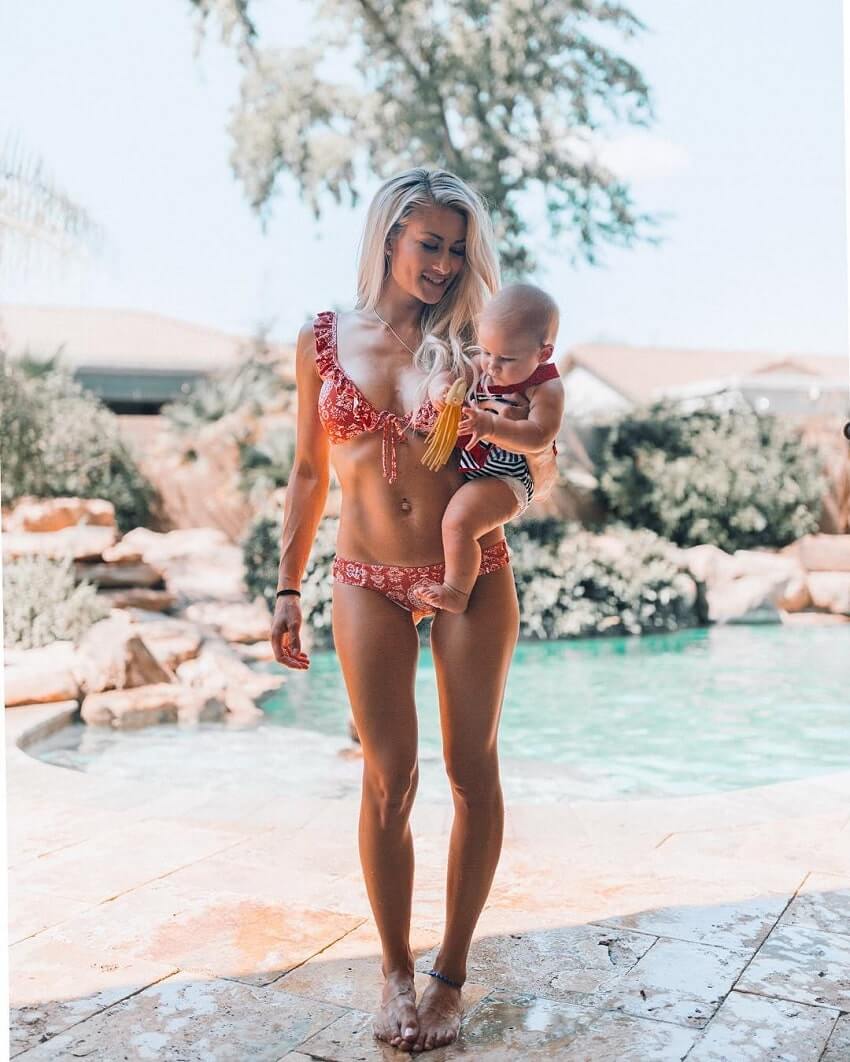 Idols and Influences
While Alexa has her own influences, she's an inspiration for women around the world. This includes other mothers who're looking to become fit. Through her awesome advice, Alexa has helped these individuals reach their fitness goals.
---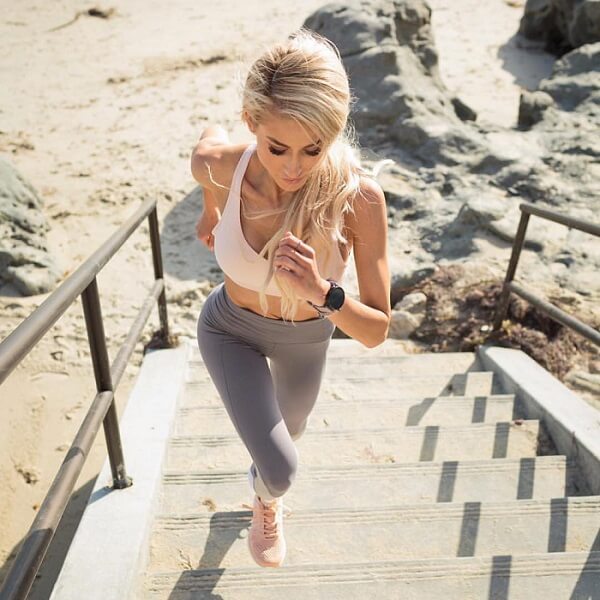 "Culture tells us to focus so much on the outward beauty that it clouds our ability to see our inward beauty that makes us who we are."
What we can learn from Alexa Jean
Juggling a fitness blog and online business with taking care of 3 kids be a stressful task; this is something Alexa knows first hand. But with a smart routine in place, Alexa is able to overcome any challenge that comes her way.
Regardless of your background, there's a lesson we can all learn from Alexa Jean. And that is: no matter how busy your life gets, it's possible to stay healthy and fit with the right approach towards your goals.