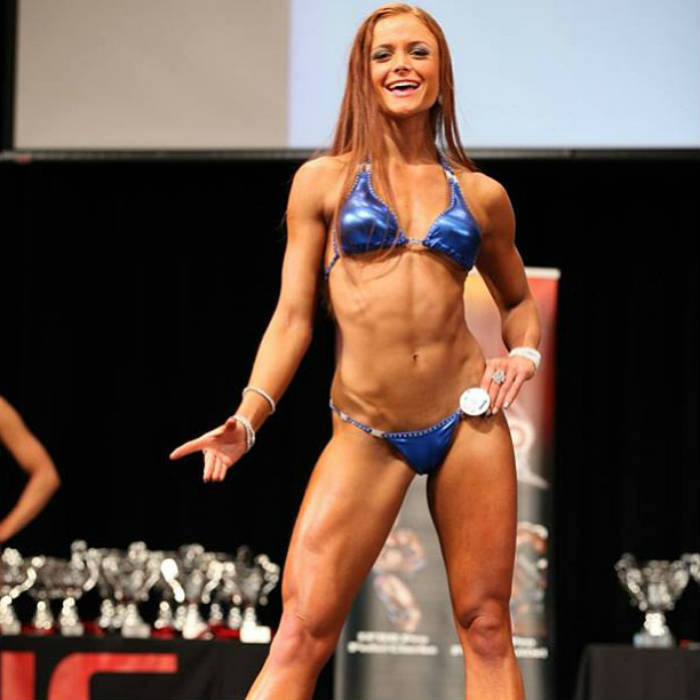 Abby Pollock
Physique Competitor
Abby Pollock is a fitness enthusiast and social media celebrity from Toronto, Canada. She's made a name for herself online, through posting regular motivational and instructions posts on her social media channels.
Growing up, Abby suffered severely from under-eating. She was 20 pounds underweight for a long time, until she decided that the only way to feel healthier, happier and strong again would be to eat more.
Gradually, after hiring a personal trainer and nutritionist, Abby managed to create a workout routine and high protein diet to suit her needs. She was completing too much cardio before, so she lowered her session count and saw immediate muscle gains.
Fast forward today and Abby has inspired many women to follow their own fitness journeys. She is extremely popular on Instagram and YouTube with a legion of followers. This is her story:
---

Athlete Statistics
Full Name: Abby Pollock
Nationality
Profession
Era
Canadian
Physique Competitor
2010
| | |
| --- | --- |
| Nationality | Canadian |
| Profession | Physique Competitor |
| Era | 2010 |
---

---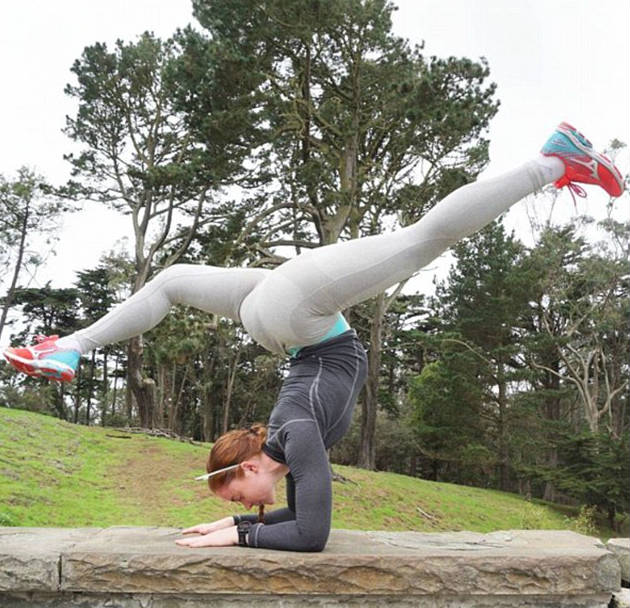 "I told myself I was following these diets for ethical reasons, when really I was using them as a means to further restrict and cover up my disordered habits."
Biography
Suffering From Under-eating
Growing up, Abby was always active and involved in sports, but always wanted to be skinnier. By the time she entered engineering school in her late teens, she was 20 pounds underweight and struggling with symptoms of anorexia and bulimia.
She was struggling in school at the time and had some relationship problems, so used food as a "safe space." She used a popular fitness app to track her diet, making sure that she didn't' eat any more than the bare minimum needed to function throughout the day.
This meant that, while studying and completing regular cardio workouts, Abby was only consuming around 900 to 1,000 calories per day. As she lost weight through this diet, she became obsessed with loosing more – taking on an increasingly restrictive diet plan which progressed from simply eating "clean," to eating a paleo diet of raw foods.
Realizing She Was Suffering
As Abby's energy was always depleted through this diet, she gradually realized that she needed a lifestyle change. On a typical day during her lowest points she would only have a vegetable smoothie for breakfast then eat a small salad for lunch and dinner, all while working out hard.
Pushing Through Family Problems With Fitness
In 2013, she found out that her father had terminal cancer. This news, combined with some issues in her love life caused Abby to look for a way out of her suffering. She wanted to feel stronger and healthier and more able to deal with her issues.
She says when reflecting on this period, "I was done playing victim." She hired both a personal trainer to help with her workouts and a holistic nutritionist to help her get her diet on track. As a result, Abby gradually increased her caloric intake to 2,000 calories per day.
Through building a proper workout routine and eating properly, she managed to transform her body completely. She realized that through lifting heavy weights, she could build the physique she actually wanted rather than looking thin and unhealthy through starving herself.
---

---
Using Social Media To Help Other People
Following this journey, Abby managed to attract attention for her story on her social media channels. She also managed to land interviews with high-profile women's lifestyle magazines – talking about her story and explaining how she changed her life around.
Once she had built a fan base on Instagram, she began to use this page to post motivational videos and images. For Abby, she believed that it was ideal platform to help other women who were struggling with their weight.
As a result of her popularity, she then began to produce videos on YouTube to get her face out there. This allowed her to reach out to an entirely new audience, and by 2017 she had gathered over 380,000 followers.
---

Training
Changing Her View Of Training
At one point, Abby was completing 2 hours of cardio a day. This was burning far too many calories which meant that she couldn't build the body she wanted. After discussing a new plan with her trainer, she cut back to two shorter cardio sessions per week.
As well as cardio workouts, she also began lifting heavy weights with the intention of building genuine muscle tone. She added on four weightlifting sessions per week, with the intention of lifting as heavily as possible without feeling like she'd have to compromise her form.
As she began to complete these sessions, she noticed impressive gains in her glutes and quads. She was building the body that she had always dreamed of, with the weighted exercises she had always feared.
Routine
Typically, Abby spends an hour in the gym 4 times a week. She'll spend 1 day working her back and biceps, another working on her shoulders and triceps, then two days working on her lower body.
She loves to complete exercises such as weighted squats,  step-ups, hip thrusts and a wide array of body weight exercises.
---

Nutrition
Flexible Diet Plan
While Abby suffered a lot in her early days of working out and dieting, she gradually developed an ideal diet for the body she wanted to achieve. She now follows a flexible diet in which she eats whatever she wants, as long as it fits into her daily calorie needs.
She also focuses on her macronutrient needs for each day, typically combining carbs, protein and healthy fats into most meals. She has developed a meal plan (below) which includes 4 healthy meals spaced throughout the day.
Intermittent Fasting
As well as eating more healthy than ever, Abby has also incorporated intermittent fasting into her diet. This means that she fasts for 16 hours a day which is said to increase the bodies capabilities of using stored energy.
"It has helped me repair my relationship with food, become more in touch with my natural hunger cues, and it has allowed me the lifestyle flexibility to eat larger (even restaurant-sized) meals while still making progress toward my goal."
Meal One
Scrambled Eggs with ground turkey and vegetables.
Snack: An apple with baby carrots.
Meal Two
('Chocolate oats')Oatmeal, egg whites, almond milk, cocoa, and stevia mixture.
Meal Three
Spaghetti squash with ground turkey, vegetables and cheese sauce made from almond milk and cheddar.
Meal Four
Protein ice cream made with protein powder, a banana, almond milk, and ice.
---

What we can learn from Abby Pollock
Abby transformed her diet and her training routine in order to improve her life. She was suffering from under-eating, so knew that the only way to feel healthier and happier would be to change her attitude towards her diet.
She developed a diet high in protein, carbs and healthy fats – improving her body in the process. She is an example to all women that weight lifting is a healthy way to build the body of your dreams.