Are you seeking a natural way to boost testosterone after 50? If so, it's for good reason too.
Testosterone is the powerful androgen hormone essential to your masculine health. It's integral for helping maintain muscle mass, manage body fat, bolster virility, and regulate mood – four valuable aspects for your wellbeing.
In this article, we'll reveal the very best testosterone boosting supplements for men over 50.
Testosterone after 50
When you were younger testosterone helped you forge a fit, lean, and muscular physique. As a potent androgen hormone, it was responsible for the masculine traits you developed during puberty.
Strength, power, virility, dense muscle mass, and high libido were all made possible because of the testosterone you produced.
More specifically, testosterone controls aspects such as:
Penis and testes development
Voice deepening, sexual organ growth, and facial/pubic hair during puberty
Libido, sexual performance, and sperm production
Bone density and strength
Muscle strength and size
As a man over 50, testosterone still plays a pivotal role in your wellbeing. It is a kingpin in your health, although now it won't be present in such an abundance as it was in your 20s. Unfortunately, you may have felt the side effects of falling androgens already.
This is because natural testosterone levels decline once you reach the ages of 30-40 [1]. By now, your production has already been slowing for over a decade.
According to statistics, your masculine hormone volume could be as low as 242 ng/dL., which is, unfortunately, lower than the average baseline of 280 ng/dL [2] [3].
[Related Article: Best Multivitamins for Men Over 50 ] 
Low testosterone
Many men over the age of 50 experience the effects of low testosterone. However, rather than understand their reduced hormone production may be responsible, they accept the circumstances as inevitable signs of aging.
According to Harvard University;
"As men reach their 50s and beyond, this may lead to signs and symptoms, such as impotence or changes in sexual desire, depression or anxiety, reduced muscle mass, less energy, weight gain, anemia, and hot flashes." [4]
Detecting the symptoms of low testosterone allows you to monitor how your masculine hormone levels are performing. If you have at some point in recent times felt these occurrences for yourself, your testosterone could be low. Depending on the current amounts of the androgen hormone you are producing, you may just experience one or many symptoms.
A widely recognized treatment for low testosterone is testosterone replacement therapy. However, this may only be prescribed by a trained medical professional and requires certain cover in alignment with your medical insurance.
If you are diagnosed with low testosterone, doctors do not always turn to TRT as the first course of action. At the time of writing the long-term effects of testosterone replacement therapy are uncertain [5].
Testosterone boosters do not need to be prescribed by a medical professional. This is because they are not created as a form of medication, but as hormone support complexes to bolster a well-balanced diet. The nutrients inside them are selected specifically to aid male health and help men reclaim an optimal testosterone balance.
Key point: Testosterone boosters do not require a prescription. Instead, they are legal, widely distributed health support supplements, used by many men over 50. Read on to see the best testosterone boosters available for this age group.
Before we go further it is important to recognize that none of the following individual supplements have been proven effective under scientific conditions. All studies and papers referenced refer to specific ingredients only. 
---
Best Testosterone Boosters for Men Over 50
1.

Prime Male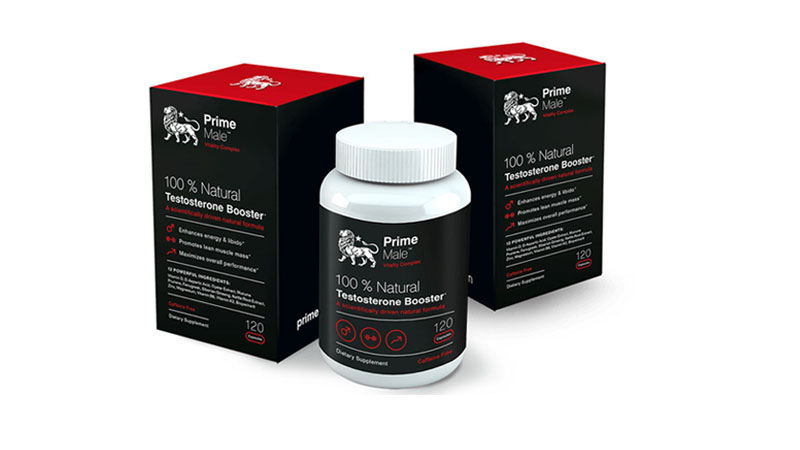 In first place we have the popular Prime Male. Engineered specifically for men over 30, Prime Male features 12 carefully considered ingredients, chosen for their ability to enhance masculine health in this age group.
Much like Hunter Test, Prime Male is an all-encompassing testosterone booster. Its primary aim is providing men with the necessary nutrients to reclaim their virility, not just bolster aesthetics. As such, Prime Male is not a bodybuilding or athletics driven supplement, which we feel is important for men over 50.
Prime Male's website says it can address the three biggest barriers to healthy testosterone. These are luteinizing hormone, sex hormone binding globulin, and female hormones and prolactin. After inspection, we can confirm Prime Male's formula should be highly effective at combating these three barriers.
In the following section we'll break down just how this is possible:
Prime Male ingredients
Vitamin D-3
Vitamin D is a steroid hormone generated when our skin comes into contact with sunlight. However, recent research estimates that around 1 billion people on planet earth are vitamin D deficient [6].
This should raise concern for men of all ages, as healthy vitamin D levels is closely related to testosterone. Studies have also shown that supplementing with vitamin D may help men reclaim hormonal balance [5].
D-Aspartic acid
D-AA is a non-essential amino acid that has been shown to influence testosterone production. It does so by causing the release of luteinizing hormone, which in turn signals to the testes to create testosterone [7].
Researchers have indicated that supplementing with D-AA can positively influence testosterone levels in certain men [8] within as short as 6-12 days [9]. Furthermore, one study saw D-AA supplementation increase testosterone by 60% and raise semen count by 100% [10].
Black pepper extract as BioPerine®
BioPerine® is a patented extract taken from black pepper fruit. Primura has included it in the Prime Male formula to improve the bioavailability and absorption of other key ingredients [23].
Boron
Boron is a trace mineral with vitally important roles in regulating metabolism. It's also been proven to increase magnesium absorption, and help the body to utilize testosterone, estrogen, and vitamin D more efficiently [24].
Additional benefits of boron that support the wellbeing of men over 50 also include; raised levels of antioxidant enzymes, improved cognitive performance, reduced inflammatory biomarkers, and protection against oxidative stress [24].
Vitamin B6
B6 can benefit testosterone production by stimulating androgen receptors. This, in turn, spurs the testes to direct more testosterone into the bloodstream, and as a result, scientists have found a link between low testosterone and B6 deficiency [25].
Research suggests that higher amounts of vitamin B6 might reduce estrogen by up to 30% [26]. Furthermore, men with B6 below baseline are 3.5 times more inclined to experience enhanced cognitive decline over a four-year period[27].
| Ingredient | Amount Per Serving | % Daily Value |
| --- | --- | --- |
| Vitamin D3 | 4000 IU | 833 |
| Vitamin K2 (as Menaquinone-7) | 45 mcg | 50 |
| Vitamin B6 (as pyridoxal 5 phosphate) | 7.5 mg | 577 |
| Magnesium (as magnesium citrate) | 100 mg | 24 |
| Zinc (as zinc citrate) | 30 mg | 273 |
| D-Aspartic Acid Calcium Chelate | 1600 mg | ** |
| Asian Red Ginseng 4:1 extract (root) | 120 mg | ** |
| Luteolin | 60 mg | ** |
| Ashwagandha Extract 4:1 (root) | 300 mg | ** |
| Nettle Root 10:1 extract | 160 mg | ** |
| BioPerine® | 10 mg | ** |
| Boron (as boron amino acid chelate) | 5 mg | ** |
| | | ** = No DV |
For the full list of ingredients, visit the Prime Male ingredients page.
Taking Prime Male
Prime Male follows a separated serving pattern. This allows for a better, more even distribution of ingredients throughout the day.
Men who purchase Prime Male are asked to take four single capsules each day. These should also be accompanied by food to aid digestion, which makes mealtimes a convenient point to take this supplement.
Therefore, we suggest the following:
1 capsule with breakfast
1 capsule with lunch
1 capsule mid-afternoon with a small portion of food
1 capsule with your final full meal
Our experienced review team sees this as an intelligent approach. Consequently, we do not advise taking all four capsules in one serving, as this may impact Prime Male's performance. Always act according to the manufacturer guidelines.
Prime Male Reviews
Prime Male has been on the market for several years now and has since established itself as a frontrunner. As a result, many reviews can be found online, with a large majority being in favor of the product.
According to these reviews, Prime Male's standout feature is that it is engineered for the 30+ man. It is one of the less aggressive testosterone boosters on the market, relying less on heavy amounts of D-AA, and instead offering 12 individual ingredients.
Other online authorities' opinions include:
"We like this supplement a lot and rate it as one of the best products for older men around at the moment." – (HumanWindow.com)
"We literally like everything we see in Prime Male. From the premium forms of top-notch testosterone-boosting ingredients to their respective doses, Prime Male has invested a lot of money in their formula and the results show." – (NutshellNutrition.com)
"Prime Male avoids many filler ingredients other brands put into their products. Boron, D-aspartic acid, and Zinc all have research to support their use. If you can swallow nearly $70 a month, then Prime Male is worth a shot" – (IronJunkies.com)
"The over 30s booster market might be a crowded one, but in our opinion, Prime Male tops them all. The Formula, which is the most important part of any supplement, is second to none." – (TestosteroneResource.com)
As IronJunkies.com points out, Prime Male is slightly more expensive than some similar products. However, due to the quality of Prime Male, we believe it is excellent value for money. The asking price aligns well with the high-grade ingredients, potency, and professional manufacturing process.
*individual results may vary
Closing Thoughts on Prime Male
Prime Male is a premium supplement engineered to help 30+ men reclaim and reinvigorate their testosterone production. Its 12-ingredient strong formula is potent and shows positive signs for effectiveness.
Upon inspection, it's clear to see the ingredient choice considers men in this age group. As we mentioned in the opening statement, Prime Male is an all-around testosterone booster, not just an aid to enhance aesthetics.
In closing, we hold Prime Male in very high regard as a testosterone booster for men over 50. It has an excellent ingredient profile, scientifically backed ingredients and offers premium quality at the right price point. We think that Prime Male is a top-tier testosterone booster and one you should seriously consider.
| | 1 Month | 2 Month | 3 Month + 1 Free |
| --- | --- | --- | --- |
| Price USD ($) | $69 | $138 | $207 |
| GBP (£) | £39 | £78 | £117 |
| Shipping | $7.95/£3.95 | Free to USA & UK | Free Worldwide |
Positives
Well researched
Designed for men over 30
Natural ingredient profile
Intelligent serving suggestion
Free from proprietary blends
Estrogen blocking components
Natural formula
Supports libido
Vegetarian capsules
Negatives
Slightly more expensive than other products
Exclusive available direct from PrimeMale.com
2.

Hunter Test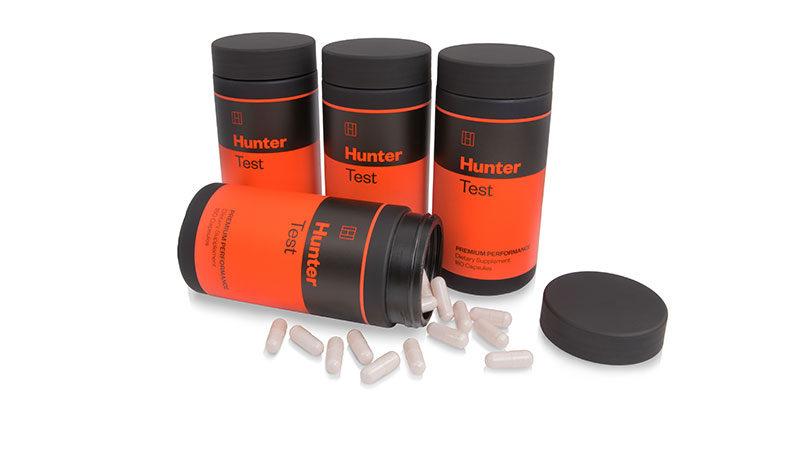 Our second choice testosterone booster for men over 50 is Hunter Test. After only entering the market in late 2018, this supplement continues to impress, standing out as a leader in the men's wellbeing market.
Rather than raise testosterone to benefit aesthetics, Hunter Test takes a holistic approach to masculine health. It's potent, powerful, and cutting-edge formula was developed specifically for high achieving men looking to optimize their hormones.
It's for these reasons we recognize Hunter Test as the ideal match for any man over 50. The creators themselves aim it at professional men, who aspire to achieve in all aspects of their life, not just their appearance. Therefore, Hunter Test has tailored its ingredient choice and sizes to suit this type of busy, ambitious man.
Each ingredient found within Hunter Test is backed by substantial scientific research. Additionally, by adopting a streamlined formula, Hunter Test is able to deliver some of the biggest serving sizes in the field. There are no filler ingredients diluting any capsules, nor are there unnecessary, quality-reducing proprietary blends.
Because of this, our experts recognize Test as a standout supplement in terms of effectiveness.
Hunter Test ingredients
Vitamin D3
Vitamin D is a steroid hormone naturally produced in the body when the skin comes in contact with sunlight. Research shows it to be integral to healthy testosterone production [5].
As modern industry develops, many men spend more time indoors, which is the leading cause ofvitamin D deficiency [6]. However, one study has shown that men who supplement with 3,332 IU of vitamin D for 365 days can raise their testosterone production significantly [5].
D-Aspartic Acid
D-aspartic acid has been shown to boost testosterone in certain men by releasing luteinizing hormone, which encourages the testes to increase testosterone generation [7]. This is how D-AA is said to positively influence blood testosterone levels [8].
According to one study, supplementing with d-aspartic acid showed testosterone increases in both athletes and impotent men, while the impotent men tested also experienced increased semen quality [8]. Furthermore, additional research into the impact of D-AA suggests that testosterone can be boosted in as short as 6-12 days [9], with semen count rising by up to 100% [10].
Zinc
Zinc is an essential mineral you must consume to live healthily.
One of its roles is to enable better testosterone flow into the bloodstream. Making it vitally important for regulating serum androgen hormone levels.
An important paper published in 1996 displayed a clear connection between zinc and testosterone. During the study, the research team found that the older test subjects who supplemented with zinc almost doubled their free testosterone levels [11].
Indole-3-Carbinol
I-3-C is the compound believed to give cruciferous, green vegetables their anti-cancer properties. Indole-3-carbinol's ability to help prevent prostate cancer should be of significant importance for men over 50 [12].
Yet, I-3-C earns its place in this testosterone booster for its estrogen-blocking effect. Estrogen is the female hormone that can hinder testosterone production [13].
Magnesium
Magnesium is another essential mineral much like zinc. Scientists say it is responsible for upwards of 600 biochemical reactions inside the body; one of which is influencing testosterone status [14] [15].
Recent research suggests that up to half of the US and European population may be Mg deficient [16] [17]. This raises concern for men over 50, as magnesium is shown to help the body fight many markers of mortality, such as diabetes and high blood pressure [18] [19].
Ashwagandha
Although primarily used in traditional medicine, modern scientists believe Ashwagandha can help boost testosterone. It does this by controlling cortisol, the stress hormone that can negatively influence testosterone production [20] [21].
Additionally, Ashwagandha has also been proven to increase both muscle mass and strength. This might be an important factor for you to consider as a man over 50 [22].
| Ingredient | Amount Per Serving | % Daily Value (2000 kcal diet) |
| --- | --- | --- |
| Vitamin D3 | 5000 IU | 2500 |
| Vitamin K2 | 150 mcg | 188 |
| Magnesium (as Magnesium Aspartate) | 200 mg | 50 |
| Zinc (as Zinc Aspartate) | 30 mg | 200 |
| D-Aspartic Acid | 3000 mg | ** |
| Asian Ginseng (Panax ginseng) (root) (Standardized to 5% Ginsenosides) | 300 mg | ** |
| Ashwagandha Extract (Standardized to 1.5% Withanolides) | 300 mg | ** |
| Indole3-Carbinol | 200 mg | ** |
| Boron (as boron amino acid chelate) | 10 mg | ** |
| Rice flour, Gelatin (capsule), Silicon Dioxide, Vegetable Stearate. | | |
| | | ** = DV not established |
For the full list of ingredients, visit the Hunter Test ingredients page.
Taking Hunter Test
You should take six capsules of Hunter Test per day according to the manufacturers. Out of all the supplements on our list, this is the highest amount, but the serving suggestion has been planned intelligently.
Dispersing six capsules across 24-hours allows for more potent individual servings. Additionally, this method also allows for an even flow of ingredients entering the body. We believe this to be a very effective and efficient way of supplementing.
When we inspected the Hunter Test label, we were advised to take three, two-capsule servings. Each one should also be accompanied by food and a full glass of water.
Therefore, we at Greatest Physiques recommend taking Hunter Test as follows:
2 capsules with breakfast
2 capsules with lunch
2 capsules with your last main meal
Carrying out this method will allow for optimal supplementation. We do not advise taking all six capsules in one sitting.
Hunter Test Reviews
When looking to purchase a supplement it is advised to seek out multiple reviews. This way you see a broad range of opinions, allowing you to make a more informed choice.
We at Greatest Physiques understand this too. Therefore, we have looked toward other supplement authorities online to see their opinions on Hunter Test. What follows are some of the key excerpts we found:
"We believe this is the best testosterone booster a man can buy. Natural, potent ingredients along with some of the best servings sizes available combine to create one of the most intelligent testosterone boosters we've ever seen." – (SpotMeBro.com)
"If you are already making improvements to your lifestyle, Hunter Test could be a great addition. It offers credible testosterone boosters that work along more than one bio-pathway, contains a huge [serving] of D-AA, and includes pretty decent [servings] of the rest." – (SupplementReviewsUK.com)
"Overall, we think that this is an excellent supplement that contains all of the main ingredients we look for in a product like this. What's more, Hunter Test also uses the best doses of the top ingredients, which is always important. To wrap things up, we feel that Hunter Test is one of the strongest products on the market in this category right now." – (HumanWindow.com)
"Is Hunter Test Premium Testosterone Booster good value for money? As we have already mentioned, this is a premium product, so you should not expect it to be a bargain-basement price." – (Legwork.guide)
As you can see many online reviews fall in favor of Hunter Test. Potent, high-quality ingredients impress the most, which has solidified Test's place in the market.
The only apparent negative comments come in relation to price. As a premium product, Hunter Test carries a higher cost. However it is generally agreed that Hunter Test is excellent value for money considering the ingredients and amounts within each bottle.
Our team always recommend purchasing a top-tier supplement over a lower-quality alternative – even if the latter is cheaper. Doing so allows you to supply your body with the cleanest, high-grade ingredients, with minimized risk of cross-contamination during the manufacturing process.
*individual results may vary
Closing thoughts on Hunter Test
Although Hunter Test is still a newcomer, it has quickly become a revered testosterone booster. The potent, cutting-edge formula is undeniably its strongest feature, which we rate highly. Each ingredient has been selected for the busy, professional man to support his lifestyle. As a review team, we feel this aspect lends itself perfectly to any male over 50.
Six daily servings also allow for generous amounts of each key ingredient. This bolsters the power and effectiveness of Hunter Test, which is why it is placed so highly on our list. Each capsule is created in accordance with good manufacturing practices too, meaning there is minimal chance of any cross-contamination occurring.
If the premium price of Hunter Test is within your range, we recommend purchasing this product. The formula should prove extremely beneficial for men over 50, especially those leading a busy, professional lifestyle.
| | 1 Month | 2 Month | 3 Month + 1 Free |
| --- | --- | --- | --- |
| Price USD ($) | $75 | $150 | $225 |
| Price GBP (£) | £55 | £110 | £165 |
| Shipping ($/£) | $7.95/£3.95 | Free to USA & UK | Free Worldwide |
Positives
Potency
Well researched
Clinical ingredient quantities
Free from proprietary blends
No filler ingredients
High level of safety
Natural formula
Negatives
Exclusively available from HunterLife.com
High price point (but we think it's great value)
Not suitable for vegans/vegetarians (gelatin capsules)
3.

TestoFuel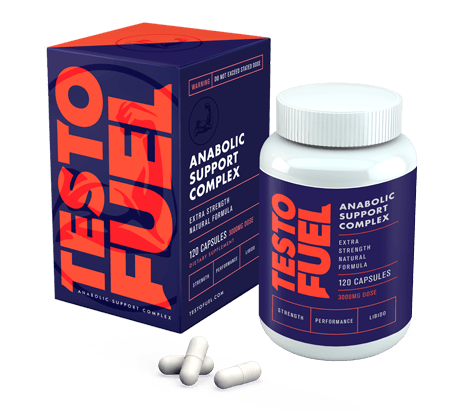 TestoFuel is the testosterone booster we recommend to over 50s with above average activity levels. This is because it was developed to help men build lean muscle mass, while also reducing body fat.
Unlike Prime Male, TestoFuel is not designed exclusively for men over 30. However, those over 50 (or even men over 40) can still benefit from the profile of ingredients within it.
According to the manufacturers of TestoFuel, their supplement is for men of any age looking for a natural way to increase testosterone production. Their website also states that supplementation may; "raise testosterone levels by over 40%; without the need for dangerous, illegal substances." [28]
Like the two testosterone boosters that precede it in this list, TestoFuel is a premium product, created by using exclusively high-grade ingredients. It is completely void of proprietary blends too, meaning there are no fillers or hidden ingredients. Men who take TestoFuel can be confident that they know what they're taking.
TestoFuel ingredients
Vitamin D3
Vitamin D, also known as cholecalciferol, is a steroid hormone you produce when your skin is exposed to sunlight. However, upward of one billion people on earth are deficient in it. This is an alarming figure as low levels of vitamin D is also linked to low testosterone [6] [5].
Men who aren't deficient in vitamin D show an increased rate of muscle building, energy, and bone strength [29][30][31]. Considering these can decline with age, vitamin D is an important nutrient for men over 50.
D-Aspartic Acid
D-AA is a non-essential amino acid that supports the regulation of testosterone synthesis [8]. It does so by encouraging the release of luteinizing hormone, which directs the testes to produce more testosterone.
Current research suggests that D-AA may increase testosterone within 6-12 days of supplementation [9]. Furthermore, additional evidence sheds light on the possibility of d-aspartic acid boosting testosterone by 60%, alongside a 100% increase in sperm count [10].
Ginseng (Asian)
Asian ginseng has been used a libido enhancer hundreds of years. However, unlike many ancient medicines, Asian ginseng has been proven effective at increasing testosterone [32].
Furthermore, research suggests Asian ginseng can also; improve sleep, cognition, energy, erection strength, and sex drive [33][34][35][36][37].
Oyster powder extract
Oyster meat is the most bioavailable zinc food source, which is why TestoFuel's creators have added it to their formula [39]. Their intention is to bolster the already ample 10 mg even further for enhanced testosterone support.
Research suggests that the essential mineral zinc plays a pivotal role in increasing luteinizing hormone, which encourages the testes to produce and release testosterone. Consequently, low levels of zinc are associated with sub-baseline testosterone production [11].
Vitamin K2
Also known as menaquinone, vitamin K2 works in conjunction with D3 for enhanced testosterone release [39]. In one animal study, researchers reported a 70% average increase in testosterone after five weeks of K2 supplementation [40].
| Ingredient | Amount Per Serving | % EU NRV (Nutritional Reference Value) |
| --- | --- | --- |
| Vitamin D3 | 5000 IU | 2500% |
| Vitamin K2 | 18 mcg | 24 |
| Vitamin B6 | 5 mg | 360 |
| Magnesium (from Magnesium Oxide & Aspartate) | 200 mg | 53 |
| Zinc (from Zinc Aspartate) | 10 mg | 100 |
| Aspartic Acid (D-form) | 2300 mg | ** |
| Asian Red Panax Ginseng | 100 mg | ** |
| Fenugreek Seed | 100 mg | ** |
| Oyster Powder | 100 mg | ** |
| | | ** = No NRV |
For the full list of ingredients, please go to the TestoFuel ingredients page.
TestoFuel Reviews
There are a high number of TestoFuel reviews available online as it's been on the market since 2012. However, since its release, the initial formula has undergone further testing and improvements. Therefore, although there is an abundance of online reviews, only those written after the formula was updated hold true value.
For this reason, the excerpts shown below are exclusively from this time period. Our team did not believe it appropriate to judge TestoFuel based on outdated opinions.
"I had more energy throughout the day. I felt more focused on whatever I was doing." – (Gabeba.com)
"In closing, our team of researchers advocate TestoFuel to anyone serious about boosting their testosterone. This is a premium quality supplement, with a bold and impressive formula developed exclusively from natural ingredients." – (SpotMeBro.com)
"If considered for boosting testosterone, a little or no effect is demonstrated. Some users had noticed no improvement in their testosterone levels, sex drive and muscle mass, while others feel a boost in strength and workouts performance. Testofuel is very good for men over 35 years, where their testosterone levels are already declining." – (BodyMedia.com)
"There are lots of positive customer reviews on YouTube, review sites, social media going years back. It also seems to be popular with older guys too. We found guys 40 and over are even using the supplement." – (TheSportReview.com)
Again, as with Hunter Test and Prime Male, all reviewers raise the point about TestoFuel's price. They express that this testosterone booster sits in the top-tier in terms of cost, which may not suit every man. Yet, because of the premium quality and research behind it, most see TestoFuel as good value for money. This list is about the best testosterone boosters, and if you want the best, you have to pay for it. It's simply not worth buying cheap supplements, as you often get what you pay for.
Additionally, many online authorities recommend taking TestoFuel consistently to see results. Our team of experts agrees with this statement, as two to three months of supplementation should provide the best results.
*Individual results may vary
Closing Thoughts on TestoFuel
TestoFuel is our final choice in the top three testosterone boosters for men over 50. Although not specifically engineered for this age group, it continues to impress with an athletic and physique focused formula. It's because of this we recommend TestoFuel to the 50+ man who exercises regularly and wishes to build or maintain muscle mass.
Furthermore, TestoFuel has two sources of zinc, with one being the most bioavailable food source on the planet. There are also ample if not generous amounts of vitamin D, B6, magnesium, and d-aspartic acid for additional testosterone support. Fenugreek is included in the profile too, although the evidence is unclear if this ingredient works for all men.
As a premium supplement, TestoFuel is completely free from proprietary blends. Each ingredient is presented clearly on the side of the packaging, offering a high level of reassurance and transparency. We believe that this enhances TestoFuel's claims to safety and substantially reduces the risk of side effects.
In closing, TestoFuel still showcases itself as good value for money – even alongside its premium price tag. TestoFuel buyers can be confident knowing they are buying a top-tier testosterone booster made using high-grade ingredients. TestoFuel is also manufactured in either the UK or USA too, alongside good standards that minimize the chance of cross-contamination.
| | 1 Month | 2 Month | 3 Month + 1 Free |
| --- | --- | --- | --- |
| Price USD ($) | $65 | $130 | $195 |
| Price GBP (£) | £39 | £78 | £117 |
| Shipping | $7.95/£3.95 | Free to USA & UK | Free Worldwide |
Positives
Natural ingredient profile
Potent formula
Physique and energy driven
Extra Oyster extract
High Zinc content
Clinical ingredient amounts
Smart serving suggestion
Free from proprietary blends
Well researched
Negatives
Premium price (but premium ingredients make up for it)
Not suitable for vegans/vegetarians (gelatin capsule)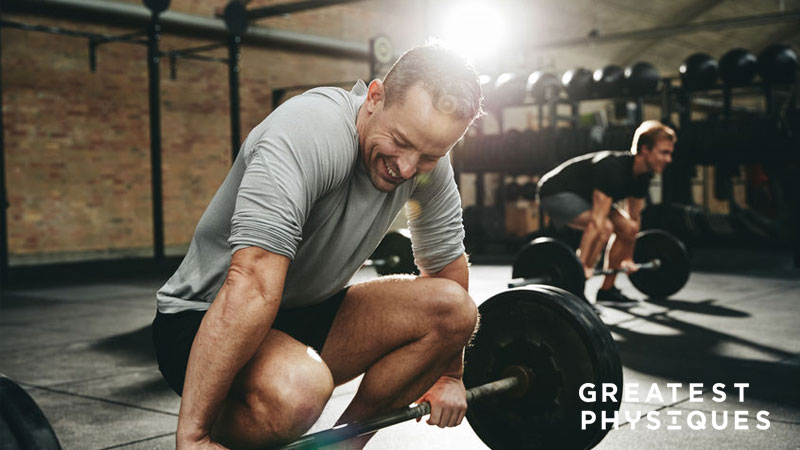 How to get the most out of your testosterone booster.
Elevating your testosterone could have a huge impact on your life – especially after 50. From supporting more real muscle growth to putting the spark back into training, and even improving your mood and energy too. Whilst a testosterone booster will give you that platform to getting your T levels back on track. But there are other changes you can make alongside your T booster to really optimize your results. We've listed our top 3 tips to get you started.
Get active
Whether you're a keen gym goer or have trouble finding time to work out, your testosterone levels rely on regular exercise. The more exercise you do, the higher your testosterone production will be. The best news is that it works both ways. Your testosterone booster will give you more energy – and help increase your athletic performance so you'll be more motivated to work out. So, whatever you can fit into your lifestyle – from strength training 3-4 times a week to playing squash with your friends – your testosterone levels will thank you for it!
Clean your diet
Your diet plays a massive part in keeping your testosterone levels high. Eating unhealthy, opting for high-fat, sugary or processed foods can have a detrimental impact on your T levels negatively. Choose healthier options like leafy veg, eggs, lean proteins, fruits like berries, and whole grains to help reduce your body fat – and elevate your T levels too.
Be consistent
If you're serious about making big changes to your physique and lifestyle, you need to stay consistent. Like with any supplement, taking your testosterone booster consistently is a key part of maximizing its benefits – and your testosterone production. Following the directions advised by the creators of your T booster will give your body time to absorb all the nutrients provided. This means that every ingredient will be working at full capacity so you can enjoy the range of T-boosting benefits from each one.
Final Word on the Best Testosterone Boosters for Men Over 50
Utilizing a testosterone booster should allow men over 50 help reclaim hormonal balance without prescription drugs. A high-quality supplement like our top three choices provide the body with nutrients integral for healthy masculine hormone production, alongside other supporting compounds.
Each of the above supplements was selected due to high levels of potential effectiveness alongside premium quality. They are all totally free from proprietary blends, which many low-quality companies use to fill out products or disguise certain ingredients. Our team view a supplement void of proprietary blends is both transparent and trustworthy.
We also considered cost when selecting which three testosterone boosters would make this list. And although each one carries a premium price; we see the monetary ask as a direct reflection on quality. Therefore, our team believes each of the above testosterone boosters to be good value for money.
While others may be cheaper, we often find that their potency, manufacturing procedures, and reputation are of a lower standard. We also recommend purchasing reputable, premium products when possible.
*Update: (we are inundated by emails from our readers asking whether this list is only aimed at men over 50. Let us be clear that this post is created for all men, at any age groups, be it over 30, over 40 or beyond, that are looking to improve their testosterone levels. We put together this article to cater that specific age group based on our visitor's data but it's not to say that the products here are specifically crafted for that particular age group only.)
---
References
[1] Publishing H. Testosterone, aging, and the mind – Harvard Health. Harvard Health. https://www.health.harvard.edu/newsletter_article/Testosterone_aging_and_the_mind. Published 2019. Accessed June 21, 2019.
[2] Barrett-Connor E. Male testosterone: what is normal?*. Clin Endocrinol (Oxf). 2005;62(3):263-264. doi:10.1111/j.1365-2265.2005.02232.x
[3] Total Testosterone – Health Encyclopedia – University of Rochester Medical Center. (2019). Retrieved from https://www.urmc.rochester.edu/encyclopedia/content.aspx?contenttypeid=167&contentid=testosterone_total
[4] Publishing, H. (2019). Treating low testosterone levels – Harvard Health. Retrieved from https://www.health.harvard.edu/mens-health/treating-low-testosterone-levels
[5] Pilz S, Frisch S, Koertke H et al. Effect of Vitamin D Supplementation on Testosterone Levels in Men. Hormone and Metabolic Research. 2010;43(03):223-225. doi:10.1055/s-0030-1269854
[6] Naeem Z. (2010). Vitamin d deficiency- an ignored epidemic. International journal of health sciences, 4(1), V–VI.
[7] D'Aniello, A. (2007). d-Aspartic acid: An endogenous amino acid with an important neuroendocrine role. Brain Research Reviews, 53(2), 215-234. doi: 10.1016/j.brainresrev.2006.08.005
[8] Roshanzamir, F., & Safavi, S. M. (2017). The putative effects of D-Aspartic acid on blood testosterone levels: A systematic review. International journal of reproductive biomedicine (Yazd, Iran), 15(1), 1–10.
[9] Frank, K., Patel, K., Lopez, G. and Willis, B. (2019). D-Aspartic Acid Research Analysis. [online] Examine.com. Available at: https://examine.com/supplements/d-aspartic-acid/ [Accessed 30 Apr. 2019].
[10] D'Aniello, G., Ronsini, S., Notari, T., Grieco, N., Infante, V., & D'Angel, N. et al. (2012). D-Aspartate, a Key Element for the Improvement of Sperm Quality. Advances In Sexual Medicine, 02(04), 45-53. doi: 10.4236/asm.2012.24008
[11] Prasad, A. (1996). Zinc Status and Serum Testosterone Levels of Healthy Adults. Nutrition, 12(5), vi. doi: 10.1016/s0899-9007(96)00064-0
[12] Sarkar, F., & Li, Y. (2004). Indole-3-Carbinol and Prostate Cancer. The Journal Of Nutrition, 134(12), 3493S-3498S. doi: 10.1093/jn/134.12.3493s
[13] Michnovicz, J., Adlercreutz, H., & Bradlow, H. (1997). Changes in Levels of Urinary Estrogen Metabolites After Oral Indole-3-Carbinol Treatment in Humans. JNCI Journal Of The National Cancer Institute, 89(10), 718-723. doi: 10.1093/jnci/89.10.718
[14] Maggio, M., De Vita, F., Lauretani, F., Nouvenne, A., Meschi, T., & Ticinesi, A. et al. (2014). The Interplay between Magnesium and Testosterone in Modulating Physical Function in Men. International Journal Of Endocrinology, 2014, 1-9. doi: 10.1155/2014/525249
[15] de Baaij, J., Hoenderop, J., & Bindels, R. (2015). Magnesium in Man: Implications for Health and Disease. Physiological Reviews, 95(1), 1-46. doi: 10.1152/physrev.00012.2014
[16] Rosanoff, A., Weaver, C., & Rude, R. (2012). Suboptimal magnesium status in the United States: are the health consequences underestimated?. Nutrition Reviews, 70(3), 153-164. doi: 10.1111/j.1753-4887.2011.00465.x
[17] Gröber, U., Schmidt, J., & Kisters, K. (2015). Magnesium in Prevention and Therapy. Nutrients, 7(9), 8199-8226. doi: 10.3390/nu7095388
[18] Kim, D., Xun, P., Liu, K., Loria, C., Yokota, K., Jacobs, D., & He, K. (2010). Magnesium Intake in Relation to Systemic Inflammation, Insulin Resistance, and the Incidence of Diabetes. Diabetes Care, 33(12), 2604-2610. doi: 10.2337/dc10-0994
[19] Hatzistavri, L., Sarafidis, P., Georgianos, P., Tziolas, I., Aroditis, C., & Zebekakis, P. et al. (2009). Oral Magnesium Supplementation Reduces Ambulatory Blood Pressure in Patients With Mild Hypertension. American Journal Of Hypertension, 22(10), 1070-1075. doi: 10.1038/ajh.2009.126
[20] Chandrasekhar, K., Kapoor, J., & Anishetty, S. (2012). A prospective, randomized double-blind, placebo-controlled study of safety and efficacy of a high-concentration full-spectrum extract of Ashwagandha root in reducing stress and anxiety in adults. Indian Journal Of Psychological Medicine, 34(3), 255. doi: 10.4103/0253-7176.106022
[21] Ahmad, M., Mahdi, A., Shukla, K., Islam, N., Rajender, S., & Madhukar, D. et al. (2010). Withania somnifera improves semen quality by regulating reproductive hormone levels and oxidative stress in seminal plasma of infertile males. Fertility And Sterility, 94(3), 989-996. doi: 10.1016/j.fertnstert.2009.04.046
[22] Wankhede, S., Langade, D., Joshi, K., Sinha, S., & Bhattacharyya, S. (2015). Examining the effect of Withania somnifera supplementation on muscle strength and recovery: a randomized controlled trial. Journal Of The International Society Of Sports Nutrition, 12(1). doi: 10.1186/s12970-015-0104-9
[23] Butt, M., Pasha, I., Sultan, M., Randhawa, M., Saeed, F., & Ahmed, W. (2013). Black Pepper and Health Claims: A Comprehensive Treatise. Critical Reviews In Food Science And Nutrition, 53(9), 875-886. doi: 10.1080/10408398.2011.571799
[24] Pizzorno L. (2015). Nothing Boring About Boron. Integrative medicine (Encinitas, Calif.), 14(4), 35–48.
[25] Symes, E., Bender, D., Bowden, J., & Coulson, W. (1984). Increased target tissue uptake of, and sensitivity to, testosterone in the vitamin B6 deficient rat. Journal Of Steroid Biochemistry, 20(5), 1089-1093. doi: 10.1016/0022-4731(84)90348-0
[26] Allgood, V., & Cidlowski, J. (1992). Vitamin B6 modulates transcriptional activation by multiple members of the steroid hormone receptor superfamily. The Journal Of Biological Chemistry, 267(6).
[27] Hughes, C., Ward, M., Tracey, F., Hoey, L., Molloy, A., Pentieva, K., & McNulty, H. (2017). B-Vitamin Intake and Biomarker Status in Relation to Cognitive Decline in Healthy Older Adults in a 4-Year Follow-Up Study. Nutrients, 9(1), 53. doi: 10.3390/nu9010053
[28] TestoFuel | Testosterone Booster | Official Website. (2019). Retrieved from https://www.testofuel.com/
[29] Tomlinson, P., Joseph, C., & Angioi, M. (2015). Effects of vitamin D supplementation on upper and lower body muscle strength levels in healthy individuals. A systematic review with meta-analysis. Journal Of Science And Medicine In Sport, 18(5), 575-580. doi: 10.1016/j.jsams.2014.07.022
[30] Bischoff-Ferrari, H., Dawson-Hughes, B., Staehelin, H., Orav, J., Stuck, A., & Theiler, R. et al. (2009). Fall prevention with supplemental and active forms of vitamin D: a meta-analysis of randomised controlled trials. BMJ, 339(oct01 1), b3692-b3692. doi: 10.1136/bmj.b3692
[31] Roy, S., Sherman, A., Monari-Sparks, M., Schweiker, O., & Hunter, K. (2014). Correction of low vitamin D improves fatigue: Effect of correction of low vitamin D in fatigue study (EViDiF study). North American Journal Of Medical Sciences, 6(8), 396. doi: 10.4103/1947-2714.139291
[32] Matsumoto, H. (2001). Stimulation Effect of Galanin-Like Peptide (GALP) on Luteinizing Hormone-Releasing Hormone-Mediated Luteinizing Hormone (LH) Secretion in Male Rats. Endocrinology, 142(8), 3693-3696. doi: 10.1210/en.142.8.3693
[33] Kim, S., Kim, Y., Huh, J., Kim, S. and Sohn, D. (2013). Improvement of erectile function by Korean red ginseng (Panax ginseng) in a male rat model of metabolic syndrome. Asian Journal of Andrology, 15(3), pp.395-399.
[34] Leung, K. and Wong, A. (2013). Ginseng and male reproductive function. Spermatogenesis, 3(3), p.e26391.
[35] Kitaoka, K. et al. Fermented ginseng improves the first-night effect in humans. Sleep. 2009 Mar;32(3):413-21.
[36] Yeo, H., Yoon, H., Lee, H., Kang, S., Jung, K. and Kim, L. (2012). Effects of Korean Red Ginseng on Cognitive and Motor Function: A Double-blind, Randomized, Placebo-controlled Trial. Journal of Ginseng Research, 36(2), pp.190-197.
[37] Arring, N., Millstine, D., Marks, L. and Nail, L. (2018). Ginseng as a Treatment for Fatigue: A Systematic Review. The Journal of Alternative and Complementary Medicine, 24(7), pp.624-633.
[38] Office of Dietary Supplements – Zinc. (2019). Retrieved from https://ods.od.nih.gov/factsheets/Zinc-HealthProfessional/
[39] Ushiroyama, T., Ikeda, A., & Ueki, M. (2002). Effect of continuous combined therapy with vitamin K2 and vitamin D3 on bone mineral density and coagulofibrinolysis function in postmenopausal women. Maturitas, 41(3), 211-221. doi: 10.1016/s0378-5122(01)00275-4
[40] Ito, A. et al. Menaquinone-4 enhances testosterone production in rats and testis-derived tumor cells. Lipids Health Dis. 2011; 10: 158
[Disclaimer:  The information on this site has not been evaluated by the FDA. The products on this page are not intended to diagnose, treat, cure or prevent any disease. Results in description and Testimonials may not be typical results and individual results may vary. Speak with your physician before undertaking any new weight reduction, supplement, or exercise regime. We may earn commission if you click the links and buy the products featured on this page.]