Whilst searching in hope of finding the best fat burning supplement, you can become overwhelmed by waves of infobesity. You are instantly engulfed by one of the most saturated and well-marketed industries on the web, where even the most ineffective supplements are promoted as "magical pills". However, provided you know what to keep an eye out for, you can find the best weight loss supplement for you. One that contains ingredients that are scientifically proven to accelerate weight loss and that match your preferences.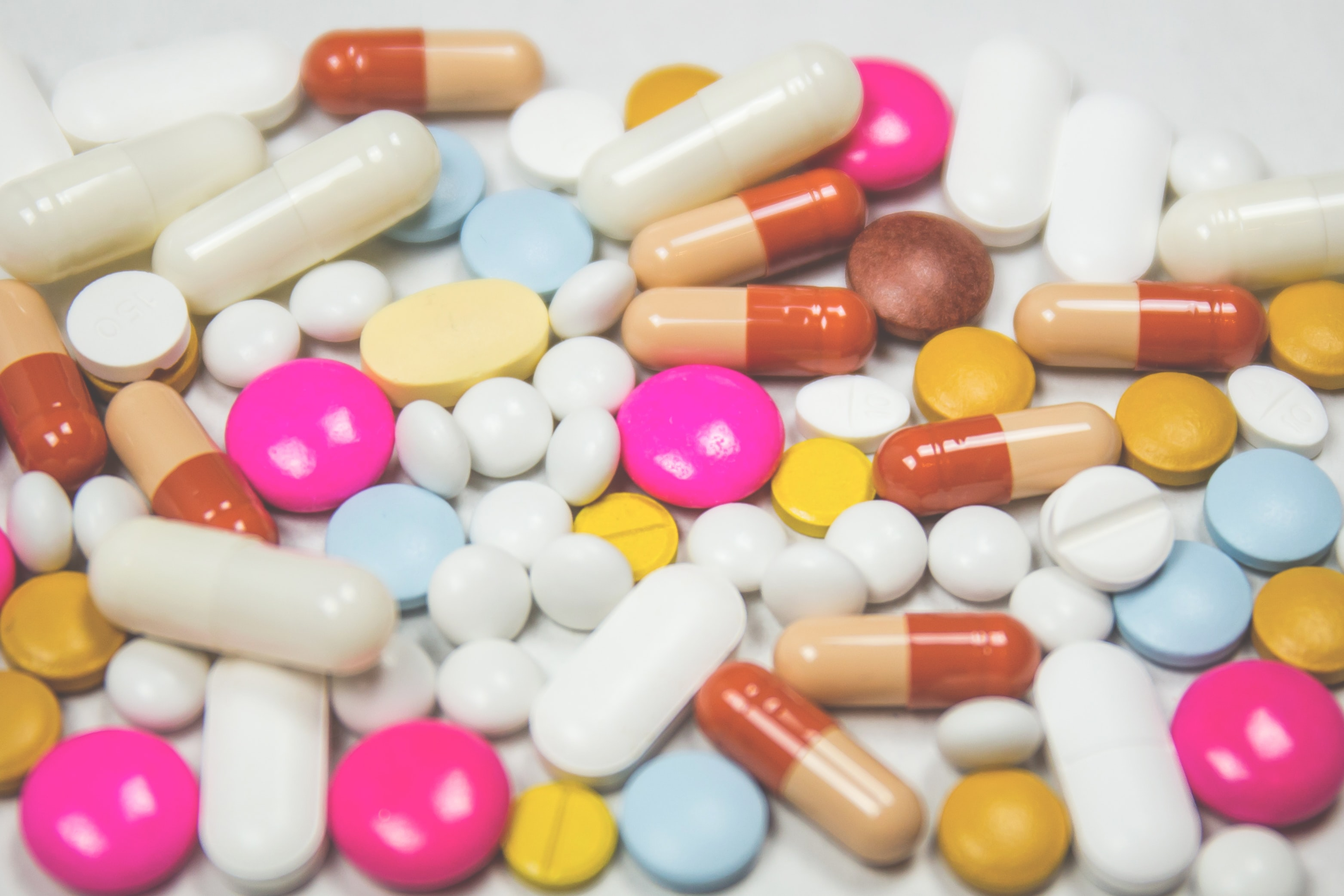 How Do Fat Burners Work?
It is of most immediate importance to highlight that no fat burner, weight loss supplement or over the counter drug will work if you are in a calorie surplus. Meaning, using fat burners when you are eating calories beyond your daily energy expenditure will not lead to weight loss. To start losing weight, you must reduce your calorie intake. Weight loss supplements, alongside a moderate exercise program and healthy lifestyle, can help you achieve a calorie deficit, stick to a low-calorie diet and promote weight loss through several pathways. It is common for fat burners to have similar qualities to an over the counter drug for weight loss, but by using only natural extracts that support healthy weight loss. These pathways include;
Increasing energy levels (leading to greater energy expenditure)
Boosting metabolism & thermogenesis (leading to greater calorie burning)
Suppressing appetite (helping reduce calorie consumption)
Expel excess water weight (reducing body weight)
Reducing the absorption of glucose and fats (resulting in less fat storage)
Is there a health risk?
For those with a medical condition or a family history of cardiovascular disorders, you should consult a medical doctor before using any supplement of this sort. Also, if you experience unusual symptoms following digestion of a weight loss supplement, you must stop immediately and consult a medical doctor. Also, note that most fat burners are intended to stimulate your central nervous system, making you feel more awake. Therefore you shouldn't take this type of supplement late in the day, as it may cause difficulty sleeping and therefore aren't advised for those with sleep disorders. It is also important not to the exceed recommended serving size, as fat burners can deliver extreme energy. It is strongly advised for caffeine-sensitive individuals to take caution and assess tolerance with low doses of caffeine before using high stimulant based fat burners.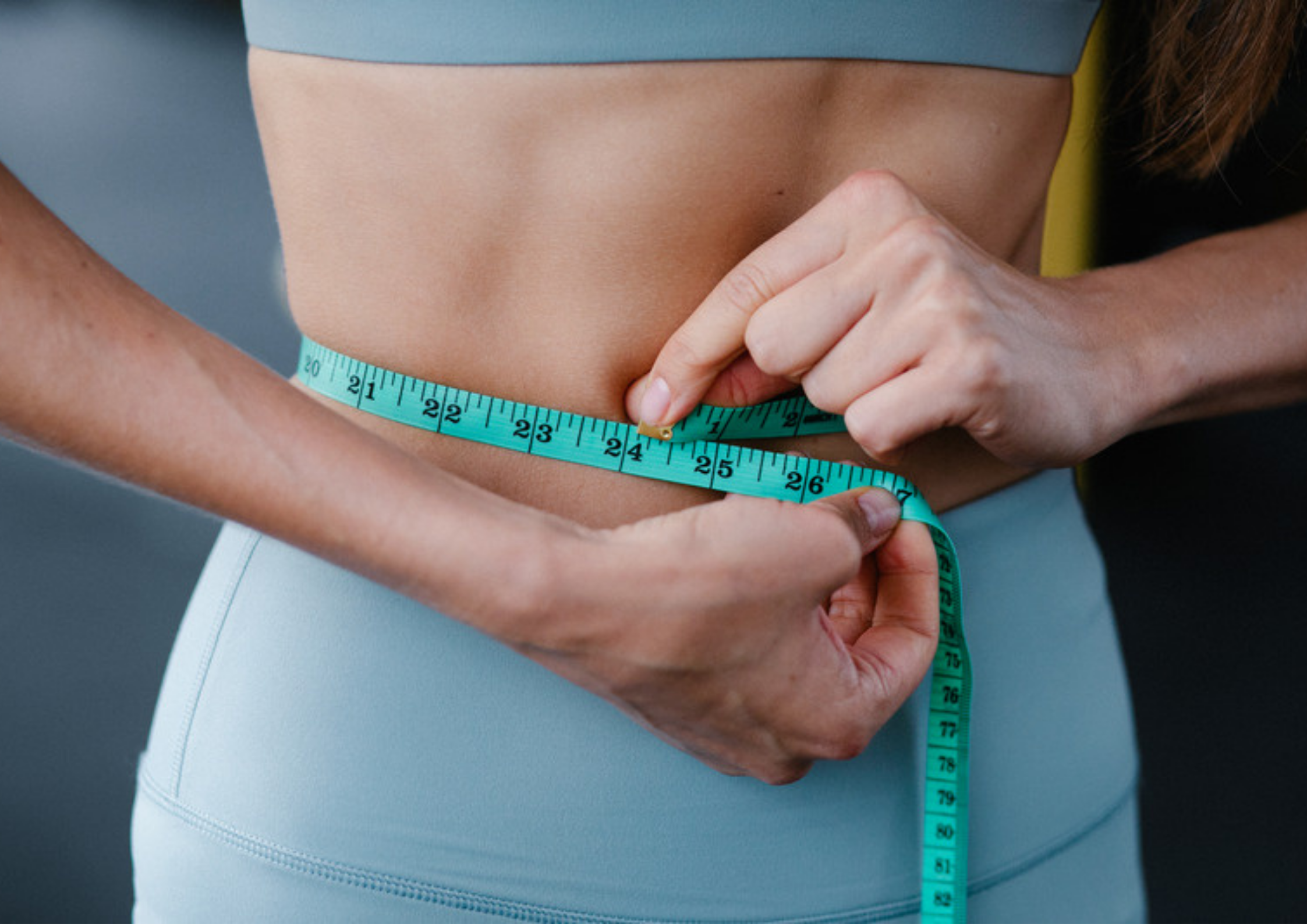 This review will systematically compare the entire label ingredients panel of Instant Knockout Cut and Muscletech Hydroxycut Hardcore Elite. These two were chosen to be reviewed because, not only are they two of the most popular and reputable heavyweights on the scene, but they also utilise cutting edge formulas.
Brief Overview
Instant Knockout Cut was developed to help professional fighters cut weight to qualify for their desired weight class. Therefore, you can be certain that Instant Knockout Cut contains no banned substances. Its trademarked panel of 9 ingredients is a unique combination of safe, natural and tested compounds. Instant Knockout Cut describes itself as a 2-in-1 fat burner, in relation to its appetite suppression and metabolic boosting benefits. It also highlights its ability to increase energy, mood and focus. This supplement is made from 100% legal ingredients and manufactured to FDA standards at cGMP-registered facilities. Instant Knockout Cut is designed to deliver 24-hour metabolic and appetite support, insisting that it helps burn calories even whilst sleeping. Instant Knockout suggests that each ingredient is supported by a wealth of clinical research, but this review will either confirm or deny these claims.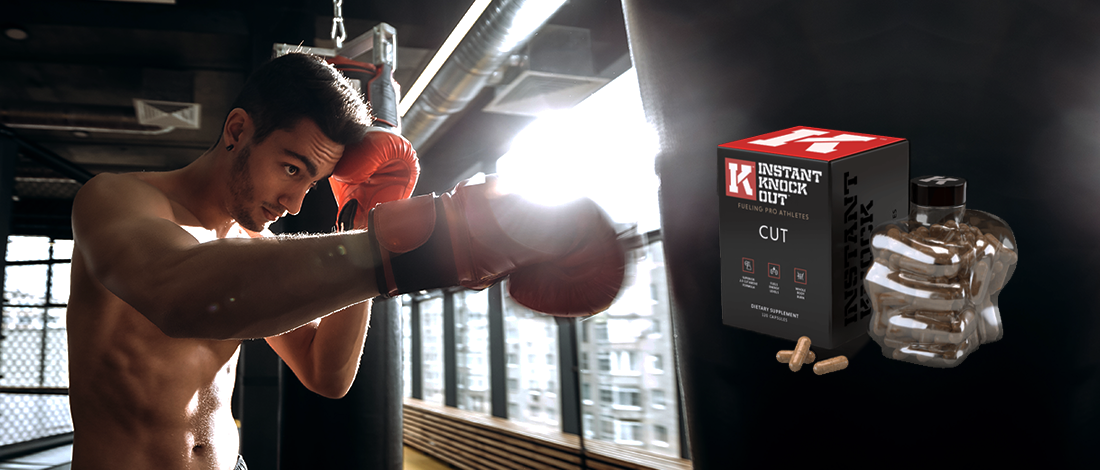 Hydroxycut Hardcore Elite is brought to you by Muscletech, which is a highly reputable supplements company on an international level. Hydroxycut focuses predominantly on delivering a thermogenic and energy experience with unrivaled intensity. This supplement contains 6 ingredients that are suggested to work synergistically, including a green coffee extract named C canephora robusta, which is proposed to be the key driver in this formula in regards to weight loss. Muscletech advocates that Hydroxycut is effective, potent and precisely dosed to deliver the most advanced thermogenic solution available, but this review will put those claims to the test.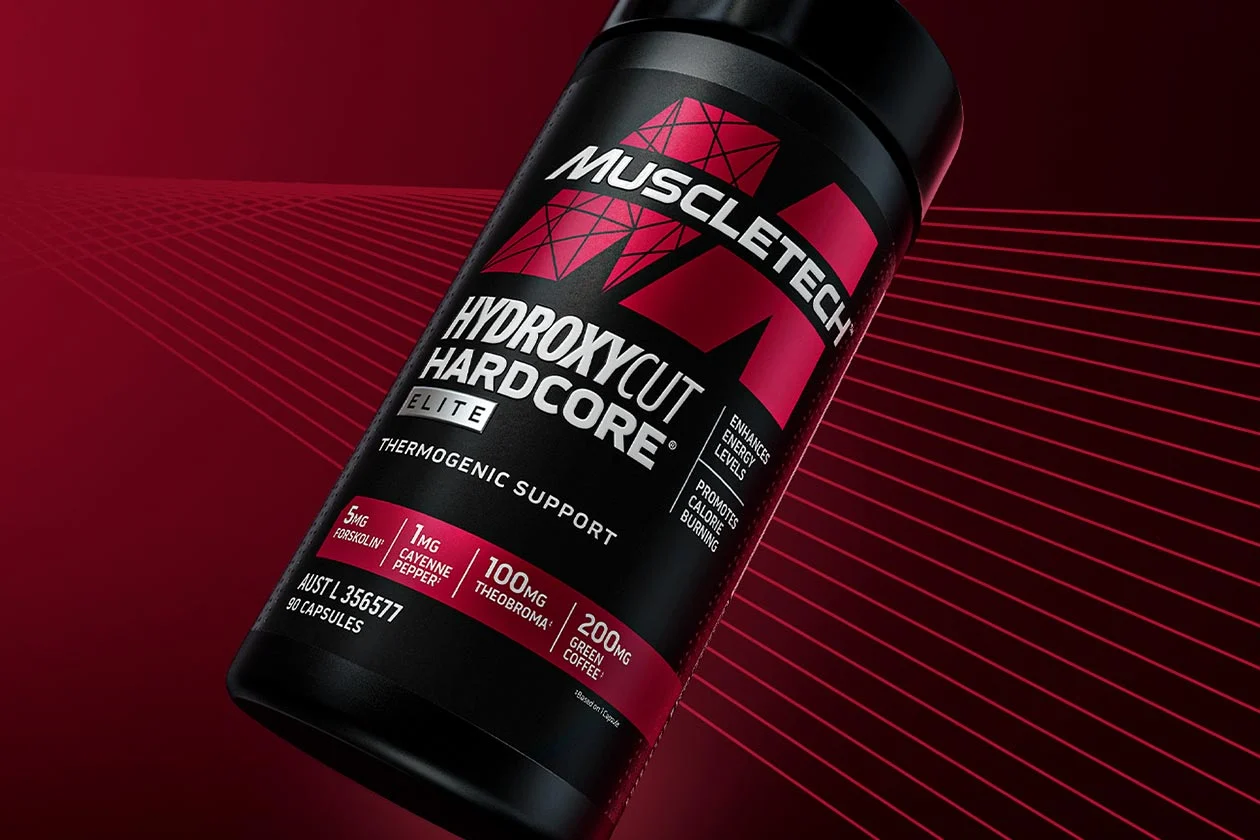 Best for Energy & Stimulants: Instant Knockout Cut Vs. Hydroxycut Hardcore Elite
Increasing energy levels is an important element of any good fat burner. If this quality is delivered effectively it can help promote a calorie deficit by increasing the number of calories you burn in a day through movement. Stimulants also enhance mental focus and concentration, which can help you smash the most intense workouts.
Energy levels can be increased naturally by attaining optimal blood vitamin levels, specifically B vitamins. However, stimulants are able to boost energy much more immediately and noticeably are consequently found in high concentrations in pre-workout powders.
When it comes to stimulants, although they have weight loss benefits, tolerance must be understood and assessed, as adverse effects can occur. Caffeine sensitive individuals can experience an intense long-lasting adrenaline rush, which can lead to anxiety and jitters. Additionally, caffeine is addictive and overuse can lead to difficulty sleeping and sleep disorders. It's advised to consult a medical doctor if this becomes an issue.
When comparing these two fat burners, it's important to assess the types of stimulants used and their doses. From this, an overall rating of 1 to 5 stars will be determined.
Muscletech Hydroxycut Hardcore Elite provides a variety of stimulants in the form of Caffeine Anhydrous, Theobromine, and Yohimbe extract, dosed at 270mg, 100mg and 56mg, respectively. First of all, both fat burners use the same key ingredient for energy and that is Caffeine. Caffeine boosts energy and mental focus by stimulating the central nervous system. It is also the safest, most researched and utilized stimulant on the planet. A standard cup of coffee provides roughly 95 mg of caffeine, so this caffeine dosage equates to roughly 3 cups of coffee. 270mg is a dosage of caffeine anhydrous that boosts energy noticeably but comfortably, for those who are caffeine adapted.
The Cocoa extract standardized for Theobromine in this supplement is mainly included for its appetite suppression and thermogenic benefits but is also a weak stimulant. Theobromine works well with caffeine to reduce stimulant-induced jitteriness and anxiety. Doses of 700 mg have been shown to unleash its benefits (1). However, Hydroxycut only includes 100mg of this ingredient, so it is unlikely to deliver any significant effects. This supplement contains another stimulant called Yohimbe extract (56mg), which in this case is standardized for 6% yohimbine. There is no recommended dose for its energy-enhancing effects, but the dosage used in Hydroxycut is lower than that used in studies in which have demonstrated its weight loss advantages (2, 3).
Rating
Hydroxycut Hardcore scores 3 out of 5 stars, as the caffeine content is high and effective. The theobromine may be ineffective at this dose and Yohimbine seems to be a slightly lower dose than what is used in published research articles.
Noticeably, Hydroxycut Hardcore does not contain as much caffeine anhydrous as Instant Knockout Cut. The 300mg of caffeine that is delivered by supplement is the dosage found in many of the best stim-based pre-workouts. As explained in the previous paragraph, a dosage of around this value can boost energy, provided you are caffeine adapted. Additionally, the green tea extract in this fat burner will have a mild stimulant effect (5-10% caffeine) but has been shown to accelerate weight loss when combined with caffeine (4). This combination delivers an interesting and researched synergistic element to Instant Knockout Cut.
Additionally, the Cayenne Pepper fruit extract containing Capsicum is a thermogenic and metabolism-boosting stimulant that is often used in weight loss and energy-boosting supplements. The best dosage for energy is unexplored but it is a good dose for boosting thermogenesis, which we'll move on to next.
Rating
Instant Knockout Cuts scores 4 out of 5 stars, as the caffeine content dosage is higher than Hydroxycut, and works excellently alongside this dosage of green tea extract, which delivers extreme energy. The Cayenne Pepper fruit extract adds a unique element to this energy formula. The "unrivaled intensity" of Hydroxycut may have met its match.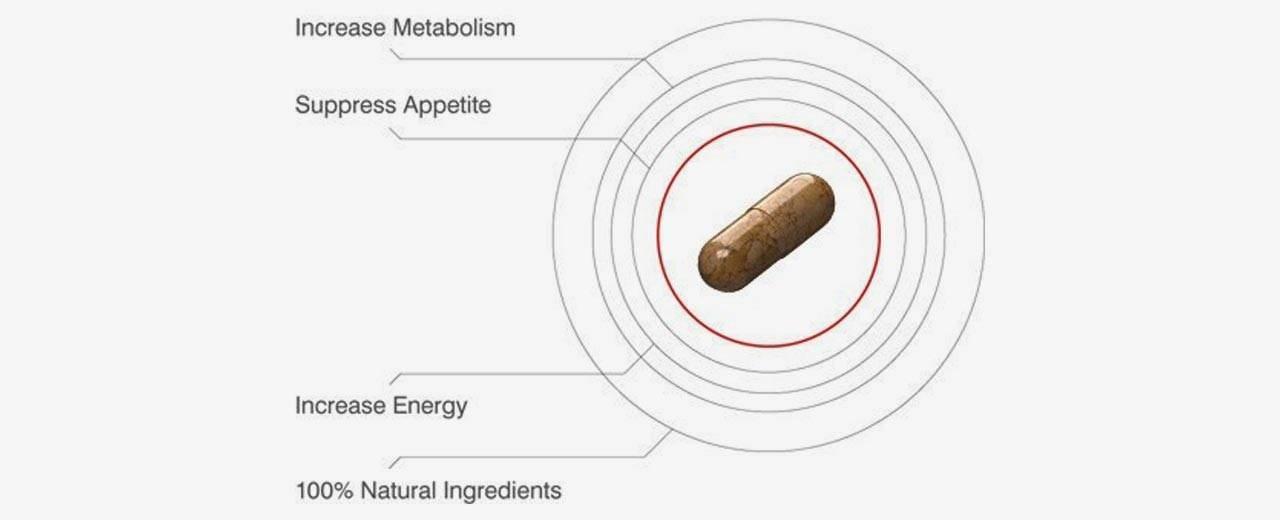 Best for Boosting Metabolism & Thermogenesis: Instant Knockout Cut Vs. Hydroxycut Hardcore Elite
This aspect helps you lose weight because it essentially tells your body to burn more calories, irrespective of if you're moving or not. By boosting metabolism you start to increase the rate at which your burn fat and stored carbohydrates. Increasing thermogenesis causes a slight increase in temperature, which upregulates metabolism and accelerates calorie burning as the body tries to cool itself. If you experience any extreme changes in body temperature you should stop and consult a medical doctor.
When comparing these two fat burners, it's important to assess the types of thermogenic and metabolism enhancers used and their dosages. From this, an overall rating of 1 to 5 stars will be determined.
Due to containing several powerful components, Muscletech Hydroxycut Hardcore Elite provides a thermogenic boost that will make a difference. The 270 mg dose of Caffeine Anhydrous will help boost metabolism. Doses over 100mg and up to 400 mg have been shown to have significant metabolism-boosting benefits, with upper doses being more effective (5). The Green coffee extract (c, canephora robusta) standardized at 45% Chlorogenic acid is also proven to enhance the metabolism of glucose and fat, and help reduce overall calorie intake (6). Muscletech highlights this as the key weight loss ingredient and refers to studies that have shown the c canephora robusta at this scientifically researched dose and standardization to have significant effects on weight loss. In this study, the supplementation group lost an average of 3.7 lbs and the placebo group lost an average of 1.25 lbs after 8 weeks (7). This suggests that those taking c canephora robusta lost weight significantly more so than the placebo group. However, this study wasn't published and hasn't been peer-reviewed. This increases the risk of bias, poor methodology and conflicts of interest.
Muscletech Hydroxycut Hardcore Elite also uses Coleus extract (as coleus forskolin) which is a metabolism-boosting ingredient. Forskolin up-regulates the release of stored fat (8) and can have significant effects on fat loss at a dose of 250mg per day (9). Hydroxycut uses a dose of 100mg which isn't supported by the literature to be effective for promoting fat metabolism. The cocoa extract standardised for theobromine is an effective way to stimulate thermogenesis and enhance metabolism (10). Dosage varies from person to person but 20mg to 700mg appears to be safe effective doses, so 100mg found in this supplement could have beneficial effects. The Yohimbe extract (standardised for 6% yohimbine) boosts fat metabolism by increasing hormonal activity (11, 12), to the extent of reducing body fat by 2% more than placebo after 3 weeks of use at 20mg (13), which equates to slightly more than that used in hydroxycut. 
Rating
Hydroxycut Hardcore scores 3 out of 5 stars, as this formula delivers many effective metabolism-boosting and thermogenic ingredients. However many of them are or could be underdosed, or lack proper clinical research.
Instant Knockout Cut separates itself from Hydroxycut by containing vitamins. This fat burner uses Vitmain B6 and B12 at very potent doses. These nutrients are supported by science to boost fat metabolism, with deficiencies in these nutrients being linked to obesity (14, 15). Besides containing vitamins, Cut is also a potent thermogenic fat burner. The 300 mg of Caffeine Anhydrous will help boost metabolism and is a researched dose of caffeine shown to be effective for boosting metabolism (5). The green tea extract (camellia Sinensis) at 500mg is an effective dose, with research showing 375mg to be an effective mediator of thermogenesis (16).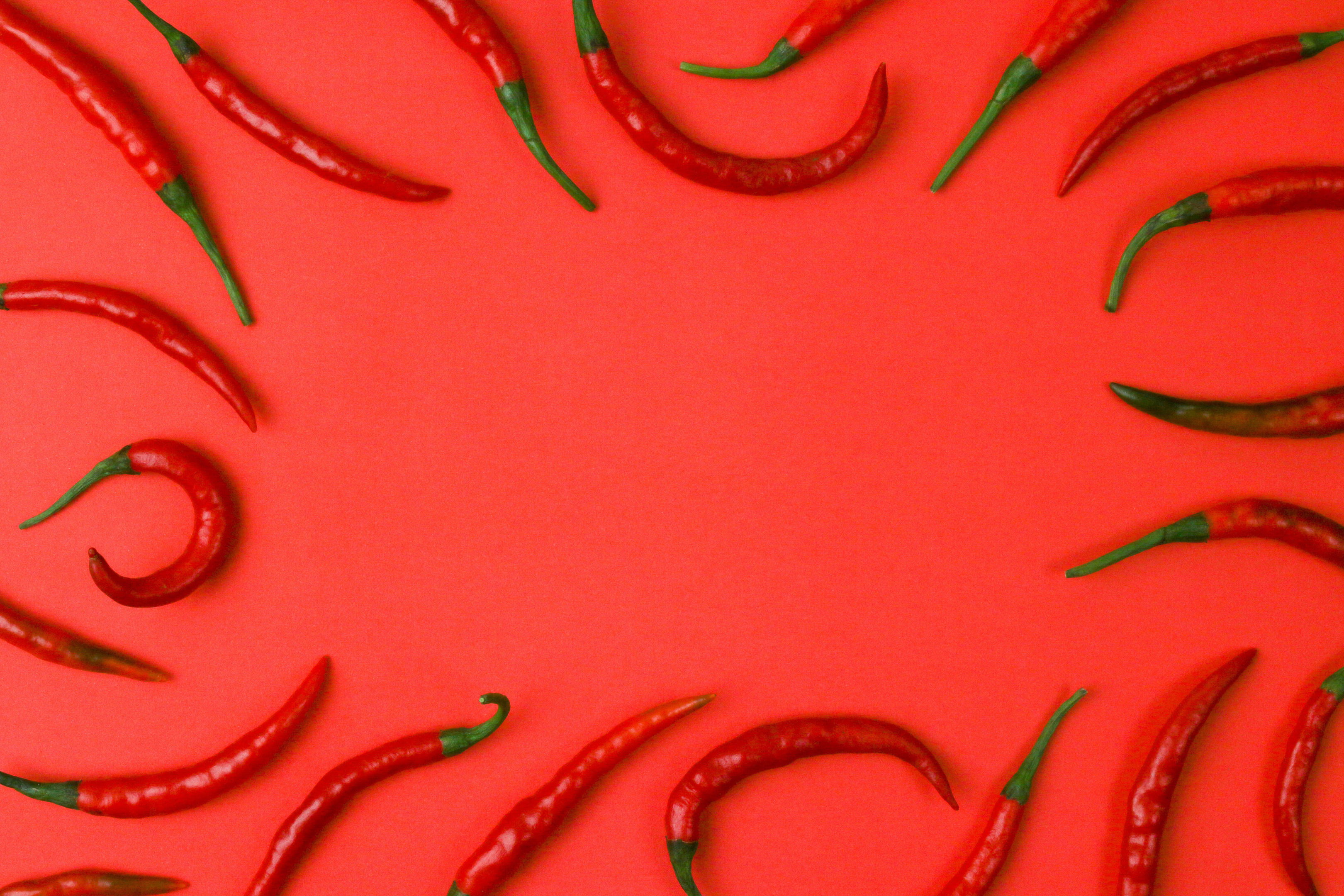 The Cayenne Pepper fruit extract in Cut contains Capsicum, which is a thermogenic and metabolism-boosting stimulant that is commonly found in weight loss supplements. The Cayenne powder (Capsicum) has been shown in scientific studies to increase metabolic rate and increase fat burning (17). Additionally, Cayenne powder (Capsicum) causes a slight rise in body temperature, which causes you to burn more calories as your body tries to cool itself (18). 30-120mg appears to be effective dosages and Cut provides 100mg, allowing you to experience these thermogenic benefits. BioPerine is also included at a 10mg dose, this will not only improve absorption of the other ingredients in Cuts but will elevate thermogenesis and increase internal temperature, similarly to the Cayenne powder.
Rating
Instant Knockout Cuts scores 5 out of 5 stars, as not only does it contain super doses of metabolism-boosting B vitamins but it also contains delivers effective doses of both thermogenic and metabolism-enhancing ingredients.
Best for Suppressing Appetite: Instant Knockout Cut Vs. Hydroxycut Hardcore Elite
First of all, it's important to point out that stimulants act as potent appetite suppressants. For example, consuming 300mg of caffeine has been shown to cause a 22% decrease in calorie intake (19). Hydroxycut does not contain as much caffeine as Instant Knockout Cut. However, both products will likely cause adverse effects in caffeine-sensitive individuals. Both fat burners scored highly out of 5 stars for stimulant and energy content, so you can expect good appetite suppression from both, but which one wins? Ingredients and doses will be rated and an overall rating of 1 to 5 stars will be determined.
The Theobromine in Muscletech Hydroxycut Hardcore Elite can reduce hunger cravings, with 100mg being an effective dose to induce this benefit (20). The Yohimbe extract (as pausinystalia yohimbe) (bark) has also been shown to suppress appetite but the dosage for humans is unknown (21). 
Rating
Hydroxycut Hardcore scores 4 out of 5 stars, as this formula features a strong stimulant complex that will act effectively as an appetite suppressant by stimulating the central nervous system.
Instant knockout Cut uses a completely different strategy to suppress appetite, via a dietary fibre called Glucomannan. This over the counter weight loss supplement encourages weight loss by reducing appetite via increasing feelings of fullness (22). A systematic review of 6 studies found that taking 1.24 – 3.99 grams of Glucomannan daily to accelerate weight loss (23) and Instant Knockout Cut contains 1.8 grams per serving.
Rating
Instant Knockout Cuts scores 5 out of 5 stars, as the stimulant complex is the strongest out of these two supplements, and will act effectively as an appetite suppressant. Additionally, the high dose of Glucomannan will also reduce hunger cravings via more natural pathways.
Best Overall For Weight Loss: Instant Knockout Cut (4.3 out of 5 stars) vs Hydroxycut Hardcore Elite (3.3 out of 5 stars)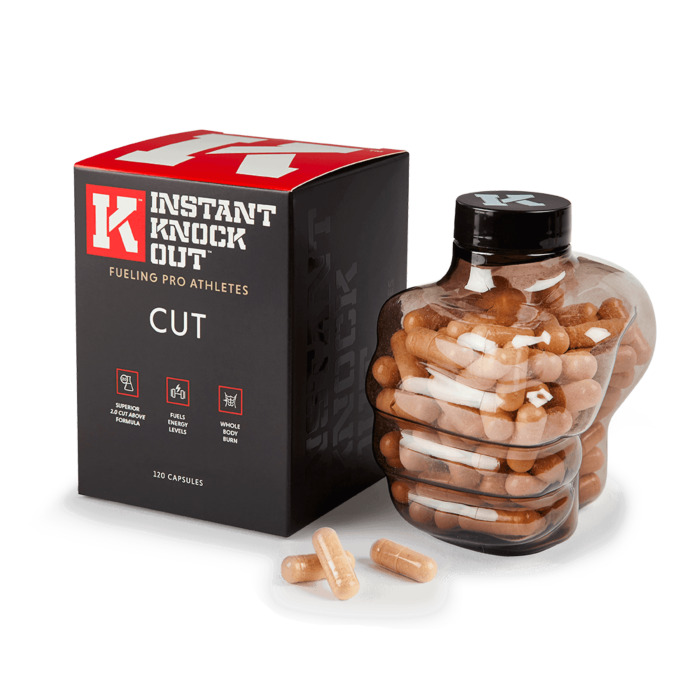 If you are struggling to lose weight, a calorie-reduced diet and a moderate exercise program are paramount. No supplement will help you lose weight if you are eating beyond your means. However, a weight loss supplement can help you achieve a calorie deficit through the pathways explained in this review. After assessing the entire label panel of both supplements, the Instant Knockout Cut formula delivers the most powerful formula. Instant Knockout Cut scored highest out of 5 stars in all areas discussed, receiving an overall average of 4.3 stars, compared to Muscletech Hydroxycut Hardcore Elite which received an average of 3.3 stars. There's no doubt that Hydroxycut can help you achieve a low-calorie diet and accelerate weight loss but some of the doses and research are not supported by proper scientific research.
It is important to not exceed recommended serving sizes for both supplements as this can result in adverse effects. If you experience unusual symptoms you must stop supplementation immediately. Consult a medical doctor before using if you have a medical condition or family history of cardiovascular disorders.
Check out our top 5 fat burners if you want to see where Instant Knockout Cut ranks in our all-time list.
References