Raphaella Augusto is a Brazilian fitness model who's been rising to the top of the industry since 2013. This was the beginning of her full dedication to the gym and clean nutrition, as she says, "day in, and day out".
Before committing to fitness, Raphaella played sports such as volleyball and football; enjoying an active lifestyle. However, she always wanted to look more muscular – regular physical activities that she took part in while in school and college just weren't enough for her. That's when she decided to join the gym.
After only one year of training with weights, she transformed herself from the "inside out". Raphaella says she not only changed the way she looked, but also her outlook on life; having more gratitude for everything she'd accomplished.
Since then, she's attracted even more success in her life; becoming a sought-after fitness model, and a topic of discussion on a number of popular fitness forums.
---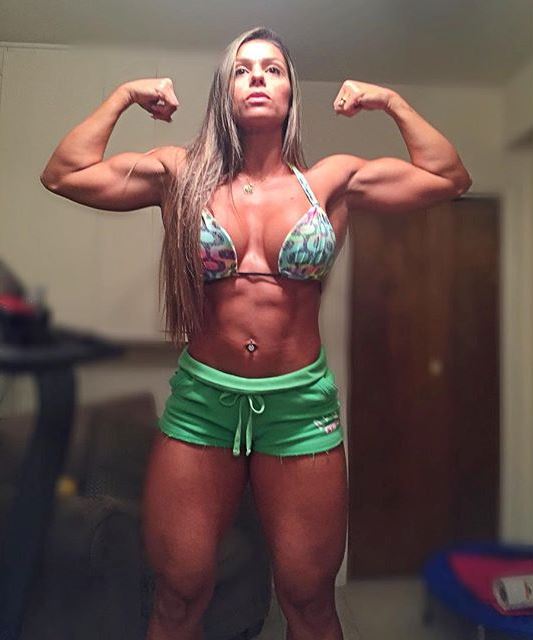 Athlete Statistics
Full Name: Raphaella Augusto
Weight
Height
Nationality
Profession
135 - 145lbs (61.2 - 65.8kg)
5'8" (172.5cm)
Brazilian
Fitness Model
Era
2010
| | |
| --- | --- |
| Weight | 135 - 145lbs (61.2 - 65.8kg) |
| Height | 5'8" (172.5cm) |
| Nationality | Brazilian |
| Profession | Fitness Model |
| Era | 2010 |
---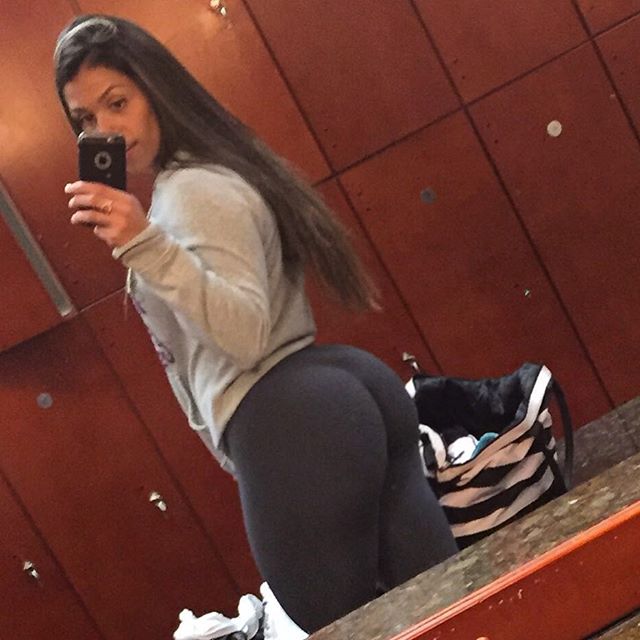 Accomplishments
Raphaella Augusto is a fitness model with rising popularity online.
---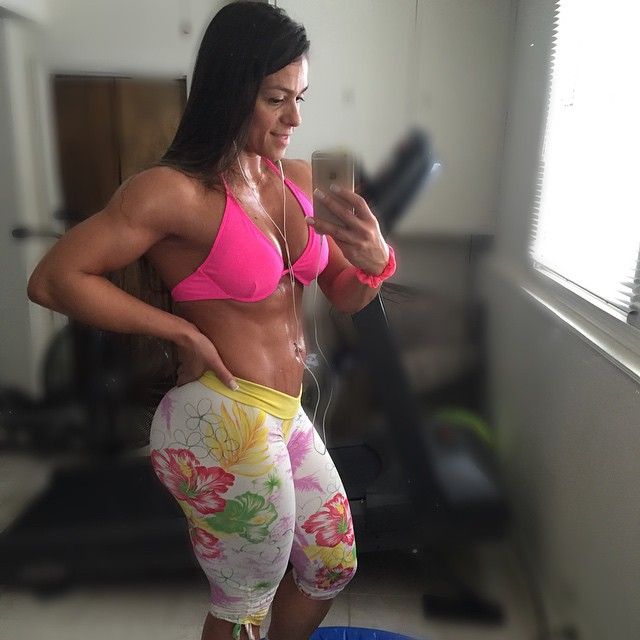 Training
To maintain her strong and muscular physique, Raphaella trains six times per week; having one rest day where she doesn't do any physical activity.
On three of those days, she'll have two training sessions; one being regular strength training, and the other one being cardio in the morning.
When it comes to her training style, she likes to switch between lighter weights and a lot of volume, and heavy weights with a low number of reps. This way, she gets the "best of both worlds"; gaining both strength, and muscle definition.
---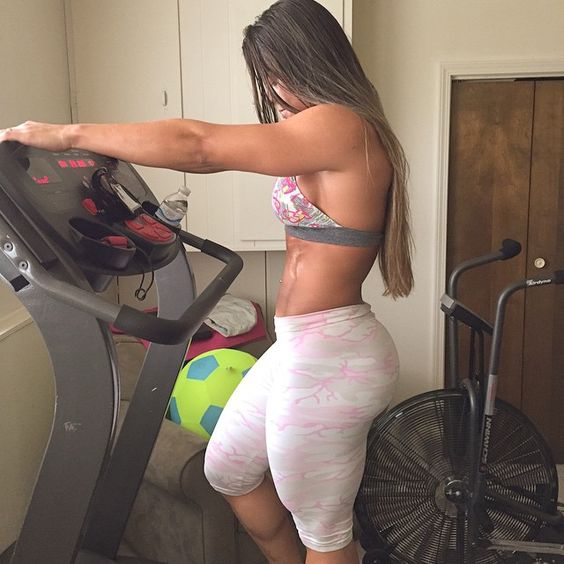 ---
Shoulders Workout
Besides legs and glutes, Raphaella favorite body part is shoulders. She adores the pump and burning sensation she achieves when training this body part.
Raphaella's shoulder workout;
Military Press, 3 sets of 5 reps/alternate every month with 4 sets of 12 reps, using lighter weights
Lateral Raises, 3 sets of 8-12 reps
Plate Raises for Front Deltoids, 3 sets of 8-12 reps
Rear Delt Flys, 3 sets of 8-12 reps
Upright Rows, 3 sets of 8-12 reps
---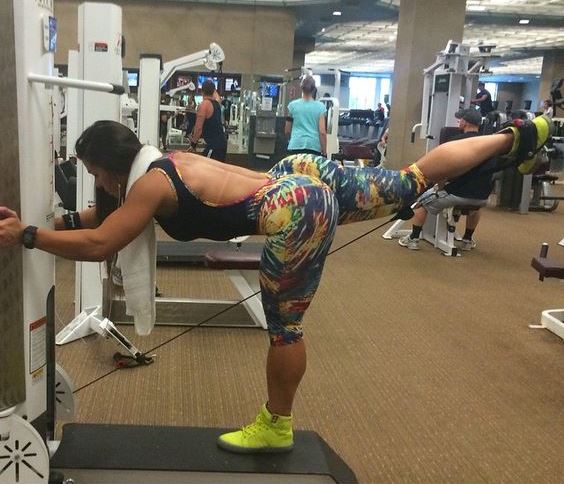 Nutrition
Raphaella's diet is "quite straightforward", as she likes to say. She uses the mirror as her guide for dieting instead of using a scale.
The basic principle of her diet is – "if it's not food, don't eat it". This means that she doesn't consume anything that's processed, including supplements.
Foods like broccoli, chicken, brown rice, sweet potatoes, asparagus, fish, avocado, and papaya are something she eats on a daily basis. Some of the seasonings she uses to make her regular meals a little more interesting are Himalayan salt, pepper, chili, and cumin.
If she craves something sweet, she'll make herself a shake made out of bananas, dates, and a bit of raw organic cacao powder.
---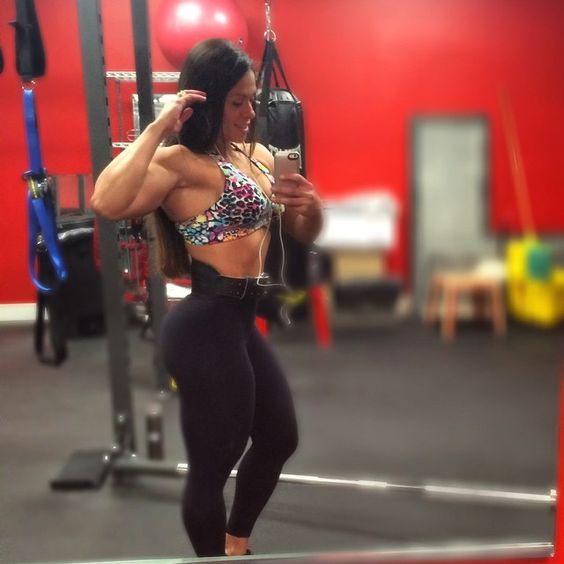 ---